Sponsored Post: I am being compensated by #CollectiveBias in partnership with #LorealBeauty for this post. All thoughts and opinions are my own.
I can remember digging through my mom's special makeup box when I was little and pulling out all of the shimmery and sparkly shadows and falling in love with makeup. My admiration for makeup only grew as I got older. By 12, I was experimenting with all sorts of eyeshadow colors (especially blues, because blue eyes must wear blue eyeshadow right?) Luckily I've moved along from the blues obsession and now play with colors of all kind.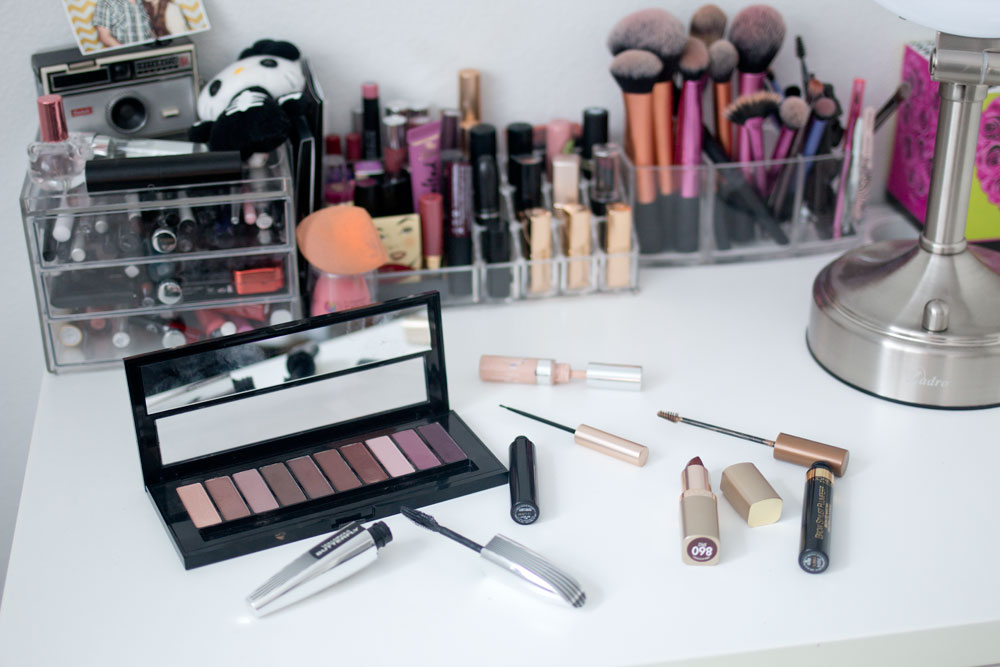 At some point, my makeup addiction got slightly out of control and now sprawls a Malm desk-turned-vanity and my trusty Ikea Alex 9-drawer shelving unit. I try to keep my products neat and tidy on my desk, but when I'm playing with a new product or trying out a new look, the struggle is real. Luckily I've found a few things that help out a lot: my lipstick organizer, my three drawer acrylic organizer for lip glosses, eyeliners, and brow products, and my brush holder.
Today I thought I'd do a little throwback to my days of playing with makeup by taking one palette, liquid eyeliner, and mascara and creating 3 different looks, from everyday to a couple of options for a dramatic eye makeup look. The first is a simple, everyday look that's appropriate for school, the office, or running errands without being boring.
Everyday Neutrals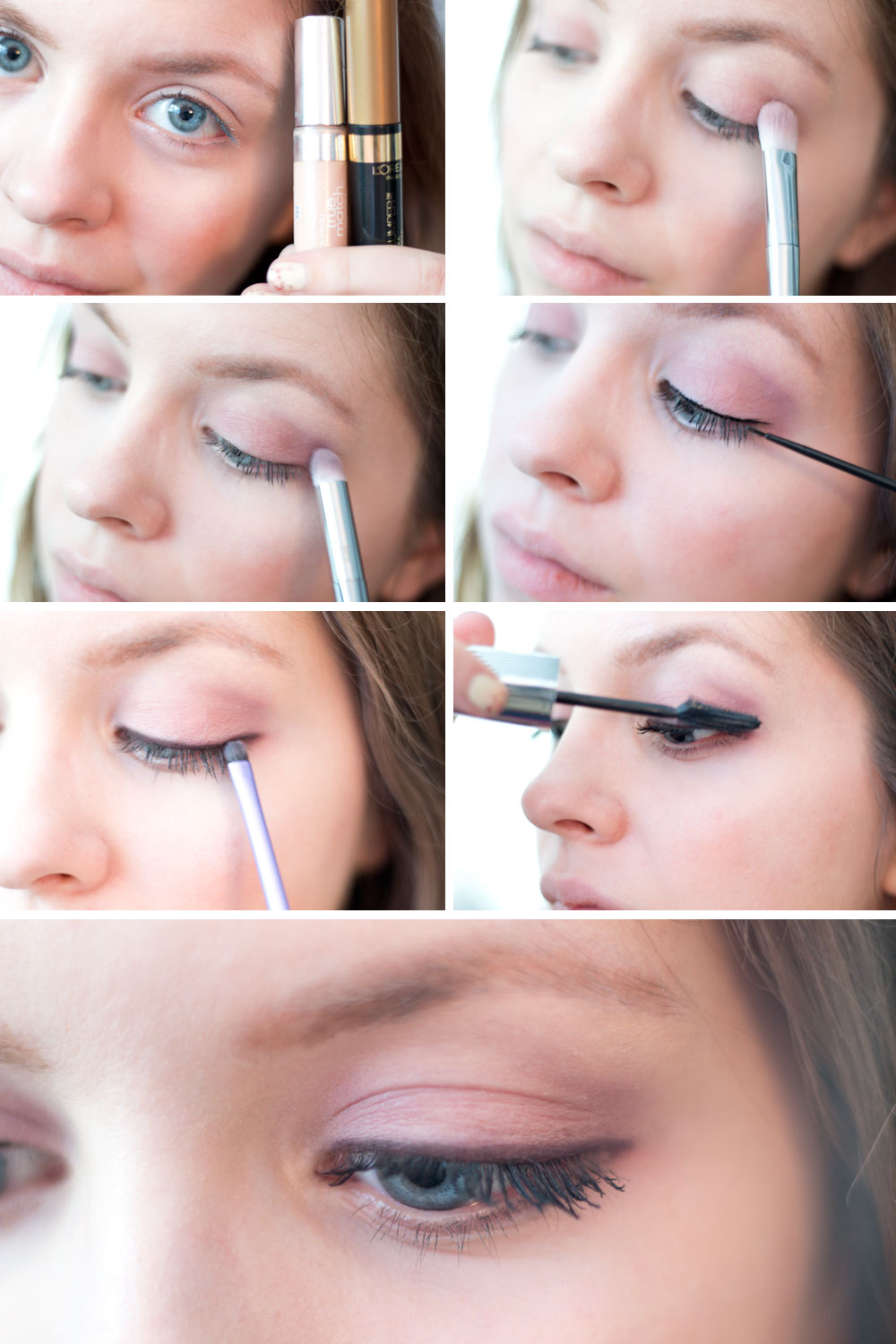 First, I grabbed my trusty L'Oreal True Match Concealer that I've used for years. I love this because of all of the great color selection, whether you're cool like me, warm, or neutral. I also prepped my brows with the L'Oreal Brow Stylist Plumper, which is super easy to use whether you're a pro at your brows or a beginner.
After priming my eyes with the concealer, I took shade #8 of the L'Oreal La Palette Nude 2 and pressed it all over my lid with a flat shader brush.
With a crease brush, I pressed shade #9 of the palette in my crease. Using windshield wiper motions, I blended it back and forth until blended out.
Next, I grabbed my L'Oreal Lineur Intense Liquid Liner and took it as close to the lashline as possible across my upper lid. Don't worry if it's not perfectly straight, as we'll be smudging it up in the next step!
With a smudger brush, take the darkest shade in the palette and smudge out the liquid liner. I like doing this for an everyday look, so it's a little less intense while still looking put together.
Finally, with the L'Oreal Voluminous Butterfly Mascara in Blackest Black, coat your lashes. I did one coat for this everyday look but feel free to put on a second coat if you so desire.
Wing It Out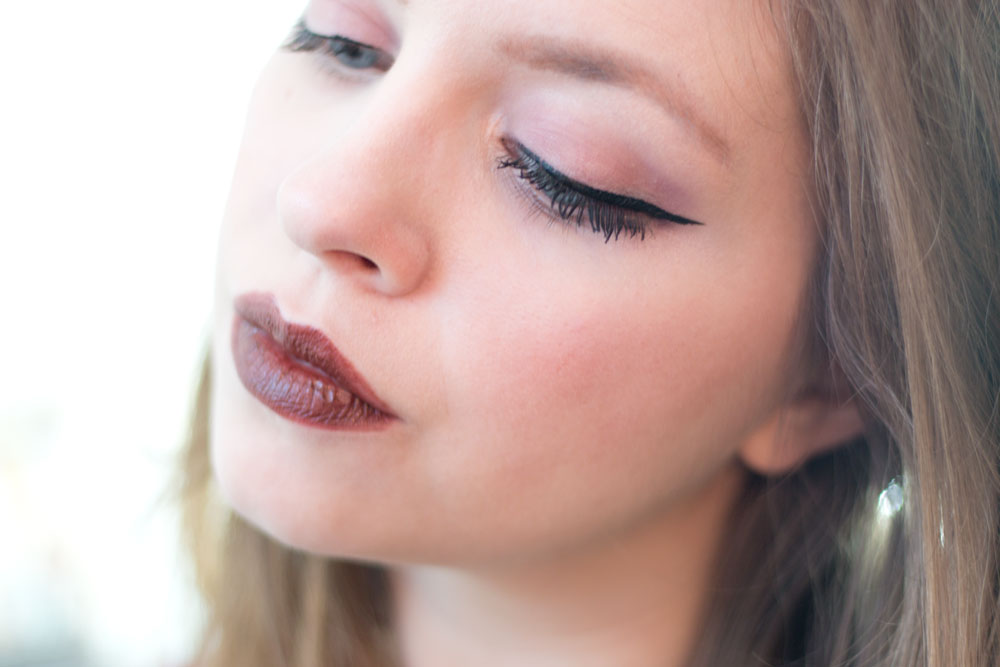 After completing the Everyday Neutrals look, we're going to take it up a notch with dramatic eye makeup by creating a wing and adding a little extra color. For this look, I made a dramatic wing with the Lineur Intense Liquid Liner. Then, with my pencil brush, I brought a little more of the dark plum (color #10 in the palette) across the lower lid. I finished with the bright pearl shimmer in the inner corner (color #1 in the palette.) I then added a dramatic fall lip color. For this look, I chose L'Oreal's Colour Riche Lipstick in 860 Spice. I love the nod to 90s colors in this classic brown lipstick!
Update: Need some help with that wing? Here's a quick 30 second video I filmed that should help!
Dramatic Purple Smokey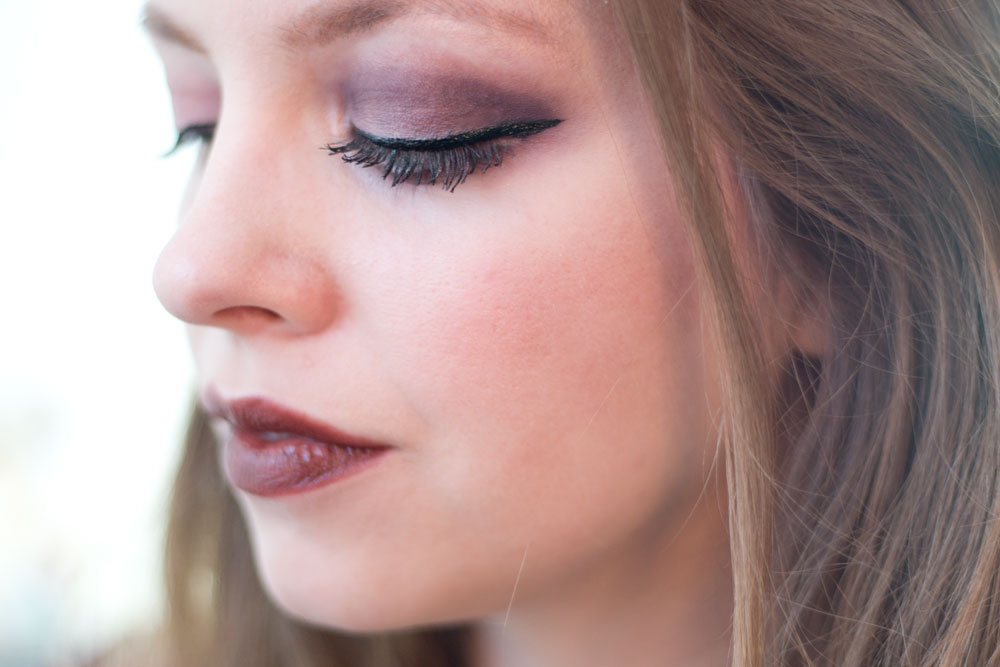 For the final look, first follow the steps from Everyday Neutrals and Wing It Out. To get the look above, I'm grabbing some more deep plum tones to smoke out this look.  In the crease, I've added a new color, the copper-shimmer shade #7, and blending with windshield wiper motions with a tapered blending brush. Across the lid, I've also blended in the darkest plum shade, #10. In the center of the lid, I've also pressed a pop of light with the light pearl shimmer shade, #1. Then, I'm smoking out my lower lashline by placing the copper-shimmer shade from the center inwards, and adding more of the plum shade from the center outwards. Finally, I'm blending the two together with a tapered blending brush.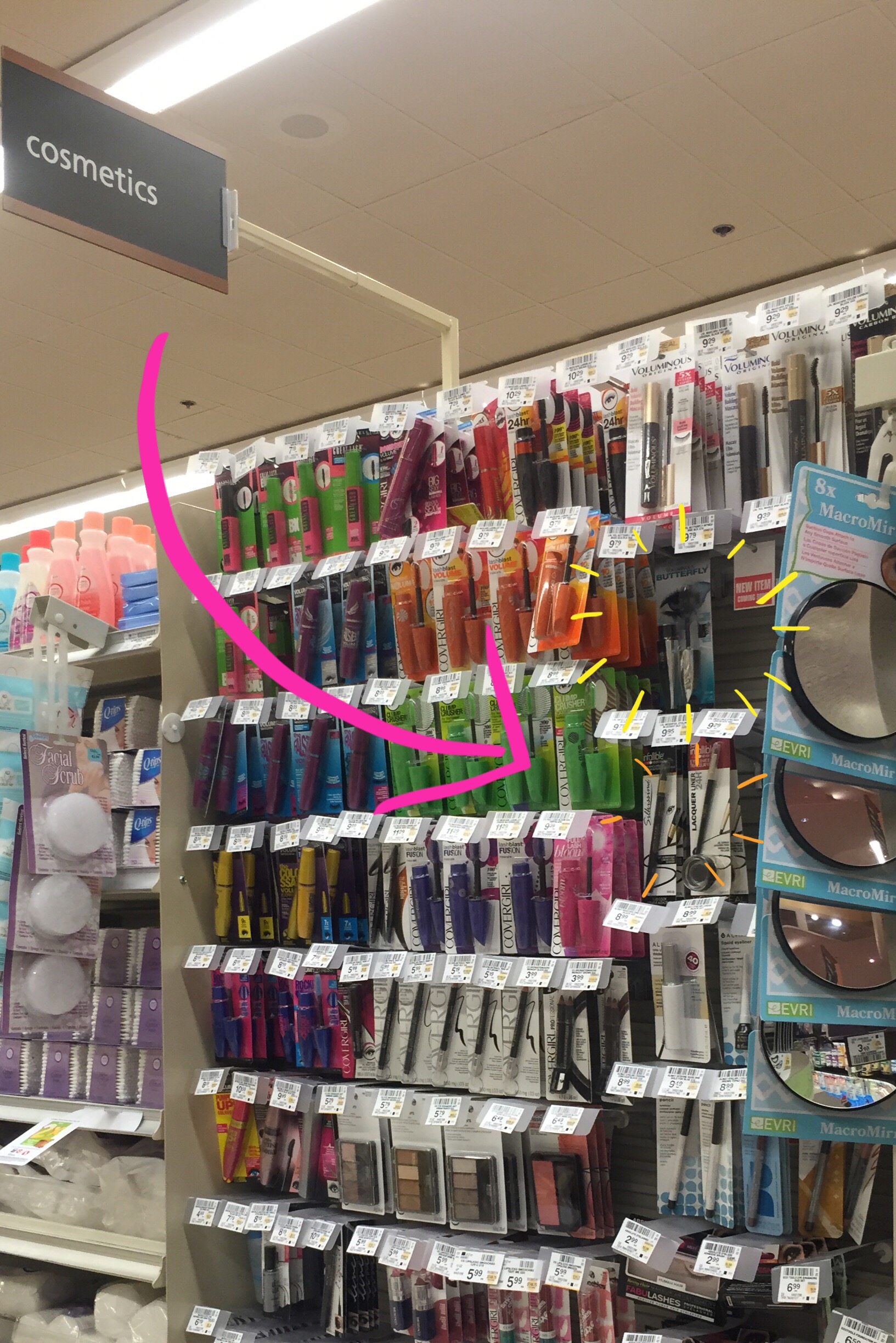 To find all of the products mentioned, get yourself to your local Albertsons or Albertsons-Safeway store! Yes, even the grocery store has your L'Oreal makeup hook up! I couldn't believe what was hiding in my local grocer's aisle.
What's your favorite way to show off your eyes? Do you like going bold with your eye makeup or do you prefer a more neutral look?