I've had long hair for as long as I can remember. There have really only been two times in my life when I opted to cut it; once when I was feeling adventurous in middle school, and another time in college after I had ruined my hair color with boxed dye. There was no saving it, so I just kept having my hair cut until it was all gone.
I've had some traumatic hair experiences too. Like the boxed dye nightmare I mentioned, I was scared to color my hair for awhile after that. Who knew if you had a red base, going darker could be so challenging?! I sure didn't! Or that Sun In really isn't such a great idea (seriously, all middle school girls need to be warned!). Or that time I had my hair done for prom and it turned out awful and took 2 hours longer than anticipated, meaning I missed group photos with my friends. Not traumatic at all. ;)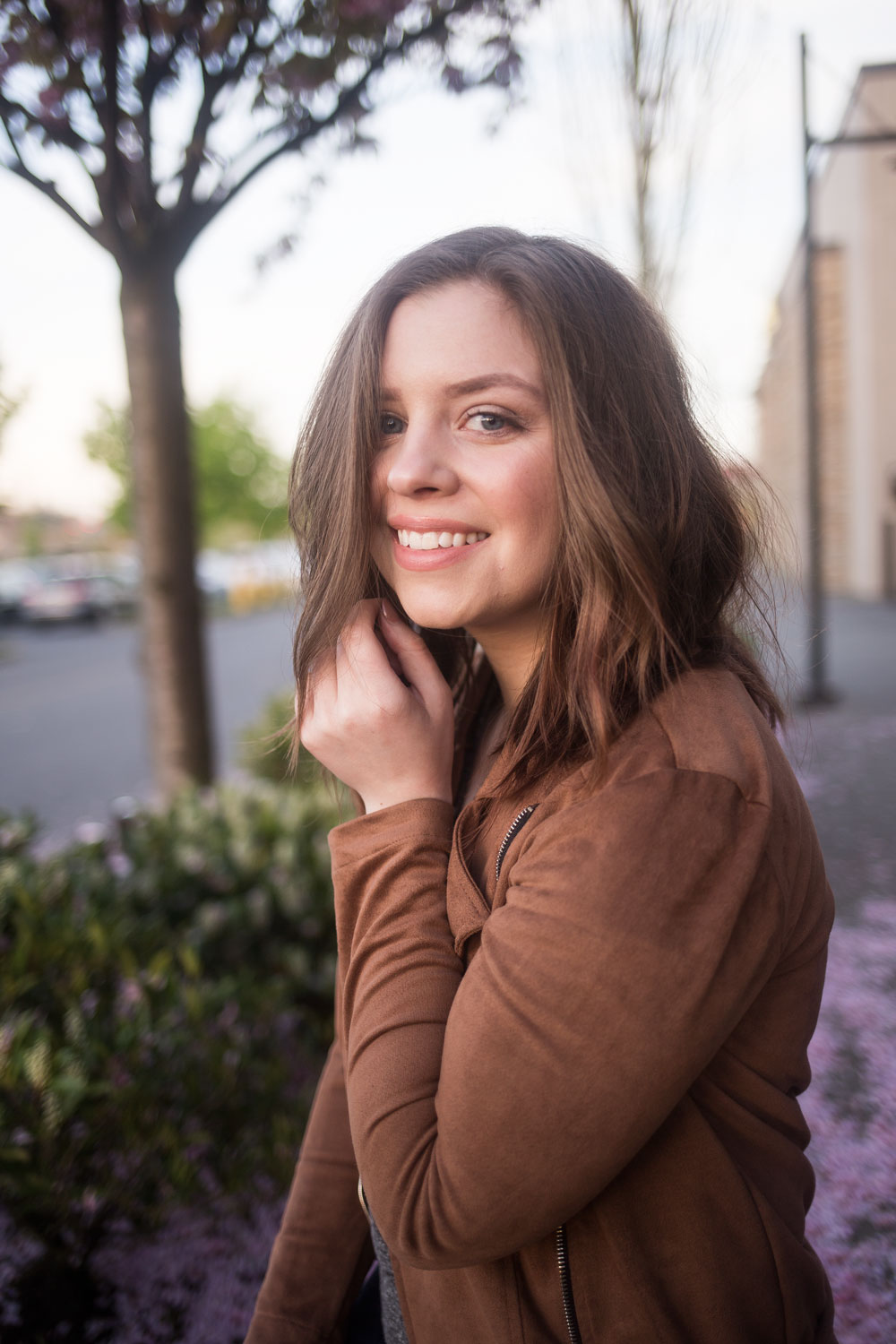 Disclosure: Thanks to Gene Juarez for providing a complimentary service in exchange for this post. All opinions are my own!
What wasn't traumatic was cutting my hair short a couple weeks back at Gene Juarez. I honestly didn't plan out what I wanted much. A few hours prior, when Googling "round face haircuts" and "heart-shaped face haircuts" I found a couple of cute looks on Google Image Search, sent them to Dave, and decided to show my hair stylist and see what she thought. If I had thought about it too much, I probably would have chickened out.
When I arrived at Gene Juarez at Alderwood Mall, I changed into a robe and was whisked away to Harlow, my hair stylist's, chair. I showed her what I was thinking might work, explained that I wanted a low maintenance cut (because I really don't like spending much time on my hair in the morning), wanted to remove most of the red I had left in my hair, and that I wanted to increase the natural texture of my hair. With that in mind, Harlow got to work.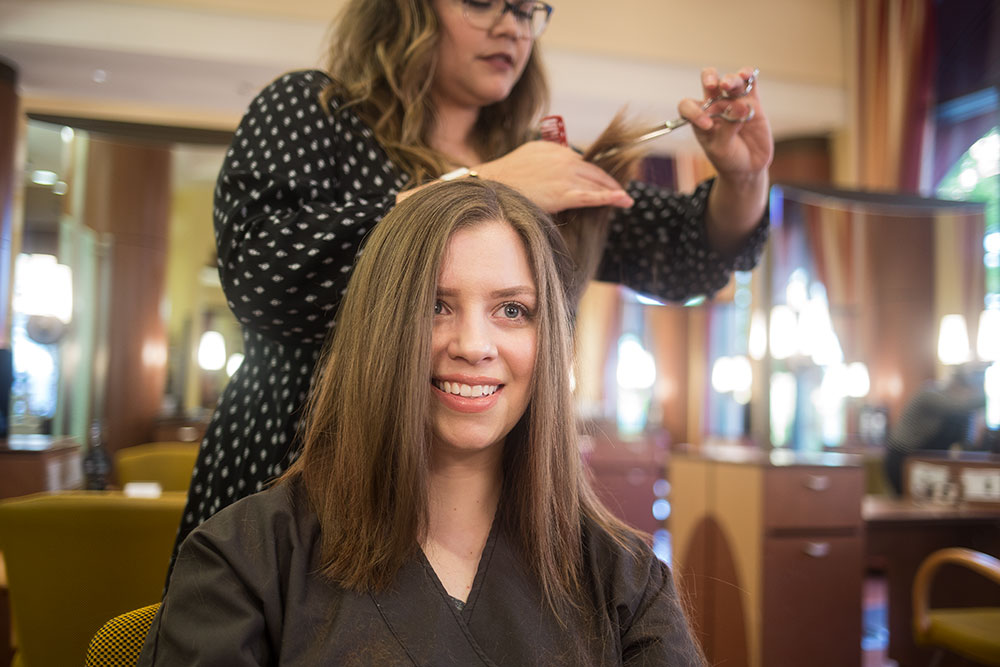 She first brushed my hair out, then chopped off the majority of the length. To say that was a bit shocking was an understatement! Feeling the ends brought some dread, but I powered through. Change is always scary, and while I've had a lot of that recently, I think it's good for me. Hair grows back, after all!
Without much time to focus on my new 'do, I was off to be shampooed, conditioned, and have a Kerastase Treatment. I opted for the Rejuvenation treatment, which targets the hair surface and core to help solidify and rejuvenate hair. After recently coloring my hair, I figured it might need a little extra love! ;)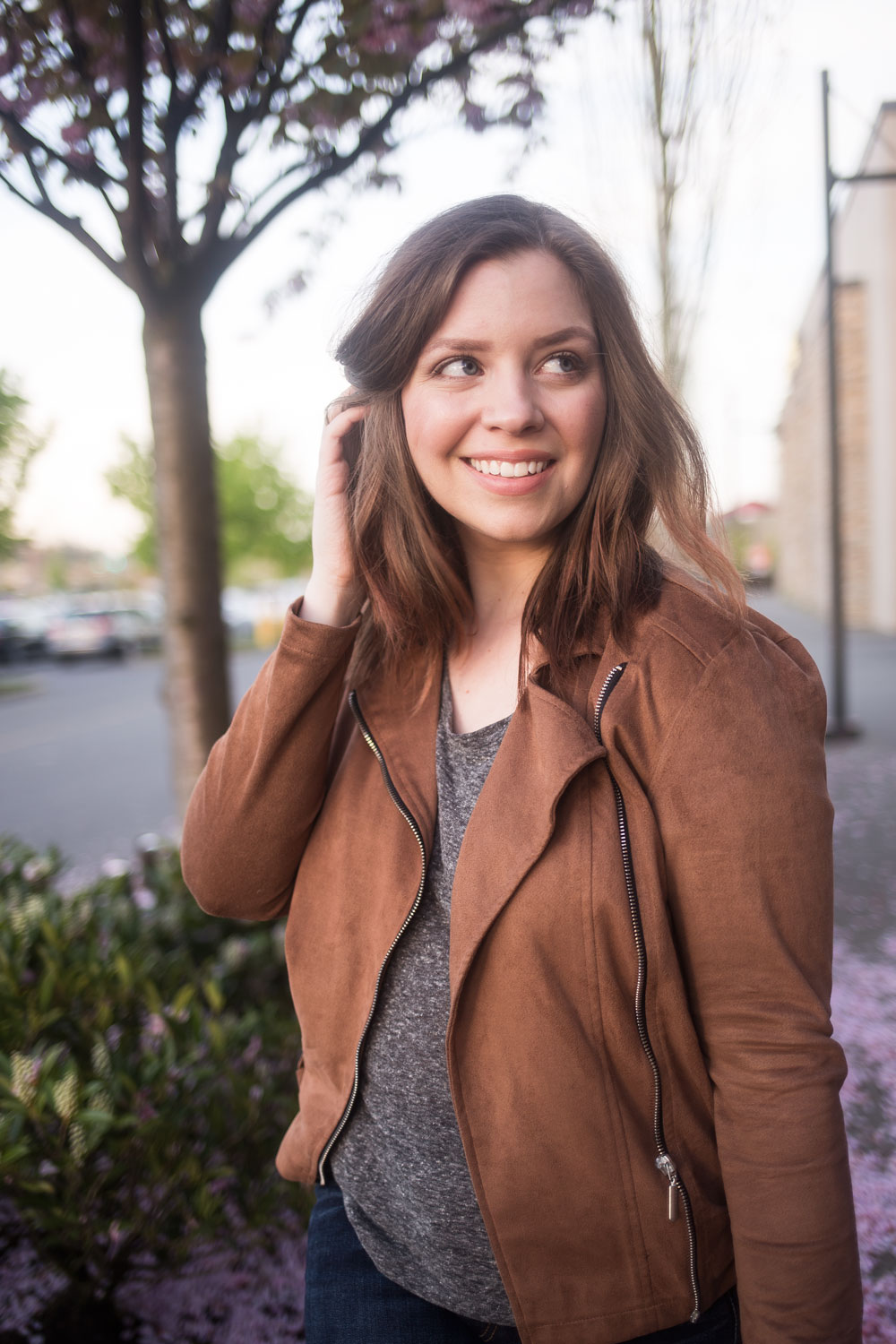 Then it was back to the chair to finish off the cut with a blow dry and adding some layers to give my hair more body and texture. The time flew by as Harlow and I chatted about everything from our new house to blogging and everything in between. I must say, having a good stylist makes all the difference in the world when it comes to taking on a big chop! By the end of it, I couldn't believe how different my hair made me look and feel! Plus, my hair felt smooth and silky. It's always a great feeling to feel your hair at the end of a good hair cut. If only it could feel like that every single day! ;)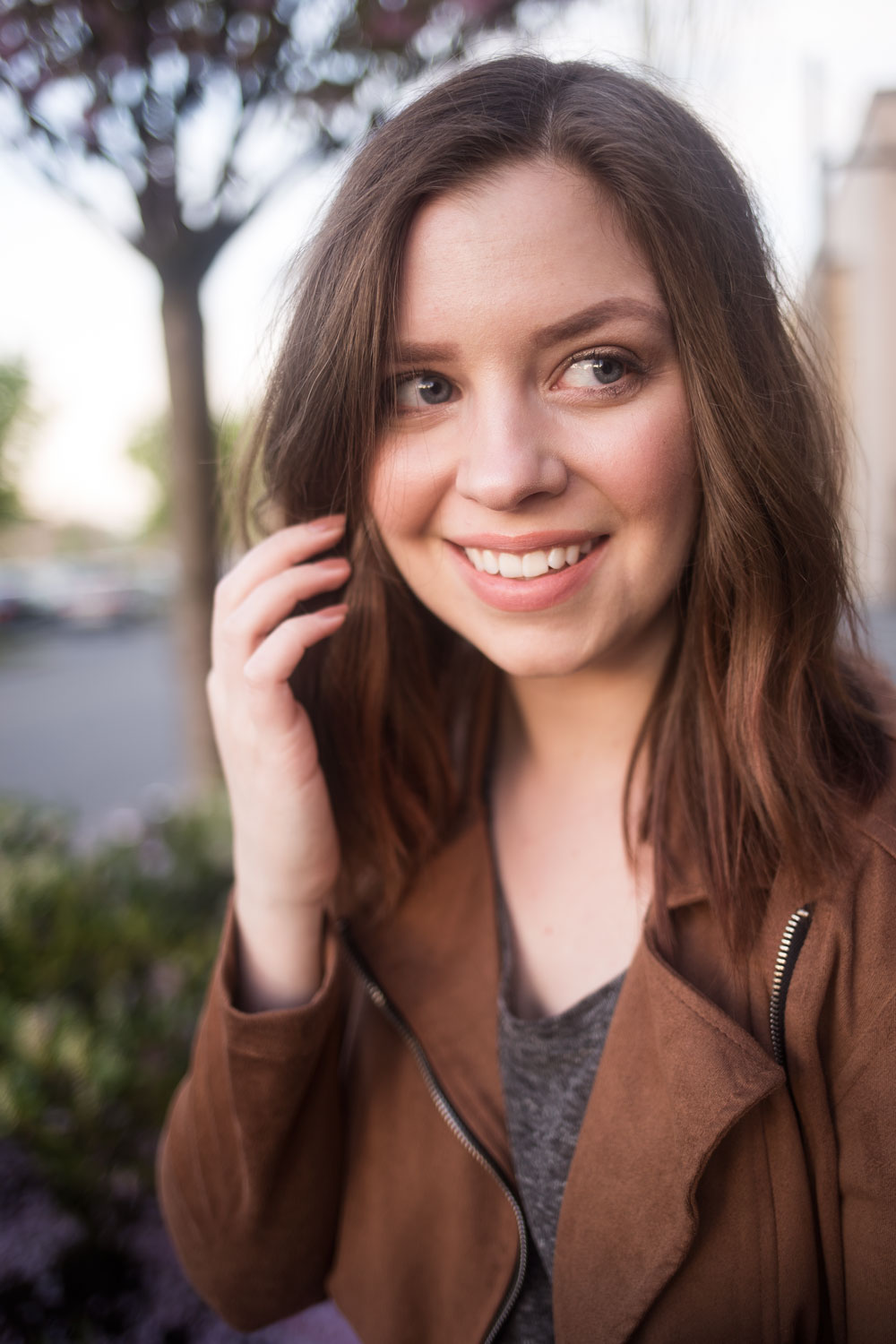 When it was done, it had to be documented, so I posted a few shots on my Instagram Story. I couldn't believe how many positive responses I received. I had a few messages from some that mentioned they had been thinking of chopping off their long hair but were too nervous. If there's any advice I can give to someone with long hair who is thinking of going shorter: just try it. I was freaked out during the cut, but I'm happy I did it! Will I maintain this cut? I'm not sure, but having the option to, or to grow it back out is amazing and I'm loving the change in the meantime!

If you're in the Greater Seattle area and are looking for a new salon and hair stylist, I would highly recommend both Gene Juarez at the Alderwood Mall, as well as Harlow. You can follow her on Instagram for more of her work, and if Alderwood isn't convenient, Gene Juarez has 9 other salons throughout the Greater Seattle area. I've also been to the Southcenter, Northgate, and Downtown Seattle locations, which are equally as excellent!
Have you ever done anything dramatic with your hair? How did it make you feel? Either way, let me know in the comments!