What do you do to celebrate the holiday season? As things start to feel a bit more normal this year, I've been excited to bring out some of my favorite holiday pieces as I am able to attend small holiday gatherings and go out and about for holiday shopping once again. And of course, each of these occasions calls for the perfect holiday outfit!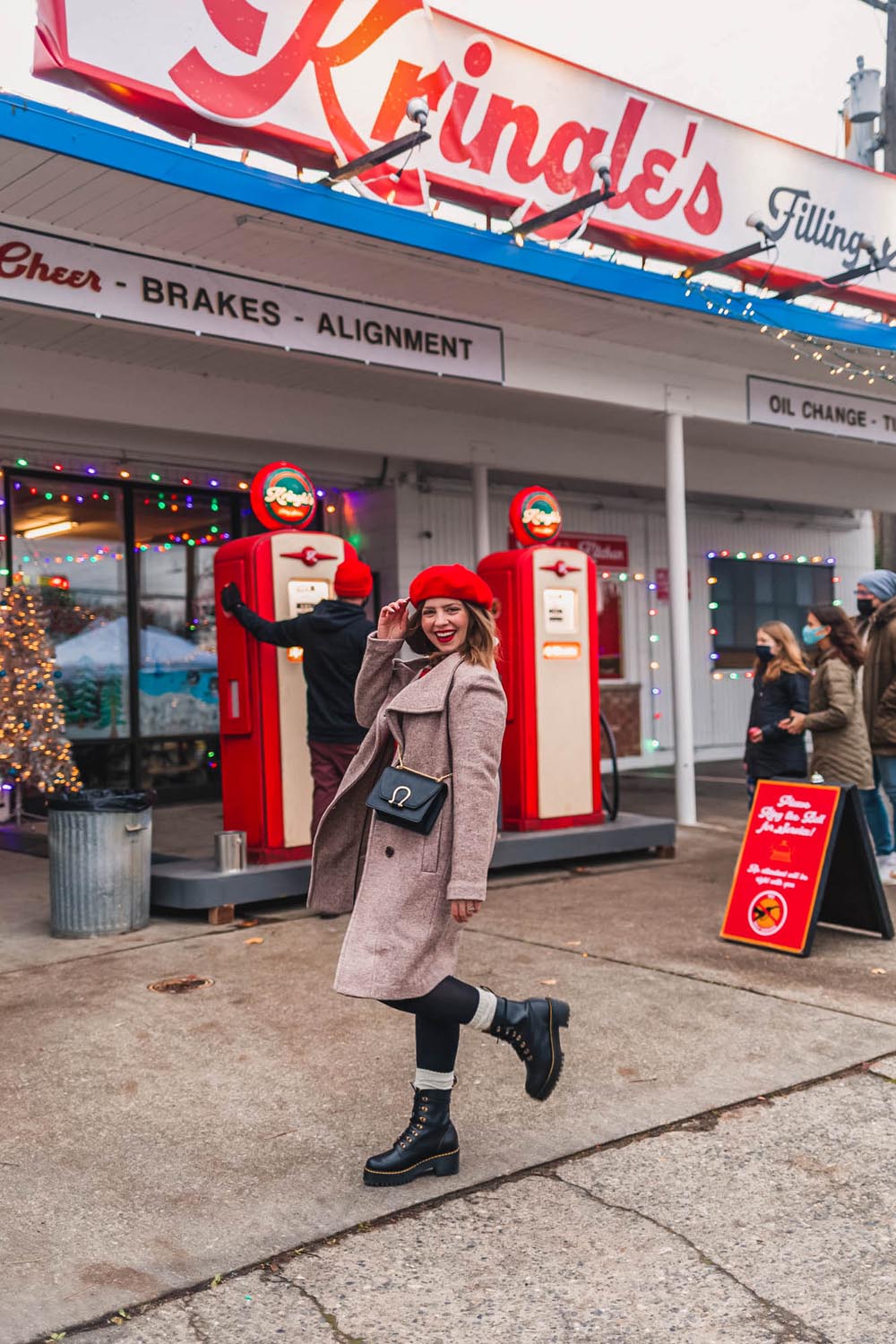 This post is sponsored by BabbleBoxx on behalf of Ellen Tracy.
I'm excited to team up with Ellen Tracy to share three holiday outfit ideas, whether you're dressing up to attend a festive outing, or just running some holiday errands. Since 1949, Ellen Tracy has been empowering women to dress their best for their work in the world. Ellen Tracy believes that style comes not only from what you wear, but what you do, who you are, and who you aspire to be.  
In each of these holiday outfits, I'll be highlighting the Ellen Tracy Double Breasted Wool Blend Coat, available at Nordstrom Rack. The neutral taupe color goes with nearly everything in my closet, is well-fitting, and flatters, whether I'm layering up for warmth or am wearing it as a topper over my favorite outfit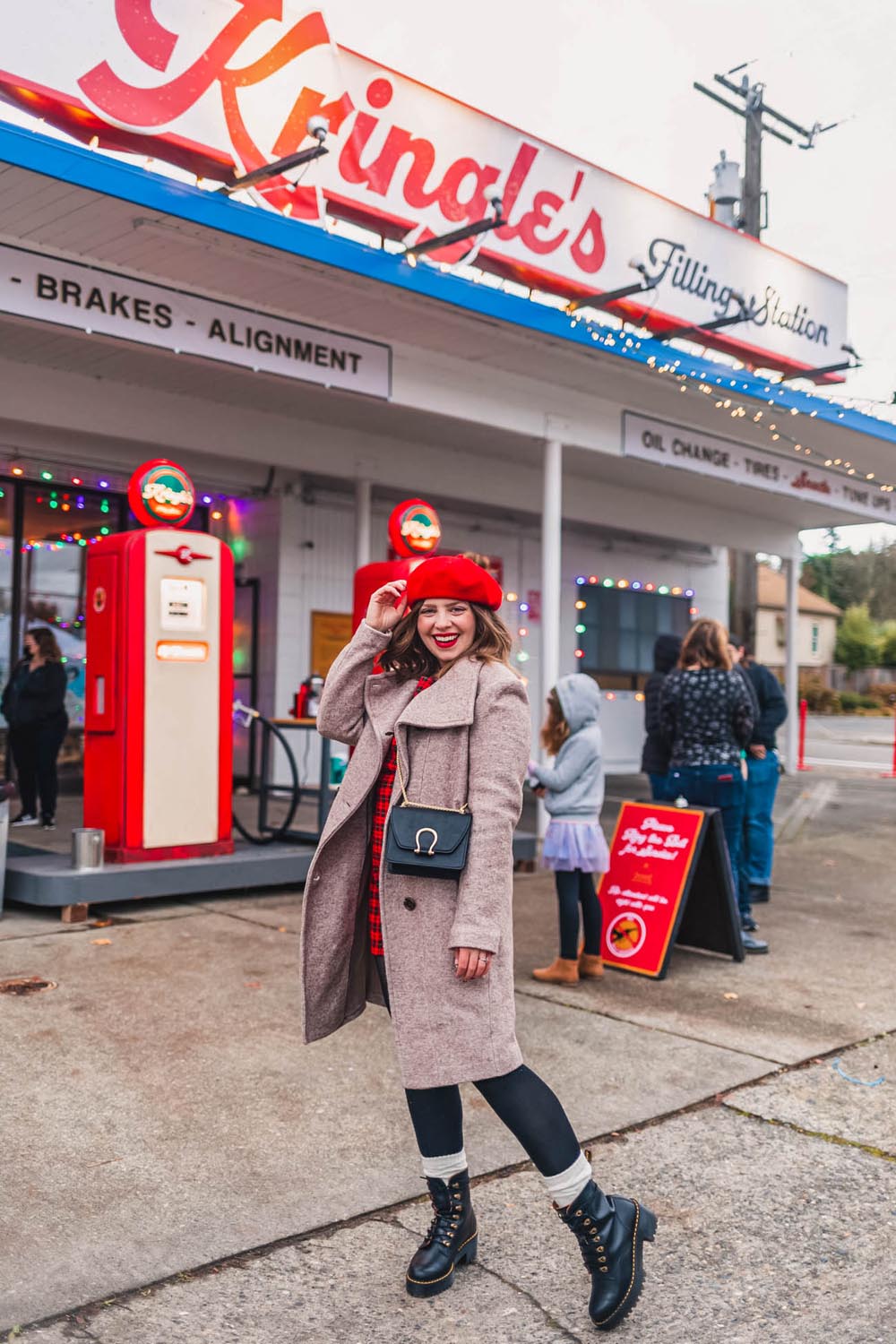 Holiday Outfit Idea for a Festive Adventure
Every year, I get together with my friends and we visit something new happening in the Seattle area to get us in the festive spirit. This year, my new Ellen Tracy coat and I headed off to visit Kringle's Filling Station, a fun pop-up holiday spot in North Seattle serving up hot chocolate from gas pumps, skee ball, and all the festive vibes.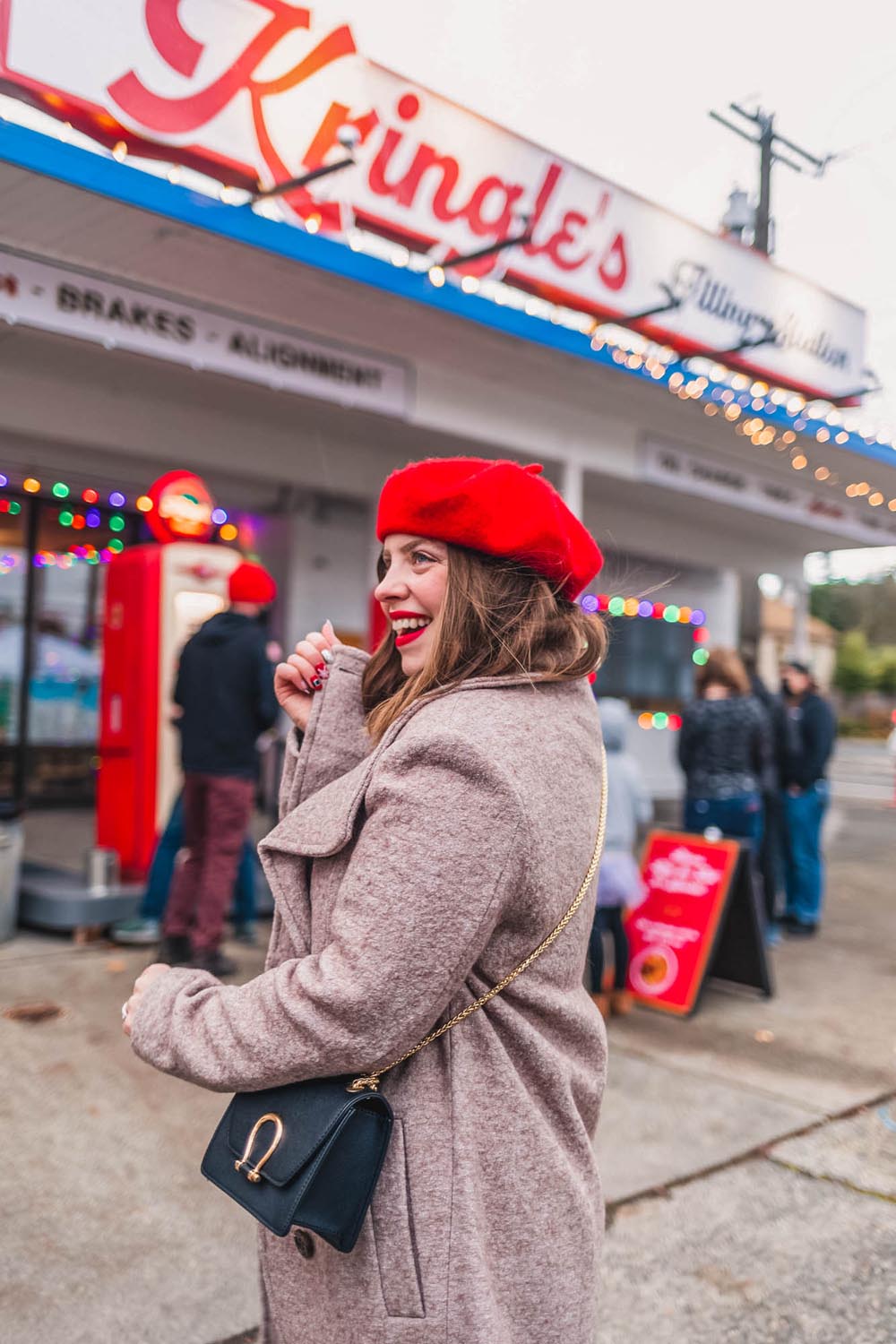 It was a chilly day, so I was happy to have the warm and cozy wool-blend coat from Ellen Tracy to keep me warm. The large welt pockets hold everything I need at the ready (lipstick, keys, and my phone), and the oversized collar can be folded down or popped depending on the look you're going for. Under my coat, I wore a vintage plaid dress paired with tights, cozy socks, and combat boots. And of course, I topped my festive holiday outfit with a beret to add my own flair!  
Shop in-store and online at Nordstrom Rack for all Ellen Tracy coats!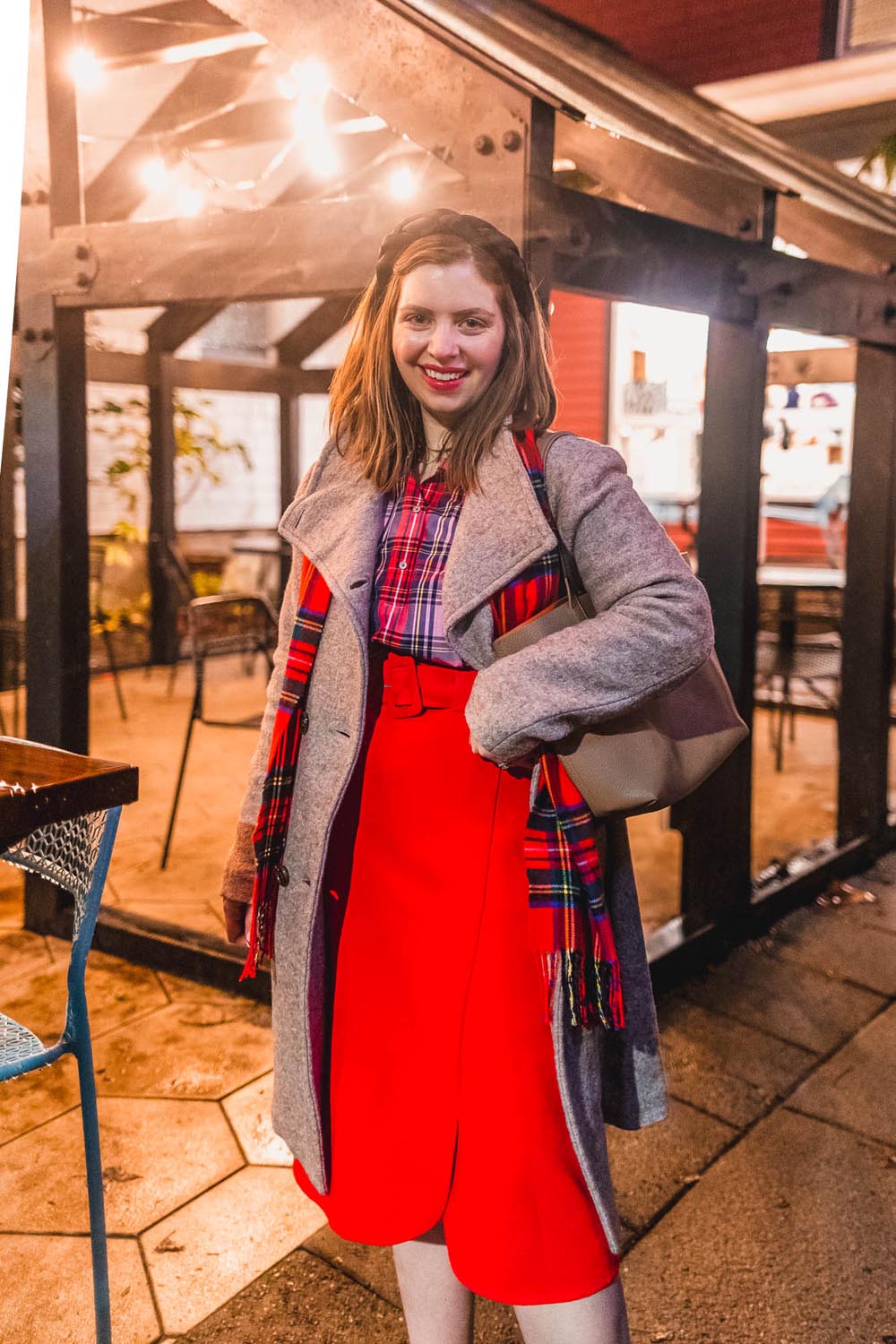 Outfit For a Holiday Work Party 
It wouldn't be the holiday season without at least one holiday party to attend! I love any excuse to dress up, so I paired a pink and red plaid blouse with a belted red midi skirt under my Ellen Tracy coat. A pair of black heels, a black headband, and a red plaid scarf completed the look!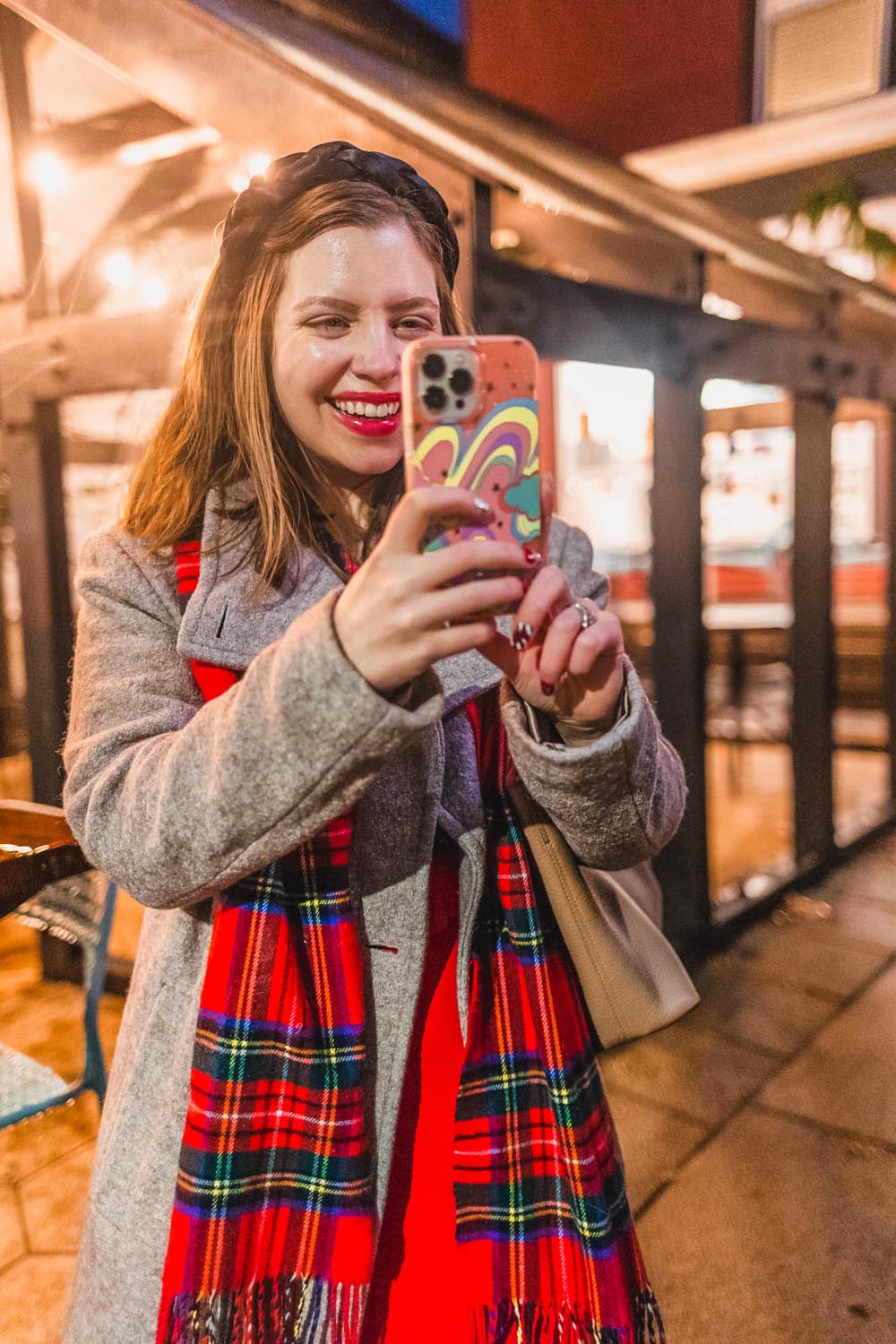 My Ellen Tracy Double Breasted coat is available in sizes medium to extra large at Nordstrom Rack!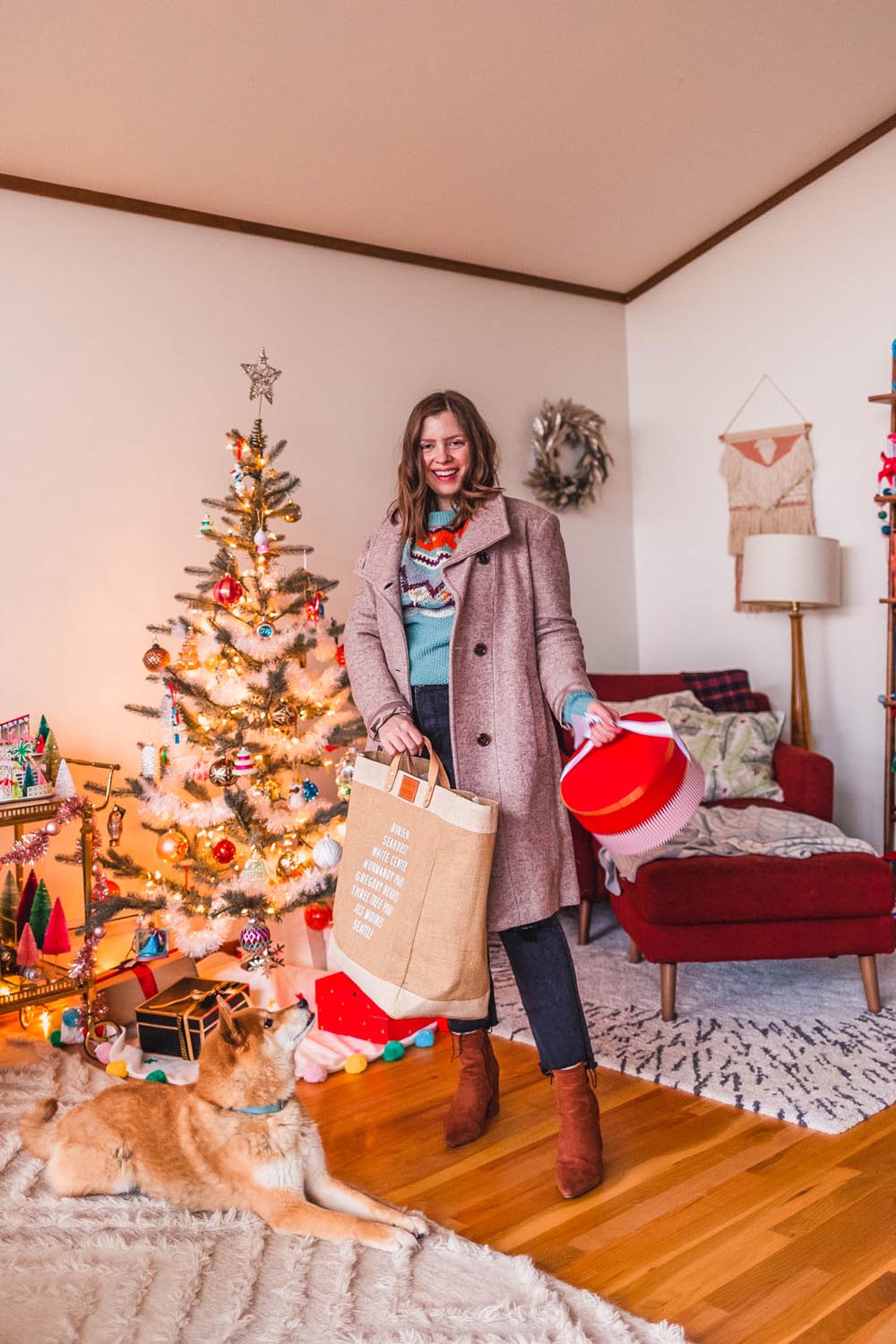 Outfit For Holiday Shopping
Is anyone else scrambling to finish their holiday shopping this year?! For a day of running errands and holiday shopping, I love tucking a cozy fair isle sweater into my favorite jeans and layering it under my warm Ellen Tracy coat! A pair of block heel booties complete the look and make running around town a breeze.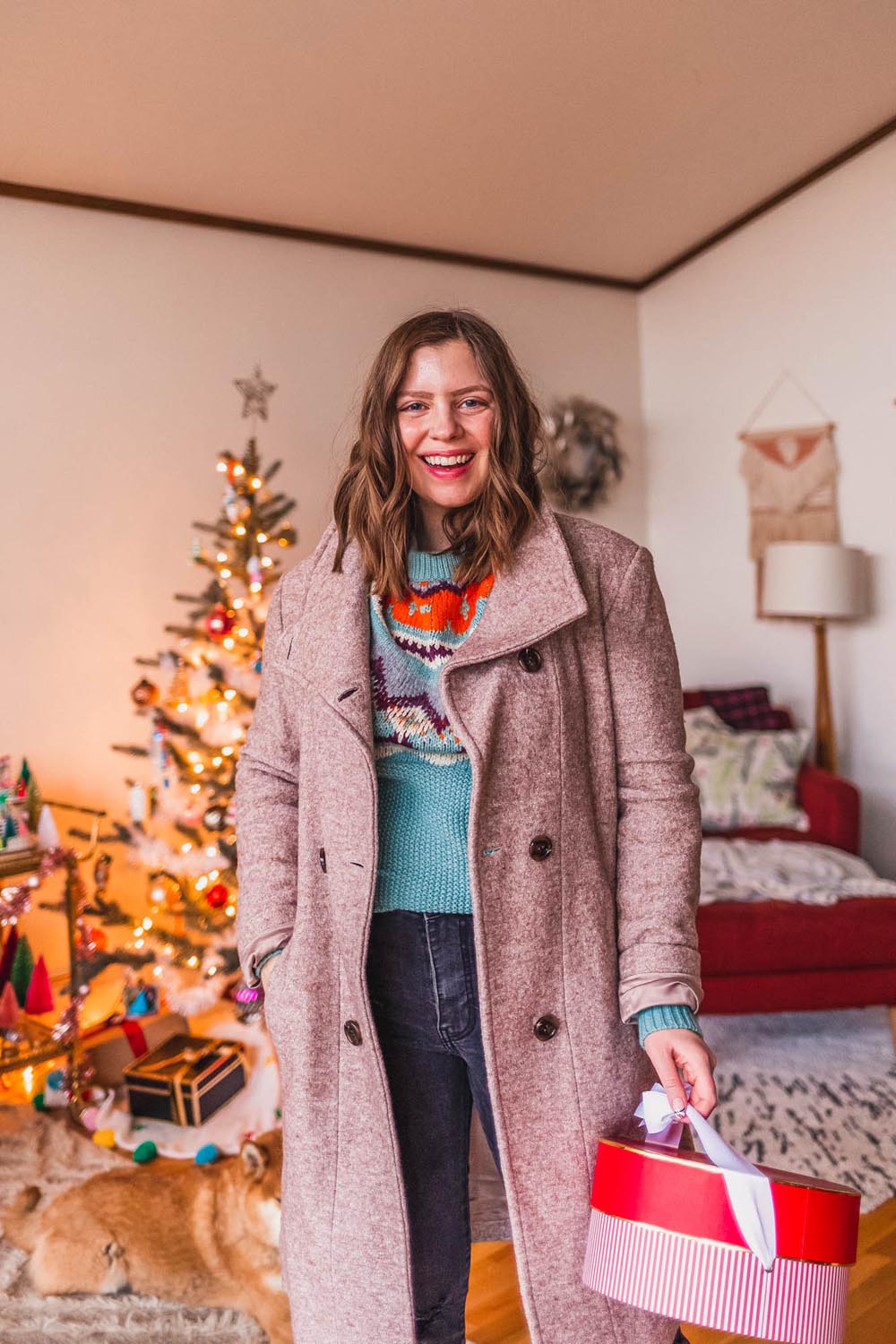 Make holiday shopping easy on yourself and gift your loved one a beautiful coat from Ellen Tracy this year! You can shop styles like the one I'm wearing, puffers, capes, and more at Nordstrom Rack.
I hope these holiday outfit ideas were helpful as we get in the full swing of things this year! If you're looking for the perfect coat to top your festive outfits, the Ellen Tracy Double Breasted Wool Blend Coat, available at Nordstrom Rack, has got you covered. Beyond the holiday season, this neutral taupe coat will pair perfectly with everything from workwear to athleisure to jeans and a t-shirt! I'm looking forward to layering it up for warmth too, as it's rumored snow is on its way! 
What are you wearing to celebrate the holiday season? Do you have a favorite versatile coat in your closet? I'd love to hear about it in the comments!