Product Sample: Complimentary jeans were provided to me in exchange for this styling and review. Affiliate Links: If you click a link below I may make a very small commission.
A couple of weeks ago, I had a total flashback-deja-vu type moment. I was walking into Alderwood Mall and felt like I'd done this before. I've been back to that mall many times since moving away from the area, but for some reason this day took me back to my high school days. Many moons ago, I was a mall worker and felt like I basically lived there. I bet you'll never guess what my job was in a thousand years. Wait for it….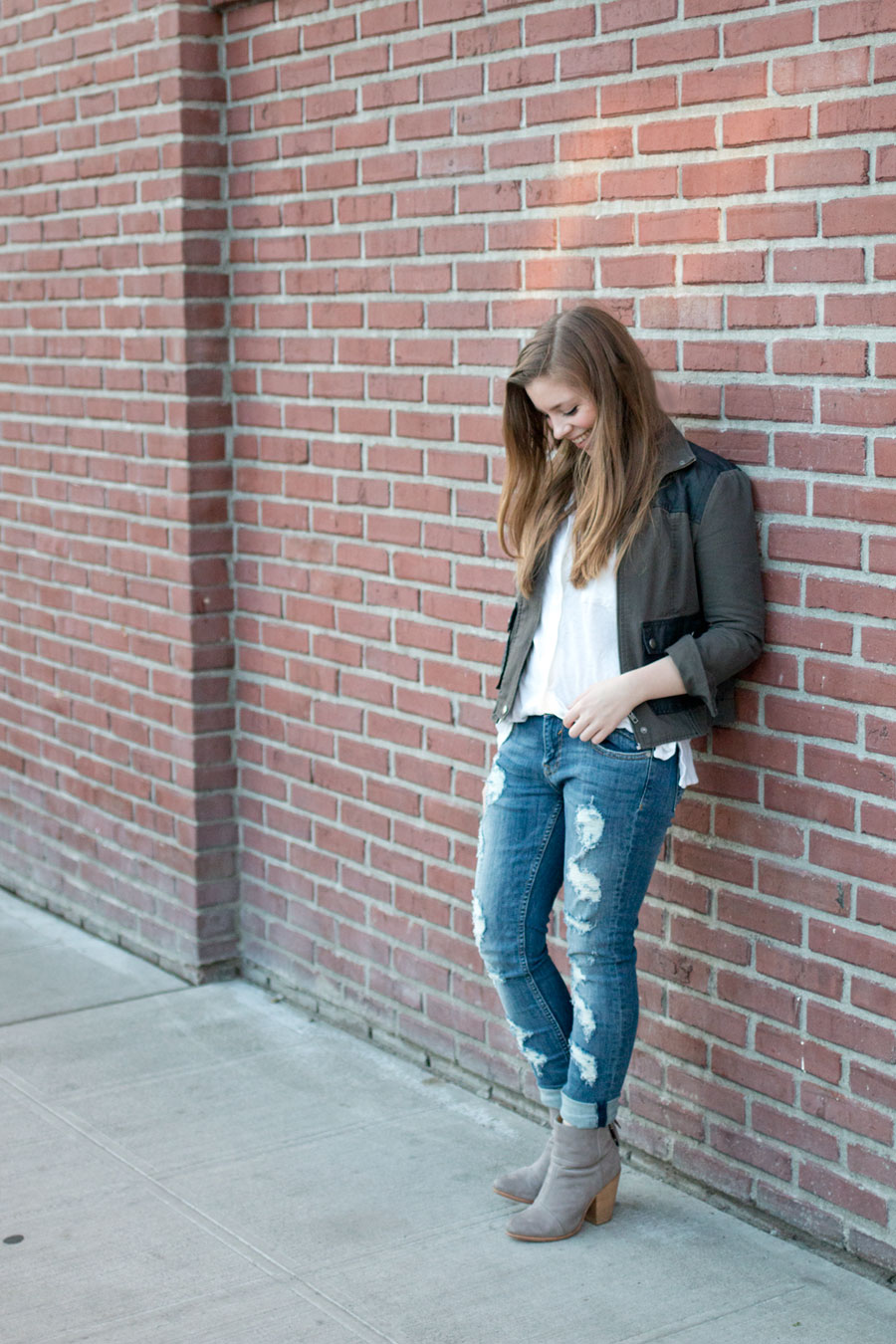 I was a Certified Bra Fitter at JCPenney. Yes, really.
I had some really, really interesting (okay, awkward) experiences over my few years working there, but overall it was a really great first "real" job. Working at the mall allowed me to flex my shopping muscles (a little too) often, and I met a lot of great friends. Some short term, but some life long friends as well.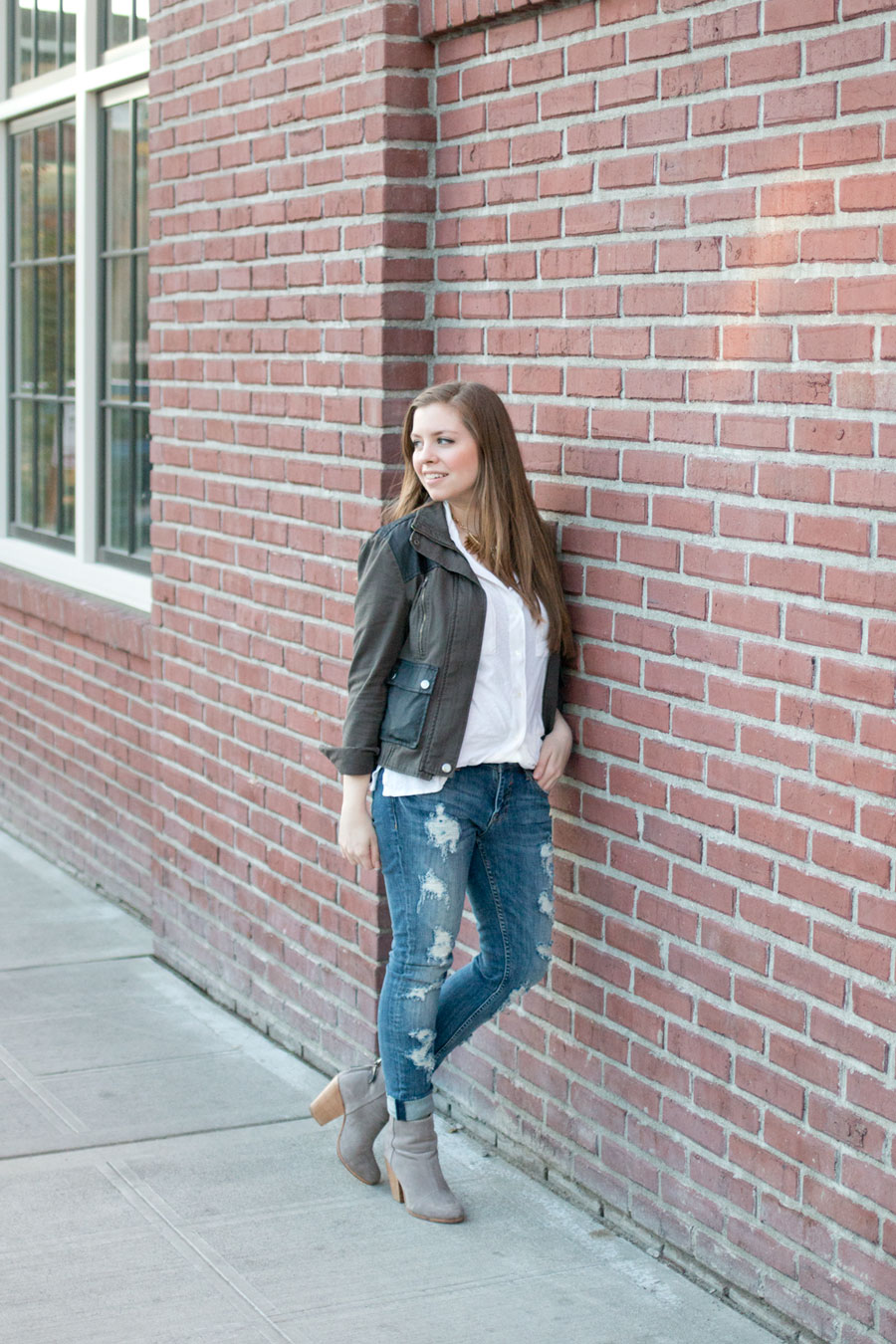 But really, I think what set off my flashback moment was the reason I was back at the mall – one of the brands I loved as a little high schooler was hosting an event. Nordstrom and InStyle Magazine were hosting a pop-up featuring the latest collection for Vigoss Jeans. I won't lie, they haven't been on my radar much recently. I knew them as a junior's brand, and remember their contrast stitching and bedazzled pockets fondly. But just like me, Vigoss Jeans have grown up a bit and actually have some really fun styles.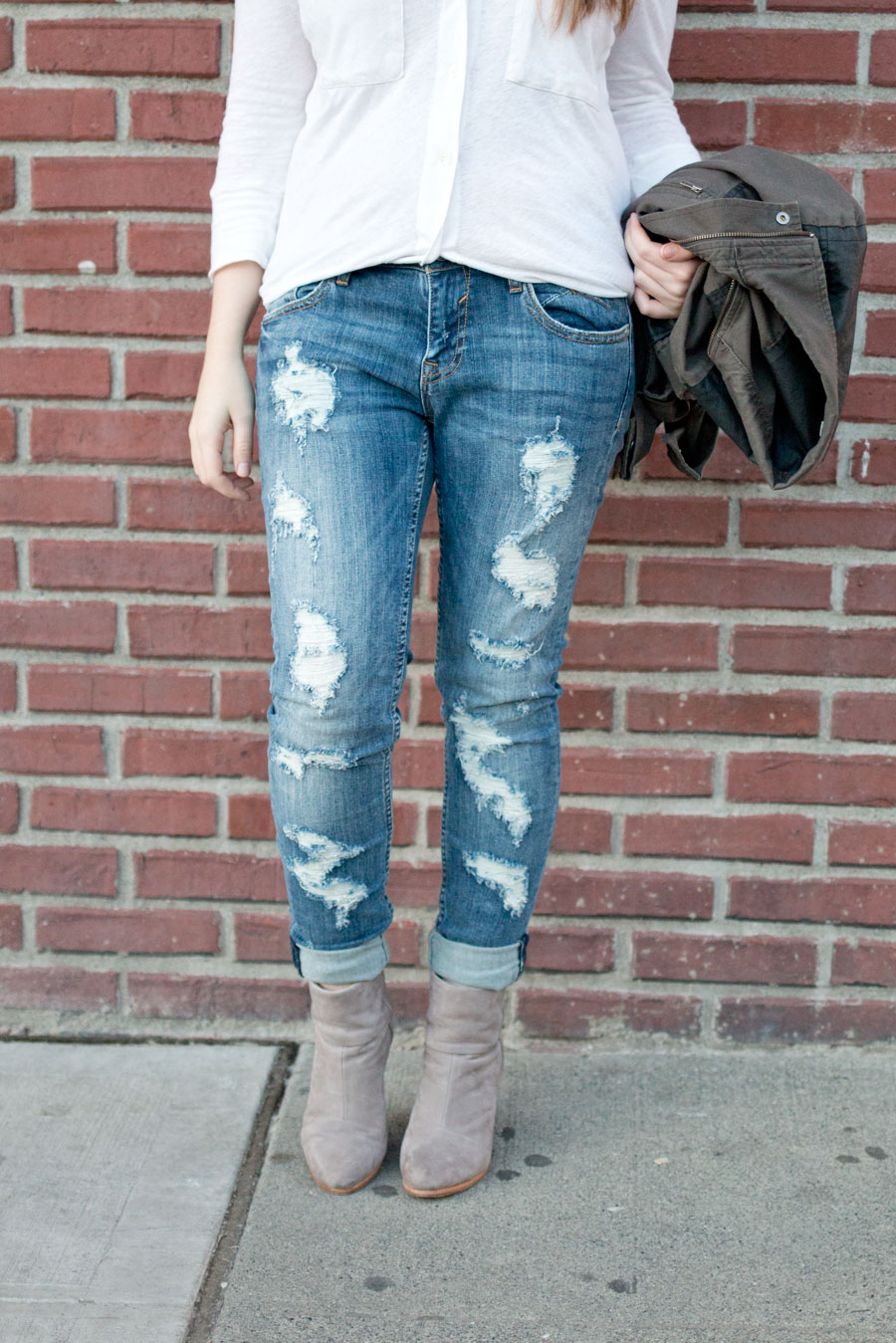 How to wear distressed jeans is a bit out of my comfort zone, but it was fun to style them for the event. I'm also loving their boyfriend styles and their distressed light wash denim jeans. I've heard a few of the inseams on some of these are petite-friendly, which is always a plus. I didn't have a chance to try them all on, but I'm hoping to get back to the mall to try on a few pairs for spring.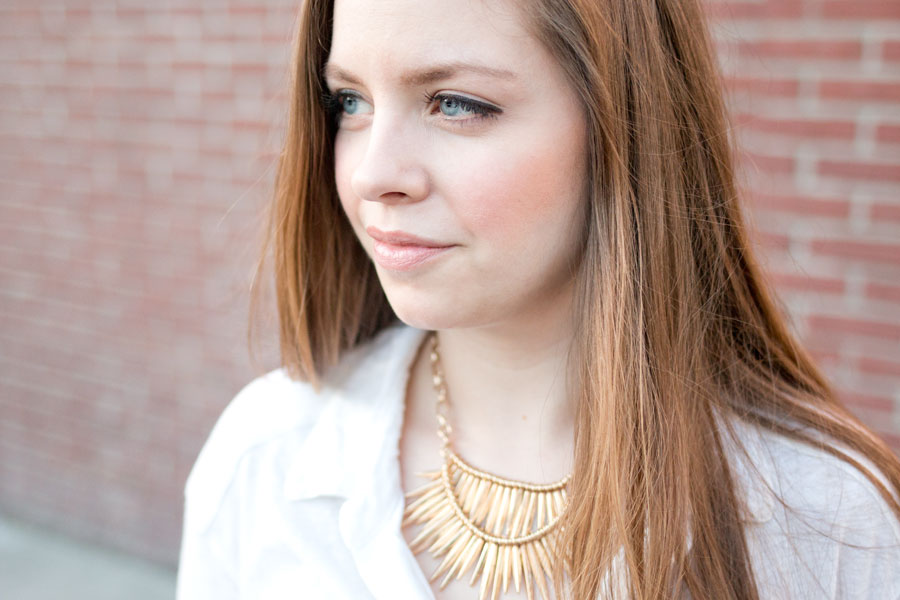 What I'm Wearing
Jeans: Distressed Jagger Skinny Jeans (similar), c/o Vigoss Jeans
Top: James Perse Sheer Slub Panel Shirt, thrifted
Jacket: Nordstrom (similar)
Booties: Rag & Bone Newbury in Grey (budget-friendly)
Necklace: Borrowed from Rocksbox; use code HELLORIGBYXOXO to get your first month free!
What style of denim are you craving for spring? Have you tried Vigoss Jeans recently?