Product Sample: A complimentary brush was provided to me from Chewy in exchange for this review.
I don't know about your pet, but mine is a nightmare. Well, when it comes to grooming at least. How to groom a difficult dog like Rigby has been a challenge, and I've spent the past two years trying to figure it out. With many epic fails under my belt, I think I've finally figured most of it out. It may not be perfect, but these tips keep us both sane and, for the most part, happy, throughout the grooming process.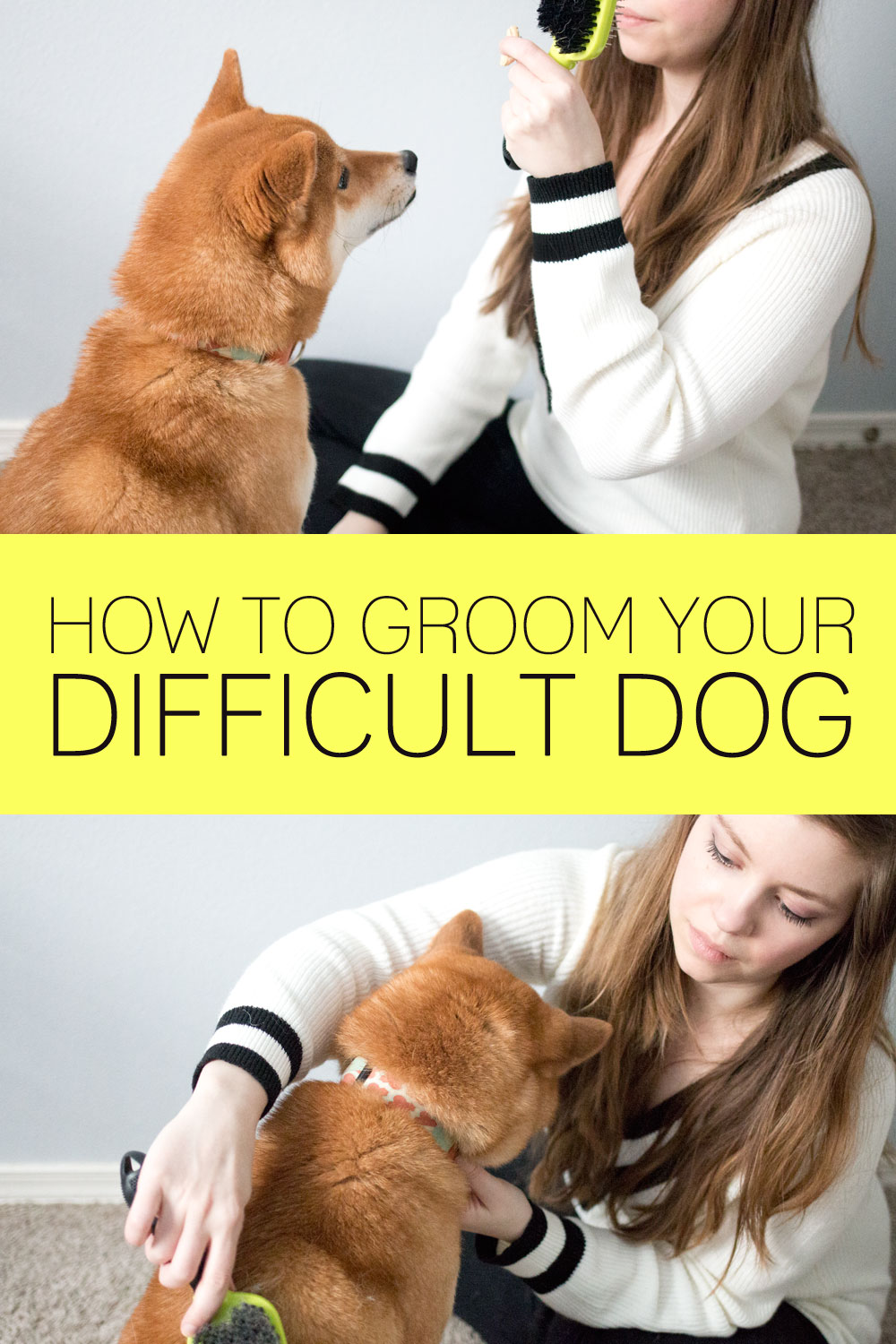 How to Groom a Difficult Dog
1. Have a lot of treats on hand: Lucky for me, Rigby is extremely treat-motivated. His mood and mind are easily manipulated with a food reward, which in turn makes grooming an easier task. When Rigby is introduced to a new tool, like the Dual Brush that Chewy.com sent us to try out from Furminator, I introduced it to him with lots of yummy treats before it even touched him. This gives him a positive association with the brush so next time he sees it, hopefully, he will think only yummy things come with the brush.
And when it comes to brushes, I like the Furminator Dual Brush for pulling out loose hairs, especially after a major brushing session. For full coat blow like we're going through right now, Rigby needs something a little more heavy-duty like a bath and a rake. We've also used the Zoom Groom with success though careful leaving this around puppies because Rigby enjoyed chewing on it too. ;)
2. Have someone to help you: When grooming or bathing a squirming dog, having a second set of hands is invaluable. If Rigby is being particularly difficult, sometimes I will just wait until Dave can help me. At the very least, a second person can be a distraction to keep your dog calm while you quickly finish up the grooming process.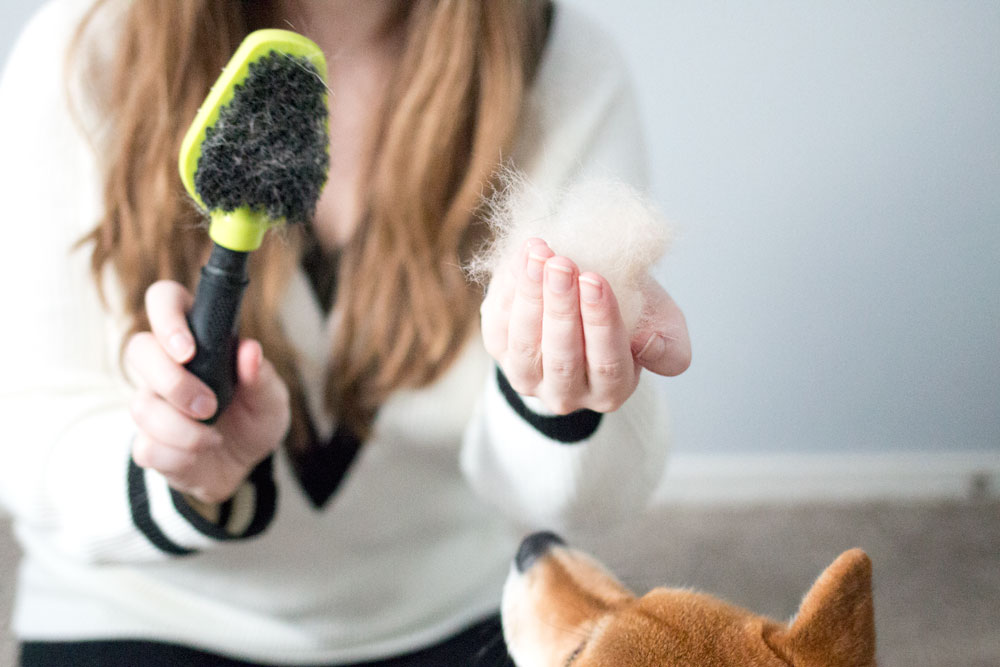 3. Take small steps: Don't push too far ahead too quickly, especially if grooming makes your dog anxious. I think it's important only to do as much as your dog is comfortable with at a time. For Rigby, this is a nail or two with a Dremel, and one section of brushing in one session. I'll usually come back to the other sections or nails later in the day.
4. Be open to alternatives: I have an interesting trick I thought I'd share with you for how I maintain Rigby's nails. It's not perfect, but he's much more comfortable filing his nails down than he is having clippers or a Dremel used on them. I still have to go back and clean up the nails that aren't quite taken care of with this method and Dremel his dewclaws, but overall teaching him this has helped us out a ton!

5. Stay calm: Most of all, keeping yourself calm, cool, and collected will make the overall process much easier. I find it's helpful to not put too much pressure on yourself to reach any particular goals with grooming to not set yourself up for disappointment and stress. Just do the best you can, and if it doesn't work this time, try, try again.
Do you have a dog that's difficult to groom? How do you deal with it? I'd love to hear your tips and tricks! :)