Product Sample: Complimentary shoes were provided to me in exchange for this styling and review. Affiliate Links: If you click a link below I may make a very small commission.
While I'm no competition for some of the gorgeous (and wacky) gowns from last night's Met Gala, I'd have to say that I was pretty pleased with my first black jumpsuit outfit. As a vertically challenged and short-waisted person, it's been difficult to find one that worked. Many that I loved were to hit the waistline of a normal person or were just far too long. It's one of those things that if I had loved it enough, I probably could have had it taken in by a tailor. But, then I'd have to find a tailor and hope they didn't screw it up. Though if anyone has a recommendation for one in the greater Seattle area maybe I'd consider this more often. ;)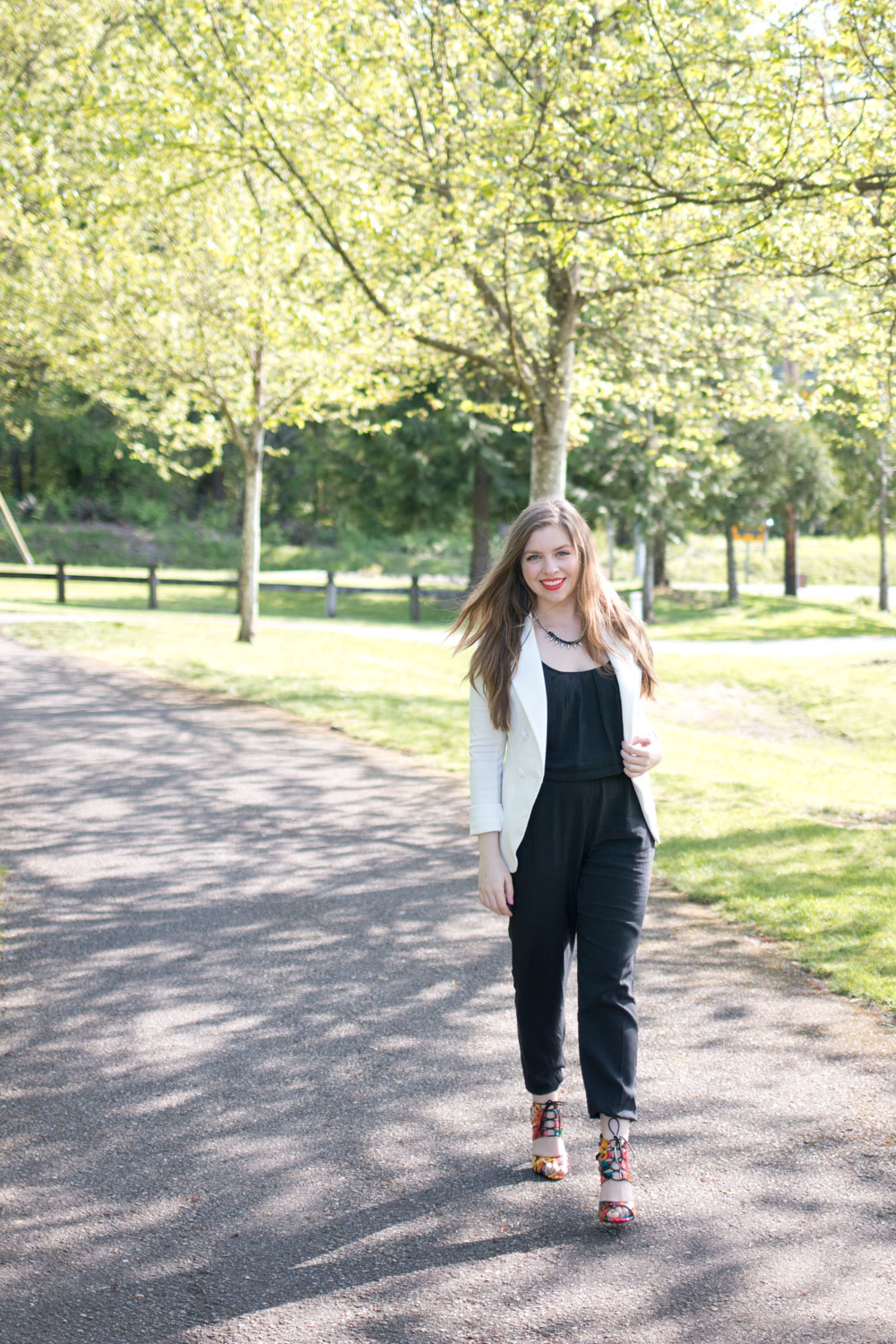 I picked this jumpsuit up last month from Sears of all places, and I'm now obsessed. It's so comfortable, and the elasticized ankles make it work for petite or average heights alike. Personally I'm not a huge fan of showing off the elastic part, so I pull it up and fold over the extra material. Pulling it up a little higher also allows me to show off these fun Steve Madden Marlinn heels from Rack Room Shoes. To contrast the amount of black, I grabbed my trusty white knit blazer I bought in high school (yes, really) from Forever 21.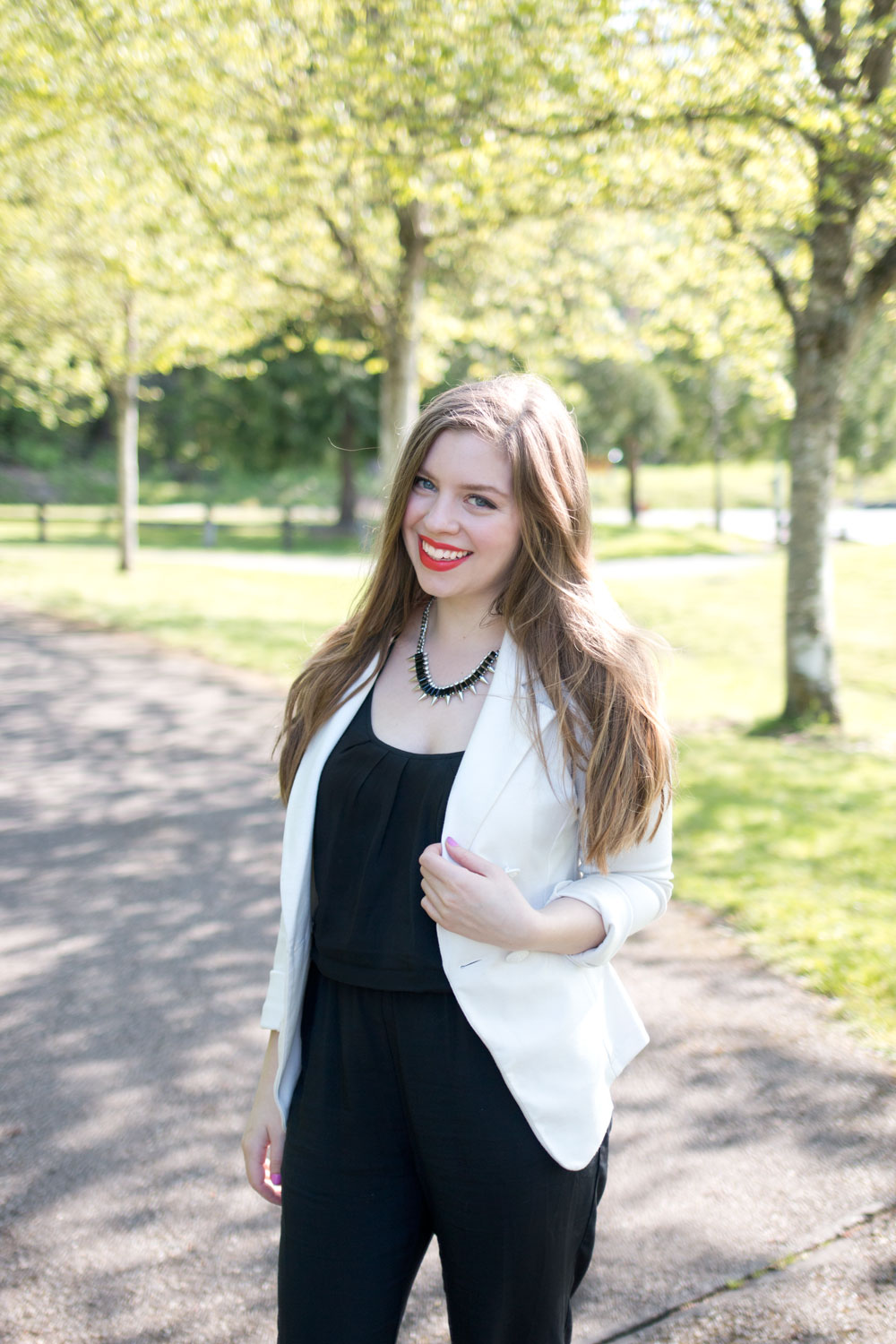 You may recall Rack Room Shoes the last a few posts I've done with them this spring, like this pop of color heel and these comfy athletic shoes. Rack Room Shoes has all sorts of different trendy styles, and they're always at great prices. These Steve Maddens, for instance, are on sale for less than $50, and combine that with their rewards program plus their everyday BOGO promo and you've snagged a deal.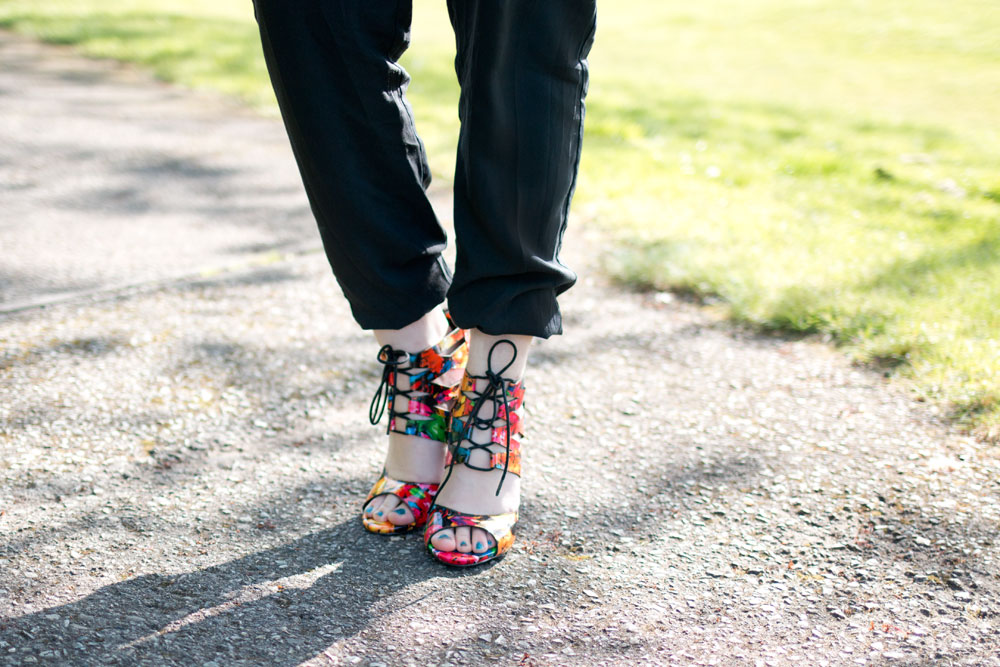 And if you'll believe me, these 4.5″ heels aren't even that uncomfortable. My arches seem to be the first to scream in pain and I wasn't noticing that with these. Granted walking in 4.5″ heels is no walk in the park (ha, see what I did there) but no pain no gain right?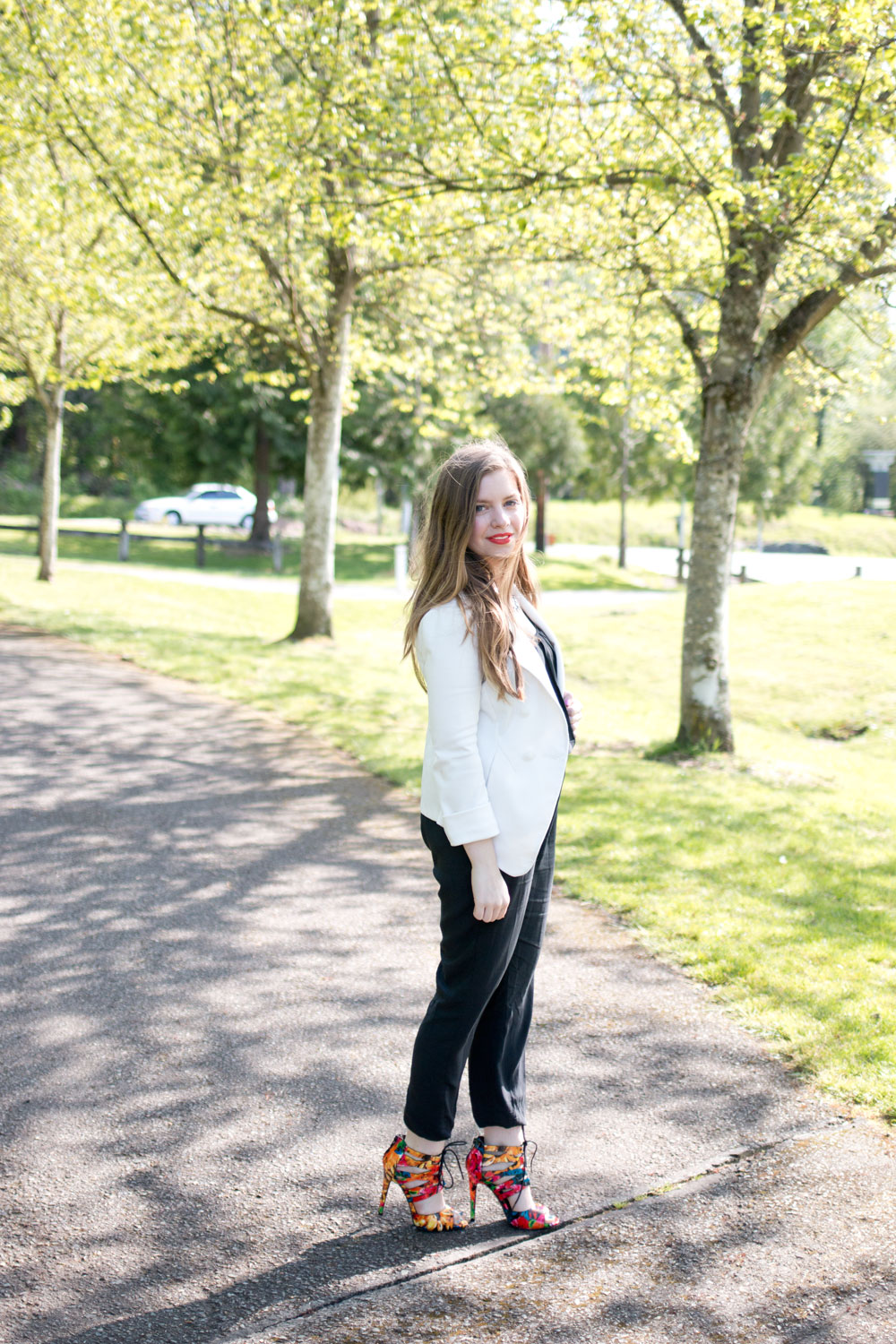 Oh and a Happy Cinco de Mayo for those of you celebrating! I hope you're able to treat yourself to a Margarita or Sangria, some Chips & Guac, and get your party on. Or just sit at home and marathon Grey's Anatomy with all of the above, like I plan on doing with my boys. Whatever you do, I hope you enjoy yourself!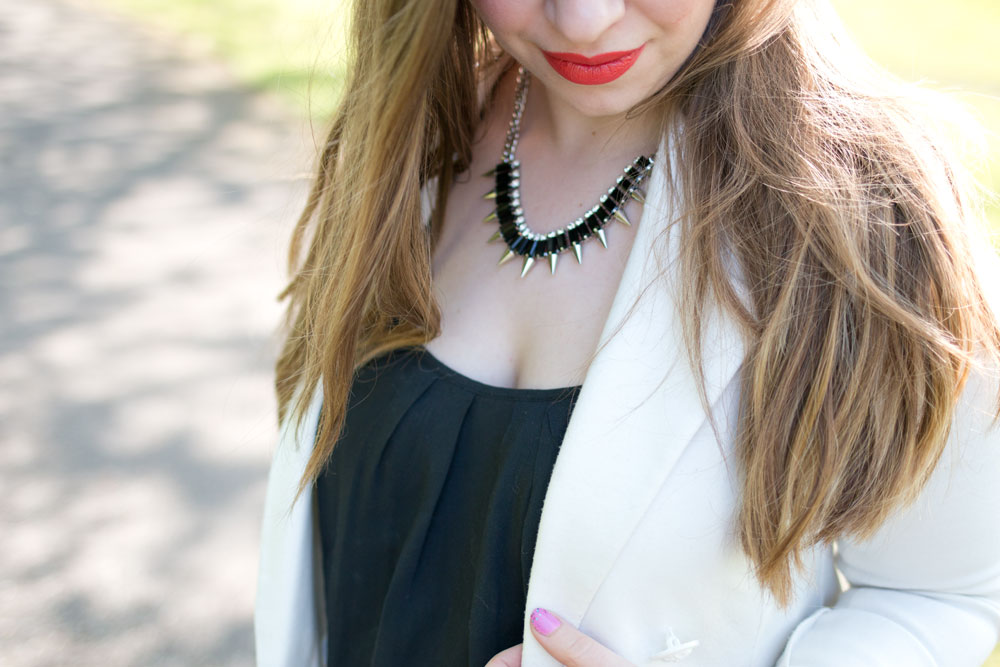 What I'm Wearing
Jumpsuit: Bongo Junior's Jumpsuit, Sears
Knit Blazer: Old, Forever 21 (similar)
Shoes: Steve Madden Marlinn, c/o Rack Room Shoes
Necklace: Borrowed from Rocksbox, use code HELLORIGBYXOXO for your first month free
What are you up to for Cinco de Mayo? Or if you're not celebrating, are you into jumpsuits?