Product Sample: Complimentary shoes  were provided to me in exchange for this review & styling. Affiliate Links: If you click on a link in this post, I may make a very small commission.
This year I've been kind of addicted to adding sporty and athletic pieces into my wardrobe. No, I'm not talking about full on track suits. I'm talking about outfits with running shoes, jogger pants, and/or casual t-shirts. Something I hadn't refreshed in a while was athletic shoes, as in, shoes made for exercise. Rack Room Shoes offered to hook me up with a new pair of my choice, and I fell hard for these Asics Gel Super J33. They're bright, they're patterned, and they're incredibly flexible.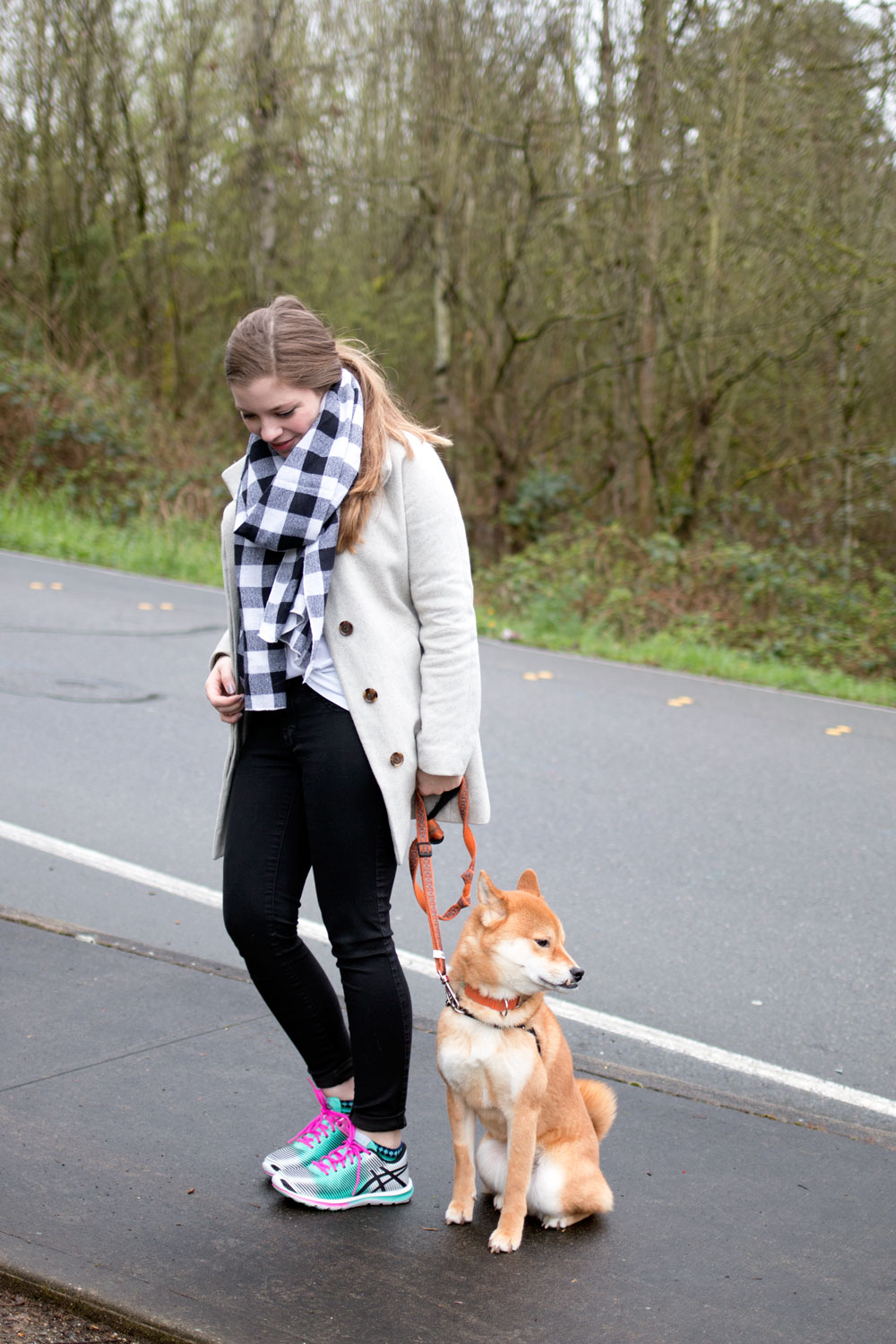 They're especially convenient for those days when you have more to do than just go to work – like yesterday, when I had to hoof it from my office up the hill to the dentist. That was fun, not. Public Service Announcement: Don't be dumb like me and avoid the dentist like the plague for 4 years. They scared me last time I was there with threats of wisdom teeth removal, but really I should have just dealt with it. Instead, I have my wisdom teeth still AND 2 new friends in the form of cavities. Awesome.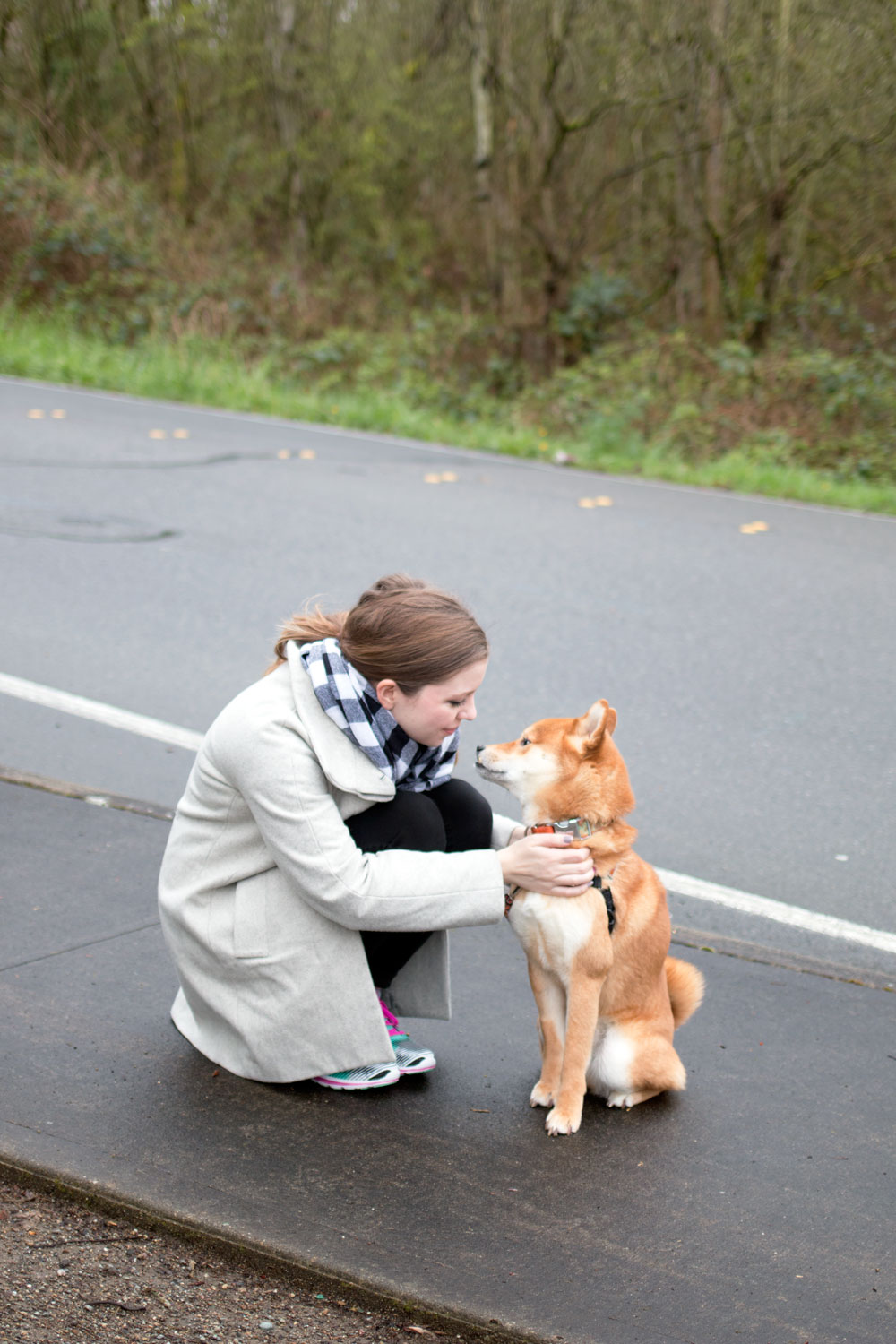 He loves me. Or something.
Anyways, I'm excited to be collaborating with Rack Room Shoes again (you may remember them from my post where I styled Peep Toe Booties three ways!) This spring, they're excited about a few great trends like floral patterns, bright colors, and casual comfort shoes, and they're happy to offer these trends for the whole family. Don't be surprised if you see a couple of other spring trends from them around here in the next couple of months. ;)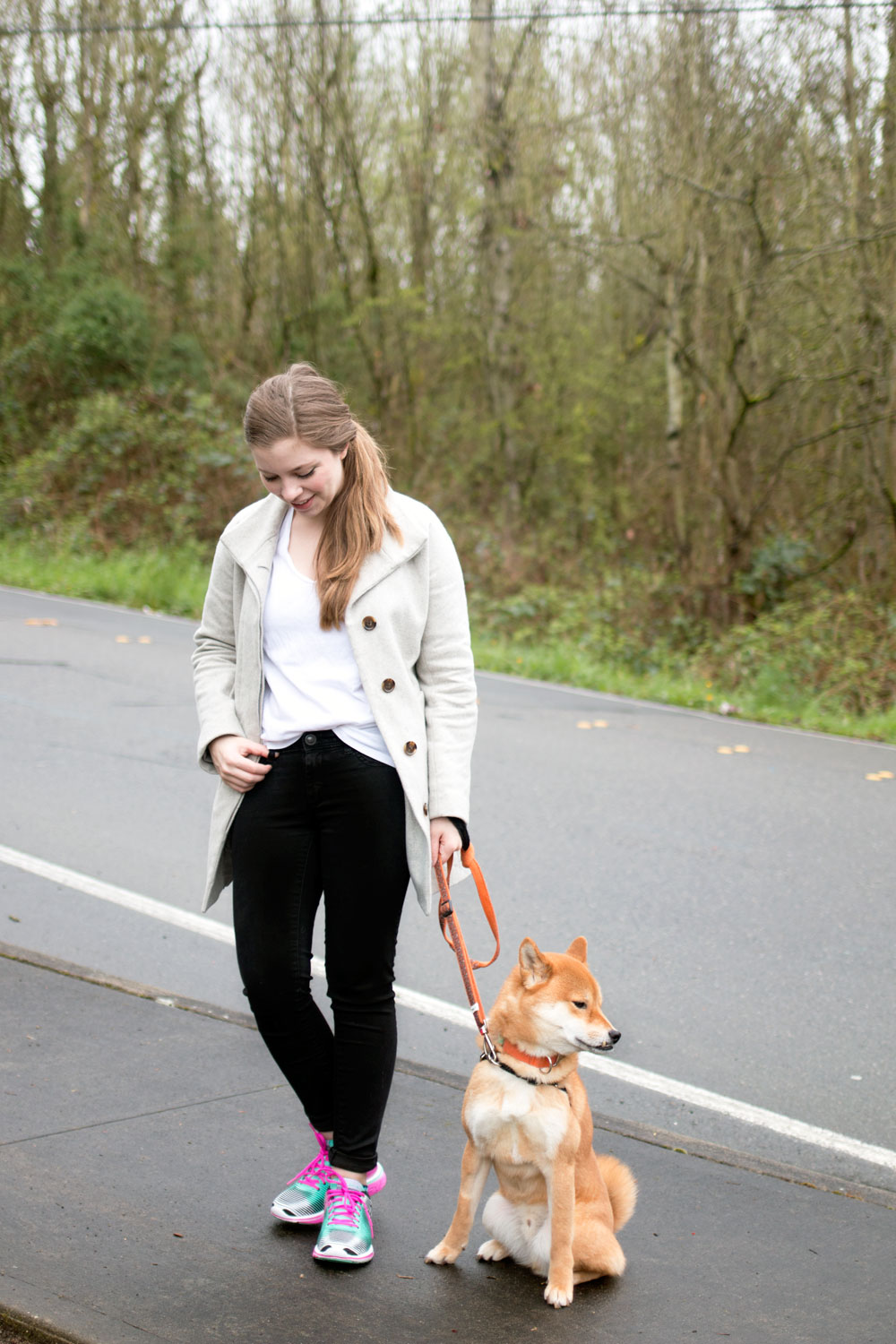 And P.S. if you're on the fence about checking out Rack Room Shoes, don't miss their "Buy One Get One 50% Off" promotion on all styles, and make sure to sign up for Rack Room Rewards® to get even more coupons and discounts. Find Asics, like the ones I'm rocking, as well as other great athletic brands like Nike, Adidas, Skechers, and Keds.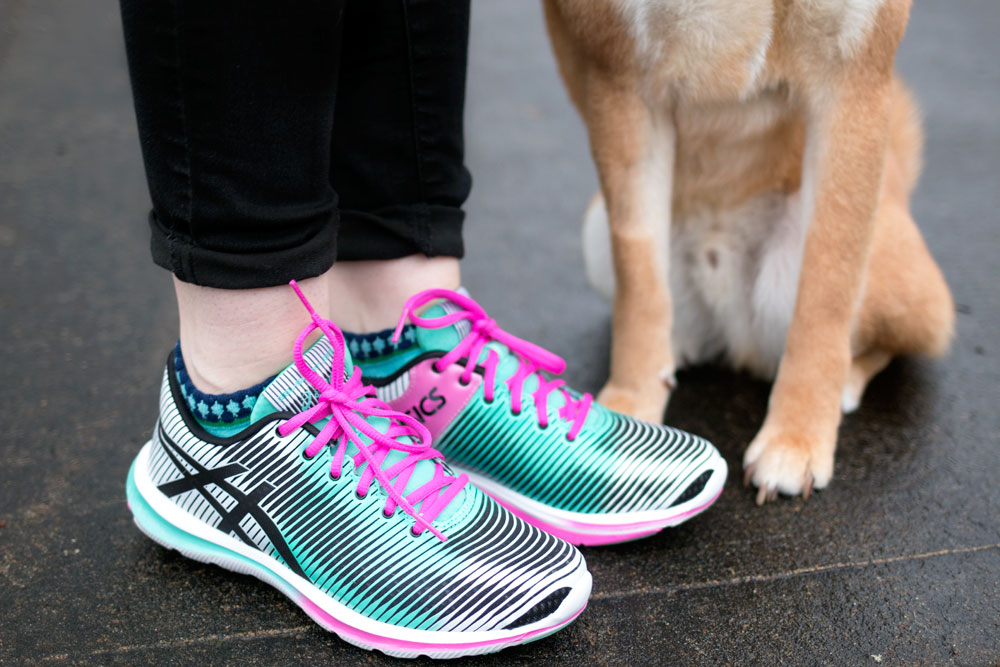 What I'm Wearing
Jacket: J Crew Factory City Coat
T-Shirt: Everlane U Neck
Jeans: LC Lauren Conrad Jegging
Shoes: Asics Gel Super J33, c/o Rack Room Shoes
Socks: Mid Summer's Nights Eve Sock, c/o Peony and Moss
Scarf: Forever 21 Buffalo Plaid Scarf (similar)
What shoe trends are you excited for this spring? Are you a fan of rocking a fashionable athletic shoe?