When the warmer weather of spring starts setting in, I often find myself restless in the house. No longer do I want to hide in bed all day (okay, who am I kidding, we all have days like this year round!). Instead, I crave getting outside and working on something more productive. Usually, this is a self-fulfilling prophecy, like cleaning out our storage shed, organizing my side of the closet, or getting a home project done that's been put on the back burner for far too long. However recently, I've been looking for more places to volunteer and for ways to get involved in my local community.
Last week, something like that fell in my lap, and I was invited to participate in a Girl's Night Out in preparation for National Women Build Week at my local Lowe's store to benefit Habitat for Humanity. Habitat for Humanity of Seattle-King County is dedicated to eliminating substandard housing locally and globally. They believe in advocating for fair housing policies, providing training and access to resources to help families improve the conditions of their shelters. They believe everyone deserves a simple, durable place to call home in a safe and decent community. Lowe's partnered with them to have a women's build in parking lots of their stores across the country. The goal was to build houses for 650 families, with an ultimate goal to have 1000 families in new houses before the holidays.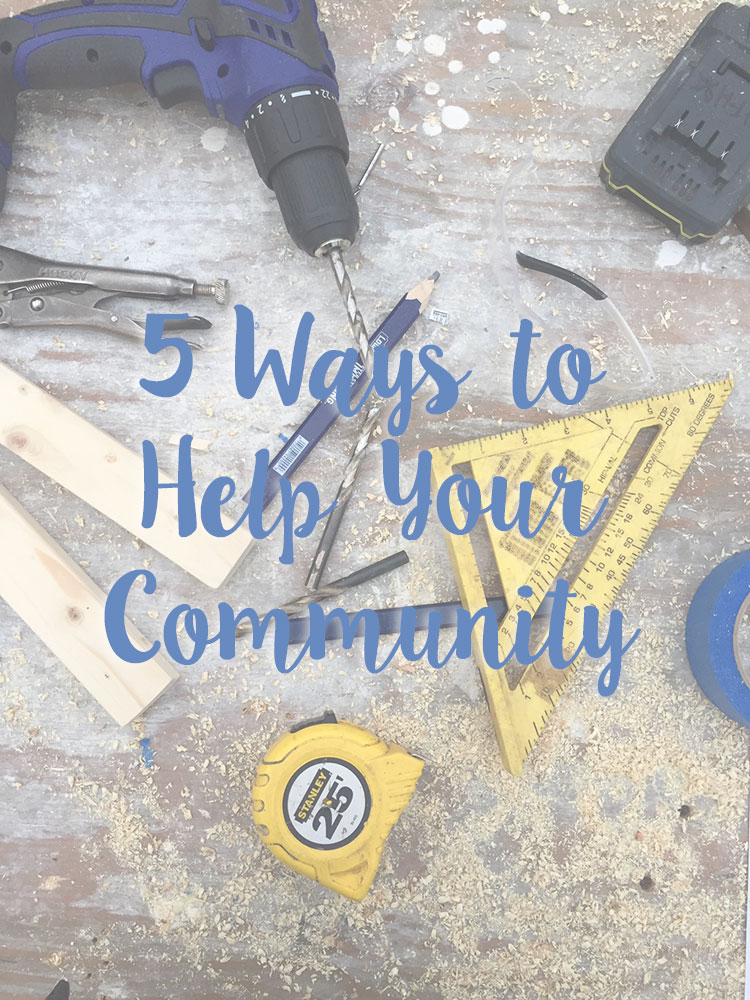 5 Places to Volunteer in Seattle
It inspired me to find out more about how I can be involved with this organization after the event and to look further into my community to find new ways to get involved. I thought I'd share a few of my top picks for the greater Seattle area today, but of course, these can be applied to any local non-profit you have in your area too!

1. Habitat for Humanity
If the idea of volunteering for Habitat for Humanity scares you, don't let it. I had never used a drill before I showed up for last week's event, and I still don't know the first thing about building anything let alone a house. The community surrounding the event is what it's all about, and the people who are volunteering right alongside you will make you feel more than welcome. Lowe's employees stopped to help me figure out the best way to use my drill, and Habitat for Humanity volunteers are more than happy to help you master the craft.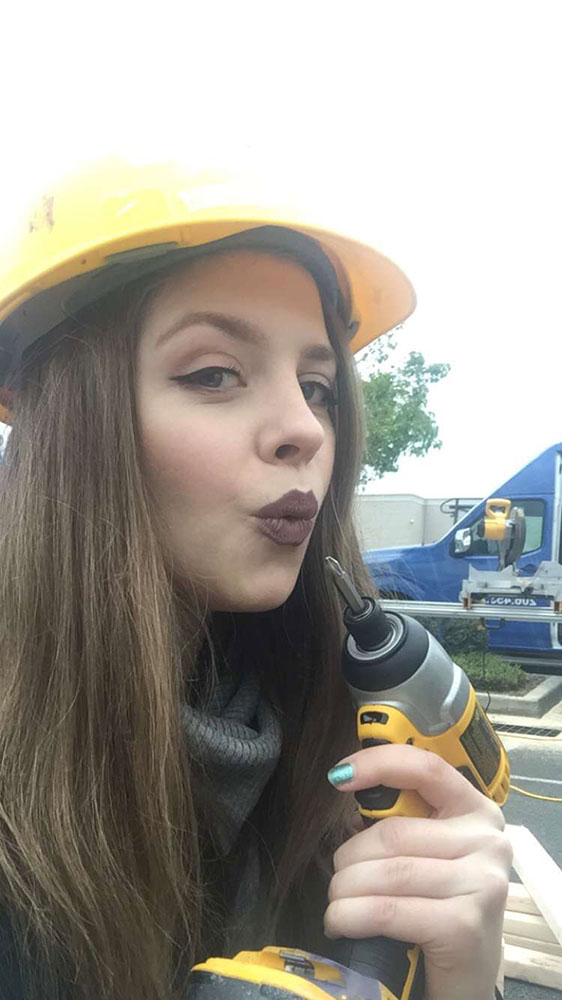 I met a woman named Nikki, who had been volunteering off and on for 16 years for Habitat for Humanity. She said she began volunteering when her son went off to college, and she knew she needed to do something more for her community. She encouraged us (Mandi of Living For Pretty was also there!) to come back for the women's build happening this week and to look into the program further. While I'm not sure I'd be the biggest asset on a house build, there are many other ways to donate your time and help Habitat for Humanity with its mission, such as being an Events Volunteer, offering marketing or administrative help, or being a family support advocate.
2. Habitat for Humanity ReStore
Speaking of other ways of donating your time, did you know about Habitat for Humanity's ReStore? Not only is it a cool place to shop for unique items for your home, but it's also a great place to volunteer. If you have retail experience, you can put it to good use by volunteering as a cashier, by creating decorative displays, or helping customers on the sales floor.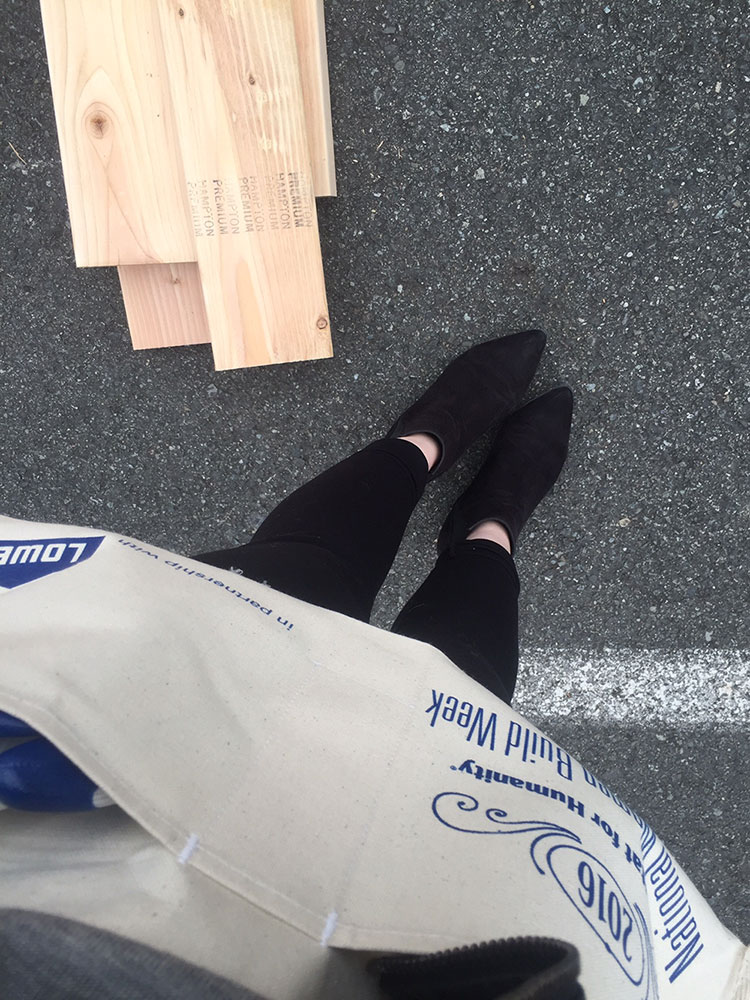 3. Seattle Goodwill
I don't think it's a big secret that I'm a huge fan of Seattle Goodwill. They've been an amazing partner and advocate for my blog's success over the years, and I recently participated in their #Give1Pound campaign for Earth Day.
To get involved with your local Goodwill, the simplest way is to donate your items. Items that can't be used (like old rags, ratty t-shirts, and textiles that have seen better days) will be recycled and turned into carpet padding and industrial towels. Items that are in good condition are sold in their retail locations which go back into their job training and education programs. Many of the employees in these stores received job education and training from Goodwill.
Want to do more? Consider volunteering for special events, like their annual Glitter Gala in the fall, as a job training tutor, or as a computer lab assistant. The most up to date volunteer opportunities are listed on their volunteer website here.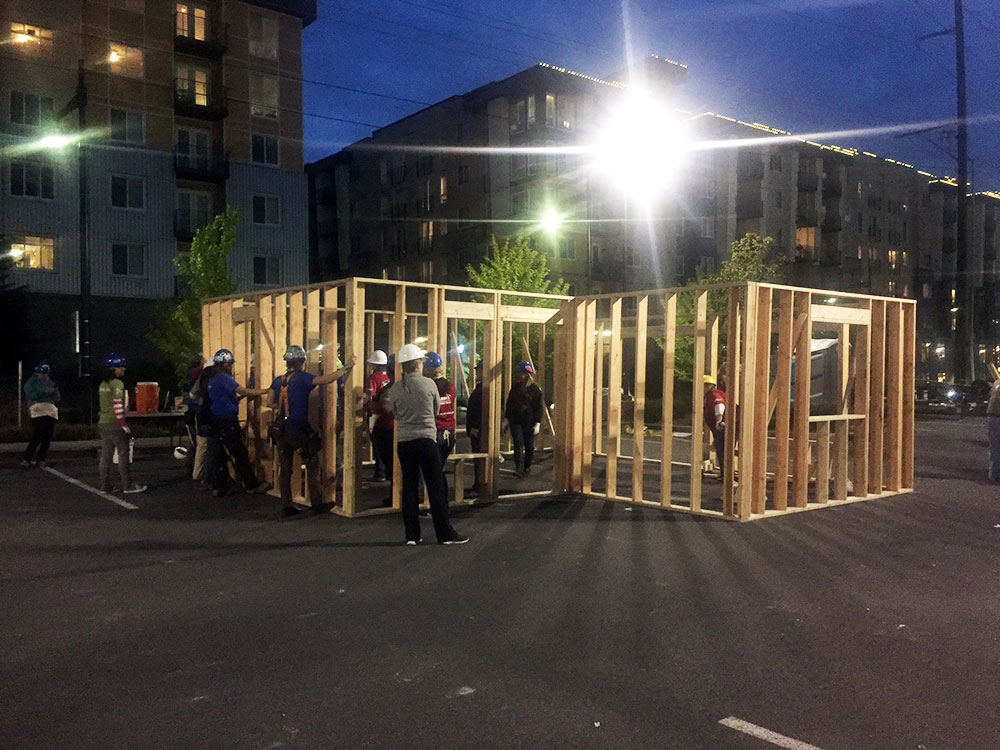 4. Mary's Place
Mary's Place is a non-profit that empowers women and families to reclaim their lives by offering community, acceptance, hope, and dignity. Mary's Place provides a variety of services such as a family center, guestrooms, night shelters, hot meals, AA/NA meetings, clothing and toiletry distribution, and more.
Think all you can do to help is provide money? Definitely not! While organizations like Mary's Place will put funds to good use, they also need your time and donation of goods. You can mentor women and families, you can donate your time to one of their night shelters, you can organize and prepare a hot meal, or you can purchase items from their Amazon Wishlist. Another fun way to get involved is by hosting a lingerie or toiletry party with friends. Hosting an event or party at your place? Ask your friends and family members to bring a few toiletry items or a piece of lingerie (bra, panties, sleepwear) for a woman in need. Collect all the items and drop it by the Emergency Family Shelter during business hours Monday-Friday.
5. PAWS
Can't forget the animals! One of my favorite animal shelters in the Pacific Northwest is PAWS located in Lynnwood. I volunteered here for about a year, and it's where I fell in love with far too many dogs. I had serious puppy fever (this was before Rigby), and it was so hard to leave without a special animal every single time I volunteered.
My parents have since adopted two cats from PAWS Cat City in Seattle, and by adopting from organizations like PAWS, you can help in a big way. Another way to help, of course, is by donating your time to Cat City, by walking and feeding the dogs, or by aiding in the rehabilitation of wild animals in their refuge. If you've ever found a hurt or injured wild animal, you'll know PAWS is probably one of the best places to take it in the area.
Now I'd love to hear about your favorite places to volunteer your time or donate to in your local community! What do you do to help out in your area? What are your favorite organizations to support? I'd love to hear your suggestions in the comments!