This shop has been compensated by Collective Bias, Inc. and its advertiser. All opinions are mine alone. #MyJergensGlow #CollectiveBias
I was young; I was dumb. All of my friends did it. To me, statistics were just numbers. It didn't mean anything bad could happen to me. And I've been very lucky that it hasn't, but to a lot of women my age or even younger, tanning has led them down the difficult path of malignant melanoma and skin cancer.
A few years after those high school tanning experiences, I noticed a mole changing. It had gotten larger, changed color, and the edges were quite jagged. It was larger than the size of a pencil eraser, and I freaked out. A biopsy revealed that it was benign, and I was relieved. Not long after that, I found a new mole that was very strange looking. That one was abnormal, but fortunately not the malignant kind. It was at that dermatologist's office that I learned the absolute worst time for sun exposure is in the developing years, and how bad of an idea tanning beds are.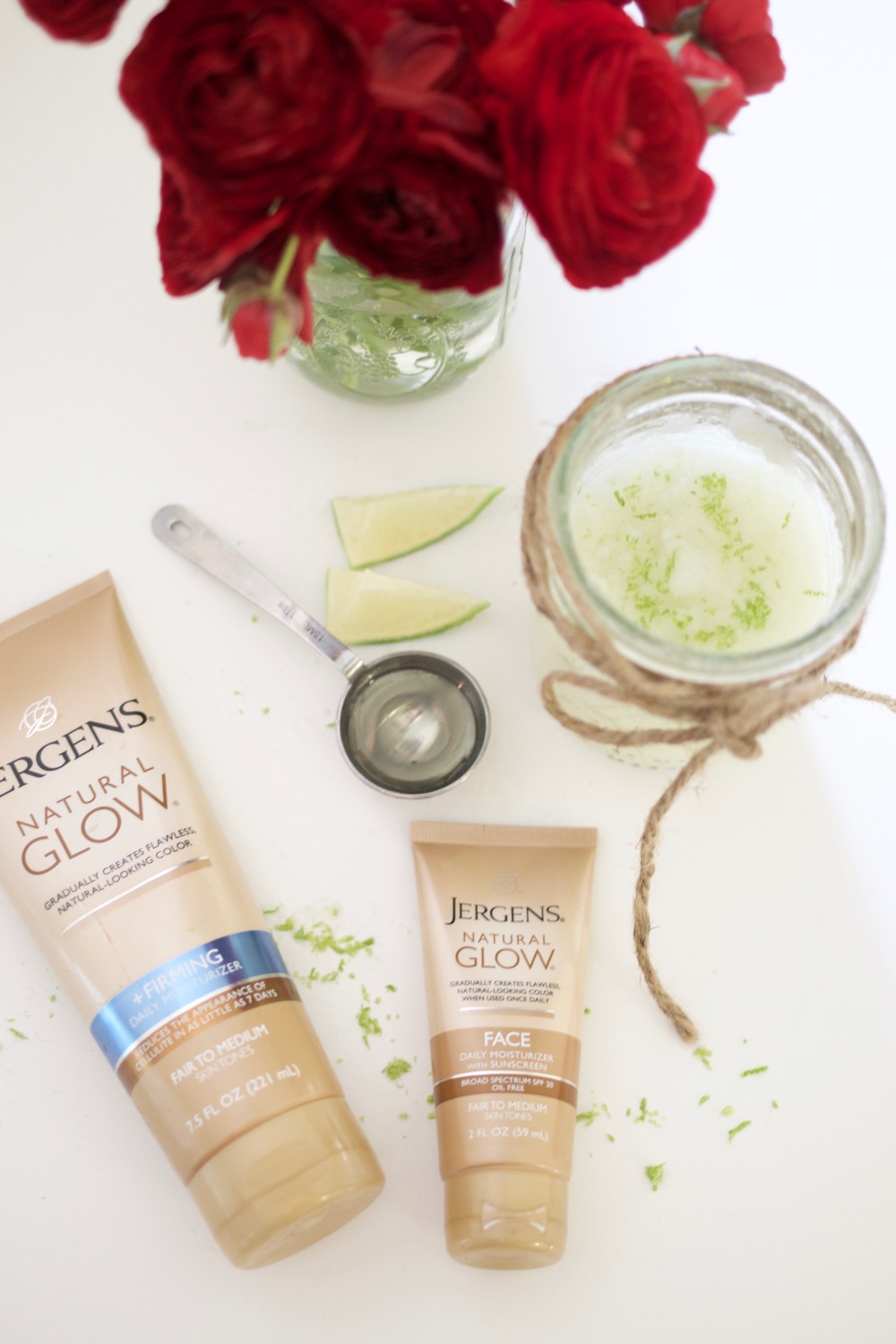 While I was in college, I opted to go for the faux glow instead. It wasn't long after that I discovered  JERGENS® Natural Glow®. I diligently applied it at night and got the same look that I did when I was laying in a tanning bed. Not only are fake tanning products much less expensive and time-consuming, but they're also much safer. Not only can sun exposure lead to cancer, but it also can cause premature aging and wrinkling, which let's be real, no one wants.
It's super easy for you to get a natural, perfect looking tan every time. With a girl's trip to Vegas on my radar in just a few weeks, the time to prep is now! While I love my pale skin, when I know I'm going to be in a bikini, having just a hint of natural color helps me feel even more confident in my skin! Of course, I rushed off to my local Walmart to find the goods to get me looking vacation ready.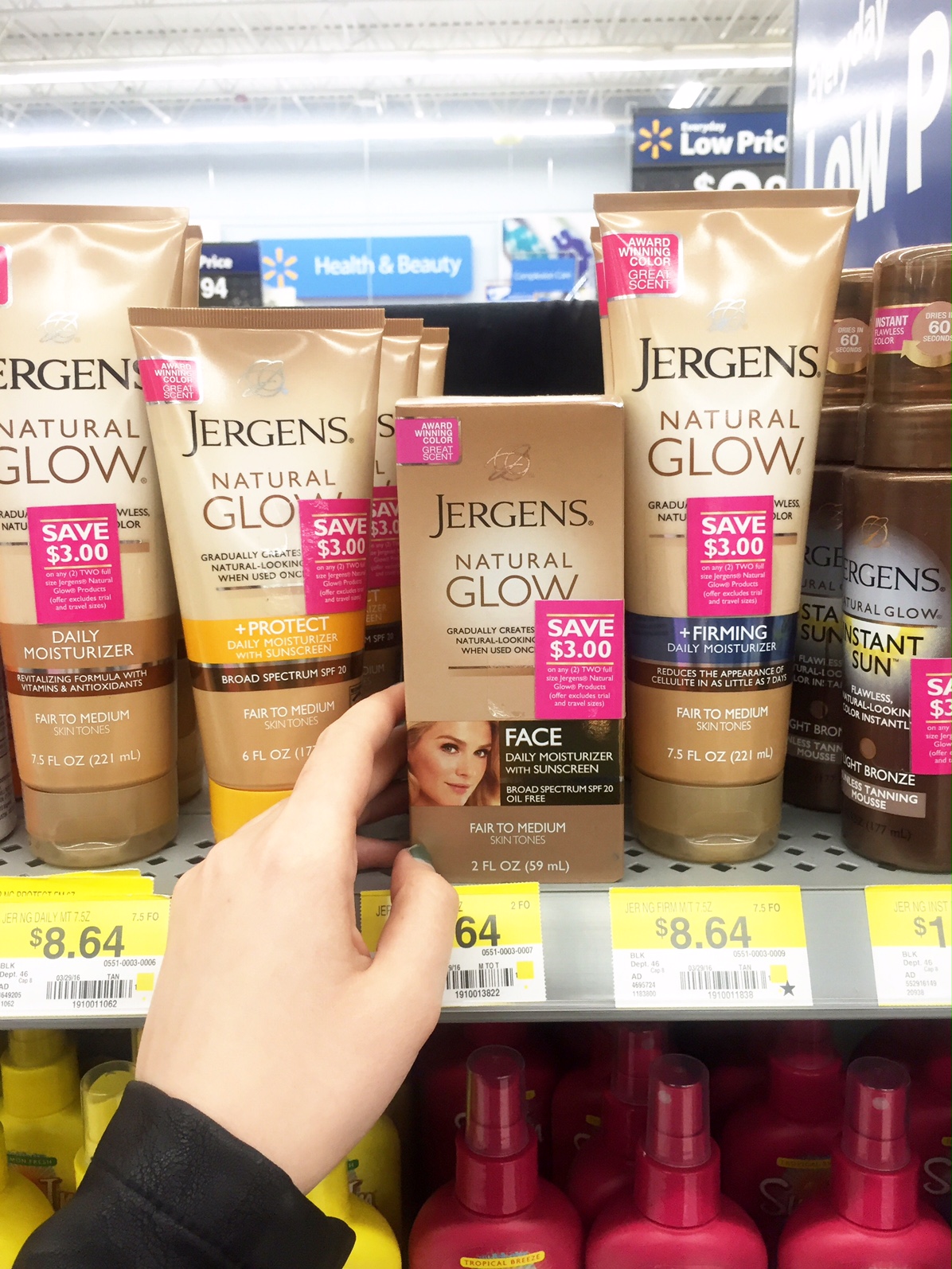 Self Tanning Routine
So how do I get a flawless looking glow every time? With the most simple self-tanning routine and a recipe that I'm sharing with you today!
Pick the right color
It's no secret I have very fair skin, so when I am purchasing self-tanning products, I always look for the lightest shade. I love that JERGENS® Natural Glow® +FIRMING Daily Moisturizer and JERGENS® Natural Glow® FACE Daily Moisturizer with Sunscreen Broad Spectrum SPF 20 both come in fair shades for the pale princesses of the world!
P.S. While the daily face moisturizer does contain SPF 20, it's not meant to be used as your only sun protection while laying out in direct sunlight. Make sure you're using something additional too for full protection on your entire body, including your face!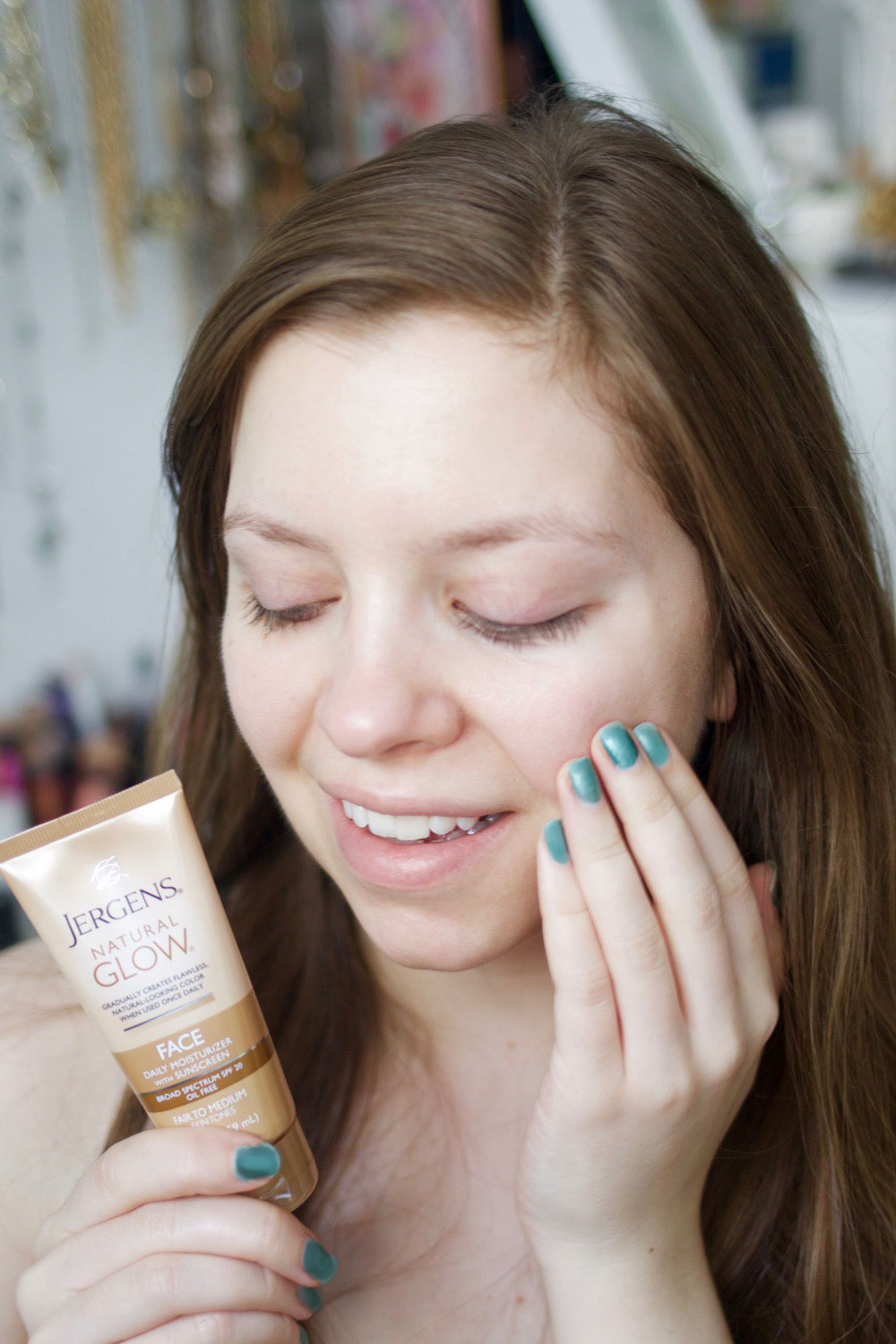 Rinse it off
The perfect base for your faux glow is by having clean, dry skin. A quick hop into the shower to remove any body lotion or another product from your skin is a must.
Exfoliate, especially those dry patches!
While you're in the shower, don't forget to exfoliate. Exfoliating is the key to perfect summer skin! There are tons of recipes out there to keep your skin in tip-top shape, and I have another simple recipe to share with you! This DIY coconut lime salt scrub will get you feeling the summer vibes without forking over the big bucks at the salon. Plus, it's made from ingredients most of you probably already have in your fridge and cabinets!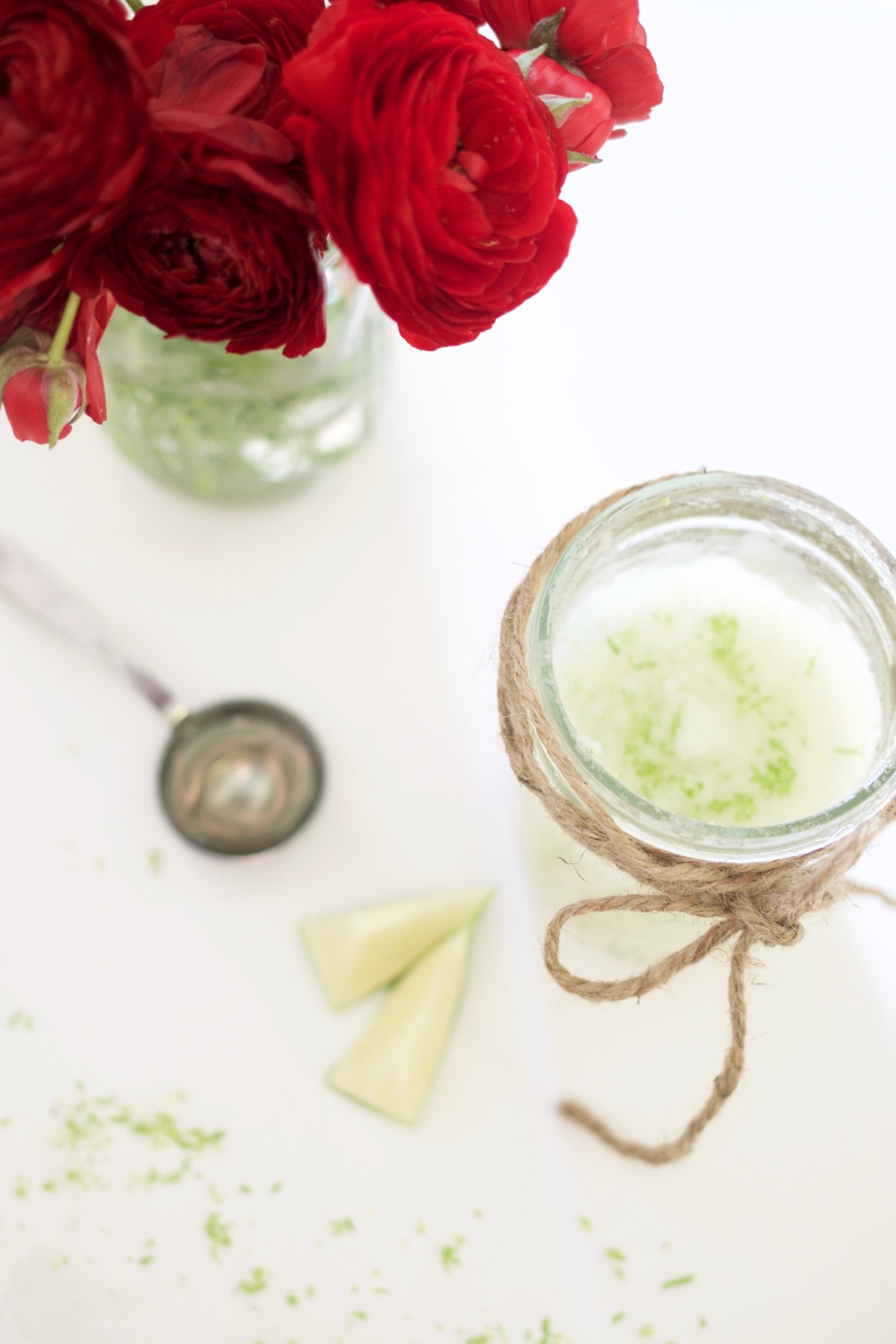 DIY Coconut Lime Salt Scrub Recipe
1 Mason Jar or another storage container
1 cup Fine Sea Salt
1/3 c Light Olive Oil
4 tbsp Coconut Oil
1 Lime
Zest your lime, then cut into wedges. Add 1 c of Fine Sea Salt to your storage container. Add in 1/3 c light olive oil and 4 tbsp of coconut oil. Mix until it forms a thick paste. Squeeze the juice of two lime wedges and add the zest from your lime. Mix until it forms a paste. If the consistency is too thick for your liking, add more lime juice. If the consistency is too runny, add more sea salt. Scrub lasts for about one week outside of the fridge, and it will last longer. Enjoy!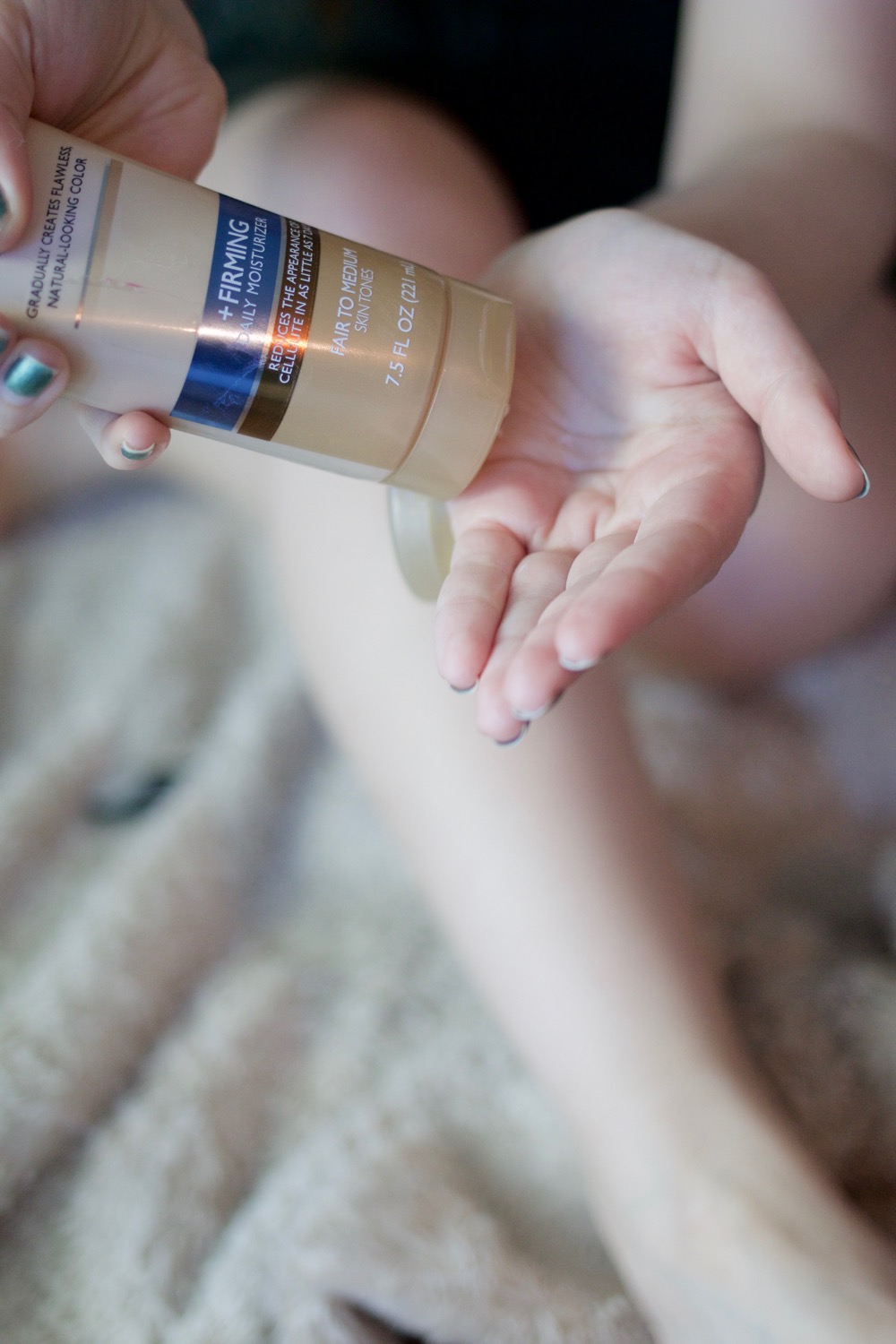 Moisturize those often missed areas
Have extra dry spots? Add a little moisturizer there before applying the tanning product to prevent too much color absorbing into that spot. Be sure to go light on the application of your natural glow lotion in those areas too!
Dress in loose clothes
While I've never had any issues with color transfer, I prefer to not take any chances! I love to wear maxi dresses or loose pants after applying the product. I find that it does dry relatively quickly so you can safely snuggle up in your white sheets shortly after applying.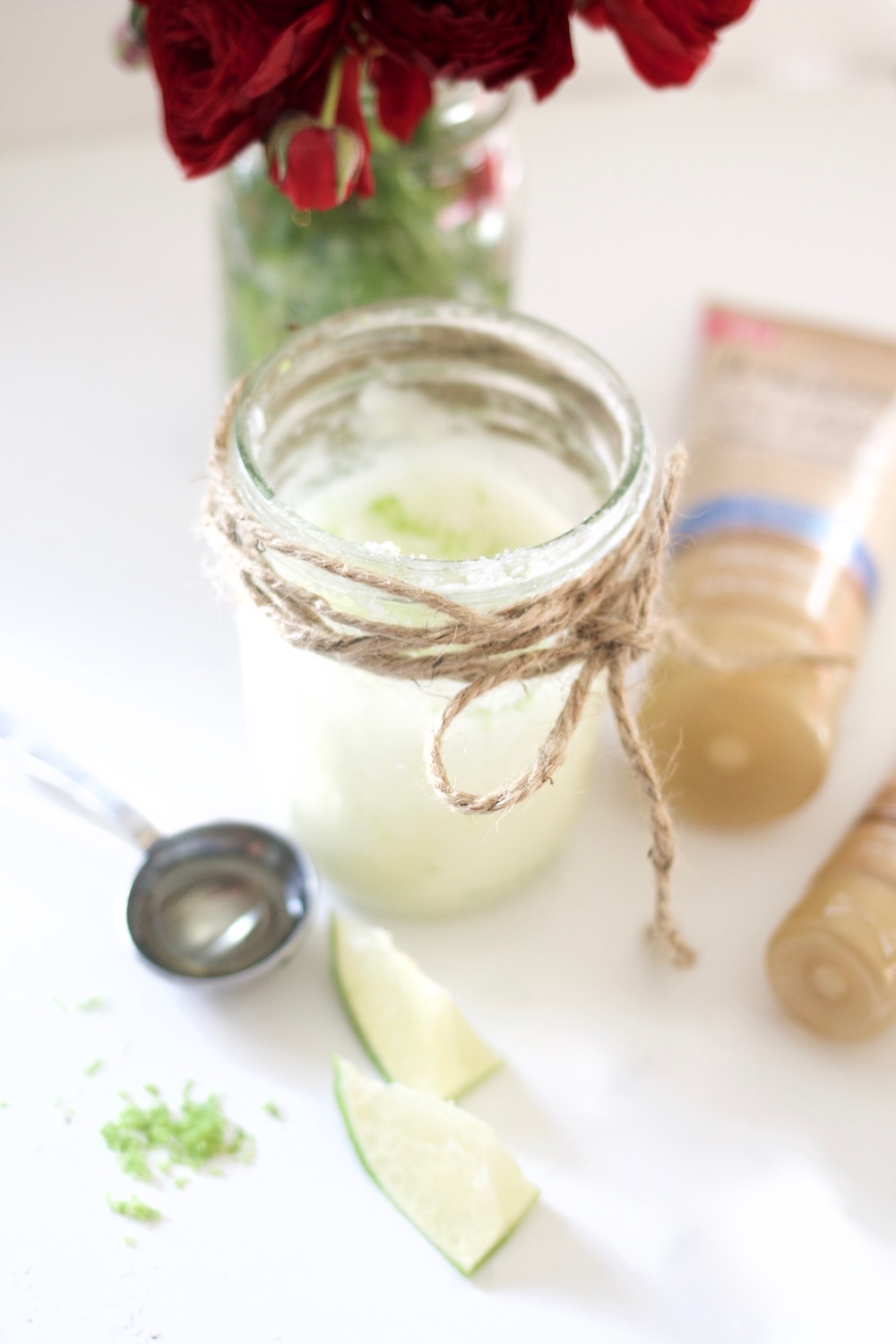 Be consistent
For the best results and optimal color, be sure to use the gradual glow moisturizer every day until you reach your desired results. Too much color? A quick scrub down with the above DIY salt scrub should tone down your results! After you've used the product for awhile, I find a once-a-week reapplication is all you need to maintain your color. If you're really going for a deep tan, be sure to check out the rest of the line!
Now I have a few scars to remind me how much of a mistake it was to ever consider using a tanning bed or laying out in the sun unprotected. I now diligently apply SPF every single time I'm out in the sun on both my face and body and I'm very careful to wear hats and sleeves when I'm going to be out in the sun all day without a way to reapply. When I'm craving tanned skin, I go for the JERGENS® Natural Glow® products instead to give me the hint of color I crave.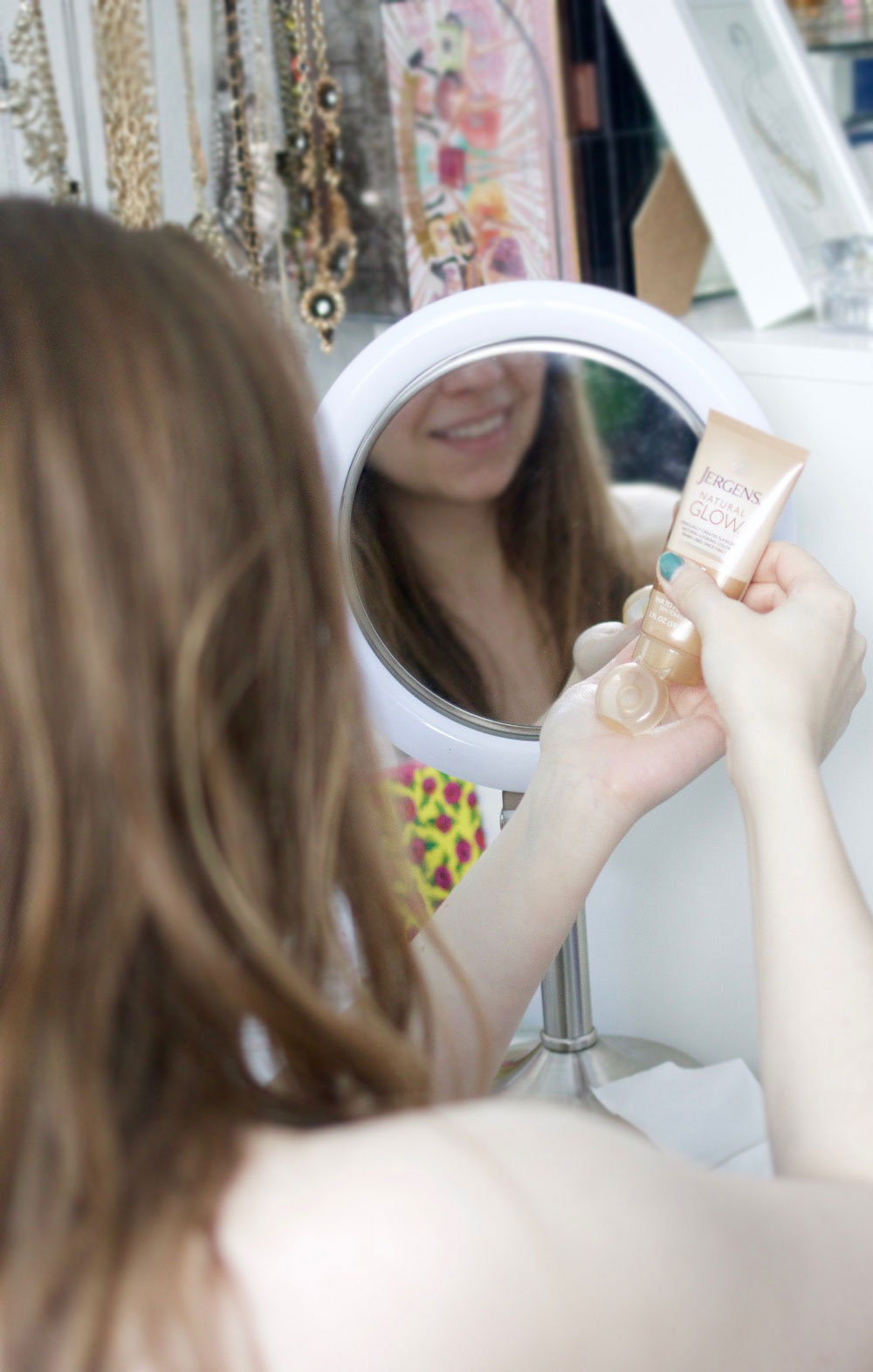 Don't make the same mistakes I did when I was younger. Fake tanning has come such a long way in looking just as good, if not better, than salon tanning. Not only will you be saving your time and money, but potentially also your life.
Do you get your faux glow on in preparation for a vacation? What steps do you take and which JERGENS® products do you use to get the perfect tan? I'd love to hear about it in the comments!