Nothing to disclose, I purchased all of the products myself + there are no affiliate links here! ;)
If you're into makeup, there's no doubt you've heard all about ColourPop. It's taking the internet by storm and for good reason. The products are reasonably priced, they're consistently expanding their collection, they collaborate with popular YouTubers and celebrities, and they keep up with the trends. (Matte liquid lipsticks, anyone? Dupes for Kylie Jenner's lip kits? Take your pick; they've got them!)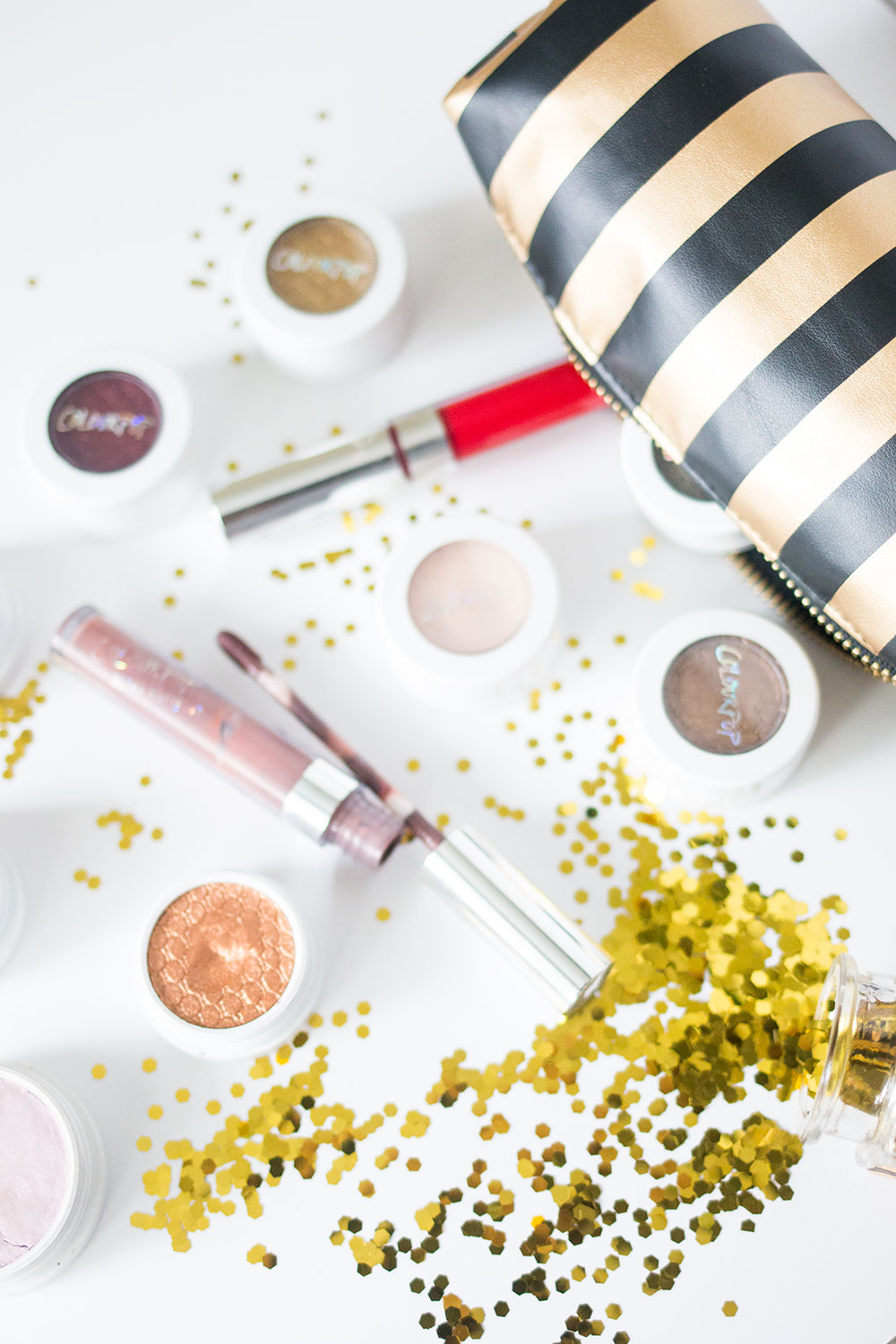 ColourPop Review
I've been hoarding my ColourPop goodies for far too long and figured it was about time to collect my thoughts and share what I think is worth buying and what's not from ColourPop. To be perfectly honest, I don't have many complaints. My first order with ColourPop was back in October around their birthday. They included a free eyeshadow in that order in celebration, which meant I did have to wait a little longer than normal for it to ship. I get the gist that they're a pretty small company (or were previously, perhaps they've ramped up recently) and got behind on fulfilling orders because of demand.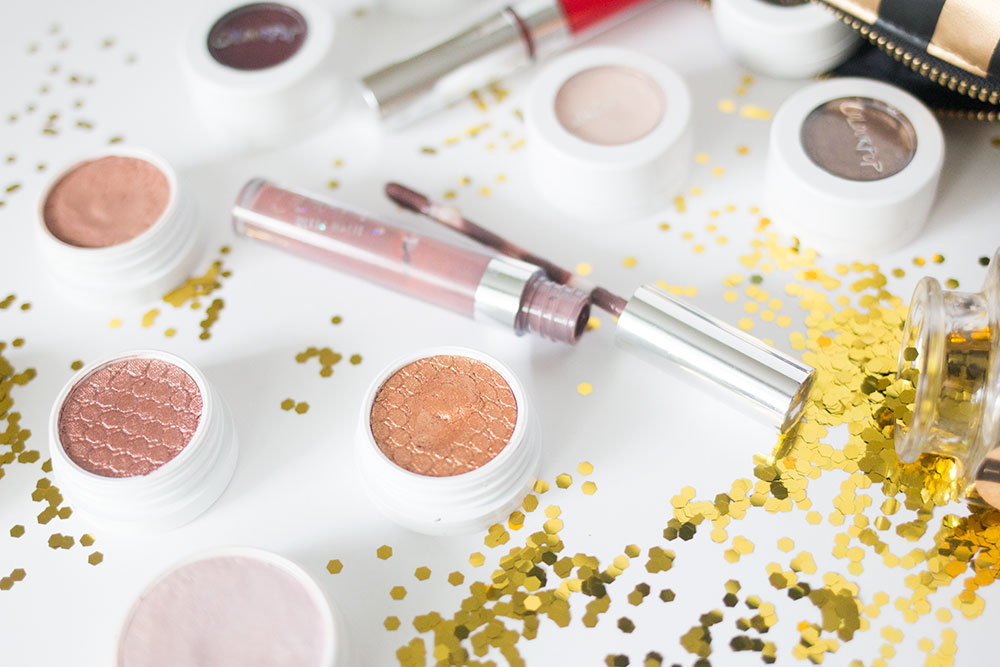 Regardless, the products I received were impressive. For that order, I selected the Bon Voyage Bronzer (which is very similar to Too Faced Milk Chocolate Soleil, the comparison here) and Hippo Highlighter, a very cool-toned lavender with shifts of pink and blue. I also picked up the original Where the Light is quad that KathleenLights created with them, and had so much fun playing with all the shadows.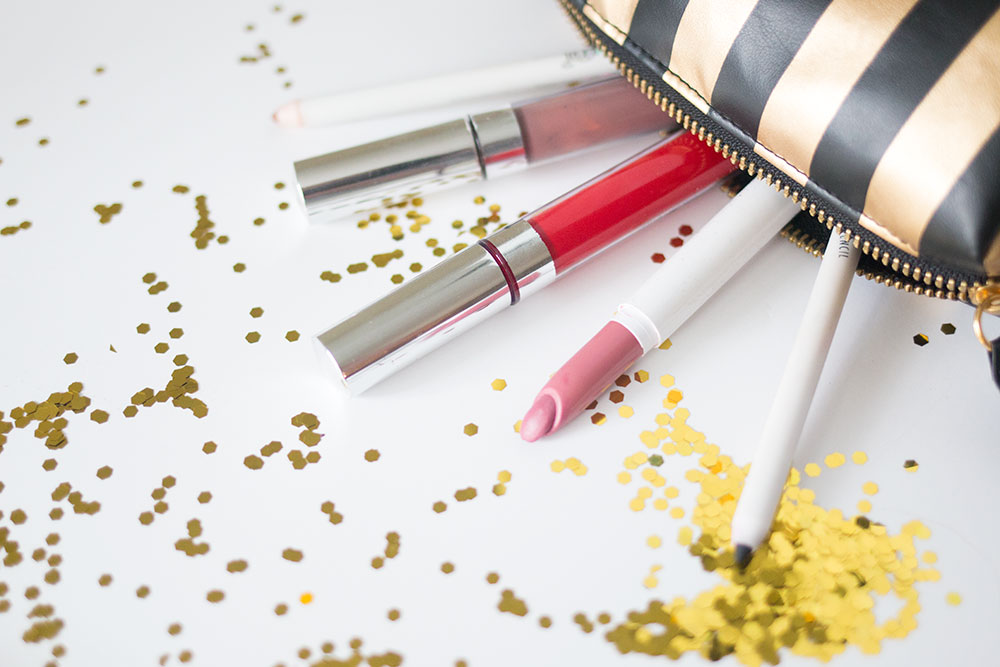 Since then I've placed a few more orders and discovered new favorites like the Ultra Matte Lips in Kapow, a dark mauve gray shade, and Creeper, a bright blue based red. I also have loved my Lippe Stix in Lumiere, a matte your lips but better mauve. KathleenLights released another collection with ColourPop a few months back called Where the Night Is, which I also had to have. I purchased the eyeshadow quad as well as the Lippie Pencil in Taurus, which is a warm-toned brown with yellow and red based pigments.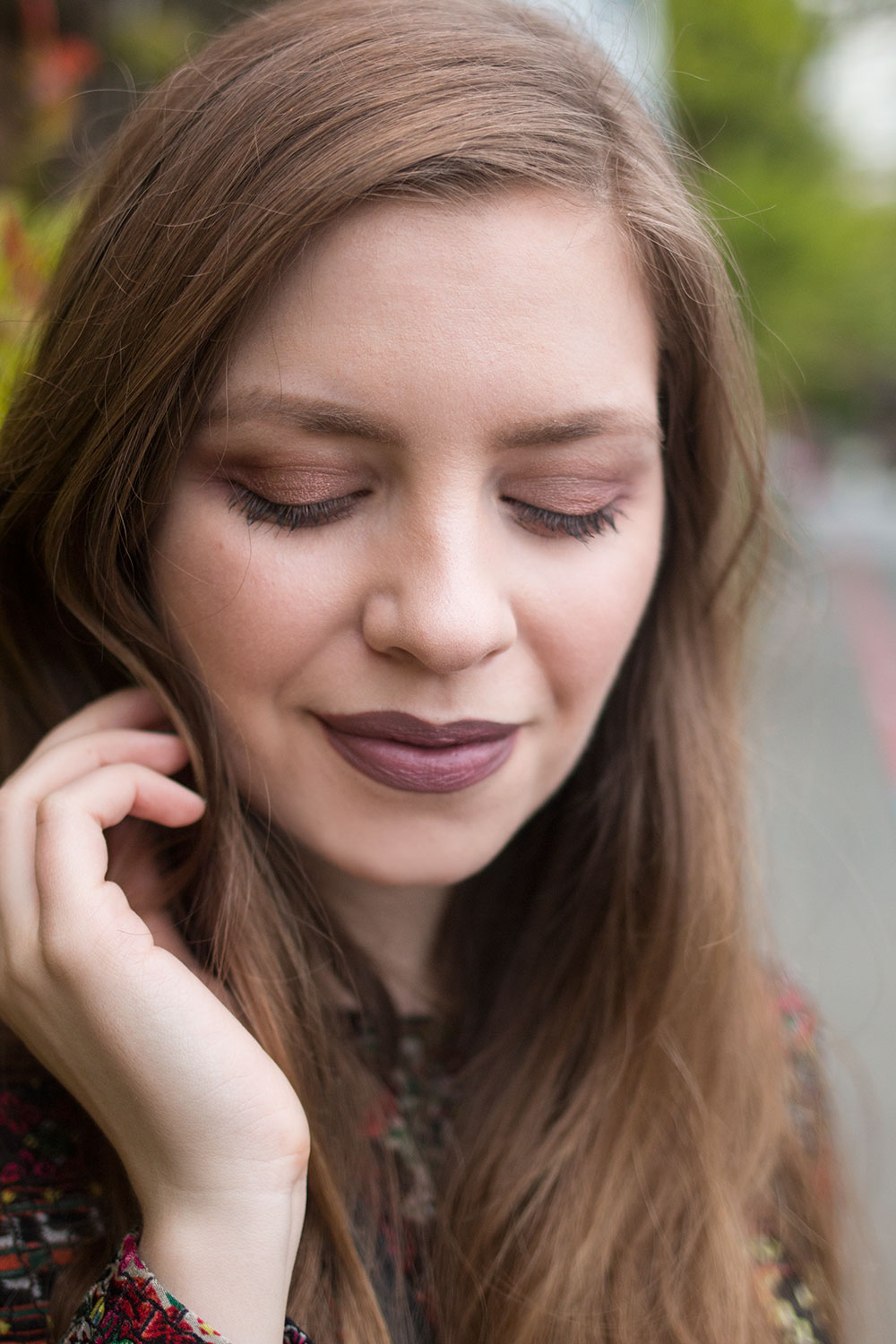 If I were to have any complaints about ColourPop it would be two things: the packaging, and the sensitivity of the formula. If you haven't touched a ColourPop product yet (eyeshadow, bronzer, blush, or highlighter, specifically), it's a very unique consistency. Not quite a cream, and not quite a powder, it's something in between the two which means proper sealing of the products is key. This brings me to my next point which is that these products take up a lot of space. As someone who has quite a bit of makeup, my space is at a premium. Each shadow comes in its own container, even in the quads. For me, this limits the amount of products I am willing to purchase because there's no chance of ever depotting these in fear of them drying up and becoming unusable.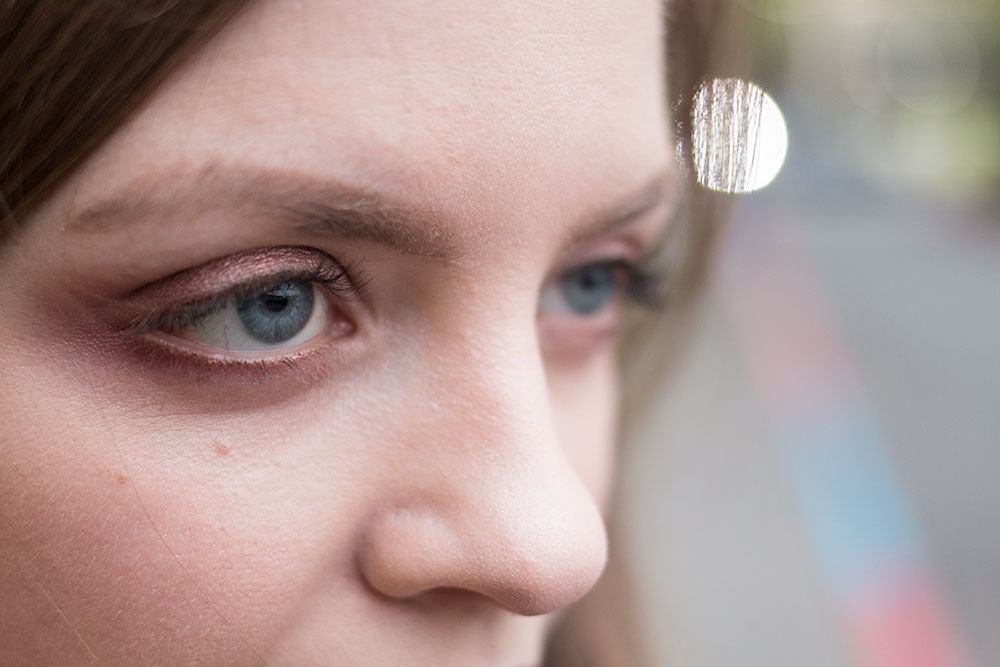 Wearing KathleenLights Eyeshadow Quad Where the Night Is in Weenie on the lid and Porter on the outer V and along the lower lashline. Hippo Highlighter is in the inner corner.
The lip products get all the gold stars from me. The packaging is simplistic but functions well. The Ultra Matte Lips formula is drying, but aren't most liquid lipsticks?! I find the wear time to be adequate and for the $6 price tag, probably one of the best regarding overall value.  The Lippie Stix smell wonderful (vanilla cupcakes with a hint of wax) and despite the matte formula of the particular one that I own, still feels comfortable for extended wear. The Lippie Pencils are the creamiest of formulas but also stay put. I find that they compete with higher end brands despite the $5 price tag, and what's even better is they have nearly every shade under the sun. I even purchased a black pencil, Bull Chic, around Halloween for experimentation purposes.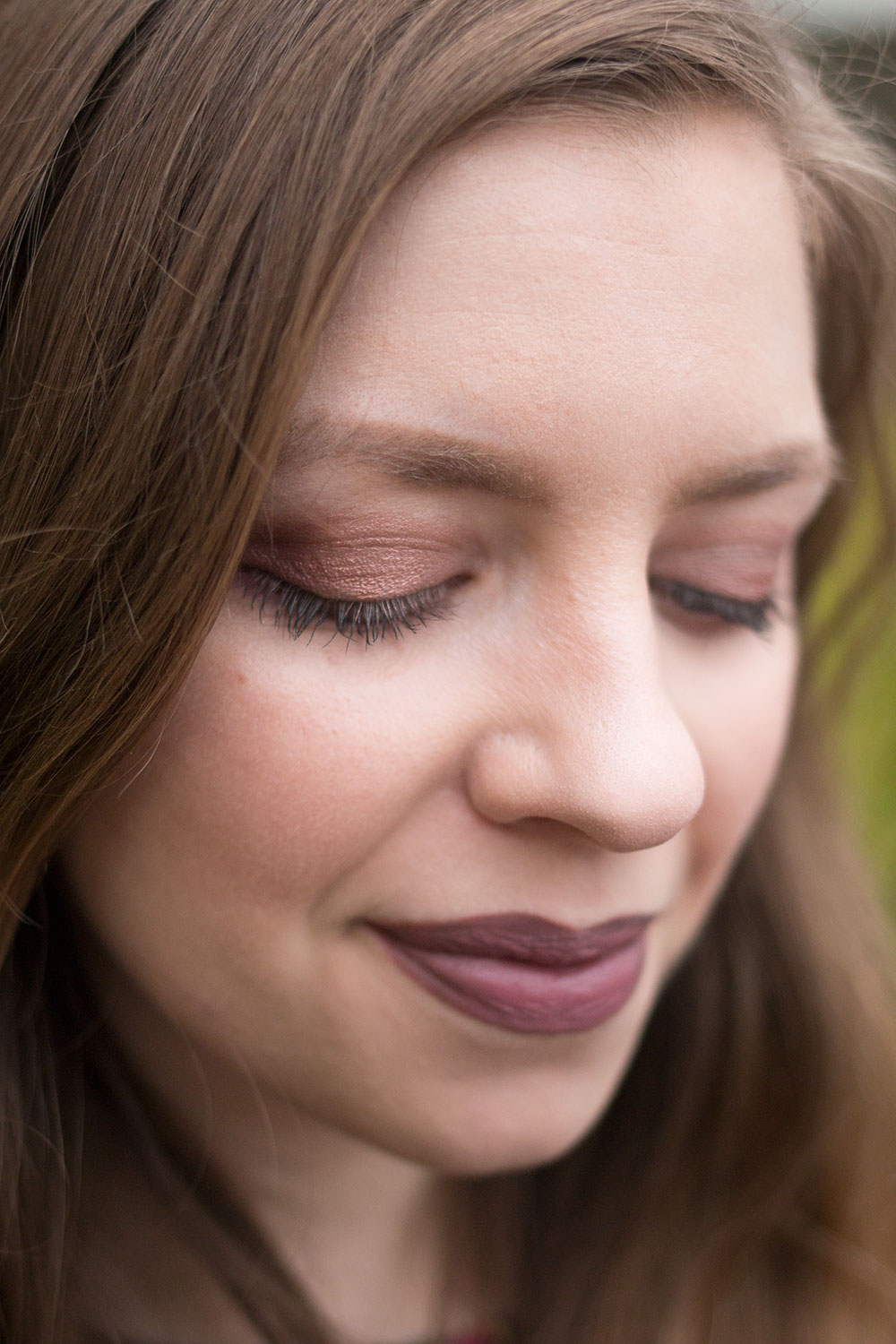 With the low price tag, the wide range of colors, fun collaborations, and the constant barrage of new products to try (eyebrow pomade, pencils, and contour sticks, anyone?), ColourPop gets all the heart eye emojis from me. I can forgive them for their packaging and finicky formula because the products really work and are fun to play with. Isn't that what makeup is all about?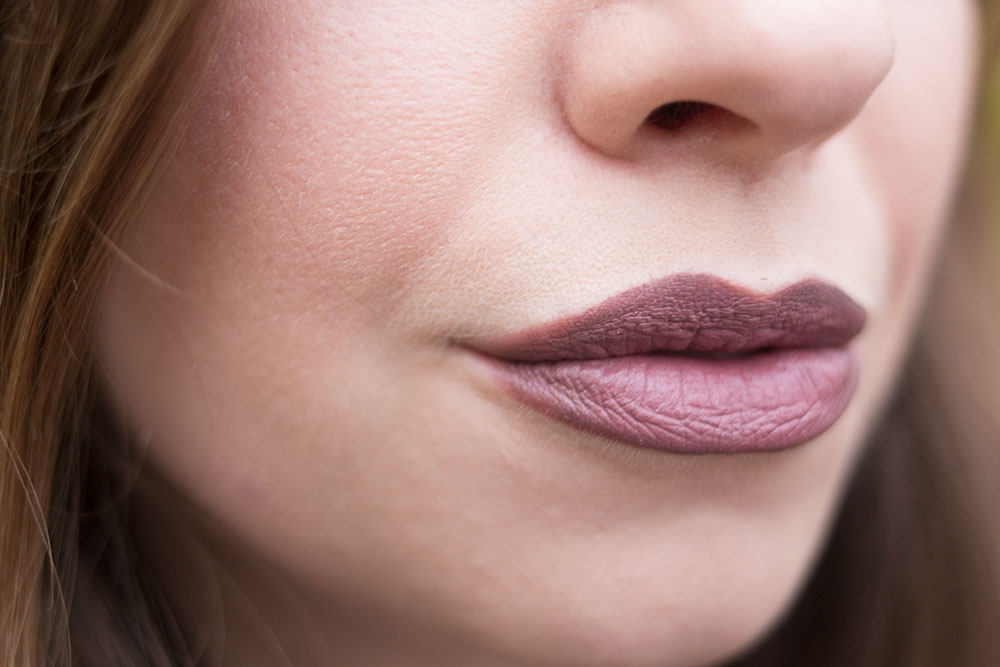 Ultra Matte Lips in Kapow with Lippie Stix in Lumiere in the center
If you want to try ColourPop for yourself, good news! I picked up a few of my favorite products for you. Enter to win an eyeshadow in Weenie, and Bae, an Ultra Matte Lips in Creeper, and a Lippie Stix in Lumiere, plus a few other goodies! Open to US addresses only, giveaway ends on 5/15. Good luck!
Have you tried anything from ColourPop? Which products are your favorite, and which ones didn't work out for you? I'd love to hear all about it below!