Affiliate Links / I Bought It
Happy 2016! I'm excited to see what this year brings, but I had a few posts in mind for this week reflecting on things from last year. One of which is my favorite thing: beauty products! I tested out so many new products this year and had so much fun doing so.
This also meant that in trying things out, occasionally I would buy something and think, "Hmmm, this sure is similar to something else I already own…" What can I say, I like what I like, and occasionally I may accidentally buy something super simple. Or intentionally, because sometimes I want to know if a drugstore product could be even better than its higher-end counterpart!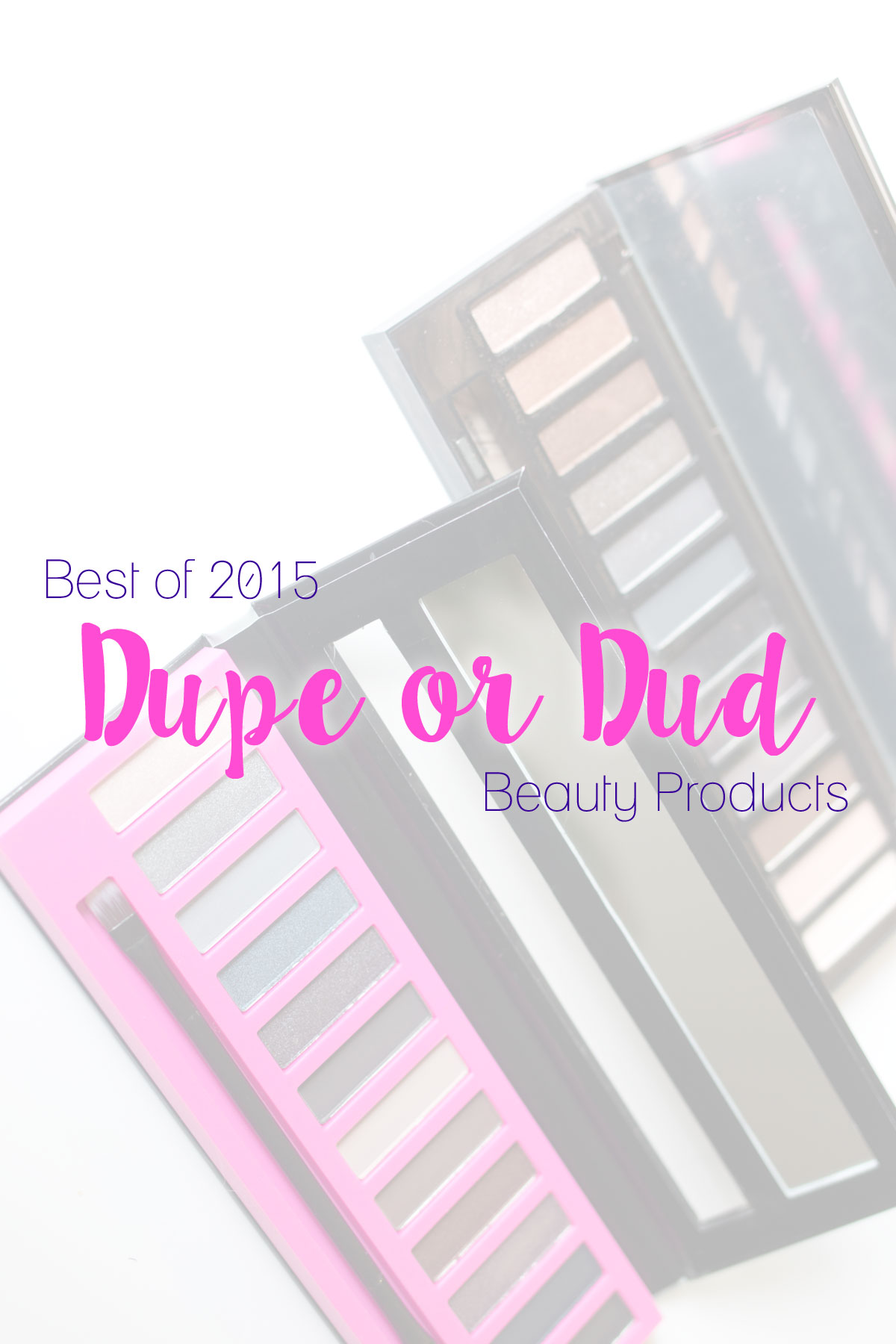 Beauty Dupes: Best & Worst of 2015
So, without further ado, the best and worst of 2015: Beauty Dupes edition!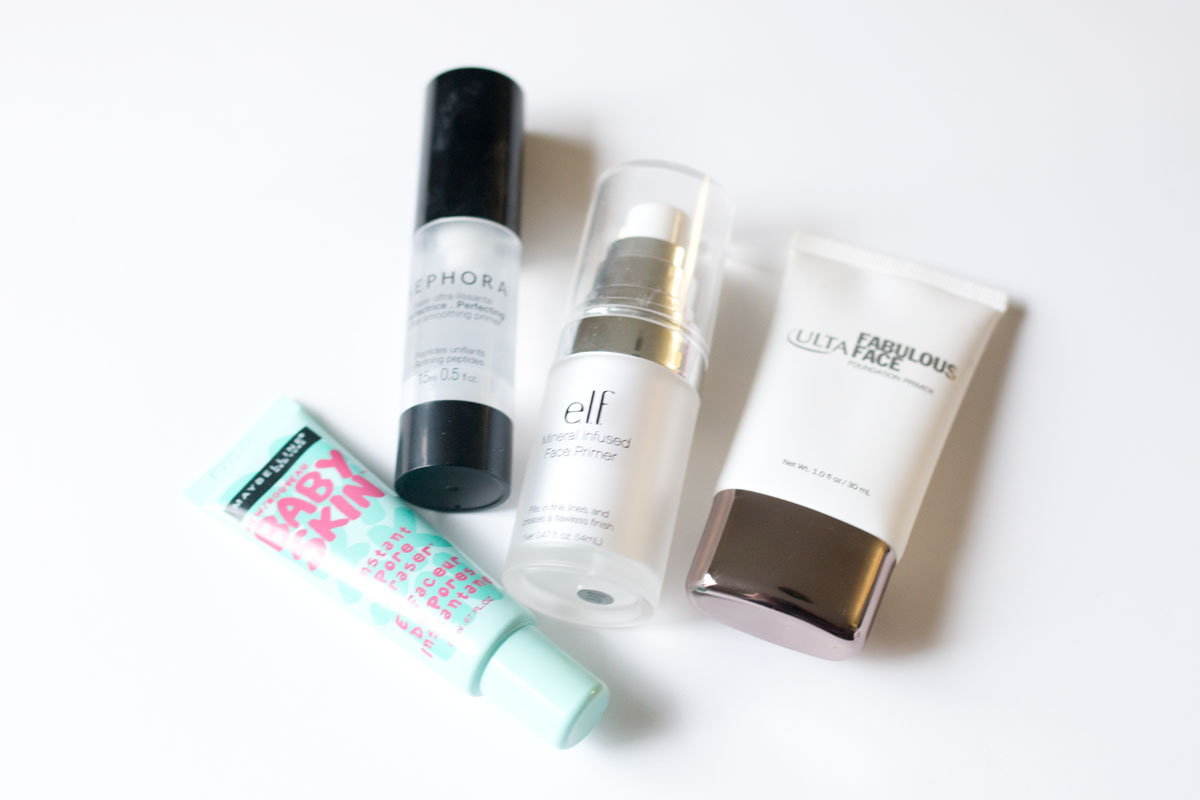 Smashbox Photo Finish Foundation Primer ($36) vs. ELF Mineral Infused Face Primer ($6), Maybelline Baby Skin ($7), Ulta Fabulous Face ($12.50), & Sephora Perfecting Ultra-Smoothing Primer ($15)
I've received SO many samples of Smashbox Photo Finish, yet never owned it… mostly because I think at $36 it's overpriced when there are so many similar dupes for it. If you like your primer to go on silky smooth with a silicone base, these dupes are for you. My personal favorite is ELF because I've never had it react with any moisturizing base or foundation that I've tried. The Sephora version is a close second, but at almost double the ELF price, I'll stick with the $6 primer.
Dupe or Dud: Dupe! ELF Mineral Infused Face Primer is my winner – it's the cheapest, performs the best, and is easy to find at Target, at ELF.com, or at your local drugstore!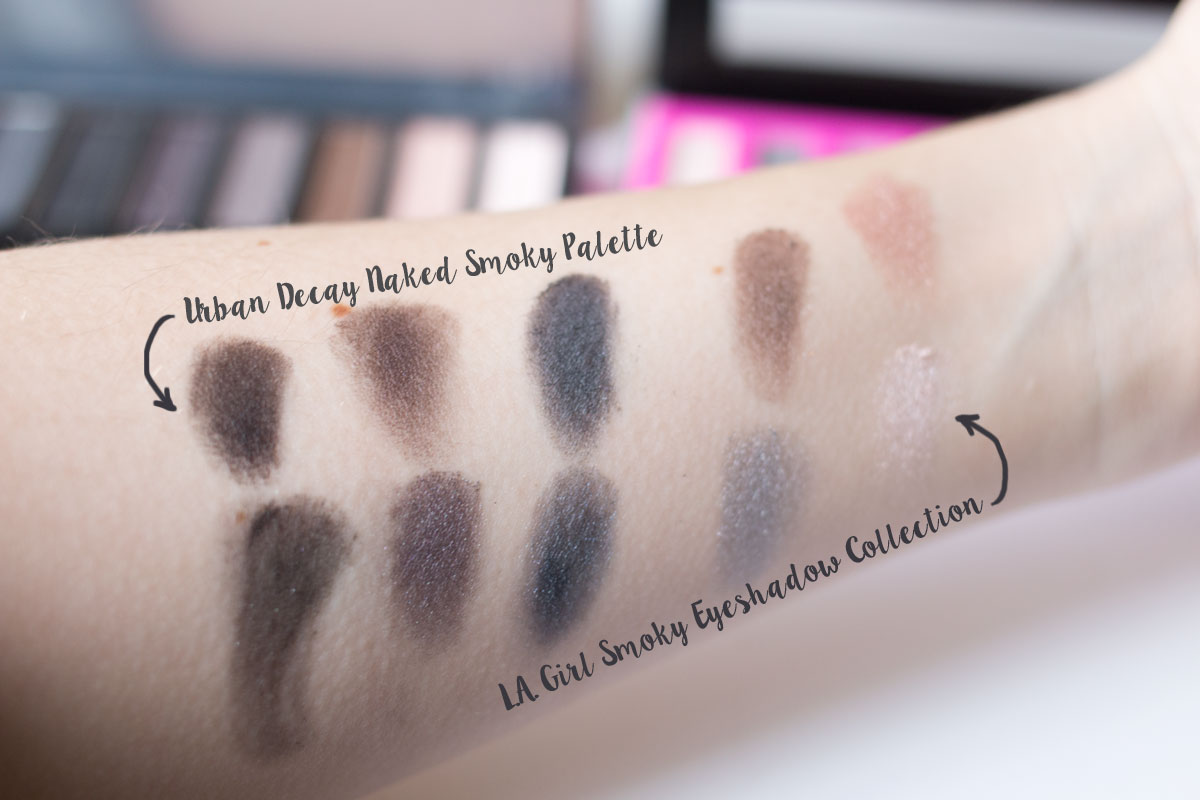 Urban Decay Naked Smoky Palette ($54) vs. L.A. Girl Smoky Eyeshadow Collection ($7.50)
I was shopping at Fred Meyer a few months ago when I ran across the brand L.A. Girl, which previously I'd only seen online. Not only do they have dupes for a certain makeup brand's melted lipsticks, but several palettes that looked eerily like the Urban Decay Naked ones. Naked Smoky had just been released, so, of course, I had to try out their Smoky Eyeshadow Collection. While the colors are quite different, if you're looking for a budget friendly palette that is similar-ish to the Naked Smoky, this is a good option.
Dupe or Dud: Neither! A good option for the budget conscious, the LA Girl Smoky Eyeshadow Collection is available at Amazon, in drugstores, or your local Fred Meyer's. In my opinion, splurging on the Urban Decay Naked Smoky is worth it if you love cool tones, and is available at Ulta and Sephora. (And you can always wait for the semi-annual 20% off coupons from either store!)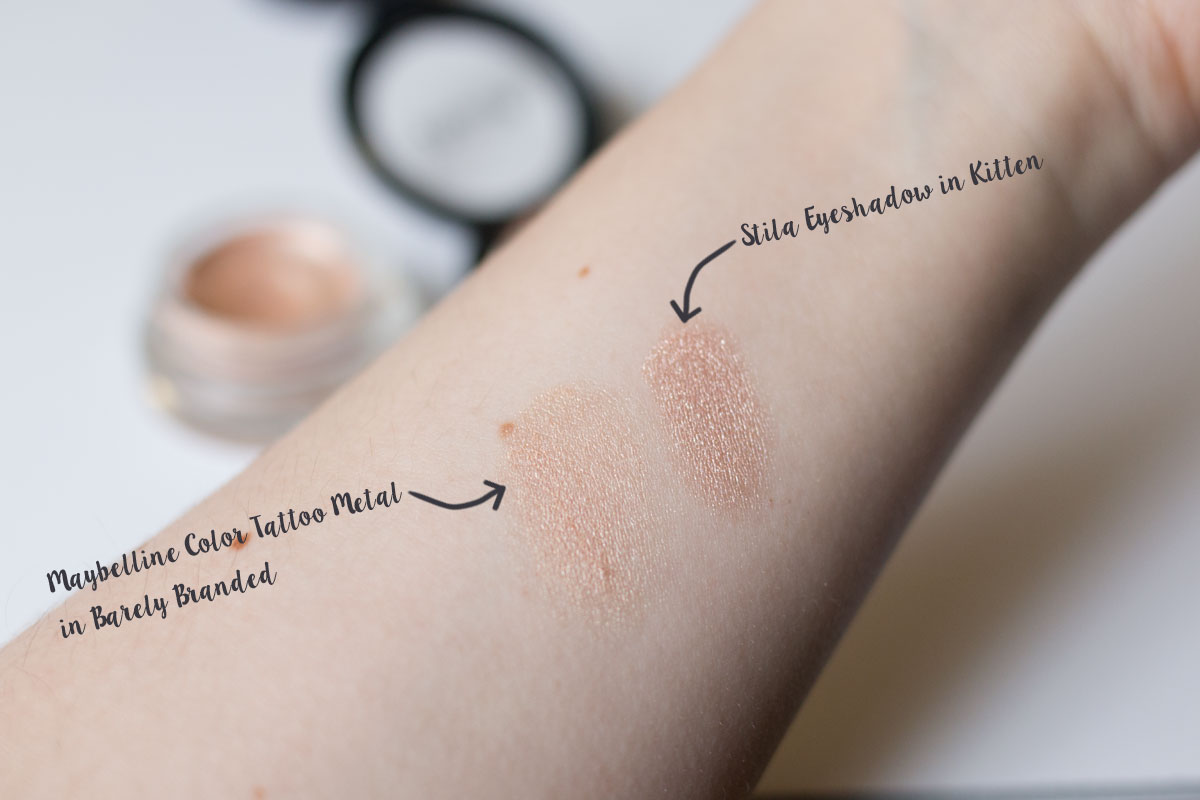 Stila Kitten Eyeshadow ($18) vs. Maybelline Color Tattoo Metal in 70 Barely Branded ($7)
Stila Kitten is a cult favorite for a reason: it's absolutely stunning. The soft shadow presses on beautifully to the lid for a pop of shimmer, and I loved wearing this alone around the holidays and in the inner corner. It is something I recommend everyone owning. With that said, I know $18 for a single shadow is a bit nuts (to be fair, I got mine for $5 from Birchbox during some special coupon offer) which is why I recommend checking out the Maybelline Color Tattoo Metal in Barely Branded. You'll get the same shimmery look for a lot less. I find Kitten to be a bit more pink toned with more shimmer while Barely Branded is a bit more yellow toned and not quite as shimmery. Additionally, Color Tattoo is a cream and in a pot, so the formula goes on quite differently.
Dupe or Dud: Neither! While similar, the color is not quite the same, but you can get the look for less with Maybelline's Color Tattoo Metal in Barely Branded, available at Ulta, Target, and Drugstore.com.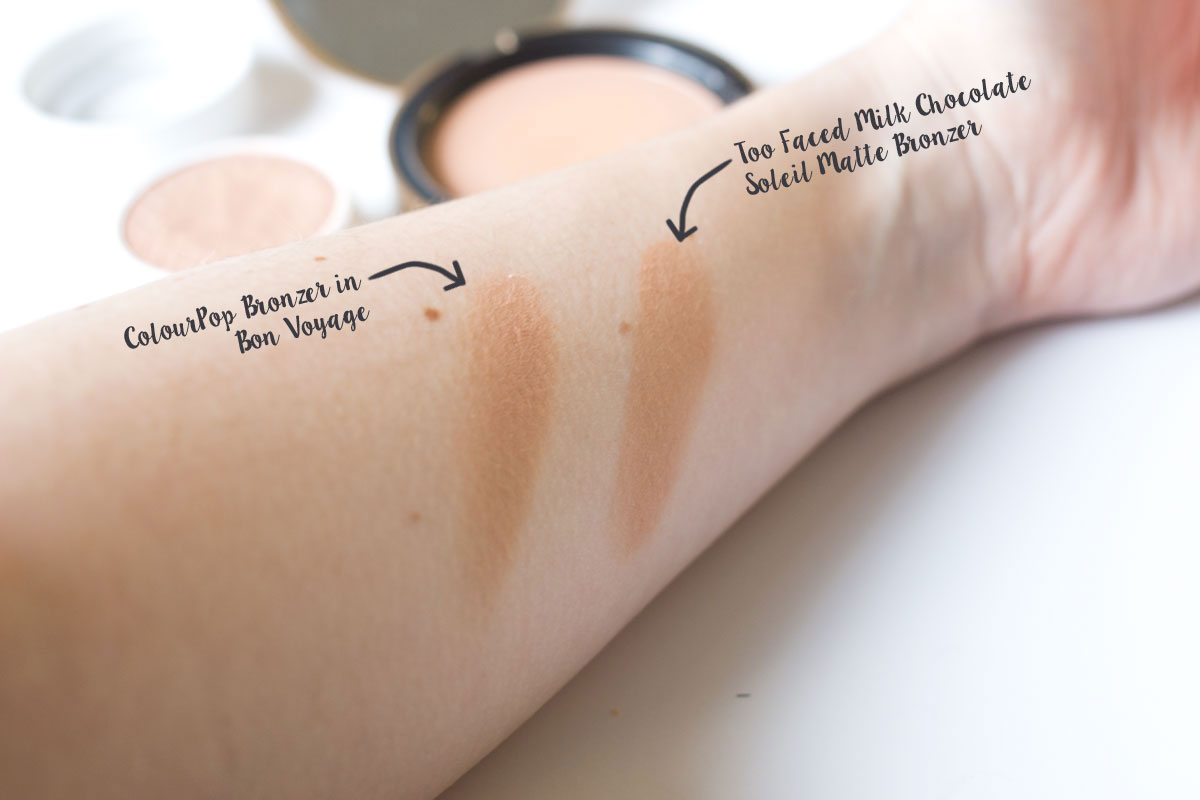 Too Faced Milk Chocolate Soleil Matte Bronzer ($30) vs. Colour Pop Bronzer in Bon Voyage ($8)
Too Faced's Chocolate line is amazing for those Chocolate lovers out there. But what if you don't love Chocolate, or just don't care enough to spend $30 on a bronzer? Well, that's where ColourPop comes in! Their semi-recently launched line of bronzers had one particular shade that caught my eye: Bon Voyage. For good reason, as it's almost the same color as my beloved Milk Chocolate! While the cream to powder formula of ColourPop is different, if you're looking to save and get a very similar shade, this is a great option.
Dupe or Dud: Dupe! While the formula is slightly different, the savings is pretty major at $22 less for ColourPop's Bon Voyage Bronzer, available on their website at ColourPop.com.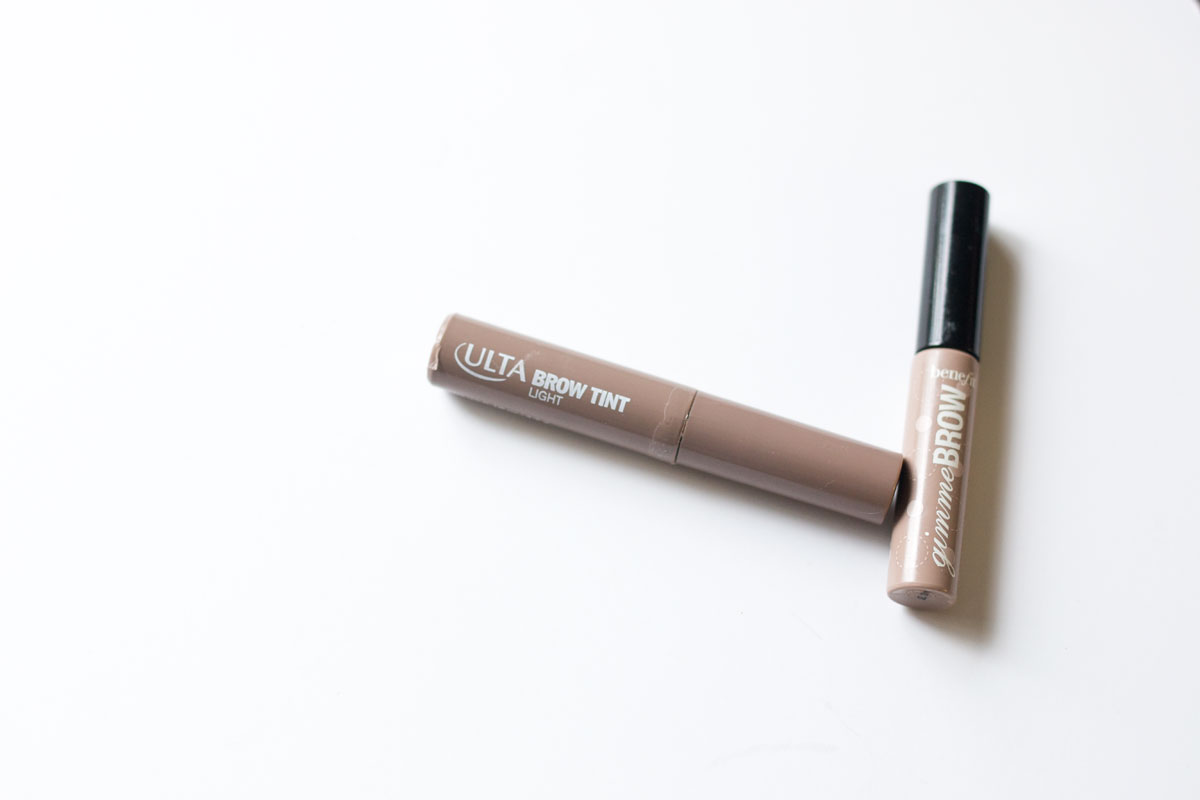 Benefit Gimme Brow in Light/Medium ($18) vs. Ulta Brow Tint in Light ($10)
I bought Benefit's Gimme Brow in Light/Medium over and over and over again, until one day I decided there must be another option! While I love the formula for the first month, after that I was noticing how dried out my tube was getting, despite there being a ton of product left (and a shelf life of 5 months remaining!) I found Ulta's Brow Tint in Light and haven't looked back. While the formula doesn't have the famous "fibers" that Gimme Brow boasts, it looks the same upon application and is just $10. (Not to mention Ulta runs promos on their brand all.the.time so I think I paid about $5 for my tube.) I've owned the same tube for 6+ months, and it's still doing just fine!
Dupe or Dud: Dupe! It may be missing the "fibers", but I'm more than happy to sacrifice it if it means I'm paying $13 less and not having to replace my tube every month. Get Ulta's Brow Tint in Light, Medium, or Dark at Ulta.com.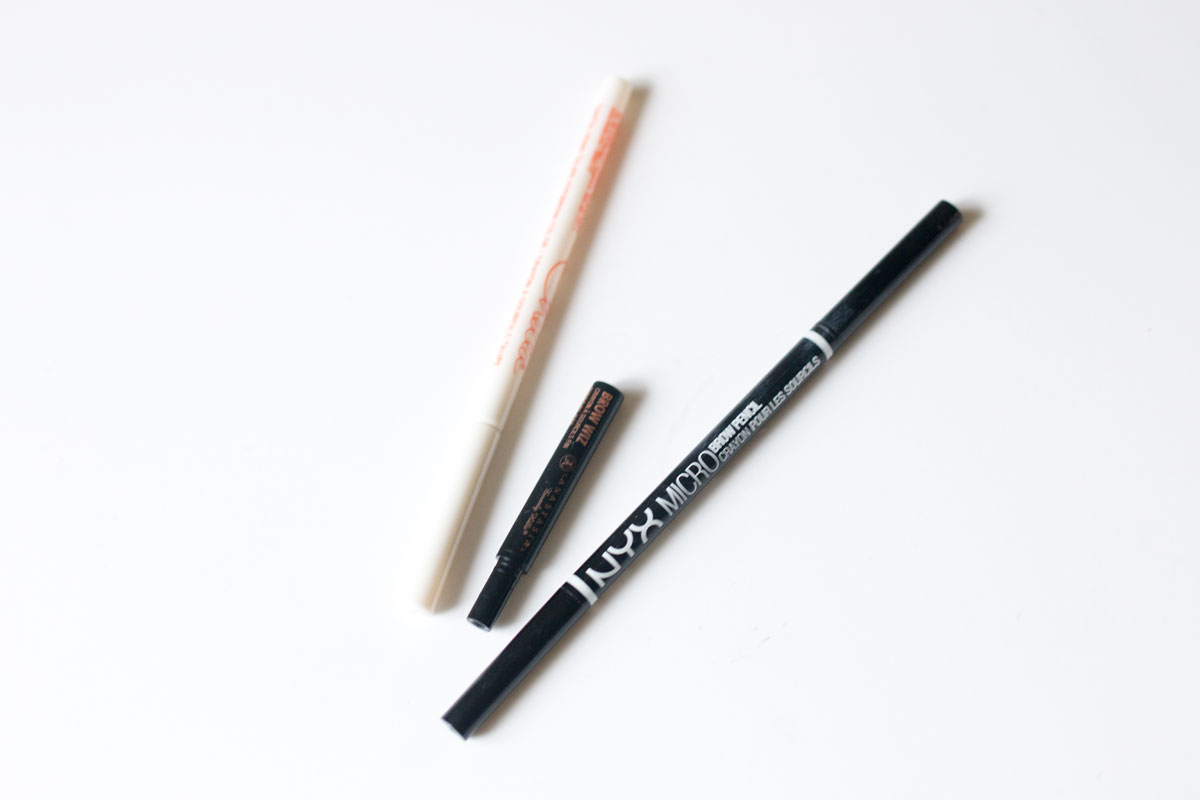 Anastasia Beverly Hills Brow Wiz in Chocolate ($21) vs. Chella Tantalizing Taupe Eyebrow Color Pencil ($18) vs. NYX Micro Brow Pencil in Ash Brown ($10)
Anastasia Beverly Hills is known for their brow products for good reason: they work! Unfortunately, they're not exactly inexpensive, and since most people use brow products every day, these can run up quite the bill. I received a Chella Eyebrow Pencil in my Ipsy bag a few months ago and was shocked at how similar the pencil and formula was. The problem? It's only $3 less. Then, I saw the NYX Micro Brow Pencil at my local Ulta and picked up a couple in different colors to try out. And guess what? It's a total dupe and just $10! Score.
Dupe or Dud: Dupe! At half the price, NYX's Micro Brow Pencil is a dupe for ABH's cult classic Brow Wiz and is available at Ulta.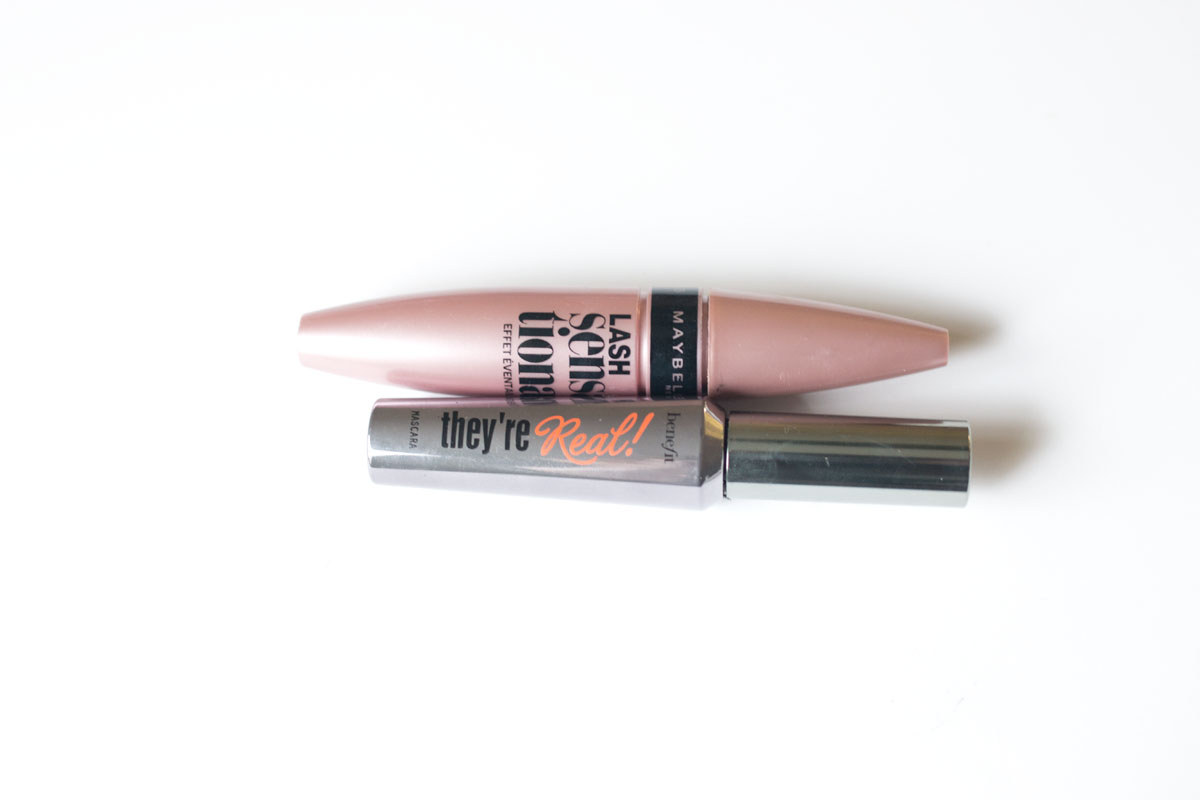 Benefit They're Real Mascara ($26) vs. Maybelline Lash Sensational ($9)
While these mascaras have very different wands, I think Maybelline's Lash Sensational is better than either of Benefits famous mascaras, They're Real or Roller Lash. I think it's more similar to Roller Lash, but unfortunately just tossed my last tube of it because it was old. I had remembered the formulas of They're Real and Roller Lash being similar, just with different wands, and feel that LashSensational is the same formula but with a better brush for keeping lashes curled than They're Real. If you're skeptical of drugstore mascaras, I recommend giving LashSensational a try – it might change your mind!
Dupe or Dud: Neither! While not a dupe for They're Real, Lash Sensational is eerily similar in curling power to Roller Lash and would make an excellent drugstore dupe for that pricier mascara. You can find Maybelline LashSensational at Ulta.
Urban Decay All Nighter Makeup Setting Spray ($34) vs. L'Oreal Infallible Makeup Extender Setting Spray ($17)
I don't think it's a coincidence that since L'Oreal bought out Urban Decay, they've upped their game with shadow palettes and the introduction of their Infallible Setting Spray. Urban Decay has notoriously had one of the best higher end setting sprays on the market, and L'Oreal's feels eerily similar. Any time I've used either spray, my makeup has lasted through the night and for the price difference, I'd give the nod to L'Oreal Infallible.
Dupe or Dud: Dupe! While the formula may not be the same, the lasting power and overall feel are similar. Pick up L'Oreal's Infallible Makeup Extender Setting Spray at Ulta.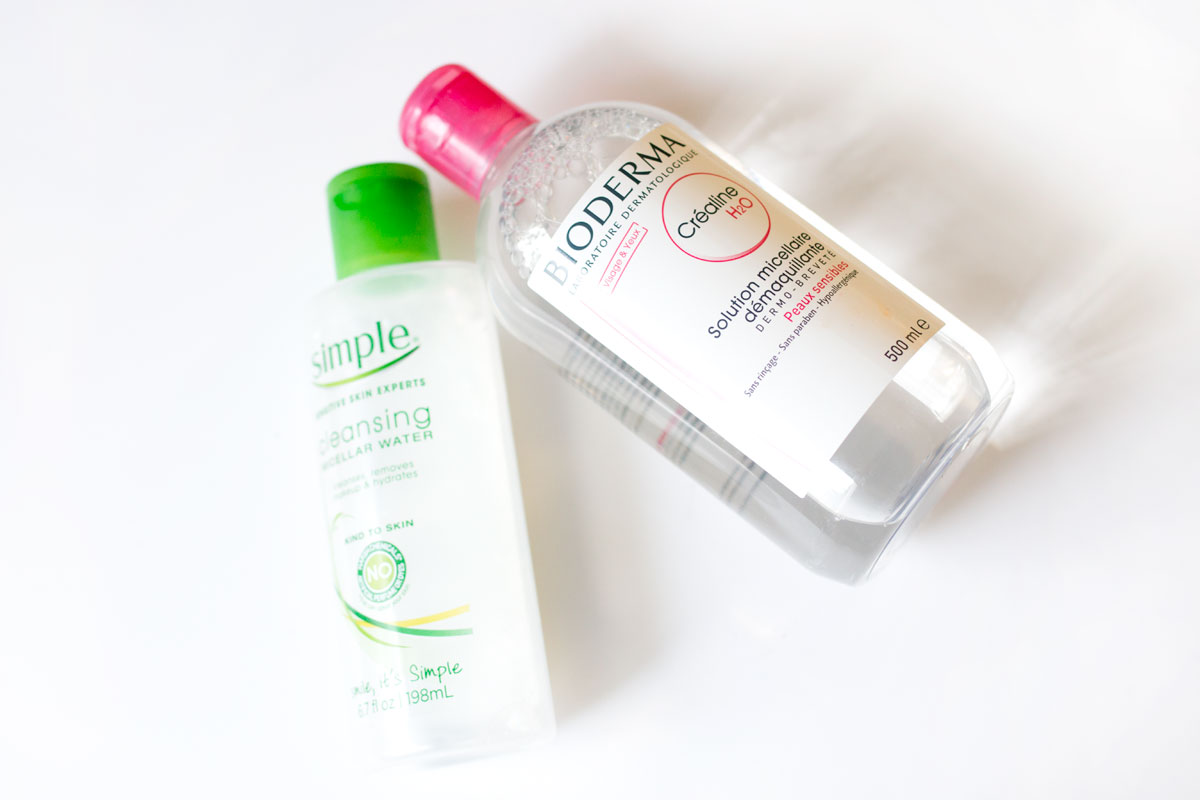 BioDerma Crealine H2O Micellar Solution ($26 for 16oz) vs. Simple Cleansing Micellar Water ($7 for 6.7oz)
When we were in Europe, I made sure to stock up on the famed BioDerma. Why? Because it's way cheaper, and much easier to find! When I came home, I then saw the Simple Cleansing Micellar Water online but had a hard time finding it in my local store. I finally broke down and ordered it online. And while it's not a bad product, it's just night and day to the BioDerma. Not to mention, Simple's packaging states to not use it around the eyes… which means I have to use a separate makeup remover for my eyes. 
Dupe or Dud: Dud! While I'm not hating on Simple's Micellar Water, it's just nothing like my beloved Bioderma Micellar Solution.
And that concludes part one for my Best & Worst of Beauty Dupes for 2015! I'll be back later this month with another selection of products I've tried out in the hope of finding a lower cost alternative.
What are your favorite beauty dupes? Any duds you've found that disappointed you? I'd love to hear about your best & worst in the comments!