Sponsored Post: Thanks to noosa yoghurt for sponsoring today's post. All opinions are my own.
Dog snuggles. Pumpkin yoghurt. Warm coffee. These are what my weekend mornings are made of. Even though my weekends are often jam packed with catching up with friends and family, running errands, shooting photos and writing blog posts, there's nothing like indulging in a relaxing morning routine to start the day off. I'm a big believer in recharging through relaxation, and I find that if I don't allow myself a little time just to chill, I feel even less motivated to get actual work done.
In the spirit of relaxation and indulging, I thought it would be fun to share how I start my Saturday mornings on a typical weekend.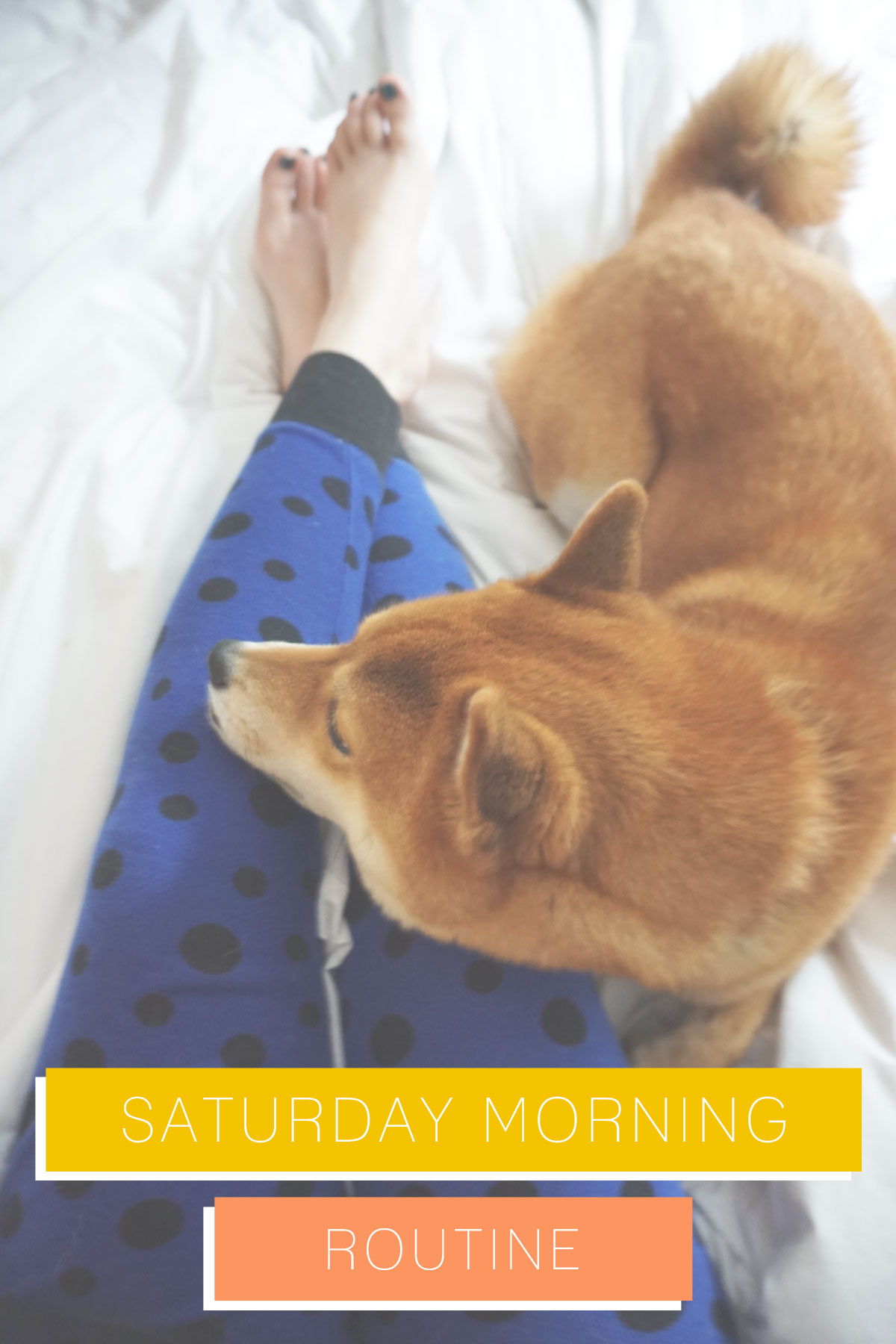 My Saturday Morning Routine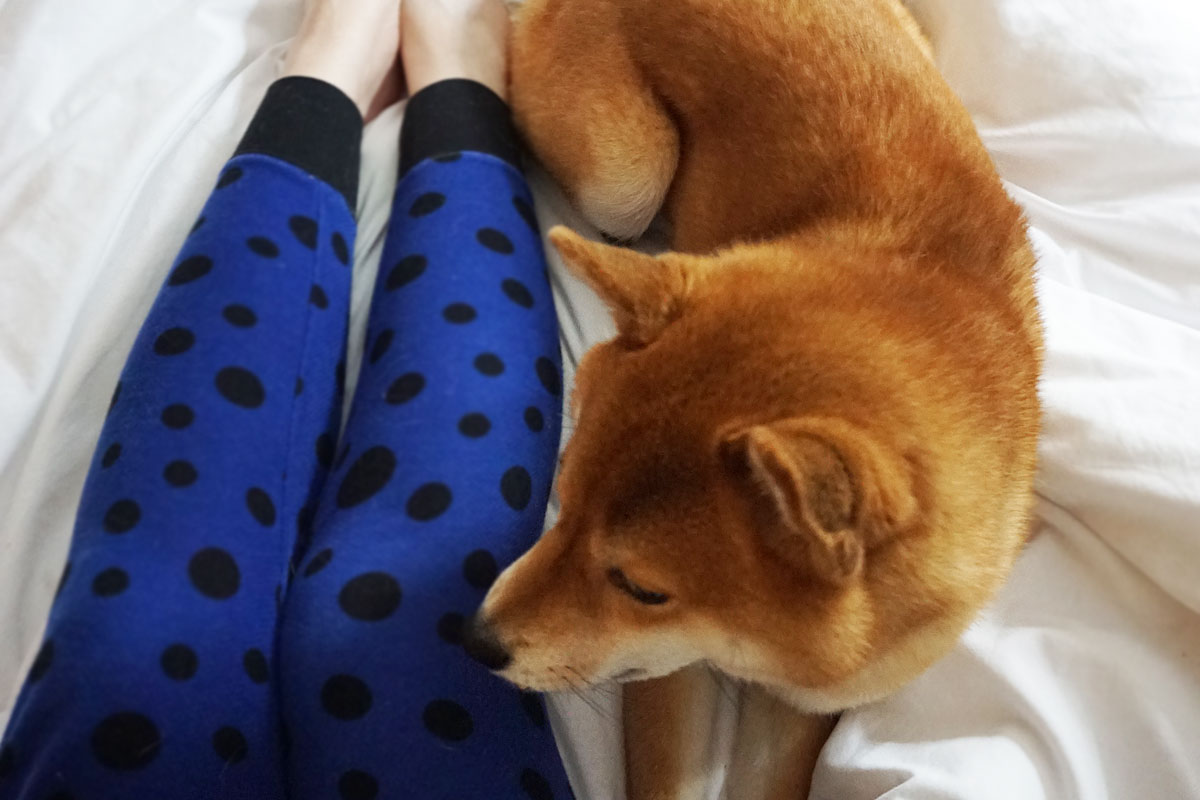 8-9:00am: Typically, Rigby likes to sleep in just as much as I do. I'd say our morning typically start between 8 and 9am. Rarely is Rigby already awake, so I usually have to let him know that we're up and he comes and jumps up on the bed for morning airplane ears, wiggles, licks, and hugs.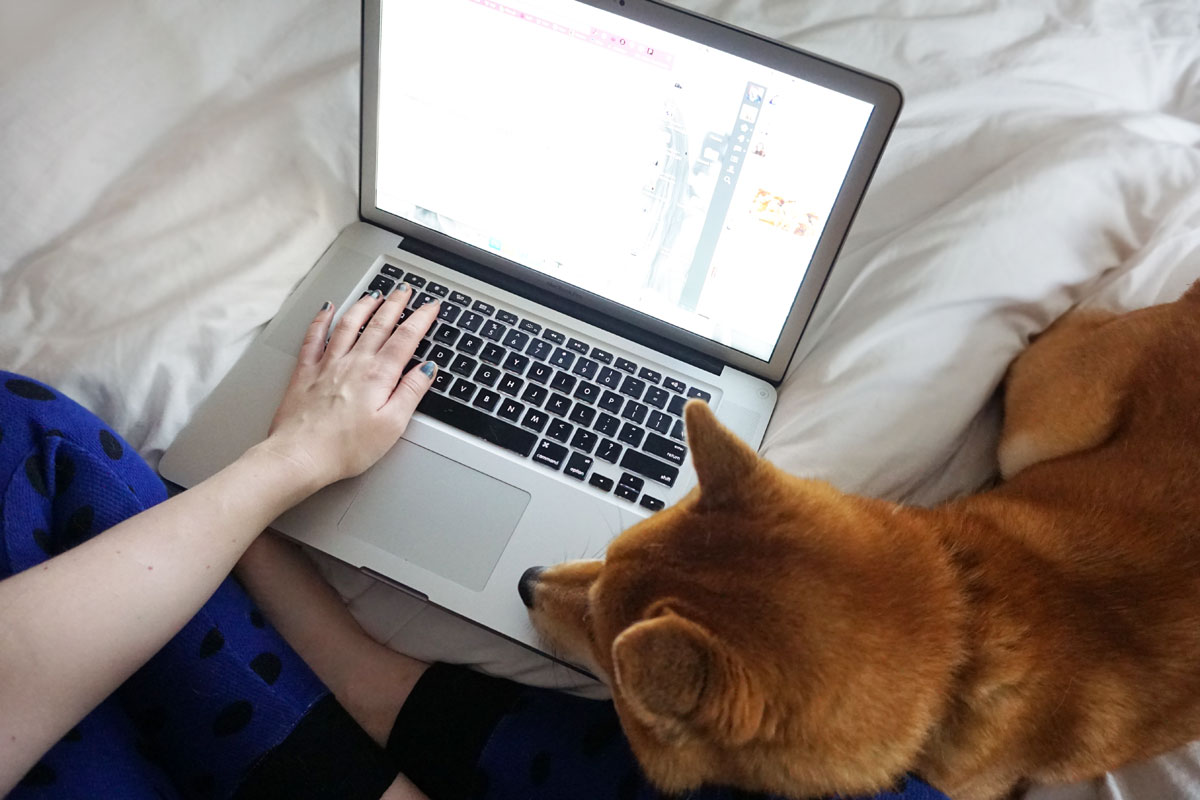 9:30am: Often I'll peek at emails and social media on my phone before getting out of bed, but on this particular morning I jumped straight onto my laptop. With a full schedule the following week, I knew I had to have a clear inbox before we left. (It's since filled up again, and I'm scared to start attacking it. #BloggerProblems)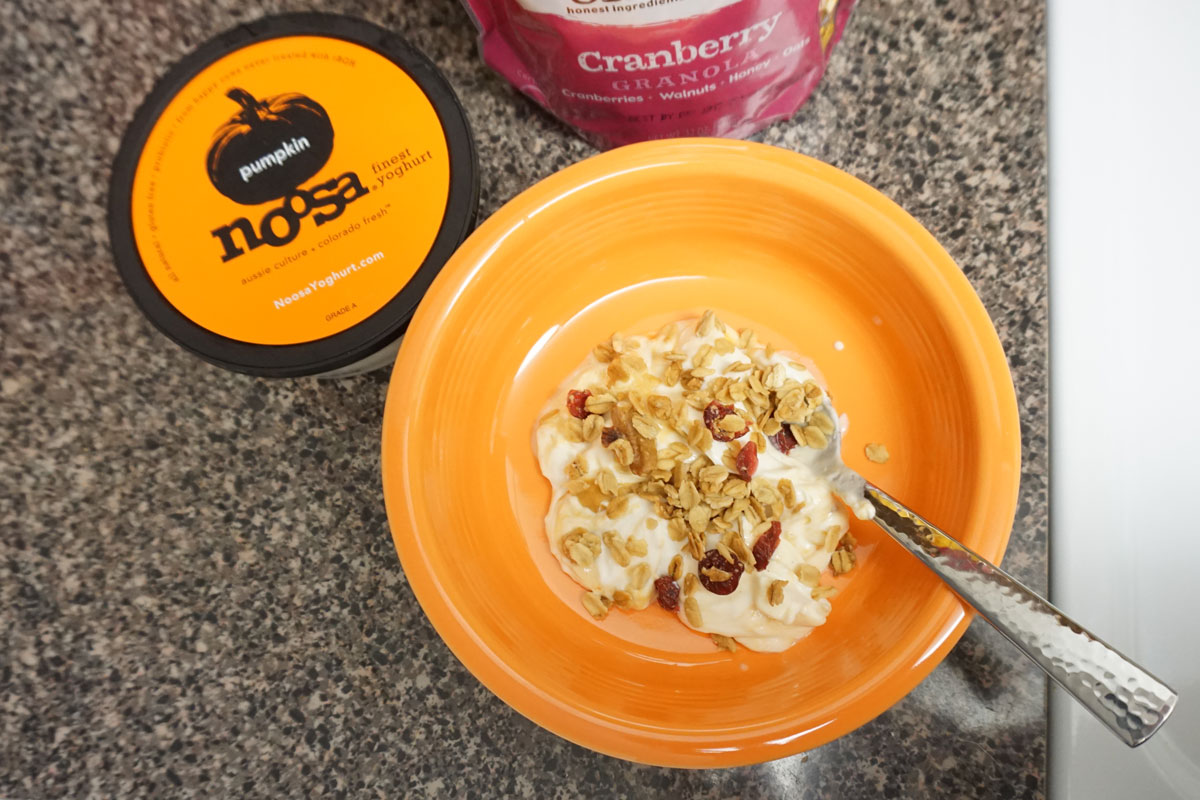 10:00am: Once I feel sufficiently caught up (or too hungry to continue) I'll pop into the kitchen to see what I can scrounge up for breakfast. Lately, I've rekindled my love for yoghurt and granola – it helps when you have a fridge full of super yummy noosa yoghurt! This pumpkin flavor is perfection for this time of year. It tastes so much like pumpkin pie that I feel like I'm eating dessert for breakfast. I added a little granola for extra fiber & texture.
When I'm not indulging in the pumpkin flavor, we've been big fans of the coconut, tart cherry, and honey flavors. I have yet to be disappointed by a single one, and rumor has it that their original passionfruit flavor will be making a comeback next year. I can't wait to try it!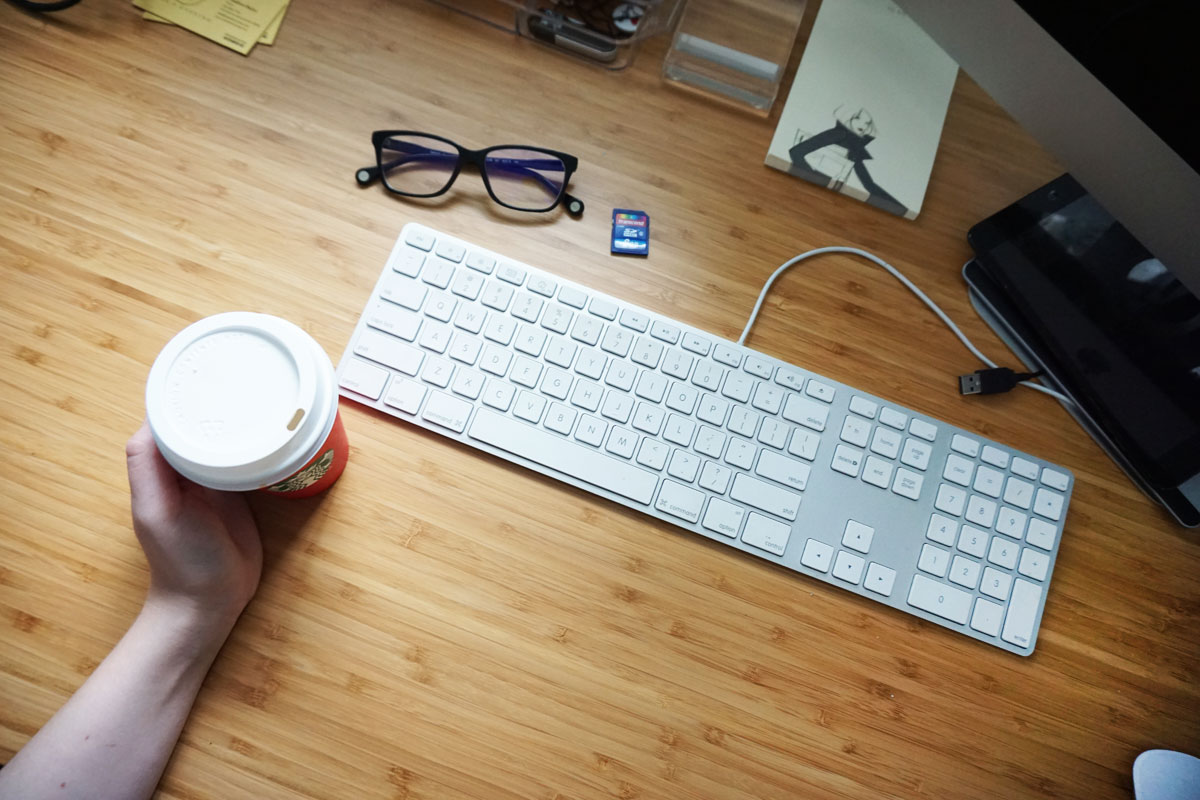 10:30am: After breakfast, I often con Dave into going to get us coffee at Starbucks. Sometimes I have to bargain, like agreeing to take the dog out next, in exchange for such errands. It's silly, but most of the time it was my turn anyways. Don't tell him that, though! ;) Once I've got my caffeine on, I'll typically boot up my iMac and get to work on editing photos and organizing posts for the week.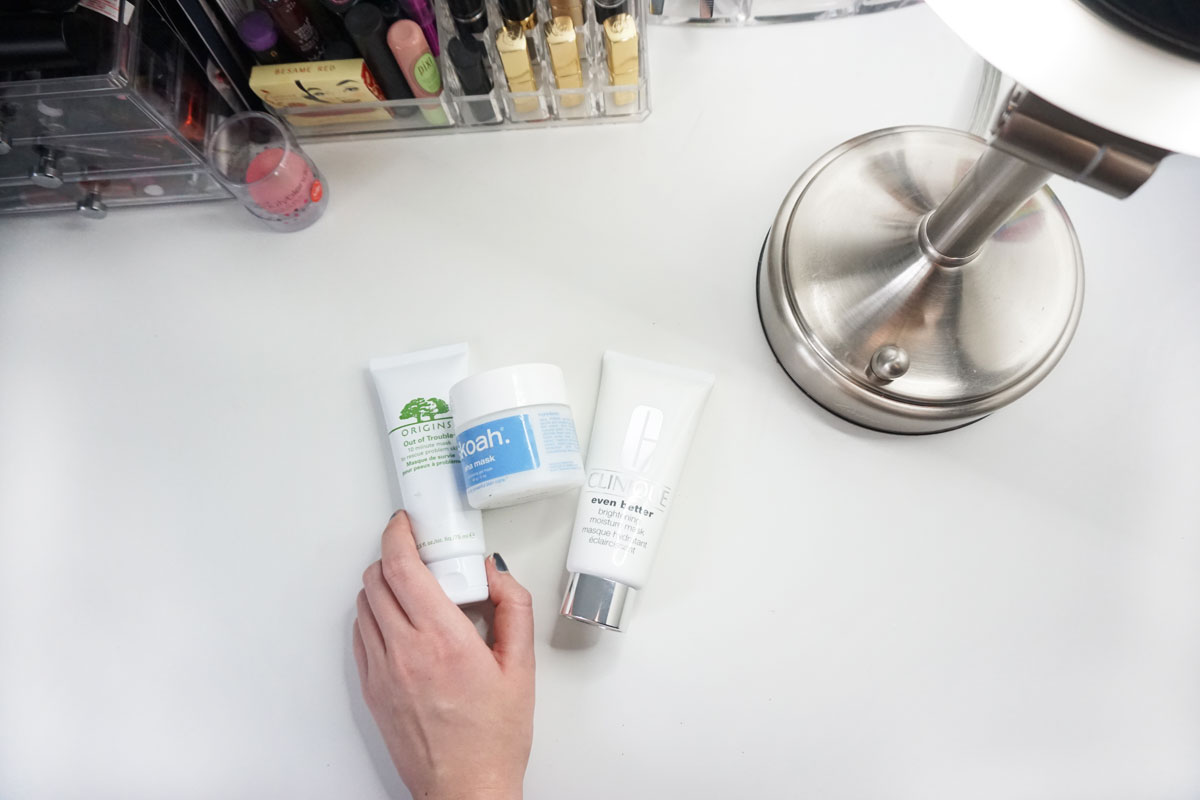 10:35am: At some point between coffee arriving and starting work on blog posts, I'll pop on a combination of face masks. This particular day I used my AHA mask from skoah first to slough off any dead skin. Then, I followed it with a cocktail of Origins Out of Trouble 10 Minute Mask on my jawline and chin (which was breakout city, eek!) and Clinique Even Better Brightening Moisture Mask everywhere else.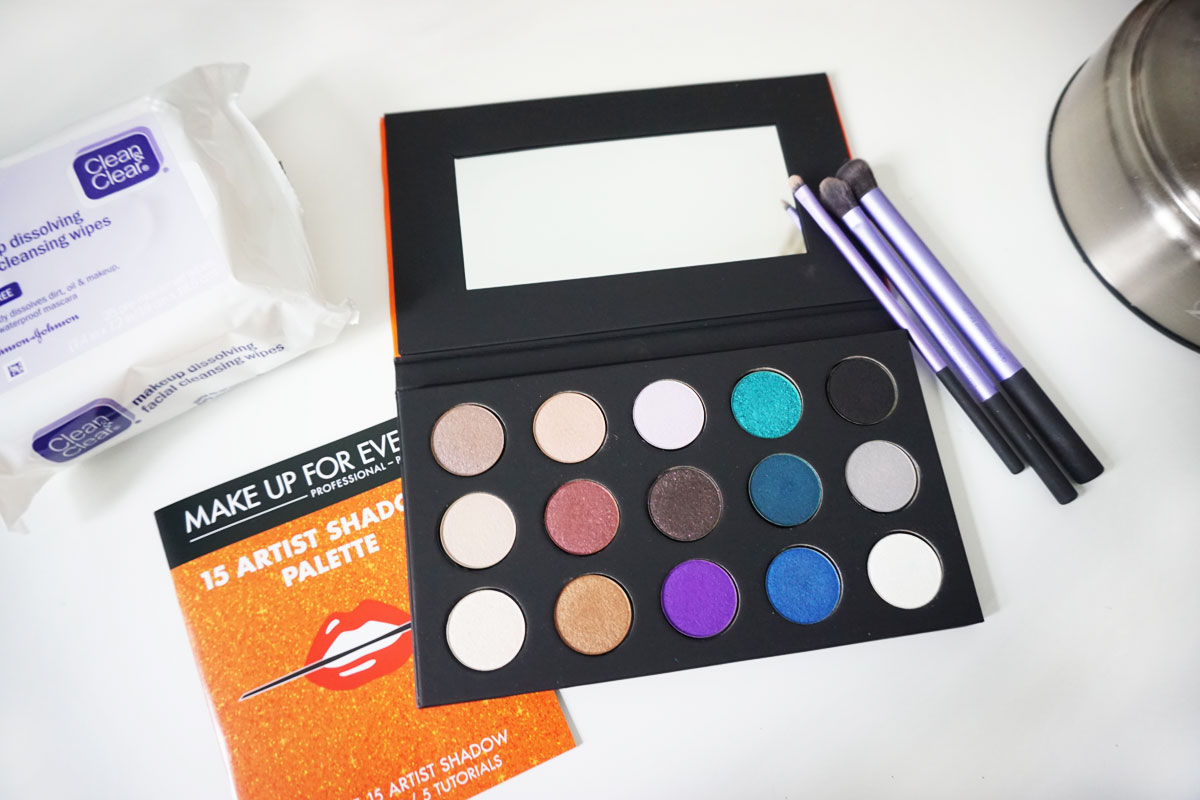 11:30am: I also use my weekends to try out new makeup looks and come up with ideas for future posts. This day I was playing with a certain holiday Make Up For Ever Palette that's going to be coming to the blog later this month. (And spoiler alert: I have an extra one to give away!)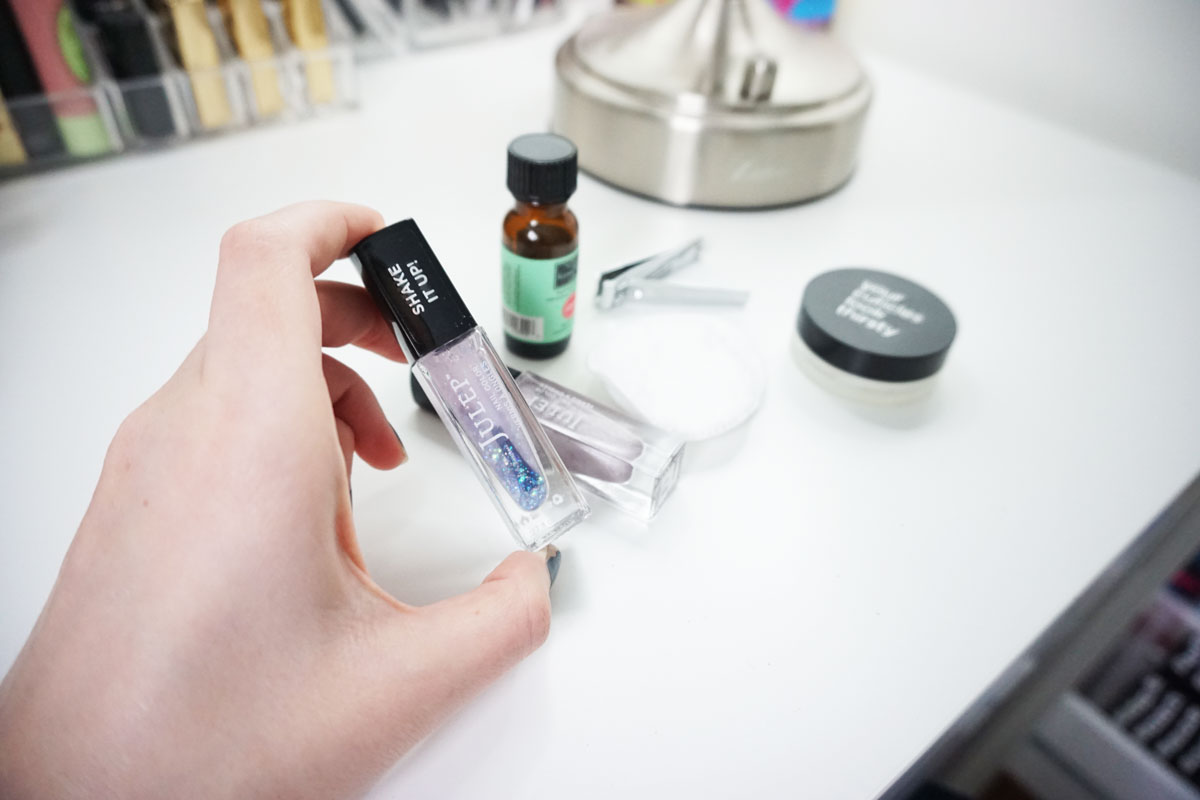 12-12:15pm: After playing with makeup, I'll hop back onto the computer to work some more. I use computer time to paint my nails. I'm super impatient when it comes to letting them dry, and so I find that if I have something to do while they dry between coats, it turns out much, much better.
By this time, it's now afternoon, so I'll leave the rest of my Saturday to your imagination. (Think more dog snuggles, errands, and maybe a naughty dinner like pizza.)
How do you spend your Saturday mornings? I'd love to hear about your typical morning routine, or what you like to do on the weekend!