Affiliate Links / Product Sample
Are you always pinched for time in the morning? I know I am, and when it comes to the holidays, I typically have even more on my plate and the last thing I want to worry about is making extra time to do my hair. For me, the important thing with attending any holiday party is for my hair to look polished and put together, even if I am rushing straight from the office. No one else needs to know that!
The struggle for time is real, so if I know I have an event to go to right after work, this day to night holiday hair style truly saves me so much time. It looks finished and salon-fresh without spending more than 15 minutes in the morning to get it. If you have the time between work and your event, spend an extra 5-10 minutes to add a little curl. Follow the step-by-step tutorial below to get the look.
Day to Night Holiday Hair
Tools needed: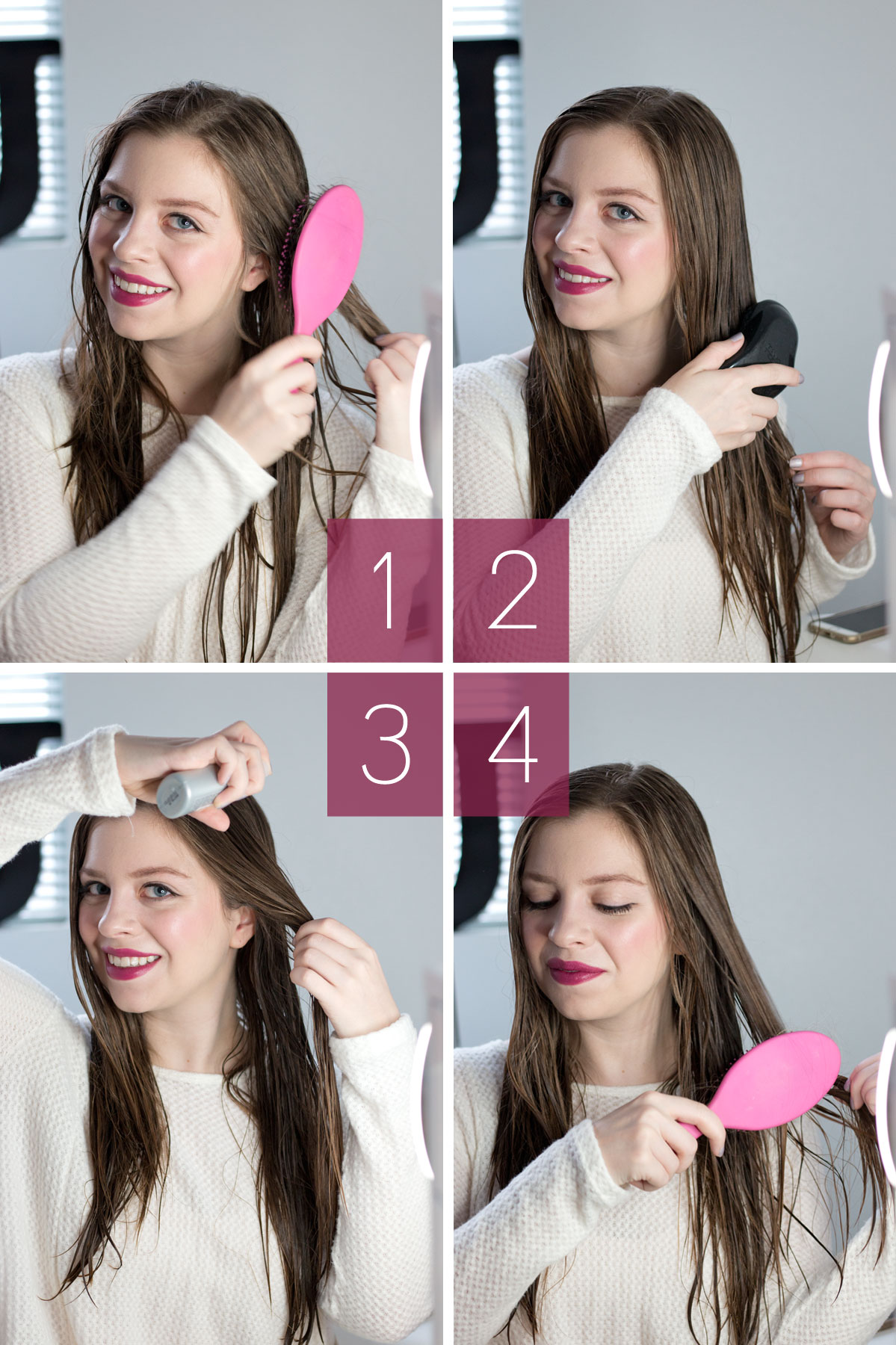 Steps 1-4
1. After shampooing and conditioning, towel dry hair. You can also let it air dry slightly if you'd like. I jumped straight into things by brushing out any tangles with my Wet Brush.
2. I followed up with the Tangle Teezer. I like using this on areas that really get tangled up so that blow drying is fast and painless.
3. Next I grabbed my Kenra Blow Dry Spray (but any heat protectant will do) before grabbing any hot tools.
4. Since this is an oil based product, I always brush it in to make sure it's coating every strand possible.
5. I grabbed my new Signature Dryer from NuMe. I'm loving this hair dryer because it gets the job done in less time and leaves my hair much less frizzy than my previous blow dryer. I also like that this feels sturdy and weighty, yet doesn't hurt my hand or arm. Plus, who can hate on the bright pink color?! (P.S. NuMe is offering their Signature Dryer for $69 with code SDRYER69!)
6. Okay, we're done!
Just kidding.
7. Next I grabbed my Boost Lotion from SEVEN Salon. I like this to add a little bounce to my hair, plus I think it makes it look shinier.
8. I finished my day-ready straight hair with a coat of hair spray and brushed down the flyaways at my crown.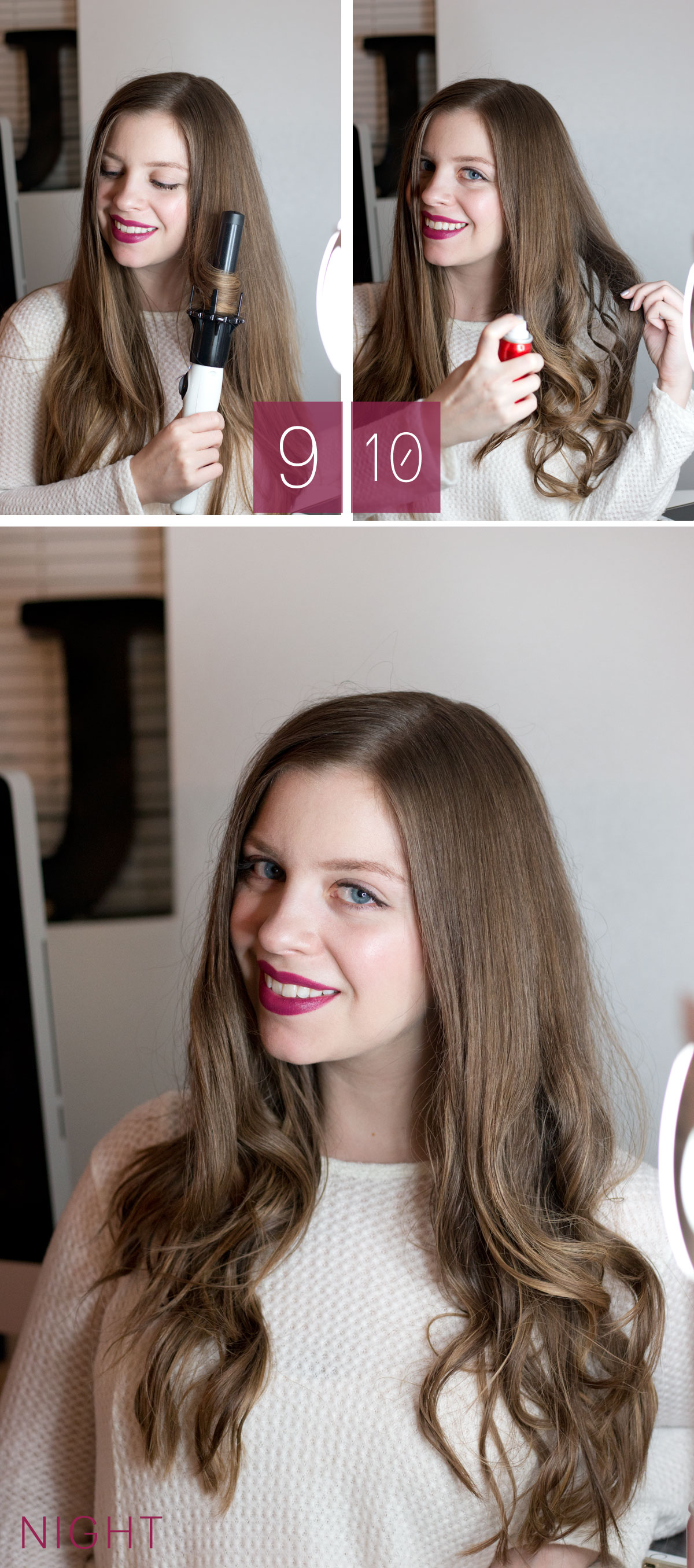 Steps 9-10
9. Now for bringing the straight hair from the day into the night! Curling the ends will surely do the trick. I grabbed my KISS Instawave to curl the ends (starting about halfway down the hair shaft) away from my face.
10. Repeat the curling process on both sides of your head, then finish with a little hairspray. Scrunch it in, and you're good to go for your holiday evening out!
How do you take your hair style from day to night? Any must-wear holiday hair looks that you're loving this year? I'd love to hear about it in the comments!