Have you heard the news? There's a new grocery store in town! Yep, Sprouts Farmers Market is here in Seattle, and I for one couldn't be more excited to have a new healthy and budget-friendly grocery option.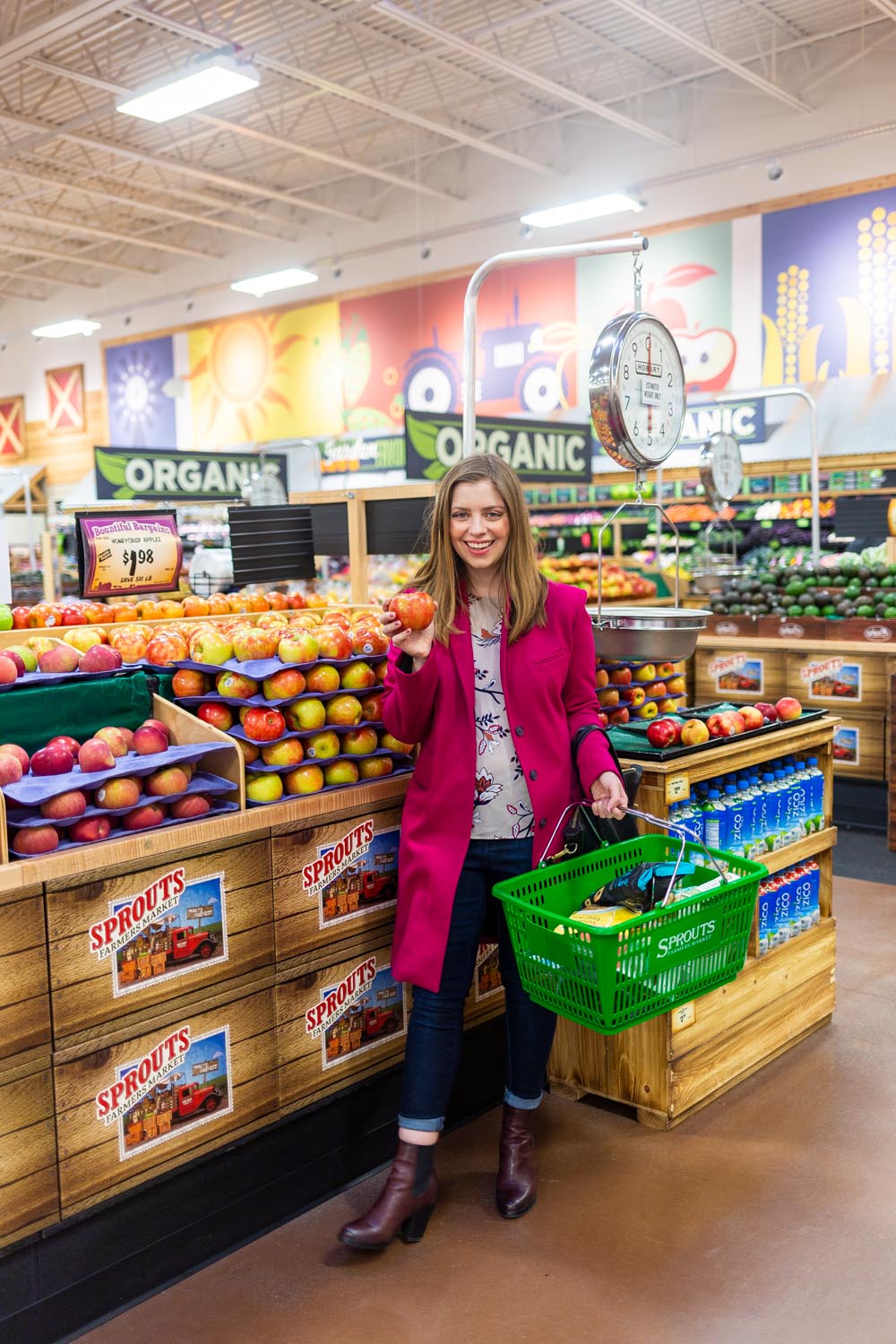 Disclosure: Thanks to Sprouts Farmers Market for sponsoring this post. All opinions are my own!
New to the Sprouts family? Me too! I had only heard and seen Sprouts Farmers Market stores when visiting Southern California on vacations. Just shy of 6 months ago, the very first Washington location opened up in Mill Creek, about 30 minutes north of the city. Next month, Sprouts will be welcoming it's second Washington location in nearby Lynnwood! Located conveniently off Highway 99 at the corner of 196th Street in the Lynnwood Crossroads Shopping Center, residents and commuters can easily access the market for quick stops or for stocking up!
I'm so thrilled to partner with Sprouts Farmers Market to share more about the store opening, and what to expect if you're a newer shopper like me. The first thing to know? Opening day! Sprouts Lynnwood will officially open to the public on February 6th, 2019. In the meantime, you can shop their Mill Creek location in the Gateway Shopping Center off Bothell-Everett Highway.
With more than 310 locations nationwide, Sprouts is growing rapidly and expanding into new areas like here in the Pacific Northwest. I'm secretly (okay, not so secretly…) crossing my fingers that they have a location closer to Seattle proper coming soon. In the meantime, my visits to Sprouts will just have to be planned around when I'm visiting my parents north of the city!
Fresh, Natural, and Organic Foods at Great Prices
So what can you expect at the new store? If you're a current Sprouts shopper, then you'll see the same healthy grocery store offerings of fresh, natural, and organic foods at great prices. Sprouts offers the complete package; in store, you will find fresh produce, meat, seafood, bulk foods, natural beauty products, vitamins and supplements, packaged groceries, baked goods, dairy products, frozen foods, household items, and more. Sprouts believes in healthy living, without the hefty price tag. Don't be afraid to ask a Sprouts team member for help, that is if they don't offer it first!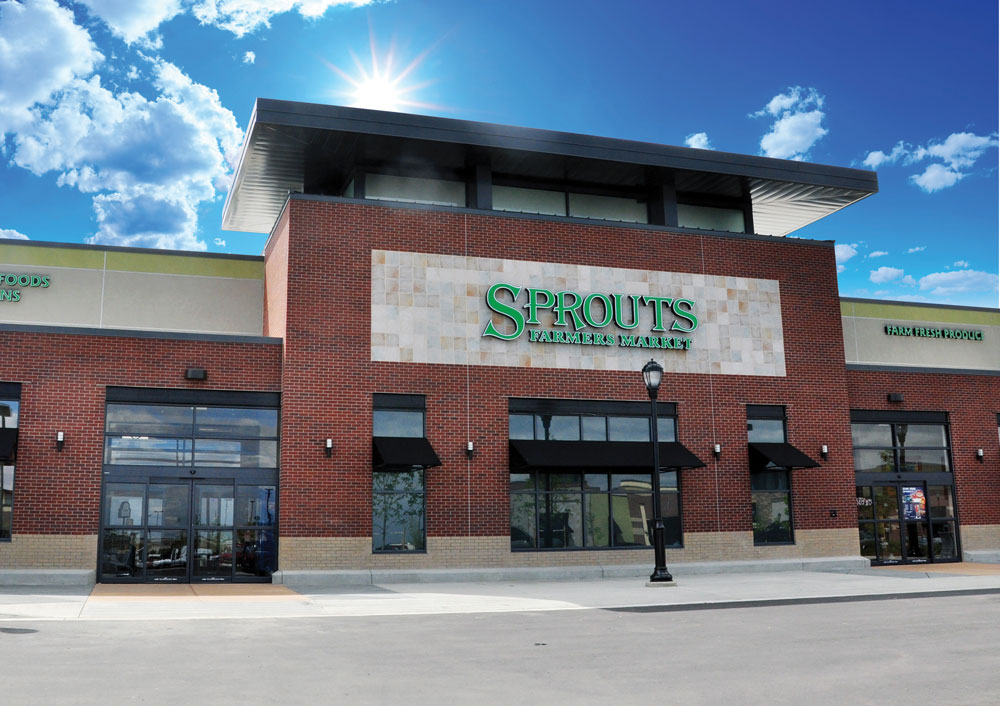 Unique Product Offerings at Sprouts
As a new shopper, what impressed me most about Sprouts was the unique offering in each product category. Often traditional grocery stores have very small natural and organic sections, with very limited flavor selections of each product. What was refreshing was to see a variety of products from brands that I shop frequently (Annie's Organics, for example) that I had never seen before! Beyond brands you might already know, keep an eye out for new brands. I picked up a variety of things I'd never seen nor heard of before.
Plus, Sprouts has their own (affordable) house brand, too! Sprouts branded items include a wide range of products, from snack foods and pantry staples to quick meal options and grab & go to eat right away!

Sprouts Hearts Gluten-Free, Dairy-Free, Non-GMO, Vegan, + more!
With over 19,000 products to choose from, 90 percent of which are natural or organic, Sprouts is not a small market. Larger than a specialty supermarket but smaller traditional grocery store, Sprouts has an intimate feel while still giving you plenty of shopping options. Plus, if you're gluten-free, vegan, dairy-free, or have other allergies or dietary restrictions, Sprouts Farmers Market should be your next grocery stop! Each store contains approximately 4,000 gluten-free, 3,000 organic, 3,000 non-GMO, and 500 raw items, just to name a few.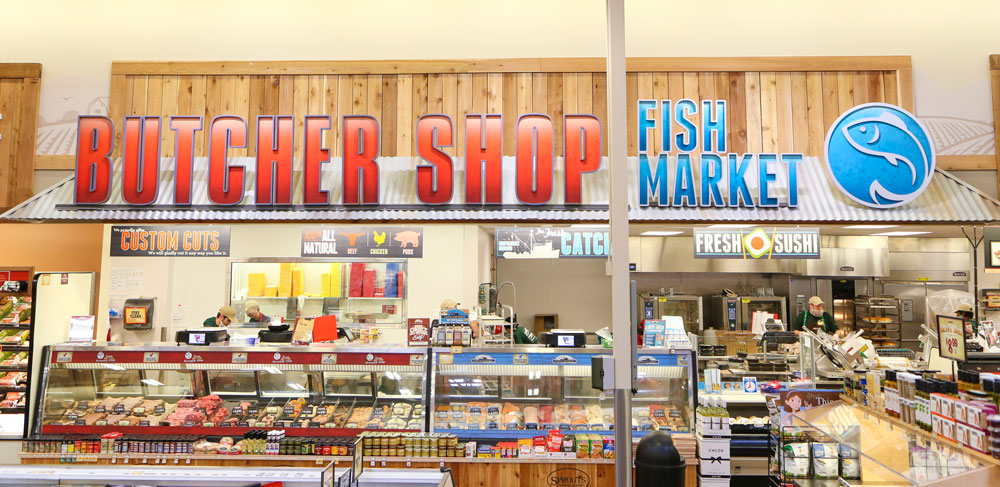 Get Cooking Advice & Custom Cuts at the Butcher Shop
You know what overwhelms me about cooking? Meat. It's by far my least favorite thing to cook and a big reason for that is I often don't know which cut to select, how best to prepare it, and don't want it to go to waste. Fortunately, The Butcher Shop at Sprouts offers highly trained butchers who can help answer those questions! They're there to help with cooking tips, they can custom cut anything to your liking, and can even take special orders.
If you're like me and typically feel intimidated when visiting the meat counter, don't! Their highly trained butchers are there to help. Plus, Sprouts offers all-natural, never frozen, grass-fed, and USDA Choice beef, chicken, and pork at affordable prices thanks to smart buying and high volume.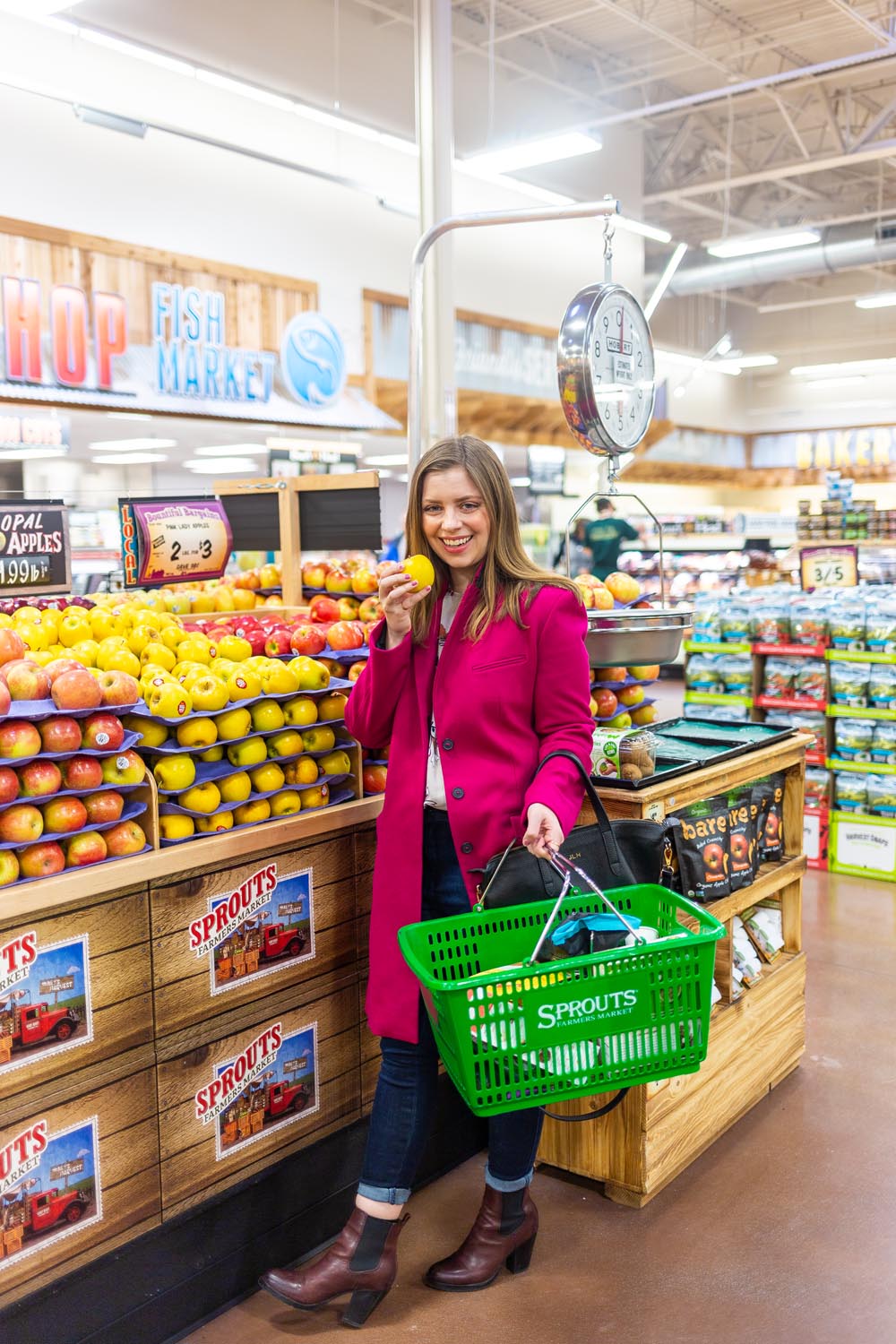 A Standout Produce Selection
The department of the store that called to me the most at Sprouts? Most definitely the produce department! The colors, the selection, and the huge organic section had me feeling ready to shop. I have to admit, the large selection of apples, complete with chart based on sweetness or tartness for your cooking needs, made me smile. It's not often I see so many bright colorful apples that look so appetizing.
Even better? Sprouts, on average, offers their produce at prices 20-25 percent below traditional supermarkets. Don't miss out on the great prices on avocados – today when I stopped in, it was just $5 for 4 delicious looking Organic Hass Avocados. Conventional avocados were an even bigger bargain at just 2 for $1! (Pro-tip: Don't forget to grab a Sprouts ad on your way into the store so you know what's on sale!)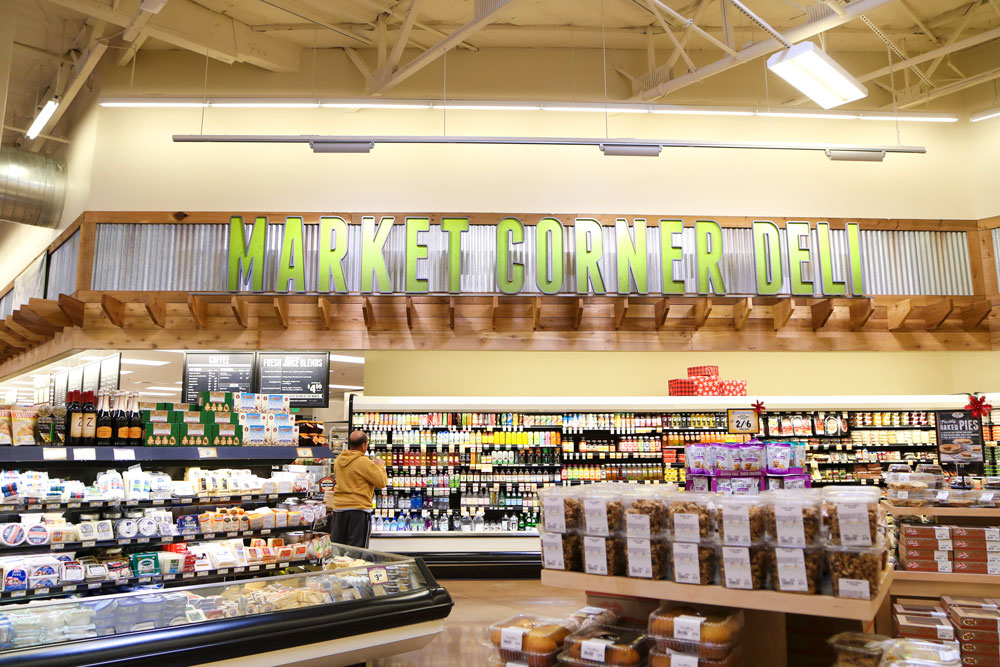 Starving? Get something to go!
I often find myself hungry when grocery shopping. Instead of going shopping with a rumbling tummy, a quick and easy stop is at the Sprouts Market Corner Deli right as you enter the store. Here you can find prepared entrees and sides, a salad bar, soup, fresh sushi made on-site, and juice for the on-the-go shopper. Don't miss the made-to-order sandwiches, either! They start at just $3.99.
All this talk about Sprouts has me ready for my next shopping adventure! I hope you'll join me in welcoming Sprouts to the greater Seattle area by visiting the brand new location in Lynnwood starting February 6th. And stay tuned – I'm partnering with Sprouts all month long to share more exciting news about the store opening.
In the meantime, I'd love to hear if you've been to Sprouts Farmers Market before! If you're a Sprouts Shopper, what are your favorite things to pick up? Let me know in the comments so I can grab them next shopping trip! :)