Oh, Instagram. How we love to hate you. Now more than ever, it's harder to get noticed, to grow your account, and to even see your friends posts. Or that's been my experience recently, anyway. But in light of the ever-changing "Instagram Algorithm", one of the questions I still get direct messages about is how to start an account as a new blogger, how to grow it, and how to monetize.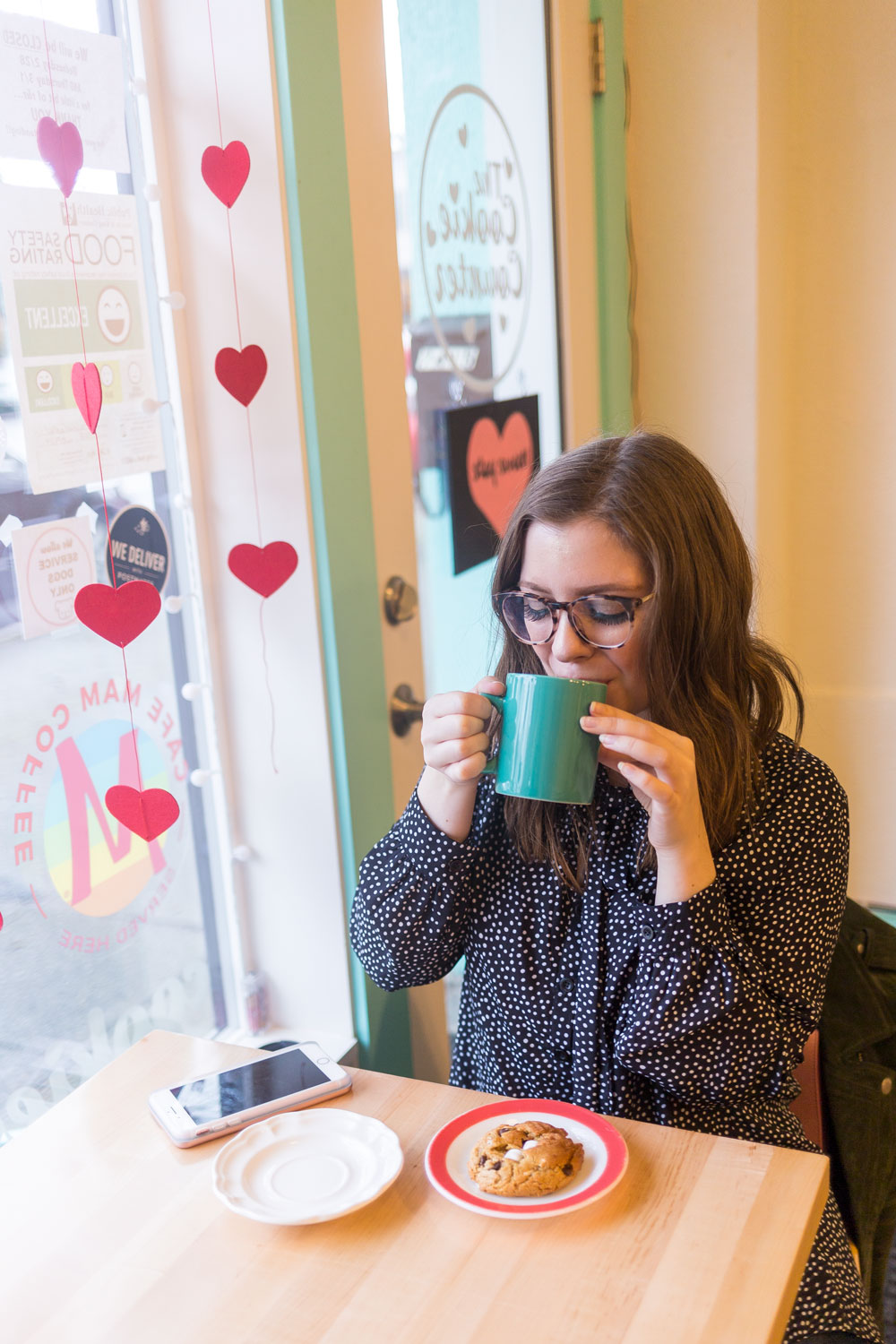 Disclosure: This post was created in partnership with Nakturnal. All opinions are my own!
Today, I thought I'd take a stab at some of how I got started on Instagram, how I've grown, what tools and tricks I use, and my favorite tools of the photography trade. (Hint hint, one of them is my brand new light up selfie case for my iPhone 7+!)
And while many of tried, so far nothing has touched the success of the iPhone-photo-sharing super-platform that is Instagram. So, until something other than Instagram takes over, might as well learn to love the platform more, right? Here are my tips and tricks!
Snap the perfect shot with LuMee Duo Case
A good phone case is hard to beat. Even better when it helps you capture the perfect selfie! And while it may sound a little extra, having a light up iPhone case is an easy way to both protect my phone, and have the perfect lighting always available. My new light up selfie case from LuMee has already been a game-changer, helping me take photos and video for my Instagram Story in dimly lit restaurants, and grabbing quick #OOTD shots on the go, even at night.
And even when I'm not taking photos, the LuMee case still comes in handy! Don't have a mirror handy? Turn on the front camera and tap your case to illuminate your face for mistake-free lipstick application. It also works well as a flashlight, and I've been known to use it to find things floating around in the bottom of my purse. Best of all, it doesn't drain your phone's battery and has its own USB adapter for charging as needed.
Consistency Is Key
If I had to give my #1 Instagram tip, it would be that consistency is key. Just like anything else, if you create content, they will come. If there's nothing to see, why would anyone stick around?
The hard part, of course, is sourcing that content. While I would never recommend stealing or copying others work, getting inspiration is totally okay. I use the "Save to Collection" function to capture inspiration. Things I like to save are locations where I'd love to shoot in the future, new restaurants I'd like to try, cute outfit ideas that I'd like to try my hand at, and more.
When out shooting, I also try to always take more photos than I think I will need. Not only do I plan for blog-specific photos, but I also try to take some Instagram specific ones. Think about how Instagram's square crop will affect some of your shots, and plan accordingly. And, when you're working on growing your account, you have the freedom to try new things and see what you love the most! After all, the key to Instagram, in my opinion, is enjoying it. When it stops being fun, figure out what's going wrong and try something new.
A scheduling tool
So how do I stay consistent with posting? To be honest, this is something I'm always working on! I get distracted easily, and even the best intentions don't always work out. Outside of blogging and Instagram, I work full-time and I'd be lying if I didn't say that didn't impact my posting schedule.
But, one of the biggest helpers for me is using a scheduling tool to remind me to post. I use Later, which allows you to schedule up to 30 photos per month under their free plan. You can also schedule other social channels, but I use it strictly for the 'Gram. In the past, I've also tried Planoly and UNUM, but Later remains my favorite. I like that you can preview your posts to see how it will look in your feed ahead of time, and also add in your hashtags ahead of time. (Bonus tip: Don't be afraid to use the maximum amount of hashtags! If you didn't know, that's up to 30 between the caption or in your own comments to the post. Be sure to use hashtags that are more specific, like instead of #outfit try something more specific like #officeoutfit or #workwear.)
Edit your photos
While I'm sure we all wished that whatever photos we took on our iPhones turned out perfectly, the fact of the matter is that sometimes, they just aren't great. A slightly blurry spot, a weird wrinkle on your shirt, or even a speck of something can easily be edited out with Facetune. And for overall aesthetic, I love using VSCO. I can save my own preset filters and batch apply them to multiple photos at once.
Attract new friends
So, how do you make new friends on the 'Gram? How do you get followers? The same way that you do in real life: you strike up a conversation. Comment, like, and follow (yes, following is okay!) accounts that you feel you have something in common with.
Dollar Eighty – https://dollareighty.com/?ref=jennhaskins
While I wish everyone would reciprocate, it's not always going to happen. But, some will come back, check out your account, and show you some love too. And when they do, you've now made a friend on Instagram. Just like you'd check in on them in real life, be sure to not forget to engage with their future photos, videos, and on Instagram Stories too!
Meet your community
And what about those friends who already started following you? Be sure to "meet" them! (No, not in real life. I mean, unless you want to, but be safe!) I always try to engage with people who comment, like, and interact with me on Instagram too. I can't follow everyone, unfortunately, but I do my best to spend a few hours every week reciprocating likes, commenting back, and following accounts who have interacted with me who I genuinely would love to follow.
Dollar Eighty – https://dollareighty.com/?ref=jennhaskins
Another way I engage with my community is via Instagram Stories. I try to always respond to messages, ask questions, and engage with those who watch my Stories depending on the topic. And I do the same thing with my favorite accounts! Don't be afraid to respond to your favorite Instagrammers too.
Create engaging Stories
Speaking of Instagram Stories, don't forget to make them interesting! I love using apps like InShot to edit videos (like speeding up long videos from New York Fashion Week, cutting clips, or even just brightening them up!), HypeType to overlay fancy text treatments, or even adding a little bling with Brillar.
And most of all, for me, Instagram Stories is all about consistency too. Every morning I try my best to post a "hello!" with what I'm wearing and what I'm doing that day. Even if it's just me walking to work, I like to let you know what my day looks like, and share a bit of my real life with you.
Showing your true personality on Instagram and Instagram Stories is the key to success in my opinion, as most of all, if people are following you, they are curious about you! So don't be afraid to let your personality shine, take a few risks, and try something new. And most of all, never let your "success" on Instagram define you. Numbers are great, but they aren't everything.
Now go forth and have fun on the 'Gram! Do you have a favorite tip or trick that has helped you have success on Instagram? Do you have a favorite tool of the trade like a selfie case that helps you get the perfect iPhone shot? I'd love to hear all about it in the comments!
Photos of me by Ana Luiza of Northwest Blonde and Megan of Diary of This Girl.