Figuring out something to do for Valentine's Day is always a challenge. If the holiday falls on a weekday, it's hard to feel motivated to want to do something special with your significant other. If it falls on a weekend, getting reservations at your favorite restaurant can be a straight up nightmare.
The thing is, though, Valentine's Day doesn't have to be a cause of stress or cost an enormous amount of money to celebrate. In fact, while it's a holiday to enjoy, it ranks low on the list of things I worry about. Why? Because to me, Valentine's Day is more about celebrating the company you keep (whether that's your significant other, or if you're single, your gal pals for Galentine's Day) then it is about making a big gesture or doing something incredibly romantic.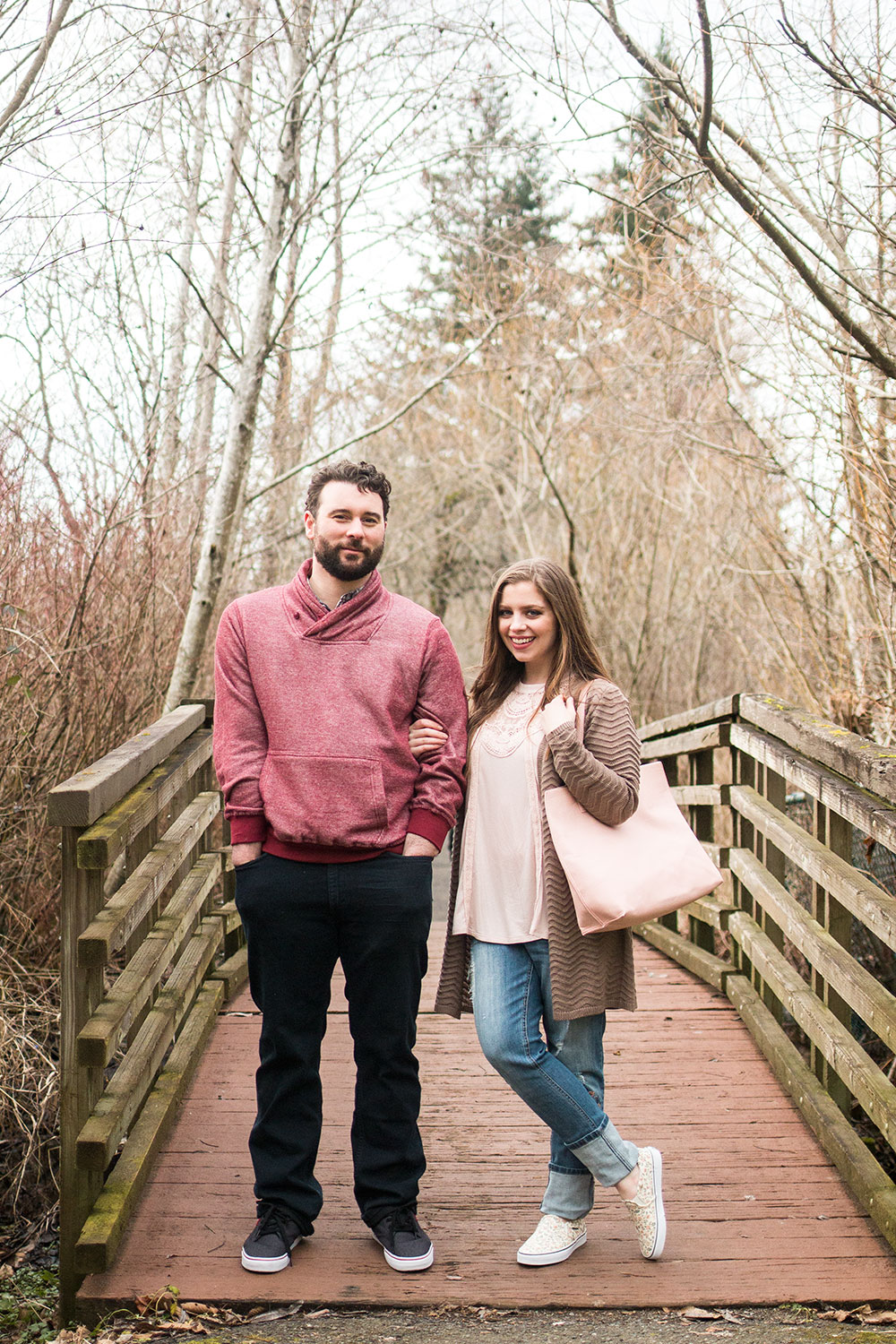 Disclosure: This post was created in partnership with Fred Meyer. All opinions are my own!
15 Fun Valentines Day Date Ideas for Couples
For us, Valentine's Day ends up being a fairly casual holiday. We typically don't get too dressed up (mostly because my birthday is right around the same time, so we've recently done a fancier dinner and date night out). When I was brainstorming ideas for Valentines Day posts, I knew I wanted to challenge myself to style both Dave and I. After popping over to our local Fred Meyer; I had several outfit selections for Dave to approve or reject. Both entire outfits came to about $150 each (that includes shoes also!). Once we were in our new Valentines Day outfits, it was just time to figure out what exactly we were going to be doing in them!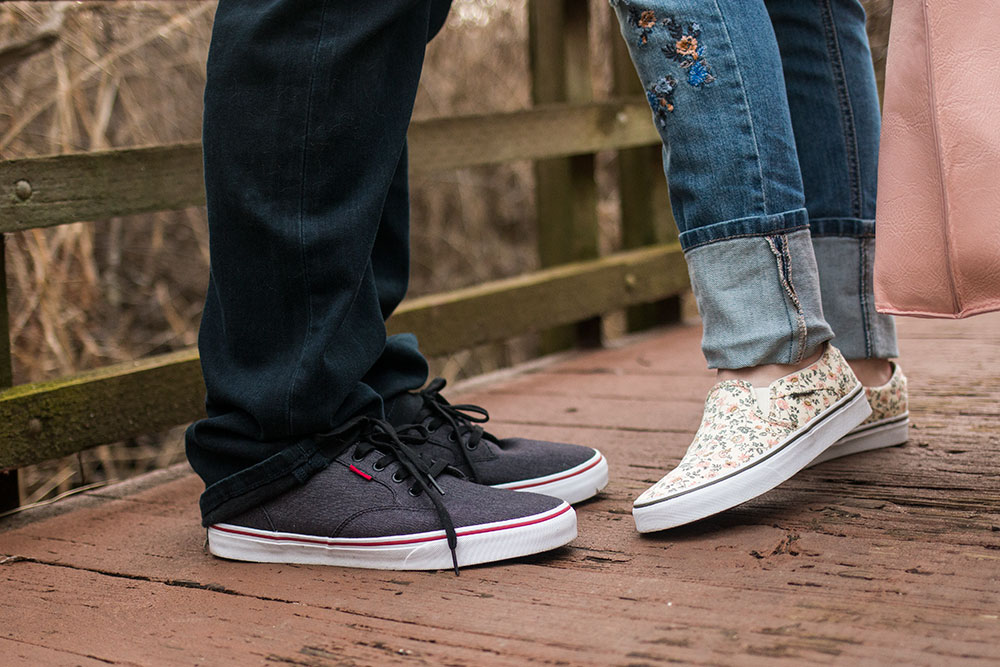 We're obsessed with Vans! Mine are Vintage Floral Slip Ons, and Dave's are Era sneakers.
So I thought it would be fun to share Valentine's Day date ideas that won't break the bank and are creative enough that more than likely, you won't have any problem being able to do them with the one you love this holiday! And best of all, these ideas don't require any dressing up, so if your significant other is they type that would rather get teeth pulled than wear a suit, you're most definitely in luck. ;)
1. Go out to brunch
This is what we actually ended up doing on this particular day, mostly because brunching is one of our favorite weekend activities. while I can cook us breakfast, the art of perfect pancakes and poached eggs is an art lost on me.
2.Take an art class together
From pottery making to painting over a glass of wine at one of those fun Paint Nite classes, there are a ton of fun artistic ideas you and your SO can do. If creating art isn't really your thing, try visiting a local museum instead! Here in Seattle, the SAM is a local favorite, and so are the MoPOP (formerly known as the EMP), the Chihuly Glass Museum, and the Asian Art Museum.
3.Try indoor skydiving
If you're willing to take a literal adventure, you and your partner could try something exhilarating without too many dangers like indoor skydiving. There's one south of Seattle, but you can check for a location near you here.
4. Order pizza, get your favorite snacks and gather your favorite movies for a night in
For the past five years, this is pretty much how we have spent every Valentine's Day evening. We pick up our favorite pizza from Pagliacci or Tutta Bella, some naughty sweet snacks at Fred Meyer, and then binge a new favorite show or some romantic movies the rest of the night. Valentine's Day is all about being with those you love, and while this isn't fancy at all, it sure is fun!
5. Have a picnic (indoors if it's super cold where you live!)
Take your pizza and movie watching up a notch by planning an indoor picnic! I could see creating a delicious cheese plate, cracking open a bottle of wine, and sprawling out over a blanket in your living room as the perfect way to create an indoor picnic to prevent freezing to death in the winter temperatures!
6. Build a pillow fort
We have had this on our list to do for years, literally. Remember those pillow forts you used to make as kids with couch pillows and blankets?! I definitely want to try it again, and I'm pretty sure it would be pretty epic, and pretty fun.
7. Try one of those escape room challenges
Use teamwork to figure out how to get out of a locked room. Seattle has plenty, themed from ninja to zombies to —. We did one of these with a wedding party in Miami, and while we didn't succeed, it was enjoyable and a bonding experience!
8. Walk a new neighborhood in your city, or visit a nearby town for a whole new experience
There's nothing like walking through a new neighborhood and enjoying new shops and restaurants. We did this towards the end of summer in Columbia City here in Seattle, and it was one of my favorite day dates. Just make sure you wear comfy walking shoes if you live in a big city!
9. Experience some theater together
If you live near a city, chances are there are a ton of options when it comes to locally run plays, shows, and more. Check to see if there are any special Valentine's Day deals running in your area and book you and your partner for a show experience! Locally, the 5th Avenue, the Moore, the Paramount, and McCaw Hall all have plenty going on. Try something new by considering a cabaret or burlesque show, or check out Teatro Zinzanni, which combines food and a show!
10. Take a trip to the library
How often do you wander the library for hours, picking up whatever strikes your fancy? If you're like me, it's next to never. Typically you'll find me cruising for books on Goodreads or Audible, so a date at the library sounds heavenly and all sorts of relaxing.
11. Recreate your first date
Do you remember when you and your SO went on your first date? I remember Dave was so distracted that he forgot to pay for parking and ended up getting a parking ticket. But really, it was a fun night, and we had an amazing dinner in Pike Place Market and great conversation.
12. Book a staycation at your favorite local hotel
While this is not super budget friendly, it is one of our favorite ways to get the vacation feel without having to fly. We love finding smaller inns and hotels that offer fantastic meals and a boutique feel.
13. Have a spa day
Speaking of smaller inns and hotels, one of the things we often like to indulge in during any staycation, or even just for an afternoon, is a relaxing massage. We've done both couples massages and private ones (as not all spas offer couples services) and there's nothing quite like it. Treat yourself and your partner to a spa service; from something simple like a pedicure to an all day treatment. I've found that typically even shorter services will still give you access to use the entire spa facility for several hours including saunas, pools, and steam rooms.
14. Volunteer together
Do something good for your community by spending your time with each other while volunteering. You may have to plan this a bit in advance depending on what the organization requires, but something like dog walking, serving food at a local shelter, or working at a soup kitchen will make you feel good and benefit others in need.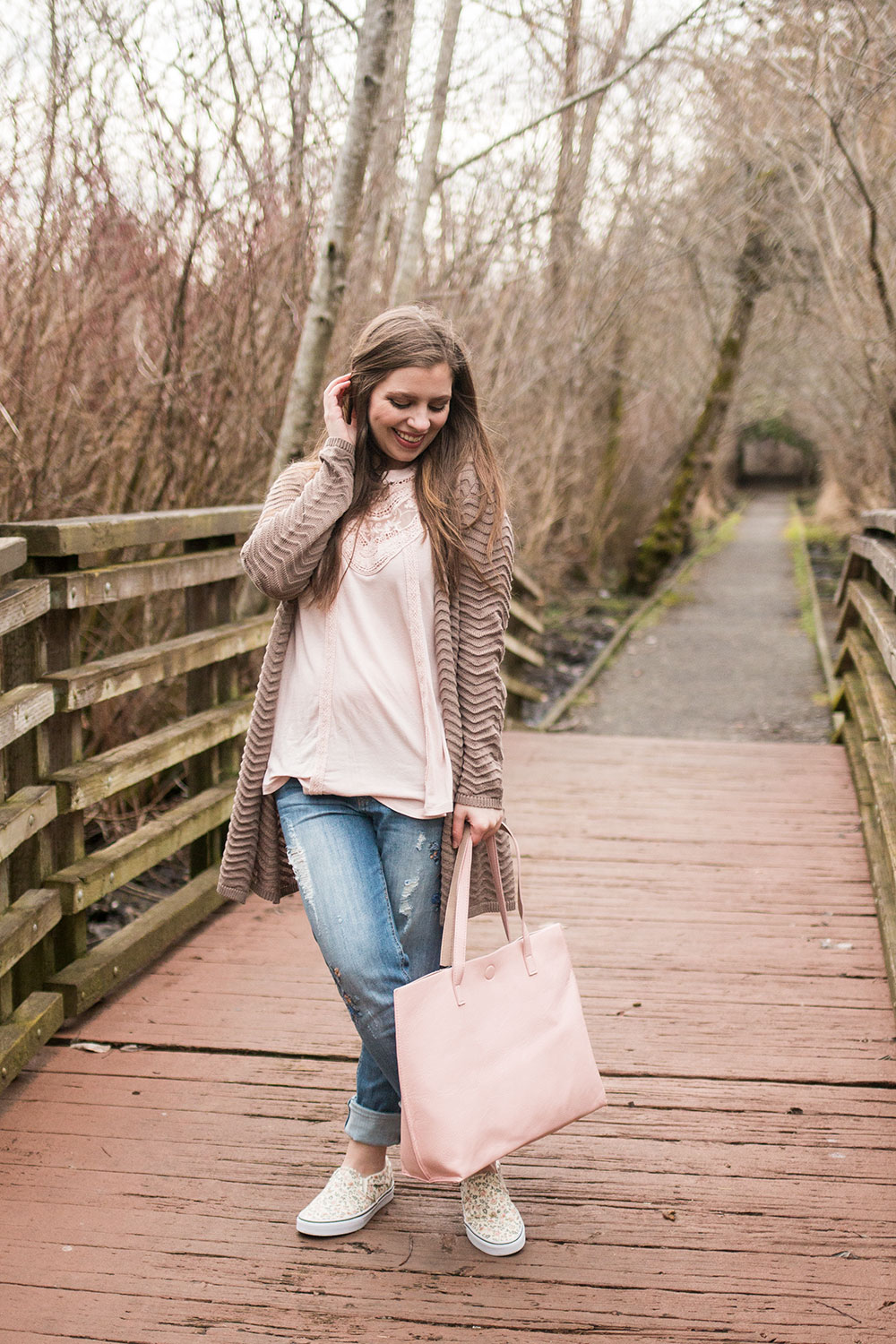 15. Cook a meal together
We all have to eat, so might as well make it fun! Consider preparing a meal together, all the way from the grocery store to plating it. Sure it may take a bit longer than normal, but you'll be able to build new skills and hopefully enjoy yourselves along the way!
I hope those 15 date ideas for Valentine's Day inspire you to do something fun and different this holiday. No matter your budget, you should be able to find something free or spendy to indulge you and your significant other in!
How do you spend Valentine's Day with those you love? What do you have planned this year? I'd love to hear all about it in the comments!