Affiliate Links 
Last week Target launched their latest "designer" collaboration… except it wasn't with a well-known designer, but instead the founders of Who What Wear, a popular fashion blog. When I saw the press release and lookbook, I was super excited. Stripes, florals, bright pops of color… the collection looked like my jam.
However, when I was online at midnight… nothing showed up online. I waited and waited and finally gave up and went to bed. I set my alarm for the next morning to hit Target to see it in person. And then my phone died, so my plans to post a "fitting room" try on was completely foiled. When I got to the racks… I was disappointed. A lot of the pieces I most wanted to try, like the lace tunic and floral trench, were nowhere to be found and still aren't online. Other pieces looked and felt too cheap. The blue moto jacket, for instance, was not available in my size, but I wouldn't have bought it anyway – it was super thin and did not look very nice regardless of the price. The cape blazer was also MIA.
I carried on because I genuinely wanted to like this collection… but after taking a sampling of pieces I genuinely thought I'd love home, I'm not so sure.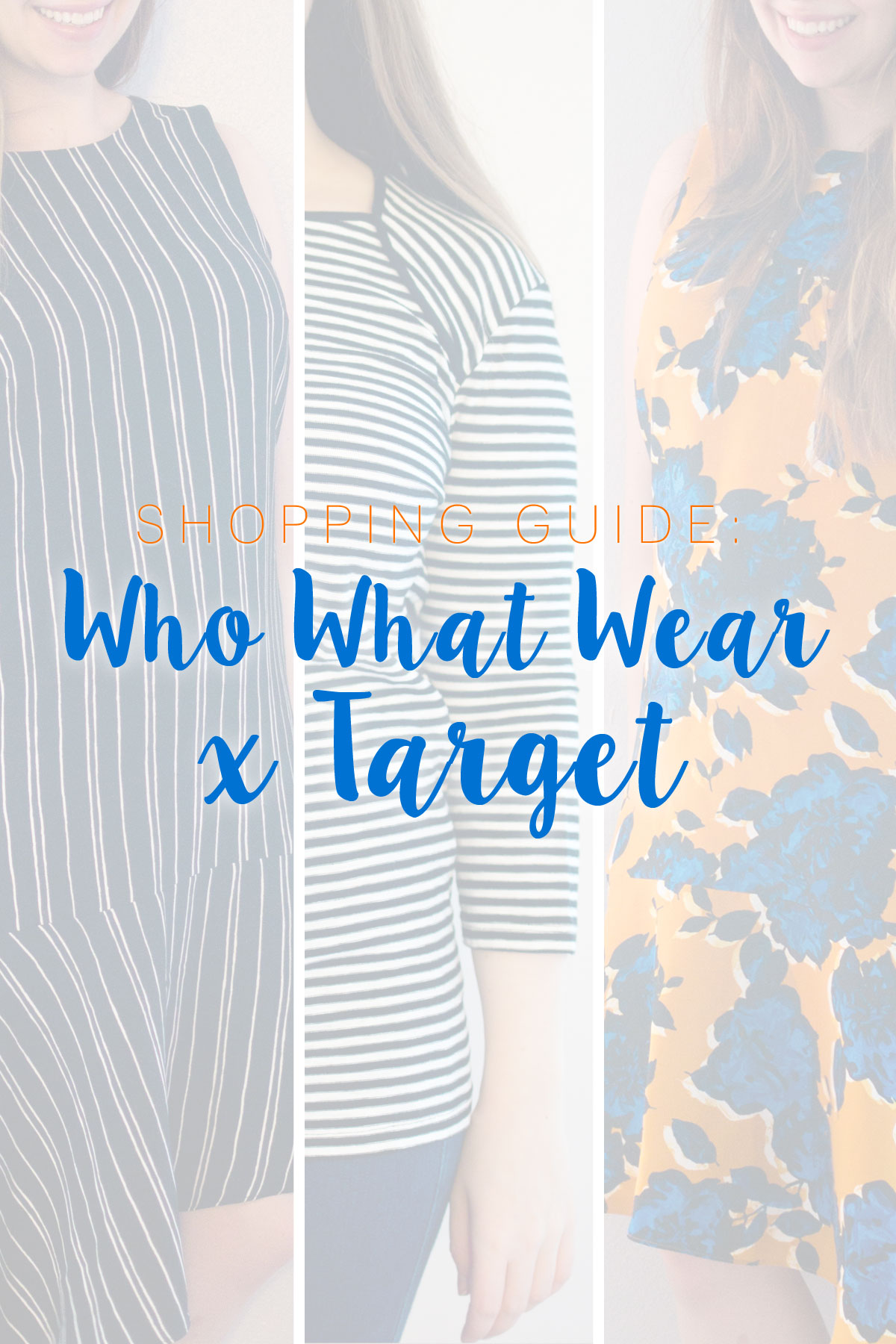 Who What Wear Target Collection: Shopping Guide & Try On Haul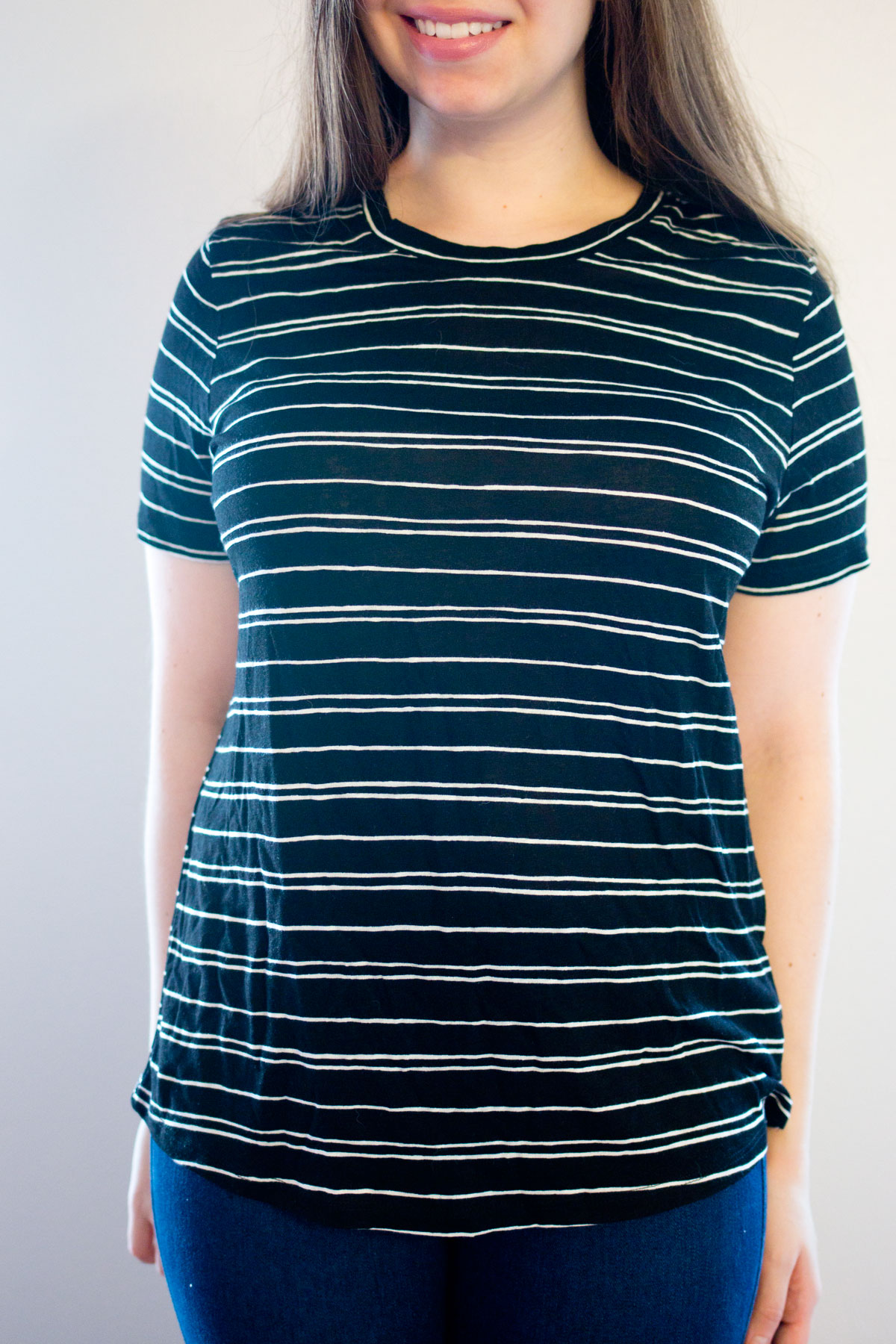 All Over Printed Tee in Black/White Stripe, Size Small, $17.99
The first rack I hit was one that was full of stripes. I'm a huge fan of having multiple tees in a variety of colors and patterns for layering, and these would have been perfect.. except I'm just not digging the fit, at least of this particular one. I do like the floral one, and may try that on if I can find it in store.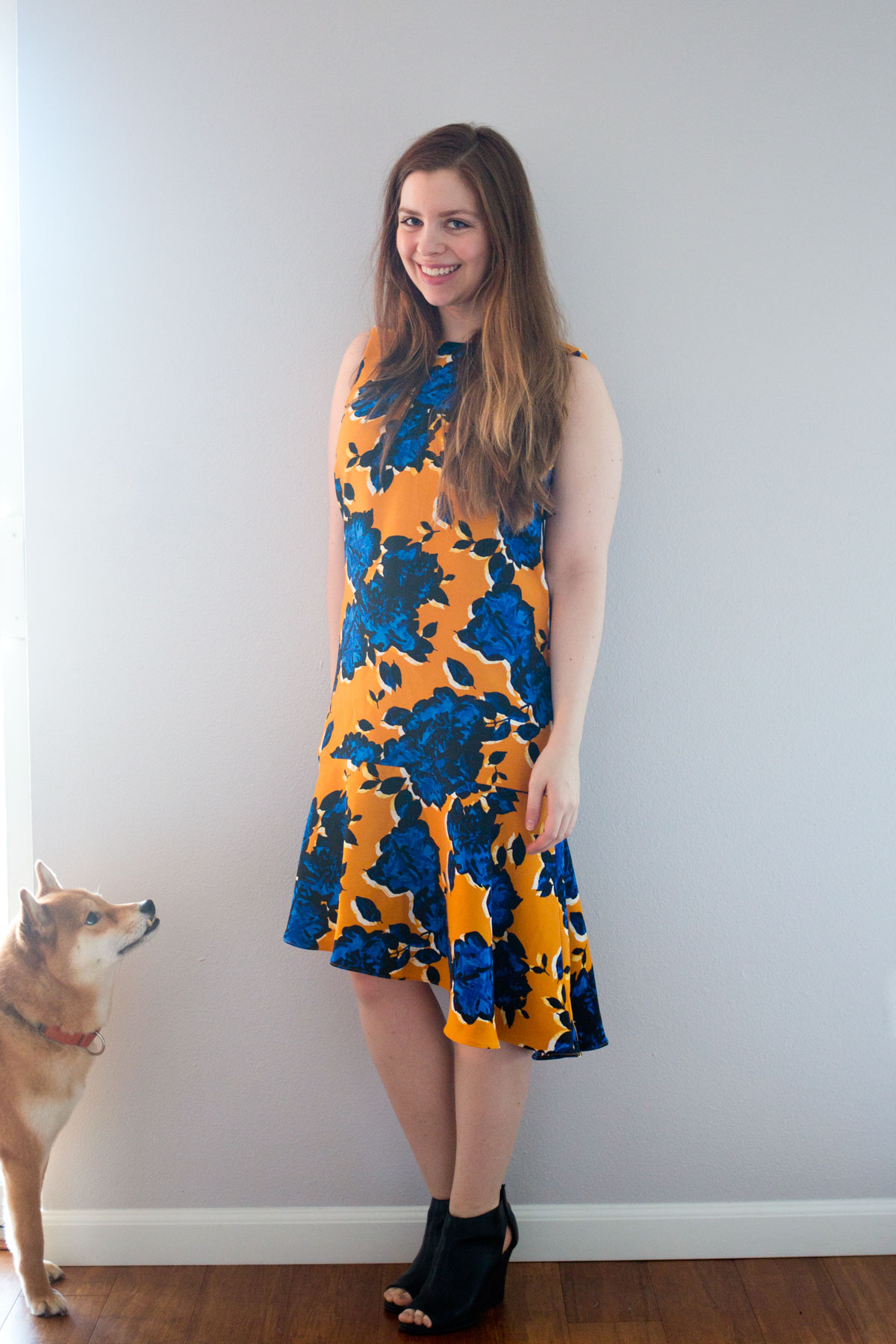 Sleeveless Fluted Shift Dress in Yellow Floral, Size Small, $29.99
I honestly did not remember seeing this in the collection's lookbook, but I was attracted to the overall color scheme and liked the asymmetrical hemline. I'm not sure I love it, but I'm not sure I hate it either. I feel like for the price, this is a great piece to have for events. Thoughts?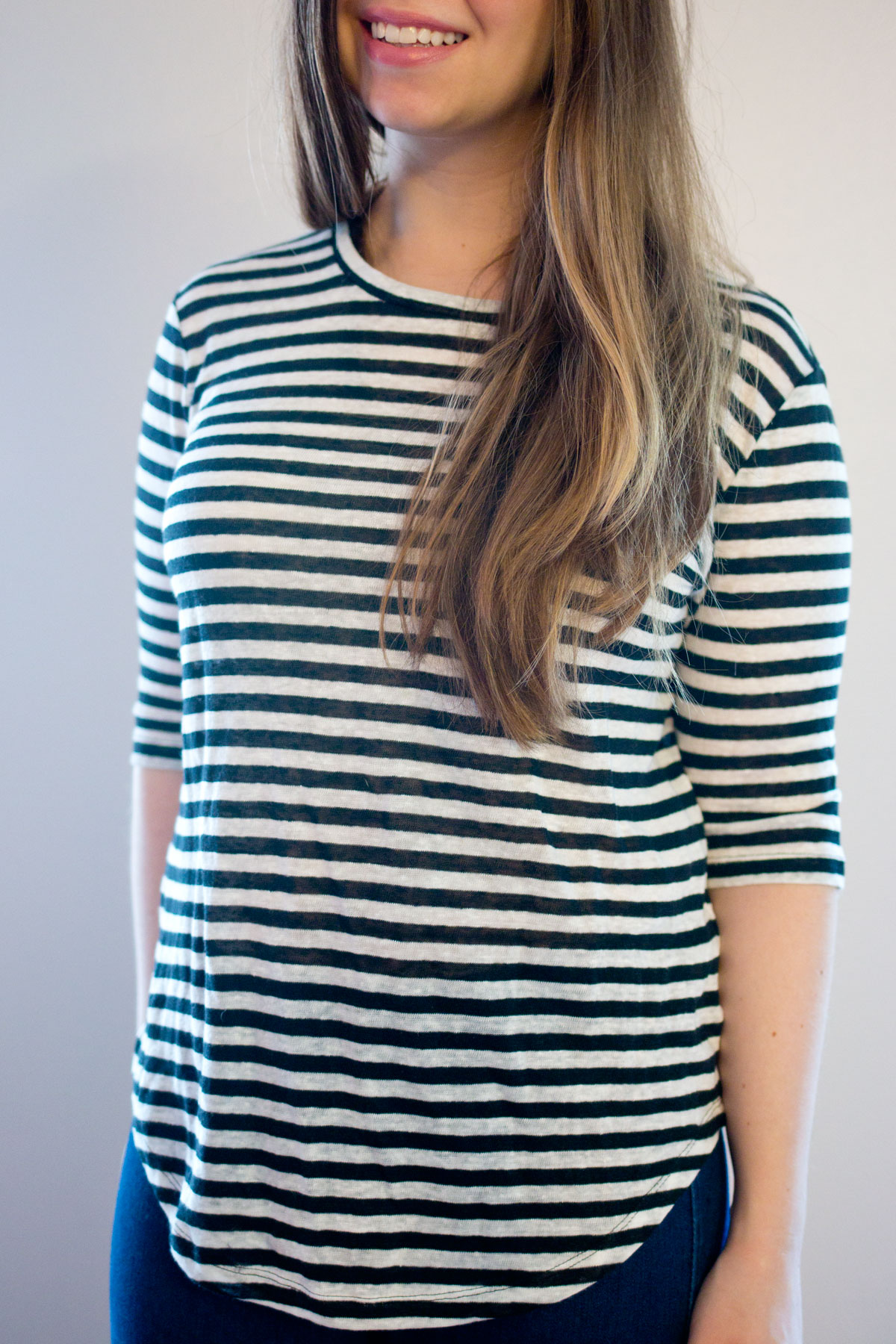 Linen Tee in Black/White Stripe, Size Small, $17.99
I like this one! I also like that it comes in a wide variety of solid colors as it's a nice layering piece for spring. If I had one gripe, it would be that the blend of this is slightly sheer (which I think you can see in the photo), so I'm always going to have to be careful to wear a nude bra and/or cami under this.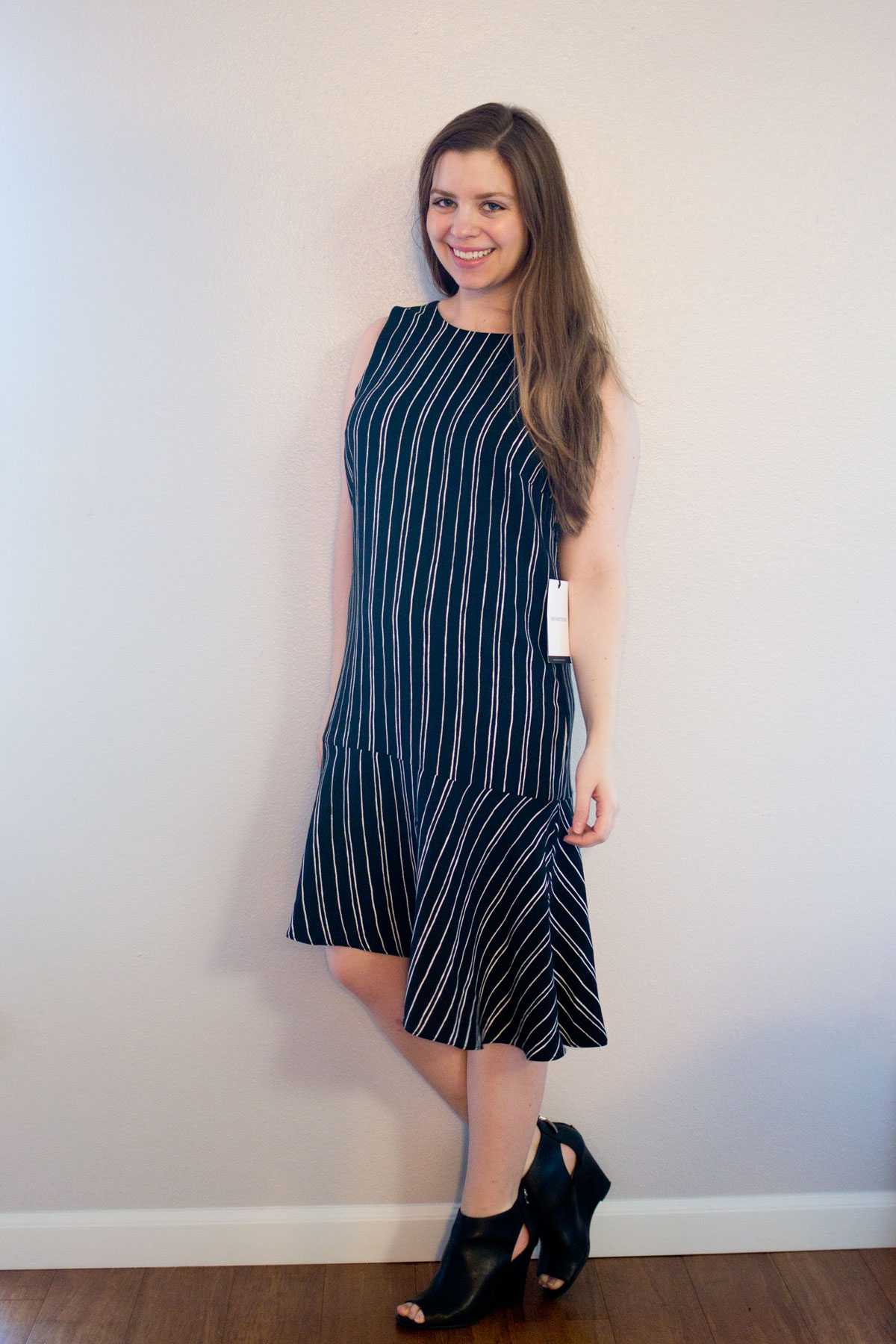 Sleeveless Fluted Shift Dress in Black/White Stripe, Size Small, $29.99
Unlike the floral dress, I just don't think this one is my style at all. I thought this would be a good staple, but I'm just not feeling the pattern on me.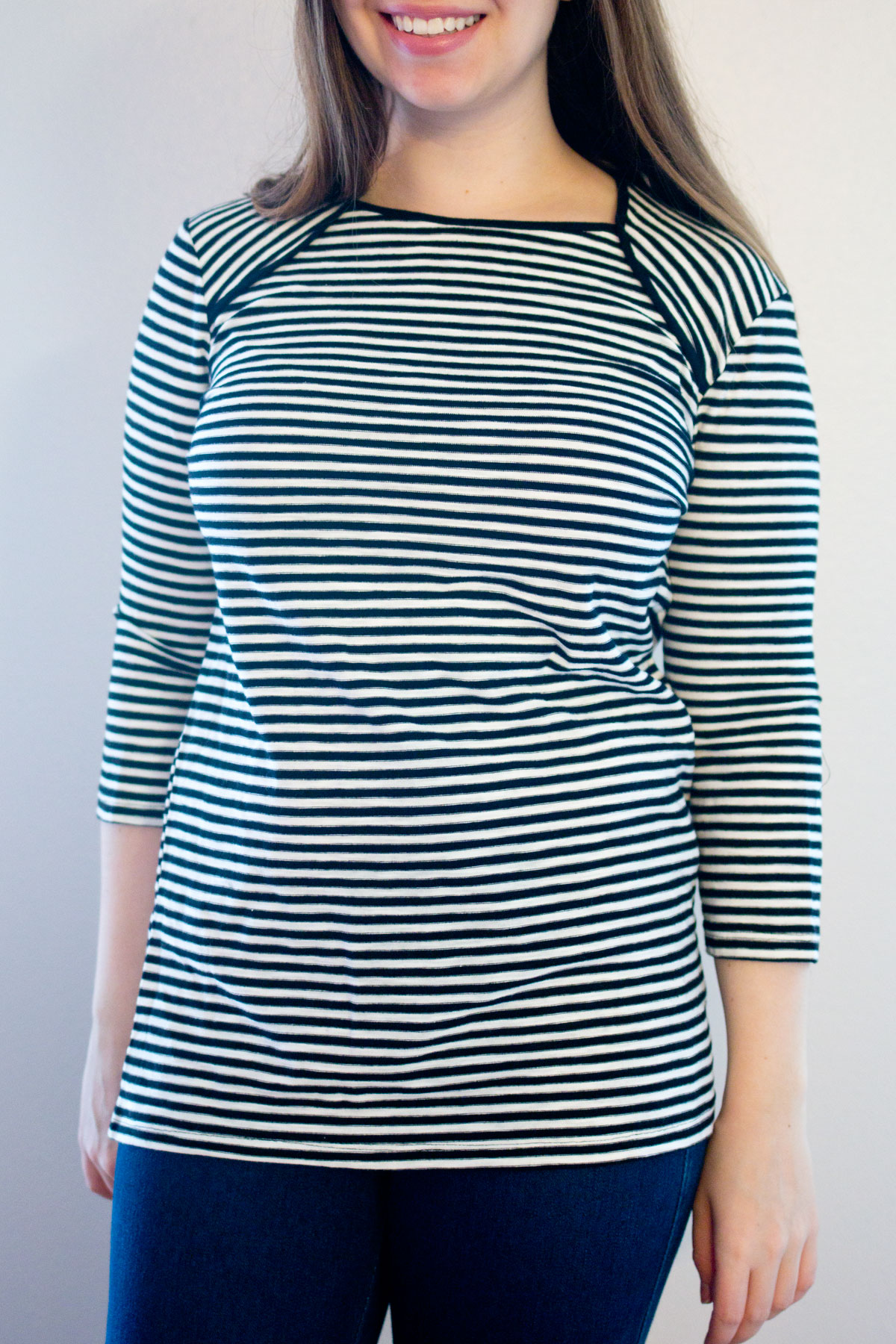 Bateau Tee in Black/White, Size Small, $19.99
The fit of this is nice… everywhere but across the chest. The story of my life, womp womp. I like the overall look of this, but it's just uncomfortable for me to wear, and I'm pretty sure that a medium would be too loose in the body.
Overall I'm not thrilled with the collection, but I'm hopeful the next iteratiion (if there is one) will be better, and some of the pieces from the lookbook will be making an appearance soon. I believe the idea was that they were going to release mini collections though I'm not sure how often. If you guys are interested in seeing fititng room reviews, I'm happy to take one for the team and try thigns on for you. Just let me know!
Did you pick up anything from the Who What Wear x Target collaboration? What were your thoughts on the collection?