Sponsored Post: Today I'm partnering with Maybelline and Collective Bias to share my looks to love just in time for Valentine's Day. All opinions are my own. :) #MNYLookstoLove #CollectiveBias
Since Valentine's Day falls on Sunday this year, what better way to spend the day than going on a fun afternoon date with the special person in your life? I thought it would be fun to prepare ahead of time with a little day date appropriate makeup just in time for the big (or small, depending on how you feel about Valentine's Day) holiday.
While we're never ones to go over the top with celebrating, I'll take any excuse to find a new outfit, don a fun makeup look, and enjoy my company on a fun new adventure. Regardless of what you have planned for the day, be it a Galentine's Fete, a special night out, or just chilling at home, I'm pretty sure you can't go wrong with a lovely blush toned eye and a red lip. So grab a couple of your Maybelline favorites like The Blushed Nudes Palette & the Falsies Push Up Drama Mascara and let's get started!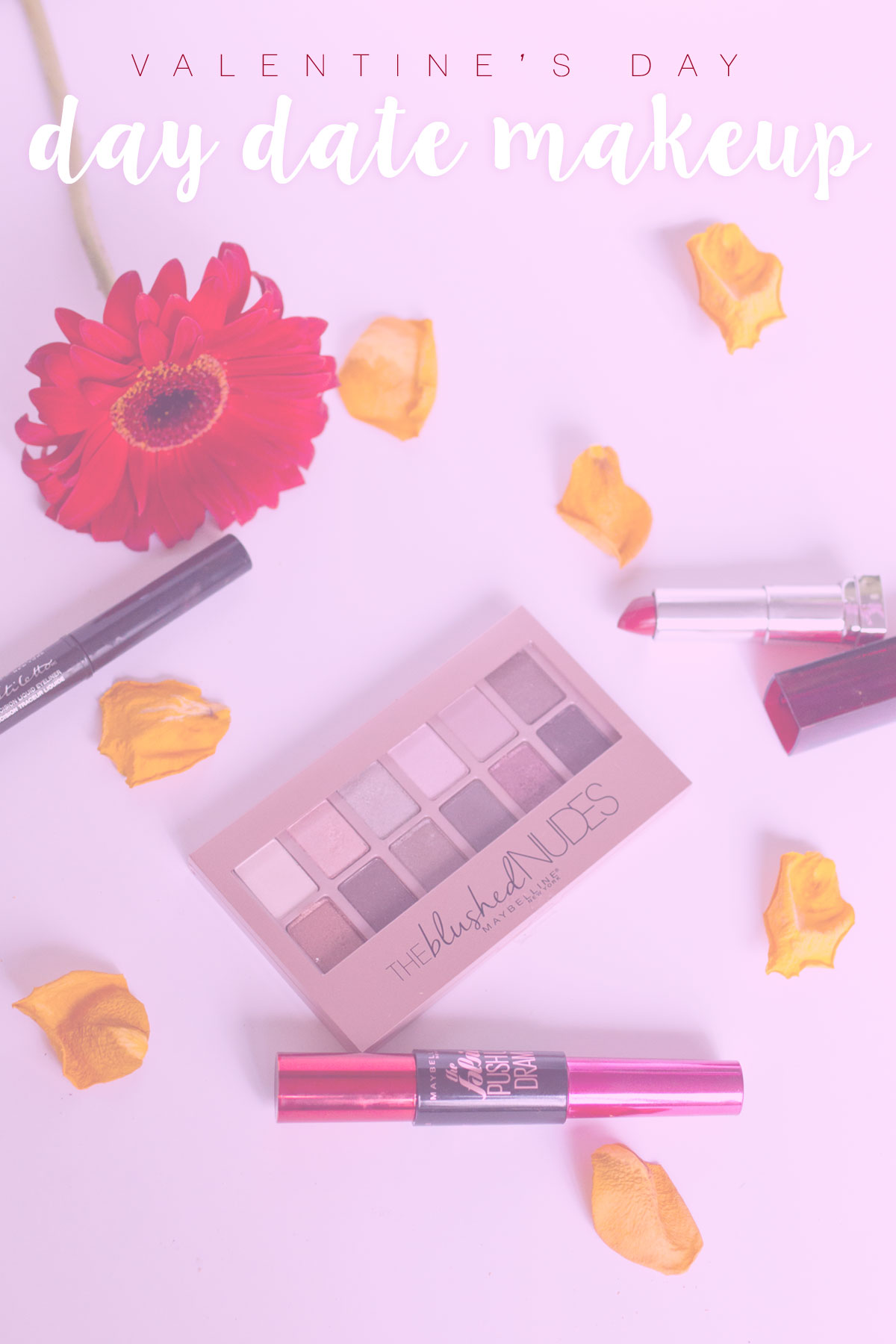 Valentines Day Makeup Tutorial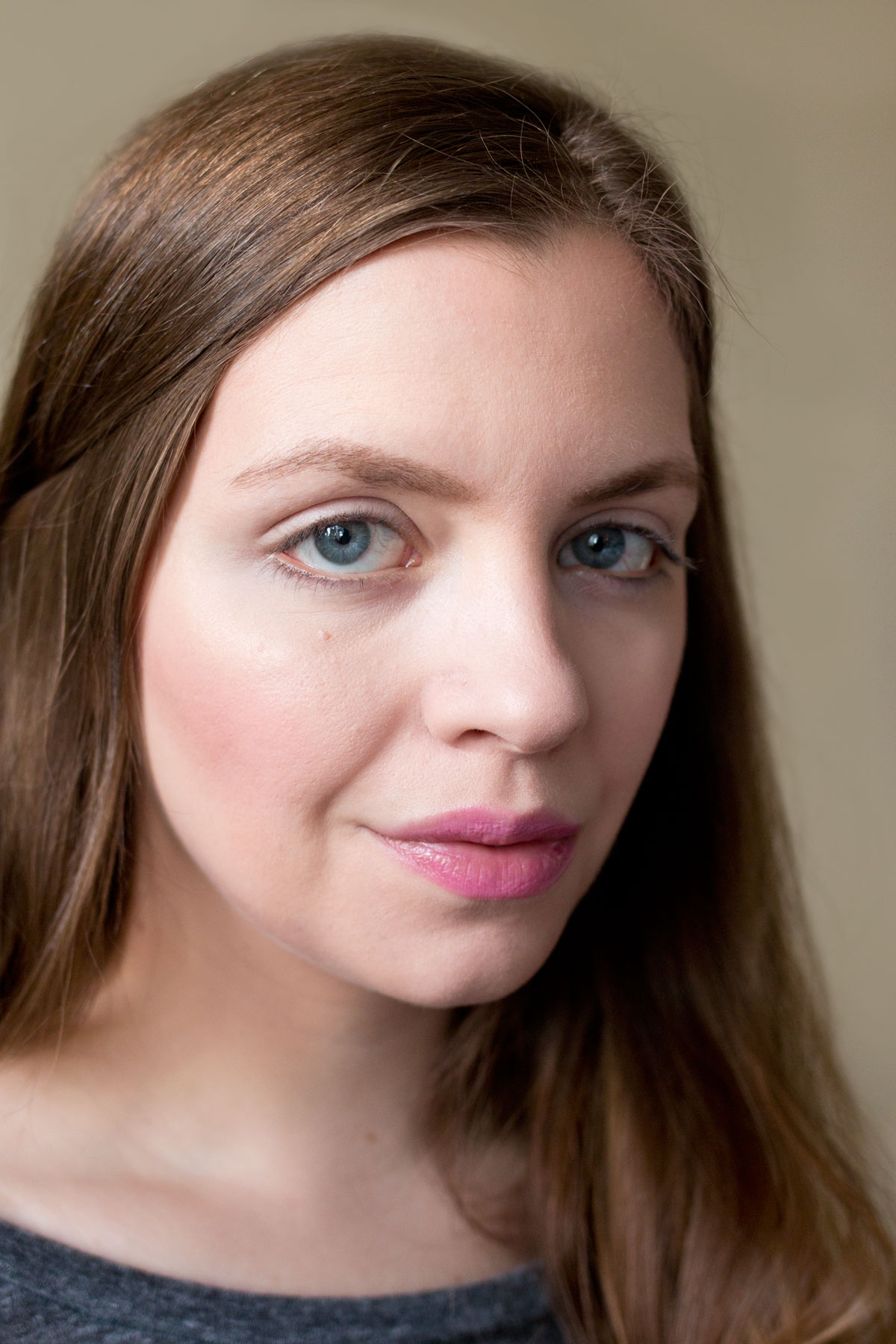 First things first, we're starting right where we left off on the everyday contouring tutorial! That will be our base for this look, so if you haven't mastered that one, I'd recommend starting there. Don't worry, I'll wait. ;)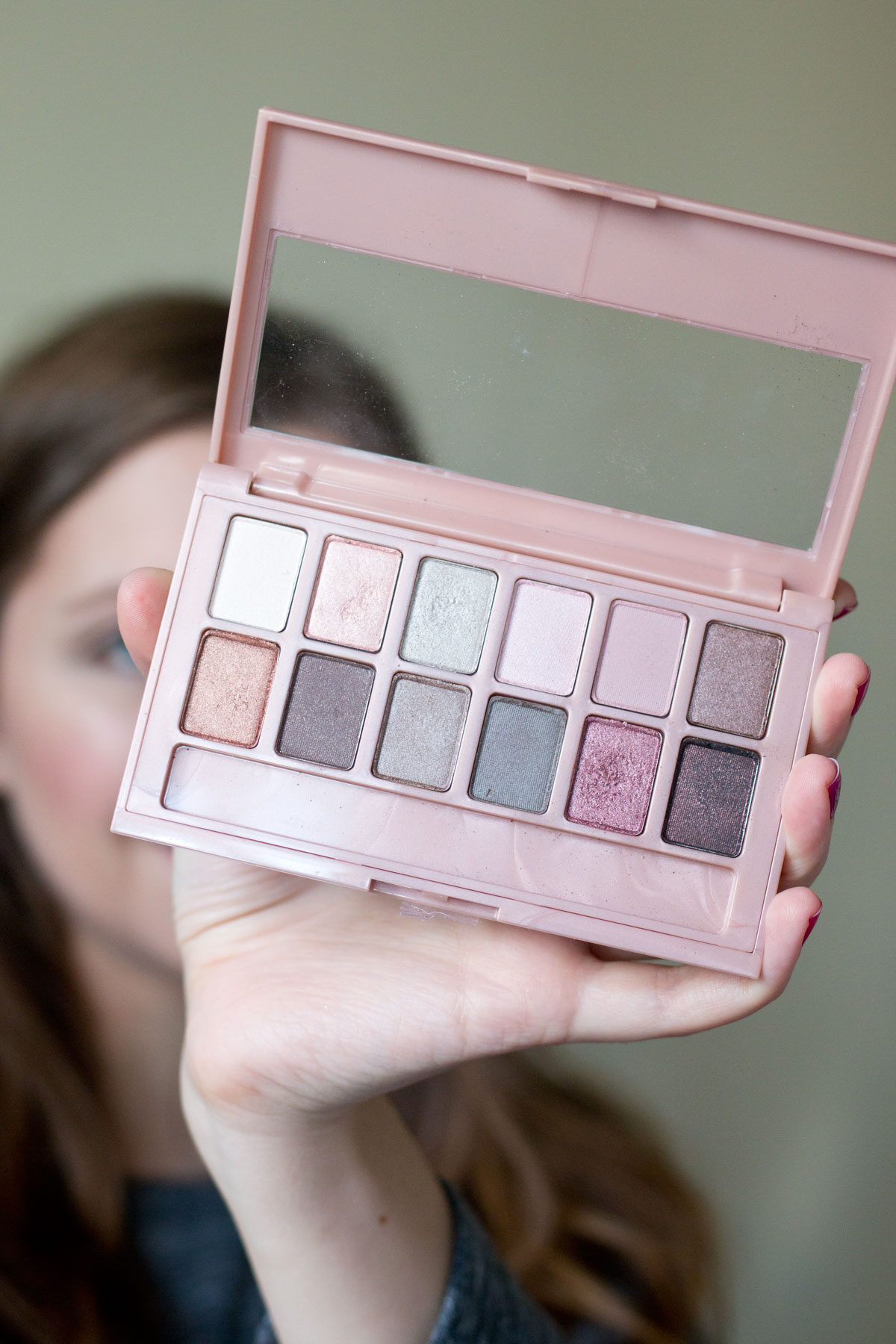 Now that you're all prepped and ready, let's jump into Maybelline's The Blushed Nudes Eyeshadow Palette. There are some absolutely gorgeous pink shades infused with rose gold pigments that are perfect for a Valentine's Day look, but also work well for everyday wear too. I'm going to be using some of my absolute favorites in this look.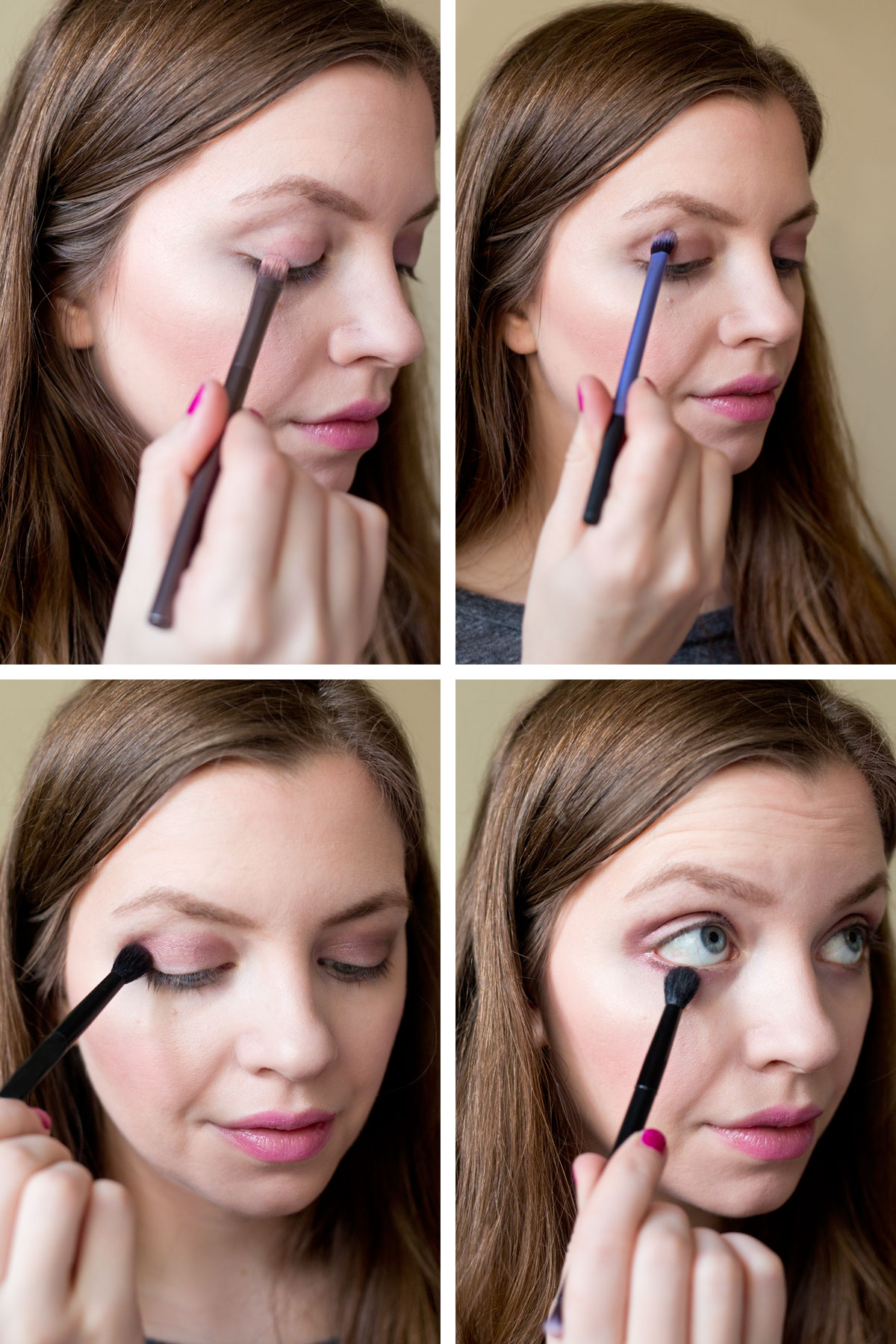 First up, we'll be using the second from the top right matte pink shade all over the lid as the base. Next, we'll be transitioning the base color with the taupe shade found in the bottom left center. This will work as our transition. With a fluffy blending brush, I then used the darker pink-red shade on the bottom, second from right. This color is beautiful and adds a great pop of color. I also brought this out and along the outer half of the lower lashline with the same blending brush.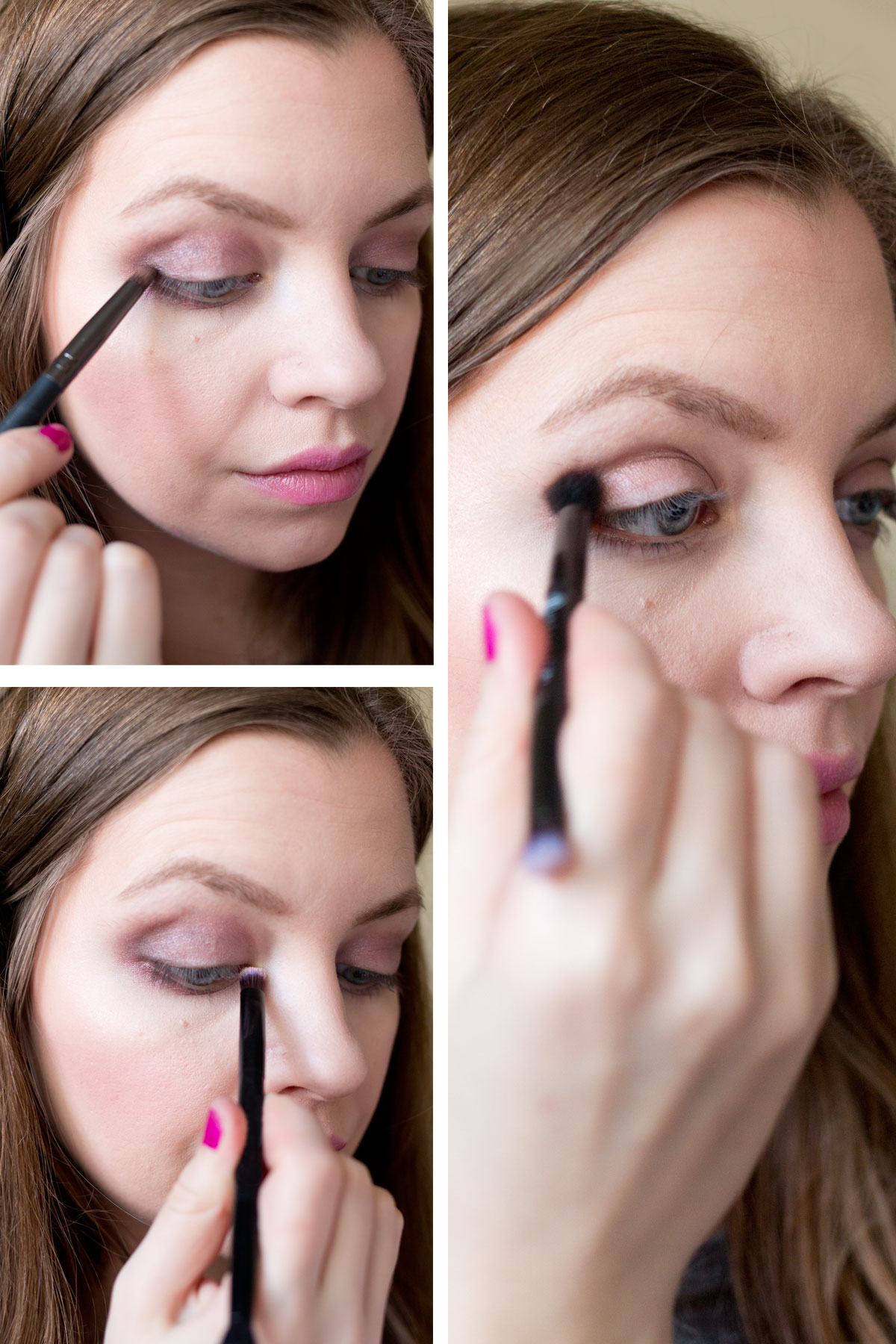 After that, we'll be adding some detail to the eye look. With a pencil brush, pick up some of the dark purple shade found in the lower right corner of the palette. Blend this into a v shape on the outer edge of your eye. With a fluffy blending brush, blend this into the outer corner and the crease, picking up more shadow to deepen the look, or not if you'd prefer something more demure. With the bronze shade in the lower left corner of the palette, run this along the inner lower half of the lash line with a small brush. Tap off the excess and with the same brush, grab some of the light pink shimmer shade on the top left, second shade in. Pop this into the inner corner of the eye for a little extra highlight. You can also run this along the brow bone as a highlight.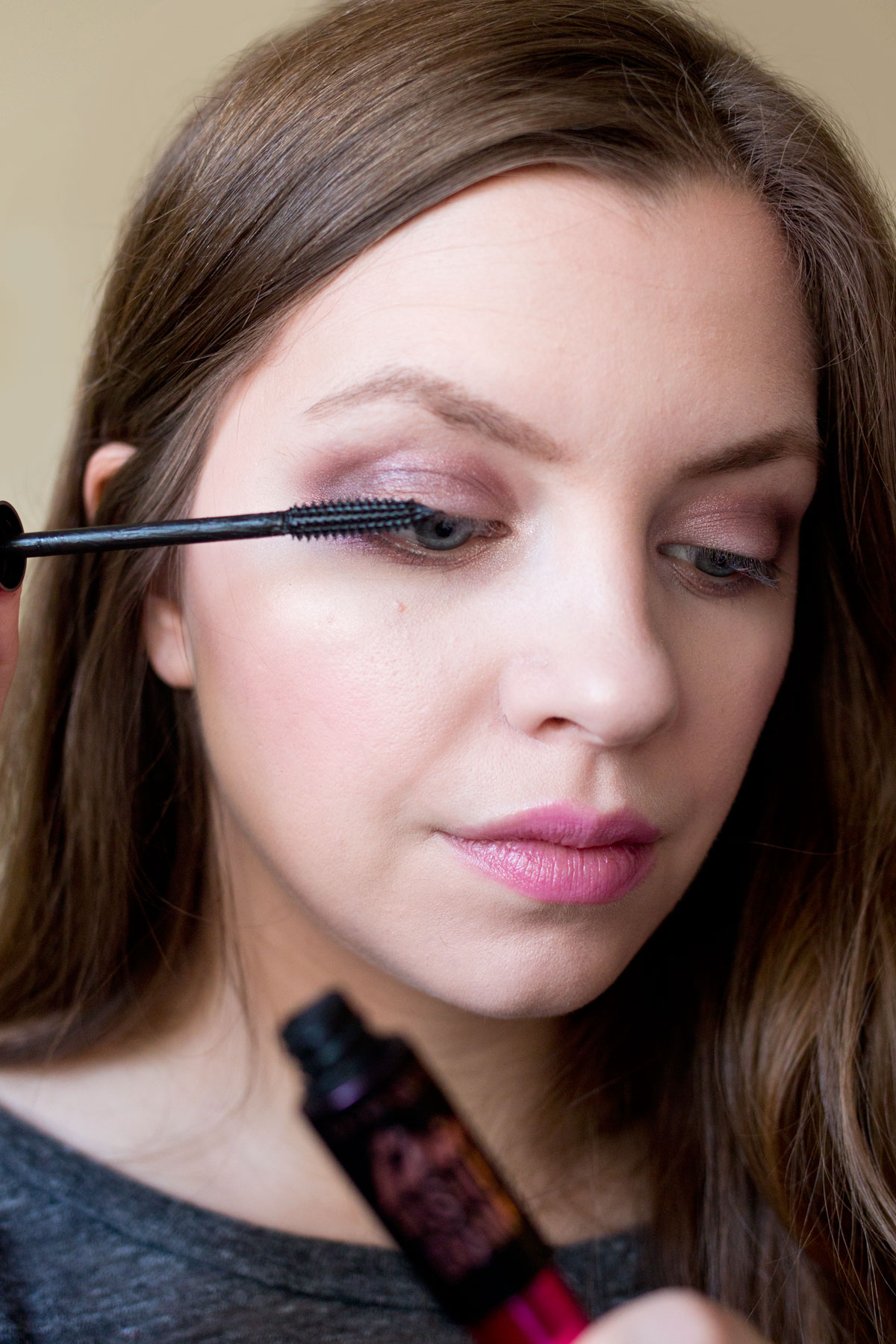 With your Falsies Push Up Drama Mascara, give your lashes a coat or two, depending on how soft or dramatic you'd like your lashes to be. This mascara does a great job at both plumping up lashes and holding them in place.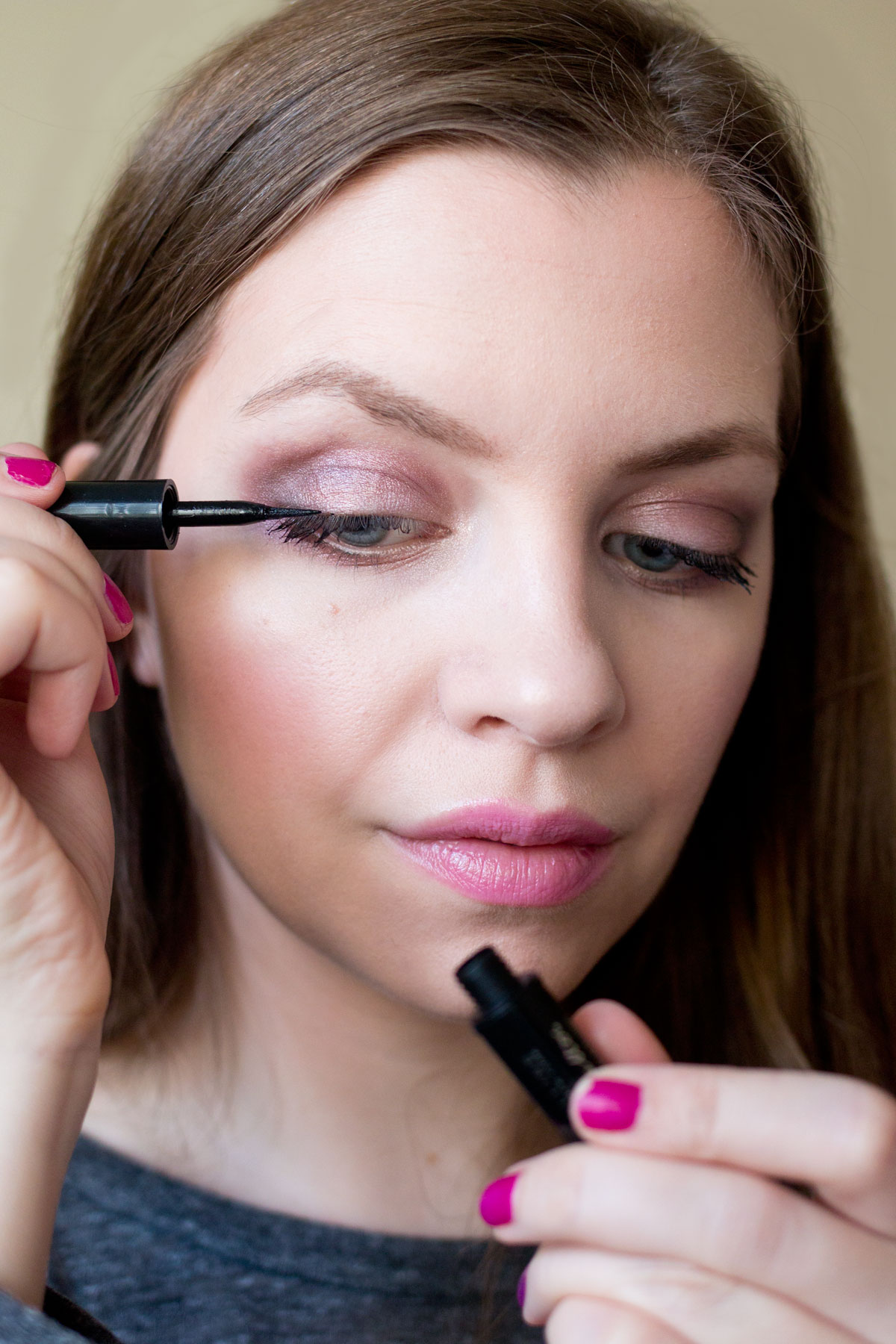 After the mascara has had a chance to dry, grab your Line Stiletto Ultimate Precision Liquid Liner and using your lashes as a guide, run it as close to the lashline as possible. We're not doing a super dramatic wing on this look since it's a daytime look, however if ultra glam is more your style, get it, girl.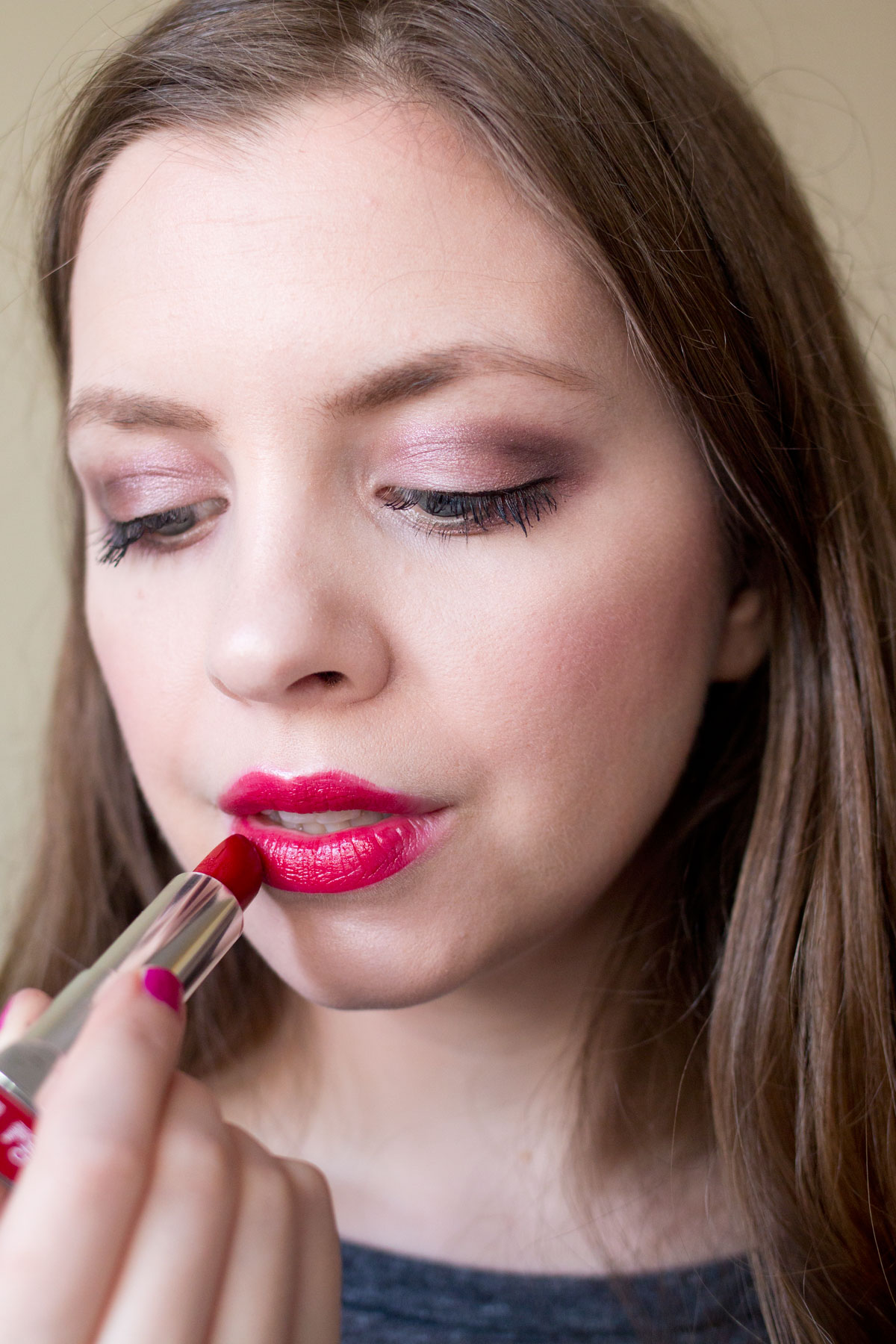 For the final touch, we're going to add a real pop of color on the lips. I'm using Maybelline Color Sensational LipColor in Red Revival. If softer is what you're going for, I love Romantic Rose as an alternative, but there are plenty of brilliant shades to choose from!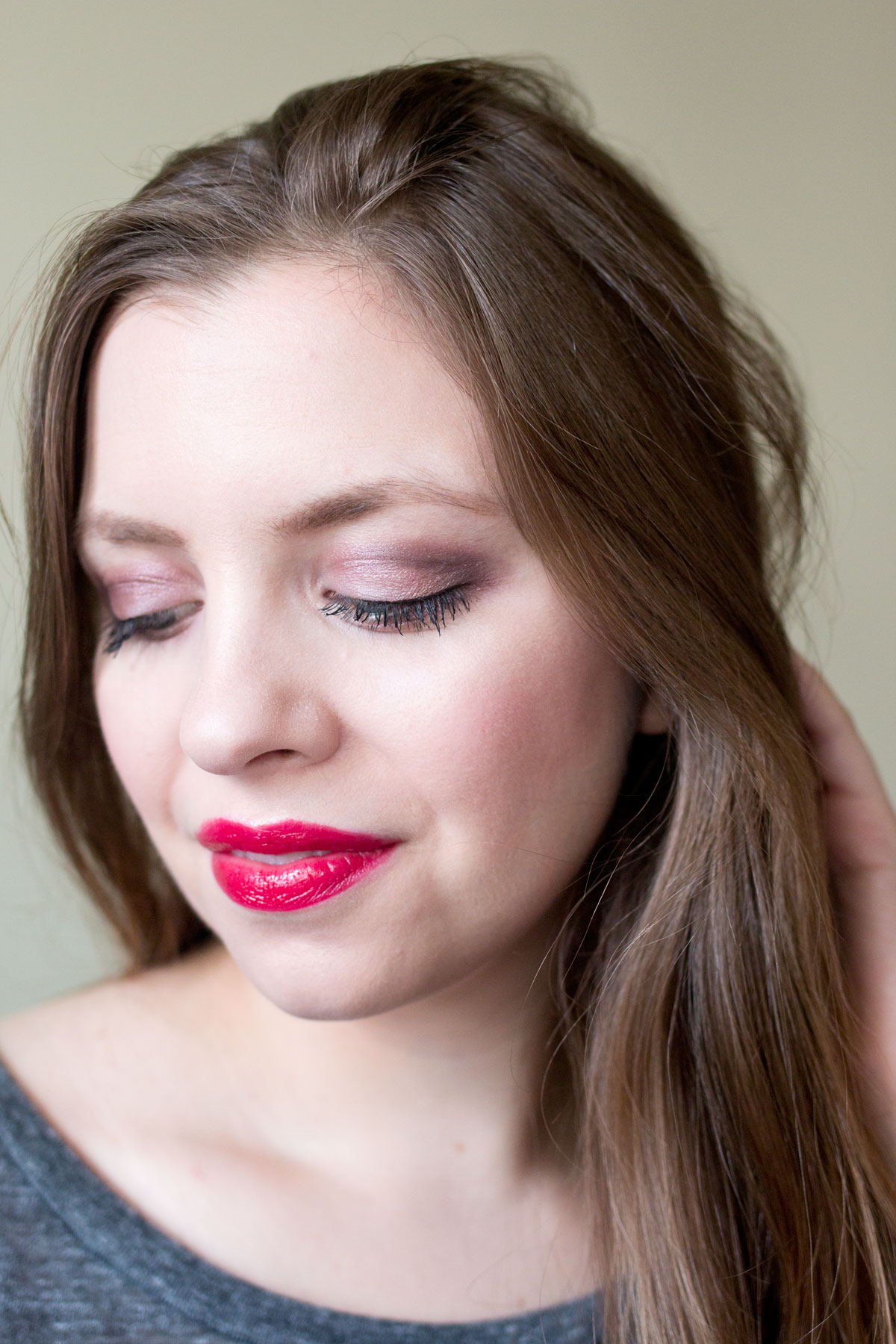 And with that, you're all ready to go for your Valentine's Day date. Your significant other will definitely be all heart eyes emoji when they see you!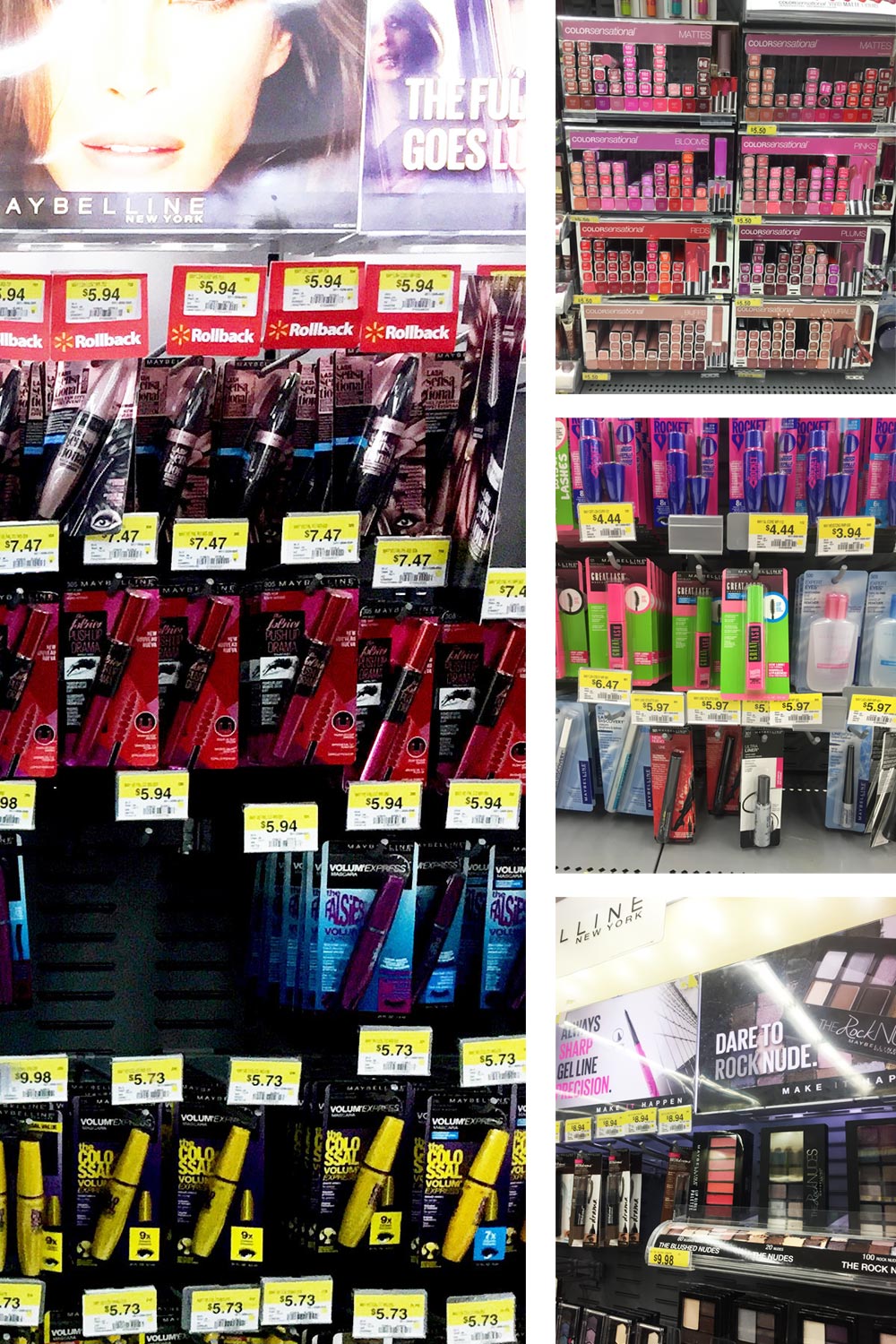 Best of all, this makeup doesn't break the bank. All found at your local Walmart, the total cost of the items used in this tutorial is about $30! (Probably even cheaper if you use coupons, just saying.) You can find them in the cosmetics aisle, but don't blame me if you end up finding a few extra things to throw into your basket too. That cosmetics aisle is dangerous!
What do you have planned for Valentine's Day? Are you planning a special makeup look for the day or are you going casual this year? I'd love to hear all about it in the comments, and if course if you recreate this look I'd love to see it!