Sponsored Post: Today I'm partnering with Maybelline and Collective Bias to share my looks to love just in time for Valentine's Day. All opinions are my own. :) #MNYLookstoLove #CollectiveBias
Contouring is a makeup trend that won't quit. For a hot minute, it was all about the strobing, but I'm back to seeing contouring kits and new products related to the contour everywhere! For a long time, I was mystified by the concept of contouring. Sure, natural shadows and highlights of the face make sense, but creating them with makeup? Seemed like something only done in the movies!
Definitely not these days, and with the introduction of so many accessible contour kits, it's easier than ever to give it a try. Maybelline recently introduced the Master Contour Palette and honestly it's one of the best kits I've tried. The shades of all three products in the kit go really well with my cool-to-neutral fair skin tone and for the price, the color payoff can't be beat. Today I want to share with you how easy it is to add contouring to your everyday routine, as well as a peek at the brand new Maybelline Dream Velvet Foundation!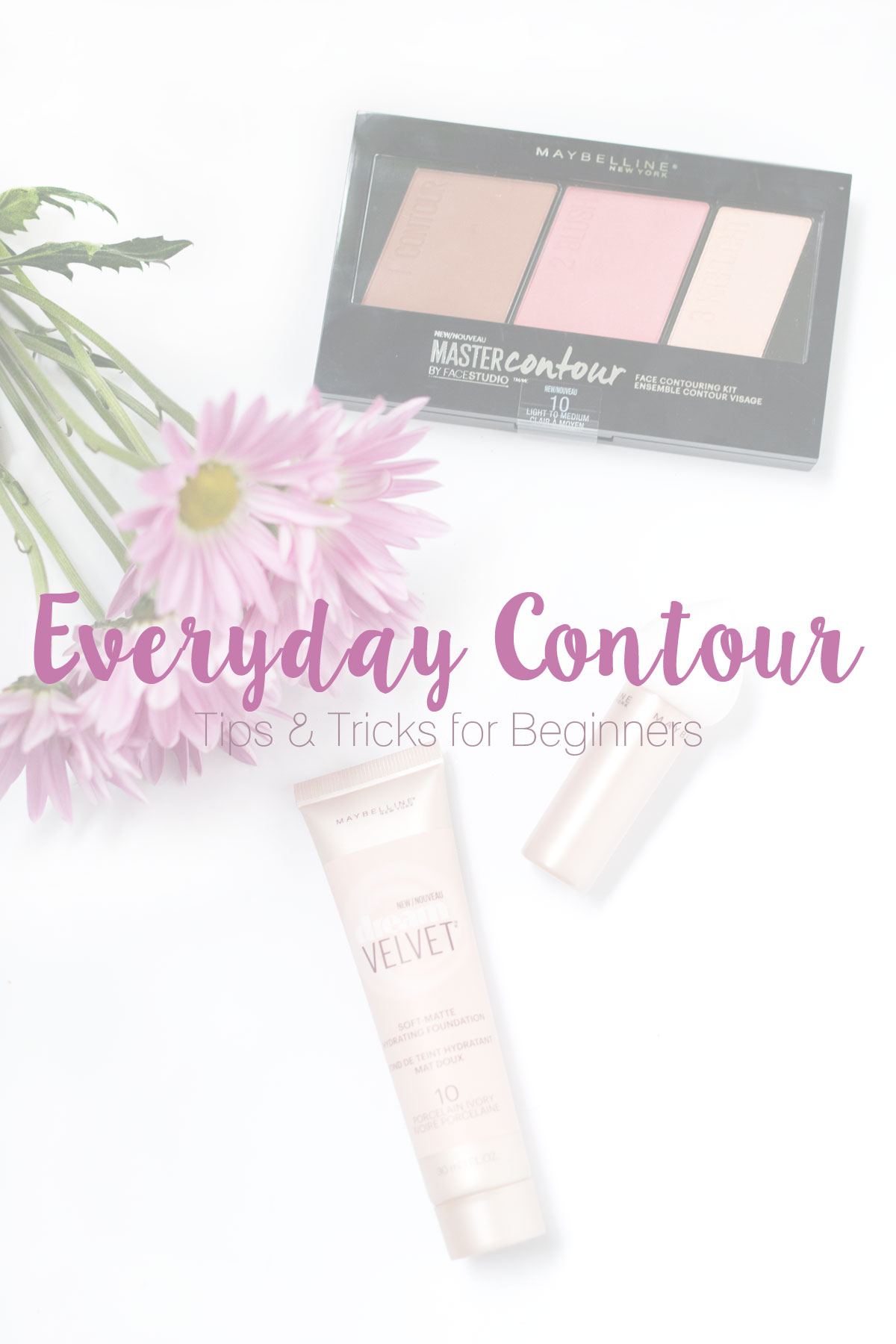 Everyday Contour Tutorial
First up, let's dive into getting that skin looking prepped and polished. I used a daily moisturizer and then patted a little primer in my t-zone. I have some larger pores in this area that I like to make sure are all covered up.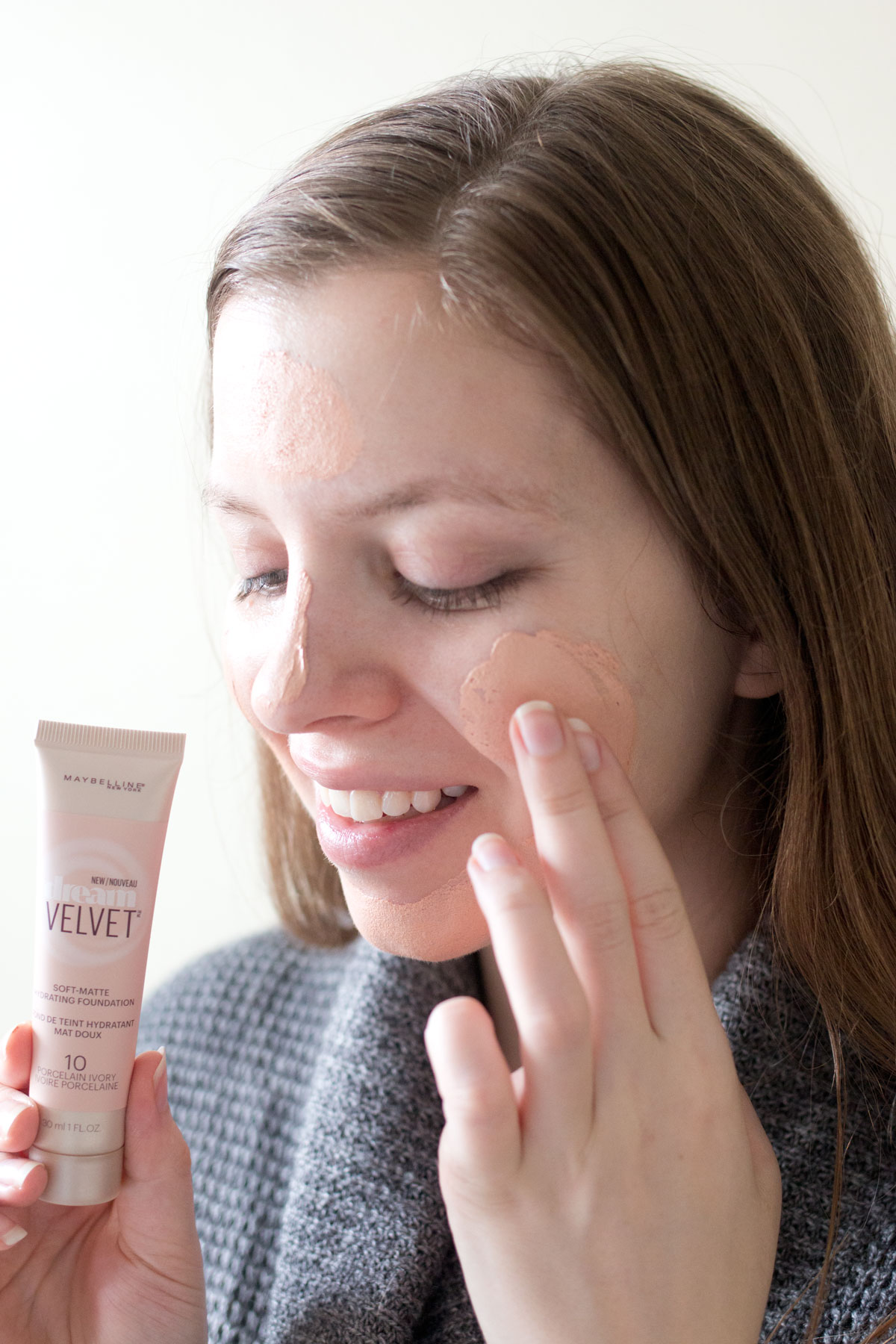 After that's done, I'm dabbing the Maybelline Dream Velvet Foundation directly onto my face in a few key areas – my cheeks, nose, forehead, and chin.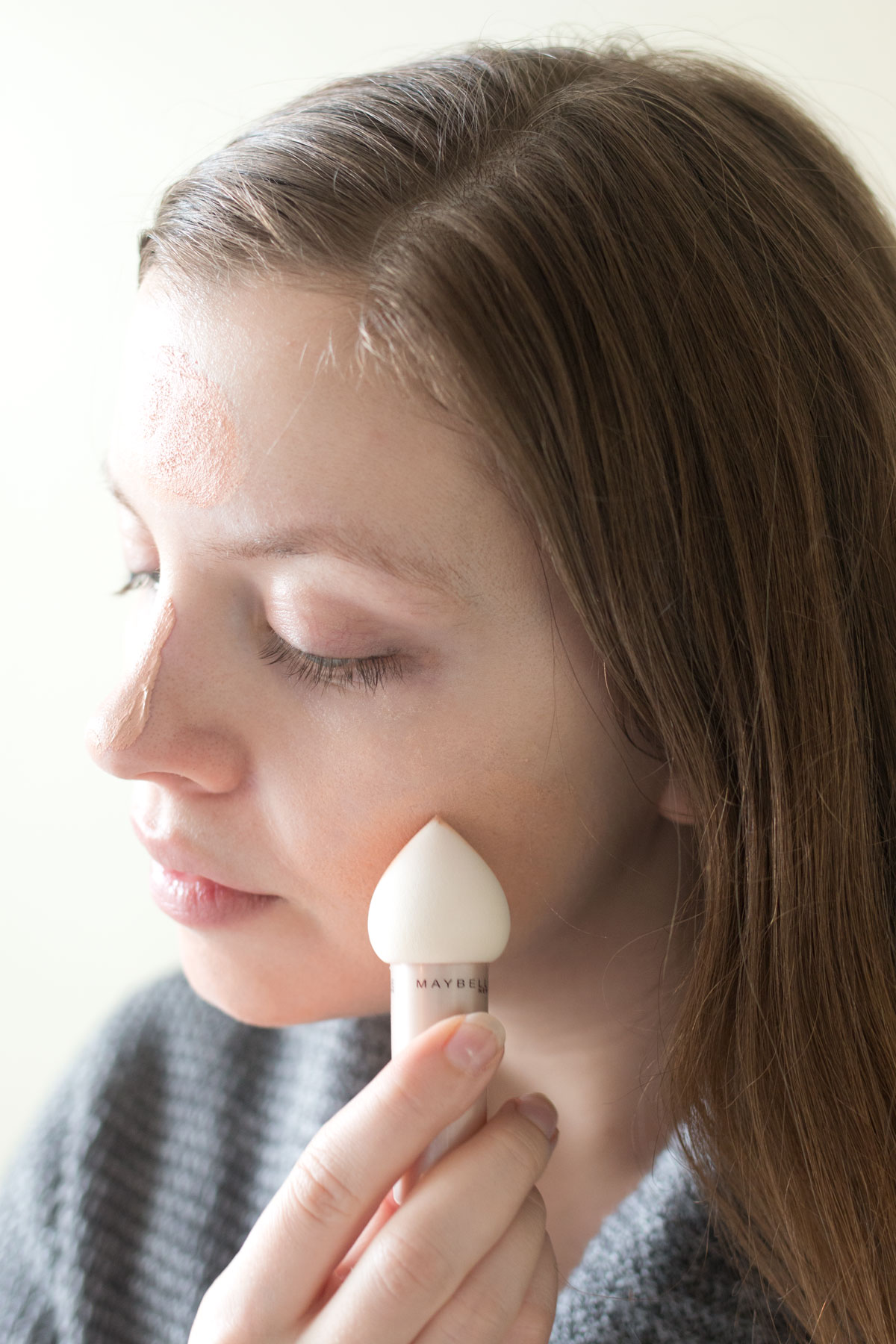 Next, I grabbed the new Maybelline Dream Blender tool and used this to blend out the foundation. Just like other beauty sponges, I found this one works best when dampened. (Just be sure to squeeze any excess water out!) The shape of this especially works well around the eyes and came in handy when I applied my undereye concealer.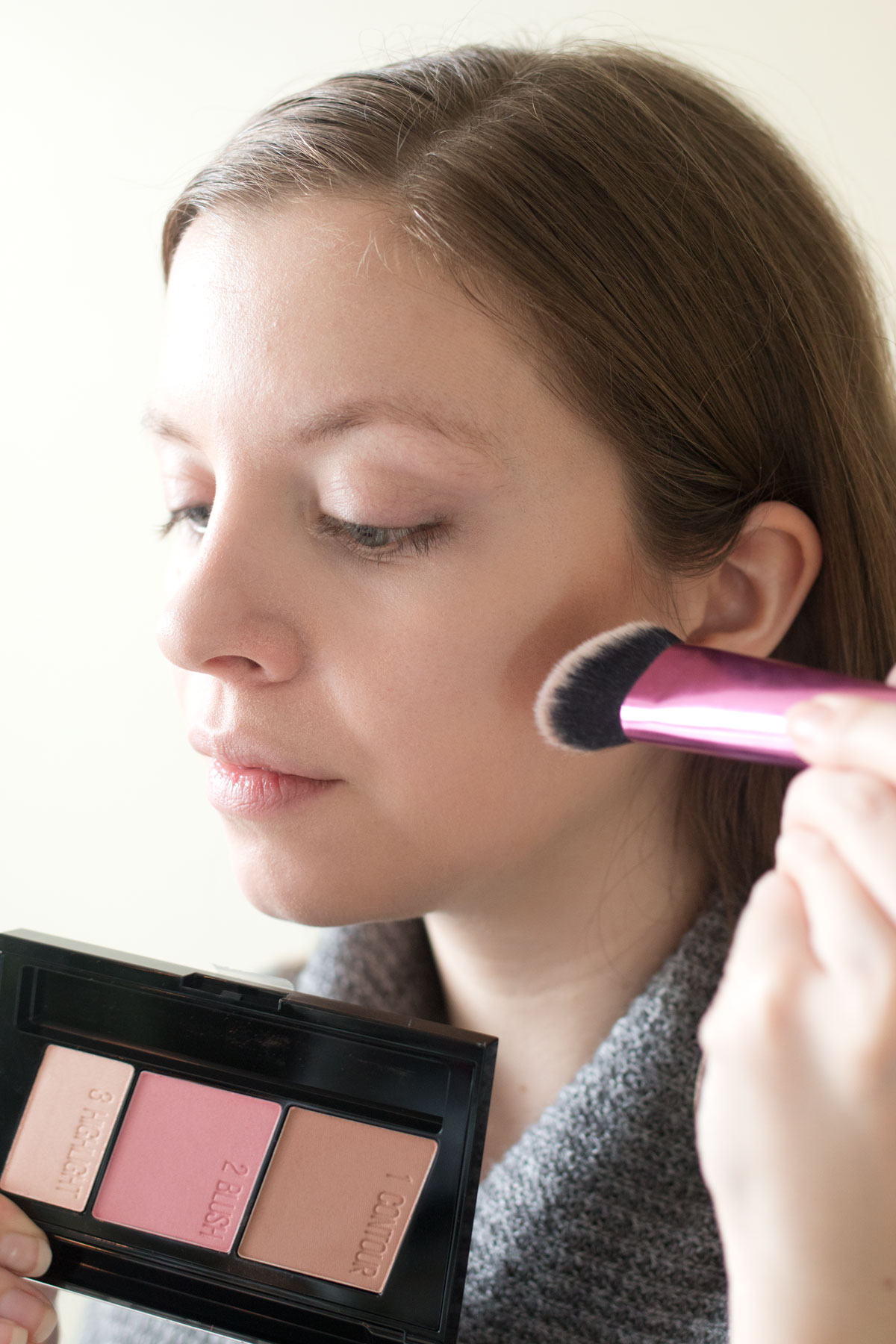 After you've prepped your foundation layer, it's time to get busy with the contour! I promise this is easier than it seems. With an angled brush, make a line from the top of your ear to about mid-cheek. Then gently move your brush back and forth on this same angled line to buff it into the skin.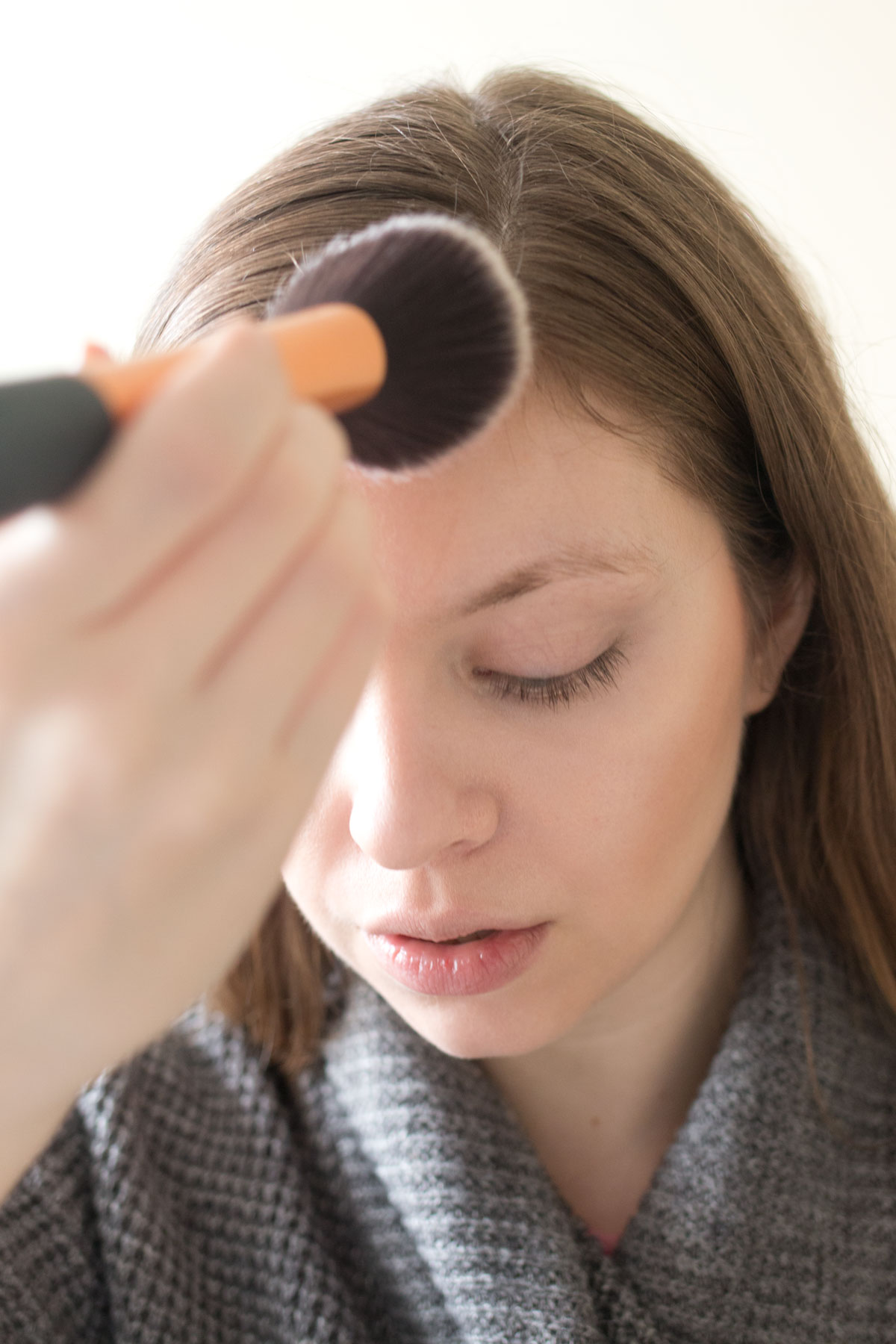 Unlike a bronzer,  your contour should only be deepening areas of your face that naturally are shadowed – cheekbones, around the hairline, and temples. With a light hand, pat a powder brush into the contour shade and run this along the hairline, then down to your temples. I can find this area can get over powdered quick, so I prefer to keep my hand very light and use a fluffy brush so I can buff it out easily.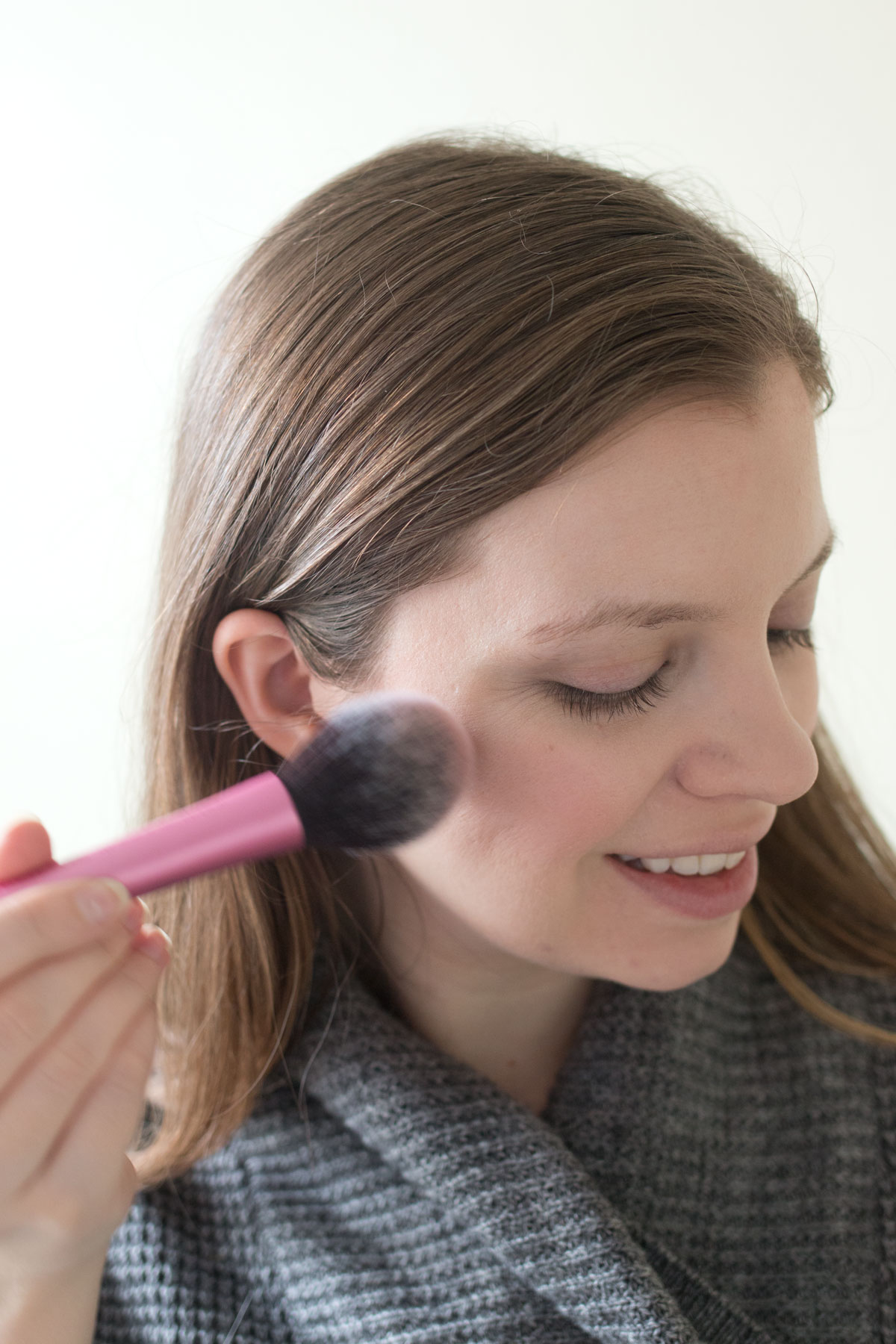 To the apples of your cheeks, place some of the blush from the palette. I love this rosy shade that looks perfect with nearly every makeup look!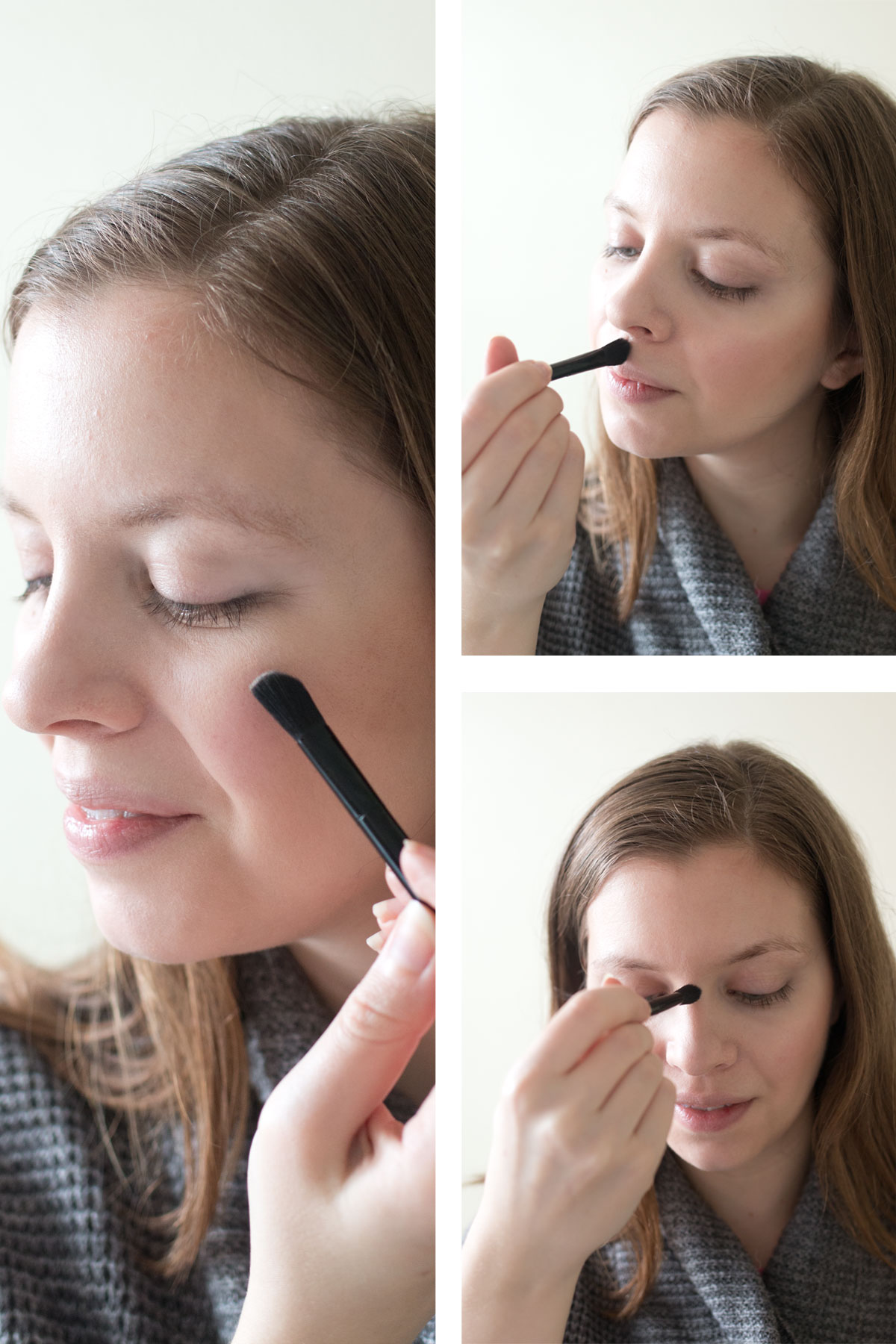 Finally, we're going to finish off our contouring with a little highlight. The goal of highlighting is to bring light to the high points of your face – the top of your cheeks, the bridge of the nose, the cupids bow, and the chin, if you'd like. I do the first three, and occasionally add whatever's highlight powder is left on my brush to hit the chin and the center of my forehead. I like to use a small brush for this, and the brush in the palette works well for that!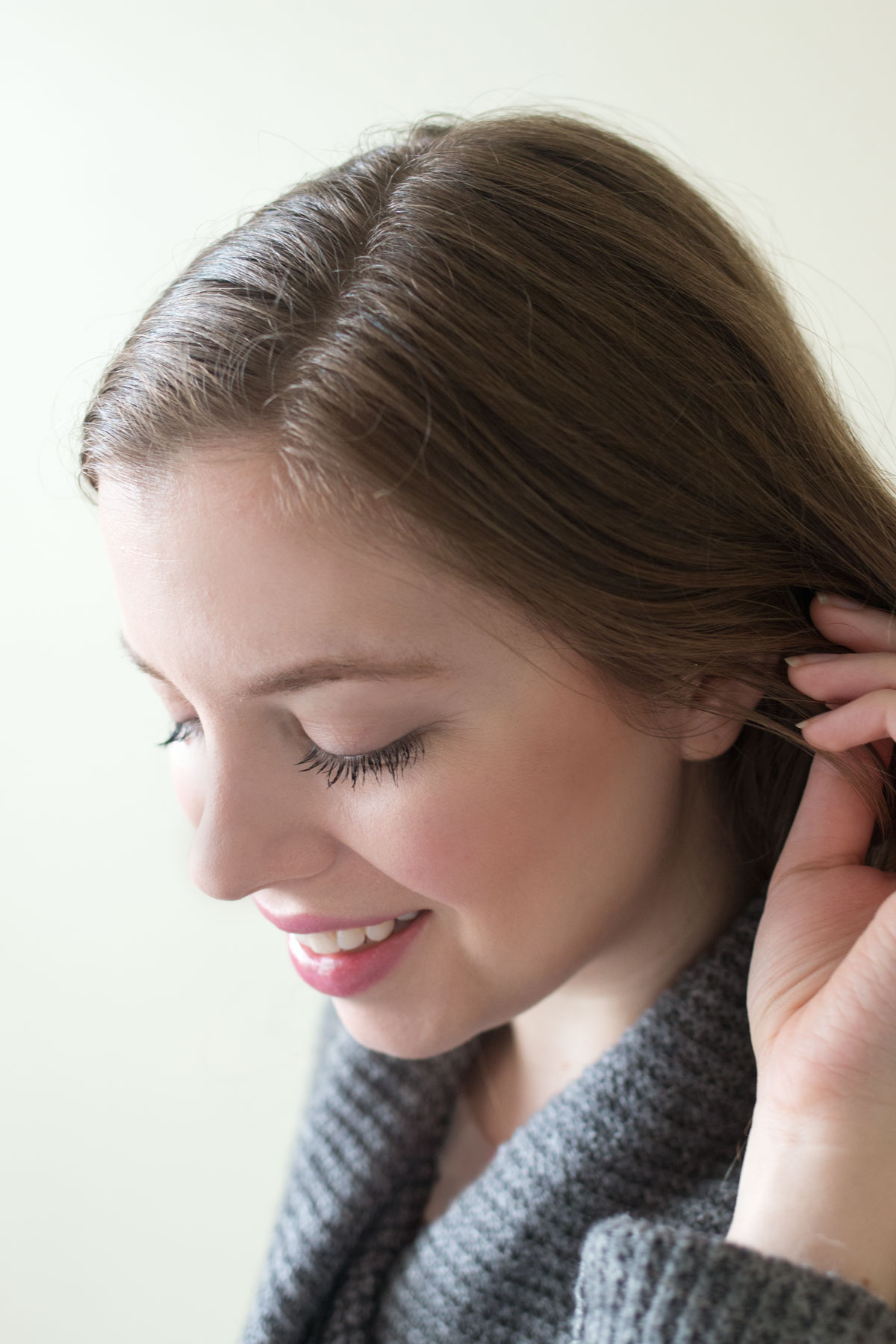 The last thing I always do is take a peek in natural light to make sure I didn't forget to blend anything out, don't have any harsh lines, and look natural. I usually will blend my contour and blush a bit with a big fluffy powder brush, then blend a bit more along the temples and hairline.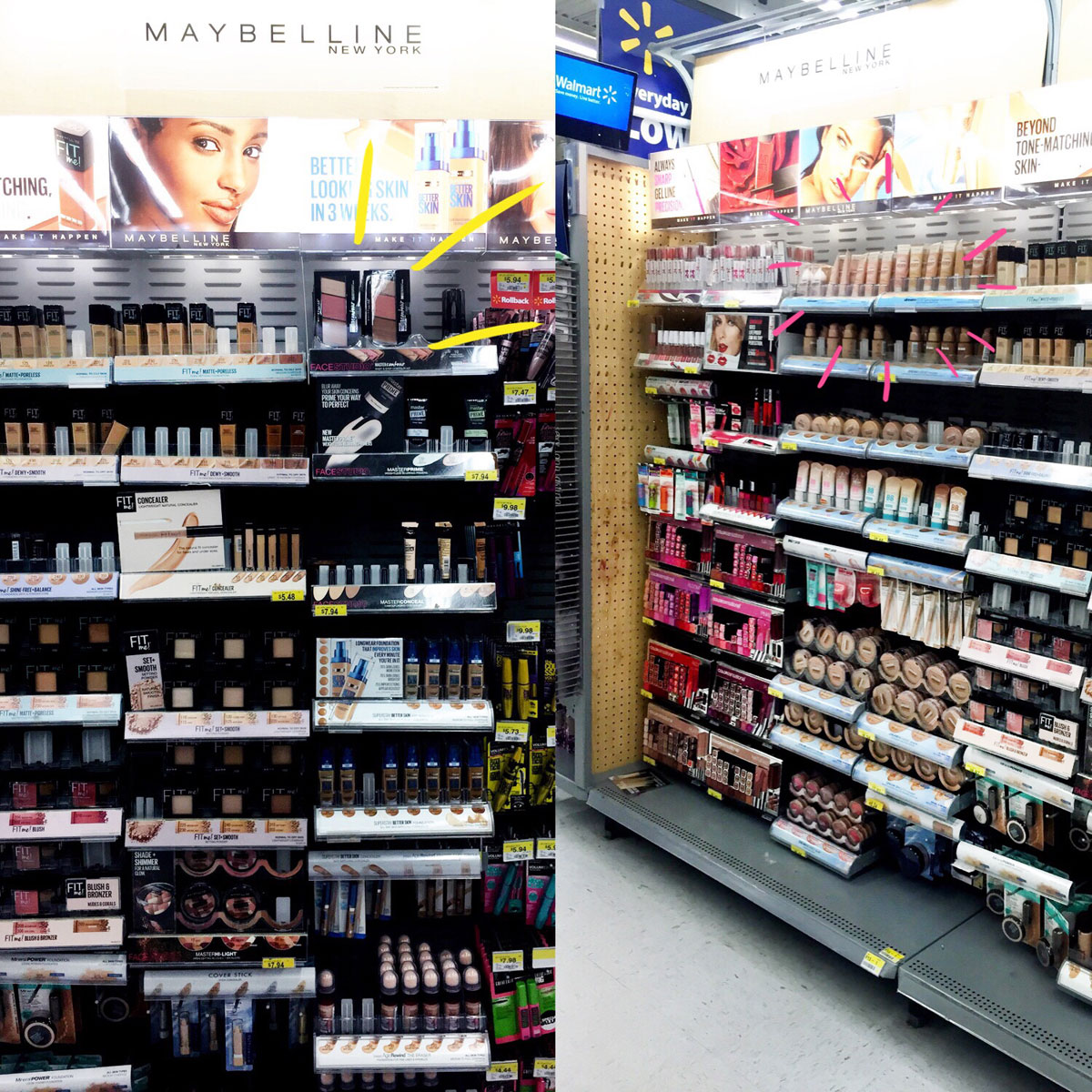 Best of all, the Maybelline Dream Velvet Foundation, Dream Blender, Master Contour Palette, and all of the other items I used in today's look can be found at your local Walmart! Next time you're shopping for groceries or who-knows-what, be sure to pop down the cosmetics aisle and look for their new tower display.You'll be creating looks you'll love in no time at all. ;)
Stay tuned for another fun look featuring Maybelline products next week in celebration of Valentine's Day, which of course will be featuring this contouring tutorial. It wouldn't be a holiday without a little festive makeup, right?!
Have you tried contouring before? Do you find it to be a challenge or is it old hat? I'd love to hear your tips and tricks in the comments below!