Affiliate Links / Product Sample
There's nothing like waking up to the sun when it's the middle of winter and every other day in the past week has been non-stop raining. It also makes the blogger in me jump with joy because that means one thing: I can shoot photos with plenty of natural light!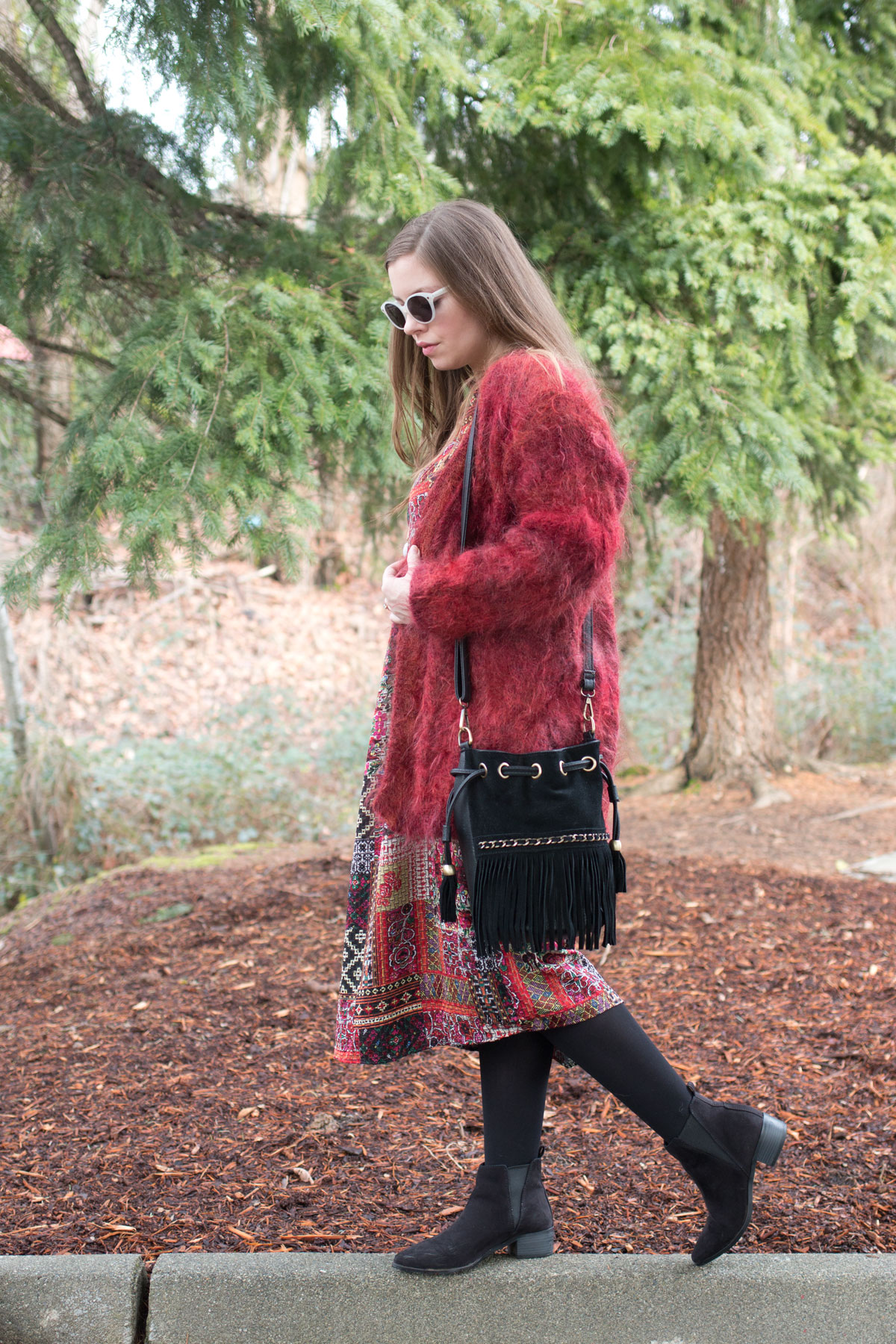 What I'm Wearing
Sunglasses: Love Sun L742 Sunglasses c/o Coastal.com
Sweater: Thrifted via Value Village (similar)
Dress: Patchwork Dress via Zara
Tights: Opaque Tights c/o Kushyfoot
Booties: Pointed Toe Ankle Boot via Old Navy
Necklace: Forever 21 (similar)
Rings: World Market (similar)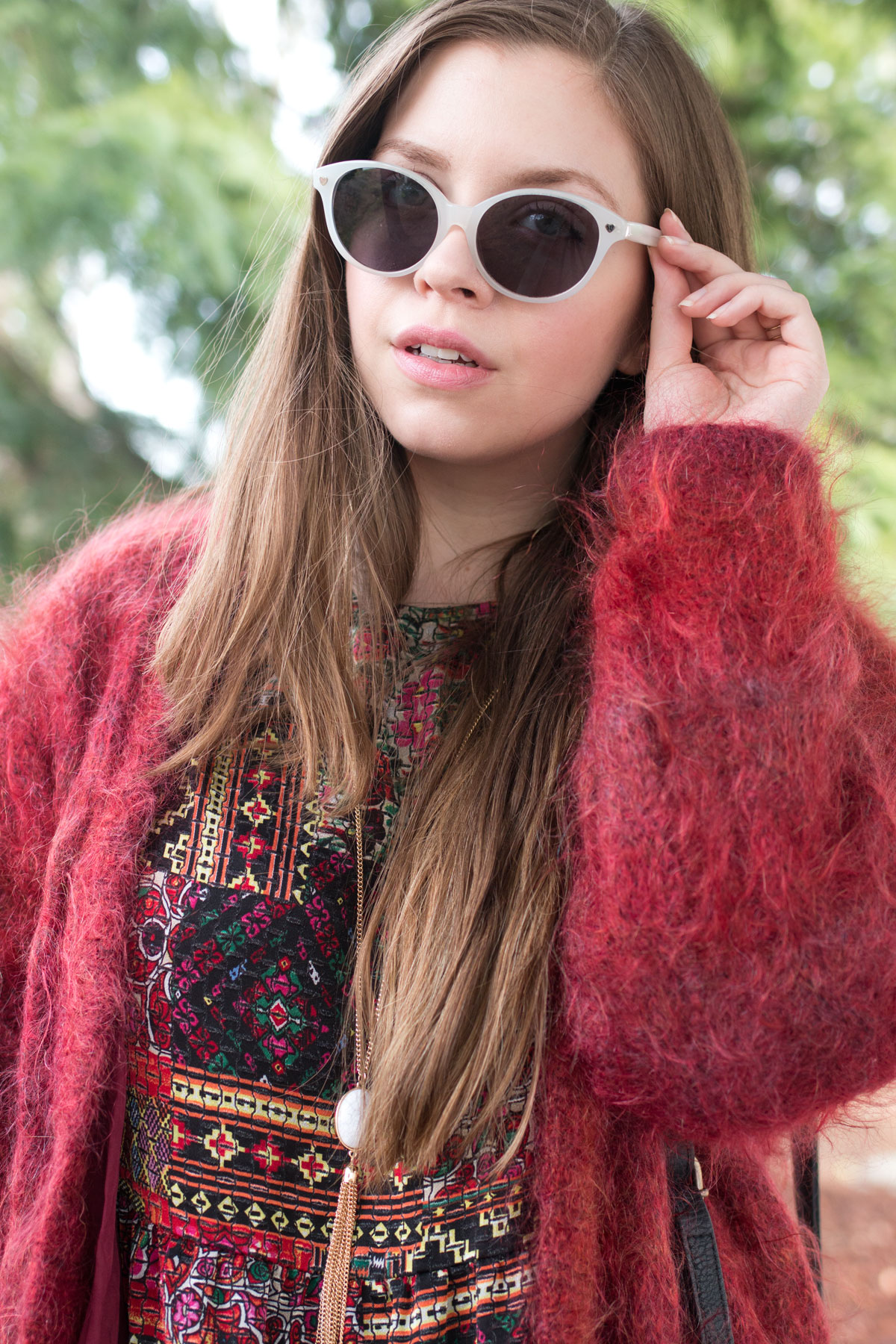 Another thing that I can wear? Sunglasses. Have you ever been super excited to wear a pair, only to have it start raining and you look completely silly while still driving with them on? I also am one of those people that wears sunglasses even on gray days. What can I say, I don't let the weather dictate my style.
Speaking of sunglasses, I'm ecstatic to finally have my first pair of prescription sunglasses! I picked these out from Coastal.com, who kindly offered me a pair to try out. I usually gravitate to dark frames, so I decided to pick something a little different for me. Plus these Love Sun frames have the cutest little heart detail which I loved! Coastal.com has some amazingly affordable prescription glasses and sunglasses. Right now they have a bunch for up to 70% off!
As a part time glasses, part time contact wearer, having prescription sunglasses as an option when I don't have my contacts in is the best. I started having issues with allergies affecting my eyes a few years ago and have since given up wearing contacts every single day. One day I may consider Lasik, but for now, I'll just deal with the minor inconvenience of not always being able to see perfectly. ;)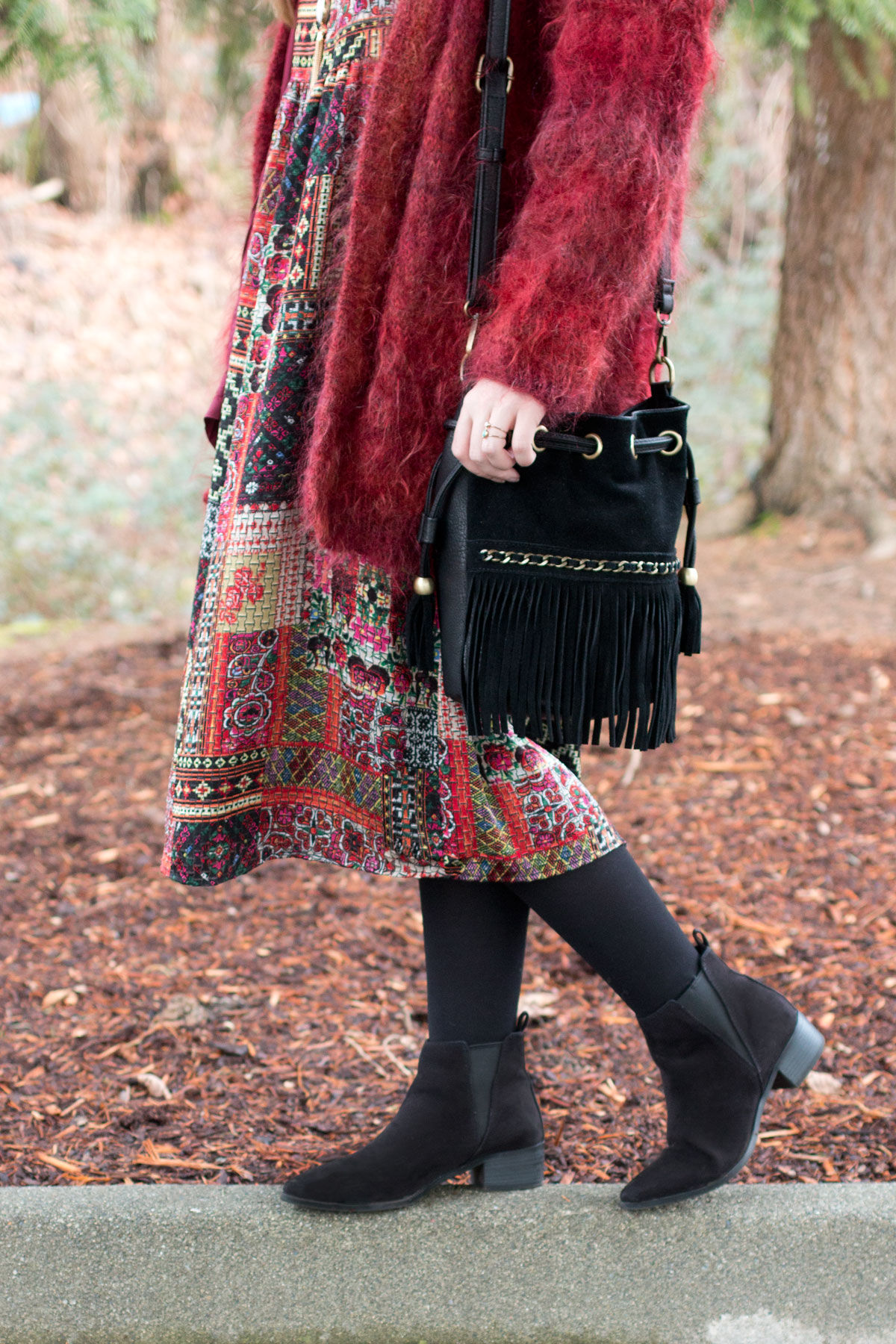 Around the holidays, I had the time to actually go out and go shopping for once. Zara at Bellevue Square recently opened so of course I had to check it out, but the lines were insane and decided to just try on my finds in the comfort of home. I was a little shocked at the fit of the items I purchased. Pretty much everything was very non-chest friendly, but I loved this dress so much that I exchanged it for the next size up. Unfortunately, I'm not sure Zara is the store for me, but I will longingly eye all of their lovely dresses and tops that look great on everyone else.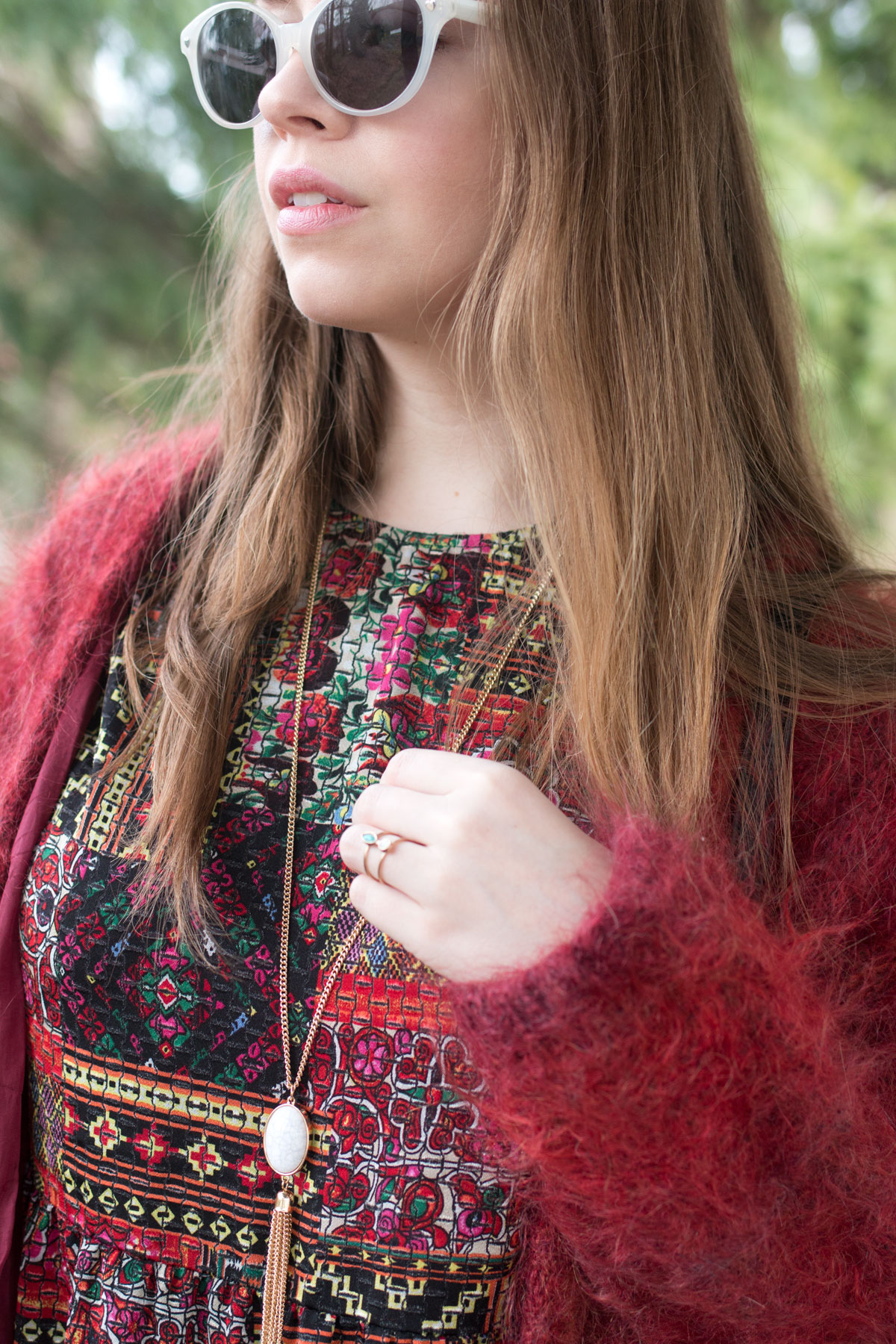 I also had a chance to hit Value Village and on the same trip that I scored my red J Crew coat, also scored the crazy sweater I'm wearing here. I'm kind of in love. Not only is it the perfect color for the season, but it's got an amazing texture and is such a conversation piece. I want to wear it everywhere, but I have a feeling my co-workers won't quite understand it… so, for now, it's a weekend-only piece.
What have you added to your closet recently that you're loving? Maybe a new pair of sunglasses or a crazy coat? I'd love to hear about it in the comments!