I know, I know, it's only July, but trust me, before you know it the weather's going to get chilly, and you're going to be craving fall fashion.Fall is my favorite season; the beautiful colors, the light chill in the air, and the pumpkin and apple everything… bring it on!I That's why I'm already shopping for fall and recently went on a small spending spree at thredUP with pieces that I can add to my summer closet that can easily transition into fall as well.
If I haven't told you about thredUP already, it's about time I did. I have been using thredUP's services for about three years now. I discovered the company after a friend recommended trying to sell my clothes to them. They accept gently used clothing in exchange for cash or credit to shop. Every few months I clean out my closet, sell a few items to them, and buy a couple of new-to-me gently loved designer items. It's a great way to add designer staples like handbags, shoes, and dresses to your wardrobe without breaking the bank.
Some of my all time favorite buys? This Diane Von Furstenberg wrap dress was under $50 (down from $400+ retail!) and these Schutz Shoes dressed up my birthday dress for just $30 (down from $200+ retail)! I scored these great deals with the help of thredUP's incredible coupon codes. (P.S. Right now they have 40% off your first purchase with code WOW40! Hurry, hurry!)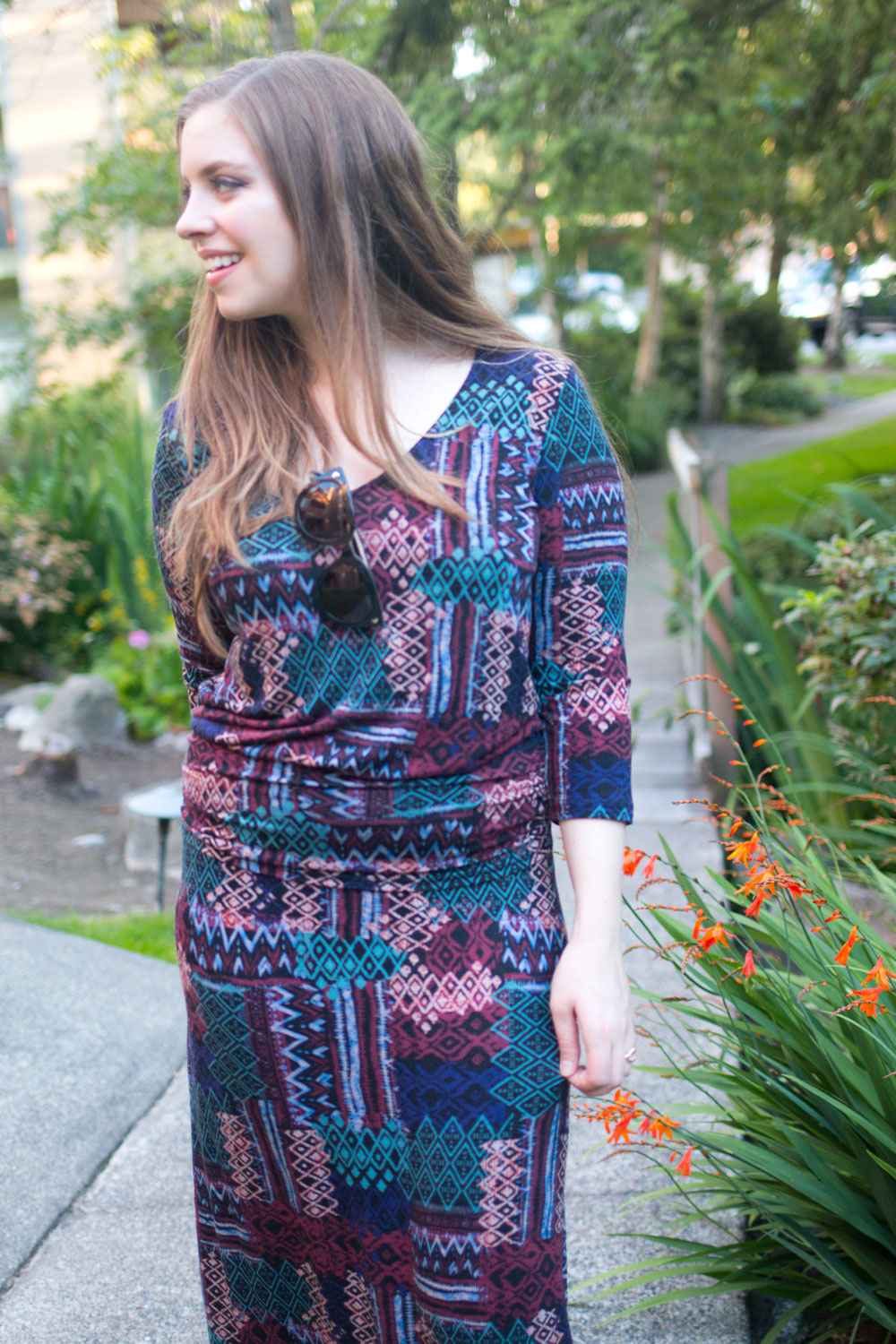 Maxi Dress
The first thing I wanted to add to my closet is a maxi dress. I wear them all summer long, but they work wonderfully for fall as well. Just add a moto jacket or a boyfriend blazer and they're perfect for work or the weekend. I picked this one up by Puella at thredUP for a fraction of the original cost – just $18, and it was basically brand new. What attracted me to this dress was the colors – totally fall ready with the burgundy, hunter green, and ___ combination!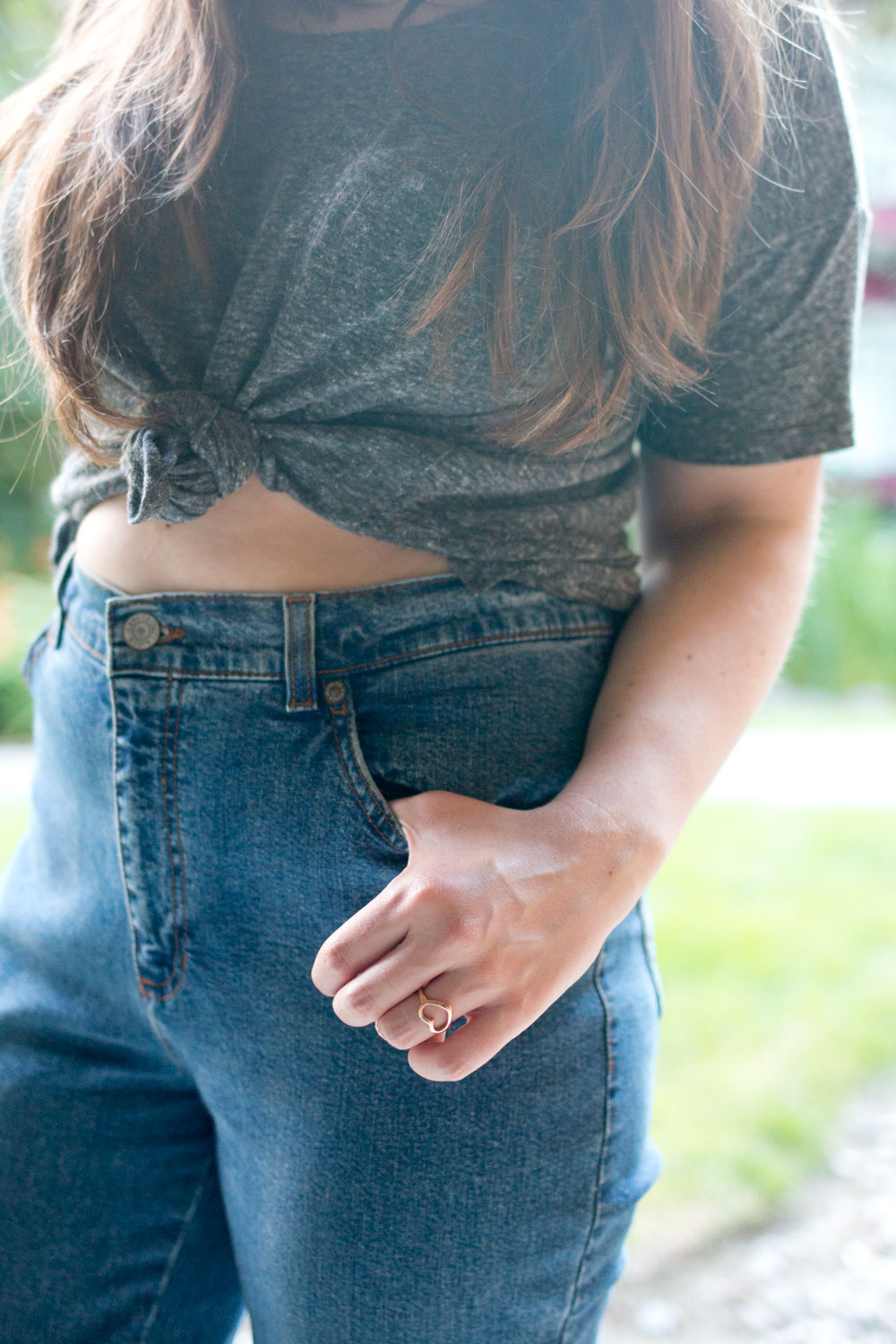 Mom Jeans
Another piece I think is perfect for both summer and fall is mom jeans. Yes, mom jeans. Why? Well, they can serve multiple purposes, and since they're so inexpensive, you can buy two pairs! The first way I love to use mom jeans is for cutoffs. The legs are typically wide enough in the thigh that you'll be able to cut them off, distress the cut, and then roll them for that edgy-cool vibe. The best thing about creating your own cutoffs is that you're able to control the length, so you can make them as long or as short as you want!
Another way to wear the mom jean is by cuffing the leg, or for add a little sass by creating crops and roughing up the cut. This may not be for everyone, but I must admit, the style is mad comfortable and the high waist sucks everything in. Best of all, thredUP has a big selection in their sale section for less than $5! The pair I picked up was $2.49. Yes, really. Even if you're hesitant about this trend, the price is right to give it a go!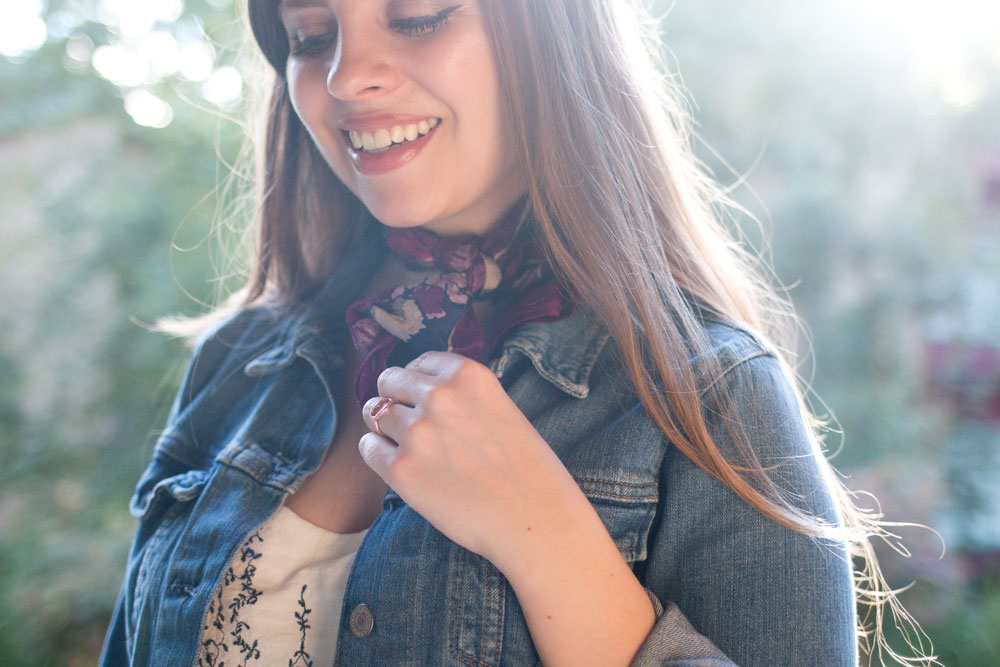 Silk Neck Scarves
Scarves around the neck are making a huge comeback, and while summer seems to be the perfect time to bust out your favorite bandana, but come fall, look for silk scarves in pretty patterns and colors. I found this one at thredUP for just $7. Not a fan of things around your neck? Instead, try a silk scarf as a headband, or tie it to the strap of your favorite handbag!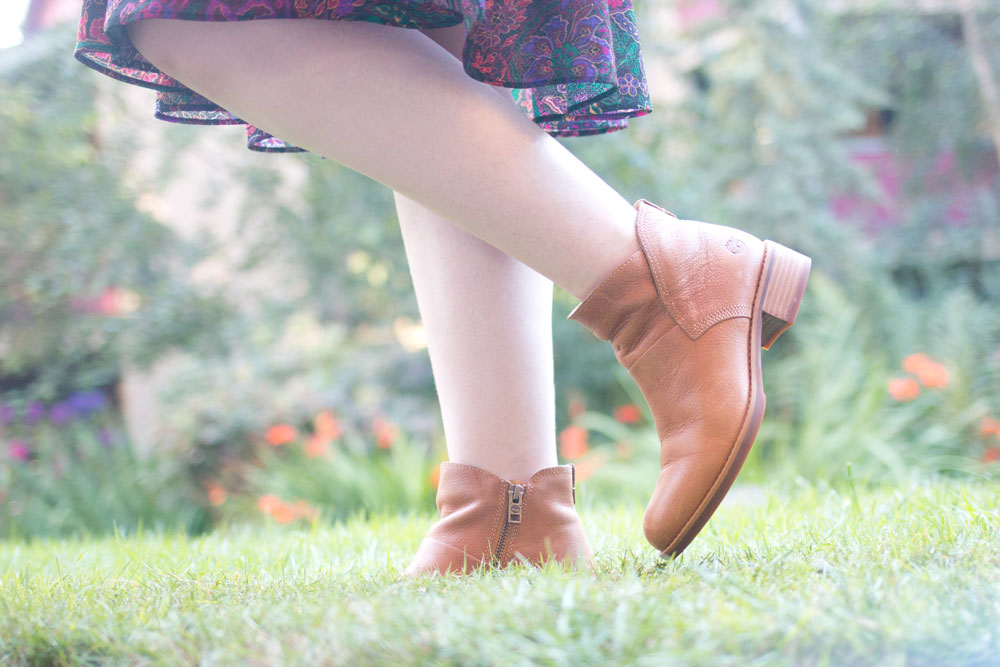 Ankle Booties
Are ankle booties never a fall staple? I think not. Each year I add at least one new pair to my closet, and I swear by the end of fall I wear them out from living in them. Picking a color that will match a variety of outfits is key. Make sure you have at least one pair of black booties and one pair of brown to go with everything. I love these light brown boots because the color makes them totally summer friendly too!
Boyfriend Blazer
Everyone loves a good blazer, and my favorite style to wear is one that is oversized. I personally always shop for one that's 1980s style at resale shops because I love the oversized fit and longer length. For us Pacific Northwesterners, having a lightweight jacket on throughout fall is key to survival. You never know when the weather is going to change on you!
I found this one from DressBarn in the sale section at thredUP for just $5. I loved the dark green color and knew the oversized fit was going to be just what I wanted. A little DIY to remove the shoulder pads (Super easy by the way, just carefully cut a small slit in the shoulder seam, pull out the pad, and trim the threads holding it in place!) and I'm in love! I'll pair this with dresses like the maxi dress above, and use it to dress up simple t-shirt and jeans outfits on the weekends.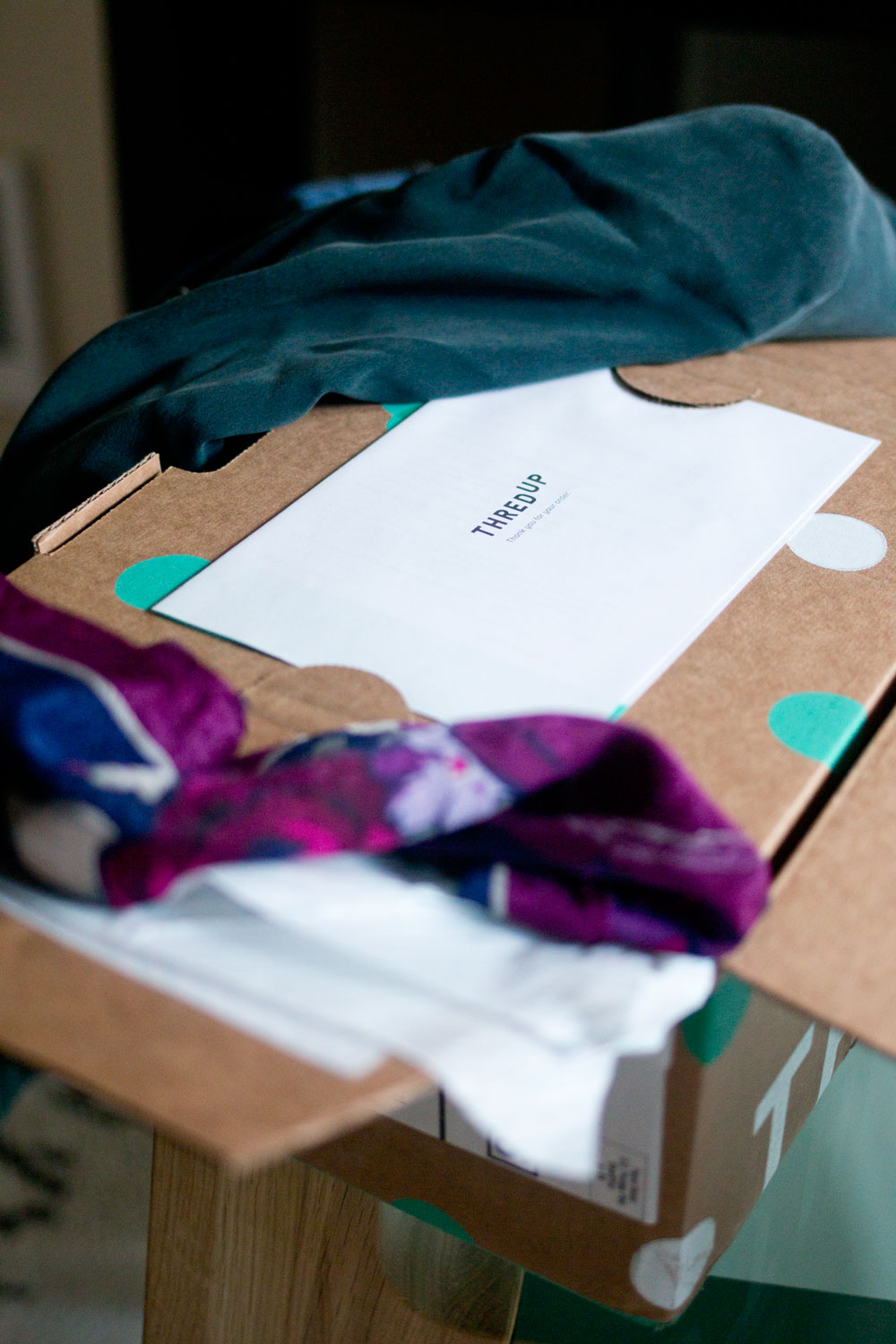 Altogether, my order saved over $630! As you know, we're house shopping, and every penny counts, so I'm doing my best to cut my shopping habit. When the prices are this low, and I can get this many new pieces for my closet, it's totally worth it! It's an added bonus that shopping and selling to thredUP are also environmentally friendly; every Clean Out bag keeps 206lbs of CO2 from entering the atmosphere, saves 17,916 gallons of water, and keeps 24 new items out of the landfill.
If the extensive variety of merchandise at thredUP overwhelms you, don't let it! It's easy to search for exactly what you're looking for, or set up a search limited to your preferred sizes and colors only. Don't forget to use code WOW40 at checkout to save 40% off your entire first order!
Have you ever shopped at thredUP? What was your favorite score? Don't forget to let me know all about it in the comments below!