Who's ready for festival season?! Every year I look forward to the time of year when you can pack a bag filled with your festival necessities, grab your friends, and get outside for a day of music in the sun! There's something special about the festival season that I always look forward to every year, even if that just means hitting an outdoor event or two during the summer months.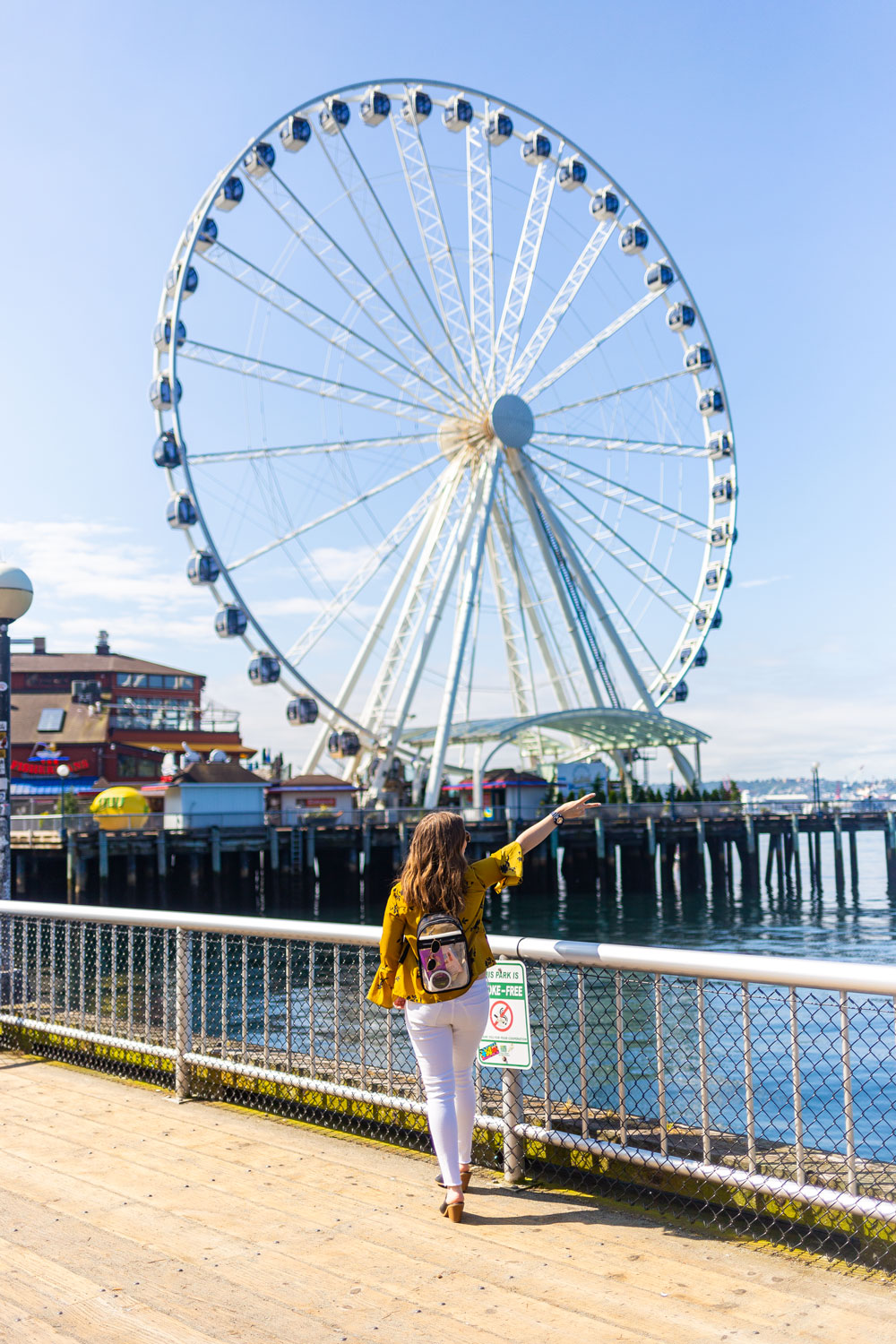 Disclosure: Thanks to Babbleboxx for sponsoring this post. All opinions about the brands mentioned are my own!
While I'm not attending any music festivals this year, in just a few days my friend Megan and I will be taking on Tacoma for a fun concert. While it's not an outdoor experience, we'll definitely be taking advantage of the beautiful Memorial Day weekend weather and spending some time exploring the city and enjoying the sun!
When it comes to outdoor events, whether you're hitting a local festival, going to an outdoor concert, or even just spending some time outside with friends, I wanted to share some of my festival necessities that I think you'll love. If you're curious to see what my top picks are, keep on reading!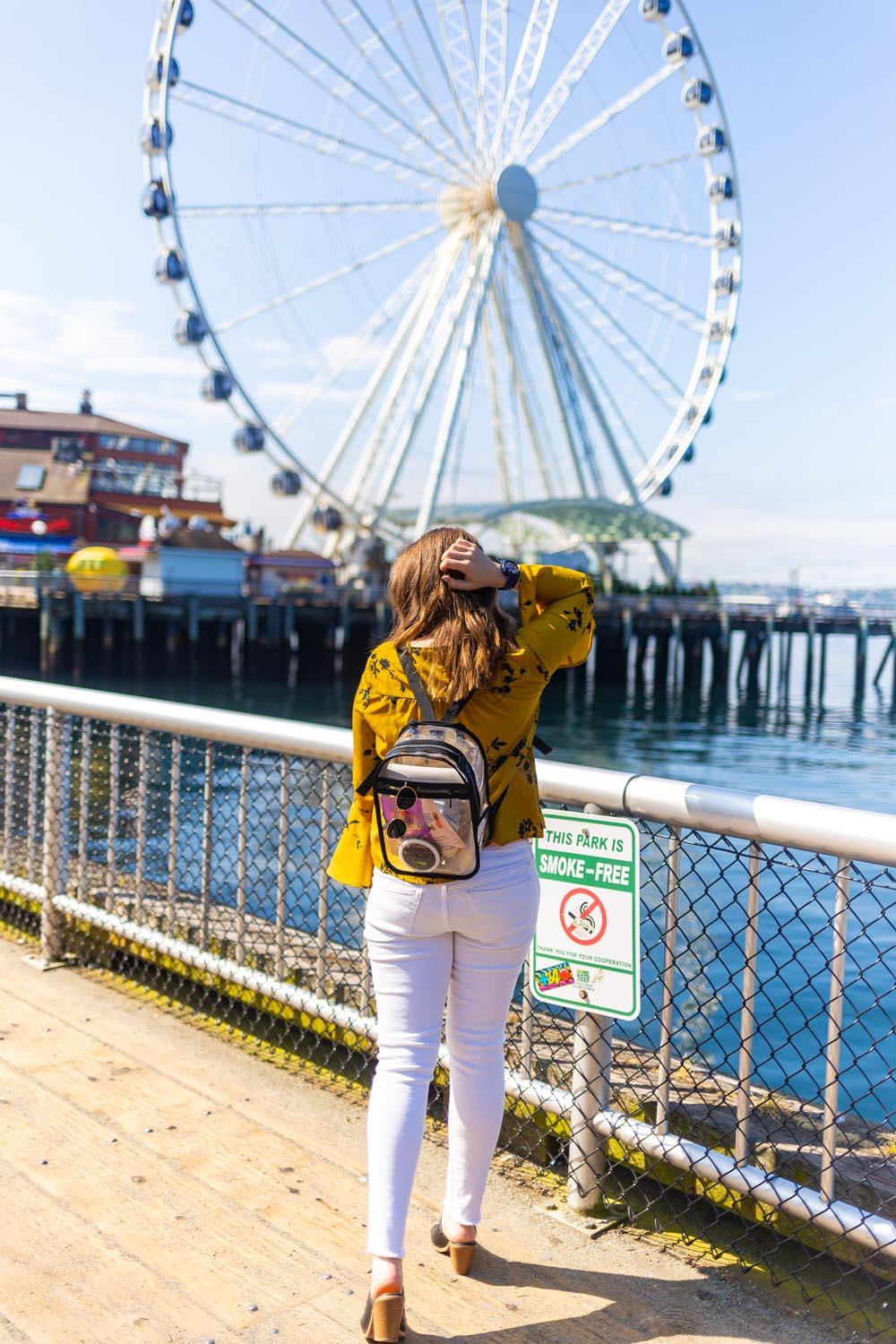 Don't Skip the Shades
Of course, the first thing to pack for an outdoor festival, or any outdoor activity, is a pair of sunnies! I love coordinating these to my outfit, which is why I love Zenni eyewear. They offer affordable and fashion-forward frames, with or without a prescription, for a great price. Most frames are in the $15-20 range and look much more expensive than they are!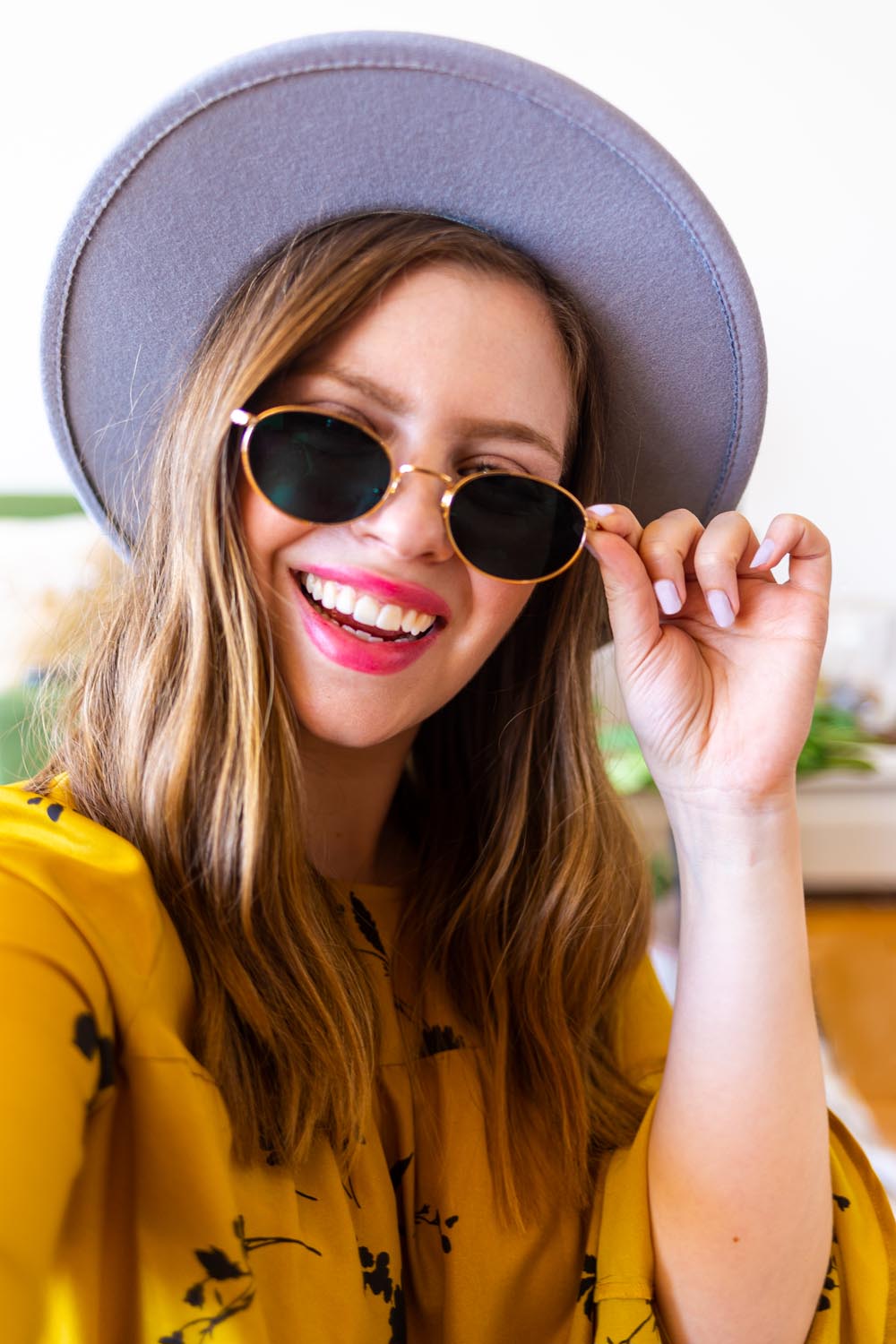 For sun protection during festival season, don't forget SPF, a wide-brimmed hat, and a pair of sunglasses to keep your eyes protected! Zenni was kind enough to send over a fun 90s style frame from their Timo x Zenni Collection called the Road Trip, which is a medium-sized frame that's on trend for summer 2019! These stylish shades have a high-shine finish and come in black or gold.
If 90s vibes aren't your thing, no worries! Zenni offers frames for every style whether you love 70s square, technicolor, simple gold, or a vintage cat eye! Shop all of their festival eyewear here.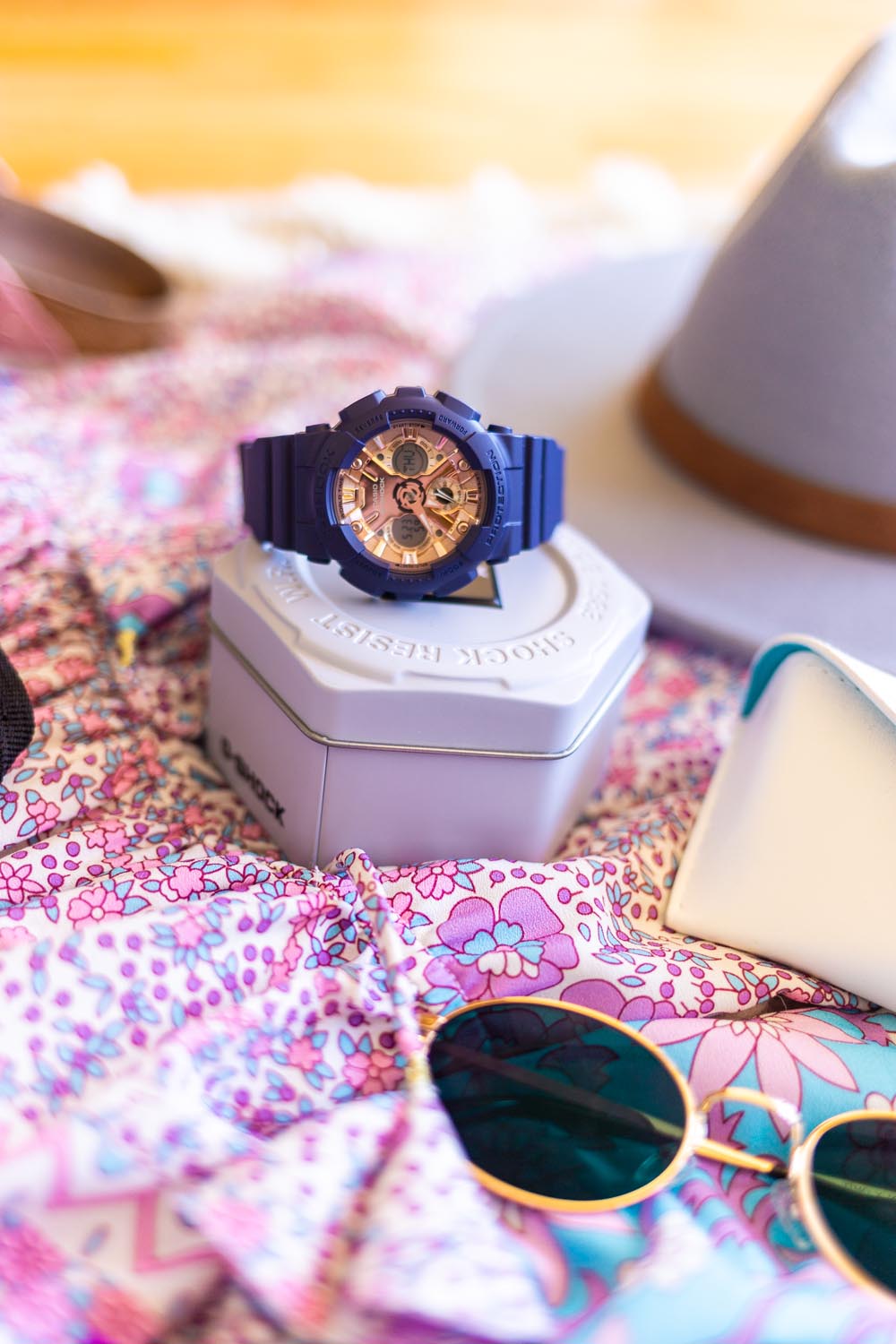 Time Flies When You're Having Fun
You know what's the worst? Missing out because you lost track of the time! Never again, thanks to the CASIO G-Shock watch! You can set 4 daily alarms or a countdown timer so you never miss your favorite musical act's performance.
Additionally, the G-Shock Sports Watch is water resistant up to 200M and has an auto LED light, perfect for nighttime performances. I personally love the nostalgic design, as I remember wanting one of these watches SO BAD when I was a pre-teen. The stylish matte band and rose gold metallic watch face will go with any outfit, too!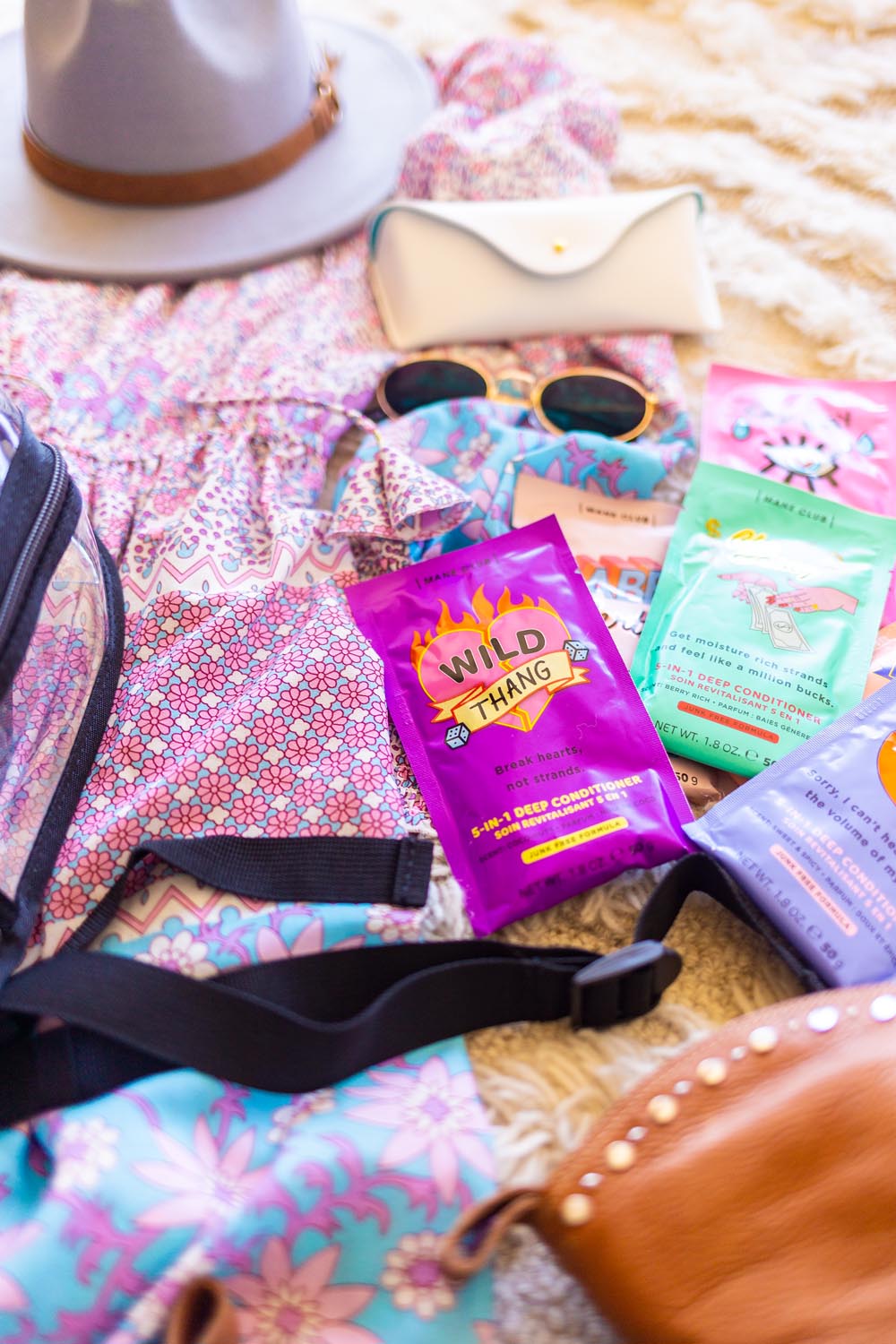 Maintain Your Mane
While you probably won't need to bring these to your festival, you absolutely will want to use them before you go! What's that? It's a hair mask from MANE CLUB! These fun hair treatments will keep your hair looking shiny and frizz-free thanks to the junk free formula, filled with all the good stuff to make you feel like a million bucks.
Choose from a variety of masks like the Expert Procrastinator for frizz protection, the Cha Ching for moisture, Babe Alert for glowing strands, Cry Baby for repairing, Wild Thing for breakage, and the Bad Attitude for volume. These 5-in-1 conditioning masks each strengthen, repair, condition, tame frizz, and add shine, plus they work for all hair types. Just apply to clean, wet hair, leave on for 5 minutes, and then rinse. Repeat 1-2 times weekly to keep your strands in tip-top shape this summer!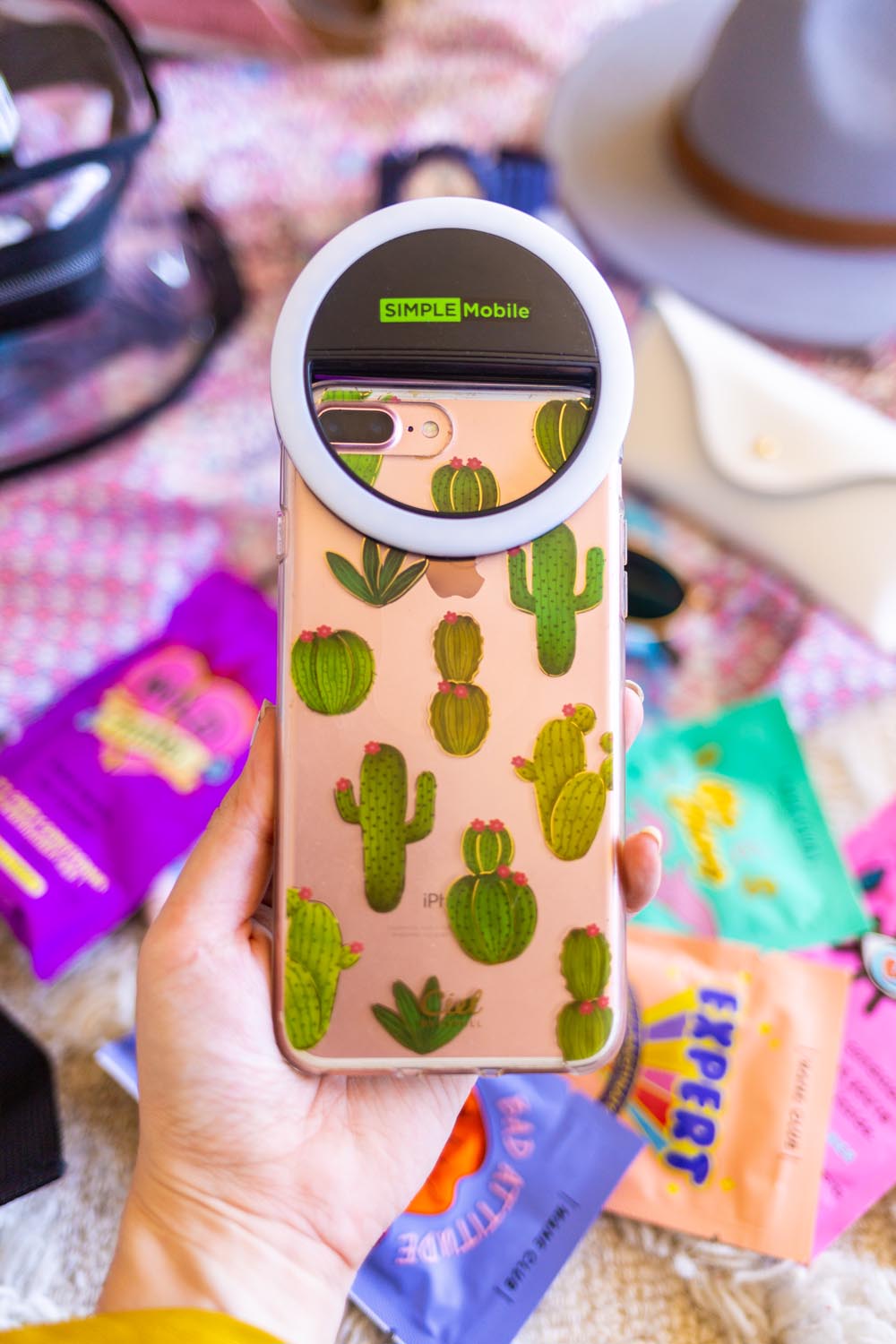 Keep Connected
When it comes to keeping in touch with friends and family, there's nothing worse than an expensive phone plan, dropped calls, or a slow data connection. If you're looking for a new mobile plan, check out SIMPLE Mobile, which offers 30-day, no-contract plans with unlimited talk and text, plus high-speed data, all on a 4Q LTE network.
Unlike a lot of carriers, there are no mystery fees or overage charges, and SIMPLE Mobile offers great deals on some of the most popular smartphones. Beyond staying connected, don't forget to pack a few smartphone accessories to make your festival experience seamless. A selfie ring light is a perfect attachment to get the perfect shot all day and night long! And of course, you can't forget a portable charger to keep you connected throughout the festival. The only thing worse than a dead zone is a dead phone!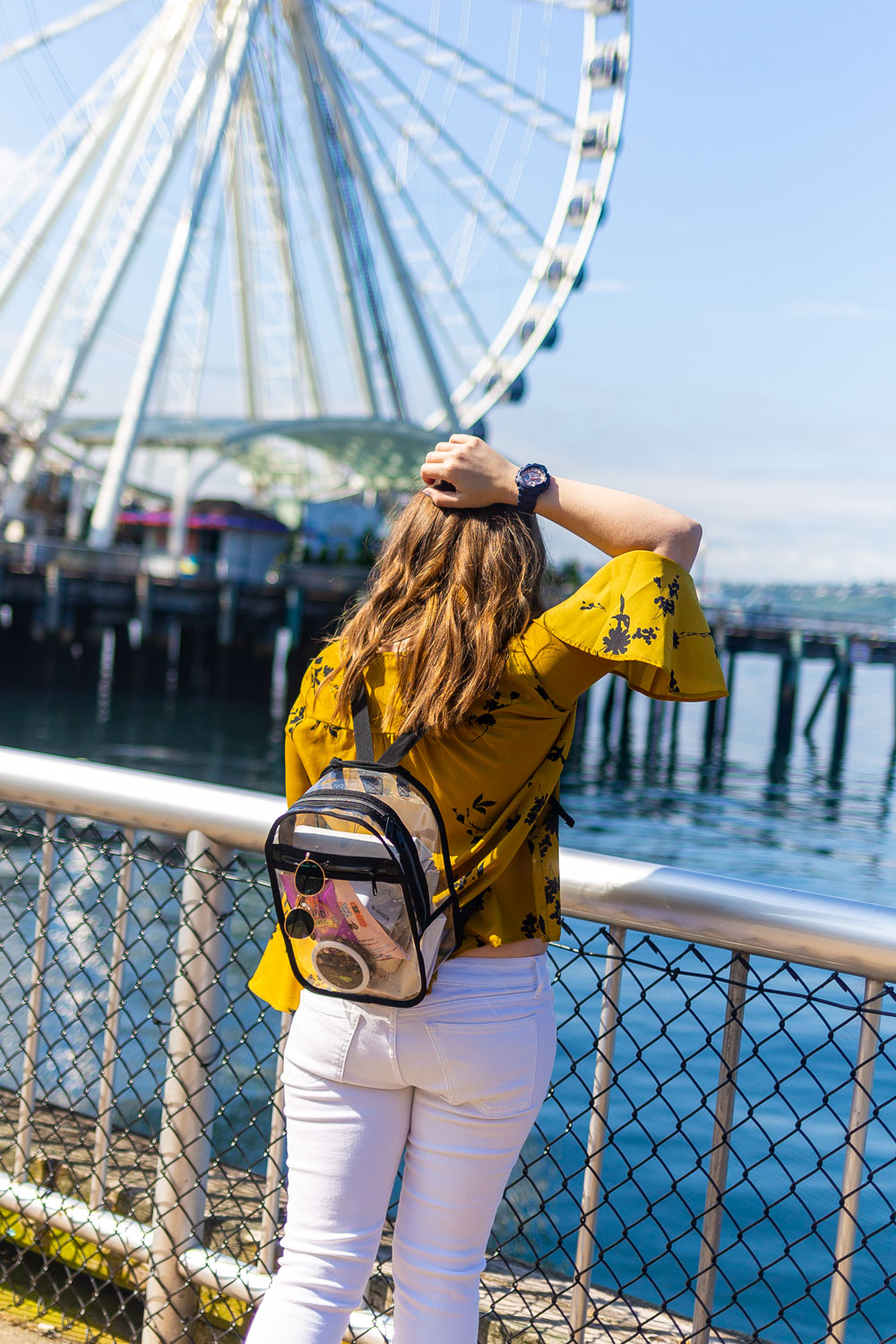 (Back) Pack it All
As you gather all of your festival essentials, from sunscreen to a comfortable pair of shoes to your smartphone accessories, you'll need something to tote it all around. Samsonite to the rescue with their cute and stylish Go Clear Women's Backpack!
This clear, durable, and BPA free backpack is thoughtfully designed and totally on trend. With a large main pocket and a smaller outer pocket, you can easily grab your essentials in the crowd or while moving-and-grooving. I personally love the small-but-mighty size, which is perfect for festivals, and also convenient for sports games that require a pass through security. From travel to game days to festivals, this neat little backpack is a clear winner.
Ha, get it? ;)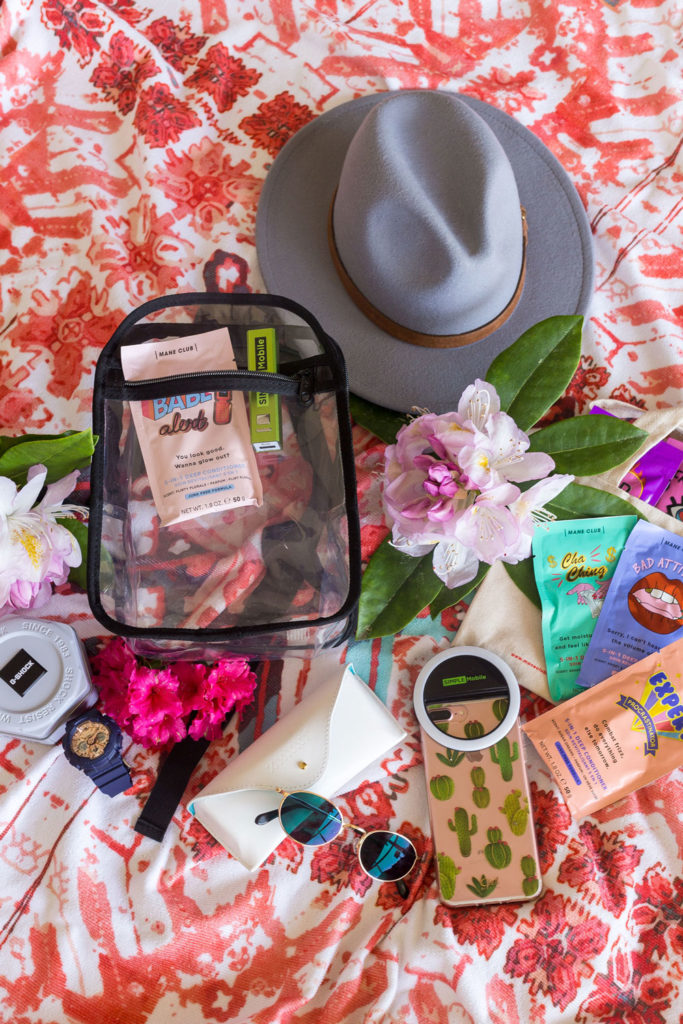 Now I can't forget the one big essential of festival season that you need to plan for, and that's staying hydrated! Please stay safe this summer by drinking plenty of water as you enjoy your festivals and other outdoor activities. It can be easy to get dehydrated and that comes at the risk of your health. It may not be glamorous, but neither is heat stroke. A reusable water bottle fits perfectly in the Samsonite backpack, and there are plenty of cute and stylish options to make staying hydrated a little more glam!
And with that, I wish you a happy festival season!
Are you hitting any festivals this summer? Do you have any festival essentials that I didn't cover? I'd love to hear about it in the comments!