When it comes to accessorizing I tend to be a minimalist. Don't get me wrong; I love a good hat, a cute scarf, and a fun bag with an outfit. However, when it comes to putting an outfit together, jewelry is often not my first thought. Things changed when I discovered my favorite rings from AUrate New York and I got hooked on the brand!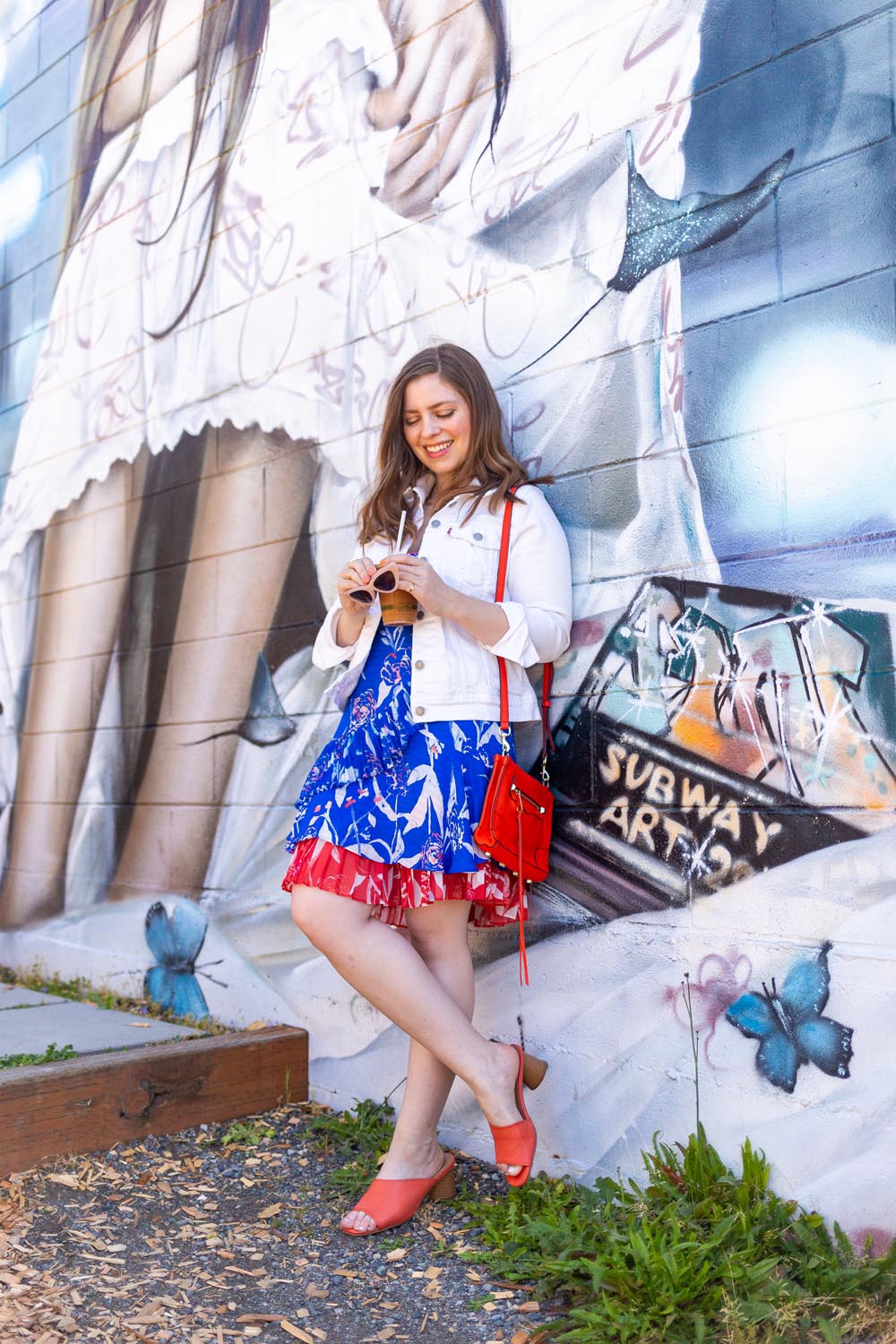 It's no secret that I have a metal allergy to a lot of cheap jewelry. To be honest, it doesn't prevent me from wearing fashion jewelry. I love a funky statement earring, colorful bauble, or cocktail ring. However, when it comes to adding jewelry to my wardrobe that I want to stand the test of time, I've learned that it's important to spend a bit more for a higher quality piece made with materials that will last.
Today, I thought I'd share an AUrate review including some of my favorite pieces from the brand, and what I'd love to add to my collection next!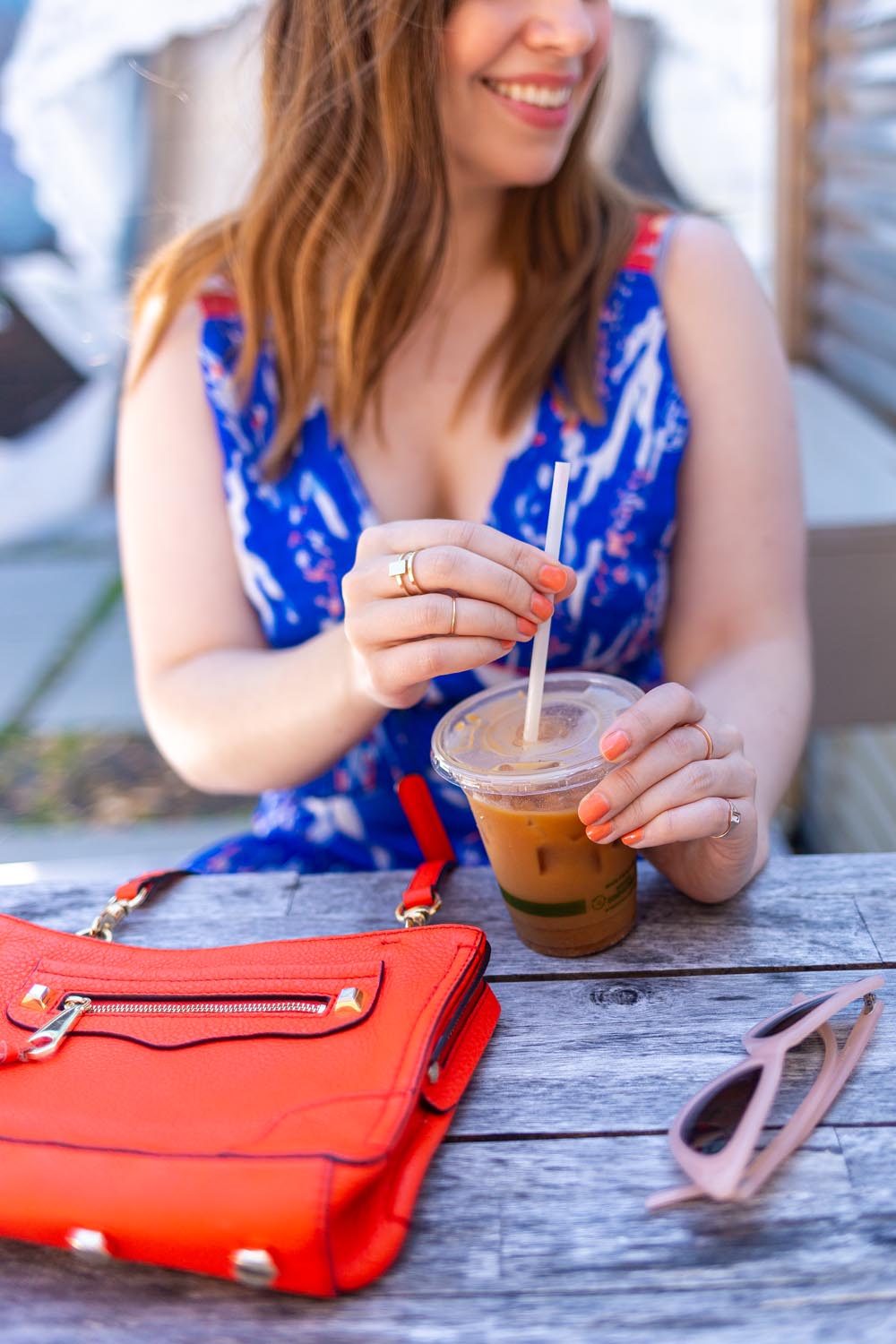 Add a Classic Signet Ring
The piece that started it all for me in my love for AUrate was the Signet Ring. It's a beautiful interpretation of the classic signet shape; delicate and dainty, this isn't your traditional clunky signet ring. Instead, this a classic piece, petite in size but lovely all the same.

​​​​​​​Even better? It can be adorned with the letter of your choice. It (and many other pieces from AUrate New York) would make a perfect customized gift! I've linked it and a few other pieces below which can be customized for yourself or your recipient.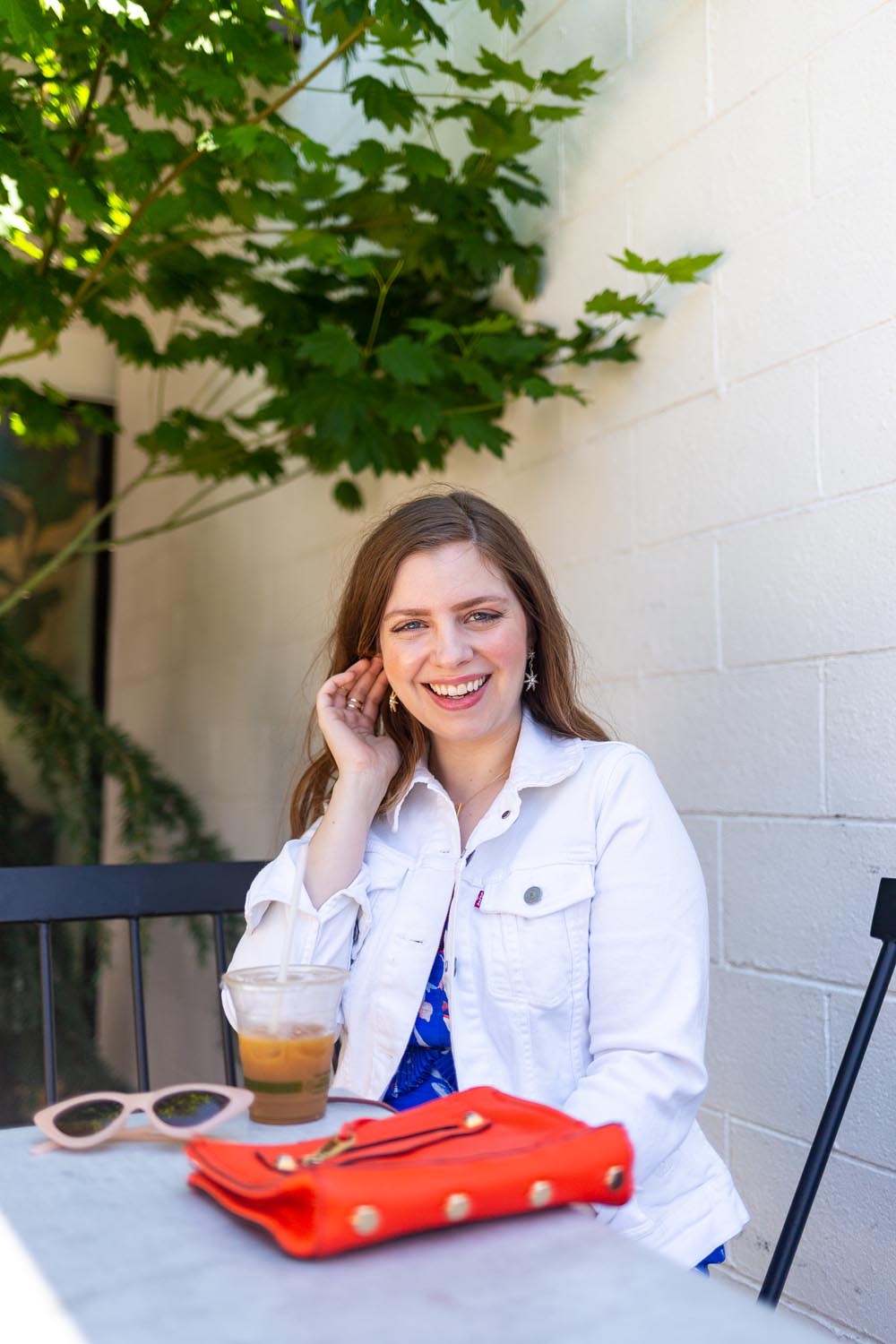 Make a statement with a bold ring

When it comes to jewelry, I'm more of a ring girl than anything else. I love mixing and matching several different rings depending on my mood and outfit. The Tableau Ring is a perfect ring; a little bit of a statement, but also perfectly elegant and appropriate for everyday wear. It's got a decent weight to it without feeling too heavy, or too flimsy. I picked the vermeil gold for my ring, but it also comes in rose gold or sterling silver, too! I've linked it and my other favorite rings from AUrate below.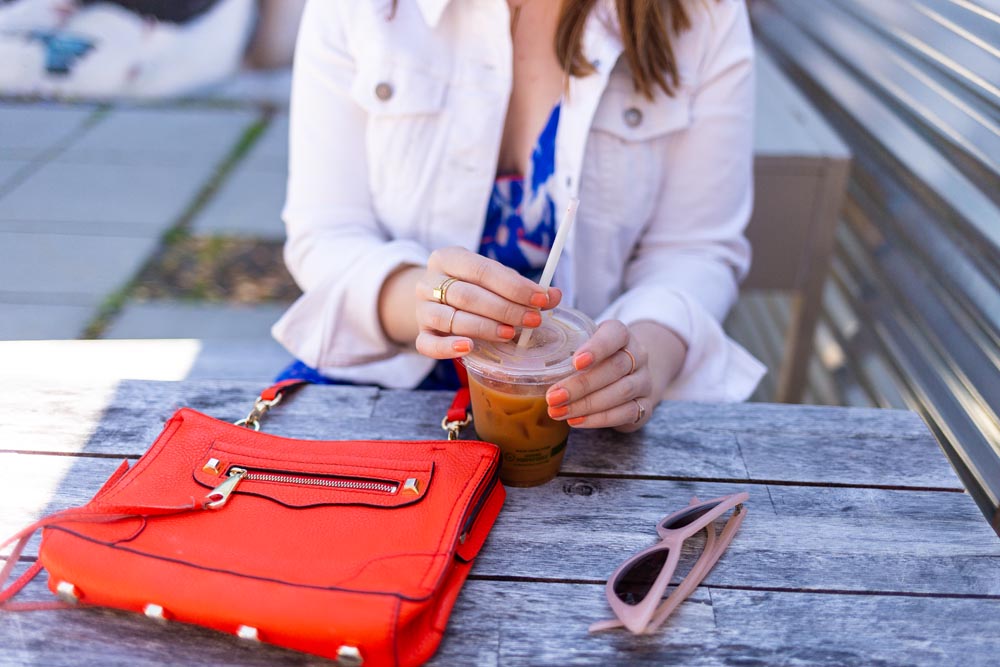 Mix it up with stacking rings
Speaking of mixing and matching, don't miss AUrate's Stacking Rings! These come in a variety of weights. Choose from the traditional stacking ring, twist ring, or make a subtle statement with the heart ring. They also come in gold, rose gold, or sterling silver to suit your fancy.
I personally love picking up a variety of stacking rings, including midi sizes and different metals, to mix and match.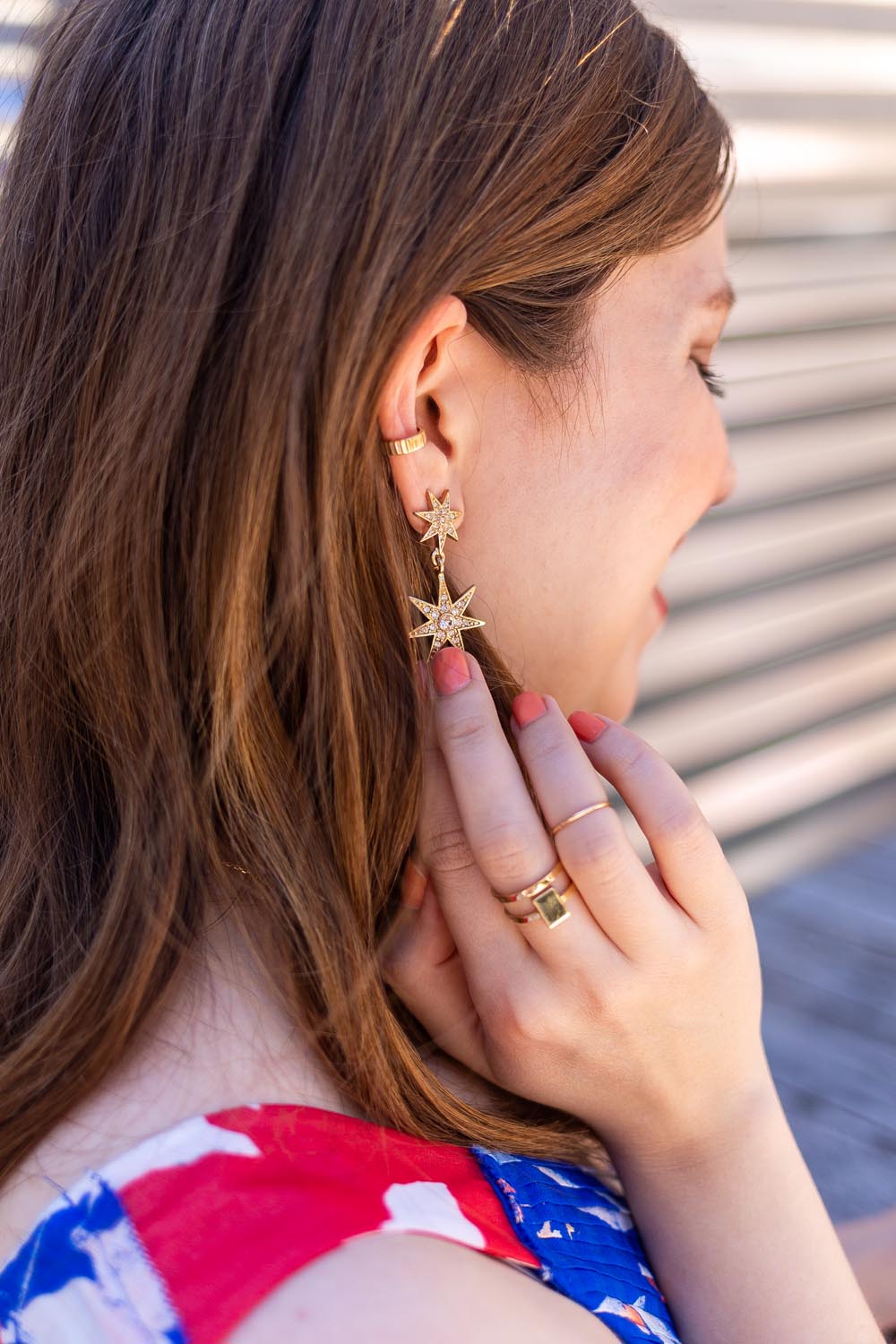 Make things interesting with an ear cuff
Always wanted to try a new piercing but don't want to commit? Enter your perfect solution: an ear cuff! I'd always dreamed about adding another hole or two on my ears, but growing up my mom always said no. With the Infinity Ear Cuff, I'm able to try it before committing. Or just try a few different ear cuff styles and never get the piercing! Your choice. :)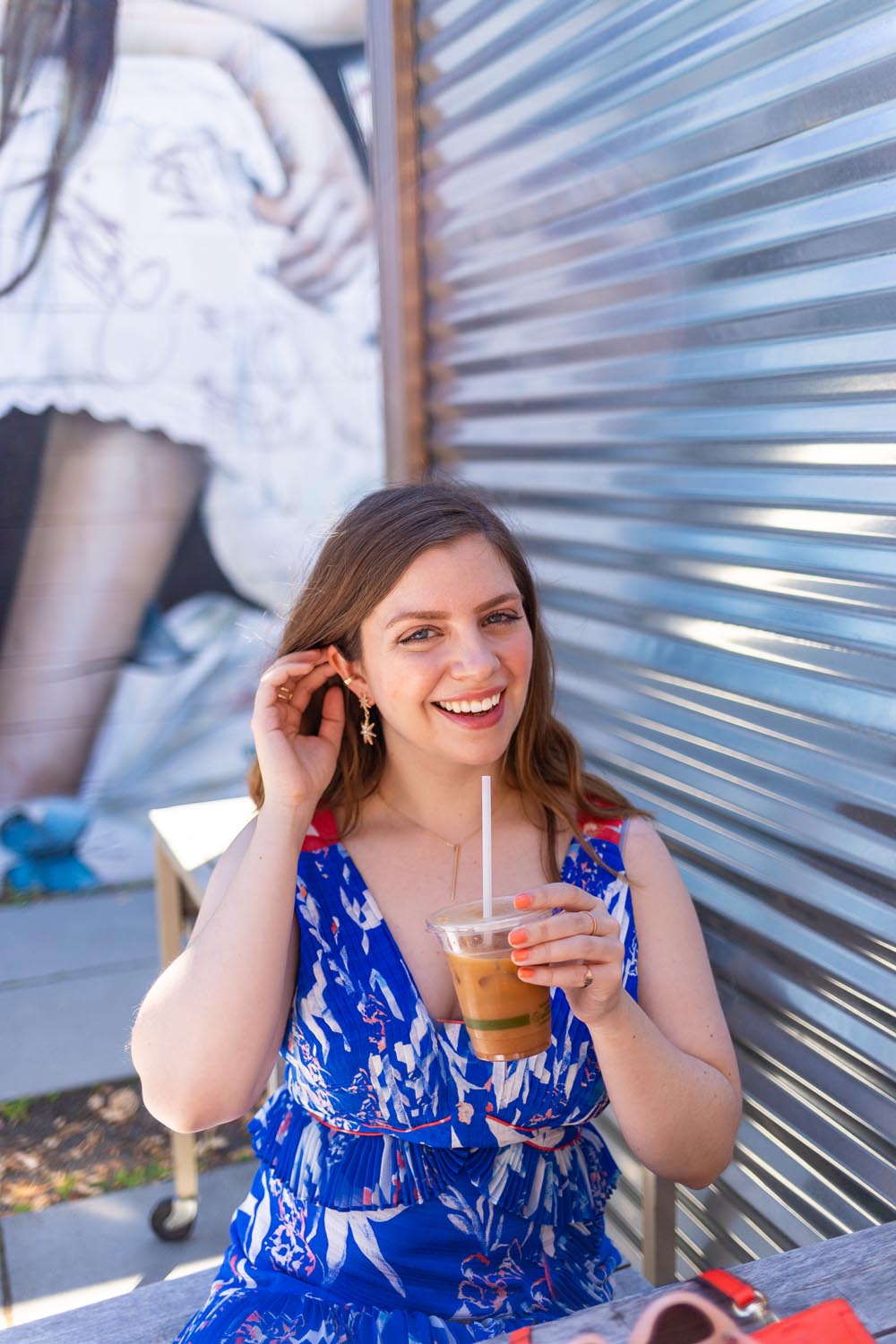 Dress up your neckline with a pendant necklace
When it comes to necklaces, I love layering necklaces for a unique look. A dainty chain and stone mixed with an obelisk pendant? Perfection! I love that AUrate offers a variety of necklace options that are perfect for mixing and matching with the jewelry you already own and statement pieces. It's also a great way to mix metals. I've linked a few of my favorites below!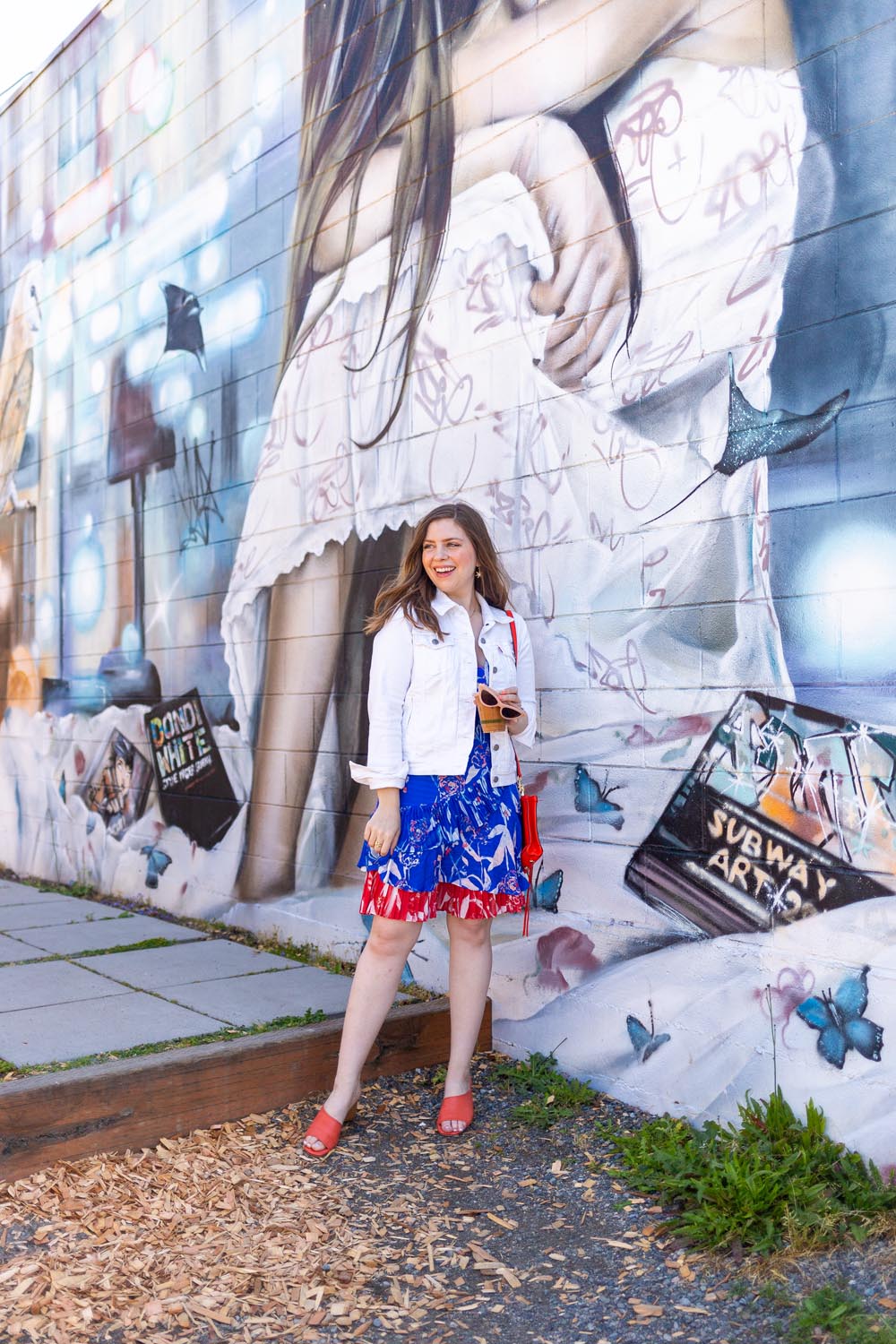 Beyond my jewelry, I couldn't end this post without sharing my outfit! I met my friend Sahily, who took these photos and also has a blog at PrettyinPigment.com, for coffee. It just so happened to be Memorial Day and I guess I had red, white, and blue on my mind! Really though, this cute little Tanya Taylor dress was perfect for a sunny spring day. I paired it with my favorite worn-in Levi's Boyfriend jacket, pair of coral sandals, a Rebecca Minkoff crossbody, and of course my favorite pieces from AUrate.


Have you shopped at AUrate for jewelry before? What are your must-have jewelry pieces in your wardrobe?! I'd love to hear about them below!