I've always been one to shy away from over accessorizing. While some women enjoy wearing many rings, layering on necklaces, and rocking an arm party full of bracelets, I've just found that for me, less is more feels right. And it turns out, it's not just my personal style that dictates that. It's also my metal allergy.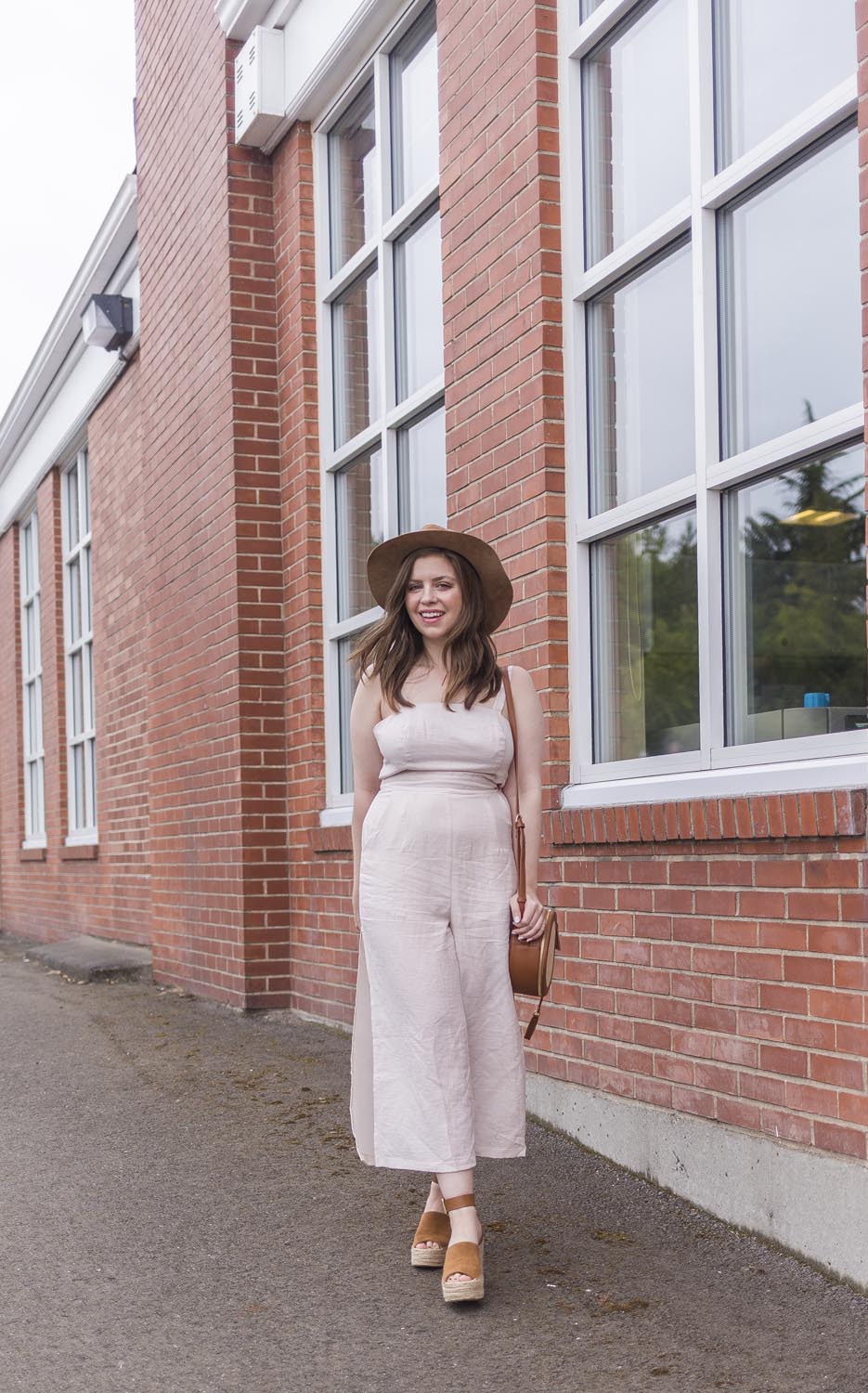 When statement necklaces were the hot new thing, I jumped on board fairly late. I bought a few and wore them a few times each. But really, it rarely felt like "me." I love a good sparkle as much as the next girl, but truth be told, I'm actually allergic to most costume jewelry so by the end of the night I'd be accessorizing with red steaks around my neck from itching. Not exactly the accessory look I was going for. ;)
As I've gotten older, it's become apparent that costume jewelry – the stuff you can find at mall retailers and discount stores – isn't the best choice for me. The irritation of jewelry drove me so crazy that I began to think I was allergic to all of it – "sensitive" jewelry, silver, gold, even "platinum" ended in the itches by the end of the day.
Does this sound familiar to you, too?
Because it's a problem I've heard numerous other women relate to, and when talking about it, they've had the same complaints as me! From the back of their watches to necklaces and earrings, a lot of us have metal allergies (called metal hypersensitivity) to cheap options like nickel, chromium, and copper.
I was confused about why even "gold," "silver," and "platinum" would bother me. Well, until I did a little research anyway.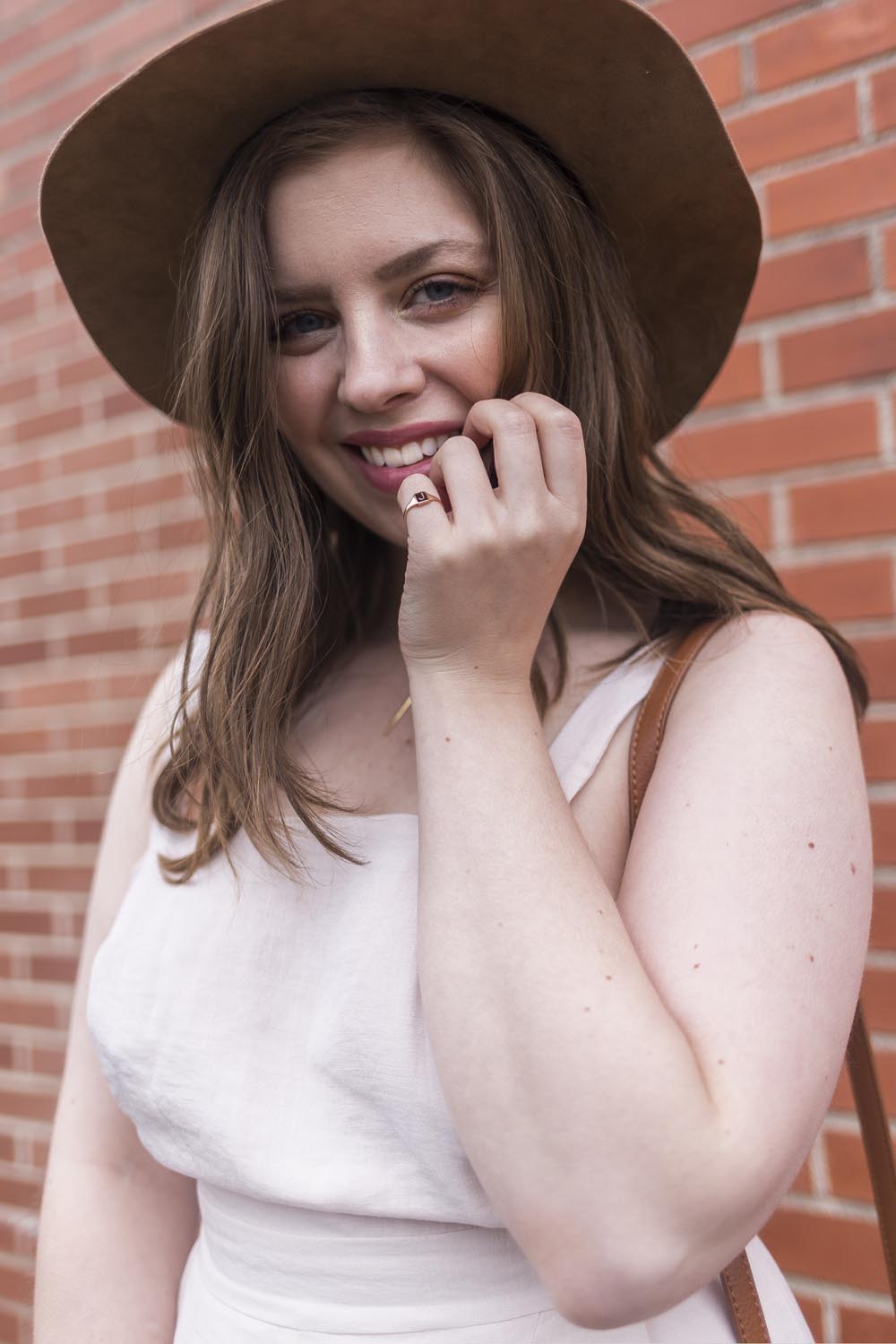 Turns out what I often was buying instead of the "real" stuff was plated jewelry, where a very thin layer of the more expensive metal (gold, for instance) is added and often will wear off with time. At a little bit higher price point is vermeil, which means a thicker plating of gold is added. And the best (and more expensive) option is gold filled, which means that gold is filled on top of the jeweler's base metal such as copper, silver, or brass, and is much thicker and will last much longer. You can often recognize gold filled jewelry by denotations like 14k or 18k.
And if you're like me and gave up on jewelry, I wanted to share a new to me brand that I've been impressed with. So much so that I now wear this Signet Ring every single day, and wear this Obelisk Pendant Necklace all day long without even noticing it! I even accidentally wore it to bed because I was itch free and didn't remember I had it on. Oops!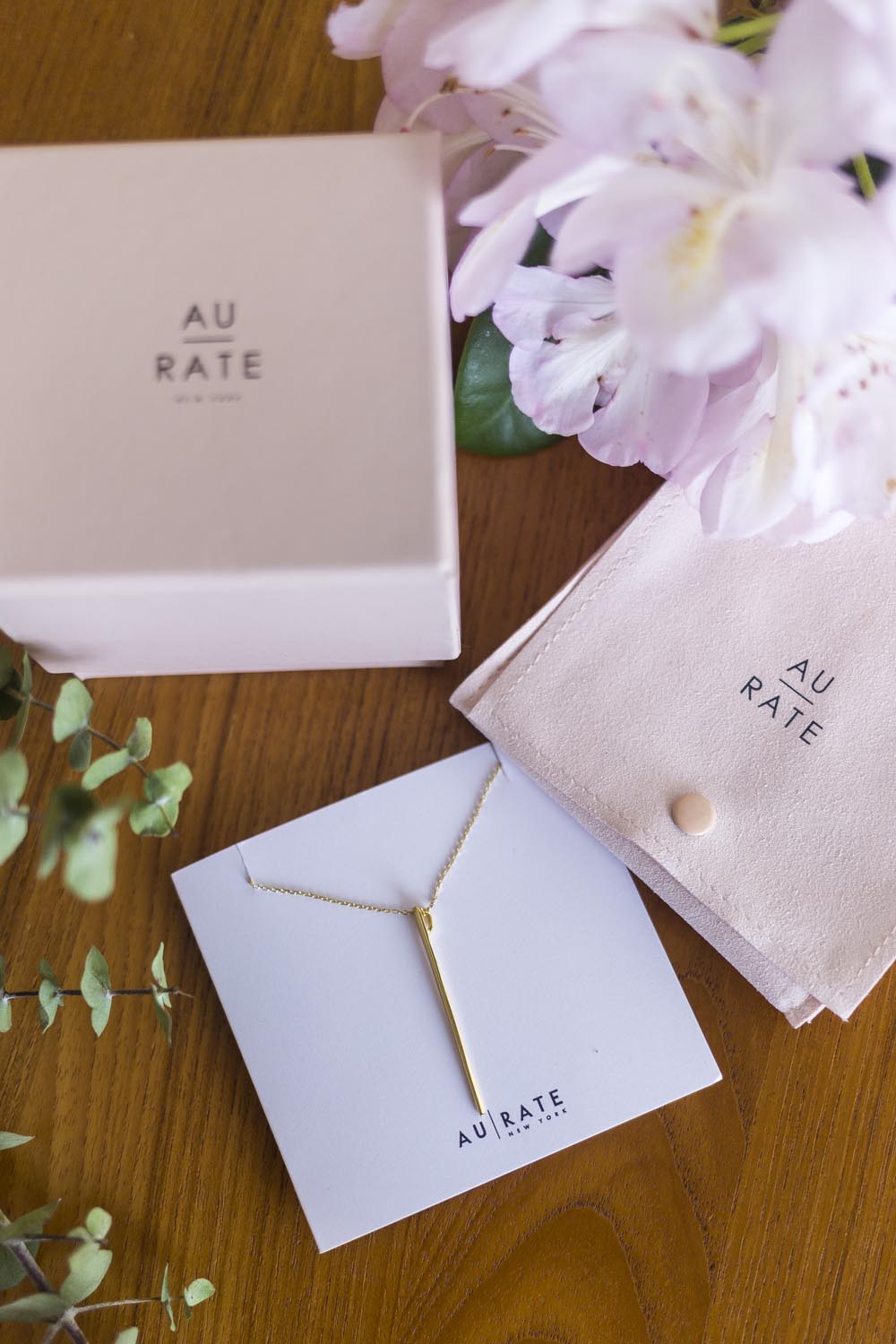 That brand is called AuRate, and they're a jewelry company based in New York. All of their jewelry is custom made by hand by one of their jewelers. Some pieces are customized to order, like my signet ring, and thus can take a week or three to ship. (Note, mine said three weeks at checkout, and it came in less than two. Your mileage may vary depending on the time of year, of course!)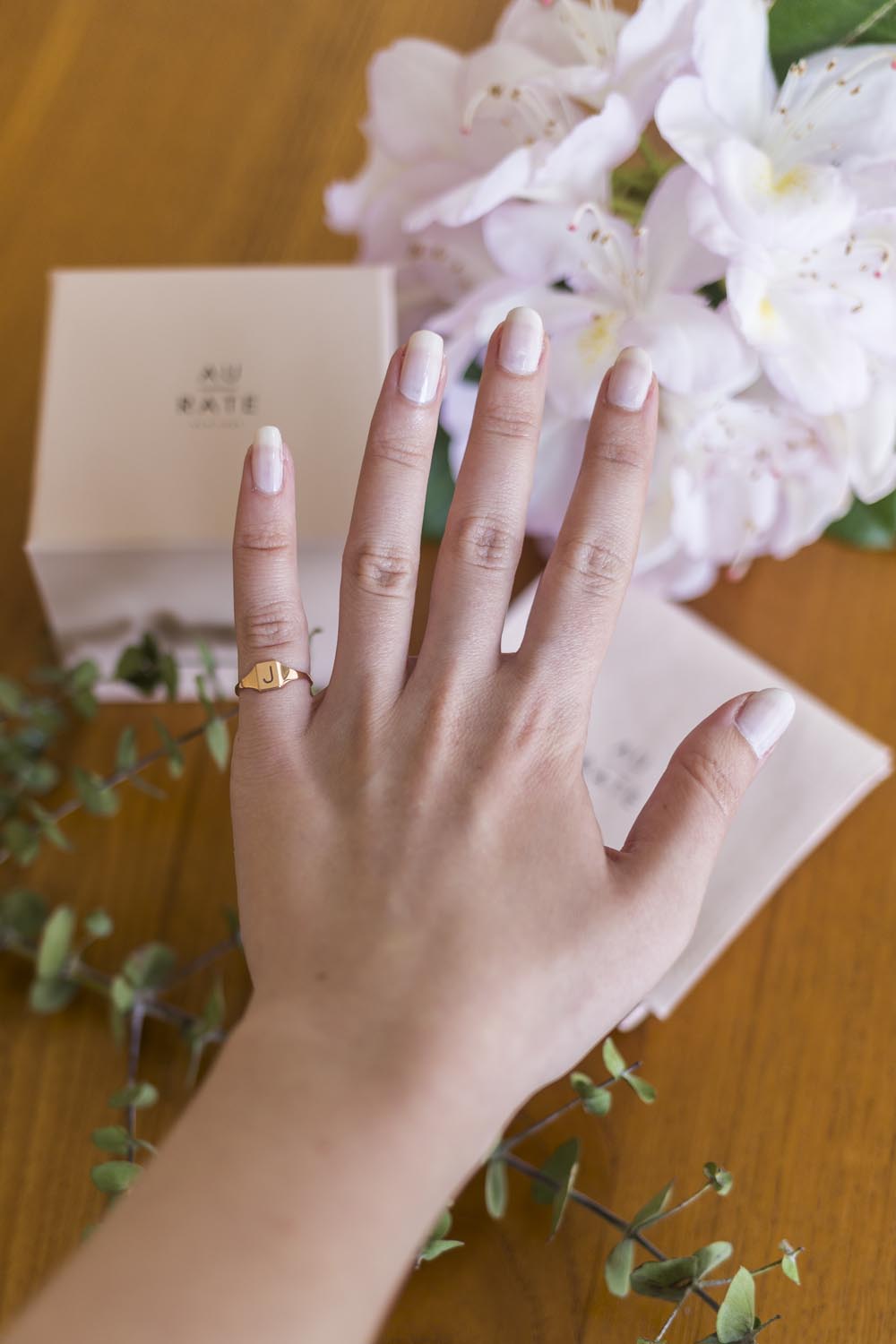 They offer a variety of styles, from necklaces to rings to earrings, in various metal options, with diamonds, pearls, and more. Most pieces come in three metal options: silver, gold, and rose gold, and precious metals, stones, and pearls come from ethical sources. You can find out more about all of AUrate's ethical standards and materials here. And when you make a purchase, a children's book is donated to Mastery Charter, which serves schools across New York City.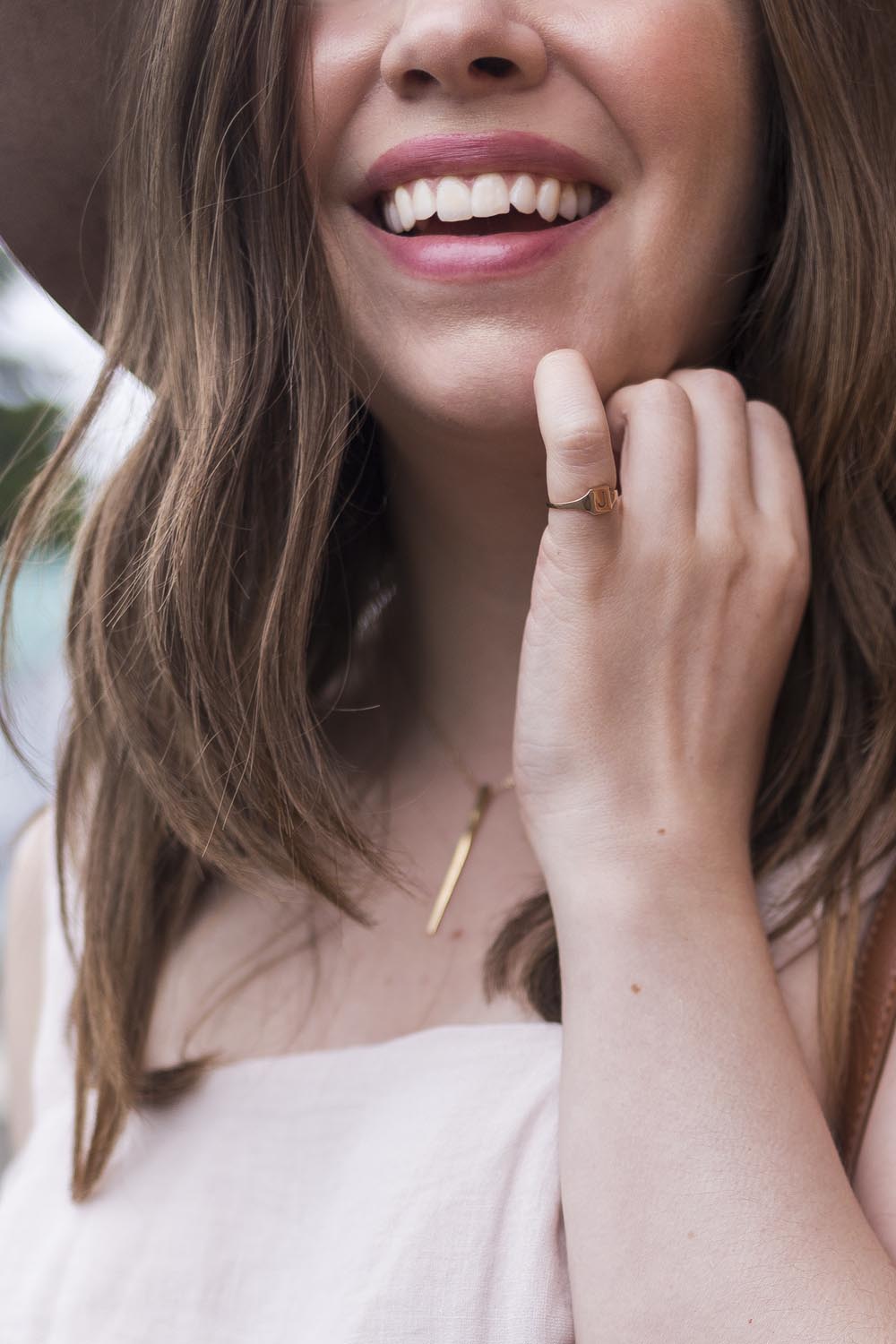 While I know jewelry can be seen as an unnecessary splurge; it makes you feel special. Receiving my pieces from AUrate in the mail was an experience. So much so that I took a quick little video of the packaging details on my Instagram Story. It's just so cute, gives you the warm fuzzies inside upon receiving it. Plus, each piece comes in a pouch perfect for storage and travel!
Beyond the excellent packaging, standards, and charitable contributions, I've been impressed with the quality. This is not flimsy jewelry; the clasps are high quality, and the metal has a nice weight to it, without being too heavy. I was thrilled to see that rings can also be ordered in full and half sizes. If traditional ring sizes are problematic from you, it's simple to pick just the right one. I used their size chart print out from their website to find out what size my pinky is (a 4.5) and it was spot on without being too right or too loose. Additionally, necklaces come with two jump rings to be worn at a short or longer length depending on your preference that day.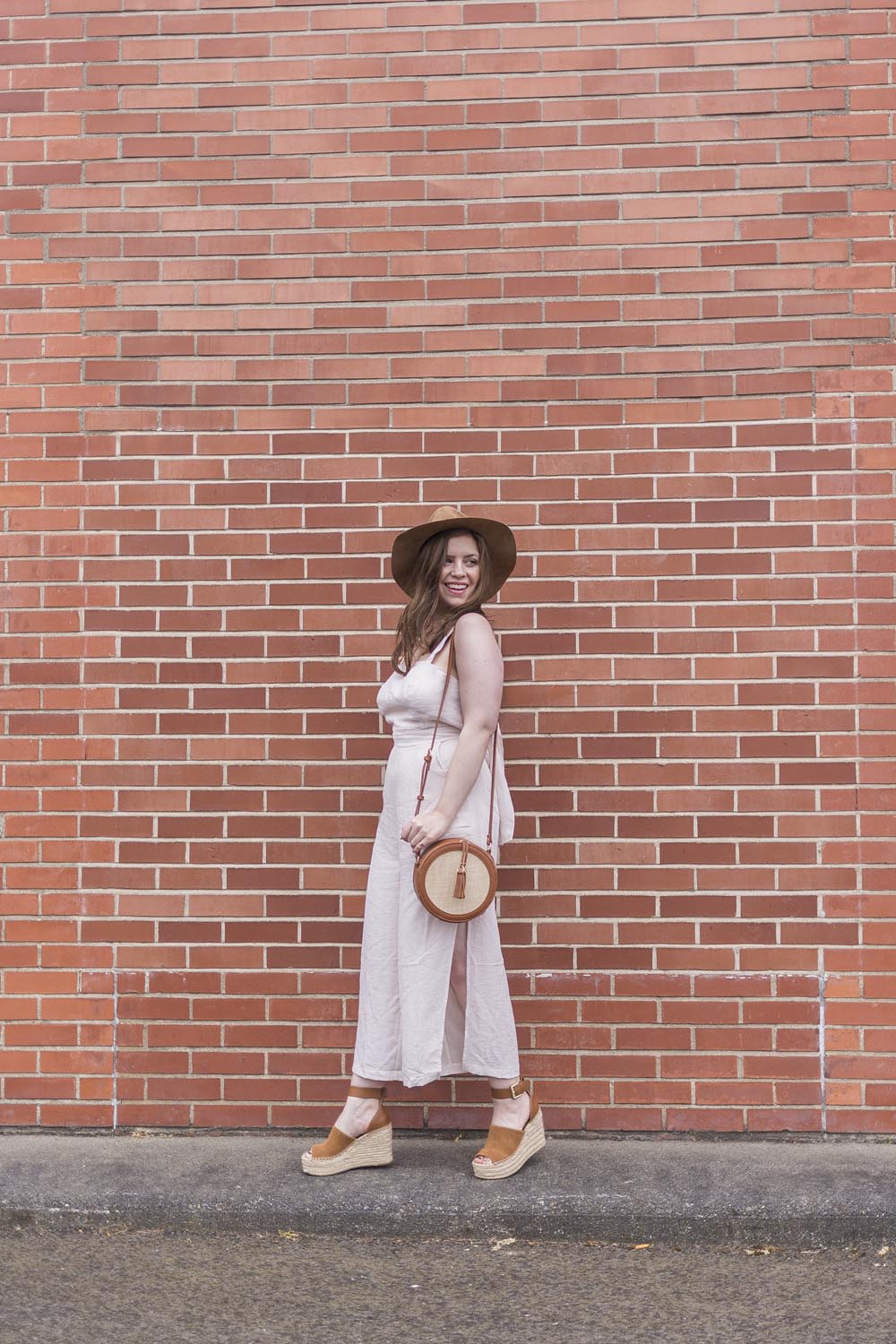 What really got me excited was that these are pieces that while stylish, are not so trendy that you won't be able to wear them for years to come. And if you're shopping for a special someone, I love the gift sets and personalization options like engraving!
If you're someone who has favorite jewelry pieces that drive you crazy but you just can't give up, I thought I'd share a few tips I've used to cope with my metal allergy, too. Of course, if you're breaking out in a serious rash or having a serious allergic reaction like itching of the tongue, throat, or having trouble breathing, PLEASE do not try these. Save those precious pieces in your jewelry box for enjoyment from afar and consult your doctor!
9 Metal Allergy Solutions to Still Rock Your Favorite Jewelry (even if it itches!)
1. Paint your jewelry with clear nail polish
2. Cover the back of watch faces with a band aid cut to fit
3. Opt for another natural material like leather or cord to wear around your neck; just add your favorite pendants or charms from other necklaces to the cord!
4. Cut down jewelry wear time, like statement earrings, to prevent irritation for days after
5. Look for "nickel free" or "sensitive" marks when purchasing new pieces at bargain retailers
6. Opt to purchase fewer higher quality pieces instead of many less expensive ones
7. Already irritated? Soothe your skin with Aquaphor Healing Ointment or Eucerin Eczema Relief Cream
8. Give your skin a break by not wearing irritating jewelry day after day
9. Only have irritation when you wear a particular metal? Try another option like sterling silver, gold-filled, gold vermeil, copper, platinum, or brass!
I hope my fellow metal allergy sufferers will find these tips useful, and if you're still struggling to find something that works for you, I can't recommend AUrate enough! Their pieces are beautifully made and don't irritate my sensitive skin.
Do you have a metal allergy or sensitive skin? How do you cope? If not, let me know about your favorite jewelry piece in the comments – I'd love to hear what you love to wear!