As you may remember, I'm jetting off to Miami and then the Bahamas for the next week. Since I have absolutely no idea how much Internet access I will have, I figured trying to stick to a post schedule would be impossible. So that's when some of my favorite blog gals stepped in and saved the day! 
I have Chaitra of PinkPot here today, and she's going to share with you some amazing productivity tools for bloggers. It was so funny she sent this over because I had just jotted this down in my calendar as a post to write when I got back! Great minds, and all of that. ;)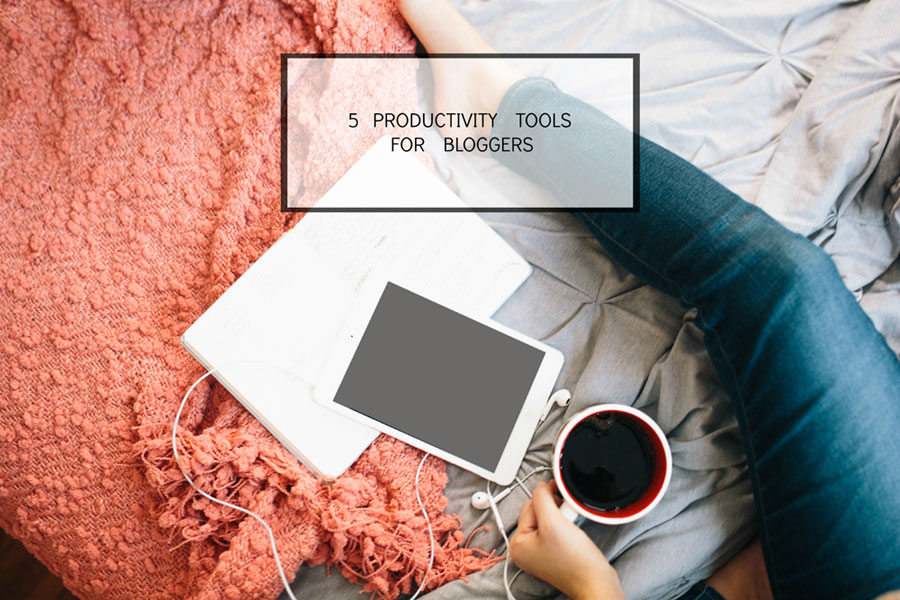 5 PRODUCTIVITY TOOLS FOR BLOGGERS
Hello everyone! I am Chaitra from the blog PinkPot. I am really excited to be guest posting on Jenn's awesome blog today. Hope you enjoy reading it!
Ever felt like you have been in front of the computer all day but haven't got a single thing done? As bloggers, we spend most of our free time online and it is very difficult to not get distracted by all the exciting things happening on the internet. Twitter, Facebook, blogs, YouTube etc. will suck your time if you let it happen. So here are a few tools to help you be more efficient and productive:
1. StayFocusd: If you are someone who has a hard time concentrating on the task at hand, then this Google Chrome browser extension is going to be your strict monitor and help you concentrate. You just have to add the sites that distract you to your settings, choose a time-limit/ day and after the time-limit, each time you try to open any of those distracting sites, StayFocusd will block the access. No choice now, but to go back to your work. ;) StayFocusd works on Google Chrome, but there is something similar for Firefox called LeechBlock here.
2. Coffitivity: With everything about blogging being pretty much virtual, it can get a bit dull and lonely sometimes. This genius tool gives you the vibe of a coffee shop while working and guess what, this actually helps your creativity. How? Apparently, a certain level of noise around us helps our creative cognition. They have details about a research study that proves this on their website.
3. Buffer: Social media is a part of blogging and there is no way to escape that. Trying to keep up with the social media game can become really exhausting and distract you from your work. Buffer comes to the rescue as it is an excellent tool for scheduling all your social media posts. Just spend some time daily or weekly scheduling your posts and Buffer will take care of the rest for you.
4. To-do-ist: We bloggers really love making to-do lists and for a good reason. They help you prioritize tasks and get things done. I love the To-do-ist app to organize my to-do lists. It is a very easy-to-use, customizable app and is available on all mobile devices. Their Karma points system is truly motivating and will push you to get all your work done.
5. Editorial calendar: Blogging can get a bit stressful if it is not organized properly. Having an editorial calendar helps you stay on top of the game by planning everything in advance and being more consistent. For WordPress users, the Co-Schedule plug-in provides an easy to use, drag and drop editorial calendar and for Blogspot users, the trusted Google Calendar works like a charm.
I really hope these tools help you stay motivated, get more done in less time and make the blogging process more enjoyable.
Thanks to Jenn for this opportunity to guest-post on her wonderful blog. It has been a pleasure!
Find Chaitra over at PinkPot, or via Bloglovin', Twitter, Pinterest, or Instagram.
---
I can't wait to try out a few of Chaitra's suggestions like StayFocusd, and Buffer is one of my absolute favorite tools. But I'm dying to know – what productivity tools are your favorites?
Linked up with Treasure Tromp