As you probably know, I don't have children of my own (yet, and the jury is still out on that one.) But, that doens't mean that I don't love hearing about motherhood! I actually follow quite a few "mommy" bloggers, and enjoy hearing the changes that come with motherhood. Brittany of Laugh Out Loud Mommy is here today to share how her style has changed since becoming a Mama.
---
No, really do I look like somebody's mama? My husband sometimes says this to me, "look at you, looking like somebody's mama," and I instantly get offended. I know that it wasn't meant to be an insult, but was actually meant to be endearing. However, I don't want to look like anyone's mom. Don't get me wrong I love my kids, but when I'm out I want descriptions such as, "hot", "stunning", "stylish", I don't want to scream "mom".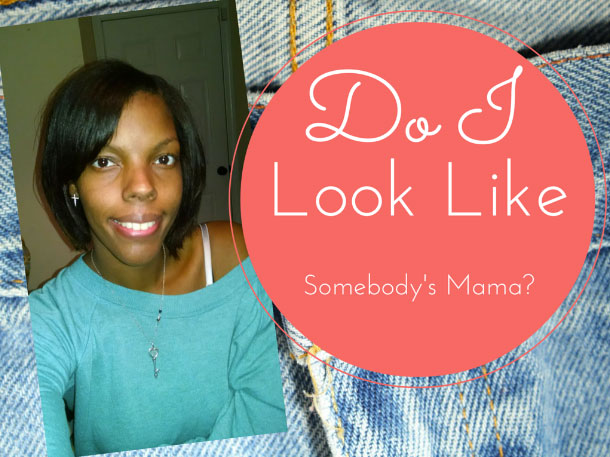 When I say I have kids, I want people to be like "really, you don't look like it!" I don't want someone to say, "oh yea I figured that by the mustard stained sweatshirt, and chicken nugget crumbs in your hair".
I think this has been one of my biggest struggles since becoming a mom, is hanging on to my personal identity. Before I had children, I was a little (yea, just a little) slimmer, all I wore were GAP jeans because they accented my long legs perfectly, and shirts that might show a little cleavage, or mid-drift, or both. Granted I was in college, and that was about seven years ago, but I can admit that I'm still hanging on to that vision of myself. Truthfully, my cleavage doesn't sit up quite like it used to, and nowadays I would die if any of my mid-drift crept out of the bottom of my shirt.
I used to see moms before I was one myself and wonder "what's up with the sweats, and bad hair?" Now, I get it, because just a few weeks ago I discovered that I had washed everyone's clothes but my own and doing my hair was secondary and so not a priority. I'm guessing that the same moms I used to size up, just didn't have the time to make their kids look awesome and themselves too, so something had to give.
This is not to say that you can't still look good and be a great mom, it is possible. I actually recommend putting some extra time in your appearance. I believe that the better you feel as an individual directly reflects in your parenting (yes, I am a subject matter expert). I have just learned to be realistic. Realistically, with four boys, 7 and under, I'm not going to look like I stepped off of the runway every day. However, it also doesn't mean I have to look like a "mom" (I mean this in the most endearing way possible) every day either.
When you become a mom you will probably find your style changing or you may not be able to find any sense of style at all anymore. I just want you to know that this is perfectly normal. If you find yourself getting a little emotional about it, just make it a point to be intentional about not losing that piece of yourself. Remember, it is not impossible, but if motherhood has been a little harsh on your midsection like it has been to me, you may have to let the belly shirts go.
---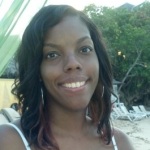 I'm Brittany! A wife and mother to four boys. My boys keep me constantly on the edge of sanity, but I wouldn't trade it for the world. I hope my writings make you laugh, make you cry, inspire, and connect us. Enjoy.
Find Brittany on: Twitter / Google Plus
---
If you're a fellow mama, do you think your style changed post-children? And if you're not, has a lifestyle change ever impacted your style?