Affiliate Links / Product Discount: Seattle Premium Outlets provided me a gift card to put towards my purchase in exchange for sharing my selections. All opinions are my own!
A couple of weekends ago I had the pleasure of visiting the Seattle Premium Outlets, located north of Seattle for a little shopping and Instagramming. Seattle Premium Outlets just started their Instagram account, and so I did a little takeover of what I was up to while shopping too! It was fun checking out the new additions and remodels that have been happening there recently. For my fellow Seattle shoppers, don't miss the Promenade Shops located out front. The likes of Vince., DVF, Theory, and Ralph Lauren shouldn't be missed!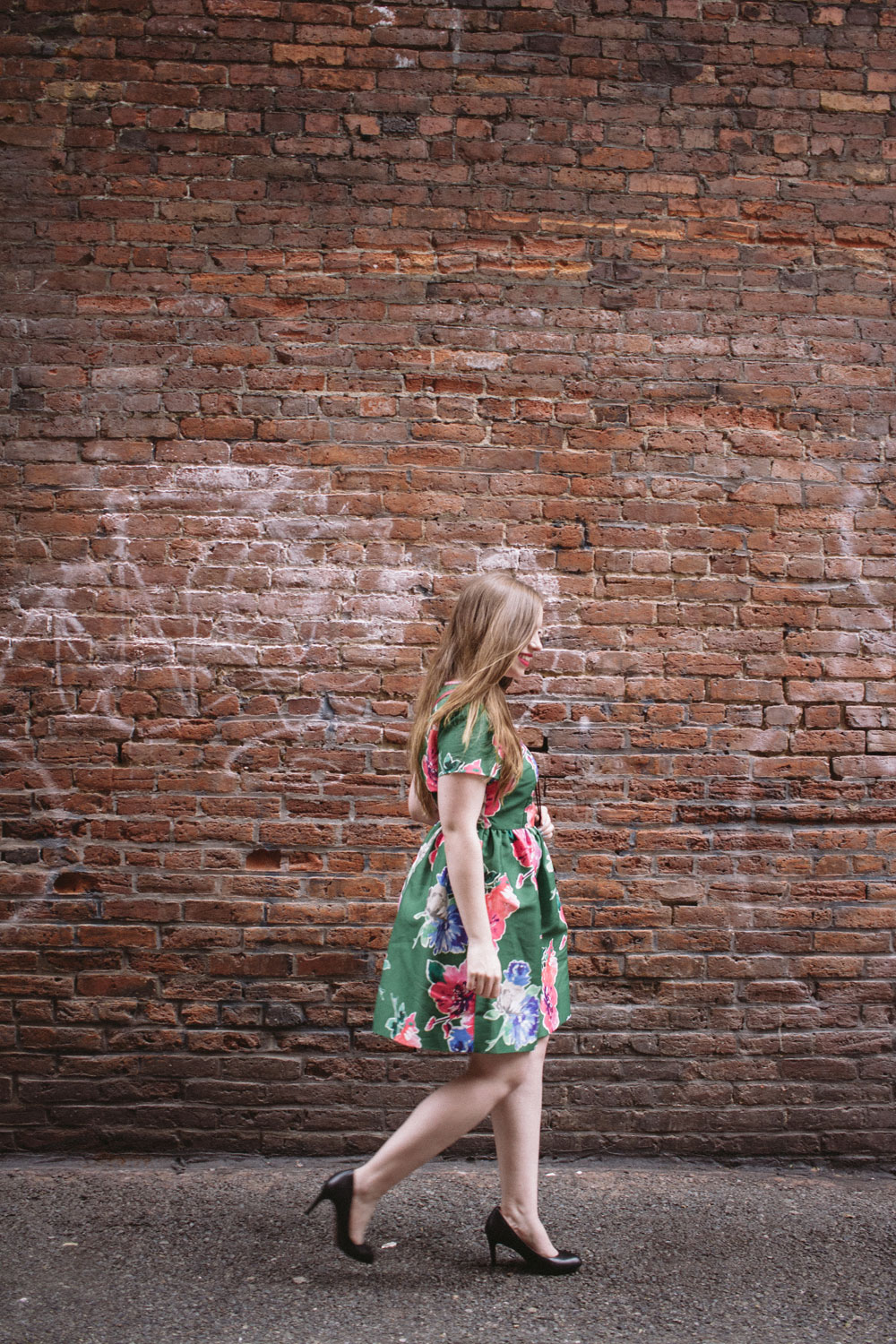 What I'm Wearing
Cape: Jenna Split Front Cape c/o Boohoo
Dress: Kate Spade Stelli Dress c/o Seattle Premium Outlets
Shoes: Corso Como Del Pumps via Macy's
Bag: Kate Spade Newbury Lane Sally c/o Seattle Premium Outlets
Photography by Erickson Visuals
I couldn't help but be immediately drawn to the recently remodeled Kate Spade store. The bright colors amongst a black and white backdrop were perfection, and the wallpapered dressing rooms were way too cute. I won't lie – seeing the bright pink sale signs all over the place was a welcome sight too! ;)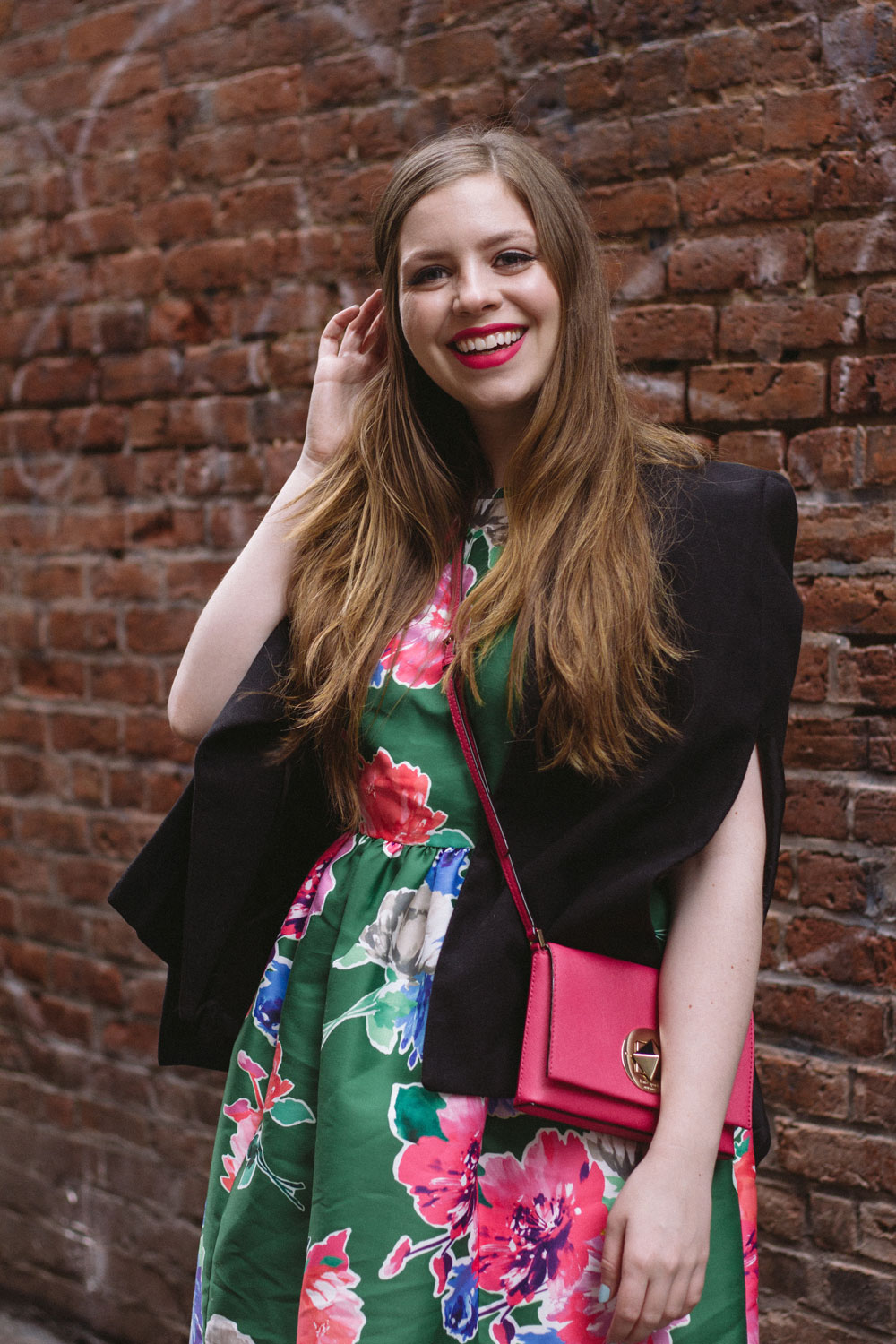 I scored a couple of fun things on my shopping trip – this Kate Spade Stelli dress, which is such a fun pop of color, feminine cut, and just a fun piece to have in my closet. I couldn't leave without adding a matching bag to the mix, and opted for this Newbury Lane Sally fuchsia crossbody. It's small yet spacious enough to fit the essentials – key, card wallet, lipstick, and my phone! I peeked at the original price for this dress, and it debuted last spring at a cool $450. It was on the clearance rack, marked down to $224 and an additional 60% off that. Then, the unthinkable happened. It rang up for even less! Total outlet mall score. The price I paid? Just $80.
With that said, outlet mall shopping can be an amazing way to score a bargain, but you do have to be careful too. Sometimes things that seem like a good deal may not be. While I don't outlet shop all the time, when I do, I arrive prepared. I thought I'd share a few suggestions for getting the most out of your next outlet mall adventure too!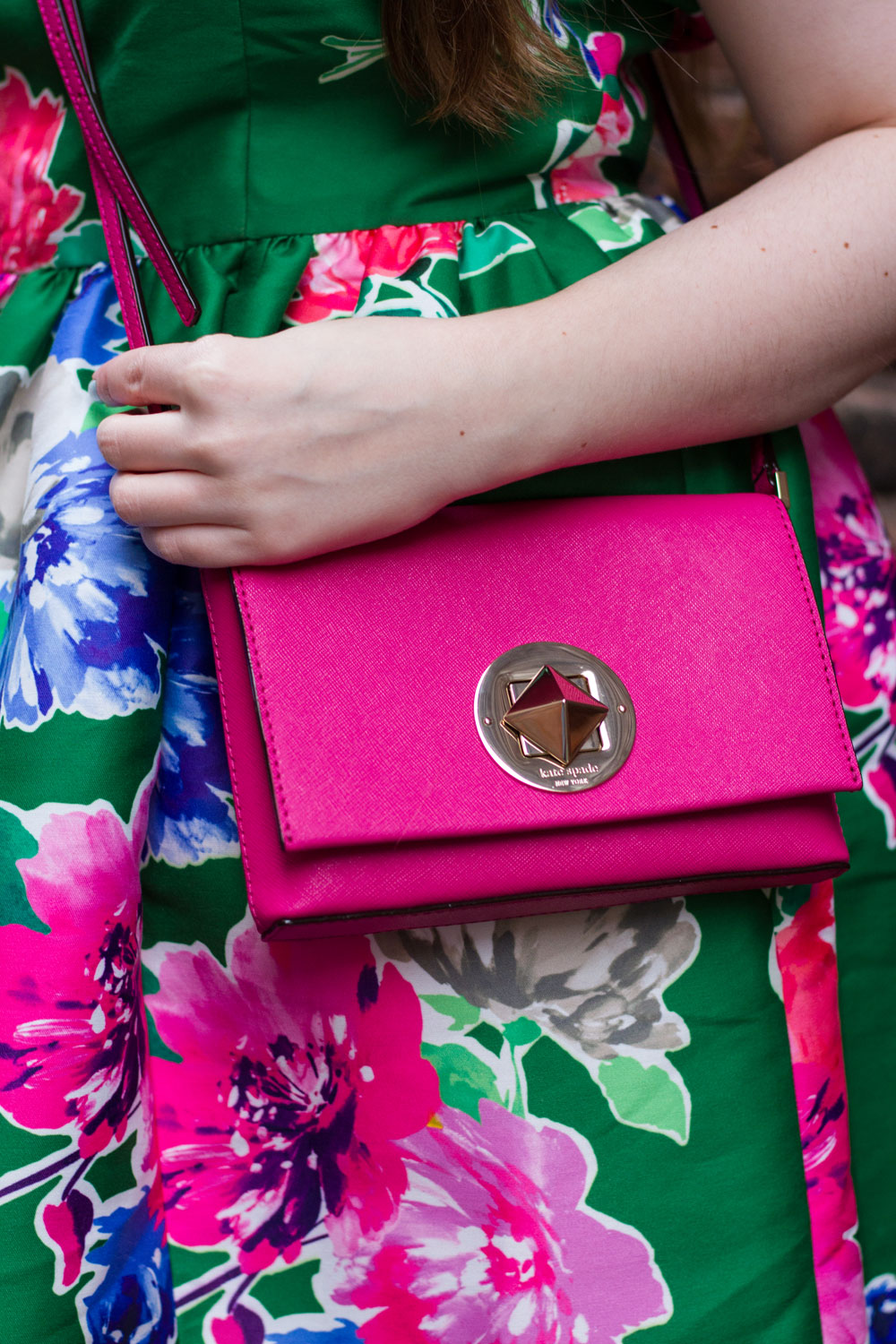 Get your shopping list
I think it's always a good idea to have an idea of what exactly you're shopping for. Are you looking for gifts for mom and dad? A special occasion outfit? A new pair of boots? Whatever it is, either write down your list or make a mental note of what you're shopping for and stick to it. It can be so easy to get sidetracked and overwhelmed!
Check for coupons and special offers
Before you leave the house, check to see if any of the stores you're planning on shopping at are offering additional discounts or coupons! If you can plan ahead, sign up for the email list of the stores AND the outlet mall you are planning to shop at to be aware of any additional discounts and sale dates. Additionally, stopping by the customer service desk of your outlet mall once you arrive is always a good idea. Often they have savings passes or other incentives that can be purchased for a small price or are free. And don't forget about social media! A lot of companies are promoting sales and outlet coupons on their social media channels, so it never hurts to double check, even while you're in the checkout line!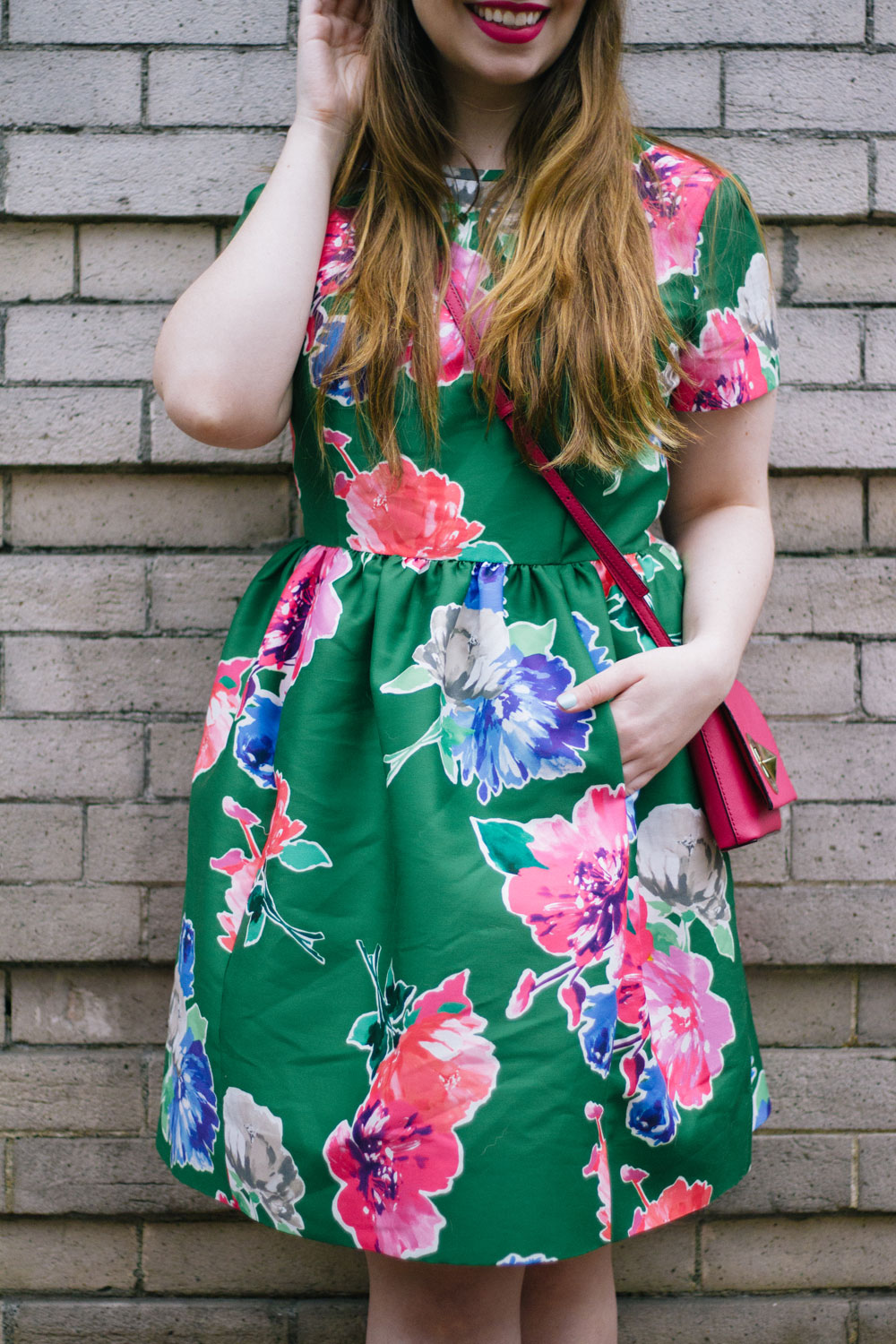 Check the tags
Did you know not all outlet store items were ever sold at the full line store? Many outlets actually have a factory store selling items specifically made for the outlet so the items you see may not be the same quality you're used to. You can usually distinguish the items that are specifically made for factory stores by a series of dots on the label tag found inside the garment. While this doesn't mean you shouldn't buy it, it just means it may be made with different materials than you may be used to. (Polyester instead of silk, for instance.)
Try it on
I've found that most outlet malls are a bit off the beaten path, and sometimes getting back to make a return or exchange will fall out of the return window. Instead of hoping things will work out, make sure you try everything on. Inspect each garment to make sure there are no holes, rips, or stains and that the piece feels well-made.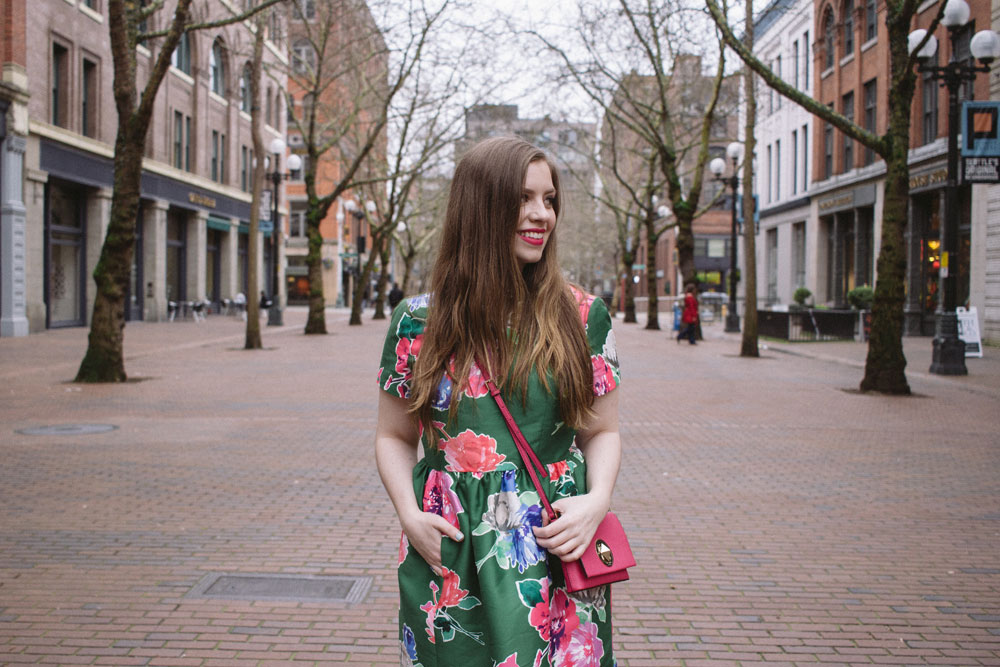 Watch those sales
I think nearly every store advertises a sale of some kind, so make sure you're actually getting a good deal! A quick Google search will tell you what the item is being sold for at other stores. In doing this, you may also discover a whole new set of color and size options that aren't available at the outlet. It never hurts to double check!
What have been your favorite outlet mall scores? Any special tips or tricks you utilize to get the best possible deal? I'd love to hear about it in the comments! Happy shopping! :)