Makeup is expensive. Have you noticed even drugstore makeup is on the steady incline recently? I can barely make it out of the drugstore cosmetics aisle without spending, at least, $10 on a foundation, if not $15. My higher end favorites have jumped in price too, and you know what that means… it's time to find something comparable for less! (Yes, again! You first part of my beauty dupes series here.)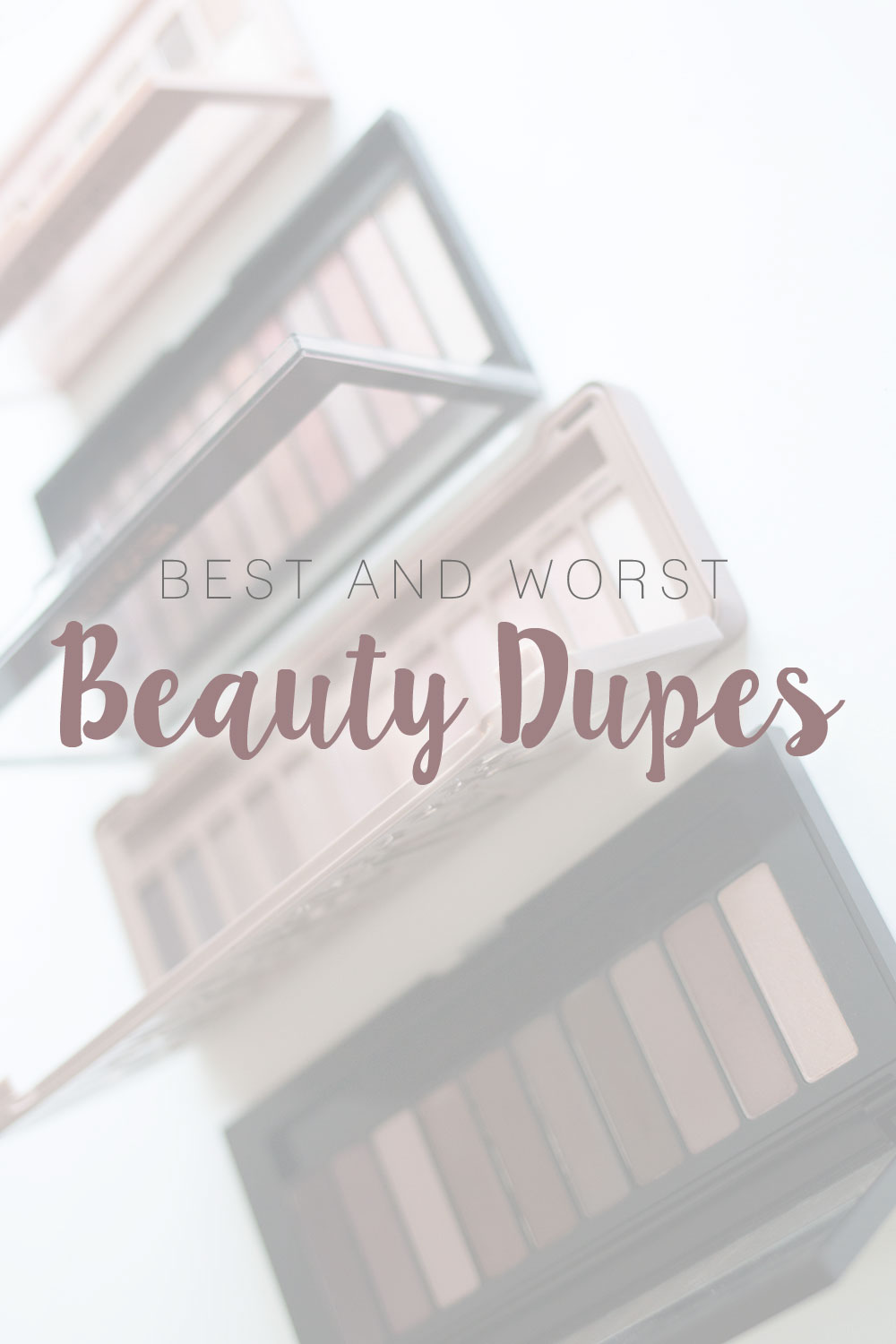 Best & Worst Beauty Dupes
I love seeing which products others think are just as good if not better than their higher end counterparts, so I thought it was about time to take another peek at some of the beauty dupes I've tested out over the last year. Whether I heard something was a dupe, received a gift that looked terribly familiar, or accidentally bought something that looked like something else I already own (which happens more often than I'd like to admit), these are the best and worst that I've tried out.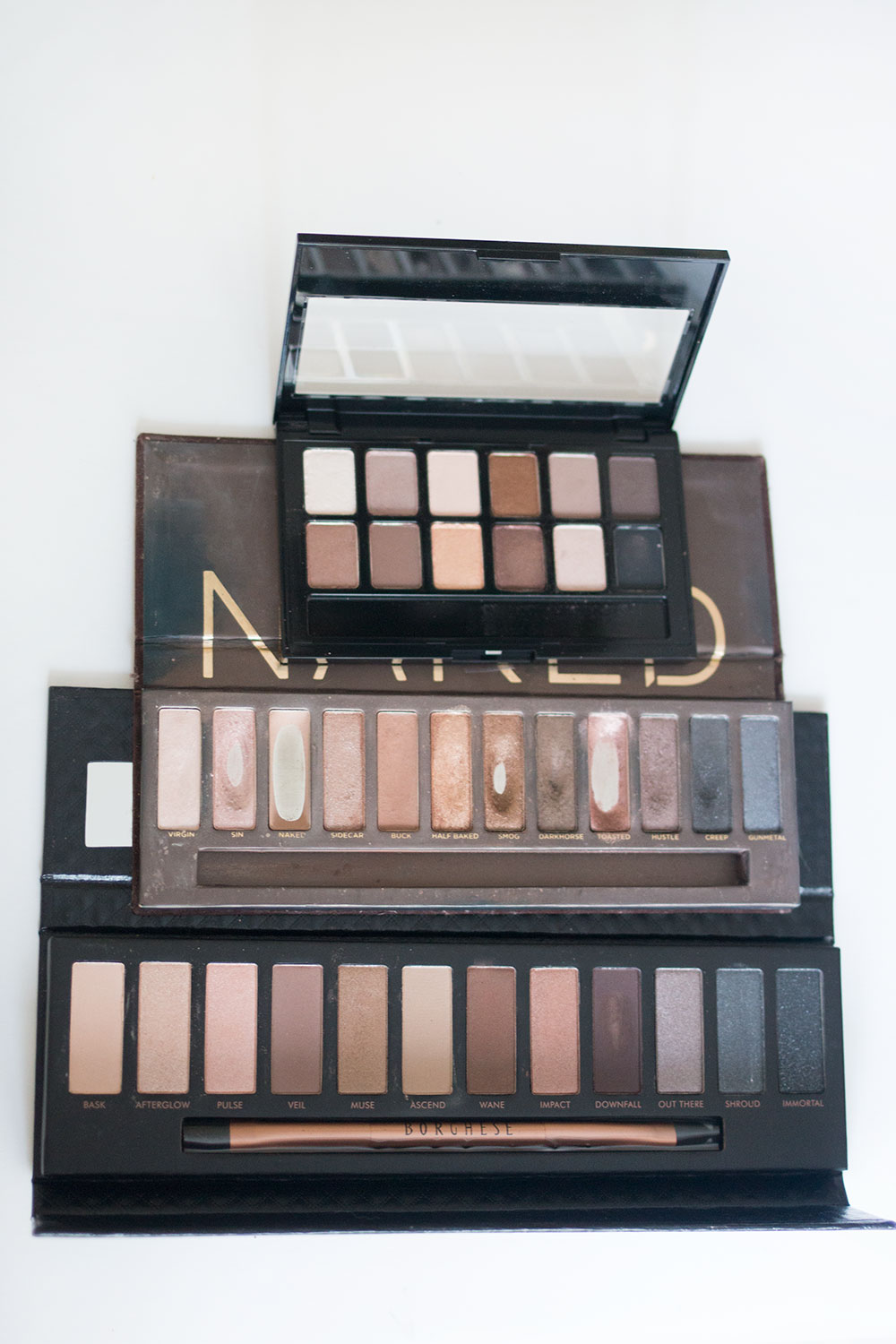 Urban Decay Naked Palette ($54) vs. Maybelline The Nudes ($10) vs. Borghese Eclissare Color Eclipse Shadow & Light Luminous Eye Palette ($55)
Could this really be a dupes or duds post without the infamous Urban Decay Naked Palette? As you can tell from the state of mine, this is one of my all time favorites. It's a beautiful cool and warm-toned palette that can create anything from everyday neutral eye looks to a glam smokey eye. Are these competitors better, worse, or the same?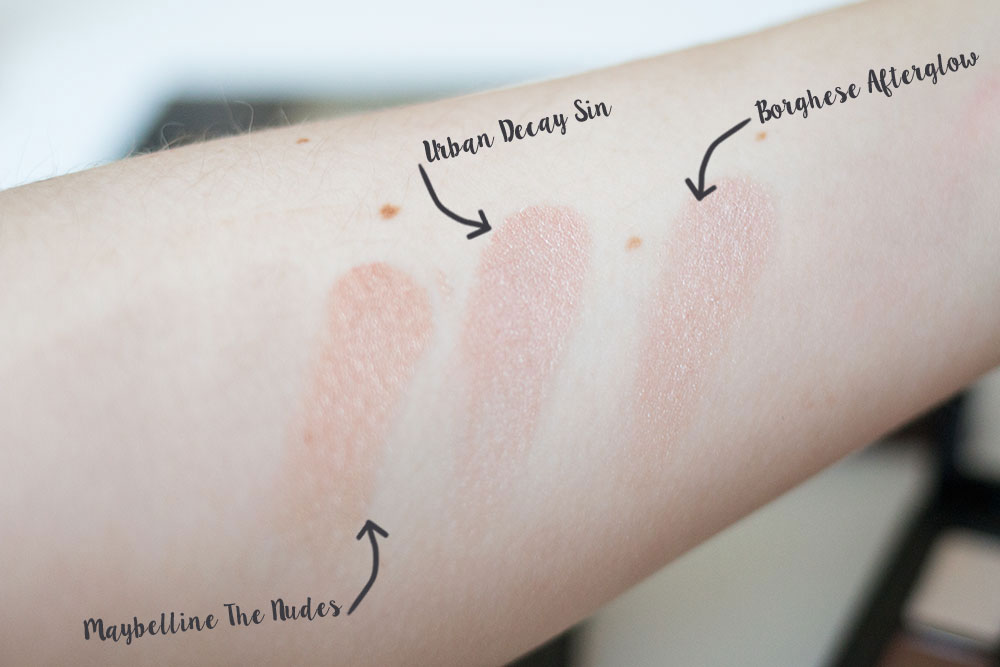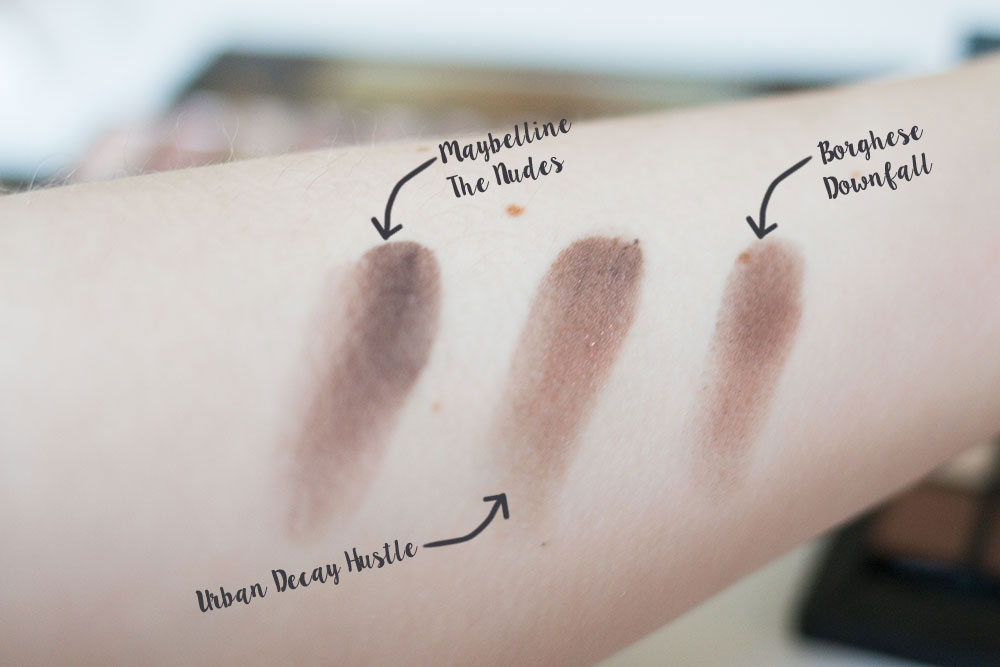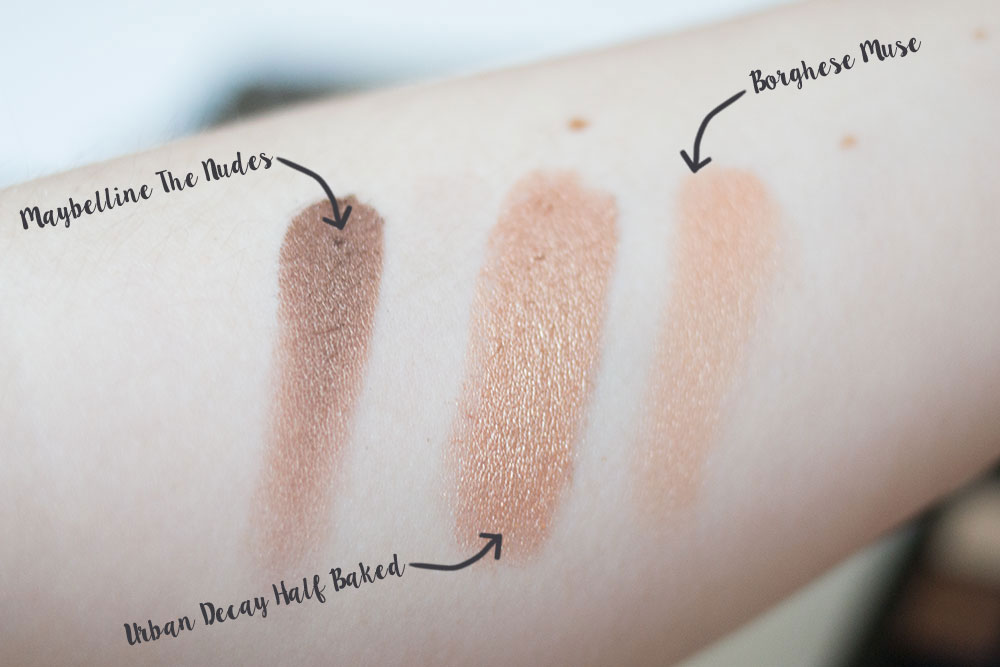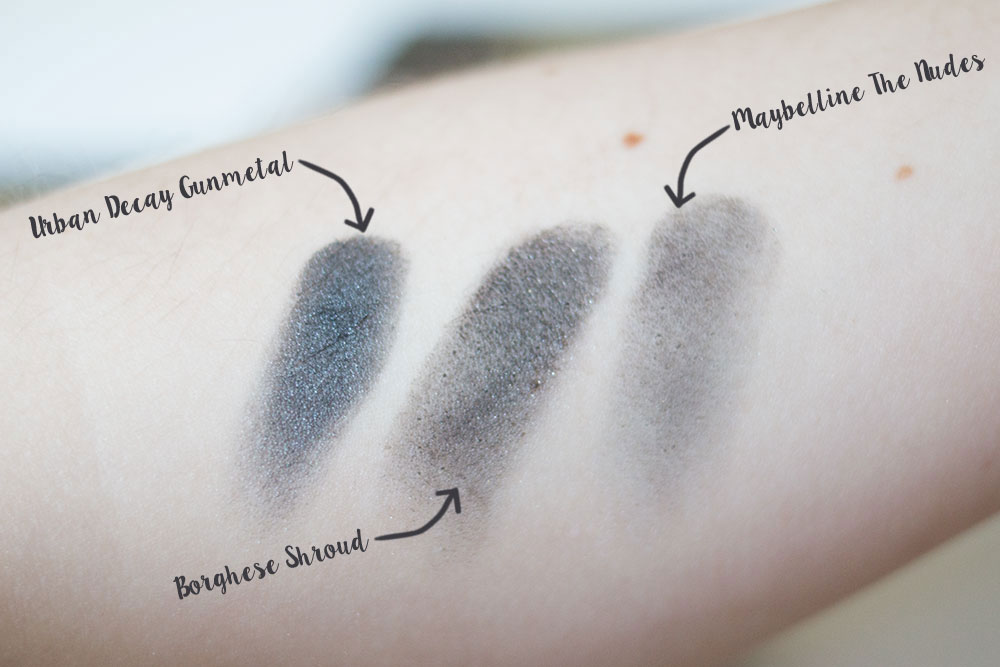 Dupe or Dud: The Maybelline The Nudes Palette is most definitely a Dud! While it may ring in at $10, some of my absolute favorite shades (Half Baked especially) aren't represented here. Depending on your shadow preferences, you may actually like the softer texture of the Borghese shadows better than the Urban Decay shadows. The price tag is comparable at $55, but the pans of shadows are also much larger. I'd say this one isn't quite a dupe, but it's very, very similar and is a better value for the money!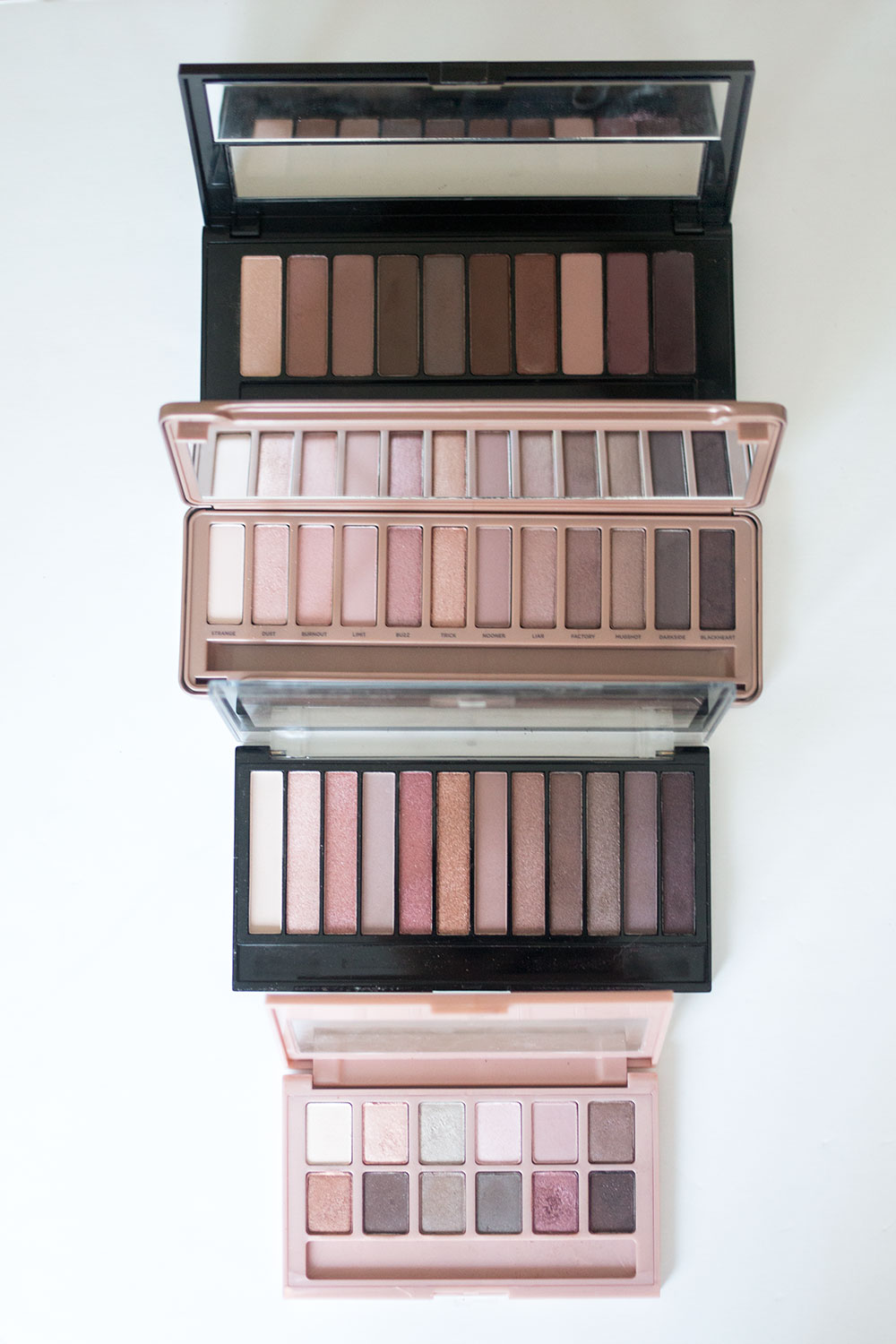 Urban Decay Naked 3 Palette ($54) vs. Maybelline Blushed Nudes ($10) vs. Makeup Revolution Iconic 3 Redemption ($7) vs. L'Oreal La Palette Nude 2 ($16)
And of course, I couldn't leave off the Urban Decay Naked 3 either! This is the one that got me in trouble in my notorious I bought fake cosmetics post a few months back. Naturally after feeling really stupid for falling for that, I ended up buying the real thing, and since then, several more palettes that are eerily similar have been released. L'Oreal, Makeup Revolution, and Maybelline have each launched a palette with similar rose gold and pink tones that make for a nice drugstore alternative.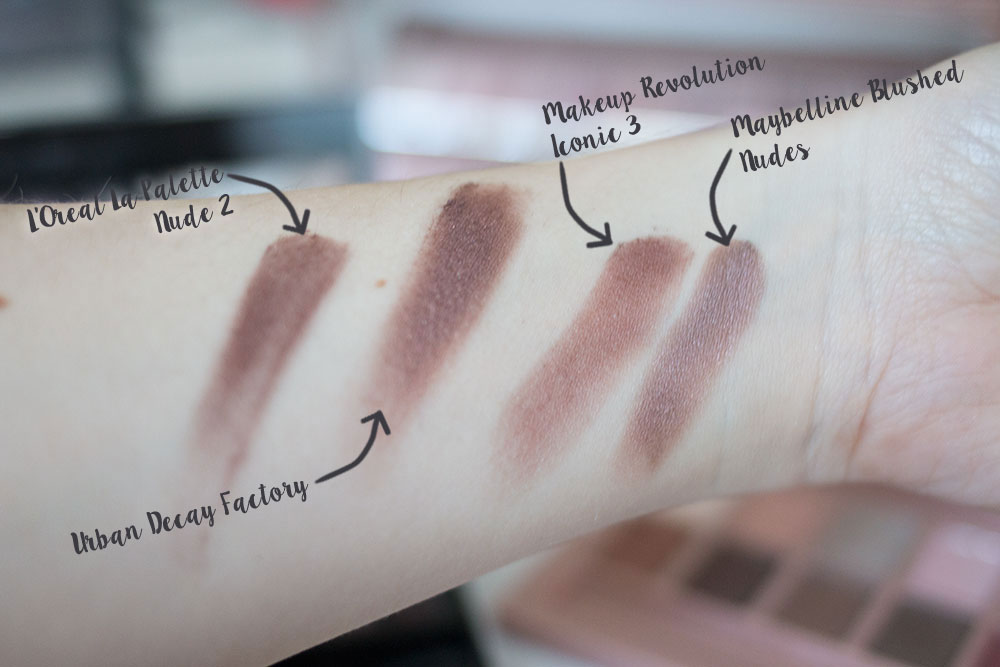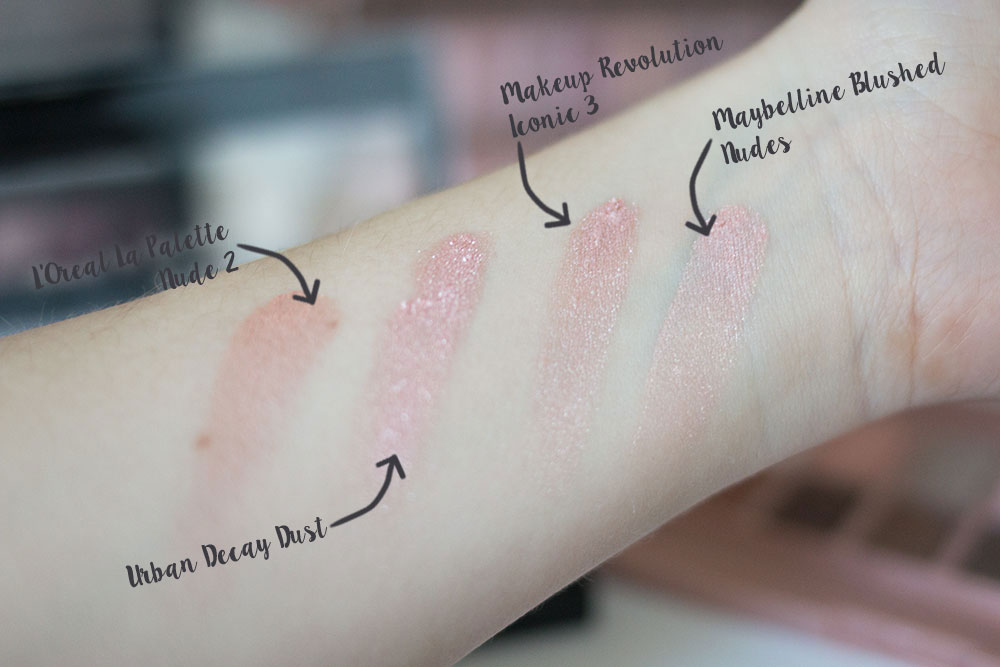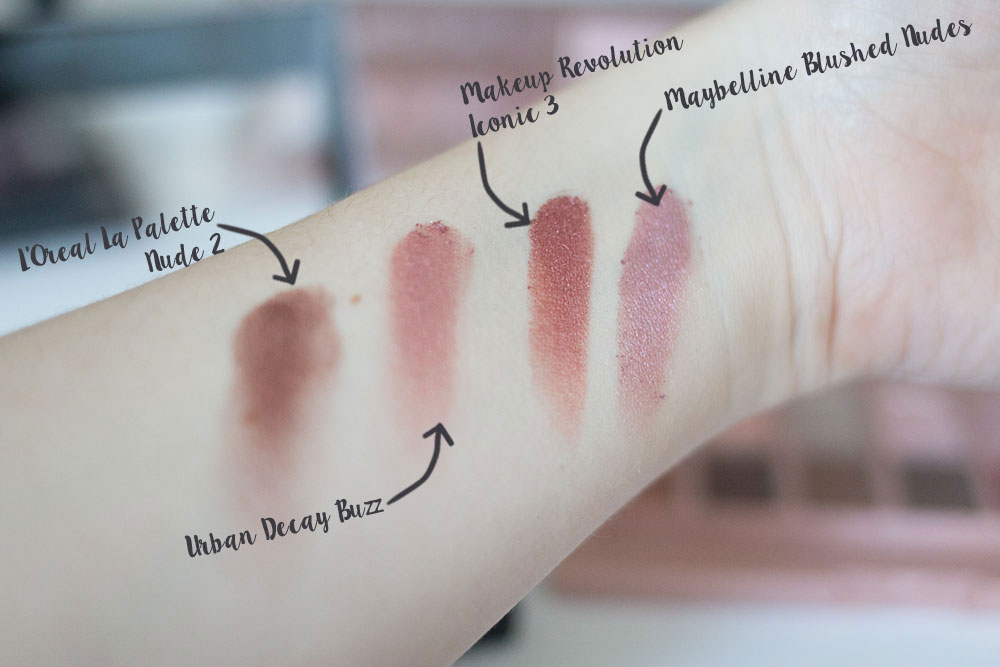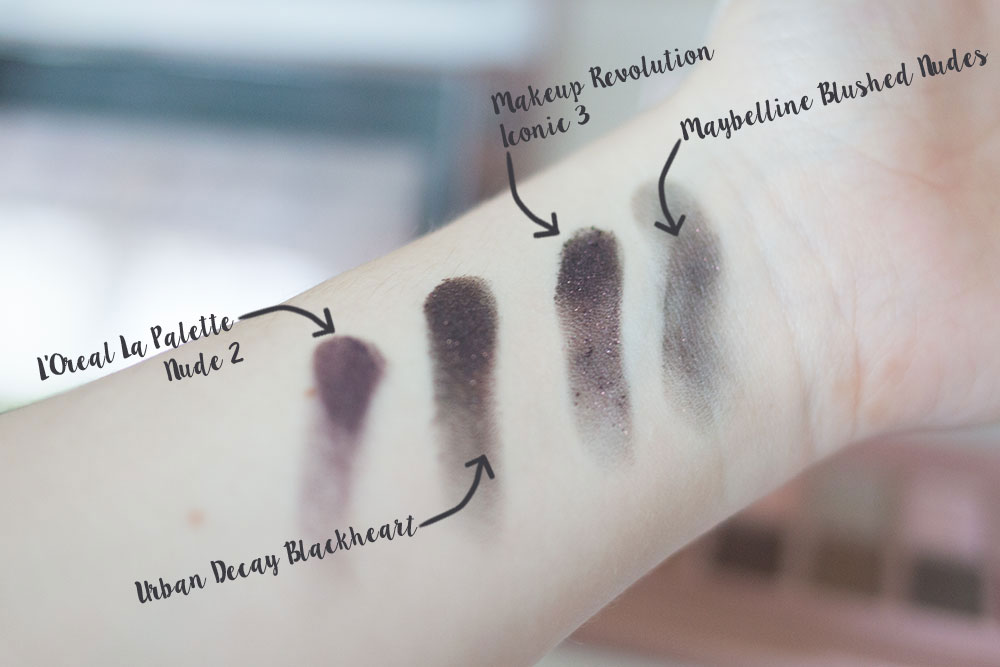 Dupe or Dud: Close to being a dupe! The closest dupe is definitely the Makeup Revolution Iconic 3 Redemption Palette. It's not an exact dupe, but it is very, very close. And for $7, you really can't go wrong.
If you're not a fan of the shimmery or metallic shades, you'd love the L'Oreal La Palette Nude 2. It's almost entirely all matte shadows with great pigmentation for less than half the price. The Maybelline Blushed Nudes has a few shades I really like, but some are much less pigmented than the UD Naked 3 and the others. The pink shadow in the third photo, however, is one of my absolute favorites and is really nice to work with (and you can see the nice indent in my palette from using it so much!)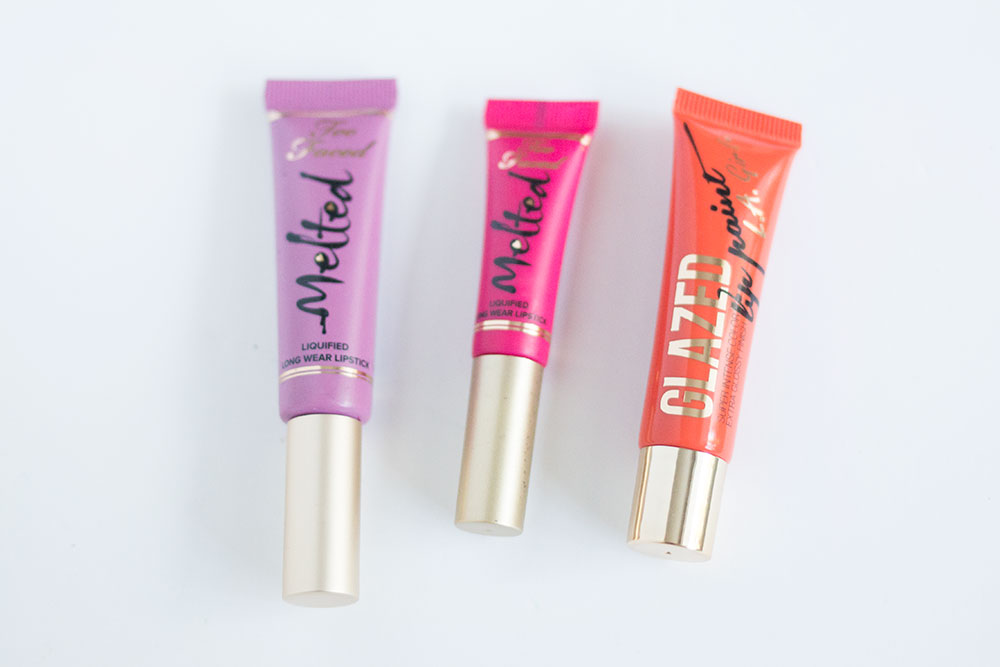 Too Faced Melted Long Wear Liquified Lipstick in Fig and Candy ($21) vs. L.A. Girl Glazed Lip Paint in Hot Mess ($5)
Too Faced is well-known for their great range of colorful products, and the Melted Lipstick line is no different. From purples to pinks to reds and now even browns, they really have quite the collection. When I was shopping at Fred Meyer last summer, I noticed this eerily similar packaging on the shelf. Obviously, curiosity got the best of me, so I picked it up and tried out the L.A. Girl Glazed Lip Paint in a fun shade to see if it was a dupe.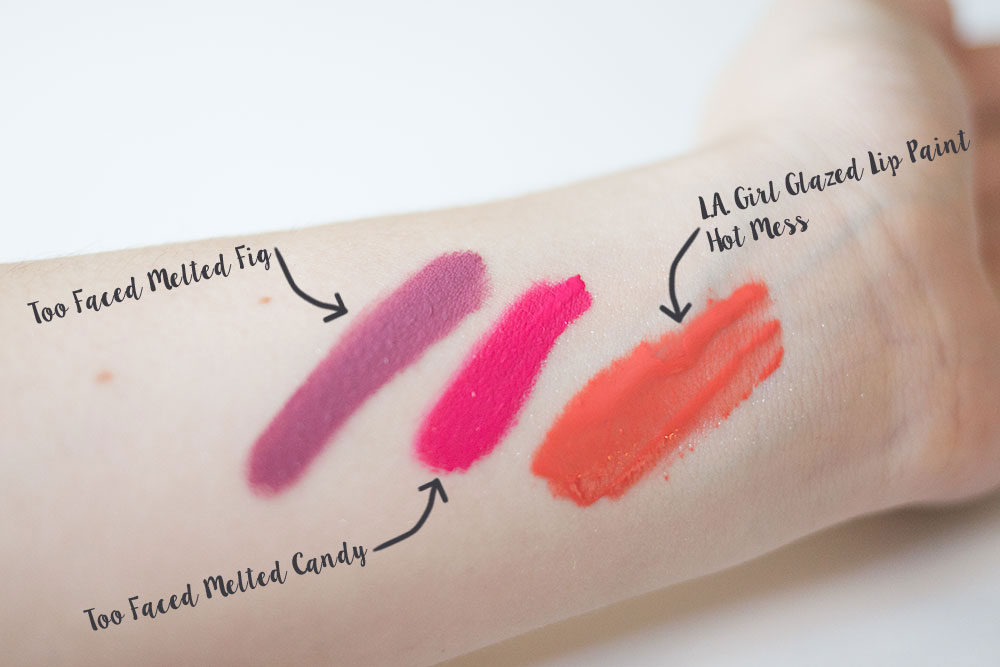 Dupe or Dud: Dud! This is absolutely, positively not a dupe. The Glazed Lip Paint is much more of a thick gloss while the Melted Lipsticks are more of a matte liquid lipstick. The applicators are also very different – the Too Faced applicator is a small sponge while the L.A. Girl is just plastic, similar to a lip balm tube. I much prefer the overall product and packaging of the Too Faced Melted line.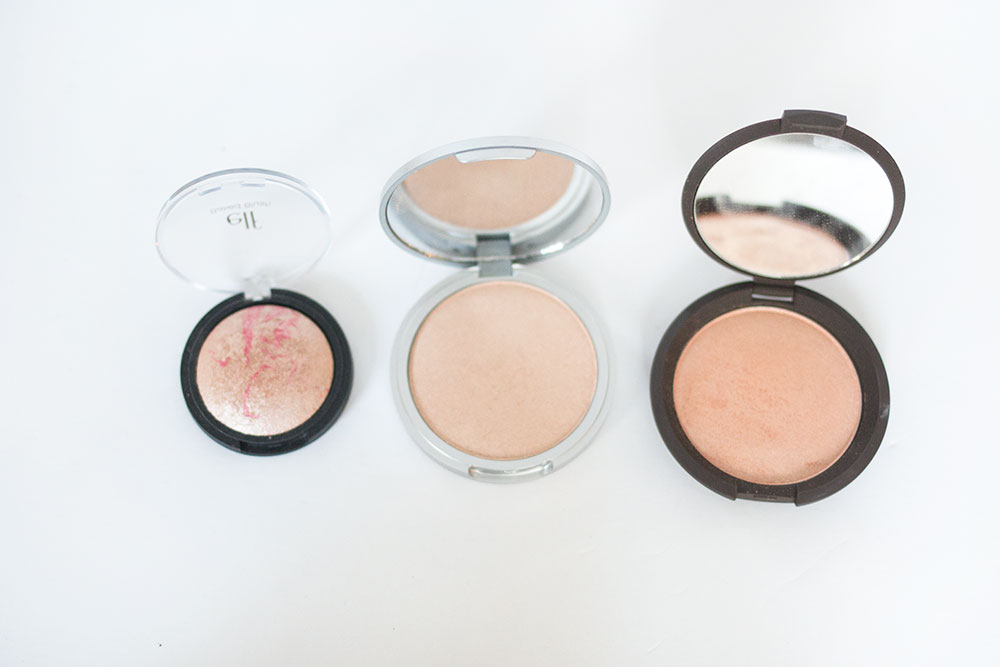 Becca x Jaclyn Hill Shimmering Skin Perfector Pressed in Champagne Pop ($38) vs. theBalm Mary Lou Manizer ($24) vs. e.l.f. Baked Blush in Pinktastic ($3)
When Jaclyn Hill launched Champagne Pop with Becca Cosmetics, you know I had to order it… even if I was in France! I returned home to find it waiting for me, and I was so excited to open my very first highlighter from Becca. While the hype has definitely died down, is it unique enough to still reach cult status?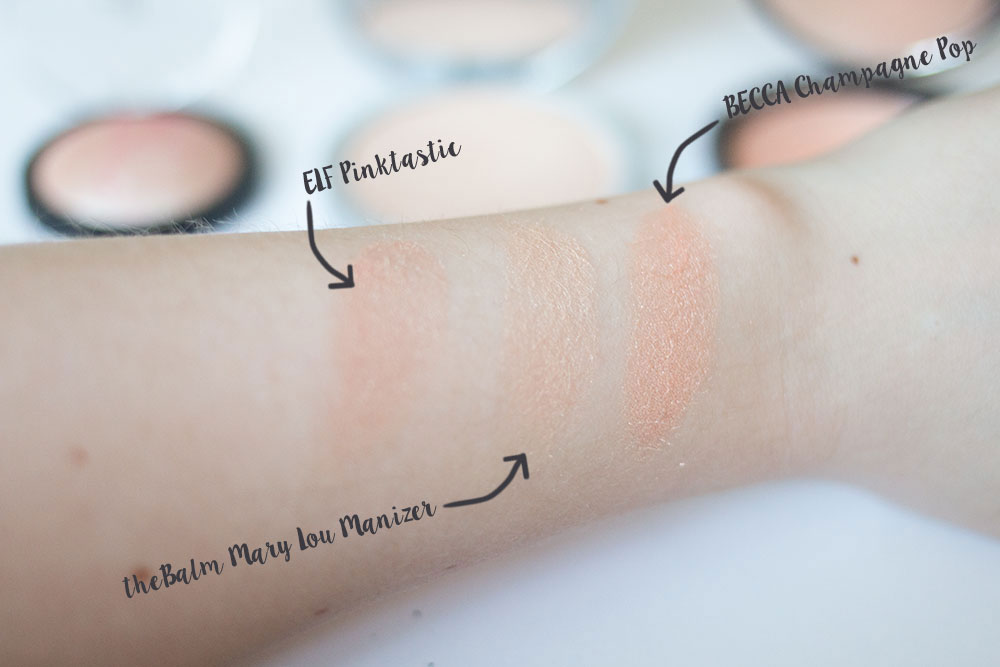 Dupe or Dud: Not a dupe! While neither are a direct dupe, you might find a color that you like even better! I prefer the tone of Mary Lou Manizer as I find it to be more flattering on my pale skin. e.l.f.'s Pinktastic is almost the color you'd get if you mixed Champagne Pop and Mary Lou together, and at $3, the price really can't be beaten!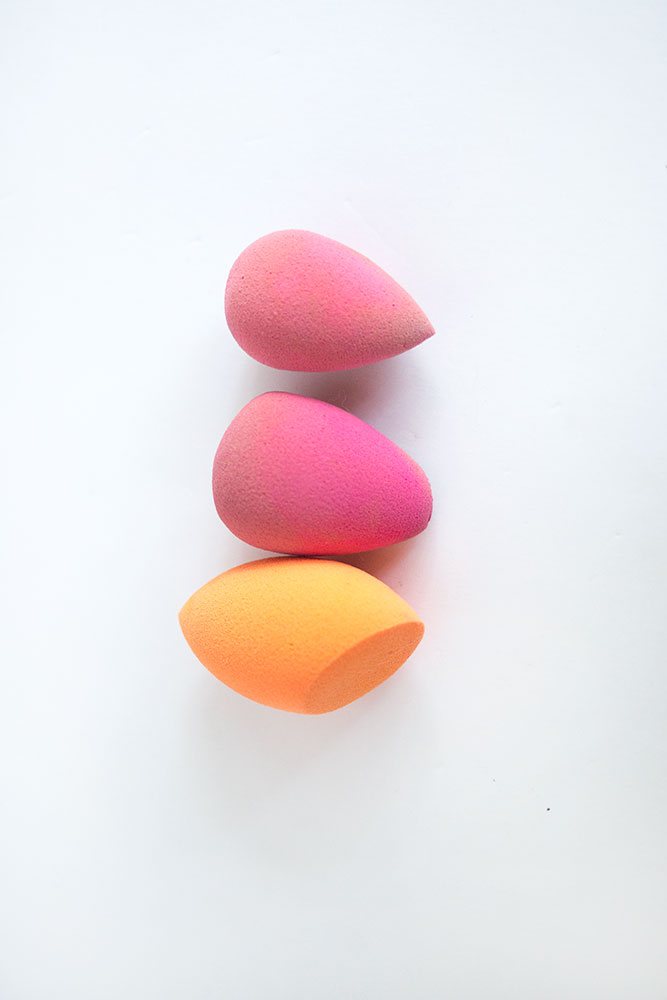 Beauty Blender ($20) vs. Pur Cosmetics Cameo Contour Sponge (not sold separately) vs. Real Techniques Miracle Complexion Sponge ($5)
Ah, the Beauty Blender! The best, yet most overpriced, sponge of all time. At least, when it comes to applying foundation. Is there a sponge out there just as good or better for less?
Dupe or Dud: Not a dupe! Unfortunately, both the Pur Cosmetics and the Real Techniques sponges are much denser than the Beauty Blender. However, I like the Real Techniques sponge because of the flat edge and the density doesn't bother me. The Pur Cosmetics sponge is nice too, but I'd take a Beauty Blender or a Real Techniques sponge over it.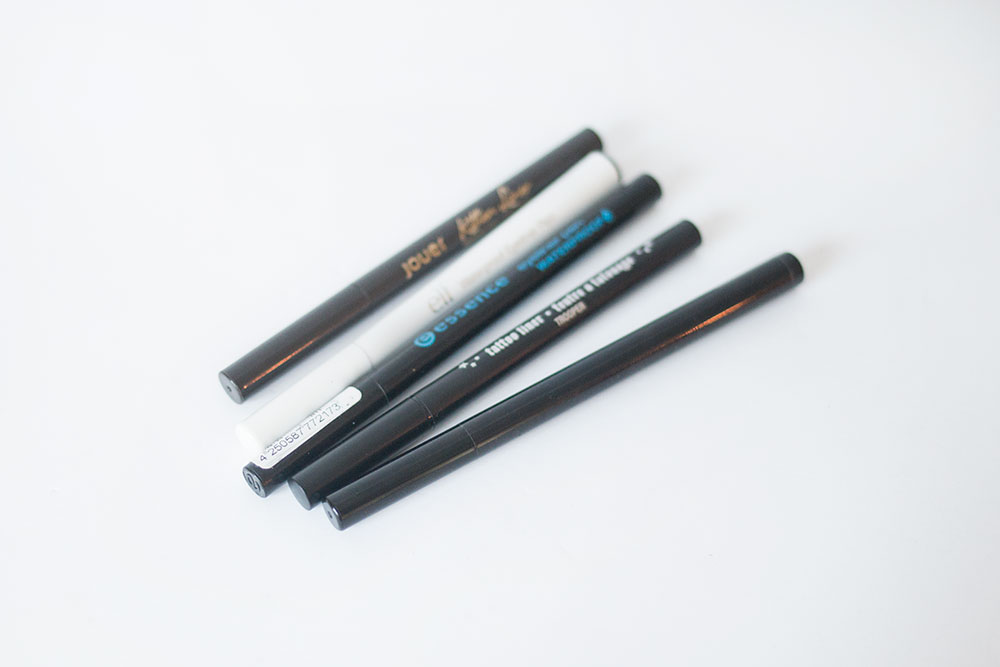 Kat Von D Tattoo Liner in Trooper ($19) vs. Jouer Kitten Liner in Black ($28) vs. ELF Waterproof Eyeliner in Black ($2) vs. Essence Eyeliner in Waterproof Black ($3) vs. Eyeko Skinny Liquid Eye Liner in Black ($16)
Battle of the liquid liners! I realized after shooting this that I forgot the Stila Stay All Day Liquid Liner, however, to be perfectly honest I think my two winners from this selection of liners still has it beat. ;)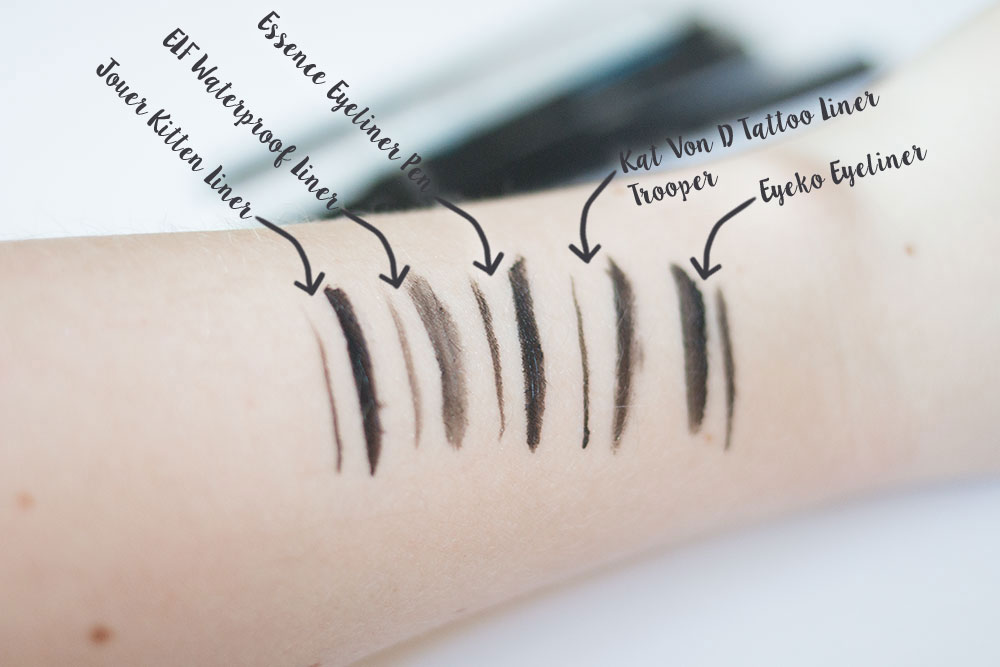 Dupe or Dud: Better than a dupe! The Jouer Kitten Liner is BETTER than Kat Von D's famous Tattoo Liner by a landslide. I mean, look how black it is! I do think that the shape of the KVD liner's pen allows you to get a better smaller line, but I prefer an inkier, more pigmented liner, so I don't have to go over it more than once. The only problem is that it's more expensive. Womp womp.
If KVD's and Jouer's liners are out of reach, as a drugstore alternative, my recommendation goes to Essence. As you can see, it's very pigmented for only being $3, and while I don't find it to be the most long-wearing liner in the world, it definitely will last you through the work day or a special event.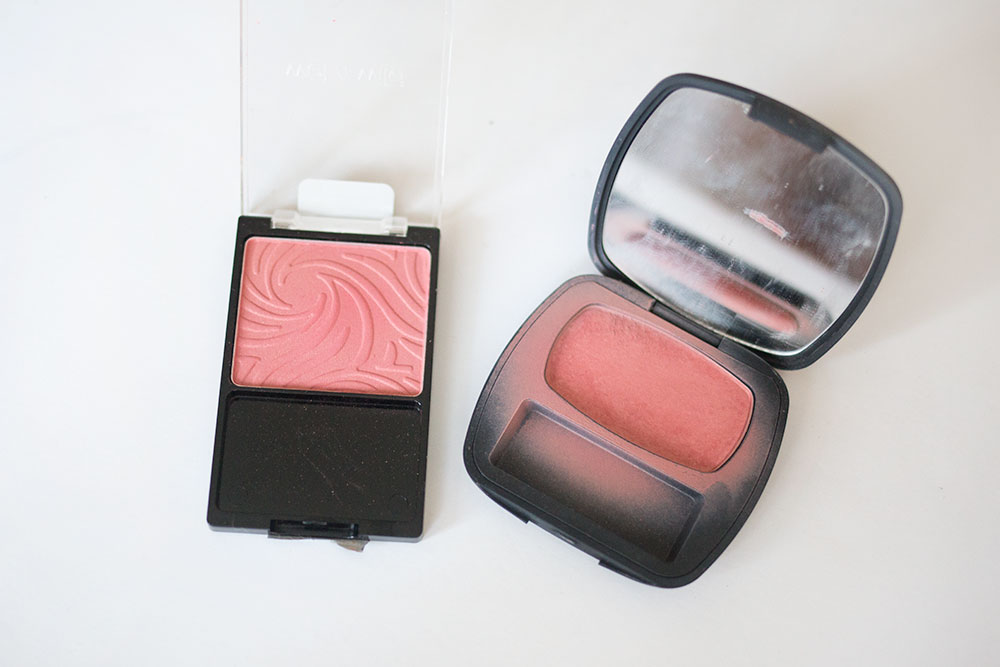 BareMinerals Ready Blush in The Aphrodisiac ($23) vs. Wet N Wild Color Icon Blusher in Pearlescent Pink ($3)
BareMinerals Ready Blush is one of my all-time favorite blushes. This one in The Aphrodisiac is one that I've been using for years! When I saw this one at Target when I was shopping, the color reminded me so much of my favorite that I had to pick it up.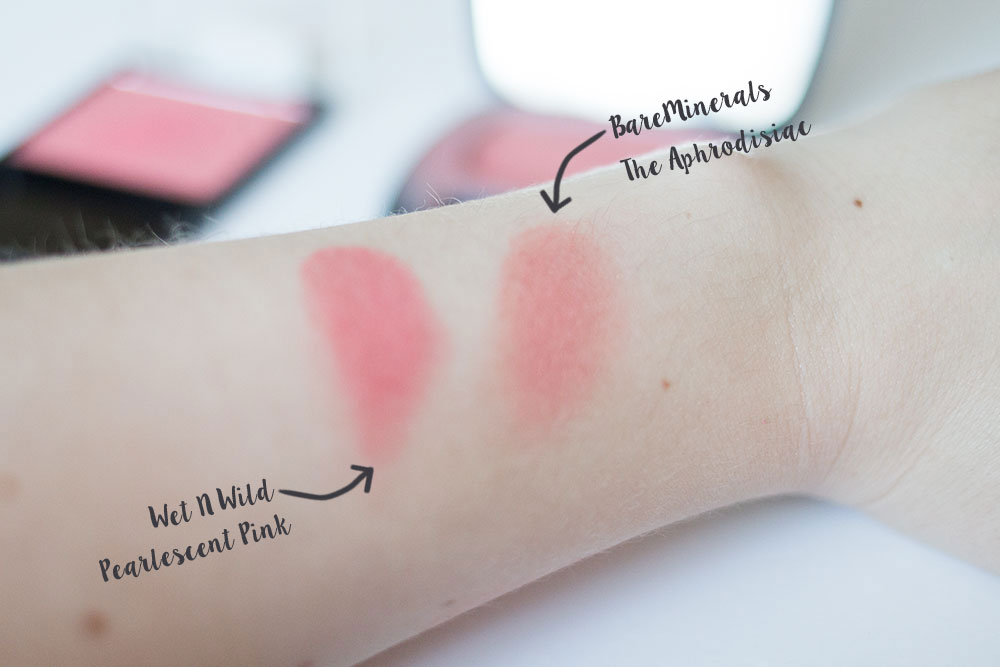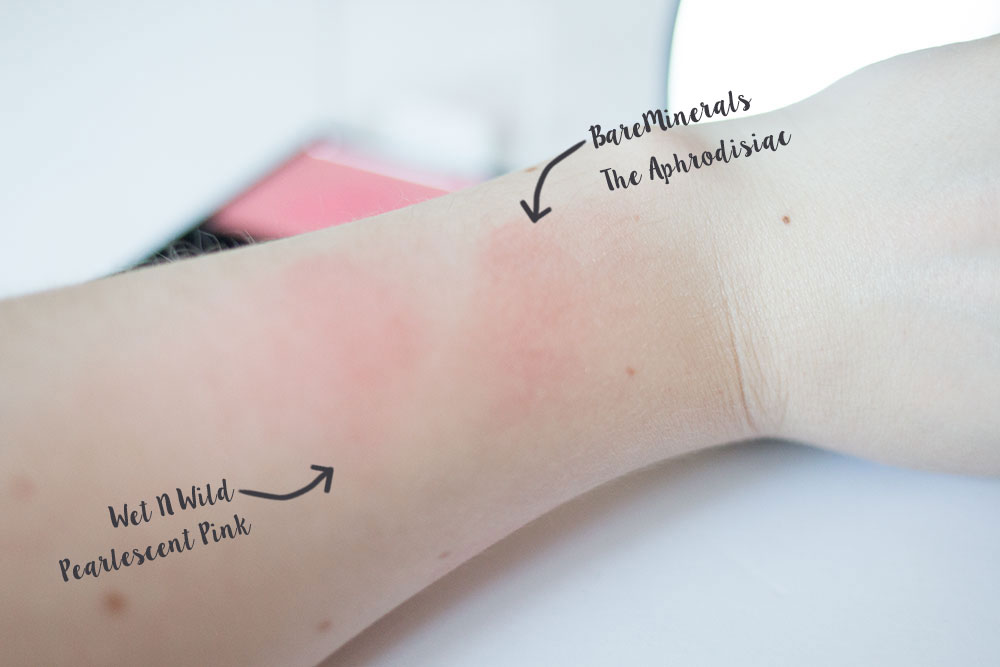 Dupe or Dud: Not a dupe! While the WNW blush is much more pink, it is much more pigmented and easier to blend out than the BareMinerals blush. If you prefer a less pigmented blush, then you'd love the BareMinerals blush. However, $3 at the drugstore is awfully hard to pass up…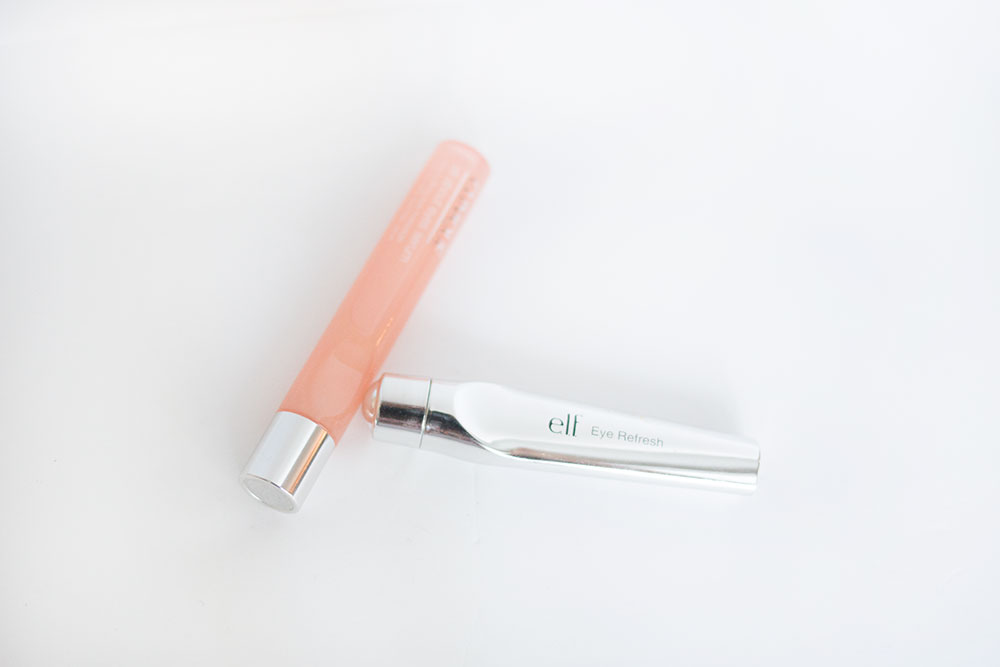 Clinique All About Eyes Serum De-Puffing Eye Massage ($30) vs. e.l.f. Eye Refresh ($3)
I never intended to purchase this Clinique Eye Treatment, however in one of my Sephora orders, it was randomly packaged in with my samples. Thanks, random Sephora Order Picker! ;) Personally, this isn't my favorite product because I don't battle under eye bags. I have dark circles and dryness, so I look for hydrating creams. At the same time, when I've had allergies or irritation from makeup, I have loved the cooling tip of both of these products!
Dupe or Dud: Dupe! Honestly, I think these are the same product. The main difference is in the packaging. Clinique's packaging is transparent and a bit thinner, while e.l.f.'s is metallic and a bit wider. They both have metal rollerballs to bring a cooling sensation when applying the product to the eye area.
What are your favorite beauty dupes? Any duds you've found that disappointed you? I'd love to hear about your best & worst in the comments!