I have a bit of a hat problem.
I'm not sure if it's actually a problem, but I have a lot of them. So many, in fact, that I had to start displaying them on my wall because they were getting buried in my closet and squished under clothes, so putting them on a shelf stopped making a lot of sense.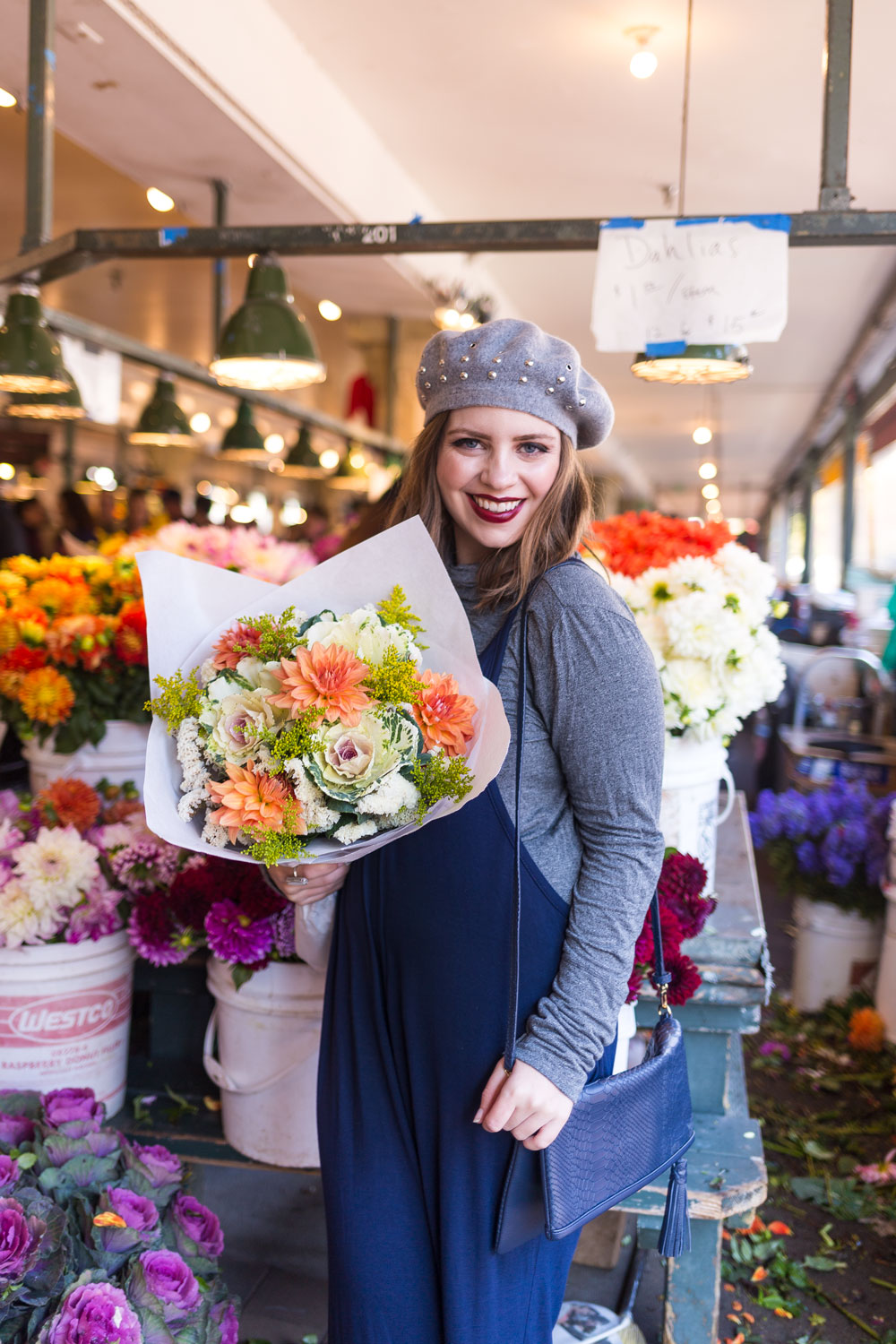 I first started my love affair with hats a few years ago. Sure, I'd have the odd baseball cap or bucket hat in my collection over the years and in my youth, but my adult hat collection was almost non-existent in college. It all started with a straw fedora I found at Target. We were heading to Vegas and I wanted something to keep the sun off my face.
Dave thought it looked a bit silly, but I proceeded to wear the hat for almost our entire trip. I realized then that hats are transformative. They make a bland outfit fun. They make you look put together, regardless of whether you actually are. And best of all, they hide a bad hair day. That's probably my favorite, especially during the winter when my hair is a static-y mess.
So, what's my favorite hat?
Read on to find out my 5+ must-have hat recommendations, my favorite hats, what to travel with, and more!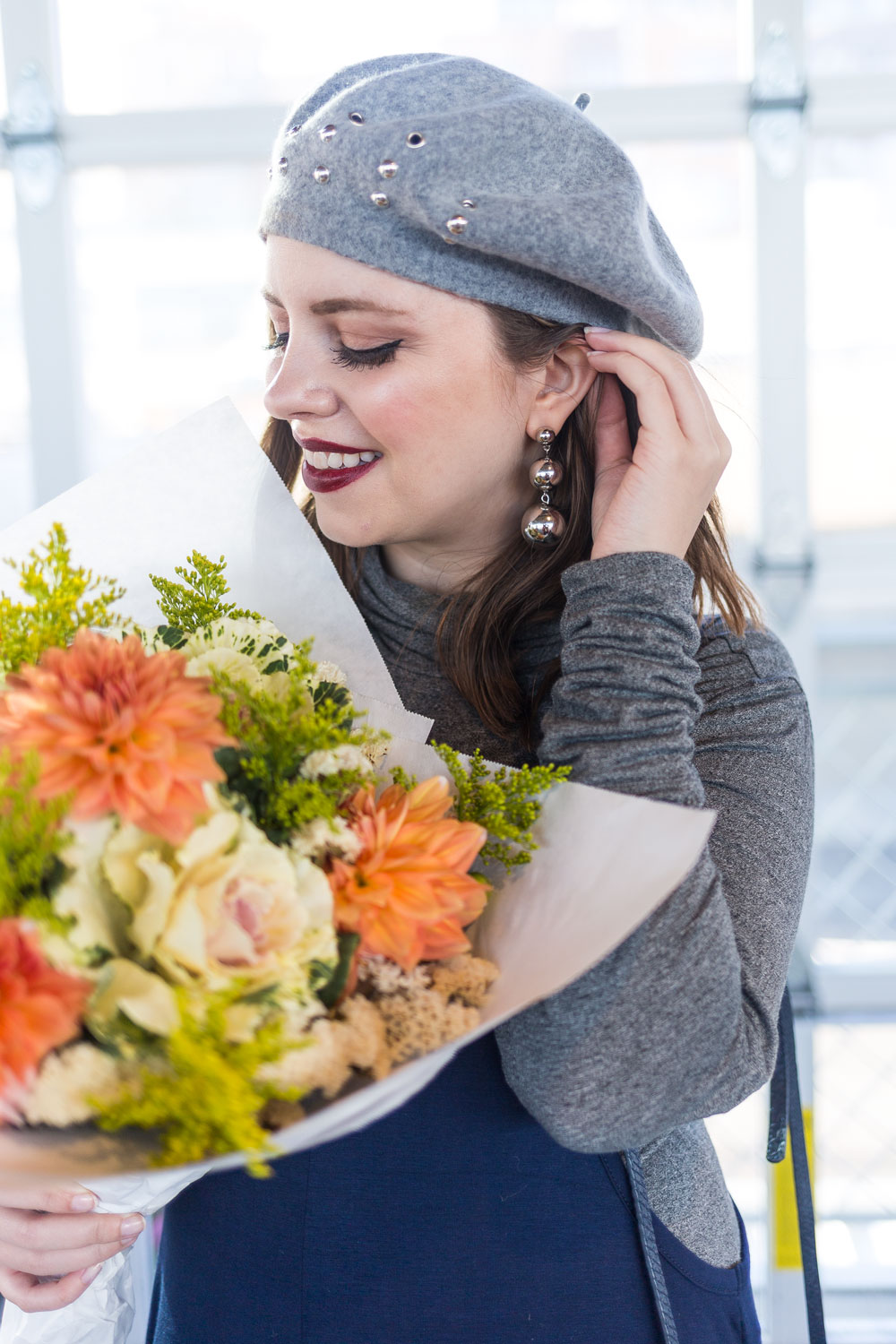 Ok, back to my favorite hat! So what is it?
I'm not sure I have one, but berets do have my heart. This one from Target is a semi recent acquisition and judging by my Instagram Feed, I wear it a bit too often.
And how about a hat every girl should have?
A good fedora. You can splurge on a beautiful wool hat from Goorin Brohers or Rag and Bone, or you can start with an affordable option from David and Young or Topshop. Nordstrom Rack often has a great selection of hats throughout the year as well!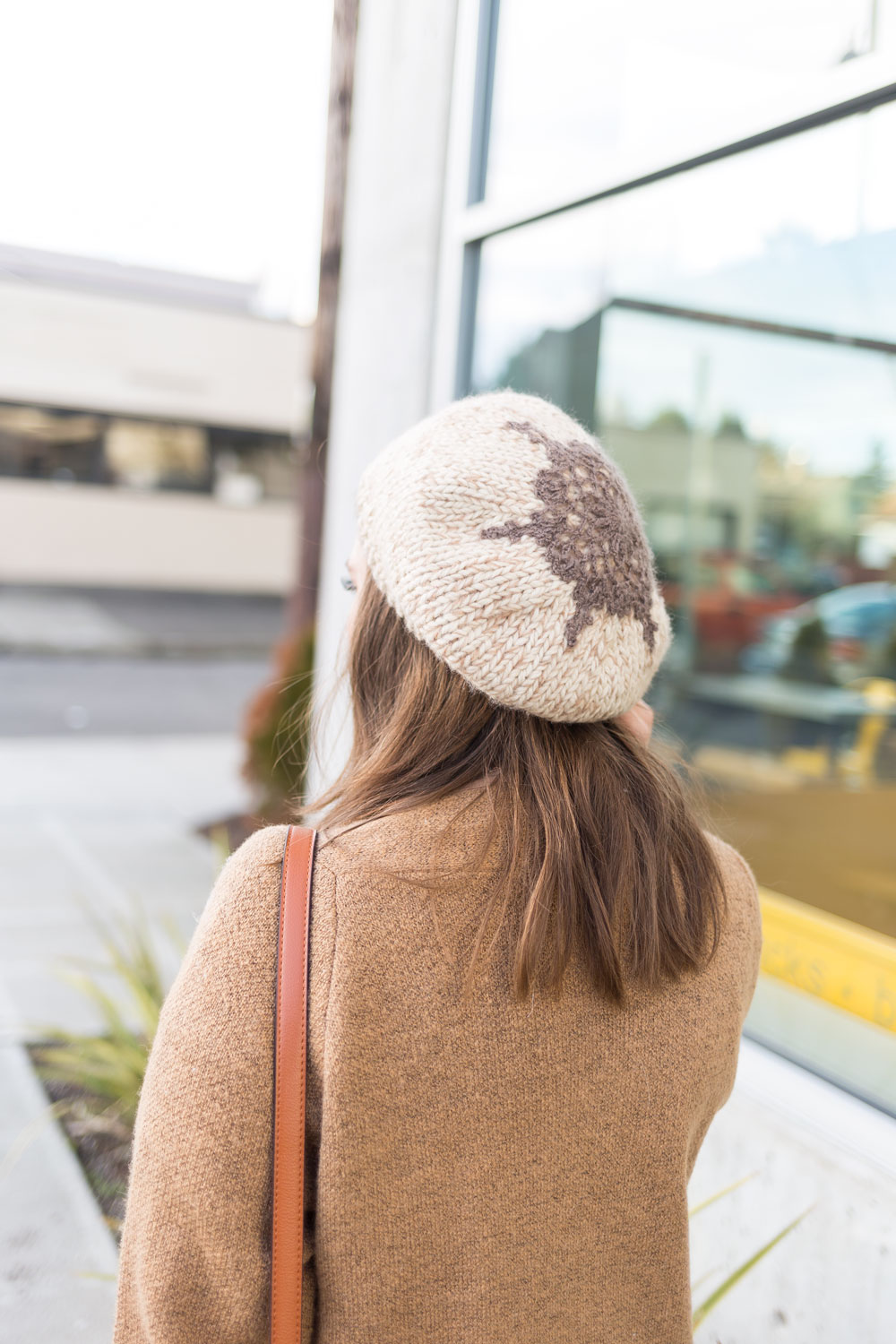 What's the best hat for cold weather?
I love a good chunky knit beanie for winter! They come in a variety of styles; flat like a beret, slouchy, or you can get one that fits right on top of your head. I find no matter your choice, your head will be nice and toasty!
Ok, but what about for warm weather?
Anything straw! It will keep your head cooler and the sun out of your face. For the beach, a big, floppy straw hat is a must. For a trip where you'll be walking around a bunch, a straw fedora is your ticket. Or go halfway in between with a straw Panama hat.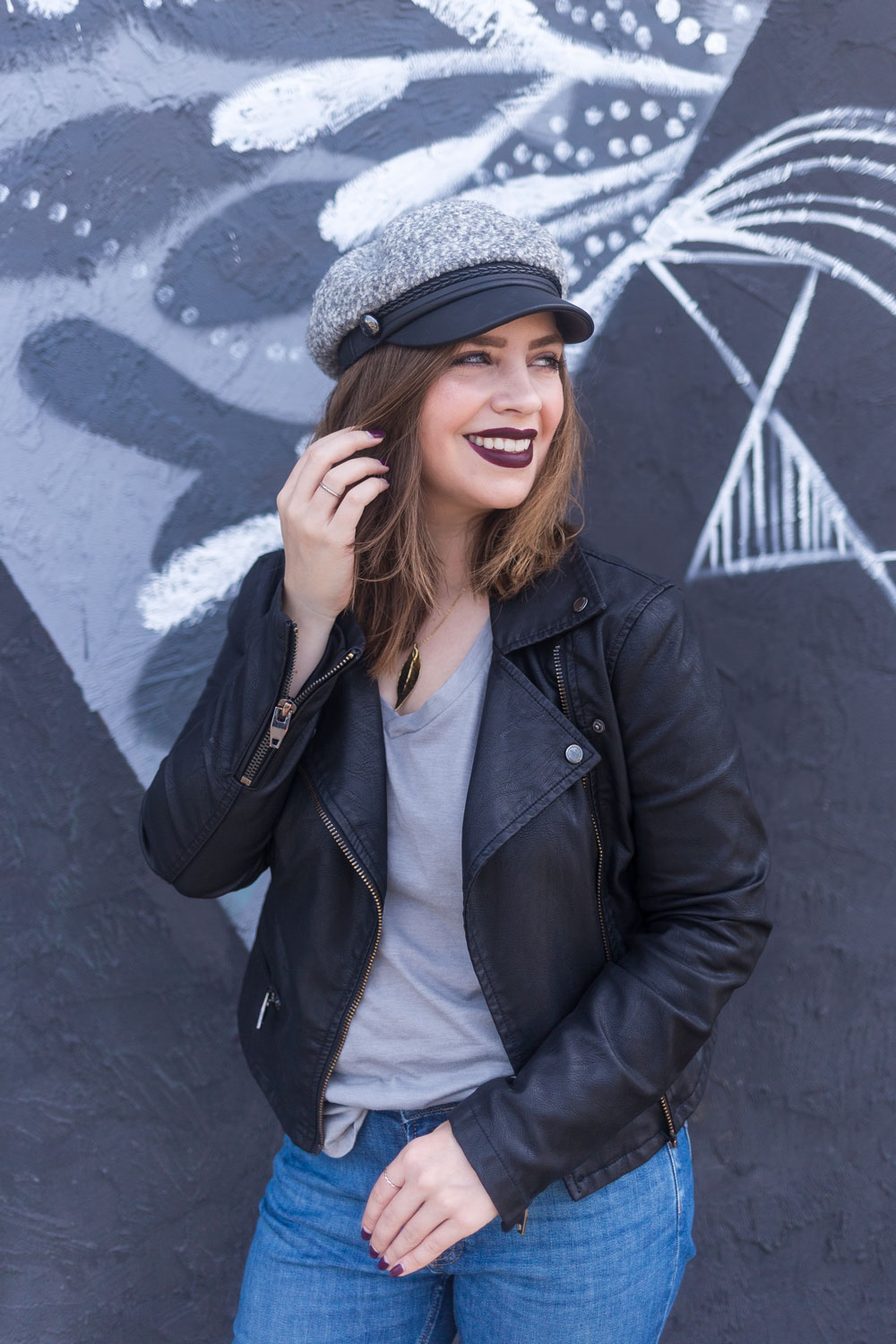 Then what's the best hat for making a statement?
Love wearing the latest trends? Get yourself a baker boy cap! This hat is transformative. It will upgrade any outfit instantly, and you can express yourself through color, fabric, and texture. My absolute favorite is the Jemma cap from Eugenia Kim, which combines faux leather and boucle. I also have baker boys from Brixton and David and Young as well which I also love!
And what's on trend this spring?
A colorful hat! Of course, you can select any style you want, but my personal latest addition is a blush straw hat from David and Young. Even more on trend would to pick one out in the color of the year, ultra violet, or a softer shade like lilac!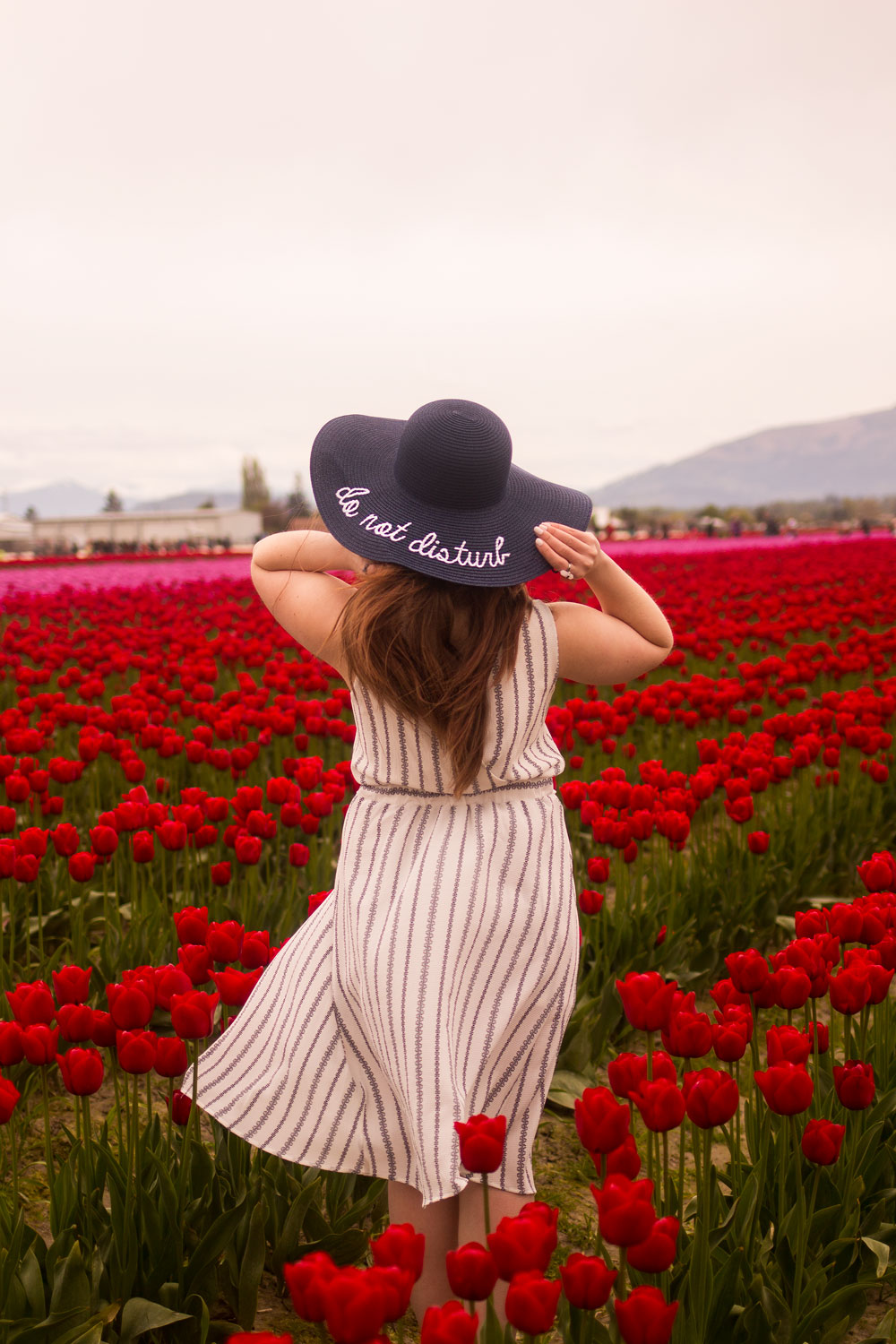 For spring trips and outings, wide brim hats with lettering on them is a popular trend that still seems to be going strong this year!
Finally, what type of hats should I pack when traveling?
You'll never see me traveling without at least one hat! The key to traveling with hats is to wear your largest one on the plane (I usually wear a fedora), and if you are taking more, stuff them with clothes to prevent them from losing their shape and taking up too much space in your bag. I typically pack one straw fedora for spring or summer trips and one wool Panama hat to wear on the plane. Then, I pack a second knit one that I can fold in my bag.
Ok, last thing for real. What's one hat style you don't really like?!
Baseball caps just aren't my jam. Or visors. I have a few of the former on my wall but rarely wear them. I feel like they just look funny on me! What about you, is there a style of hat you don't love?!
I hope this guide to my hat collection has you inspired to add a new style to your closet! It's kind of funny that my hat obsession started five years ago all over a straw fedora from Target, but it's true! Guess that just goes to show you that you'll never know what might inspire you to change your personal style forever.
Did I miss anything?
Let me know your hat questions in the comments below and I'll add them to this post! What's your favorite type of hat to rock?!