Affiliate Links / Product Sample: A sample of DermaE's Purifying Mask was provided to me. I was not obligated to include it, however.
If you've gathered anything from reading this blog, it's probably an understanding that skincare is important to me… and that I love to try new things. It's probably why when I decided to write about my favorite face masks, pulling out 1 or 2 products just wasn't working for me. It's hard to narrow down your favorites when your skin is challenging and likes to break out, be dry, and freak out at random moments. These days, my goal with any facial treatment is to make sure my skin is hydrated, but balancing that with acne prone skin can be a struggle.
One of my tricks for preventing any potential issue is double masking. What this means is using one mask in your most troubled areas (like the t-zone, chin, forehead, jaw line, or any combination of these.) Then, use a hydrating or calming mask on the areas that need it most (between the brows, cheeks, around the eyes, or anywhere else you might need some hydration.) More times than not, on the one day a week I dedicate to masking, you'll find me with two or even sometimes three different masks on my face. High maintenance? Probably. But my skin has never looked better, and I hope to keep it that way.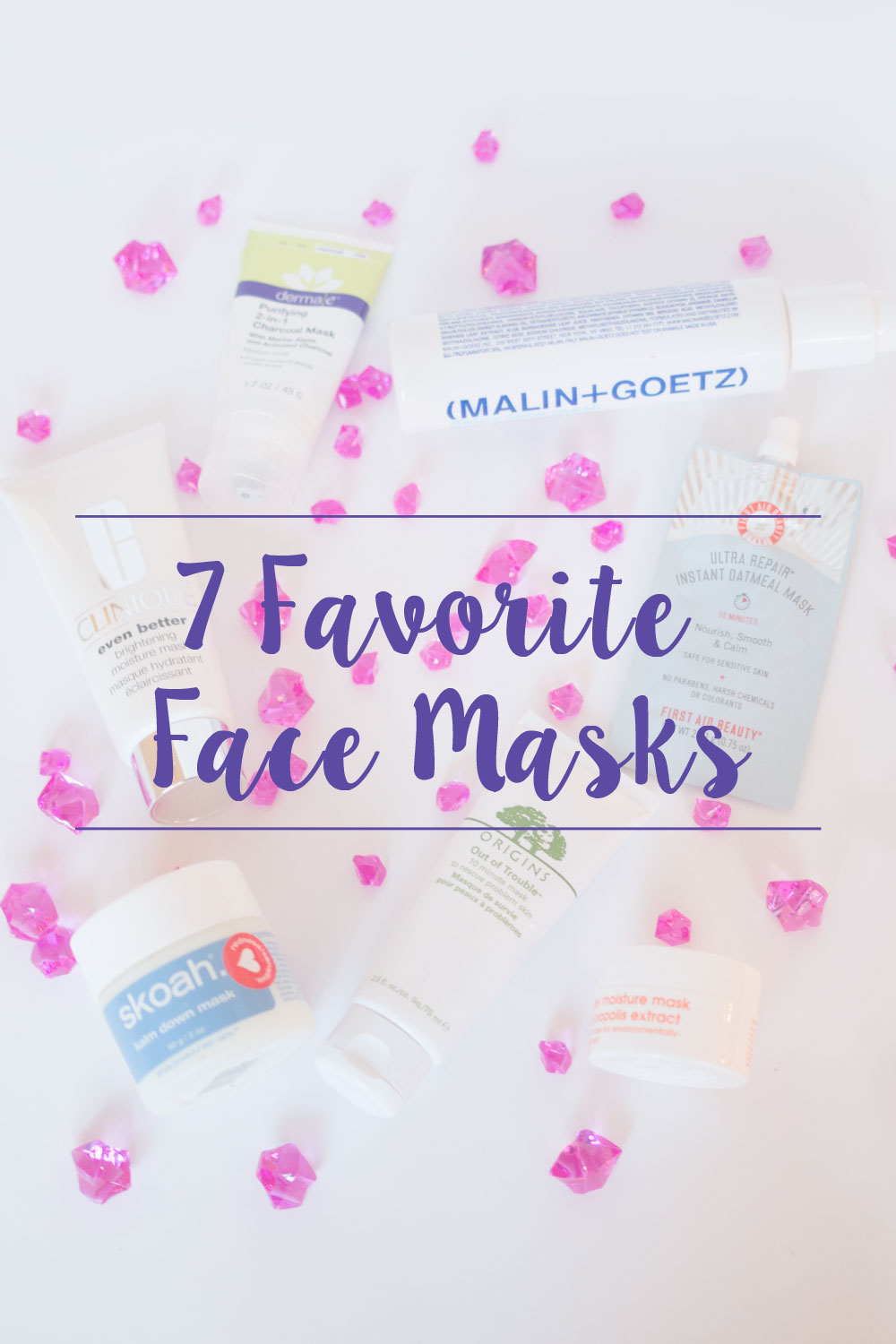 When I received this from Derma e, I was a little skeptical. I've used a lot of charcoal masks, and most feel drying with little to no results. After using this, I noticed my skin felt smoother and softer (I often have clogged pores in my t-zone that feel rough and bumpy) for many days after using it. The exfoliation isn't too harsh to use 1x a week, however because I do suffer from dryness, I tend only to use this in my t-zone and apply my moisture mask everywhere else.

When my skin is beyond angry, nothing calms it quite like Skoah's Kalm Down Mask. I've also used this on Dave's skin several times when one of my skin experimentations has gone awry. (He has incredibly delicate skin and really can't use much, if any, products outside of his routine.) If you have skin that's easily upset, it's a good idea to have this around because I've never seen anything take care of red, inflamed skin quite so quickly.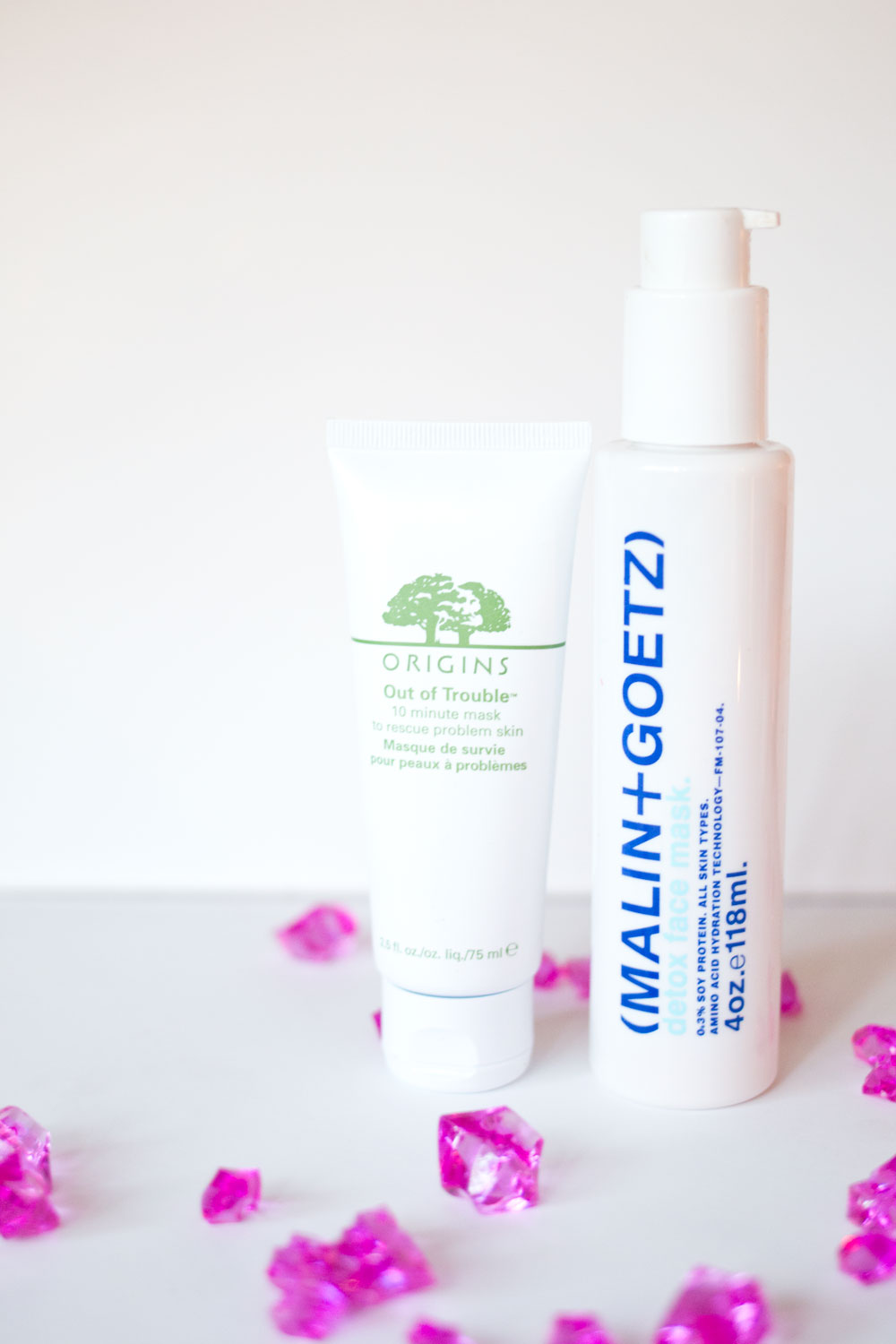 Have you ever put a mask on your face that instantly bubbles and foams up? I hadn't either until I tried this one. This mask claims to purify, clarify, and balance the skin, and while I don't notice a huge difference in anyone particular area, I do find this is 1. a fun experience and 2. leaves my skin feeling nice.
When my skin is breaking out badly (typically around my chin during that time of the month) I put a nice layer of Out of Trouble on. I've also been known to dot it on impending mountains of doom brewing under the skin, and it stopped my most recent monster in its tracks. The smell of this mask is not my favorite (it smells medicinal) but it works, so I really can't complain.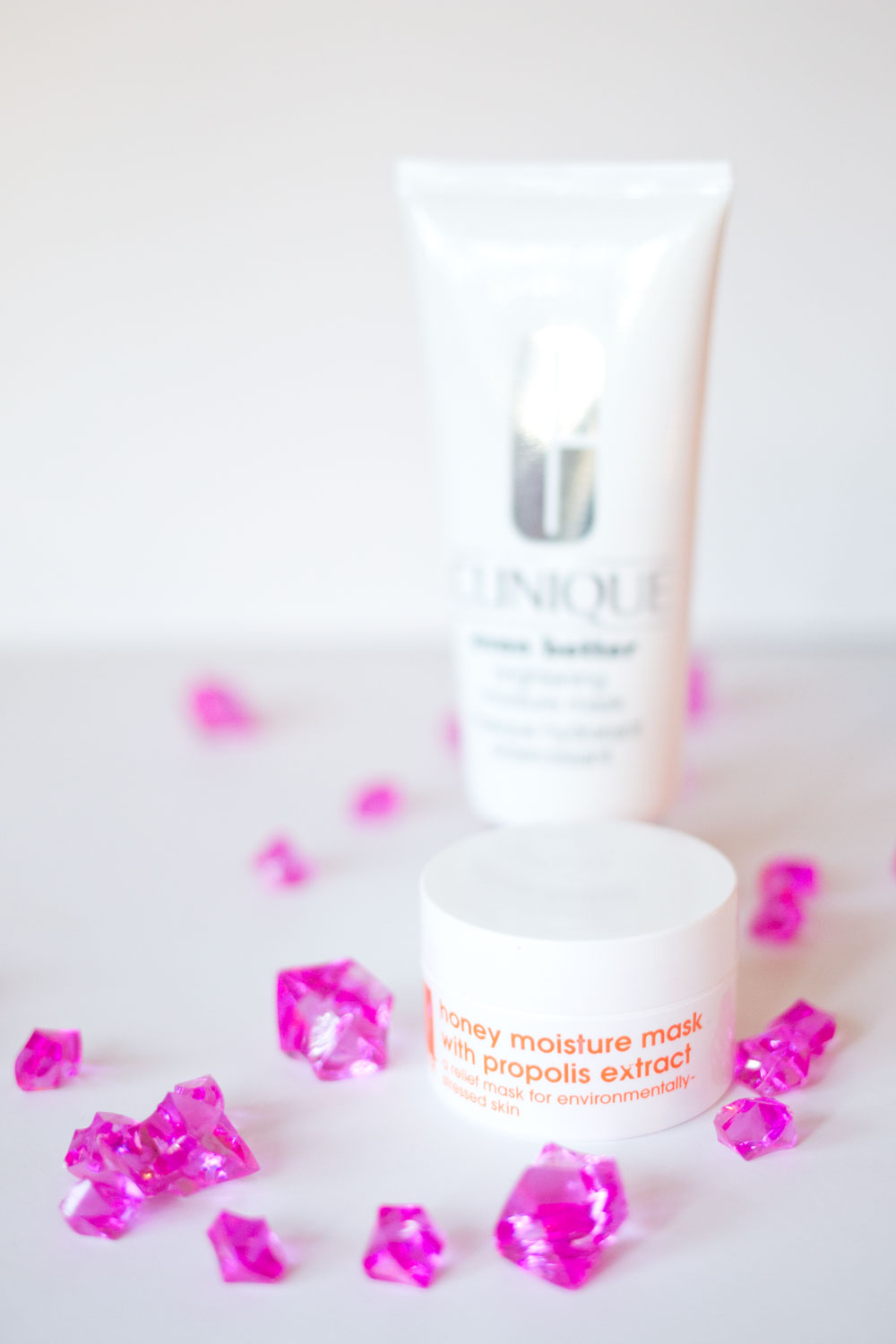 I picked this up as a reward in my last Ipsy bag, and I'm glad I did. The recommended use is at night, so I've been using it right before bed and then sleeping in it. The next morning, my skin is glowing and feels incredibly plump and moisturized. The scent of honey isn't bad either! ;)
I love a good moisture mask, and what I like about this one, in particular, is that you don't need to remove it. Leave it on for 5-10 minutes, and then pat it into skin without rinsing. My skin drinks this up and looks so much more luminous, and feels hydrated. I'm also a big fan of Clinique's Moisture Surge Mask.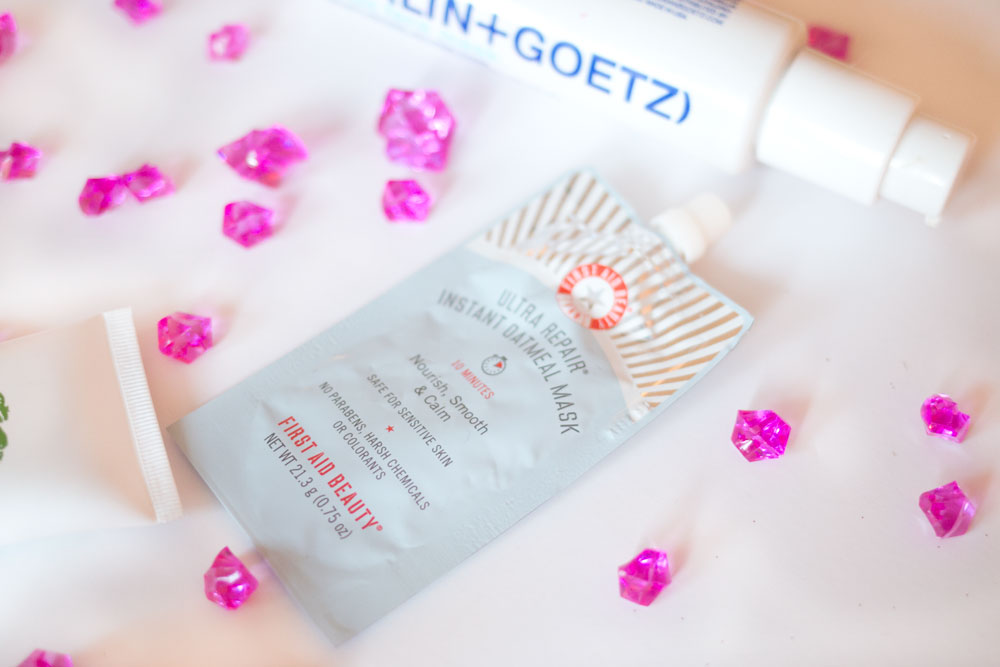 Last summer I used a new skin product (I honestly can't remember what, but it came in a one-time use packet, so I never used it again) and my skin freaked out. We're talking about a full on face rash. I turned to my First Aid Beauty Oatmeal Mask, and the results were instant. My skin looked 10x better after leaving the mask on my skin for the ten minutes required, and by the next morning, there was no sign of trouble. If you're prone to reactive skin, I highly recommend this.
Want to try a new mask? Lucky for you Derma e sent me two extra purifying masks in my PR package. I wanted to pass those along to you (along with some goodies that I'll be providing) so you can experience the pore-clearing goodness! Want to win? Just enter below. Giveaway is open to US addresses and will end on 3/2. Good luck!
Do you have a favorite face mask? Have you tried double masking? I'd love to hear about your favorite or least favorite products!