If you asked me what the best thing I bought (clothing wise, anyway) in 2015 was, I would more than likely point to this leather moto jacket from BLANKNYC. I picked it up during the Nordstrom Semi-Annual sale in the summer and wear it at least once a week. The nice thing about Seattle weather is that we have fairly mild winters, and this year hasn't been much different. That means that pieces I purchase for fall often get worn in every season but summer, and figuring out how to wear a moto jacket year round is something I've quickly mastered.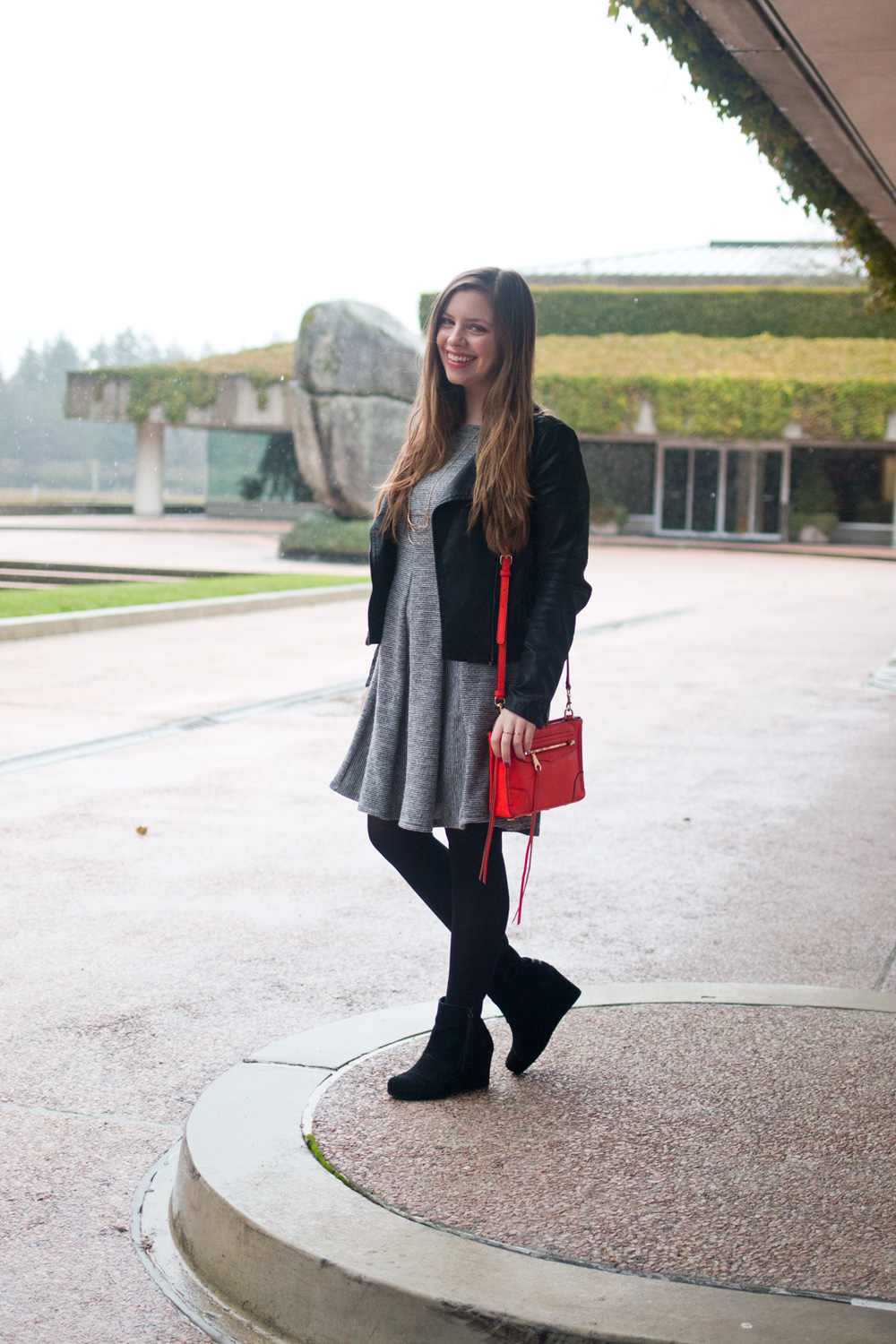 What I'm Wearing
Jacket: BLANKNYC Quilted Moto Jacket via Nordstrom
Dress: Dolan Left Coast Piper Dress via Anthropologie
Tights: Opaque Tights with Massaging Soles c/o Kushyfoot
Booties: TOMS Desert Wedge High Bootie via Nordstrom (on sale & they're super comfy!)
Bag: Rebecca Minkoff Regan Crossbody in Poppy via Nordstrom
Necklace: Purre Boutique (similar)
Rings: Forever 21 (similar)
Photos by my friend & fellow blogger, Hilary of The Cutie Life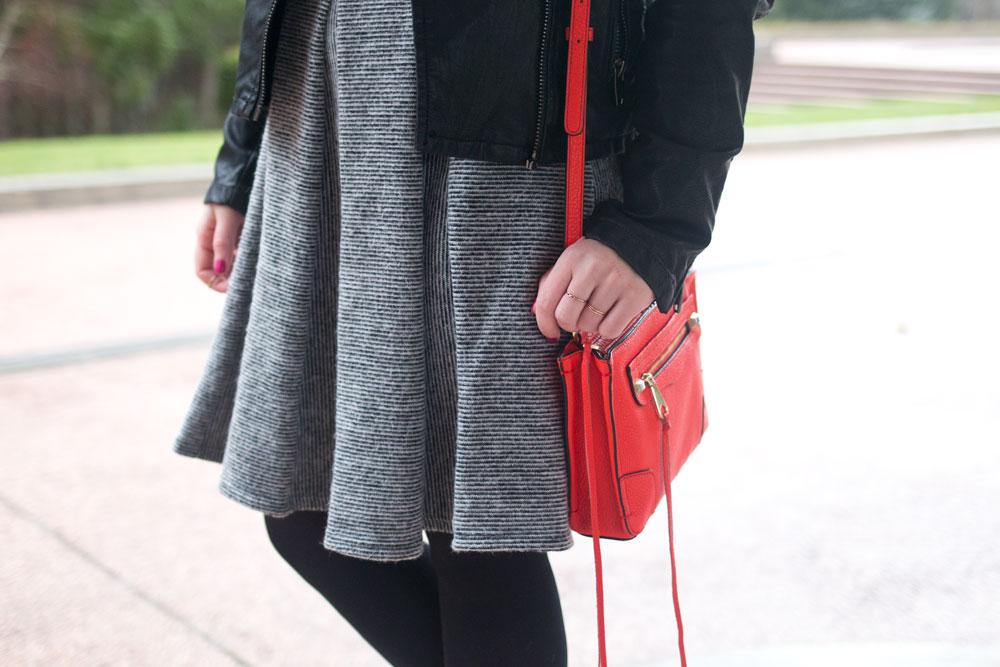 The moto jacket, for me, has always been a staple. If I'm feeling the edgy vibe, I can pair it with a band or graphic tee, skinny jeans, and ankle boots. It adds warmth as one of many layers when paired with a plaid flannel in the winter, or just as a light layer in the fall over the top of a printed blouse. My favorite way to wear a moto jacket, however, is with a dress (like the one I'm wearing in this outfit) to give the outfit a completely different vibe. I could take that to the extreme and pair it with a lacy or ruffled dress, too.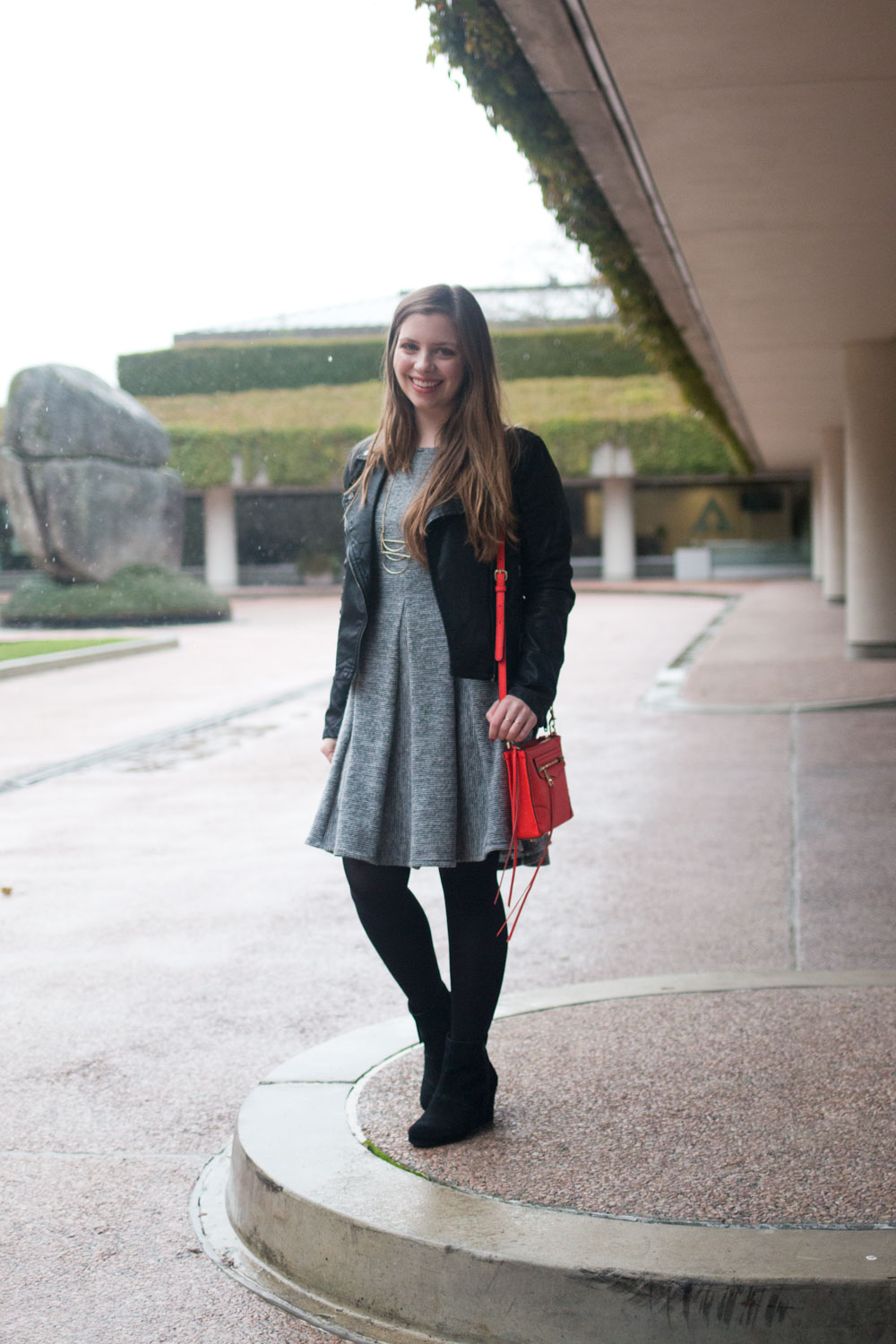 When shopping for a moto jacket, especially online, I think the most important thing to look for is the correct shape. I like a jacket that doesn't over emphasize my shoulders, so I avoid jackets that have extra details on the shoulders like buckles or shoulder pads. (Yes, some brands still add in extra padding there! It baffles me too…) If you're going for the real leather deal, be sure to pick a timeless style. There's nothing worse than investing in a beautiful piece that you grow to hate the color, cut, or overall aesthetic of.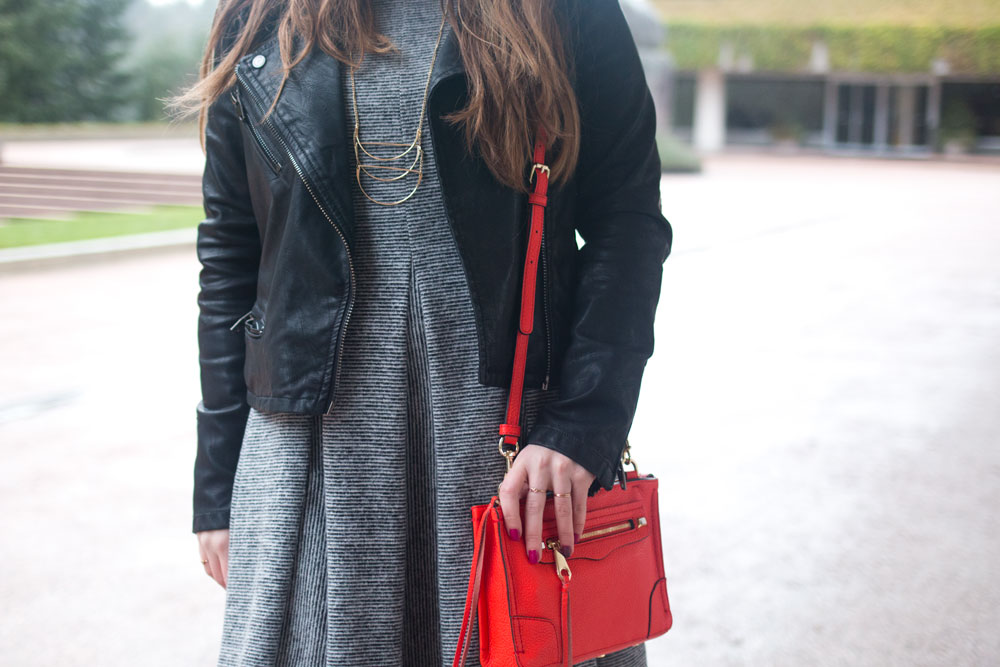 When it comes to faux leather, the key to the perfect moto jacket is finding one that looks more expensive than it is. If you're shopping online, read the reviews. If there are none, try searching the brand and finding it on other eCommerce websites that do have reviews. If all else fails, be sure you're buying from a store with an easy return policy, because nothing is worse than getting stuck with a dud! If you can see it in person, make sure you're completely happy with the weight of the material, how it sounds when you wear it, and that it's not too shiny. Shiny faux leather drives me nuts!
If suede is more your style – that's cool too! Just be sure you don't live in a rainy climate, or if you do, that you weatherproof it before you ever wear it outside. There's nothing worse than a freak torrential downpour hitting the day you wear your new purchase. I should know; I had a beloved pair of beige wedges get totally waterlogged by a rain storm a few years ago. There may or may not have been tears involved.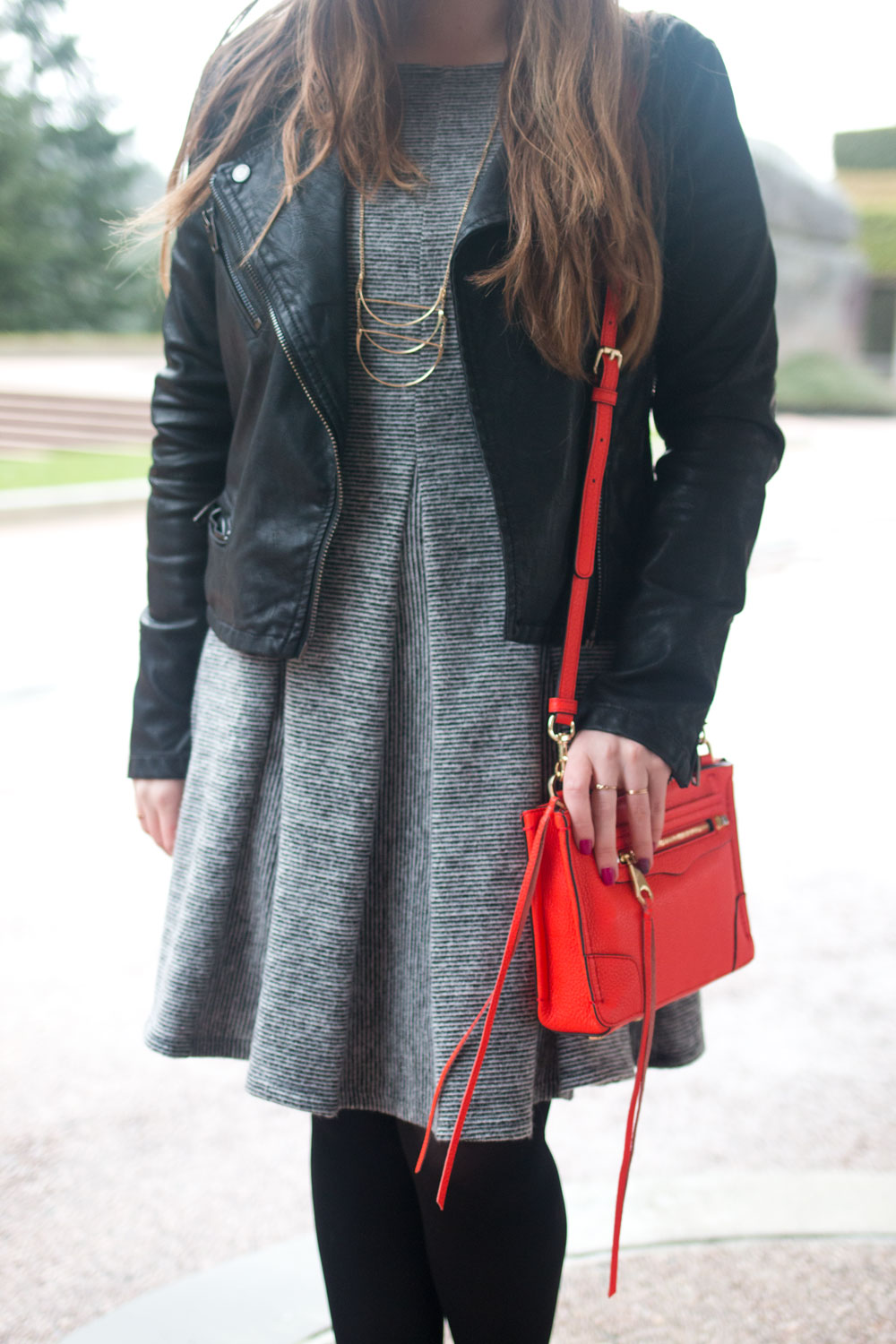 I've been super happy with my BlankNYC Moto Jacket but if this one isn't your style, I've seen several beautiful pieces come out already for spring in pretty pastel hues like blush, baby blue, and mint. I've linked a few in a widget below. I don't get a commission if you purchase, but I do make a few cents if you click. No pressure, promise. :)
Do you have a moto jacket you already own and love? How do you like to style it? Are you looking to add one in a pretty spring color to your wardrobe?