This post was created in partnership with LANEIGE as part of an Influencer Activation for Influence Central. I received complimentary products to facilitate my review, but all opinions within are my own.
As a dry skin girl, my goal in life is to get glowy skin. Radiance doesn't come naturally to my skin, so that means a lot of tender love and care is put into my skin every morning and night. It also means a lot of trial and error, because not only does my skin tend to be dry, but it is also sensitive and breakout prone. It's the trifecta no one wants, because who really wants to be battling acne and wrinkles at the same time?!

Fortunately for me, I've been introduced to LANEIGE, an award-winning global beatuy brand. Korean beauty is still a bit of a mystery to me, but LANEIGE is making it a lot aside to understand. A friend got me hooked on their Water Sleeping Mask, which uses Advanced Water ScienceTM technology to hydrate from the inside. I was beyond thrilled to have an opportunity to try out the rest of the line!
Over the years of coming to better understand my skin and its needs, I've developed many habits that get me the glow I want without too much headache. I thought I'd share 7 of those tips and tricks for glowy skin with you today!
Drink More Water
Glowing skin starts from within! Drinking plenty of water will help keep your skin nice and hydrated. Often time when we are busy, the first thing we forget to do is to stay hydrated. I don't know how many times I've realized halfway through a busy day that the only thing I've been running on is my morning cup of coffee. Keeping your body hydrated means you're keeping your skin hydrated too. After all, it is the body's largest organ!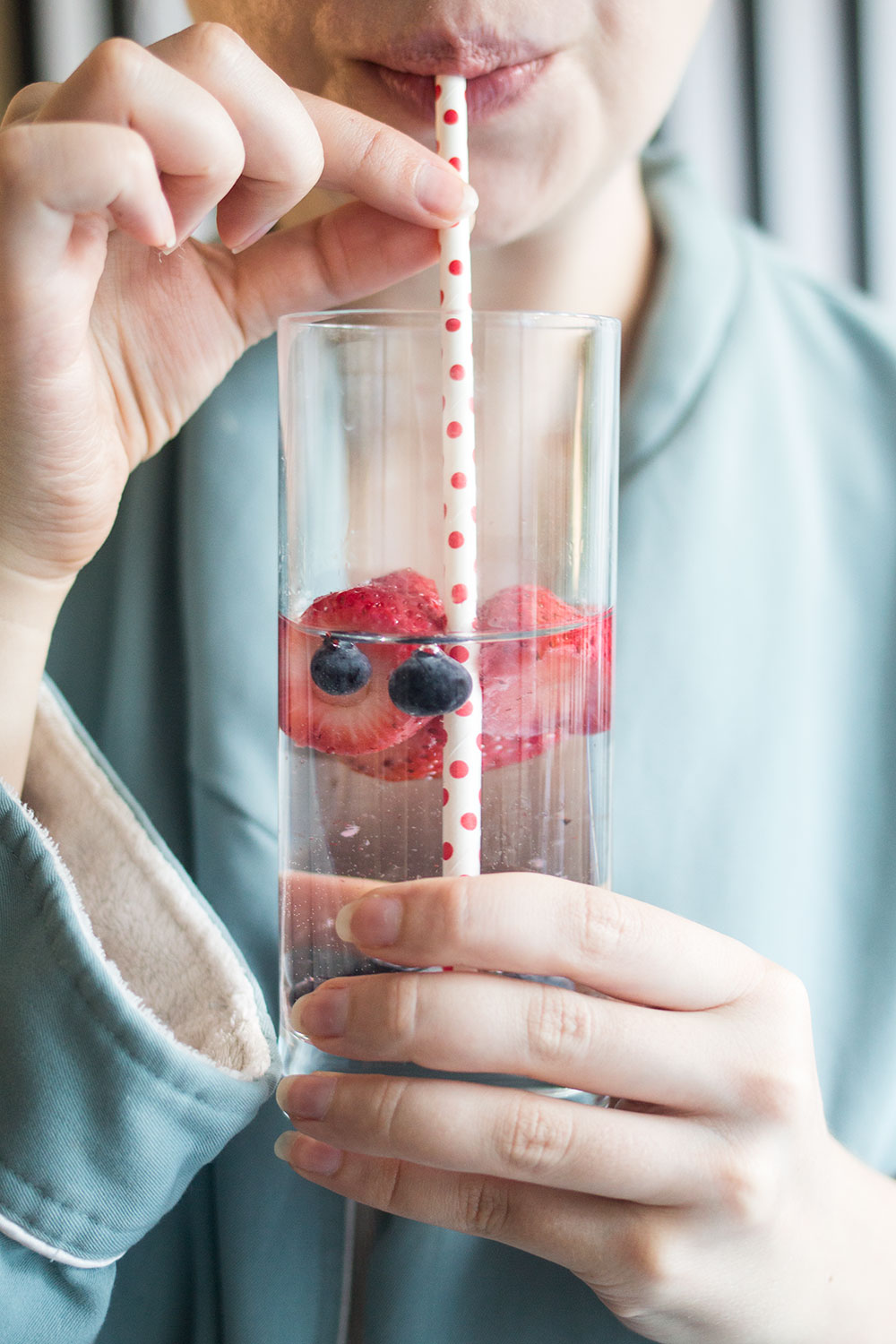 A tip for those who aren't a big fan of drinking water is to try infusing it! I'm lucky in that the building I work in offers unlimited fruit-infused water, but I've taken to doing this at home too. You don't even need any fancy equipment – just drop a few berries or sliced fruit into your water, then poke a couple of holes in them with a fork and get ready to drink up!
The Power of 7
Once your insides are hydrated, it's time to ensure the outside is hydrated too. I've been loving the LANEIGE Power of 7 Korean Beauty Regimen that has my skin glowing day and night. The 7 step regimen sounds intense, but it's only a few additional steps from what you may be used to. First, you cleanse with the Deep Pore Cleansing Foam. This cleanser gives my skin the deep clean it needs, especially in my T-Zone which does tend to produce quite a bit of oil in the summertime. Next, you clarify with the Power Essential Skin Toner. This toner feels hydrating and doesn't strip the skin like other alcohol based ones. Balancing the skin with the Bright Renew Emulsion is one of my favorite steps, as the emulsion is a lightweight moisturizer that feels cool on my warm summer skin.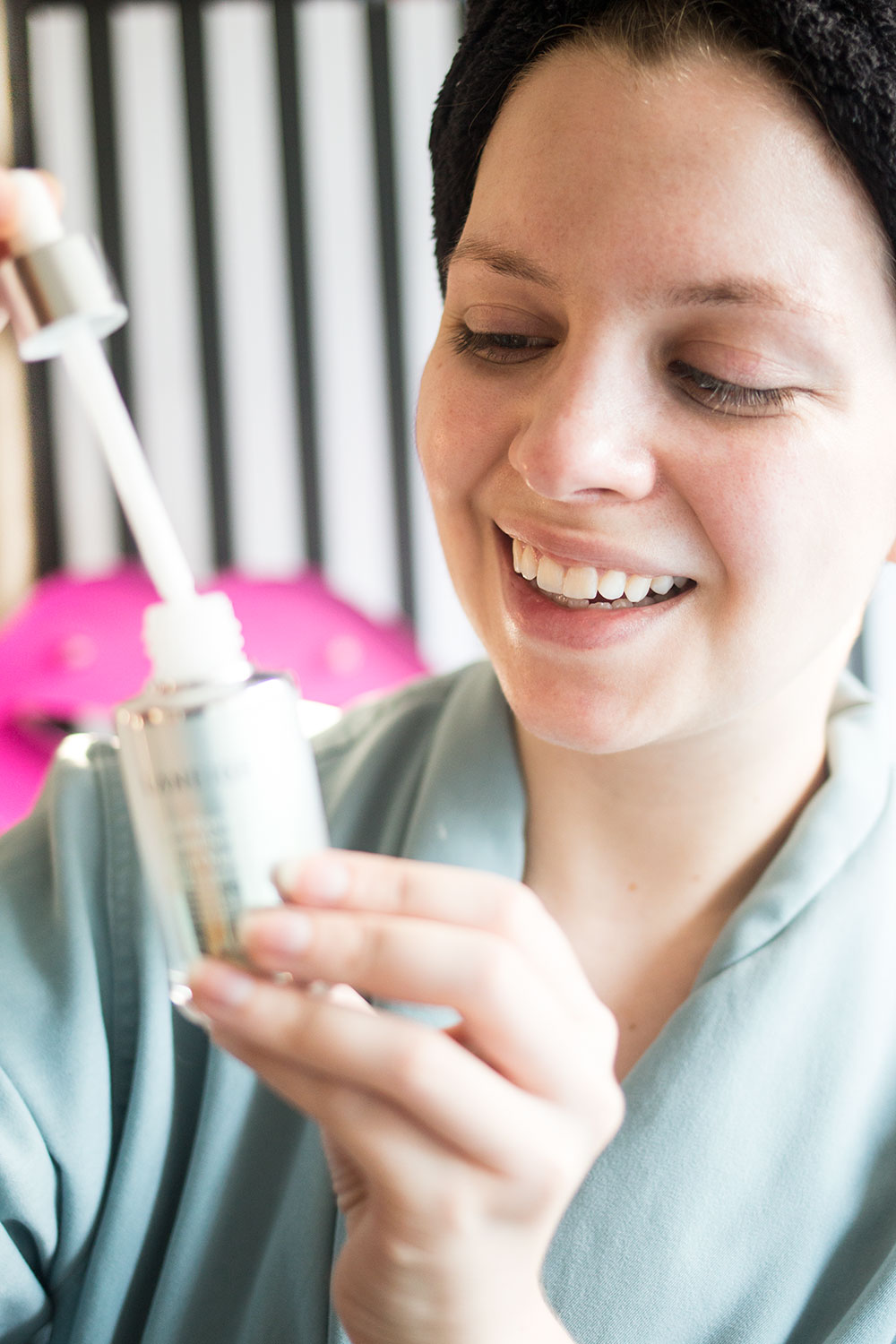 To lock all that hydration in, treat the skin with Bright Renew Original Serum and moisturize with Bright Renew Original Cream. Serums allow your skincare to penetrate better, and I find the heavyweight of the Bright Renew Original Cream helps to lock all of the products in so they can work their magic. The final skincare step involves reviving the skin overnight which is when I use LANEIGE's secret weapon: the Water Sleeping Mask. The cooling gel mask soothes the skin and repairs while I'm getting my beauty sleep. It's so powerful it only needs to be used once or twice a week. Check out my video below to see the products in action and more of my thoughts on each one!
Opt for a Lightweight Foundation
The final step in the Power of 7 Regimen is actually your foundation! Protecting your skin from harmful rays of the sun is so important, and SPF is the best way to combat the adverse effects of spending time outside. LANEIGE makes it easy to give yourself an added boost of SPF through the BB Cushion. You can build as much coverage as you like with the SPF 50+ BB Cushion, and it comes in a variety of shades that will suit most from fair to dark. This hydrating cushion provides the perfect luminous finish for everyday wear, and dry and combo skin girls will love the all-day glow it provides!
Best of all, every single LANEIGE product mentioned are affordable (nothing over $50) yet feel just as good if not better than luxury skincare brands. And, you can get them on your next (inevitable) shopping trip to Target!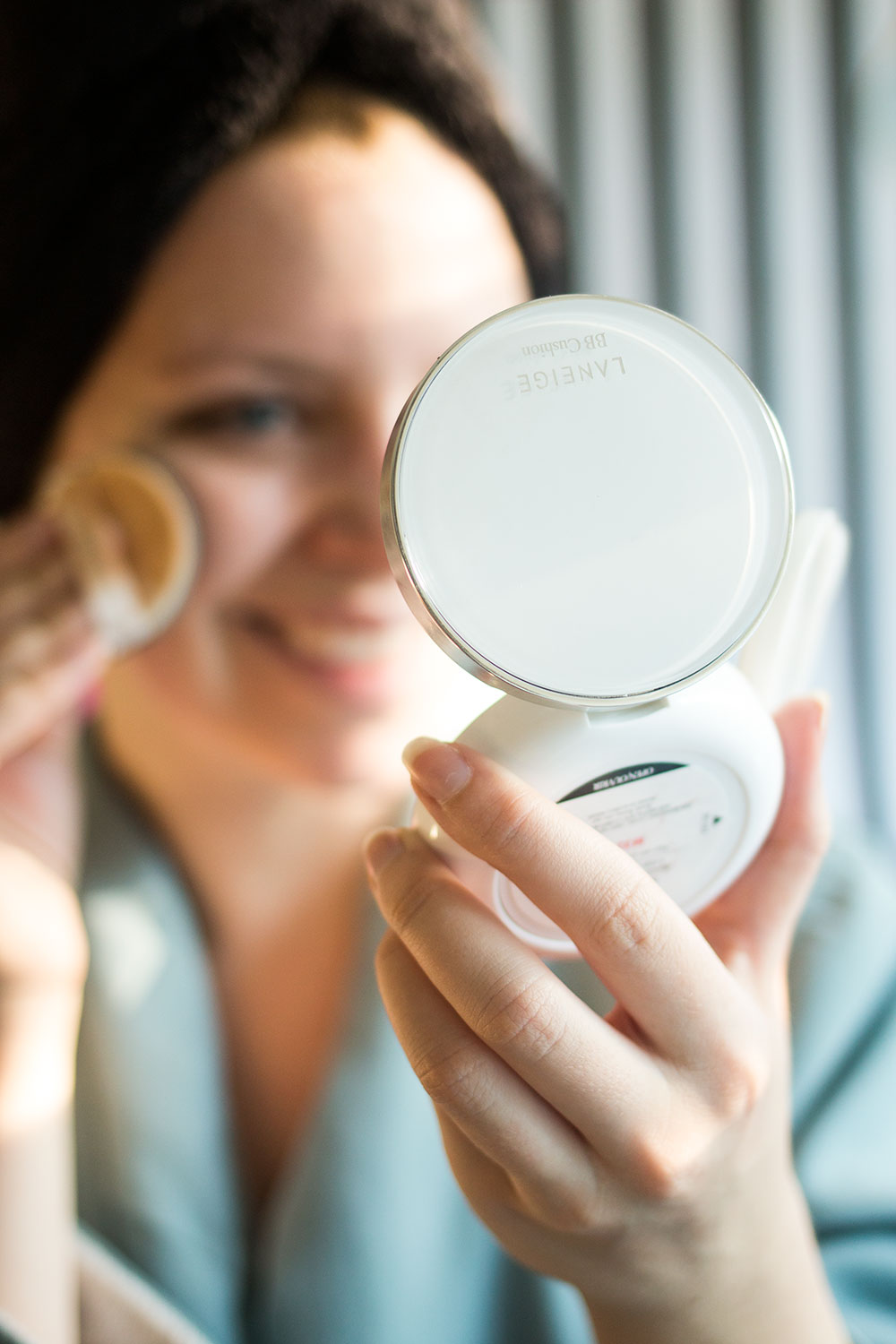 Don't Neglect Your Decolletage or Undereyes
I remember being told in my early 20s that I better start using eye cream… and I promptly rolled my eyes and said I'd never get wrinkles. Oh okay, baby Jenn, not so. Now in my later 20s, I'm seeing the wrinkles sneak in and while I'm not thrilled about it, getting older is inevitable. What I can do now is prevent even further signs of aging by treating all of my skin well. This means giving some love to often forgotten areas like the neck, the decolletage, and the under eyes. All of these areas need skincare too, and when you're applying your morning and night skincare ritual, don't forget to bring your skincare down the neck and onto the chest too.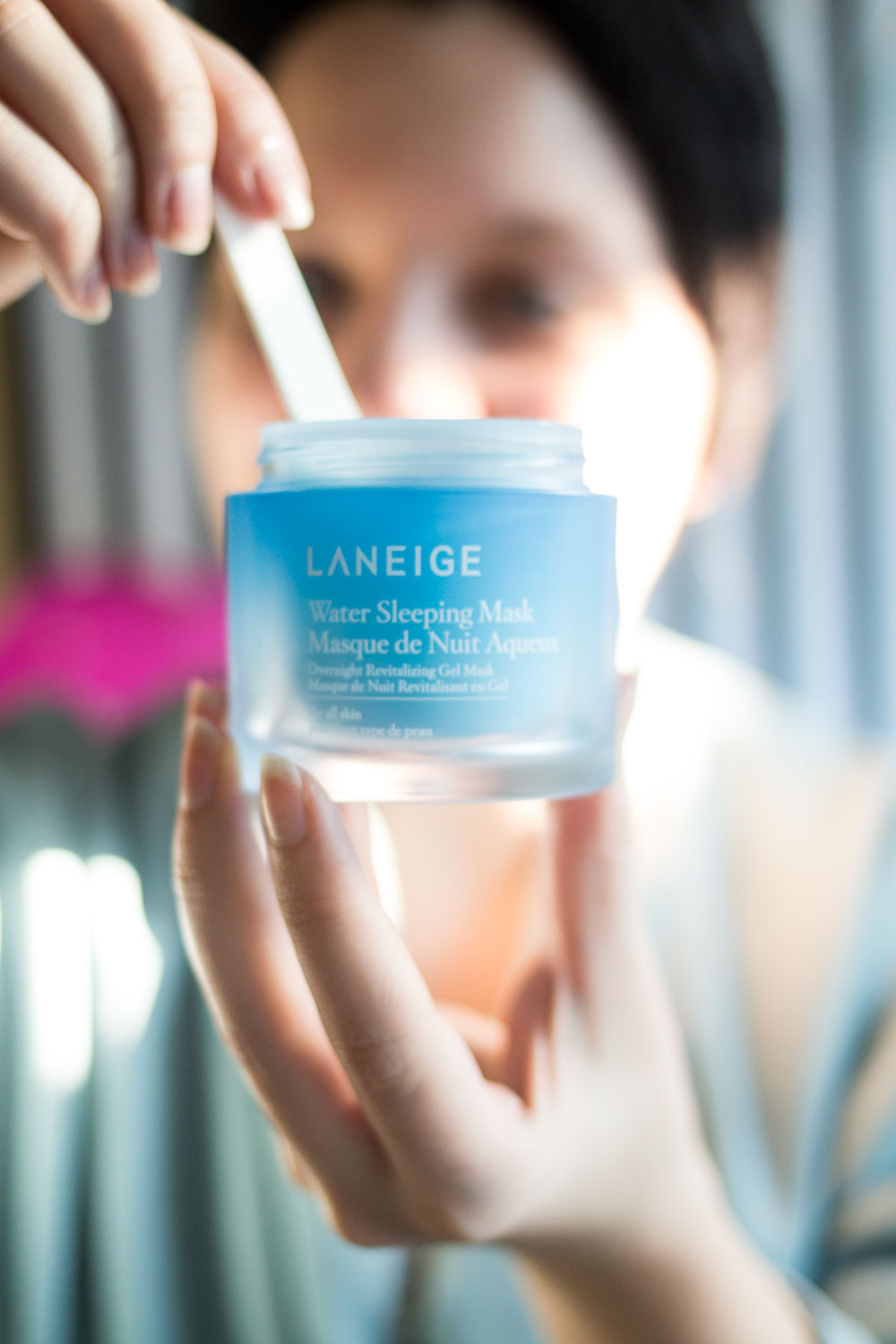 Dab a Bit of Highlight onto the High Points of Your Face
Not getting enough glow yet? A little artificial glow never hurt anyone! Dabbing a small amount of your favorite powder, cream, or liquid highlight to the tops of your cheekbones and high points of your face is a great way to fake the perfect summer glow. No need to go too heavy on this; while some beauty gurus may slather the highlight on for the perfect Instagram shot, going too heavy handed can often lead to accentuating texture and breakouts in real life. Go light at first; you can always add more later! ;)
Give Some Love to Your Pout
So the rest of your face is glowing to outer space, but what about your lips?! I often find that when I have a facial or skincare treatment, they forget my lips, and it drives me nuts! If you struggle to keep your lips hydrated, do not neglect them! Your lips are skin too, and that means they need to be treated just as well (if not better) than the rest of your face. Don't forget to exfoliate gently, treat, and moisturize them too!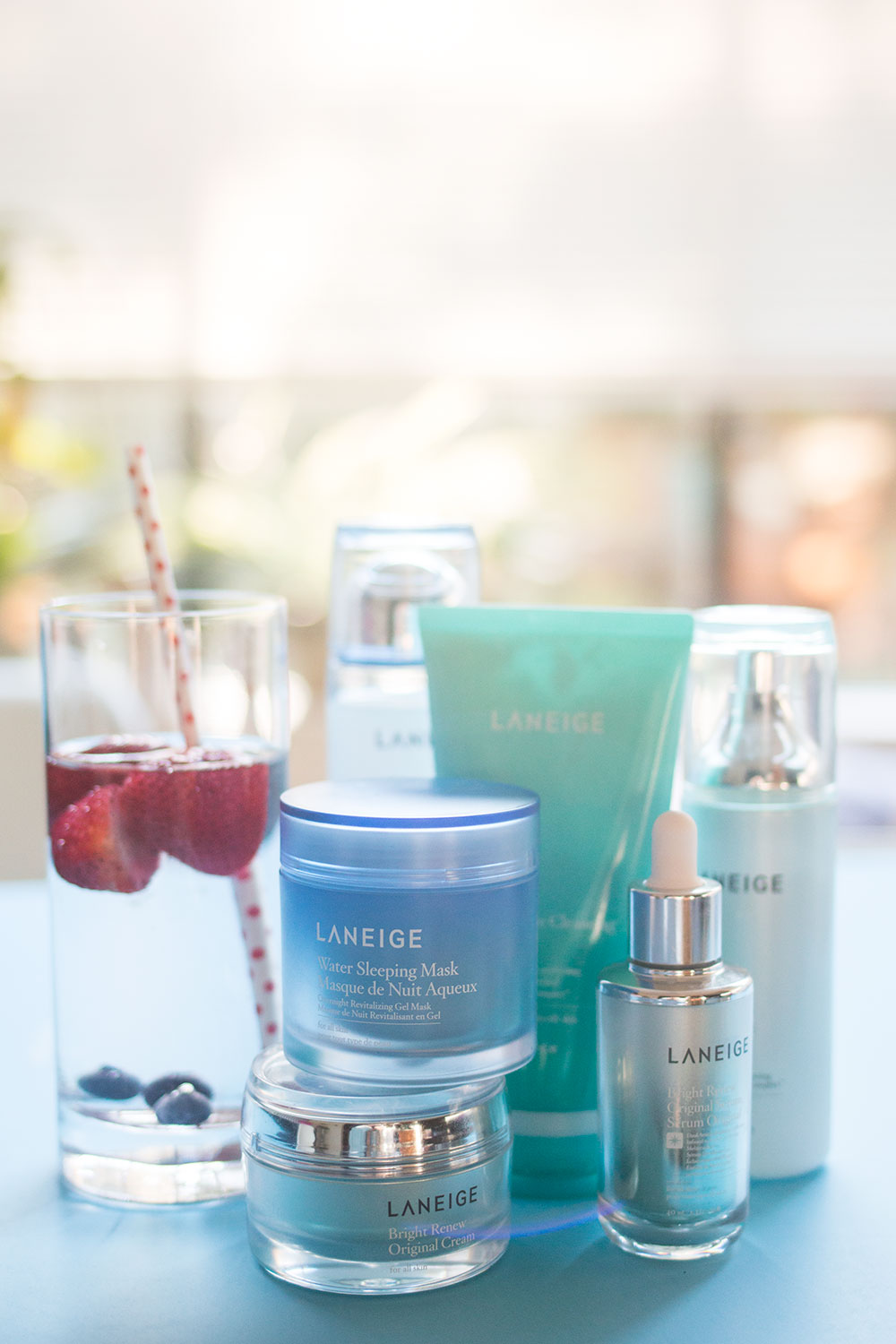 Get More Sleep
Let's be honest, there's only so much the right skincare can do. If you're not treating your body to the right amount of fluids and sleep, you're not going to be looking your best. Stress and fatigue make you look and feel beyond your years. Treat yourself right and get at least 7 (if not the recommended 8) hours of sleep each day. I'm not always the best about this (#bloglife), but I do try to get as much sleep as I can and sometimes that means shifting my priorities from what I want to do to what is best for my health.
Overall, glowy skin is not the easiest to accomplish, but it is more than worth it! Drink lots of water, treat your skin with luxurious products from LANEIGE, keep your skin protected with SPF, and get some more sleep. If you'd love to try LANEIGE for yourself, good news! They have eight packs of skincare to giveaway. Enter below for your chance to win!
LANEIGE Bright Renew Product Giveaway

*I-C will randomly select winners from all program entries and will handle fulfillment of the winning prizes (8 winners).
How do you keep your skin looking fresh and glowy? I'd love to hear if you have any tips or tricks of your own in the comments below!