Well, it's official. It's November and I'm freezing. Full disclosure: I actually shot this outfit back in September, and held it for a cooler day. With so many in the middle of a heat wave, it felt funny to post something so not warm weather friendly. Now, however, it's suddenly cooled off here and is continuing to stay in the 40s and 50s during the day and I wouldn't be caught dead with bare legs outside. Maybe that's just me though, I'm basically perpetually cold when it's below 60 degrees. ;)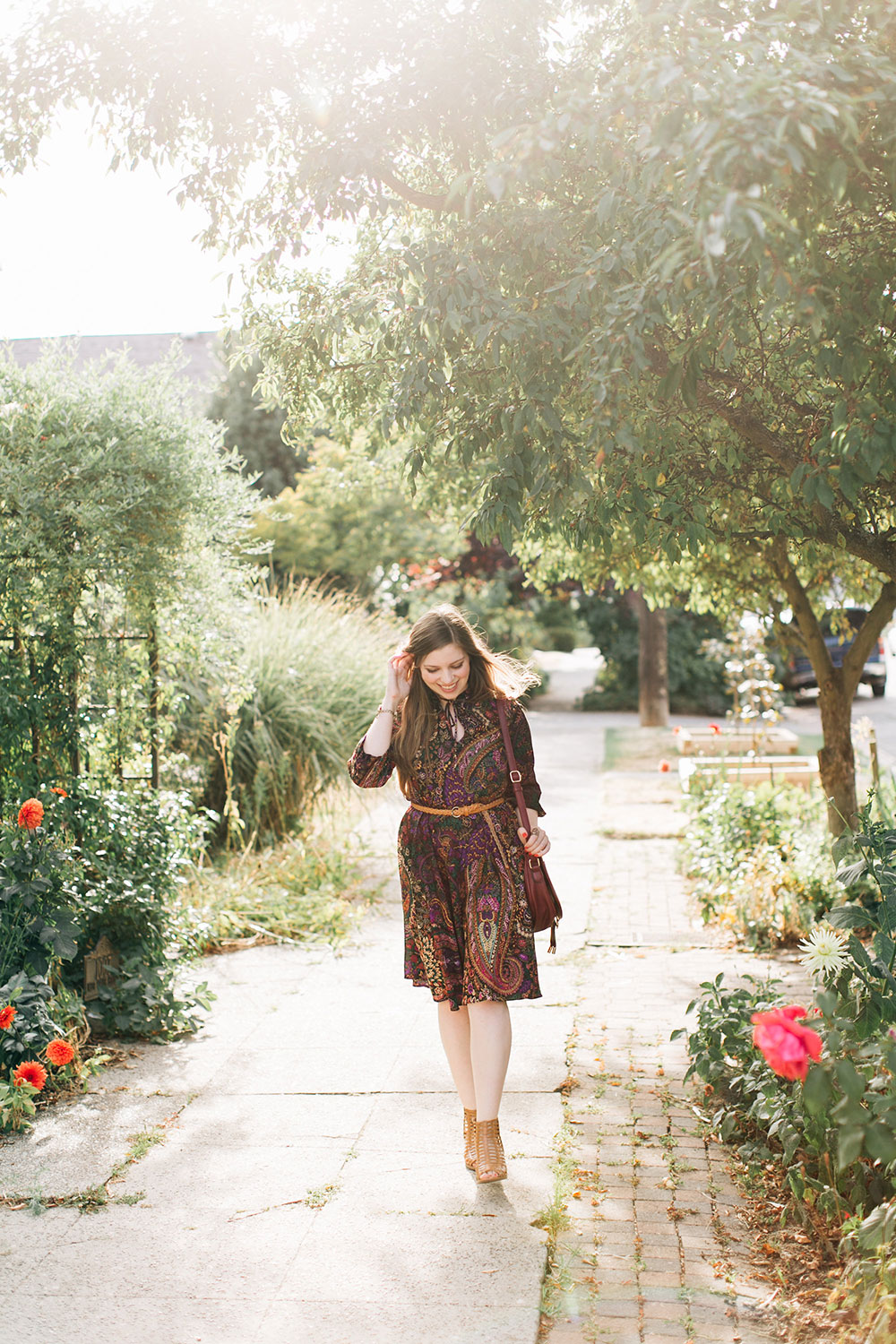 Photos by Jenna Bechtholt
What I'm Wearing
Dress: Vintage, via Seattle Goodwill
Belt: Forever 21 (similar)
Shoes: Caged Rylee Heel via Target
Bag: Classic Vegan Leather Satchel via DailyLook
Bracelet: Count to Tentacles Bracelet c/o Trendy Jewels
Ring: Etsy (similar)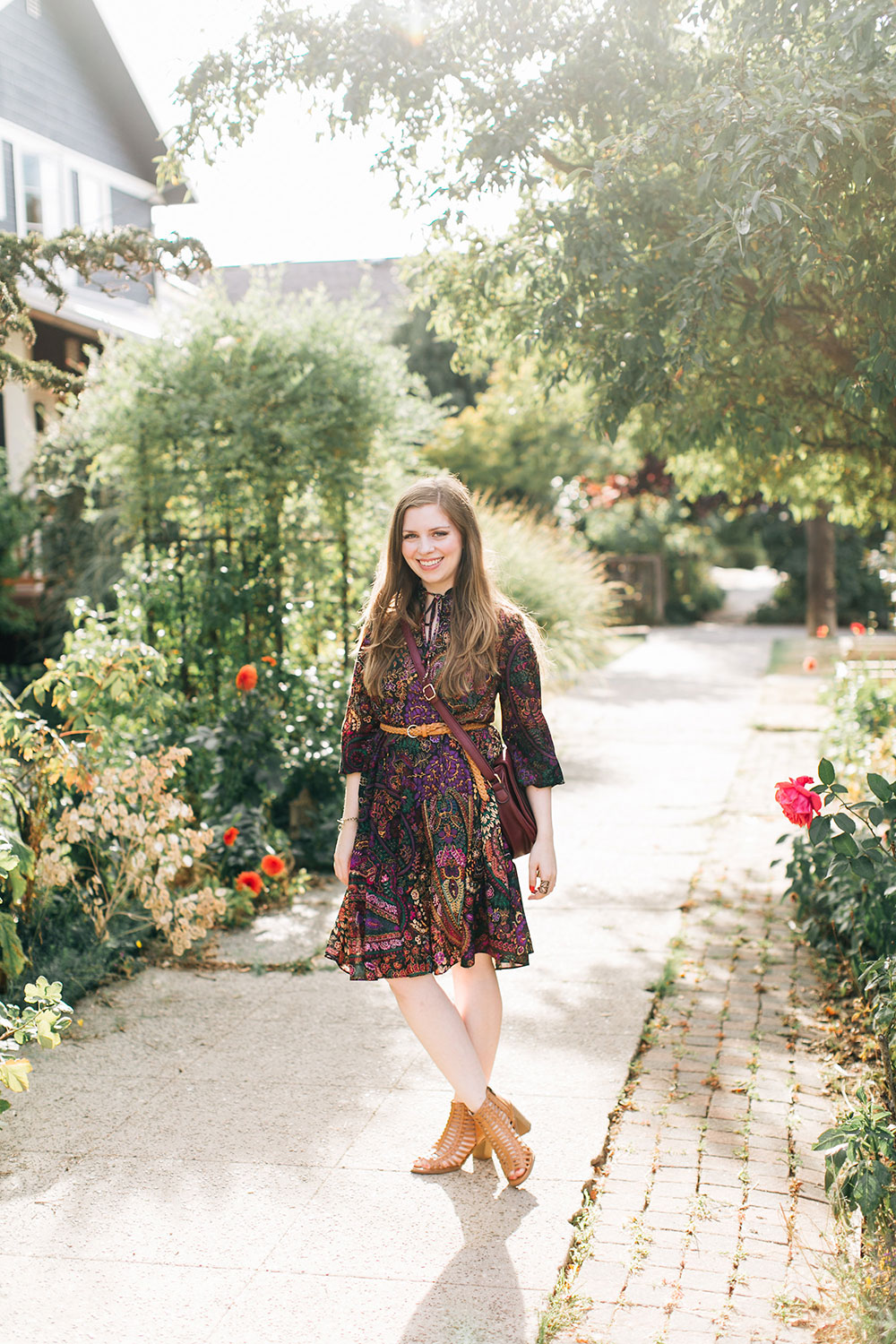 Is it just me or after you come back from a vacation in a warmer climate does everything feel colder than normal? Luckily I don't have to get too terribly used to it because we'll soon be jetting off again. Yes, really, and for another wedding! Normally I'd be super excited, but with two weddings out-of-state so close together, I'm feeling a little overwhelmed about getting everything done before I leave. Real talk? Last trip my laptop totally bit the dust in the middle of a blog post and I had to beg Dave to use his the rest of the trip. This time I'm going to try to be a little more prepared before we leave. Then again, I always say that and it never happens. Maybe I should keep reading more articles on how to get things done and be more productive in hopes that one day they'll actually work for me.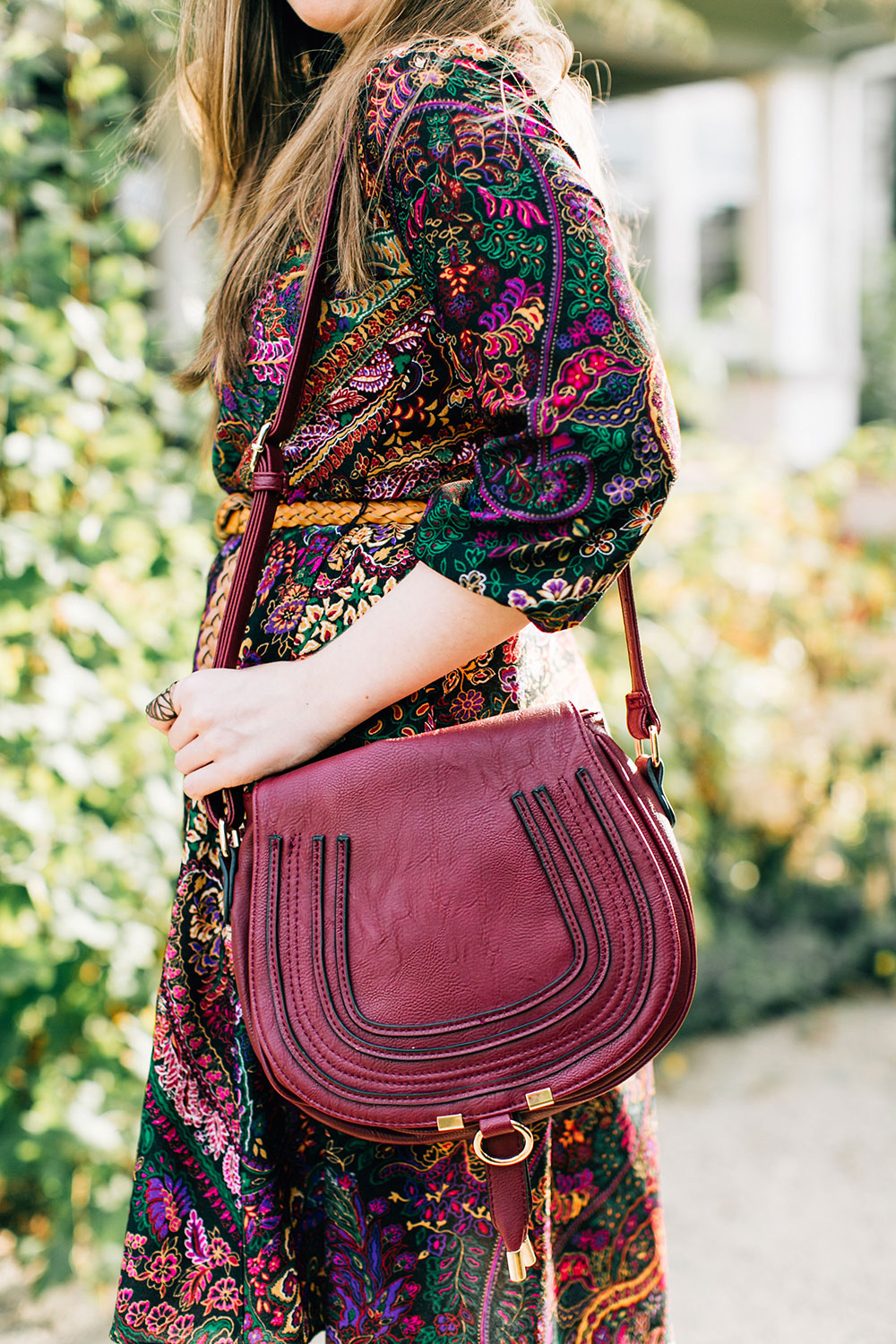 Anyways, about this dress! It is probably one of my all-time favorite thrift finds. I feel mad 70s while wearing it, in all its beautiful polyester and paisley print glory. The tie at the neck really is the cherry on top though. Basically, I felt like I majorly scored when I found this, and it's even more exciting when you find a vintage piece that actually fits without alterations!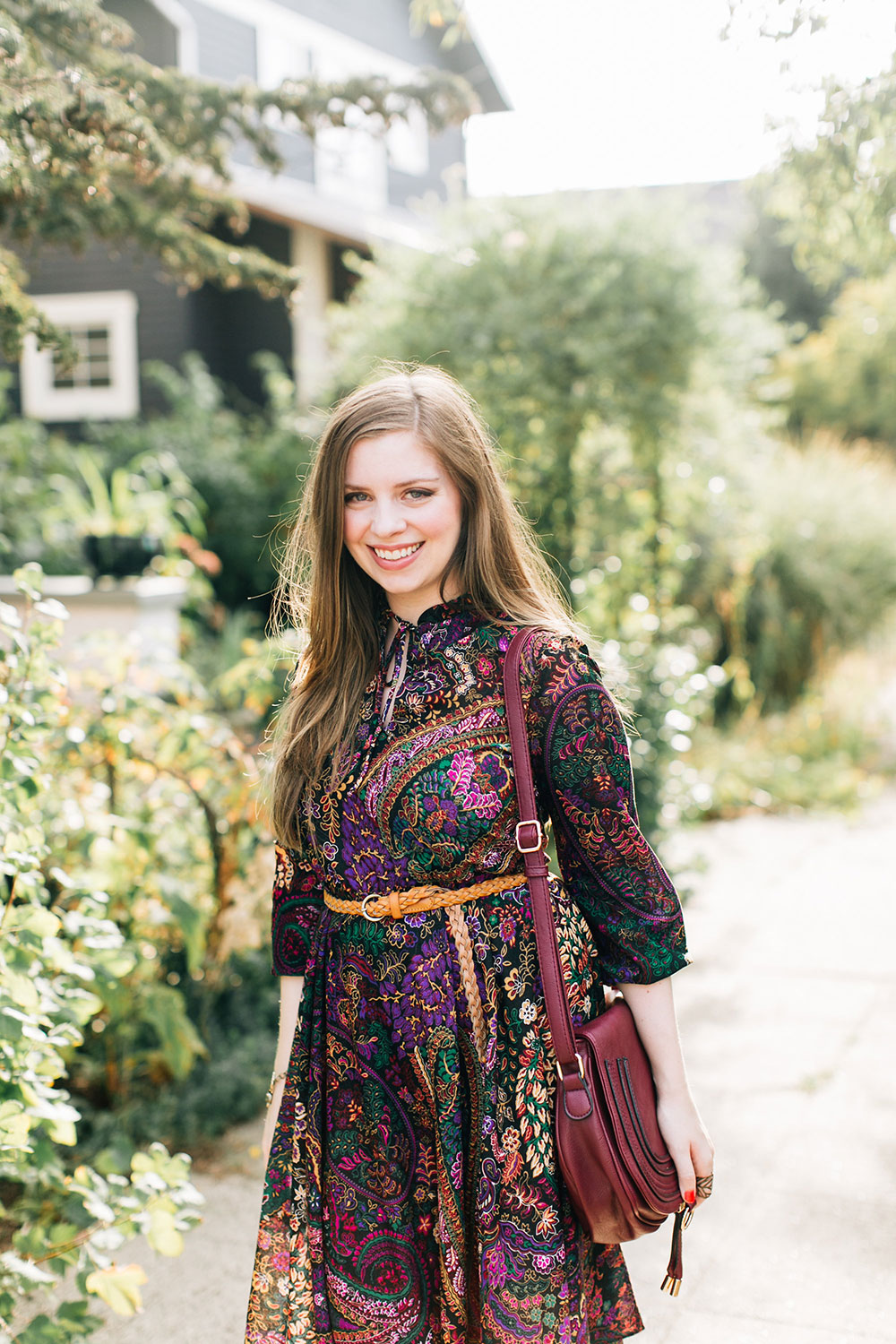 Now that it's cooled down some, I'll continue to wear this throughout the rest of fall and into winter, but changing up a few things! Next time I'll be adding a pair of tights, especially fleece lined ones when it really gets chilly, a wool hat like my Topshop Fedora, and swapping the sandals for a pair of ankle boots. Oh, and a coat! I'll definitely be needing to bust out the wool here pretty soon.
How do you switch up your outfits as the weather cools down? Do you have any memorable thrift finds like this dress? I'd love to hear about them! :)