Sponsored Post: This post is graciously sponsored by noosa yoghurt, who encouraged me to go out and experience something "noo" in my city. All opinions about the delicious yoghurt are my own!
It was a cool, crisp morning last Sunday when Dave and I ventured into the unknown. Okay, that sounds way more dramatic than it actually was. We hopped into the car with little Rigby and headed up to the mountain. Cougar Mountain, that is, which is actually in our 'hood and is somewhere we've never gone to even though it's only about 15 minutes from door to trailhead. It's funny, when you live somewhere like the Pacific Northwest you become so used to be around such beautiful trails and wooded areas that you forget to actually go see them.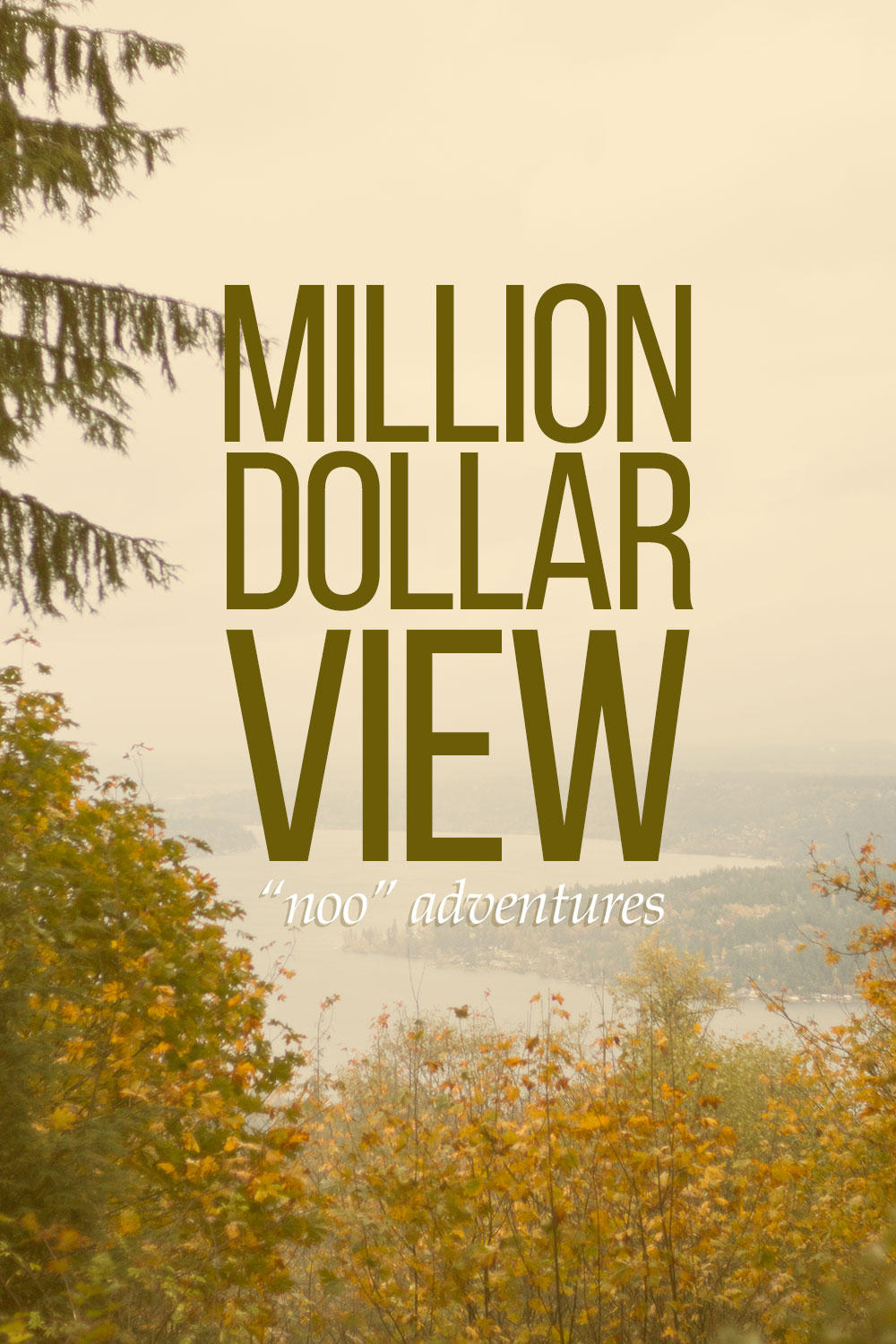 Rigby is a huge fan of going "noo" places. Well, actually, I'm pretty sure he was freaked out about this because I may have said something about going to the vet, but I digress. (I troll my dog, what can I say.) As soon as we arrived at our destination he was beyond stoked. I think it was the scent of bears and other woodland creatures that excited him most.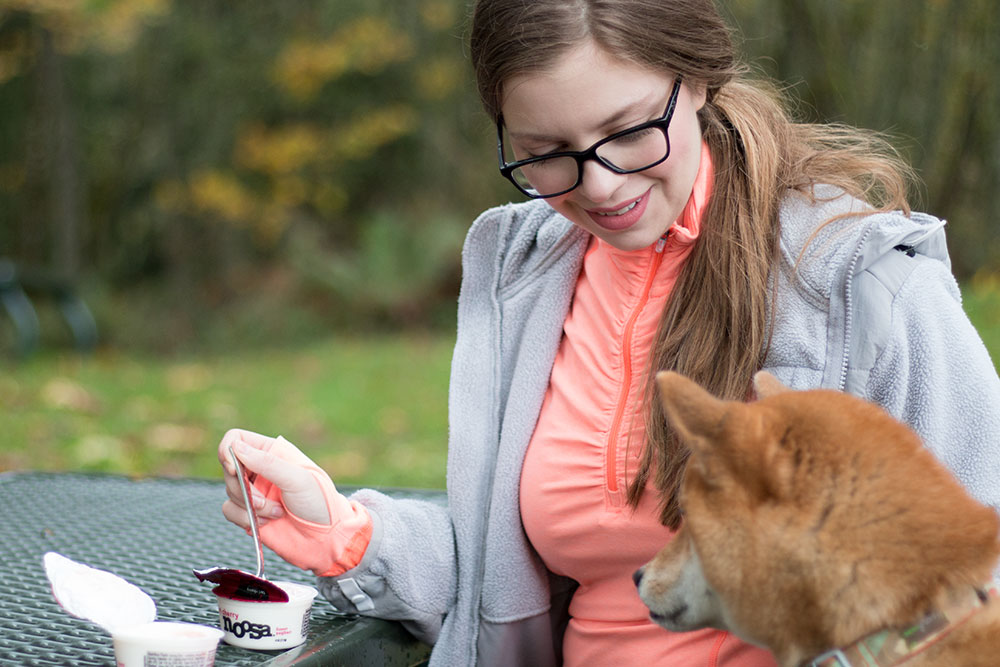 We decided on sitting at the Million Dollar View, right near the trailhead with a nice little picnic area. (Yes, it's literally called that!) Experiencing the early view of Issaquah and the Lake Washington waterfront from the high altitude was a great way to spend our morning. I can see why this view is called what it is – it's literally breathtaking.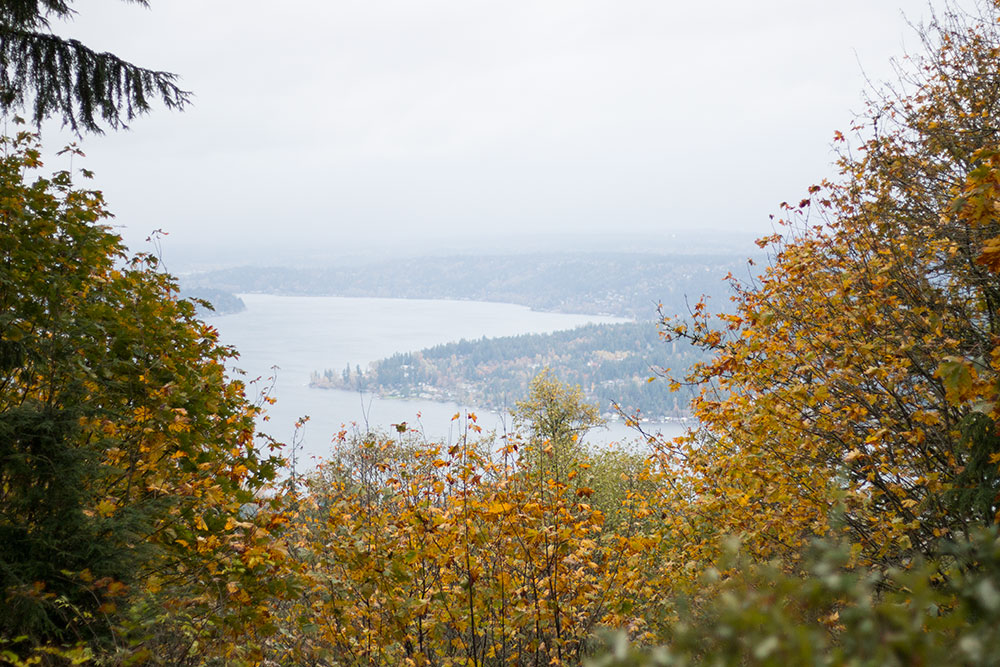 With the fall leaves changing colors, it's really even better in person. I thought it would be fun to take a little breakfast snack to go, so I grabbed our noosa yoghurt 4 pack. They're small and the perfect size for fitting into a lunch bag or even your purse. Just don't forget to pack a spoon!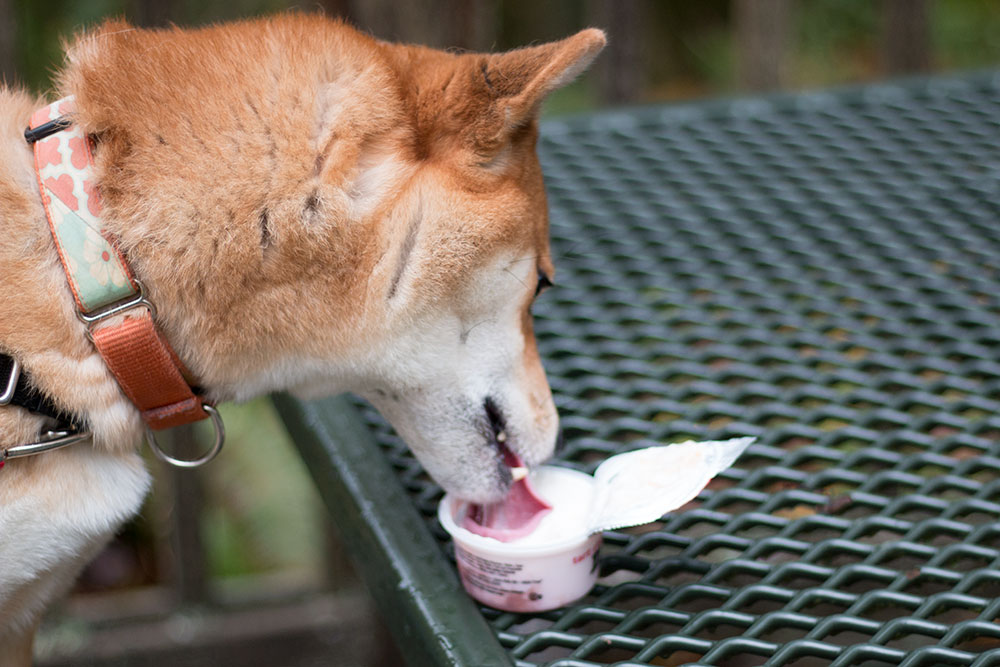 Rigby even got in on the noosa yoghurt action too. One of Rigby's favorite activities is licking the yoghurt lid when I'm eating breakfast on my work from home mornings, so he totally scored when I let him dive head first into his own yoghurt pack. Can you say spoiled? (And yes I know dogs aren't technically supposed to have dairy, so we exchanged his yoghurt for a treat so that we could give him more licks later! No dogs were harmed in the making of this morning.)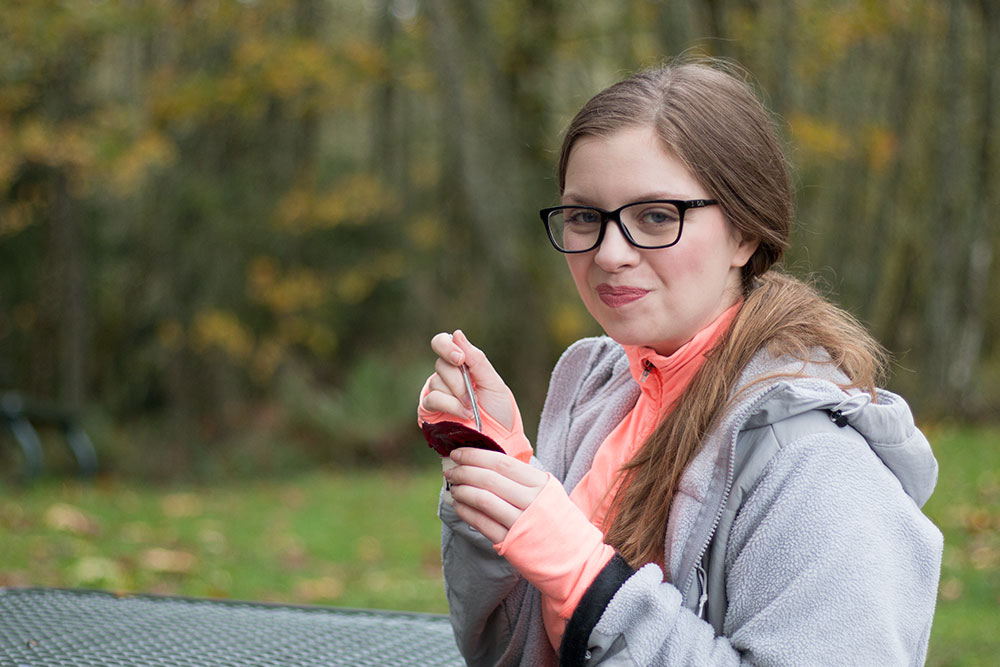 Of course I got in on the action too. Yoghurt is best enjoyed by humans after all, and this tart cherry flavor was the perfect blend of sweet and tart. One of the things I loved on our European trip this summer was the yoghurt we ate in the airport. Yes, I know, I'm weird, but I found sweets of all kind in France to be less sweet overall than here in the States. To me, noosa yoghurt brings back the delicious memories from our summer as it's the perfect balance between fruit, creaminess, and tartness. So far we've tried tart cherry, coconut, and pumpkin, and I can highly recommend each flavor! They also have a ton more I'm excited to try like strawberry rhubarb, mango, and cranberry apple. Okay, I better stop, I'm getting hungry again! ;)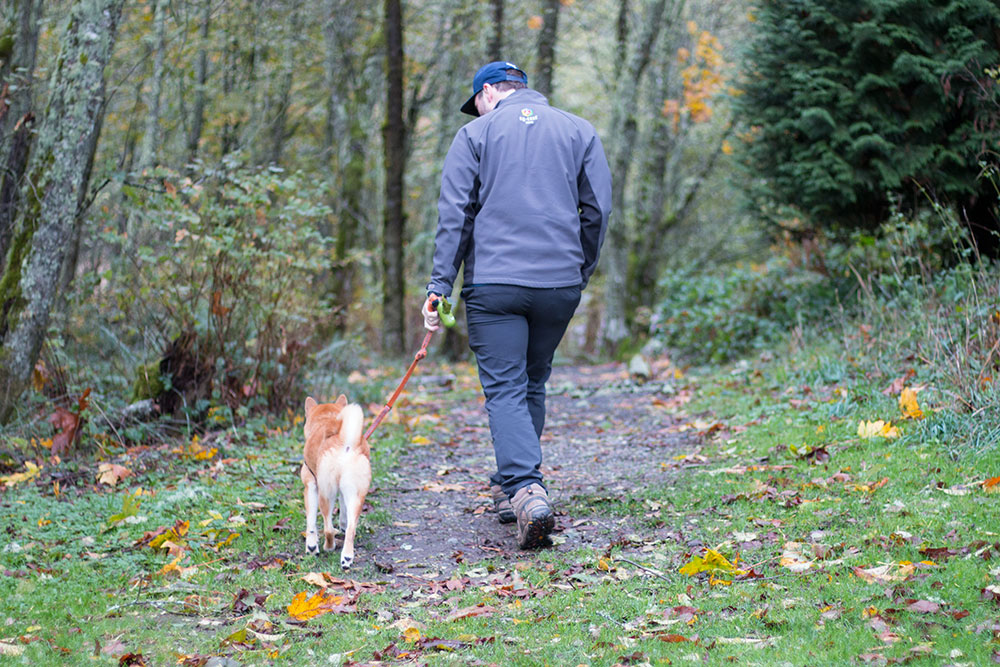 Have you explored a "noo" spot in your city recently, or do you have a secret spot you absolutely love in your area? Have you tried noosa yoghurt? What's your favorite flavor? I'd love to hear all about it in the comments!