Affiliate Links: If you click a link in this post, I may make a small commission. I paid for all items in this post unless otherwise noted.
I think I say this every single month, but honestly, how is it already November?! October just flew by and was an incredibly busy month, hence why this is a little late! Being busy is always good for my wallet, as it means less free time for me to spend shopping. I believe my purchases (or lack there of) this month really reflects that as well. Without further ado, onto what I've been buying, reading, and using up recently!
What I Bought // October Shopping Budget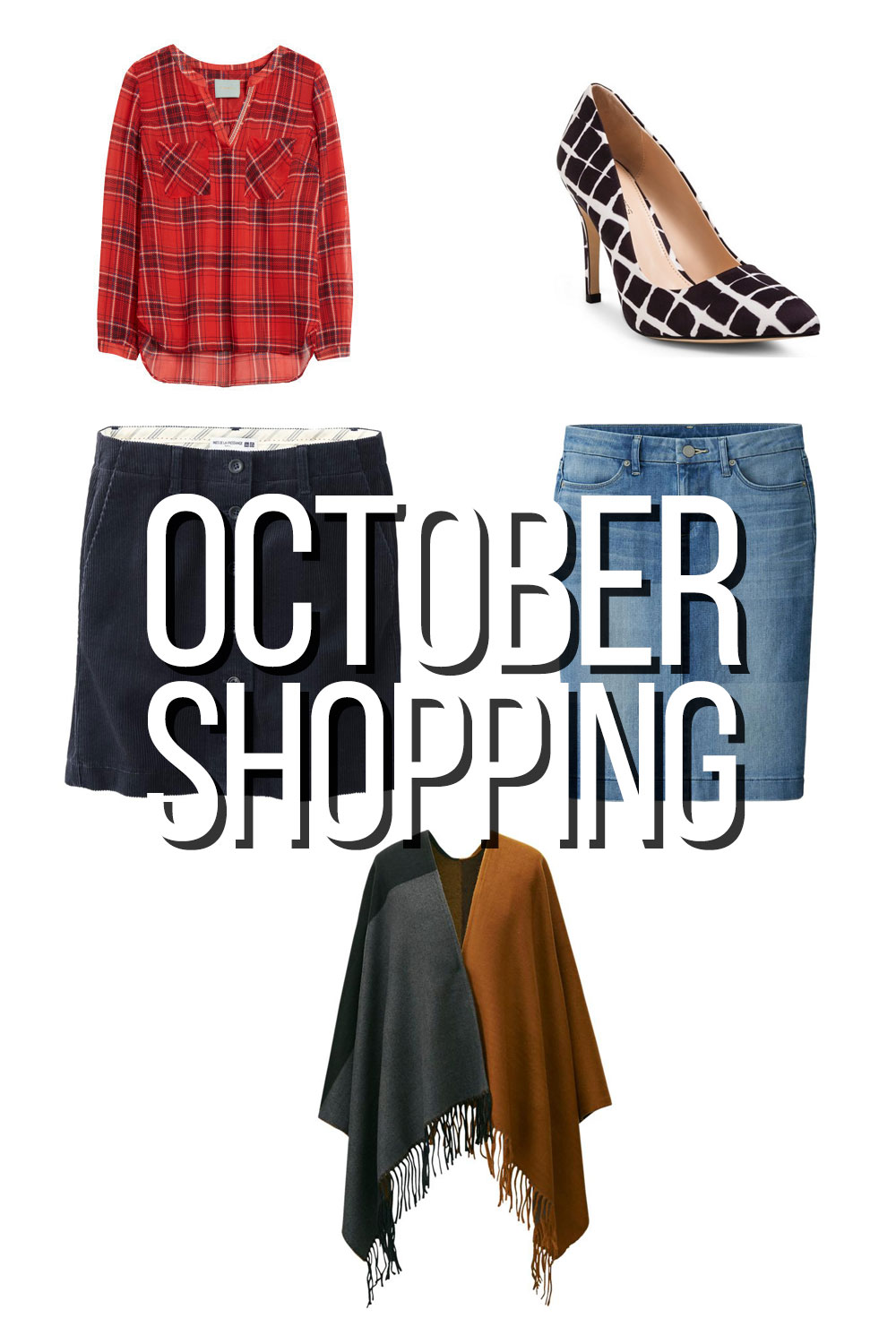 Stitch Fix: I kept this cute plaid shirt that I've since worn a ton to work. It works great under a leather jacket for a night out, and it's super simple to pop on for a day at the office.
Target: I bought a ton of pieces from the Adam Lippes for Target collection, however the shoes were the stand out for me. I kept these plaid heels (now on clearance for $28), which I wore to our friend's Miami wedding and they were perfection. My feet were a little tired, but I lasted through the entire night of standing and dancing without a problem.
Uniqlo: I received a credit via Obviously Social to purchase a few items from Uniqlo. I decided on this poncho (styled here), a button up corduroy skirt, and a denim skirt that was on super sale.
Mr. Rebates: I've talked about rebate programs before in this budget-friendly shopping destinations post, however I'm not sure that I've mentioned Mr. Rebates anywhere else. If a particular store doesn't have great cash back at eBates, I always check out Mr. Rebates too! This month, I got my first "paycheck" from them in awhile for $29. Every little bit counts, and it nearly paid for this month's shoe purchase!
What I Read // Favorite Books in October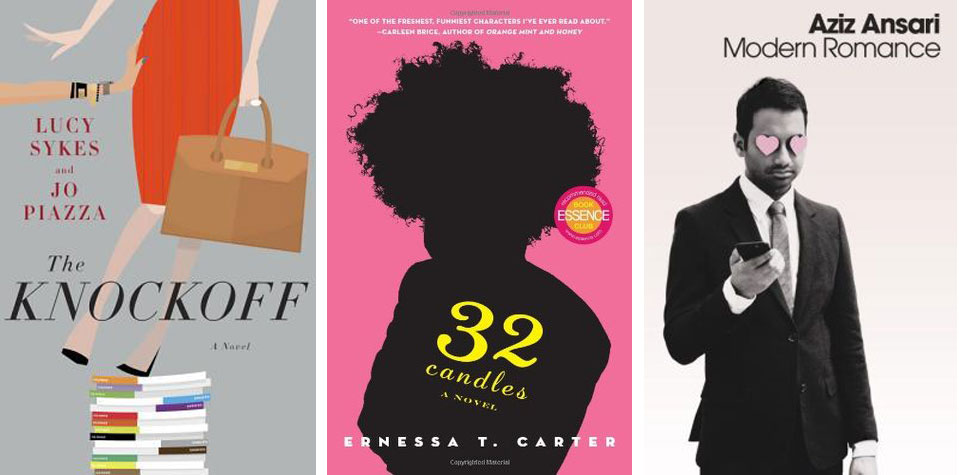 The Knockoff by Lucy Sykes – ★★★★ – Not exactly what I was expecting, but I quite enjoyed this book! It's the story of a high powered magazine editor who finds her career in jeopardy after being away due to breast cancer treatment. She returns to find her former assistant has taken over the magazine, which is now nothing more than an app.
Modern Romance by Aziz Ansari – ★★★★ – Another book that turned out to not what I was expecting! This was a really interesting look at the way romantic relationships have changed over the years, and of course it was full of humorous anecdotes and quips.
32 Candles by Ernessa T. Carter – ★★★★ – I struggled with how to rate this one because I enjoyed it so much. I had no idea what to expect, but the storyline sounded interesting. The main character, Davie, has a Molly Ringwald in Sixteen Candles obsession, and expects her life to have an ending just like it. Not quite the case when she's fallen in love with the most popular boy in school who doesn't even know she exists. From abuse to bullying, Davie doesn't have it easy and this coming of age story is raw yet touching.
What I Used Up // October Empties
Favorites from this month's empties:
Seven Salon Style Cream
Yes to Cucumbers Makeup Remover Towelettes
Simple Radiance Makeup Removing Wipes
Hask Coconut & Monoi Oil Nourishing Shampoo & Conditioner
Batiste Dry Shampoo
Juice Organics Brightening Shampoo & Conditioner
Eva NYC Dry Shampoo
Curel Anti-Itch Body Wash
Clinique All About Eyes Eye Cream
Clinique Dramatically Different Lotion+
Pur~lisse Soy Face Cleanser
Rimmel Match Perfection Foundation in Classic Ivory
ELF Makeup Remover Pen
Clinique Take the Day Off Eye Remover
Tom's Simply White Toothpaste 
What have you been loving this month? Any great books or shopping finds? I'd love to hear about them in the comments! :)