Affiliate Links: If you click on a link in this post, I may make a very small commission.
There seemed to be some interest around these collection reviews (remember my rundown of the LC Lauren Conrad Runway Collection?) so I figured I'd give the Adam Lippes for Target Collection a shot too. I had stalked the lookbook on Refinery29 when it was released several months ago and lusted over several of the plaid pieces. The collection launched late last month, and I jumped online at midnight to see if I could nab a few pieces. Lots of crickets online with this collection… quite the opposite from my last run-in with Lilly Pulitzer x Target collaboration!
I digress. The point is, this collection had little fanfare. Apparently no one else has the same love of plaid that I do. Or maybe people are sick of Target's designer collaborations. The world will never know. The Adam Lippes for Target collection also featured home goods, men's clothing, and women's clothing was available in regular or plus size. I stuck to just women's clothing for this one, so onto what I picked up and what I thought!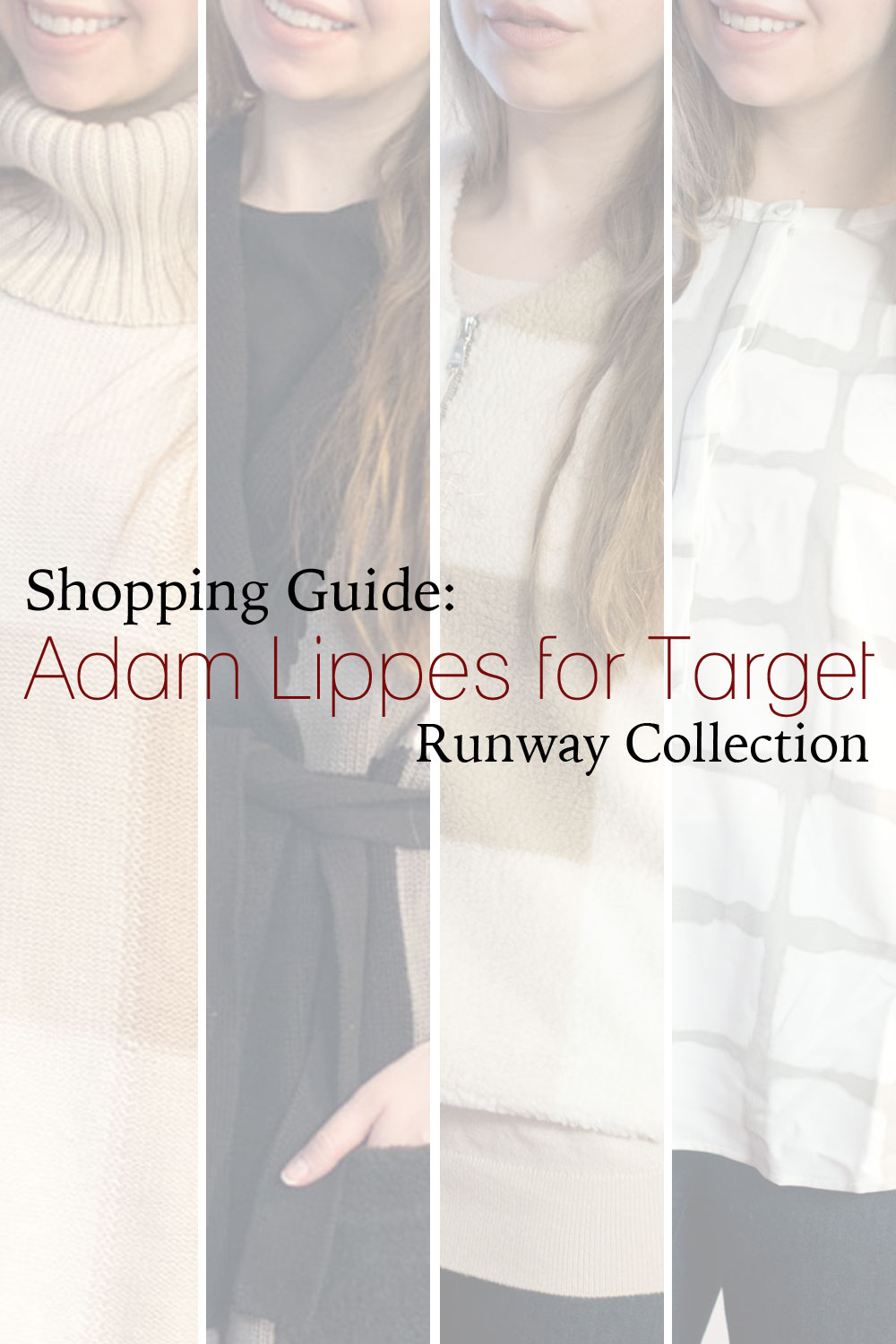 Adam Lippes for Target Collection Review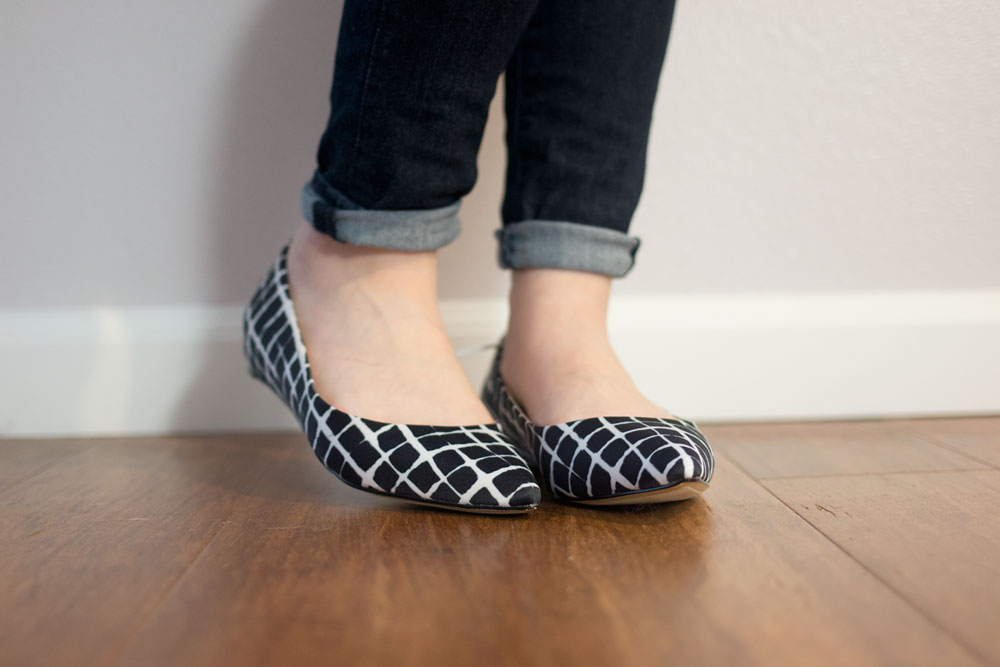 Pointed Ballet Flat in Black/White Plaid, Size 7, $29.99
When I initially ordered these, only full sizes were available. I'm not sure if this changed, or if they had temporarily sold out, but they are now available in half sizes as well. Typically I wear a 6.5 and unfortunately, I found these to be about a full size too large. These were cute, but I ended up preferring the fit and feel of the heels to these.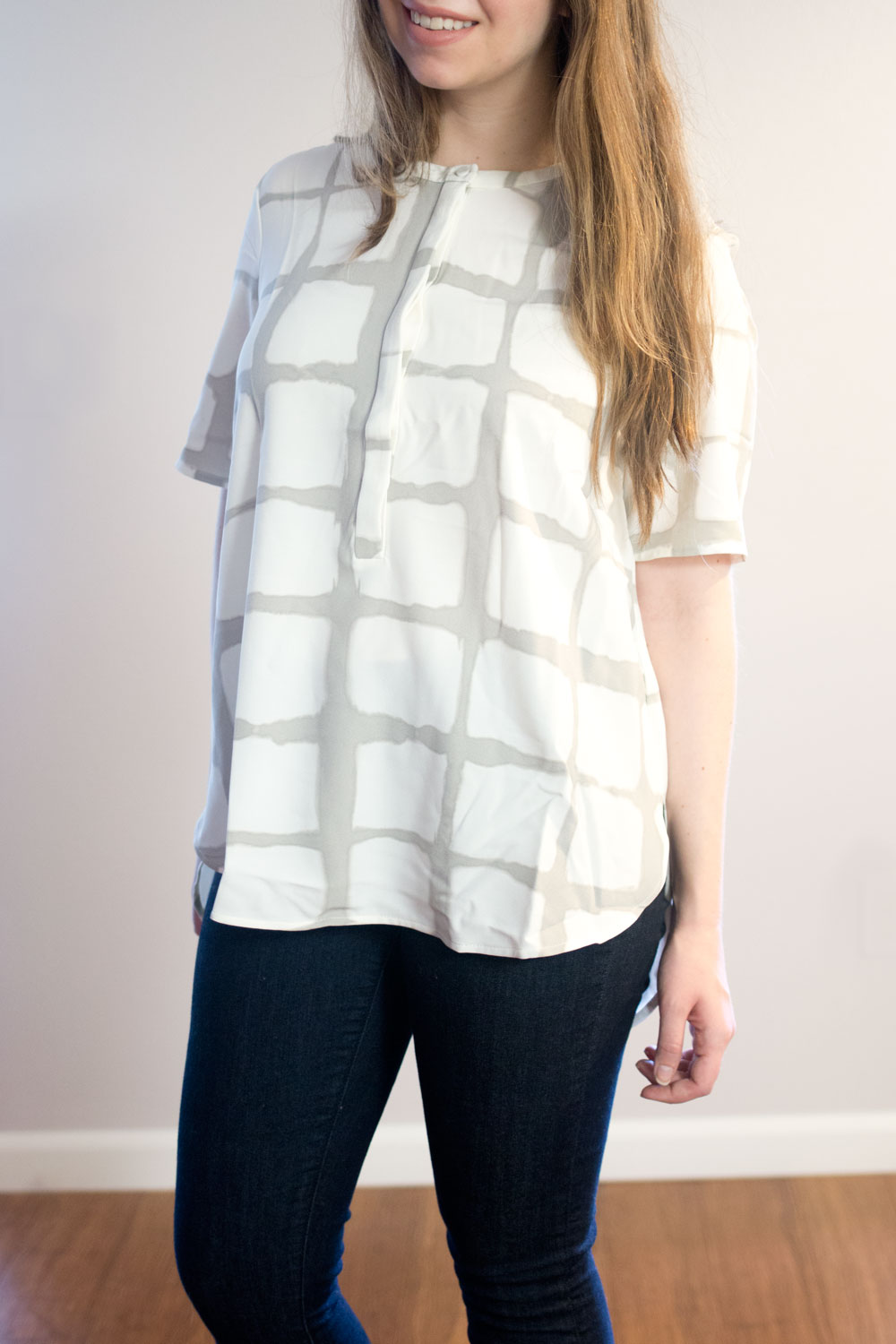 Button Down Crepe Blouse in Grey Painterly Plaid, Size Small, $29.99 (also available in blue for $24 or in plus size for $24)
This was pretty disappointing, as I thought this would be cute. Unfortunately, like most of the collection, it runs large. I would have much preferred to try an XS for comparison, but it's now unavailable in that size and is not available locally.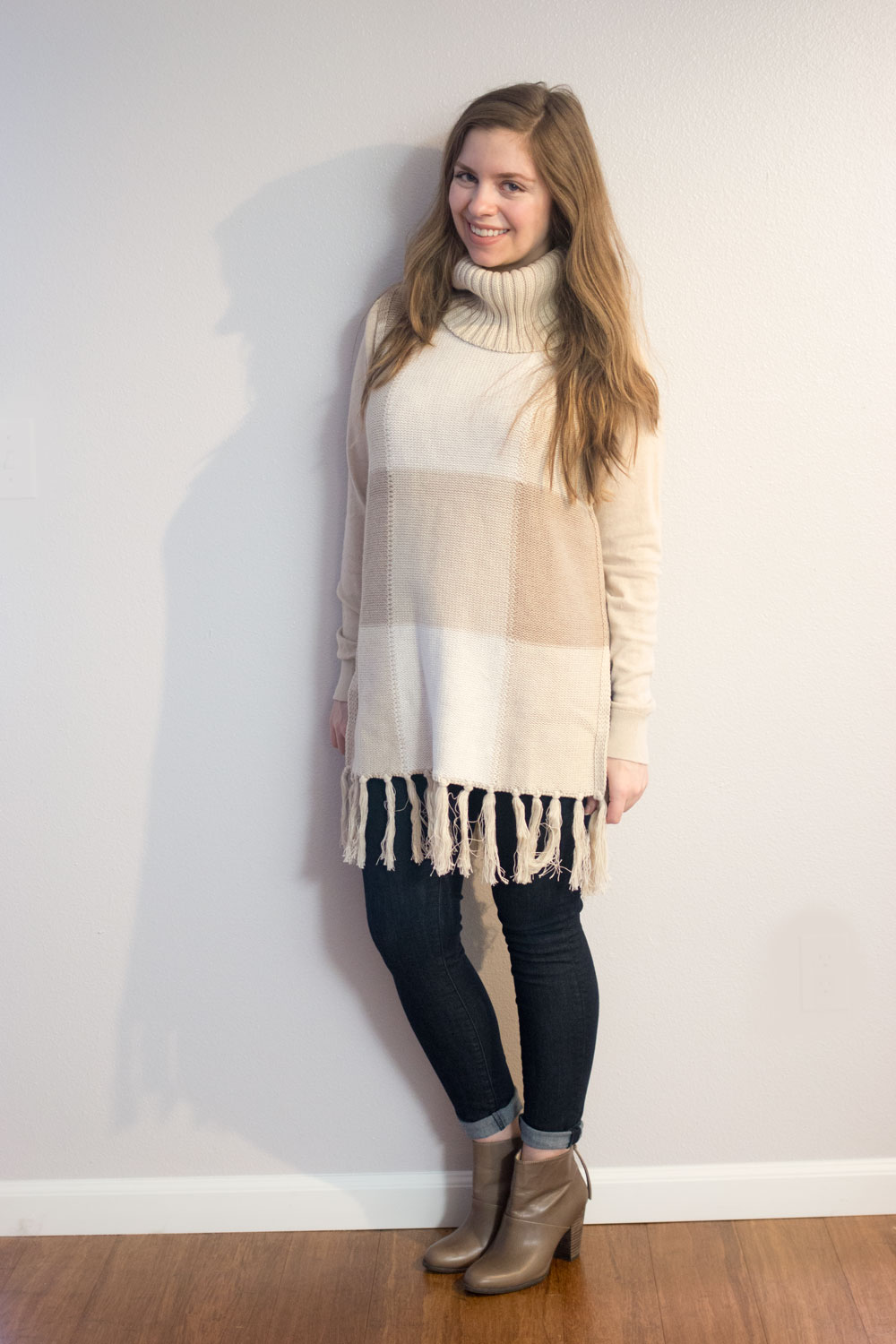 Cowl Neck Fringe Sweater in Oatmeal Plaid, Size Small, $32 (on sale – also available in plus size)
I did like this. However, I don't think the cowl neck did any favors for me. I think this would be beautiful on someone taller, and I was impressed with the weight for the price. This also seems to run large, and while I don't think a small looks awful but I could have gone with a smaller size for a better fit.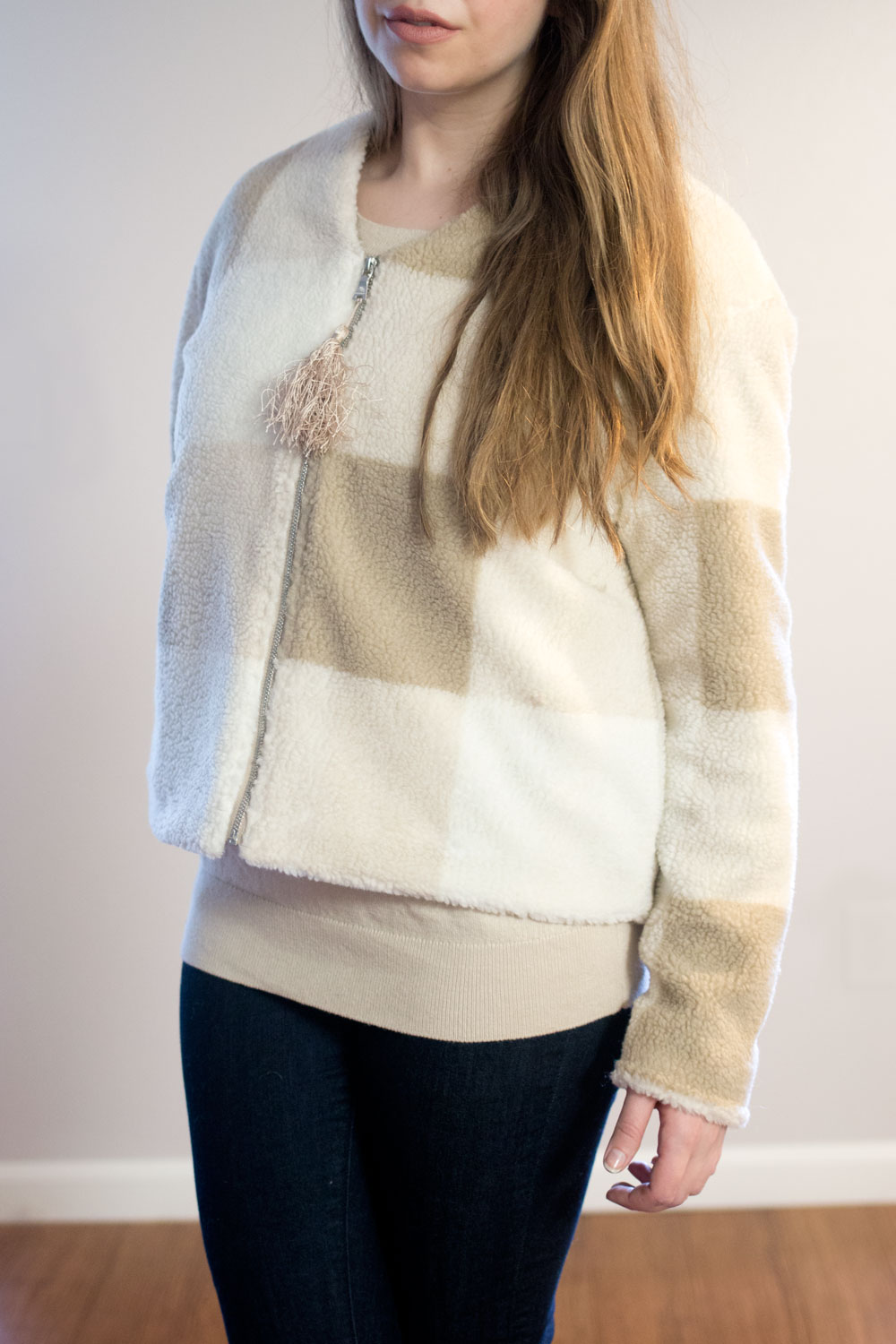 Shearling Jacket in Oatmeal Plaid, Size Small, $48 (on sale – also available in plus size)
When it comes to funky fit, this piece takes the cake. I think I could have fit another half-size of me in this jacket! The sleeves fit okay-ish, but the abdomen was cut extremely generously… so much in fact that it looked quite bizarre with just a sweater underneath. If you're taller and a fan of boxy, oversized cuts, this jacket would be perfect.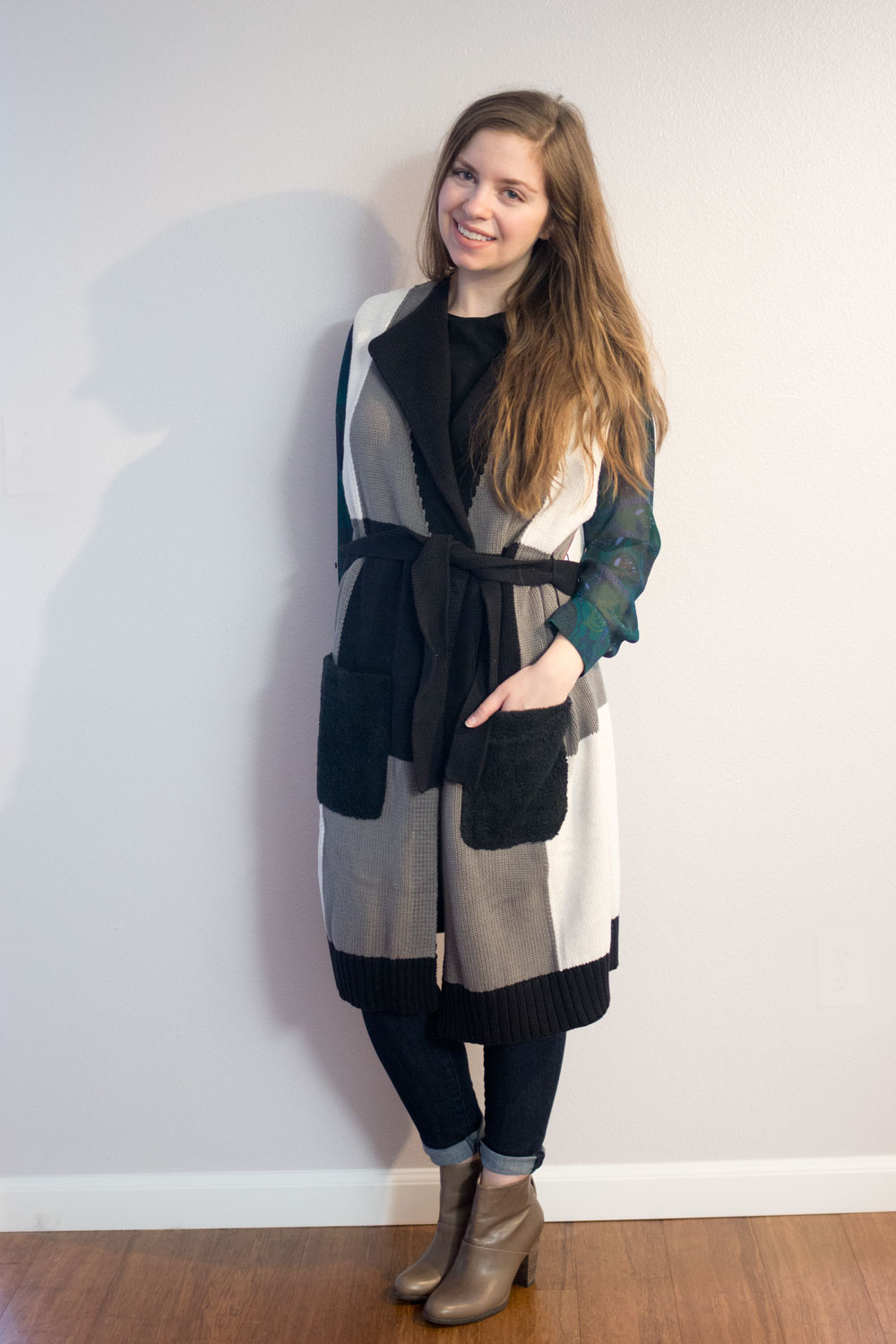 Belted Layering Vest in Grey & Black Plaid, Size Small, $32 (on sale – also available in plus size)
I wanted to love this. I really did. But I think the material was just wrong for me. When I ordered it, I didn't realize this was a knit sweater type of material, which on me, just didn't look polished enough. For someone taller, this would be easy to pull off. For me, I felt like it just made me look shorter and frumpier. So sad!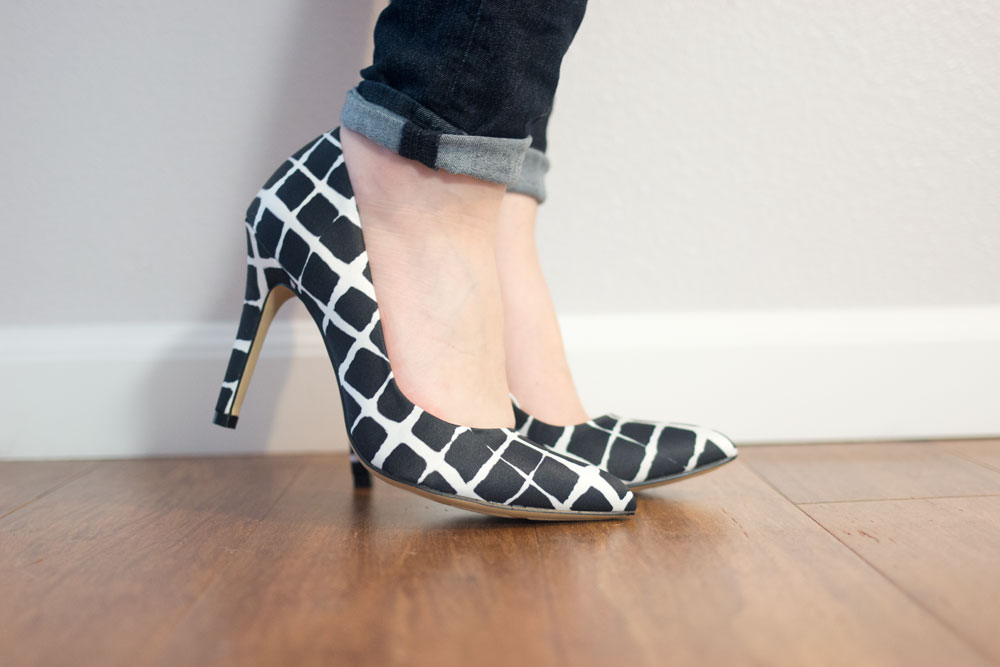 Pointed Toe Pump in Black & White Plaid, Size 7, $39.99
Apparently I lucked out and ordered these in a 7 (again with the weird full size only at launch but now they magically have full and half sizes…) because reviews say these run small. I found the 7s to fit beautifully, and I was shocked… they felt comfortable! I'm planning on wearing these to a wedding at the end of this month, so if you'd like, I can report back on how my feet do. ;) I do notice some glue marks at the seams, but I find this in a lot of budget-friendly shoes, and this pair did come with a dust bag that was a nice touch.
Overall, the collection has some serious sizing issues and seems to be targeted towards those less vertically challenged. With that in mind, I'd say check the collection out if you're a lover of neutrals and plaids. The collection also offers some great looking home pieces and even a few items for pets as well! If you're wanting to see if they drop in price, you could always create a list on Shopswell and track the prices. ;)
Have you checked out the Adam Lippes for Target Collection? Which pieces did you like or dislike?