Affiliate Links: If you click on a link in this post, I may make a very small commission. I purchased the items featured in this post.
In all my posts on blogging, this is the first time I've ever purchased pieces from a collection and tried them on at home for the purpose of the blog. Well, let's be honest, it's mostly to quell my own curiosity. I don't think it's a big secret that I'm a fan of Lauren Conrad. And when it comes to fashion, I love her budget-friendly line at Kohl's, LC Lauren Conrad. This year she showed her very first collection at New York Fashion Week and live streamed it on Periscope. Then immediately following the show, the collection was available for purchase at Kohls.com.
Obviously I jumped right on that, and my items arrived last week. I photographed me trying everything on this weekend and thought I'd give you my honest review and fit details on each piece I was interested in from the collection. I'd love to hear your thoughts if you purchased anything from her collection too!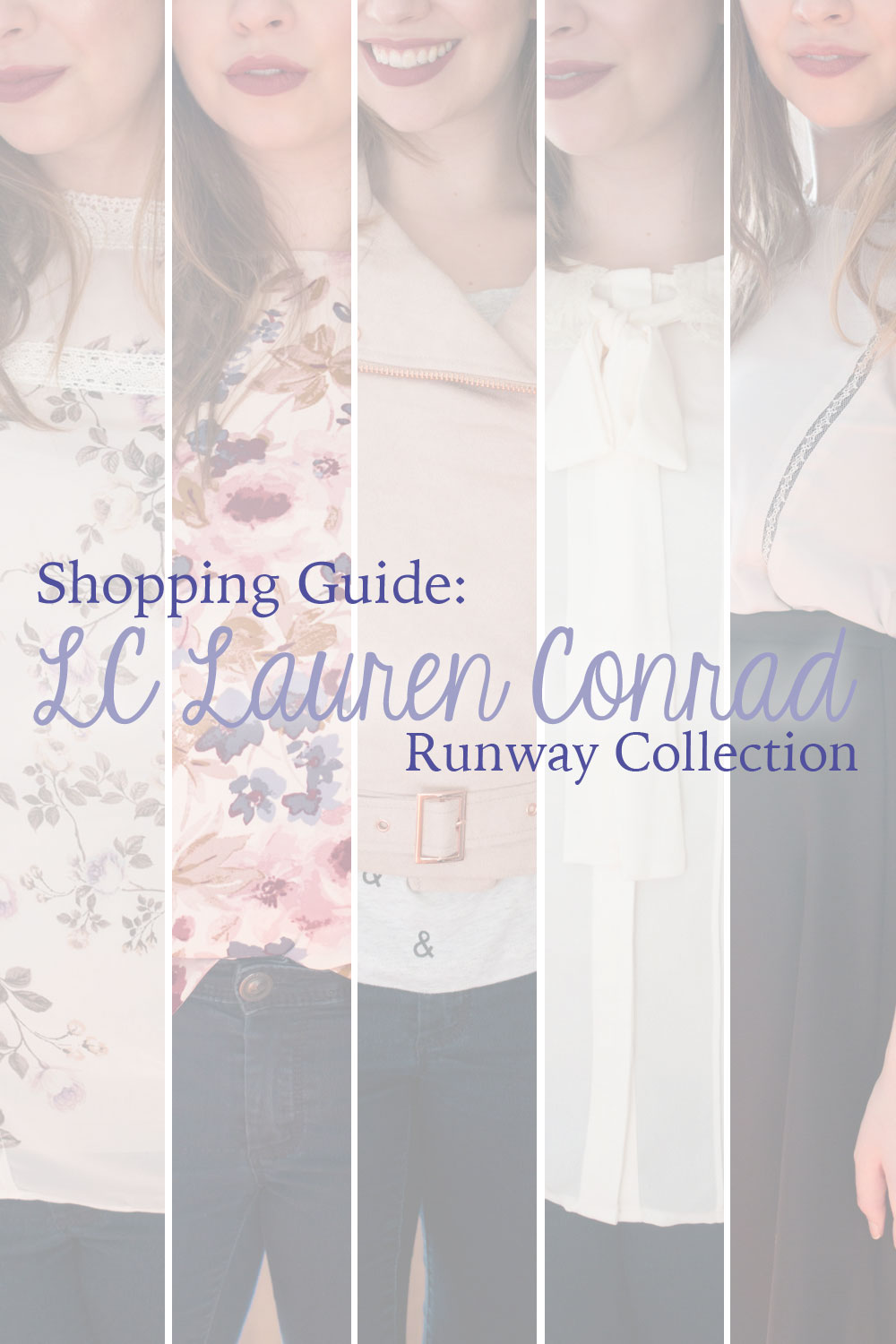 LC Lauren Conrad Runway Collection: Shopping Guide & Try On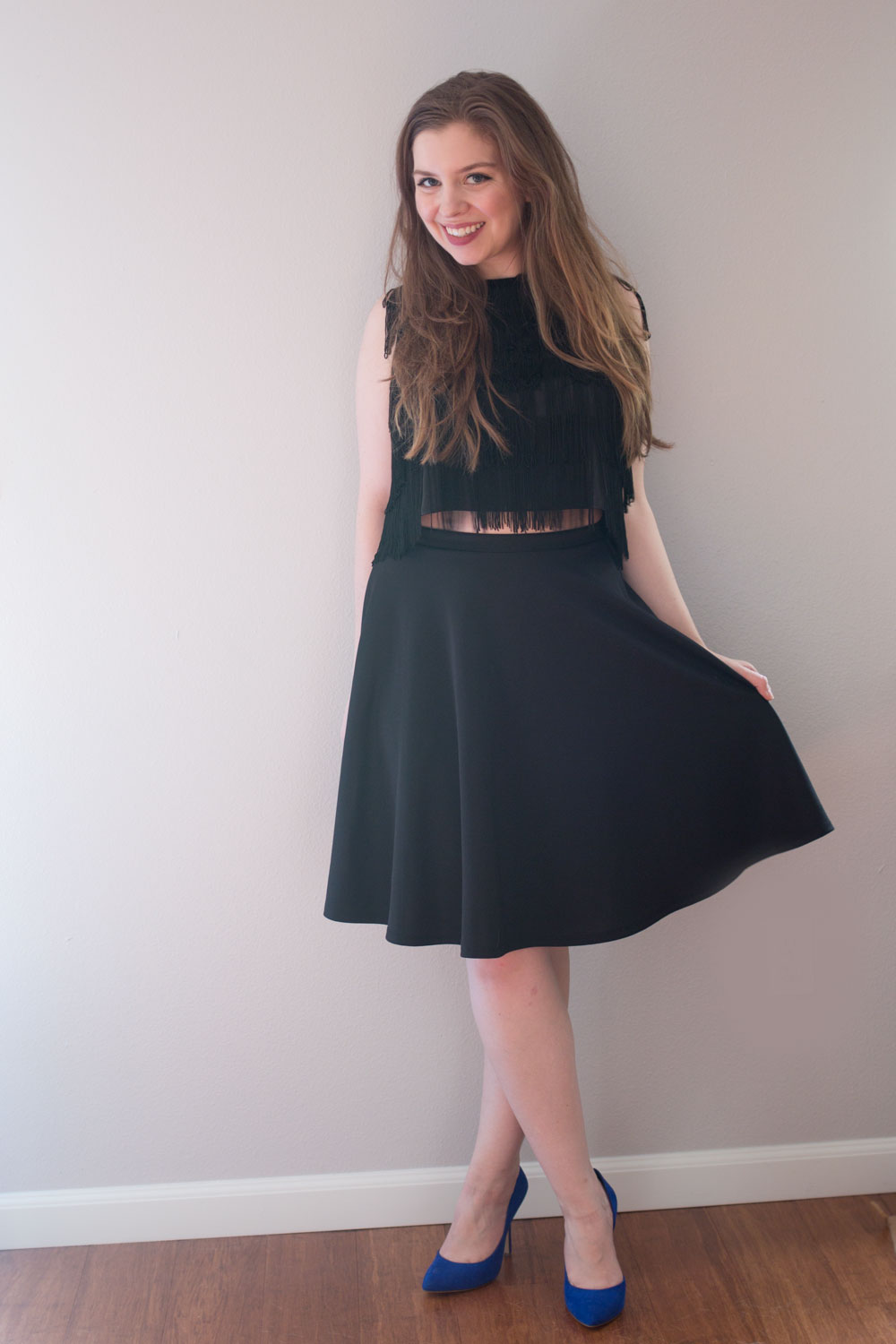 Tiered Fringe Crop Top in Black, $37.50 (on sale)
Size Ordered: Small
I think this is pretty cute and was pleased overall with the fit. The quality of the fringe, however, leaves something to be desired. The fringey bits are looped, so they get stuck on everything, including the fasteners for this top. It's just too high maintenance for me to be honest.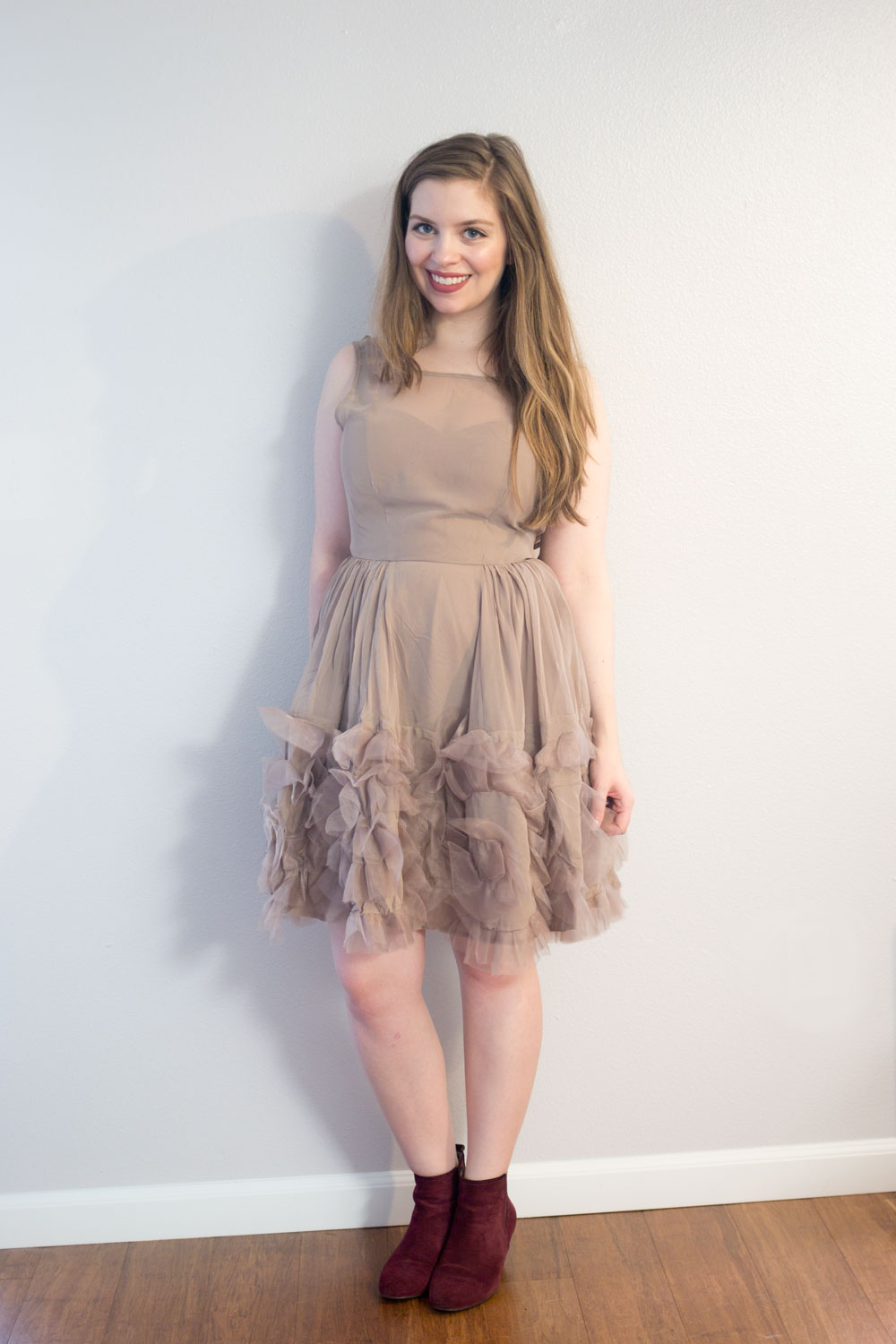 Ruffle Organza Dress $60 (on sale)
Size Ordered: 4
This is seriously cute, but not quite cut out for those blessed in the chest. (Or in my case, annoyed by it. :P) You can see the gaping at the arm pit area on my left arm, and it bunches a bit below my bra line. Adorable, but unfortunately not for me.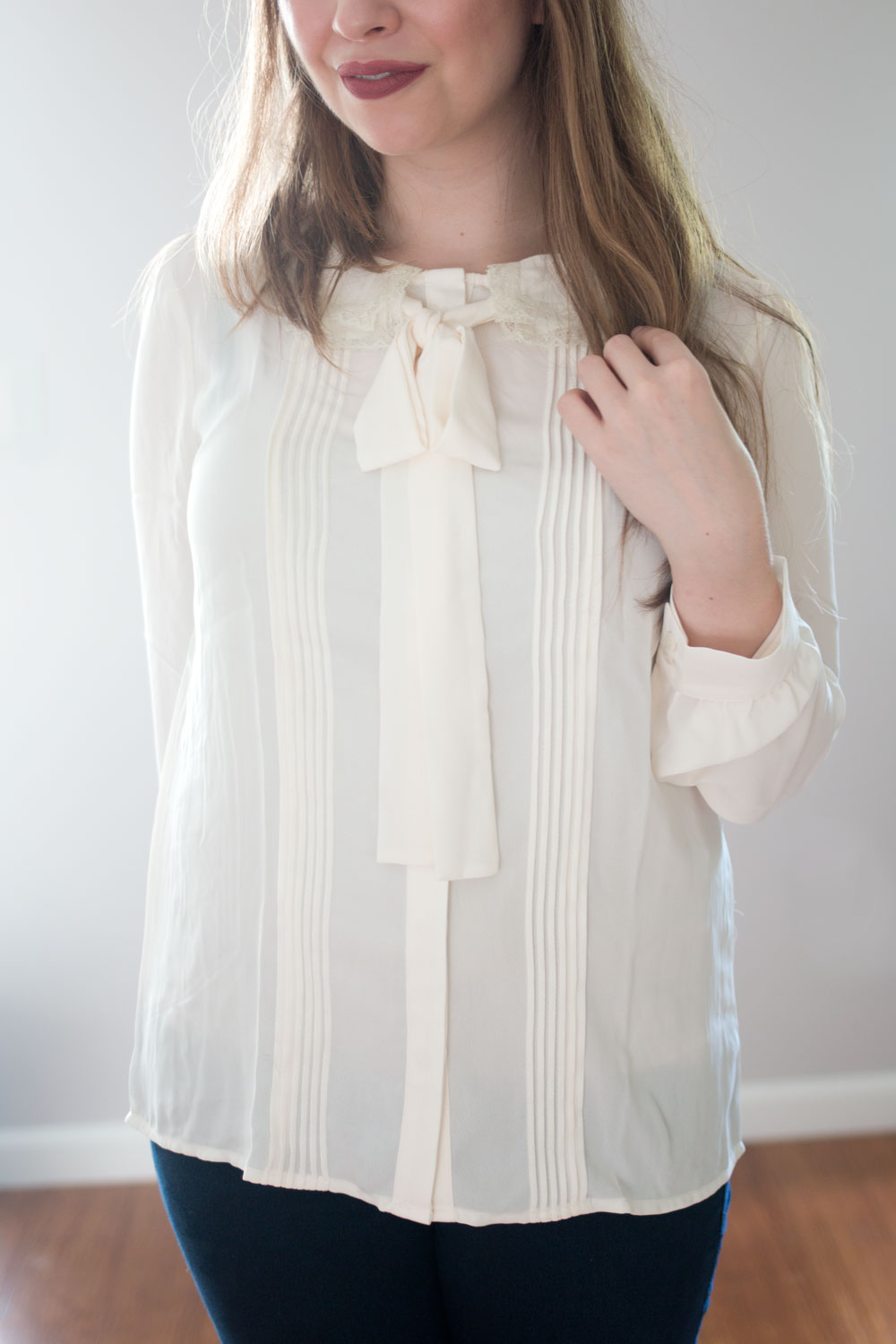 Pintuck Tie Neck Top in Whisper White, $33 (on sale)
Size Ordered: Small
From the photos online, I didn't realize there was a second layer of lace under the collar. It's quite a cute top, and I do like it, but I wonder if I need to keep this, ya know?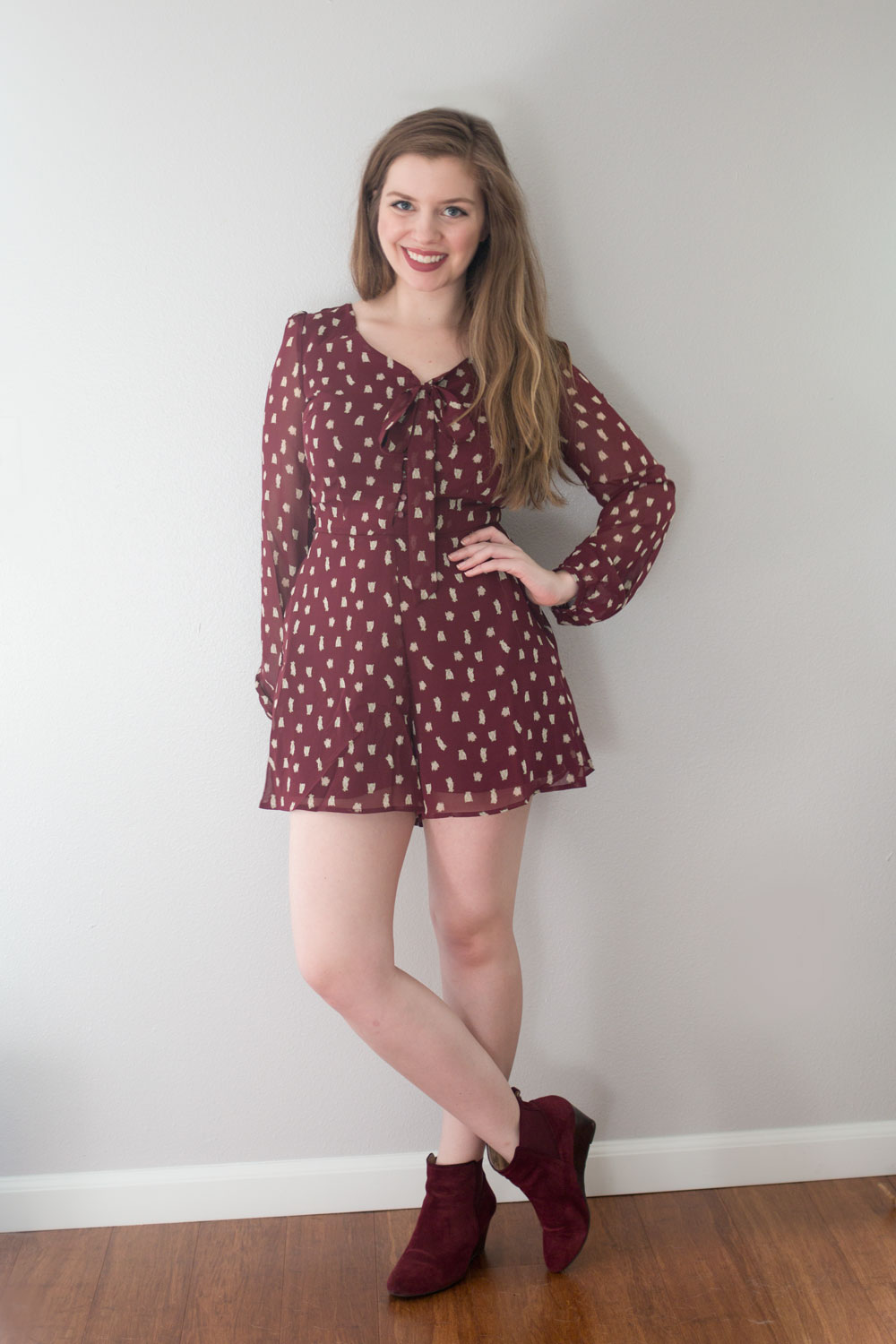 Owl Print Romper, $51 (on sale)
Size Ordered: 4
This was my absolute favorite out of everything I tried on. To be honest, I didn't have high hopes for this. I was afraid the owl print might be too kitschy, but the fit of this romper is so incredibly flattering that it could have aliens on it for all I care. Okay, maybe not really, I do like owls. ;)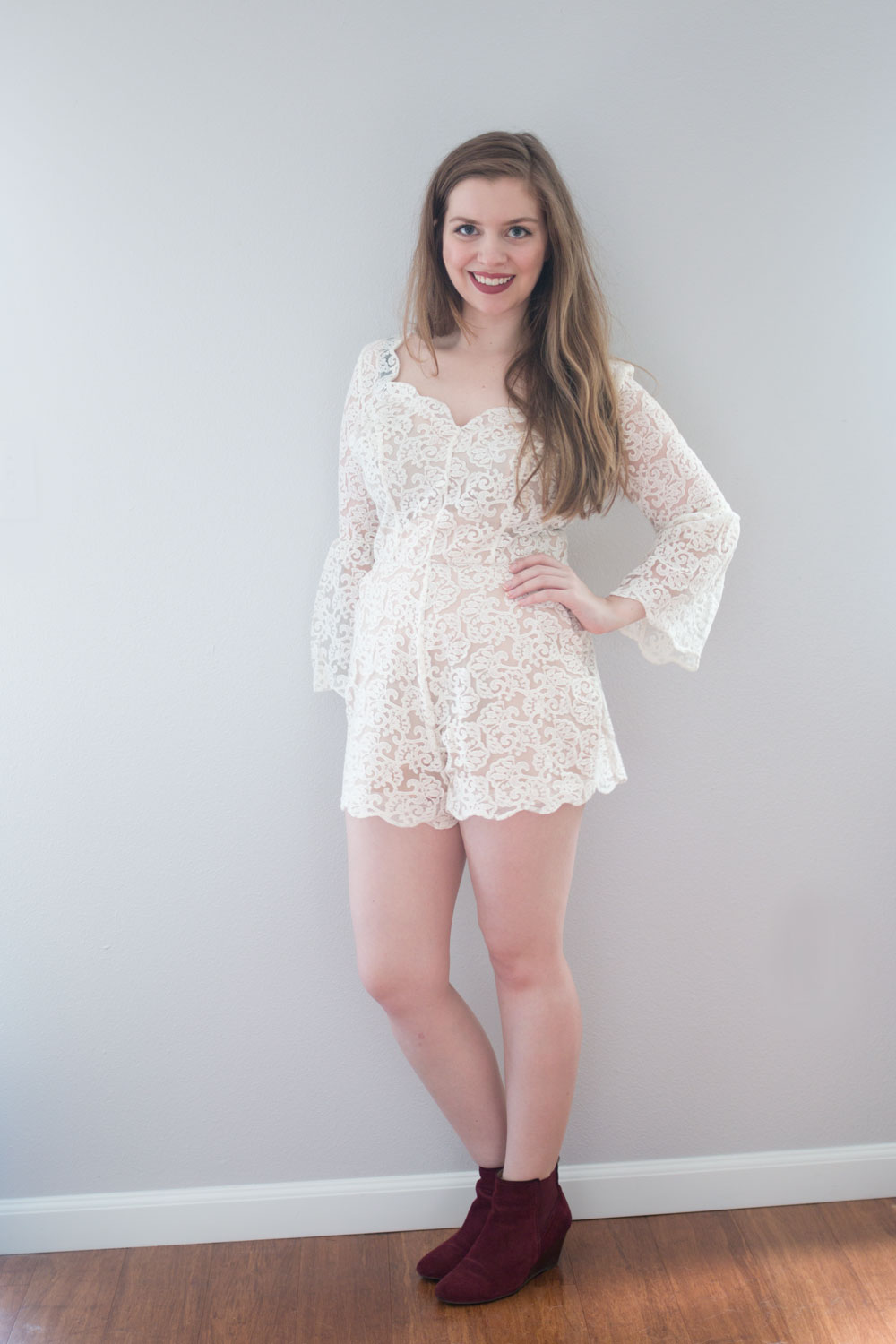 Open-Back Lace Romper, $67.50 (on sale)
Size Ordered: 4
Love the bell sleeves, and the fit of this was spot on. However, I felt like a bride. I think this would be adorable for a bride-to-be to wear to her bridal shower, bachelorette party, etc. Maybe I'm just not that into white? Or maybe it's just the neckline. Either way, it's cute but not totally my style.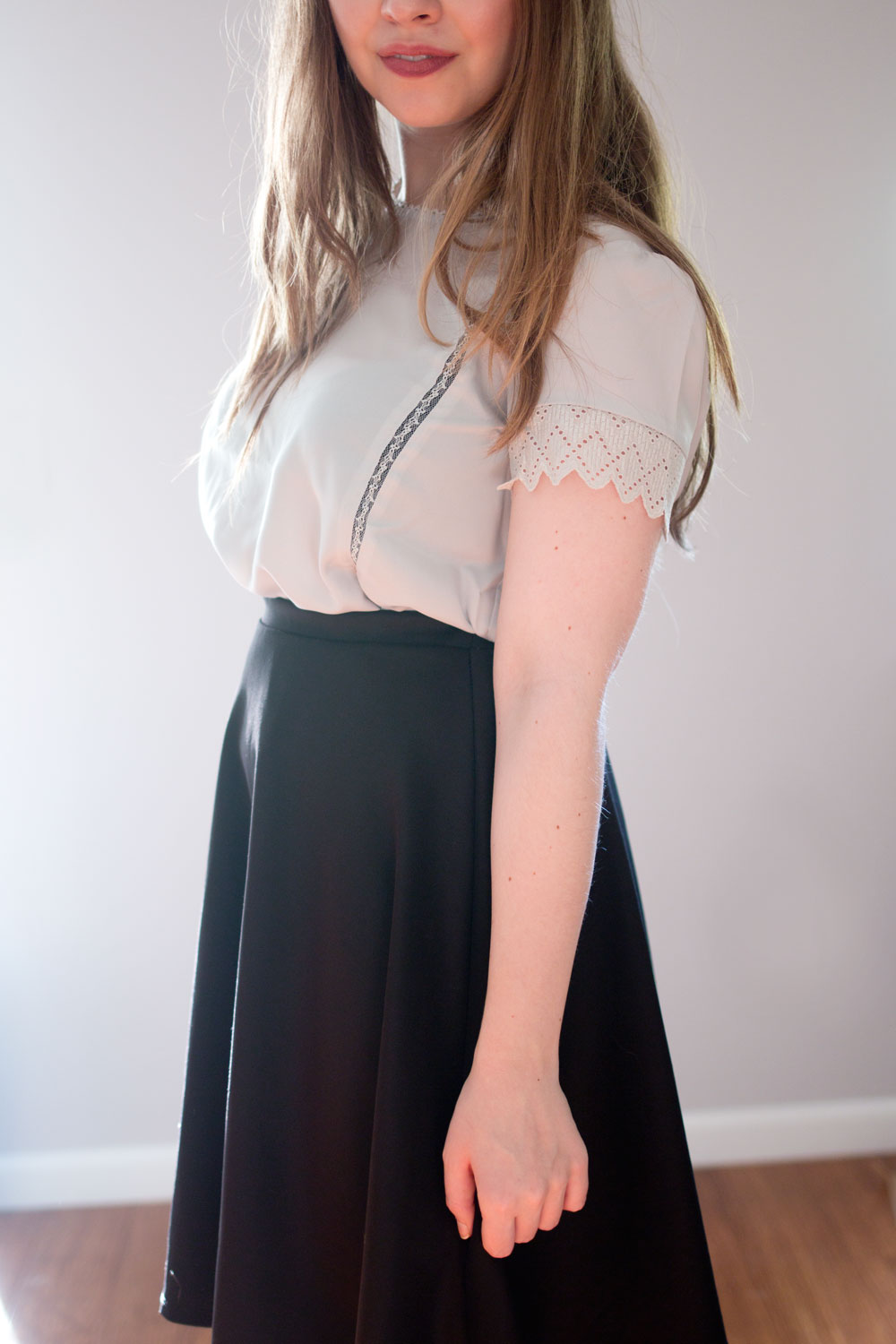 Lace-Trim Top in Gray Violet, $33 (on sale)
Size Ordered: Small
I like the overall idea of this, but the top was cut too boxy for how I would like to wear it (under skirts, tucked-into pants, etc.) As you can see, it suffers from the unfortunate sag of extra fabric at the waist. The trim on the sleeves, though… so cute.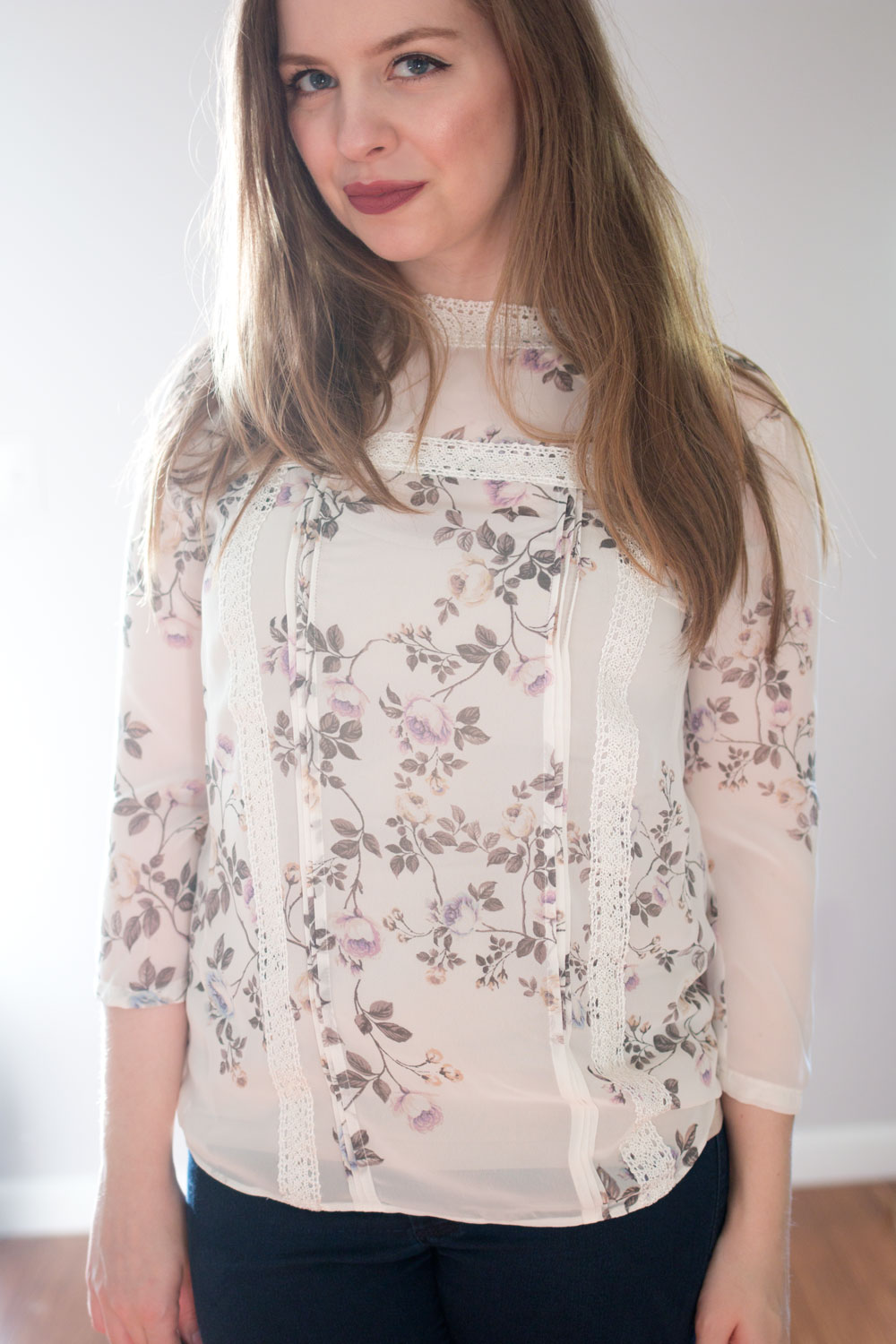 Lace-Trim Blouse in Gardenia, $33 (on sale)
Size Ordered: Small
I love this top, especially now that I've seen it in photos (it's the neckline, honestly.) However, this has absolutely no give, and you can see the pleats gaping at the bust line. I'd recommend sizing up if you might run into the same issue, so I will be trying this in a medium.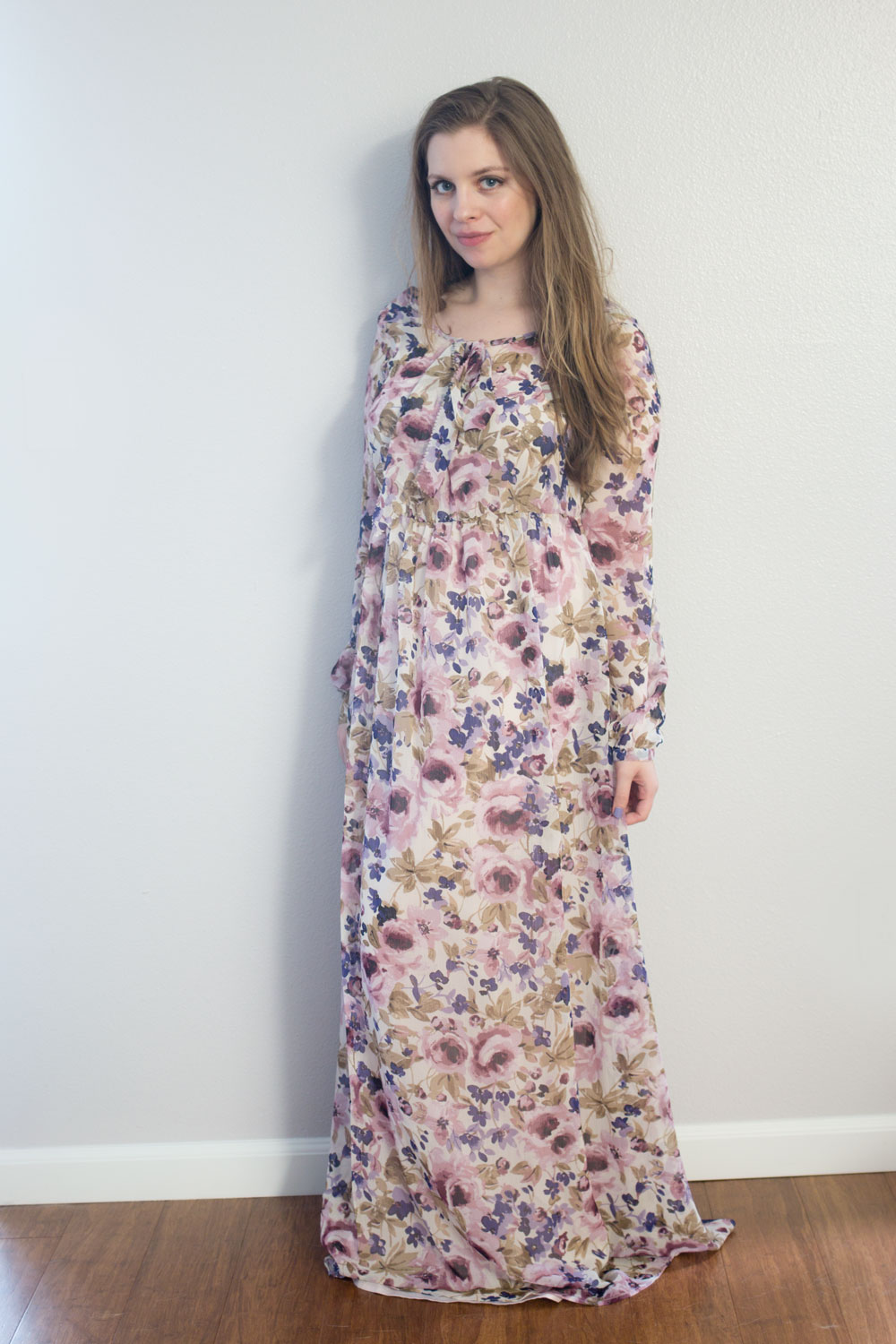 Floral Peasant Maxi Dress, $55.50 (on sale)
Size Ordered: 4
Love this in theory…. however for us shorties, I think there's just too much material happening. For a taller person, this would be beautiful, and I love the peasant sleeves and the tie neck detail. I also found the material on this to just be so-so and on the cheap side, so I might hold out for a bigger price drop.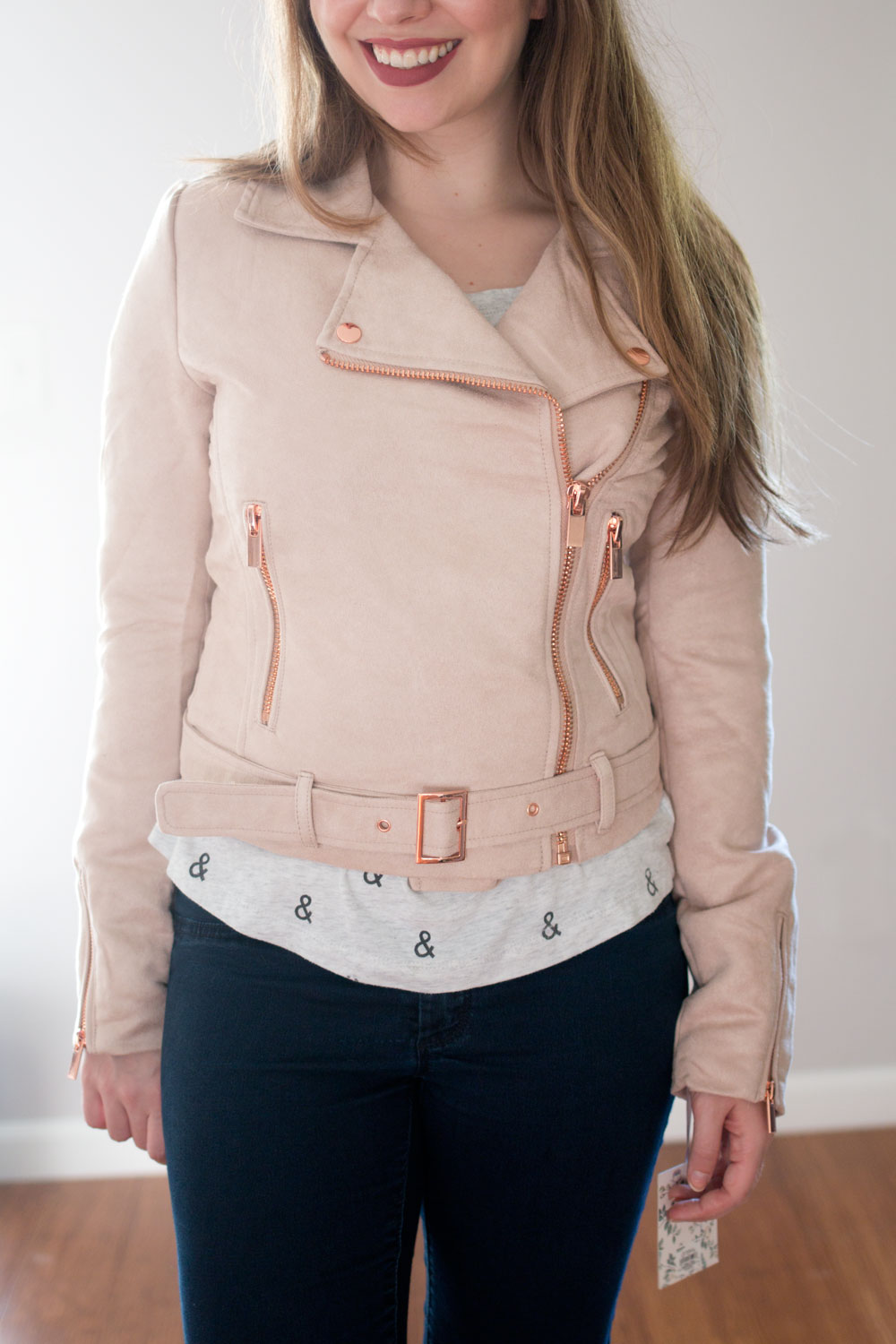 Faux-Suede Moto Jacket in Hushed Violet, $90 (on sale)
Size Ordered: 4
Eek, the fit on these jackets were smaller than I expected… but I should have known better. Apparently I normally size up in jackets by Lauren Conrad because I own a size 6 blazer. Oops. Strangely enough, I did find the violet (or blush/beige, which is what it looks more like in real life) jacket to run a teensy bit larger. This definitely runs smaller in the shoulders and chest, so if you typically need to size up in those areas, I recommend doing so.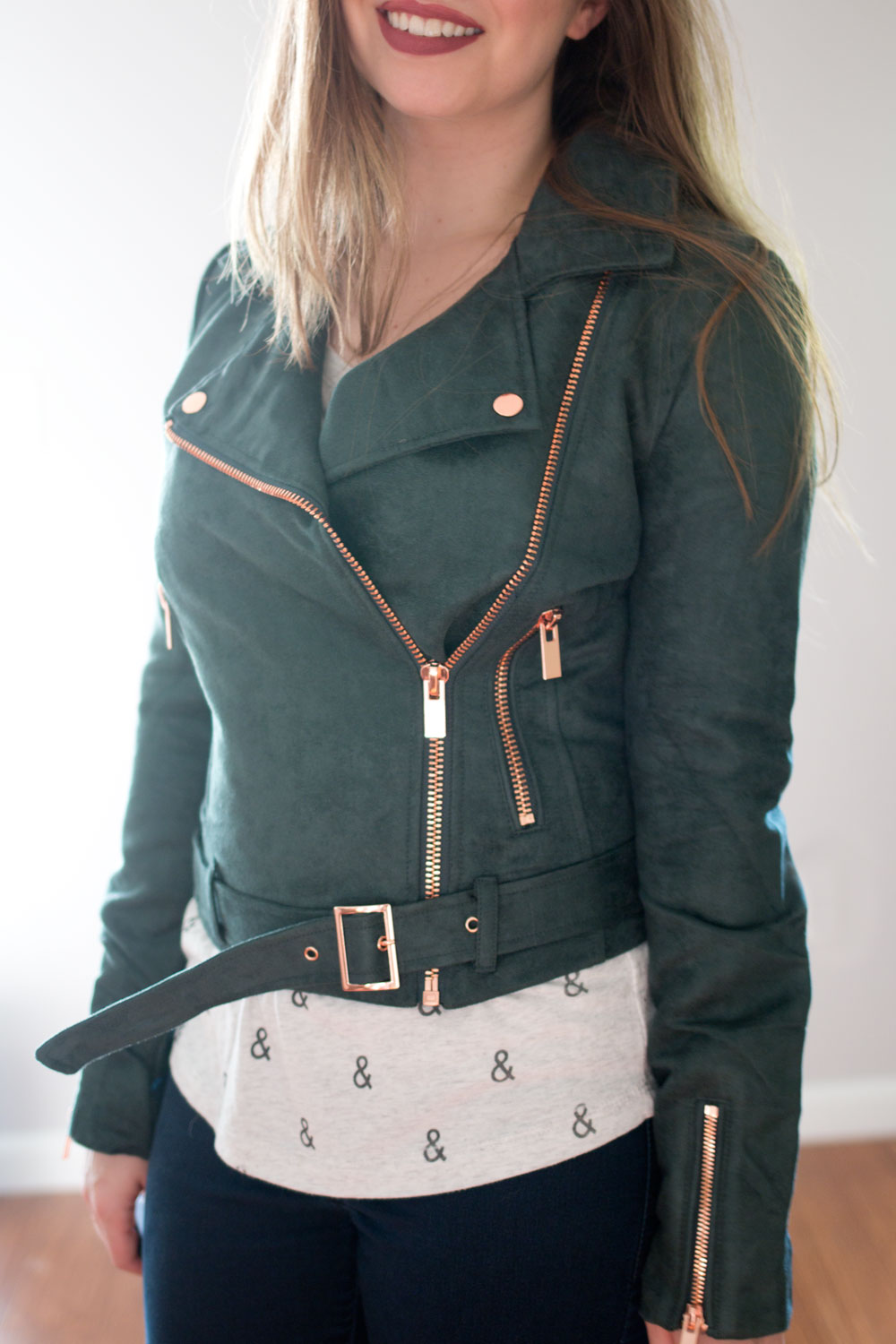 Faux-Suede Moto Jacket in Evergreen, $90 (sold out online)
Size Ordered: 4
I feel like a tease now that this color has sold out online, but in case you were curious, here's what it looks like for comparison to the Hushed Violet version. If you can find this in your local Kohl's, I recommend giving it a try.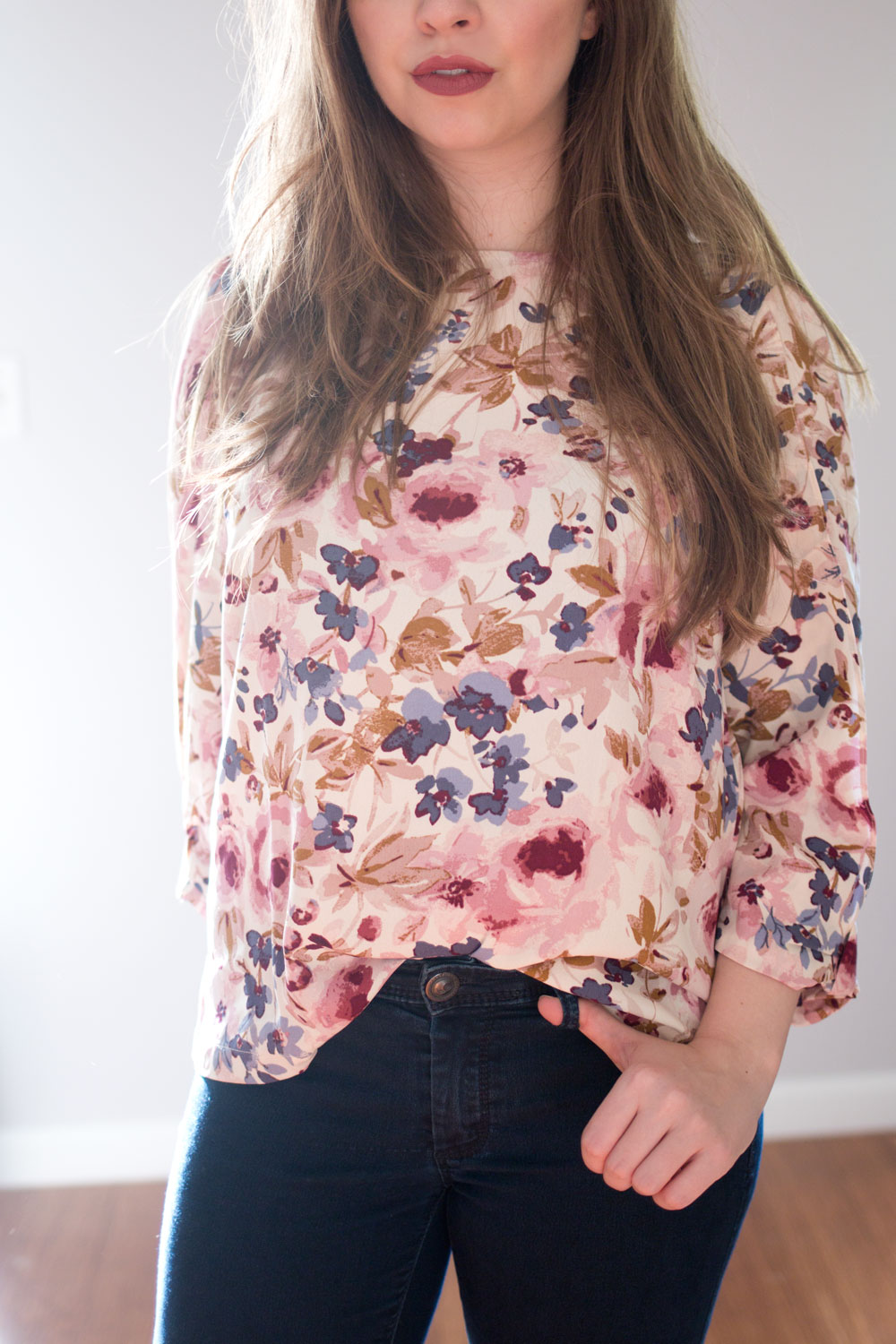 Bow-Sleeve Crepe Top in Black, $25 (on sale)
Size Ordered: Small
Love the colors of this top, how cute would this look with a button front corduroy skirt in oxblood or brown?! The fit of this is true to size, and I'd even say it's cut generously since it does have a more boxy fit.
I hope that if you were interested in this collection this was helpful! I always have difficulty judging how things will fit on my body versus the super tall models walking the runway, so I always like to see things on someone a bit more my size. If you're interested in any of the pieces, be sure to use code "LEAVES" which will give you 20% off and free shipping on $75+.
Which pieces from the collection do you like? Are there ay collections coming up you'd like to see a shopping guide/try on for?