Complimentary Product/Service: I received press samples, and a service from Yuan Spa. All opinions are my own. Affiliate Links: If you click a link below I may make a small commission.
With only a few days of summer left, I figured I'd better hurry up and share what skin and body care items I've loved this summer. I know in some areas, the summer climate (or what is similar to our summer climate in the Pacific Northwest) doesn't ever truly end. We'll be traveling to a couple of those places (Miami and Newport Beach) this fall, so I'll be continuing using a lot of these items throughout the next couple of months to get wedding-guest-ready. Is that a thing?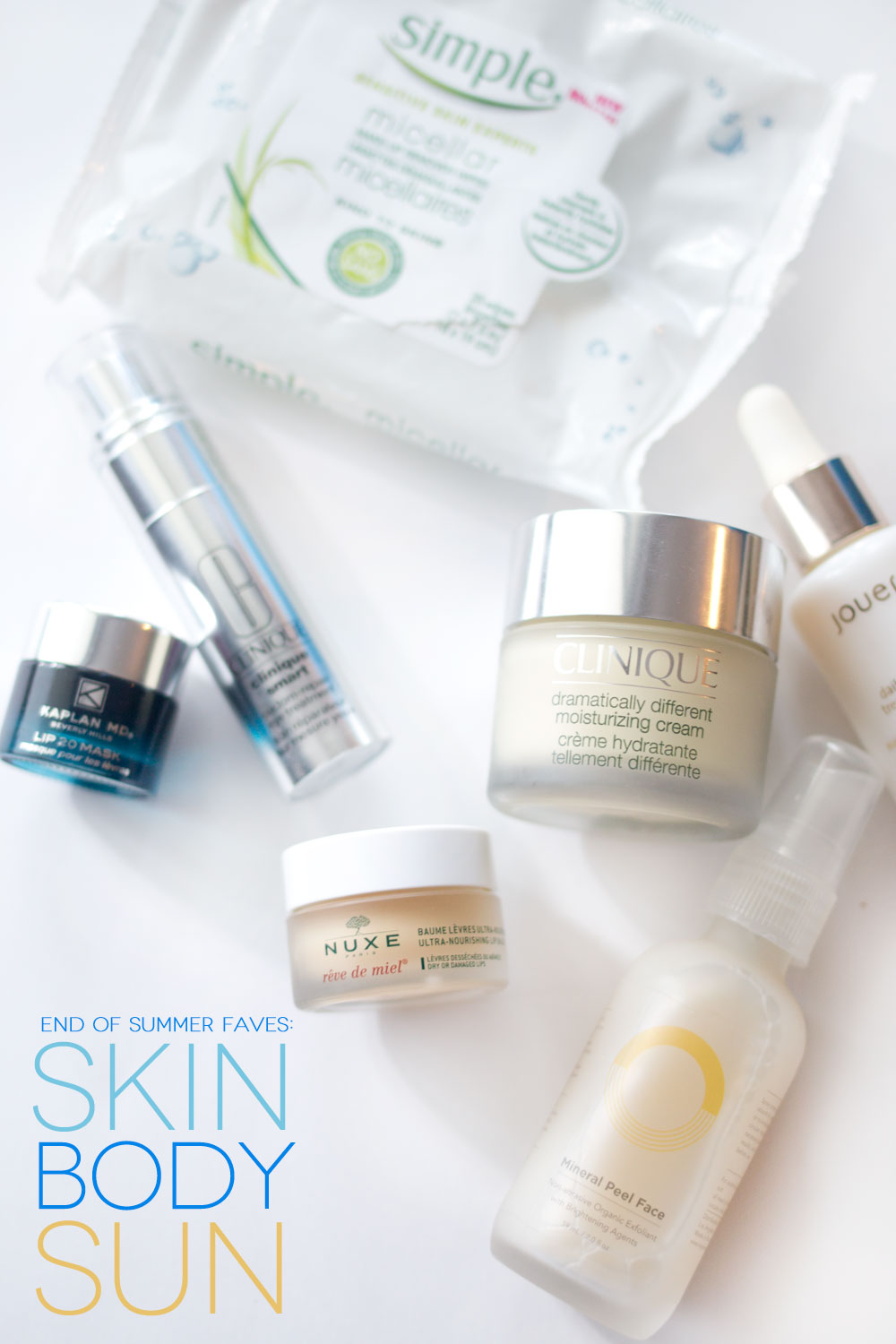 For the Face
Clinique Dramatically Different Moisturizing Cream: I was so excited to see the new Dramatically Different moisturizer… in cream form! This is a dream for dry skin girls like me who are looking for a simple moisturizer (read: no sunscreens that could possible cause breakout issues) that goes well under almost every makeup product. This classic yellow moisturizer has been my go-to for the past five years, and the cream version is even better if you need a little extra hydration like I do! (Press Sample)
Kaplan MD Lip 20 Mask: When I received a sample of this Lip Mask in one of my Sephora orders, I thought it sounded so… silly! A mask for you lips? Um, well, I quickly ate my words. This is not inexpensive, but if you're finding lip scrubs aren't doing it for you, this gentle exfoliator and treatment could be the answer. I repurchased it in the travel kit, and I like being able to try more of it without the hefty price tag of $46 for just the mask.
Nuxe Reve de Miel Lip Balm: I picked this up in Paris (more of what I got coming in a video soon!) and am in love. This thick, rich lip balm feels so nice and soothing for chapped lips. I suffer from peely, flaky lips year round (I have a terrible habit of licking my lips throughout the day) and I've noticed a huge difference since using this before bed.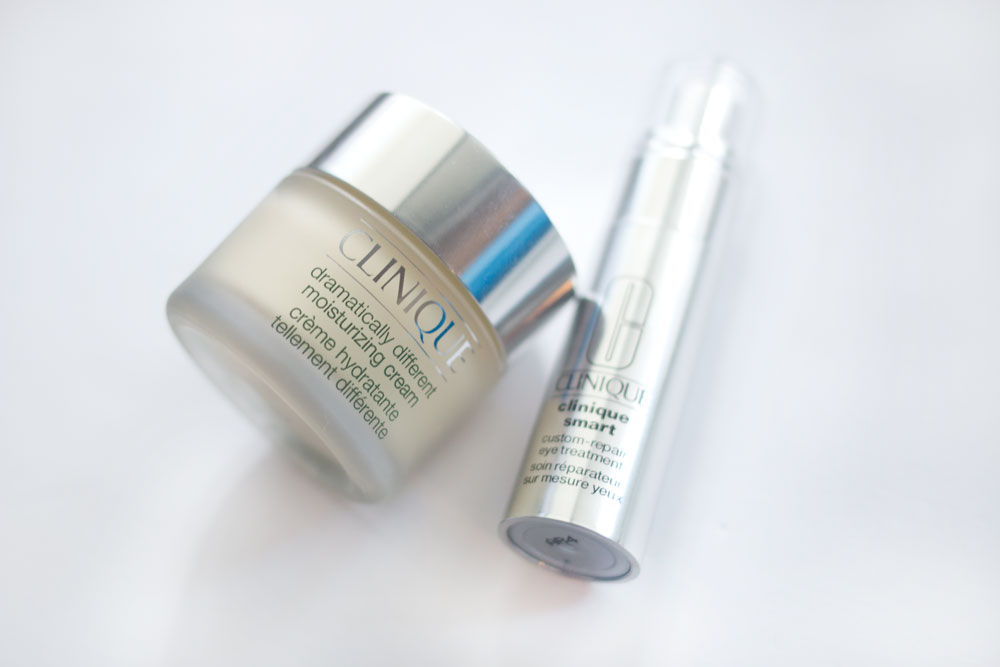 Clinique Smart Custom Repair Eye Treatment: My holy grail eye cream has been the Clinique All About Eyes for the past two years, and yes I have tried many in between that time. However, this new Eye Repair Treatment nudges ahead ever so slightly. I tested it multiple nights, All About Eyes on one eye, the Eye Repair on the other, and the serum was consistently the better performer. On days I use this, I need little if any undereye concealer. In fact, I often forget to apply it because it looks like I already did! (Press Sample)
Jouer Daily Repair Treatment Oil: I mentioned this in my Birchbox video (as I got a tiny travel size of this in my box) but I really enjoy this oil. I often mix it into foundations to make them go that much further. Come cooler weather, I know I will need the extra hydration that this oil provides too. It's a little pricey, but I barely have made a dent in my bottle that I've had for a couple of months, so I think the price is justifiable.
Simple Skincare Micellar Wipes: If you're a Micellar Water fan, you'll probably love these wipes. Simple makes my favorite makeup remover wipes (they don't irritate my skin or eyes, and I've never broken out from them), and these are even better. I find them to be ever so slightly more moist than their standard green package, and I love how gentle Micellar Water feels on my skin. (Press Sample)
O.R.G. Cosmetuicals Mineral Peel Face: If you have sensitive skin prone to irritation from chemical exfoliants, try this. It's not particularly inexpensive, but then again neither are the other chemical exfoliants I have tried. Spray this on your face, and then massage your fingertips around your face… and then the magic happens. In the form of dead skin. All over. It's a science experiment on your face, a very effective one in fact!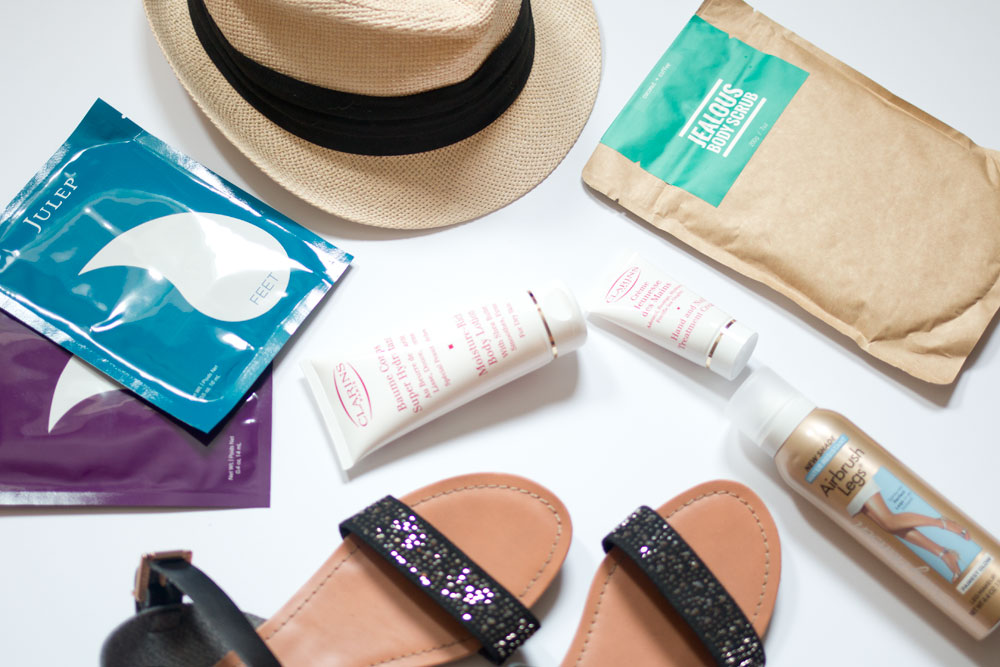 For the Body
Jealous Body Scrub: Coconut & Coffee: I've tried a couple of coffee scrubs this summer, and I loved this one from Jealous. While it's a little messy, I find coffee scrubs to be helpful for keeping my Keratosis Pilaris on my thighs at bay. Ironically I don't experience this problem anywhere else (I blame skinny jeans), but since implementing body exfoliation nearly every time I've showered, I've noticed a huge difference. I also get a lot fewer ingrown leg hairs and razor bumps after shaving! (Press Sample)
Clarins High Definition Body Lift: Well, this is awkward. But as I've aged I now have visible cellulite on my thighs. I remember at 18, I was sure I'd never be one of those people who try those firming serums and potions, but here I am… I notice a tingling sensation after applying this to the areas that need it, and I've noticed an increase in firmness. No, this is not a workout in a bottle, but it makes me feel better, so I keep on keeping on. (Gifted)
Sally Hansen Airbrush Legs: I have mixed feelings about this, as I used to love this, but I also was more tan then. I saw a resurgence of love for this product on YouTube recently, so picked it up and used it for a trial run as I figured it would be good for fashion show/wedding season. Sadly, the "fair" color is what I consider to be medium. With a little self-tanning, I think this will serve the purpose I want it to, but wish Sally Hansen would consider making a fair tone that's actually for fair skin.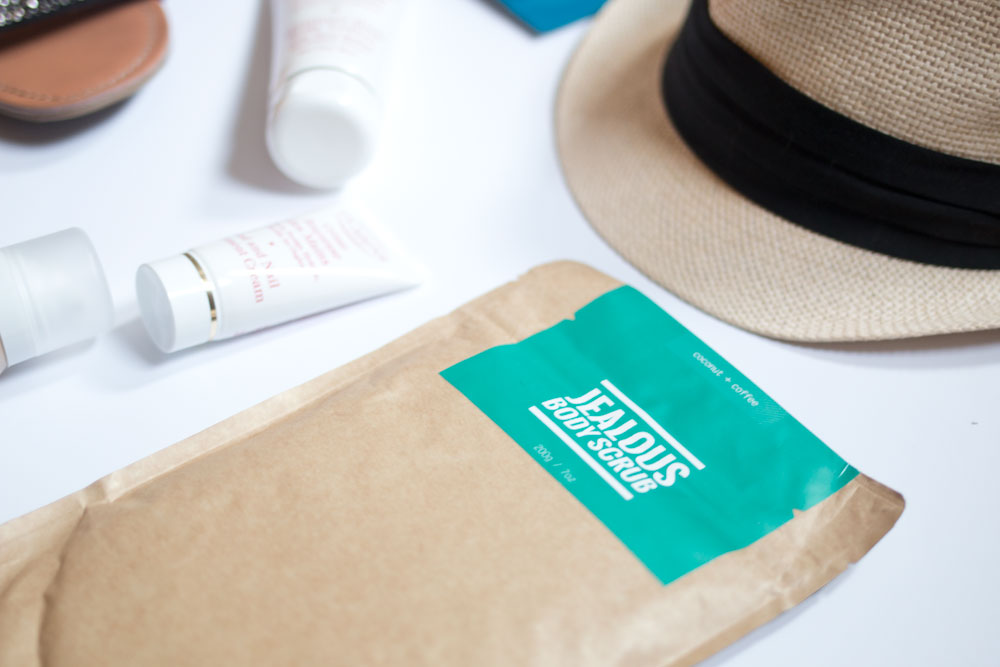 Julep Hands & Nail Masks: I mentioned these in an empties video, but I love these masks for hands and nails. They leave your skin and nail beds feeling so nourished and moisturized, and that feeling carries over to the next day.
Clarins Hand & Nail Treatment Cream: I'm not 100% loyal to any specific lotion or hand cream, but I have loved this one from my Clarins body travel set. I often find hand creams to promise to be thick and luxurious but often end up being too thin or never fully penetrates the skin. I like that this one feels moisturizing and seems to sink in. (Gifted)
For Relaxation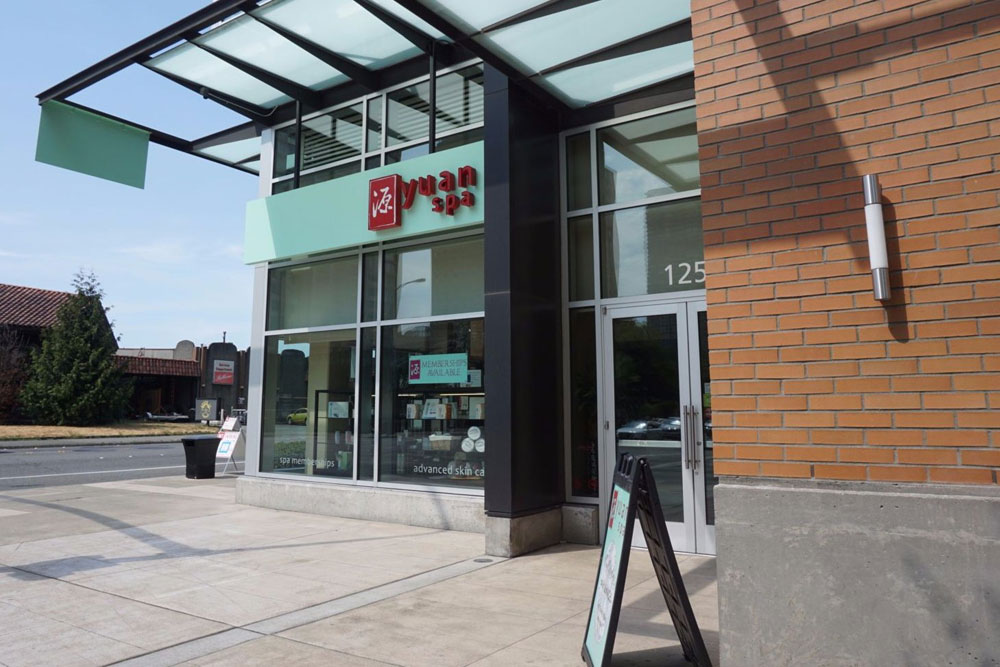 Yuan Spa in Bellevue recently reached out and offered a friend and I access to their hydrotherapy relaxation pools. (I took Sarah, who conveniently used our get together to ask me to be one of her bridesmaids, yay!) We spent a little over an hour soaking, scrubbing, saunaing, steaming, and then soaking some more. I felt incredibly relaxed at the end of it and just wanted to go back and do it again. They offer this do-it-yourself service to the public for $45 for a day pass or included complimentary with a service over $100. I couldn't recommend Yuan Spa more, especially if you have a friend or two that wants to get their relaxation on!
For the Sun
I picked up the Sephora Sun Safety Kit earlier this summer and always love trying out all the samples that are inside. I meant to film and share this earlier on in the summer, but between our vacations and other commitments, I kept pushing posting it back and back and back. So, I hope you're still interested in sunscreen and other goodies because you really should be protecting yourself year round! Watch the video for what you'll win, and enter in the Rafflecopter below.
Whew, that was a lot more "stuff' than I expected… but what can I say, I'm a product junkie. What are some skin and body care items you've loved lately? Any to avoid? I'd love to hear about them!