Affiliate Links: If you click a link below, I may receive a small commission if you sign up. I pay for this subscription.
Happy November! Of course I kicked off the month with another Stitch Fix. I'm always surprised at when these show up on my door step because it signifies another close to another month. Kind of bittersweet, but with November comes Thanksgiving, and we're another month closer to Christmas, my favorite holiday of course!
I won't lie: this month's Stitch Fix isn't my favorite. My old stylist, Kim, seems to be MIA and I'm now being styled by Kate. While I think she did a good job of sticking to my style profile and following things I've pinned recently, I just am not blown away by any one piece. You'll have to give me your feedback in the comments below, as I still have one more day to consider keeping any of the items! Without further ado, onto this month's Stitch Fix!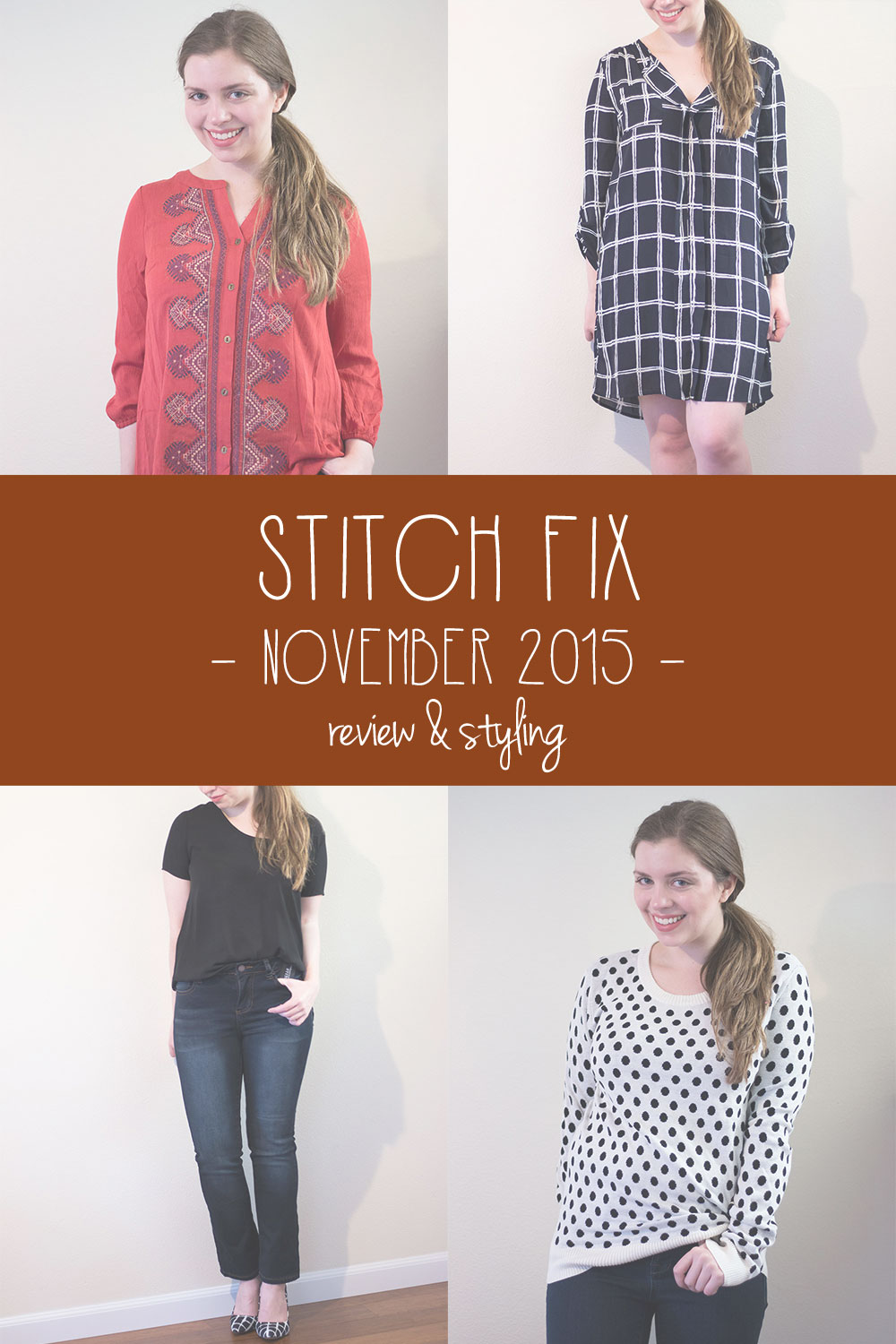 Stitch Fix November 2015 Review & Styling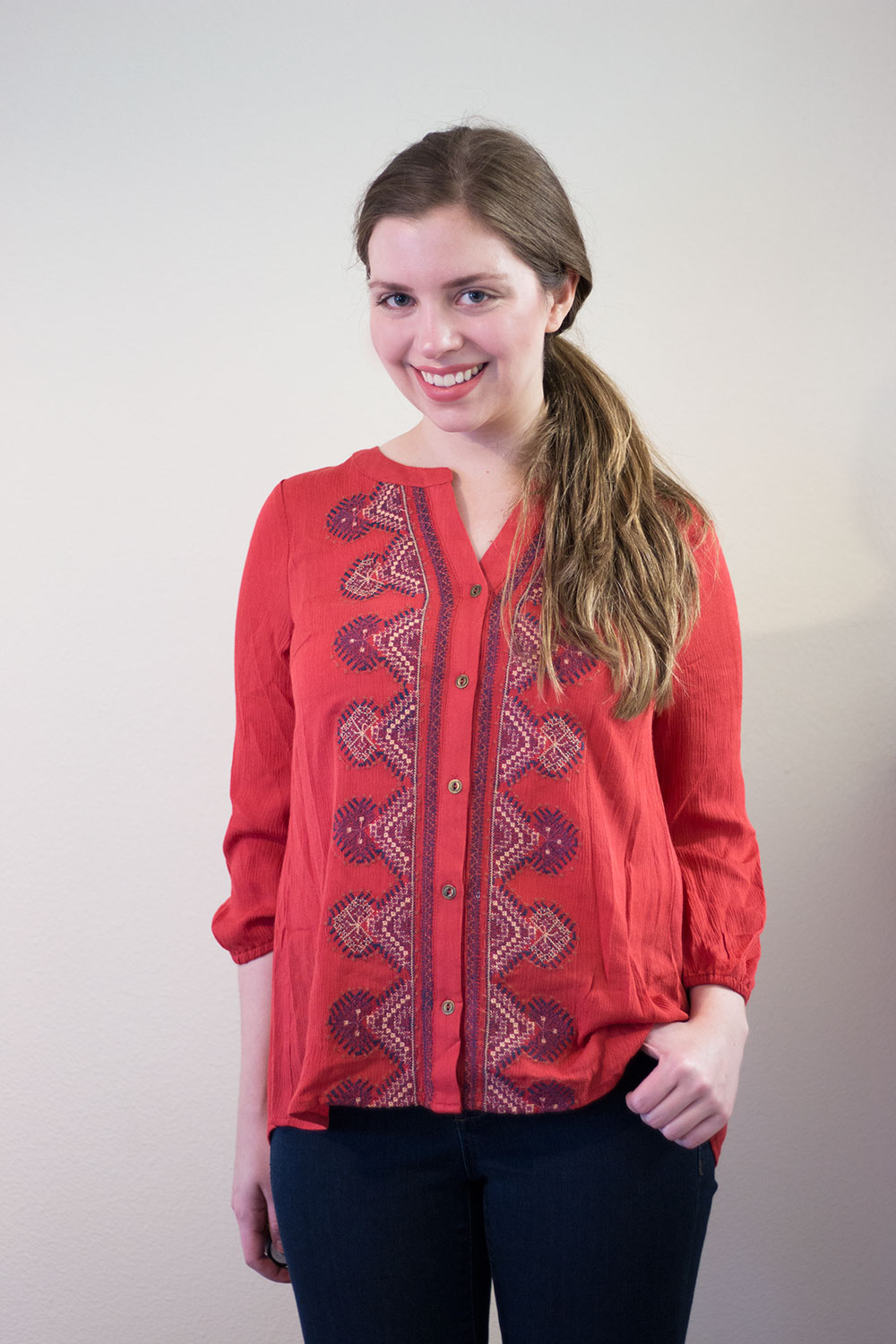 Skies are Blue Lano Embroidery Detail Top in Burnt Orange, Size Small $58
I like the concept of this top, however based on how wrinkled it was in transit, I have a feeling this is a bit more high maintenance then I'd prefer. It also has an open back which makes it a little too much of a spring/summer top for my taste.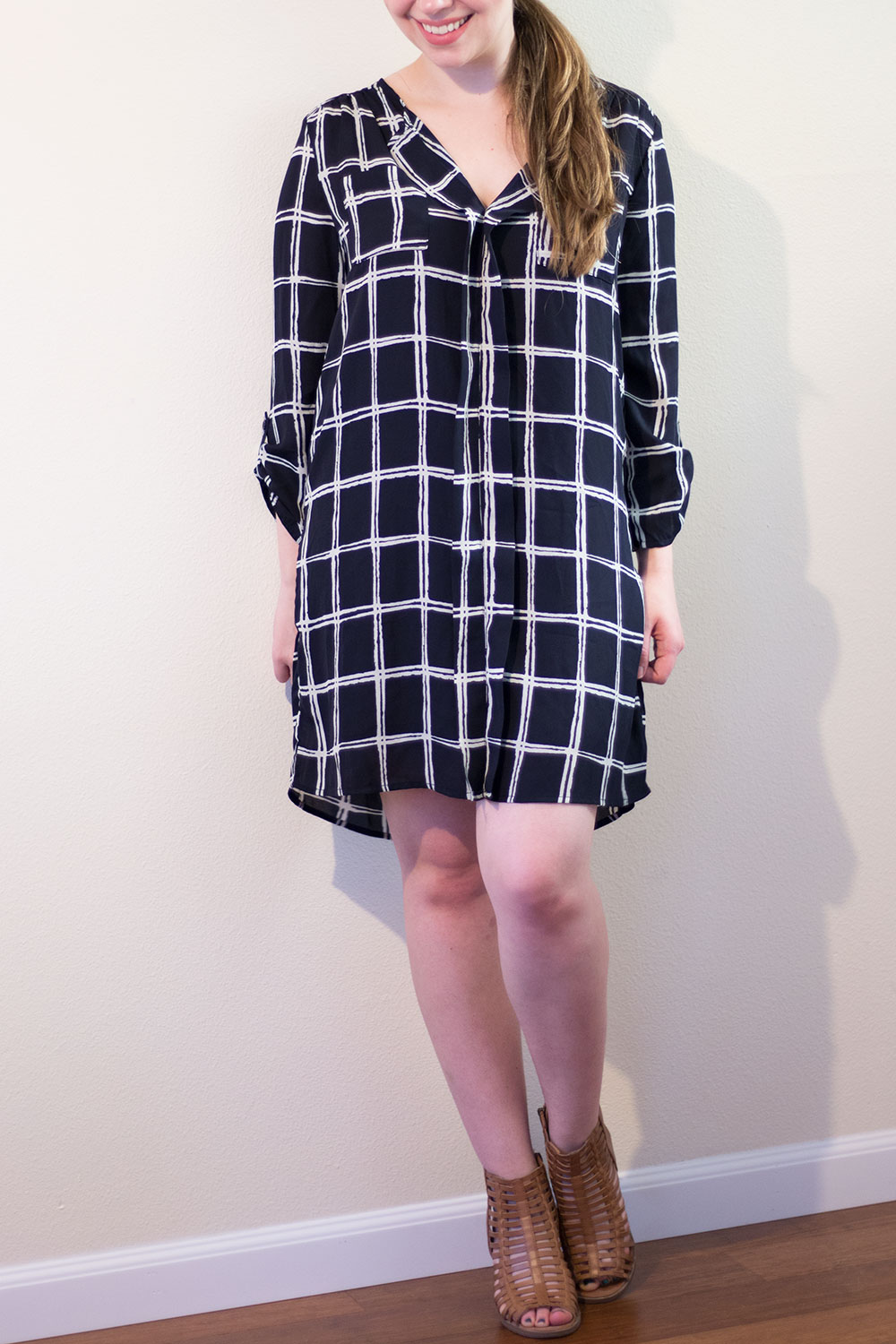 Papermoon Livi Dress in Navy, Size Small Petite $58
This was something I'd pinned, and I really like it in theory, but on me I feel like it's far too boxy. I like the length and cut, but wish it was a bit more fitted at the waist to balance out the oversized print.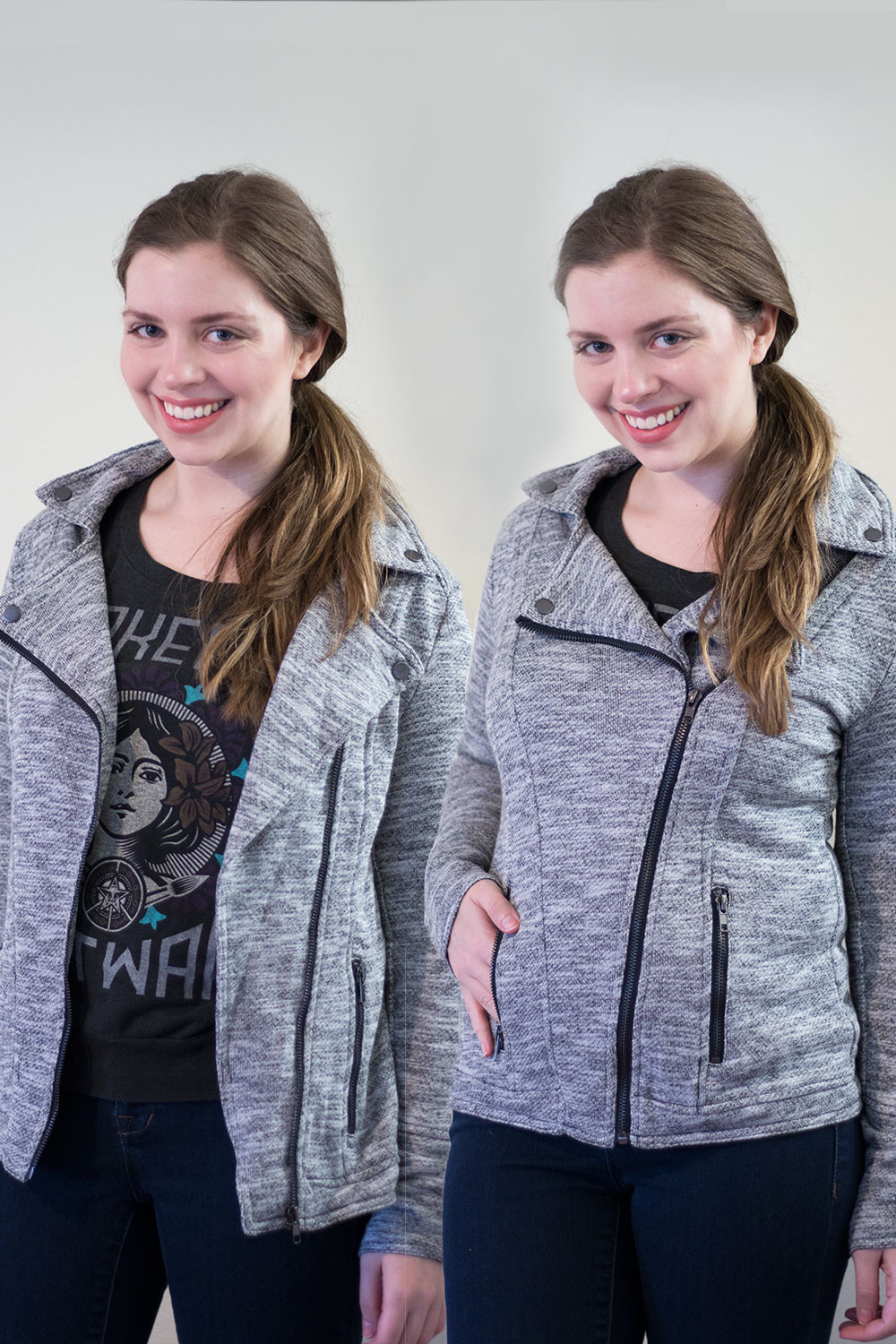 Market & Spruce Elissa French Terry Moto Jacket in Light Grey, Size Small $74
I believe I may have pinned this as well, because it does look like something I'd like. However, with that said, I  feel like it's a little sporty for how I'd want to wear it. I think the same jacket in blush would be perfect.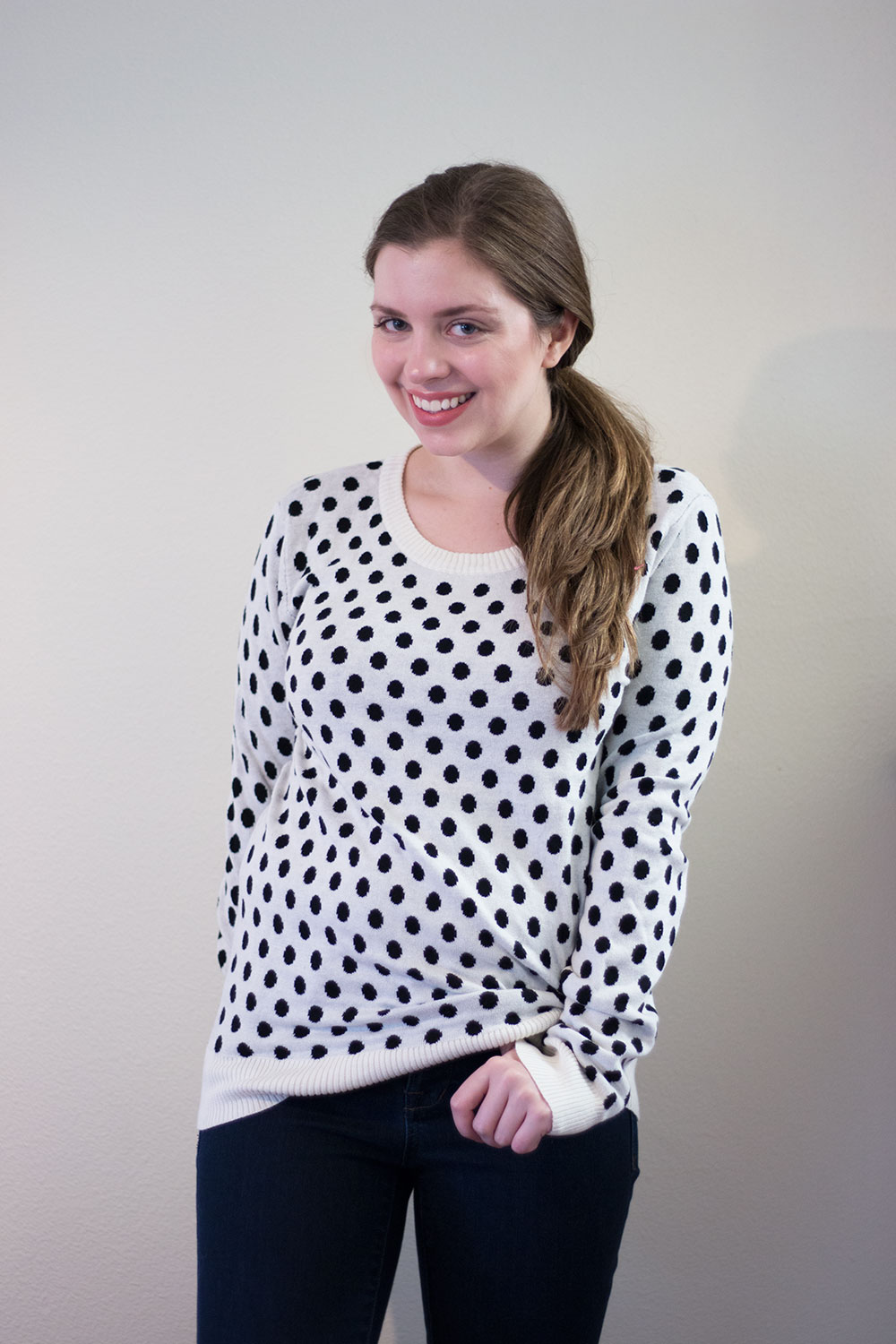 41Hawthorn Gideon Polka Dot Sweater in Black/Off-White, Size Small $68
This is cute, but honestly not really my style. I do like polka dots, but something about this sweater doesn't really feel me. As you may notice, the sleeves are very long on me, and overall it's kind of a loose (but comfortable) fit.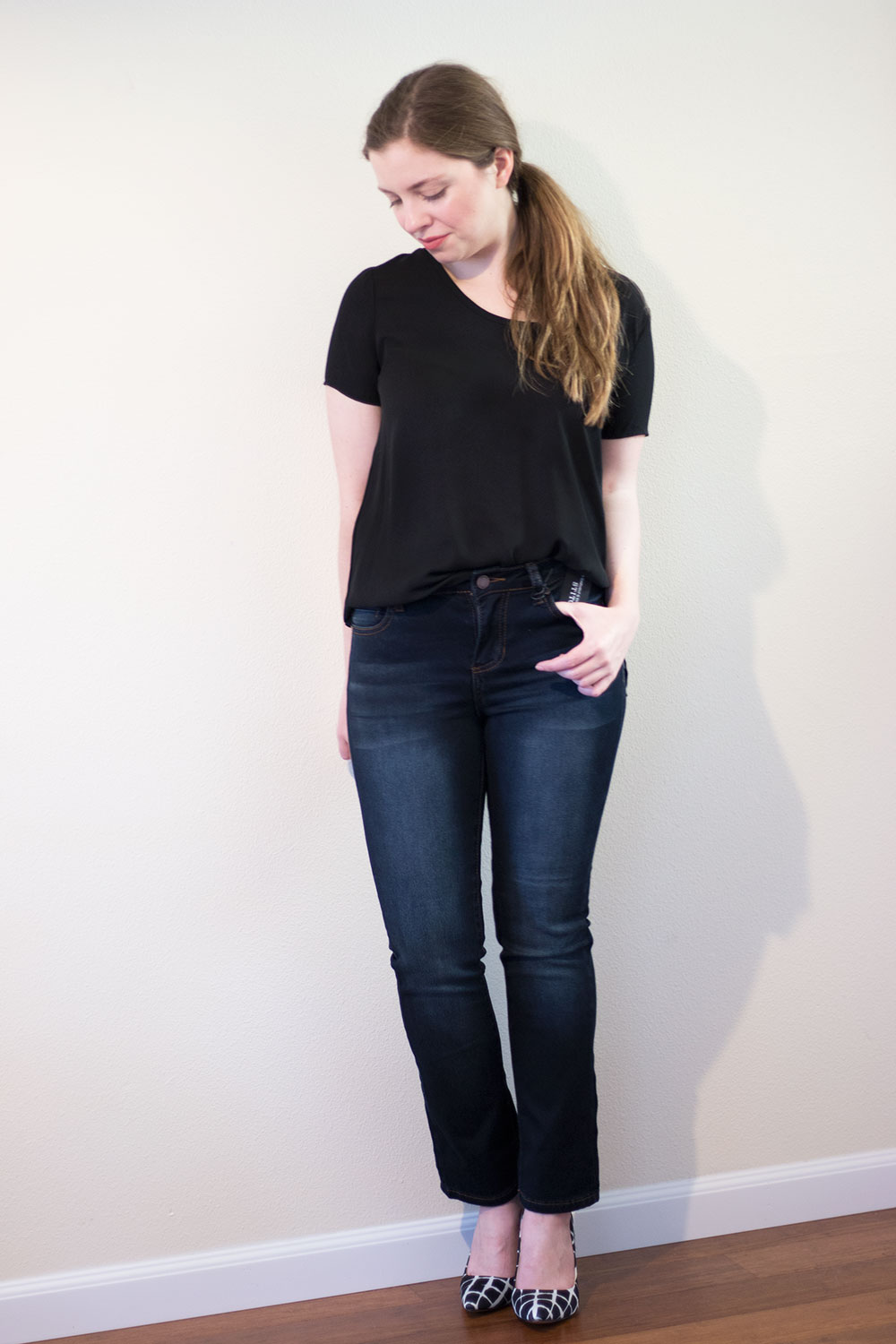 Liverpool Colleen Straight Leg Jean, Size 2P $78
I really like the fit of these, but the cut is so weird! The straight legs almost flare out at the bottoms, which makes them look super strange with shoes on. If these had a tapered ankle, they would be perfection.
So what do you think? Should I keep any of these pieces or send my entire Stitch Fix back? I'd love to hear your thoughts in the comments!