Even though we got back from NYC last week, it feels like it was yesterday. I've been on the struggle bus getting back into the groove of things every since. My email inbox is still crammed full of unanswered emails, I'm beyond late on responding to blog comments, and you know, all the other things that go with vacations like laundry, cooking, and housecleaning has gone by the wayside. But, I feel like that's just par for the course when you have a successful vacation. You get home, you're exhausted, and then you attempt to play catch up for double the time you were away.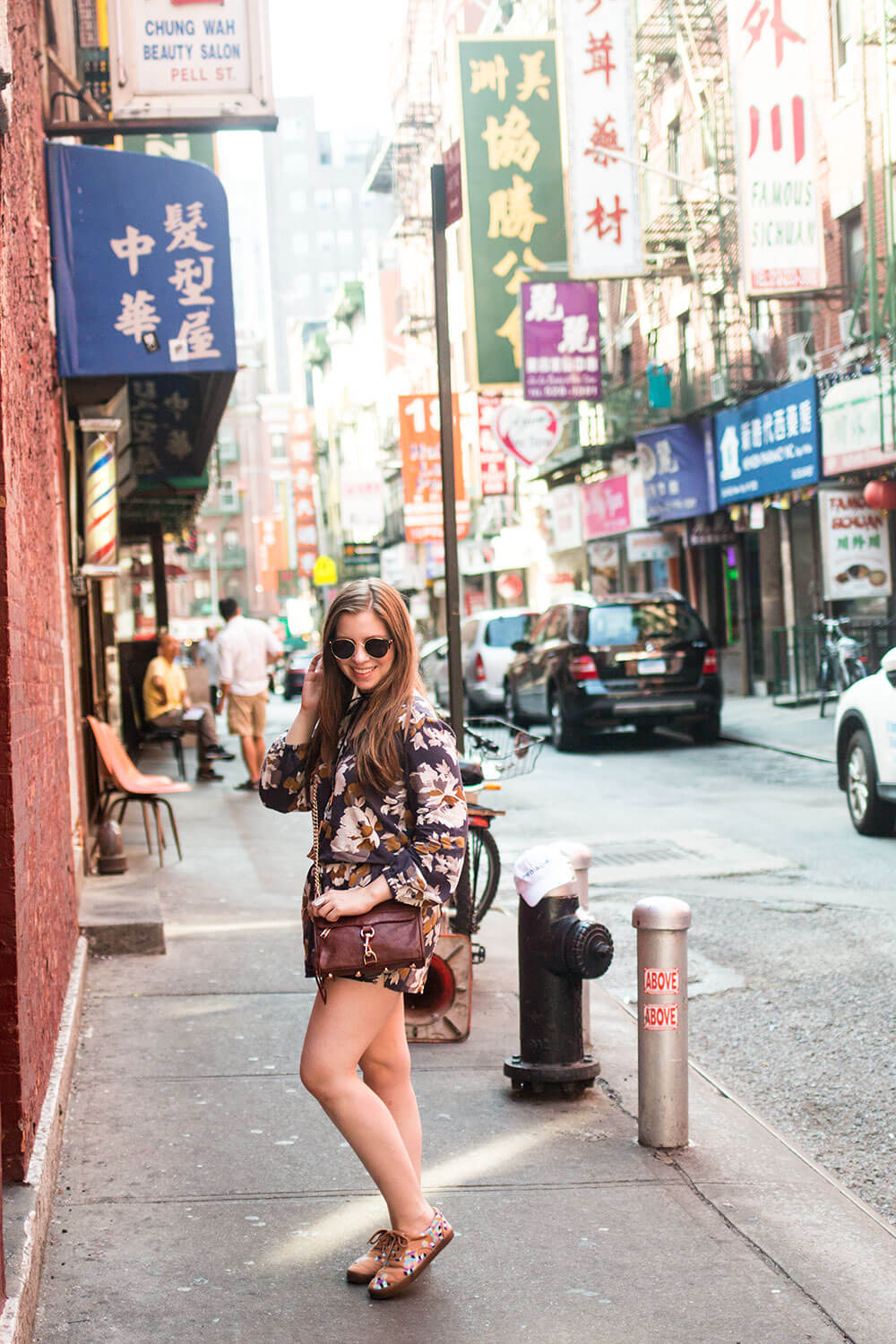 Disclosure: Some links in this post may be affiliate links. That means I may make a small commission at no cost to you if you click them. All thoughts and opinions are my own!
Fashion Diary: A Day in NYC
All of that to say we were in NYC for half a week this month and I want to share what we did, what we liked, what we didn't like, and what I would recommend doing if you happen to be thinking about traveling to the New York City area anytime soon! Today I'm going to be breaking down a day in NYC, so that if you happen to only have about 24 hours in the city, these are the things that I think you should see and do.
Our first day in NYC, we opted to explore entirely on foot. That means you're going to need some good walking shoes, and a Metro Card and/or some band-aids as a backup just in case your feet get wrecked. I'd also recommend some comfy clothing; for me, that meant a printed romper from Old Navy made of lightweight fabric and my Rebecca Minkoff Mini MAC Crossbody. I opted to go with a pair of sneakers from Laura Britt Shoes as I knew that my feet would last much longer in sneakers than anything else.
Oh, and if you're visiting in the warm months, be sure to prepare yourself with a lot of water and a lot of sunscreen. If you're not used to the humidity, the heat can really sneak up on you.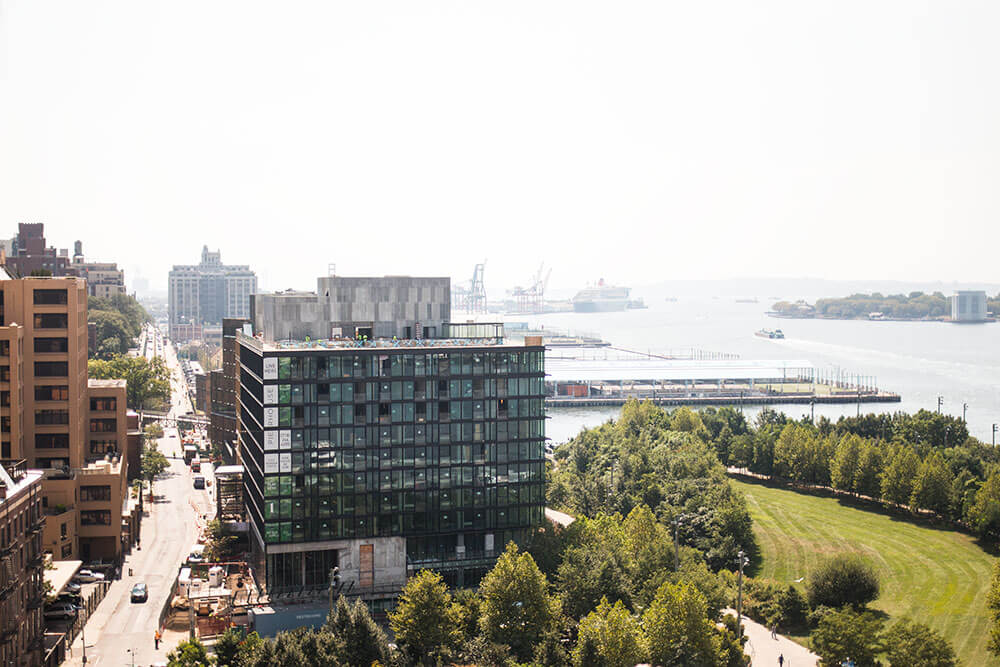 Explore the Brooklyn Borough
Our first destination was to explore Brooklyn on foot. We did take the train from Manhatten to Brooklyn, but once we arrived, we made our way on foot. Without a map (on purpose, because we had no agenda) we wandered around until we found our primary target: The Brooklyn Bridge. Not knowing how to get there actually had it's benefits; we were able to see a lot of the neighborhood and get a feel for what living there must be like. Food carts, students, hipsters. We saw it all.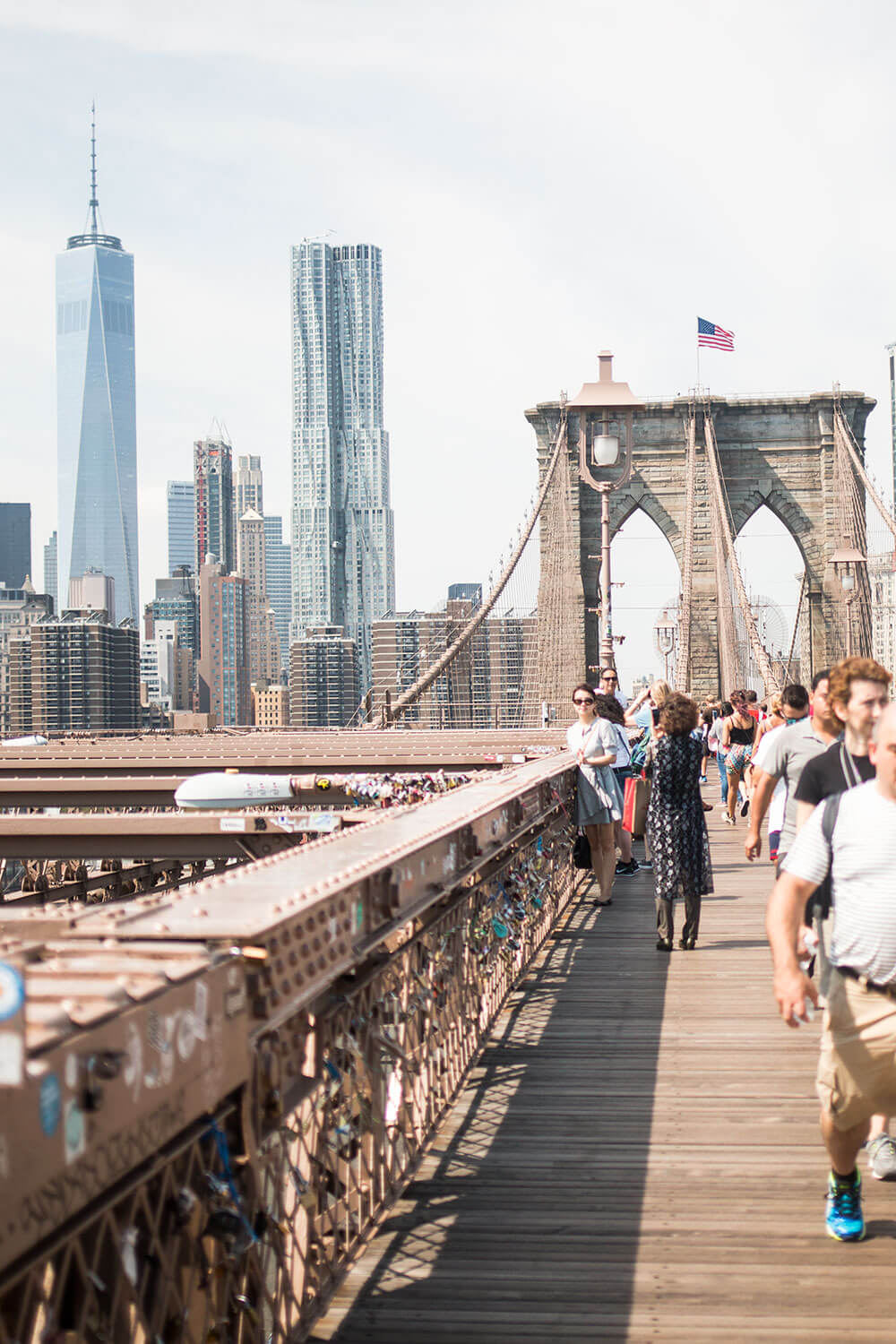 See the Brooklyn Bridge
The views of Manhatten from the Brooklyn Bridge are stunning. Look out over Brooklyn, see the Statue of Liberty far off in the distance, and enjoy the views of the city. It's just over a mile walk across the bridge that is more than worth it, even during the heat of the day. It was busy when we walked over, so if you're not a fan of crowds, shoot to be there first thing in the morning or later in the evening.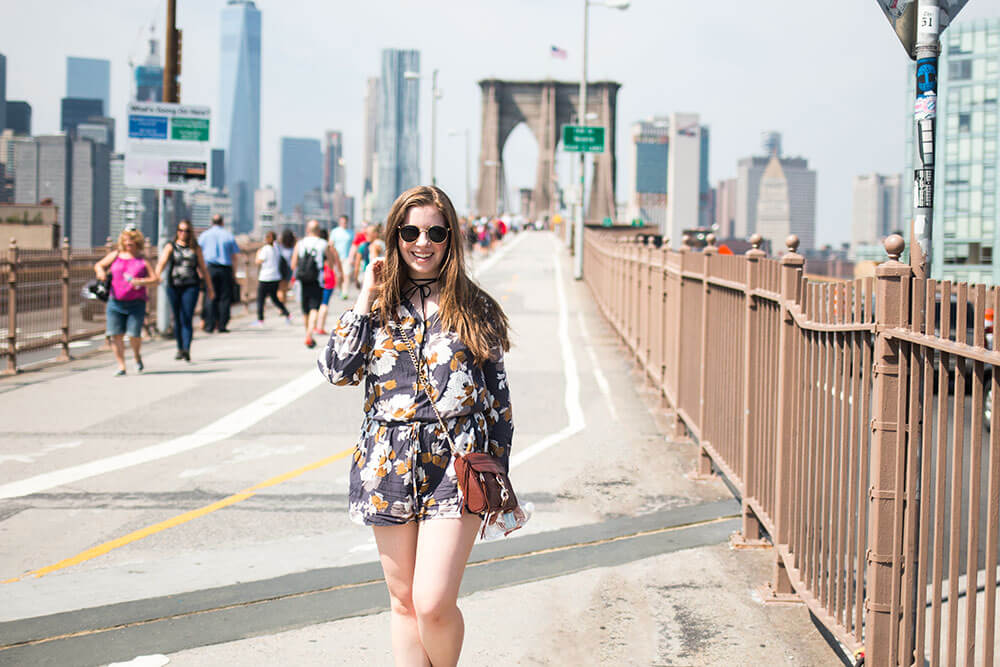 Be aware that there isn't much space to stop along the bridge either; half of the path is dedicated to bikers so if you want to stop for tourist shots, selfies, or outfit photos, do so before you get to the bridge. There were police vehicles parked on the bridge when we went across making there even less space for pedestrians to cross. Don't say I didn't warn you! ;)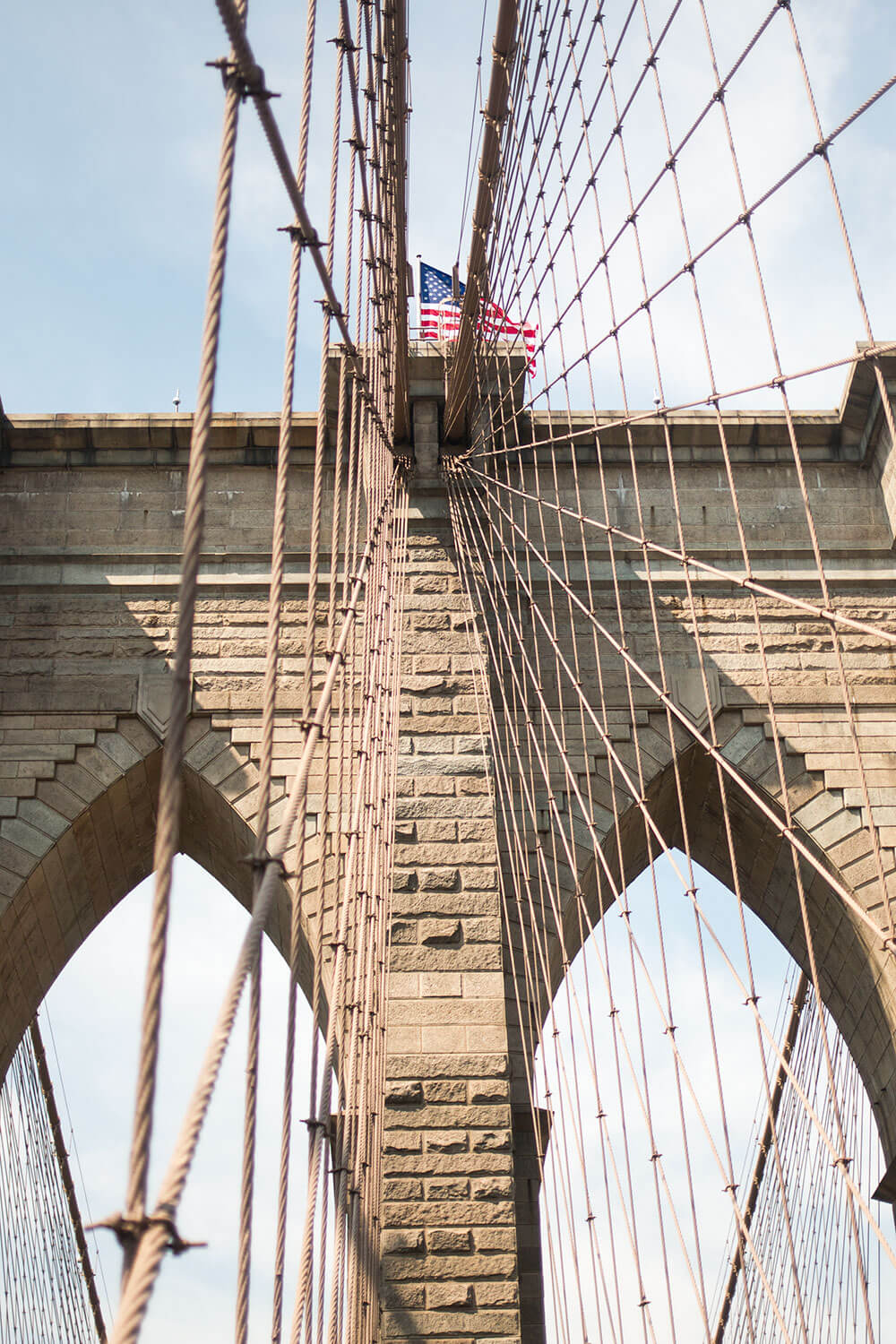 Visit Chinatown
All that walking led us to really work up an appetite. For lunch, we thought we wanted pizza, but I ended up changing my mind and craving some dumplings. Since I wanted to see Chinatown anyway, I thought it would be the perfect stop for us. As we were walking through the neighborhood, I was busy Googling for the best dim sum. I landed on Joe's Shanghai, which boasted over 5,000 reviews on multiple sites and an average rating of 4 stars.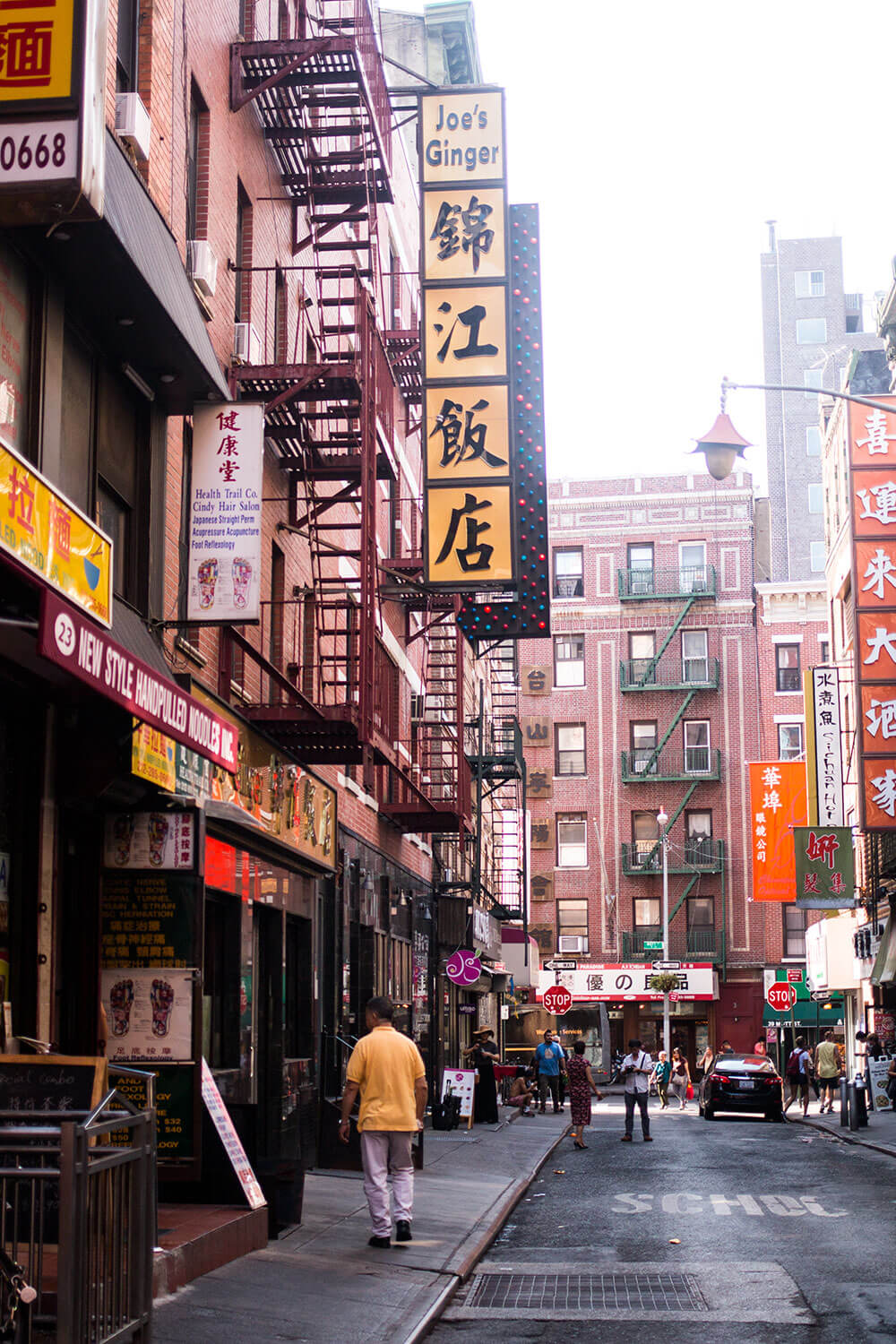 Eat Lunch at Joe's Shanghai
Joe's Shanghai isn't particularly cheap, but it wasn't any more than Din Tai Fung, a Taiwanese chain that made its way to Seattle several years ago. Joe's Shanghai definitely is more of a hole in the wall, akin to what you'd find in Seattle's (much smaller) International District. The service here was nothing to write home about but who goes to a dim sum place for the service? Not this girl. Bring on the dumplings; if they're tasty, I'll come back and recommend it to everyone. And delicious dumplings we had!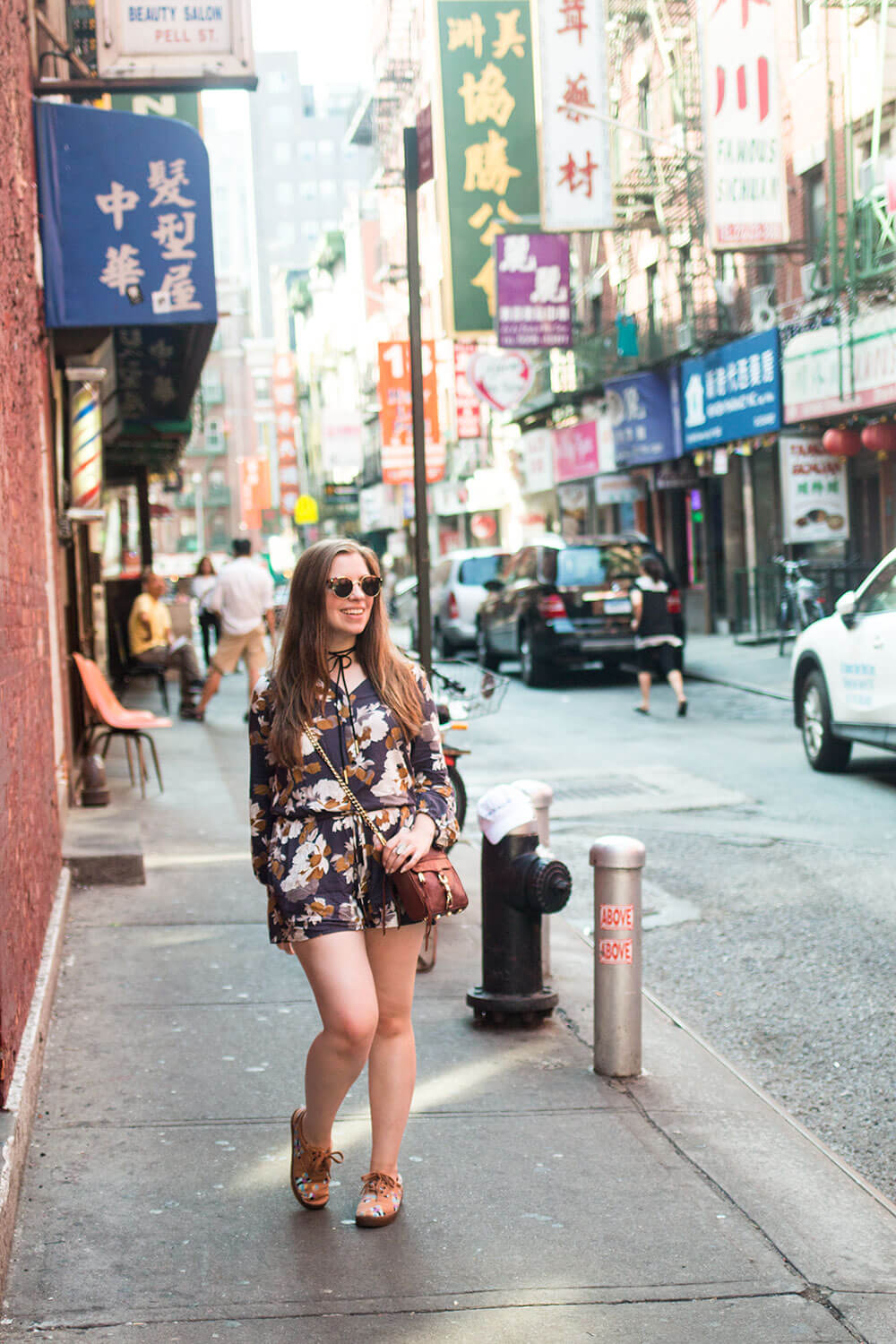 I'd recommend the pork soup dumplings, the green beans, and the steamed BBQ pork buns. We also ordered the fried noodles, which were good but not all that memorable, and Dave ordered his own Sticky Rice. (Not my favorite dish, but he likes it.) All totaled, we spent about $50 on the meal, so definitely no "lunch special" but we were also starving so…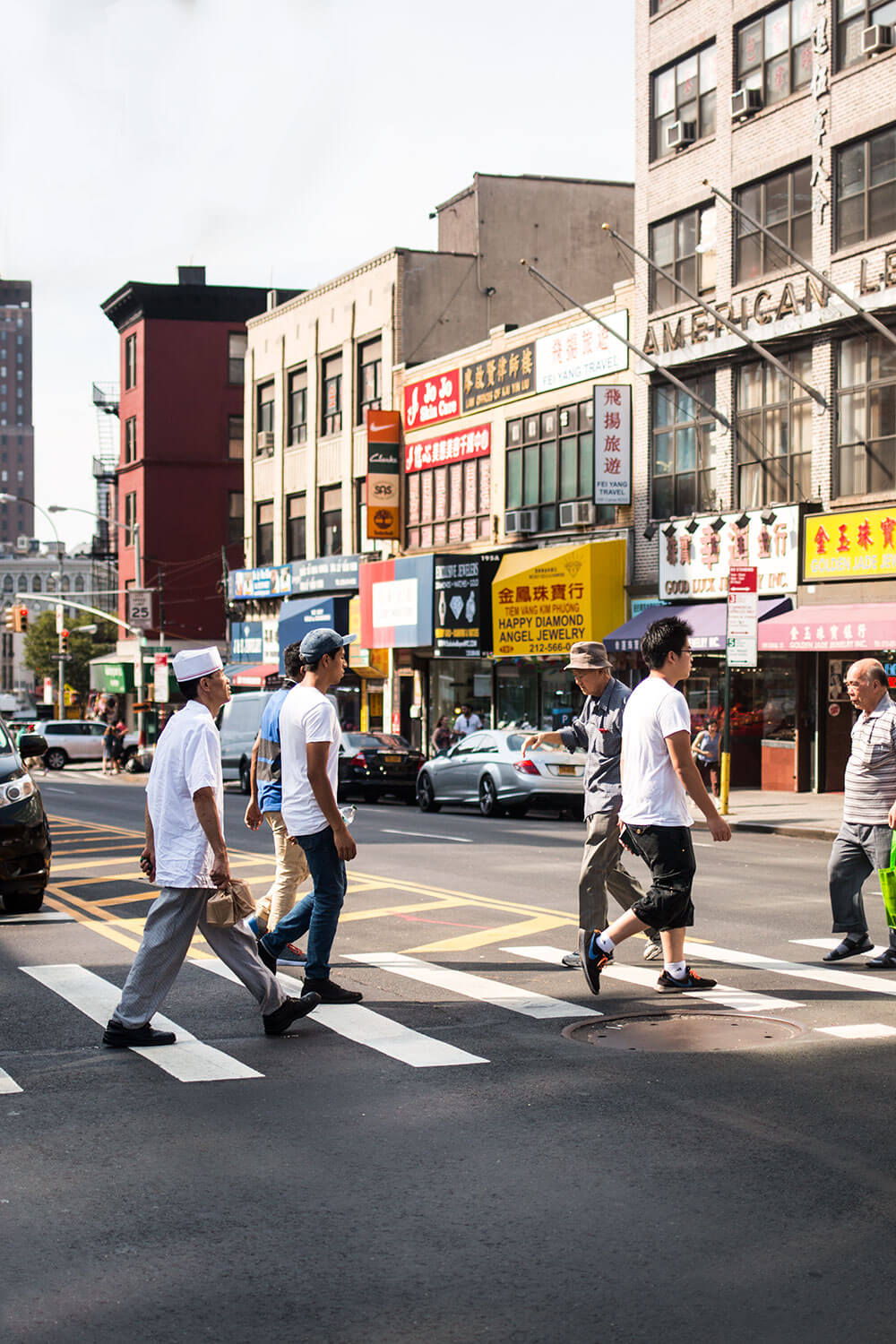 Get Your Supplies on at CVS
Yes, I'm going to recommend a really boring place, but CVS has the best prices on essentials you may have forgotten to pack and had more options to choose from than Duane Reede. We stocked up on sunscreen, blister bandages, and water in NoHo on Bleeker and Thompson. It's also an excellent opportunity to get a little cash out if you use your debit card without having to find an ATM. It may be boring, but when you're hydrated and pain-free, you'll thank me. ;)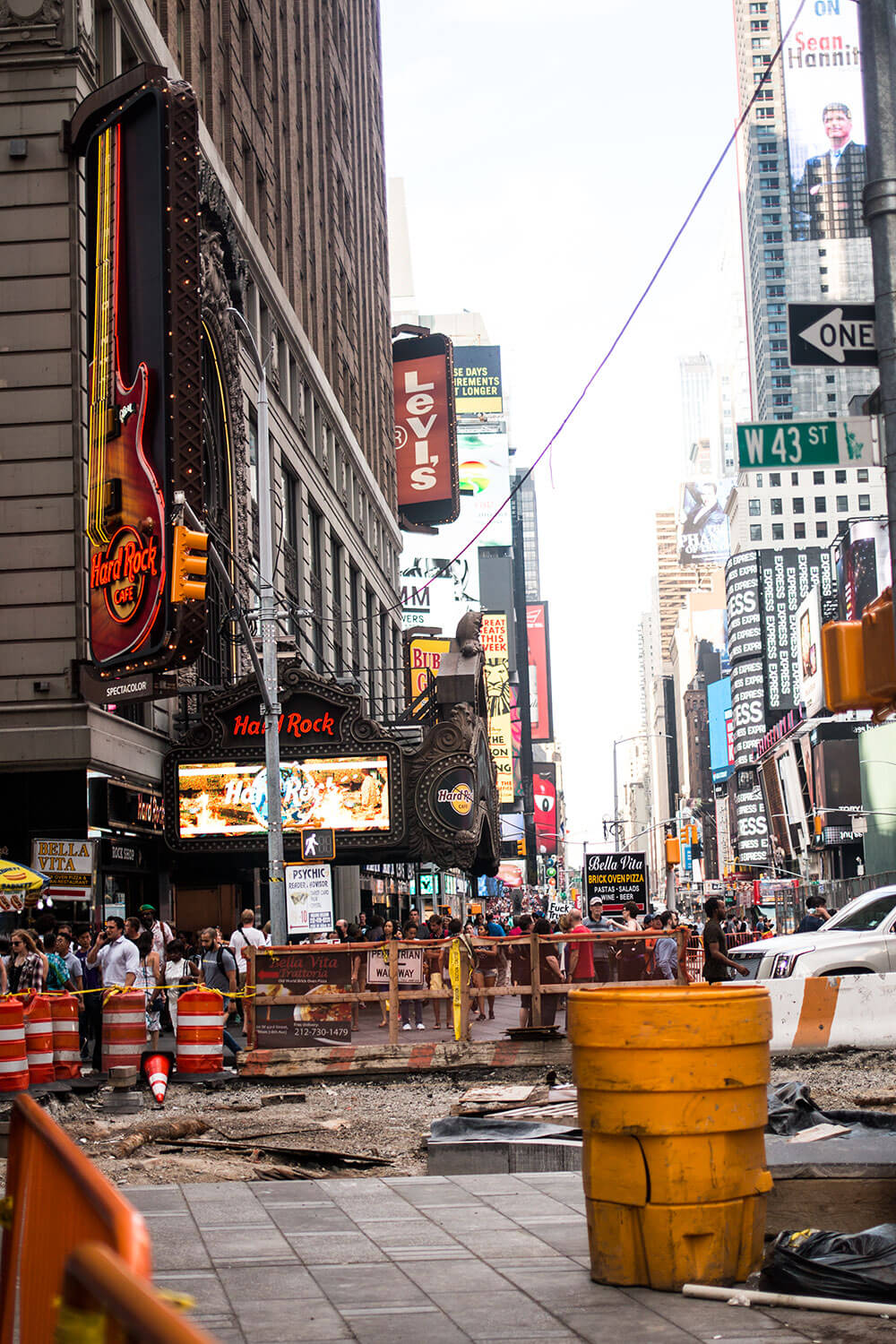 Get Your (Caffeine) Buzz on at Gasoline Alley Coffee
On your way out the door of CVS, a few blocks down is the cutest little coffee shop called Gasoline Alley Coffee. It has a door on each side and for good reason; it's small but busy. I had the iced coffee, and Dave had a quad iced Americano and we both were happy with our drinks. (Which is saying something, as Seattle has a much more lively coffee scene than NYC.) It was the perfect mid-day pick me up and also helped us beat the 90-degree heat.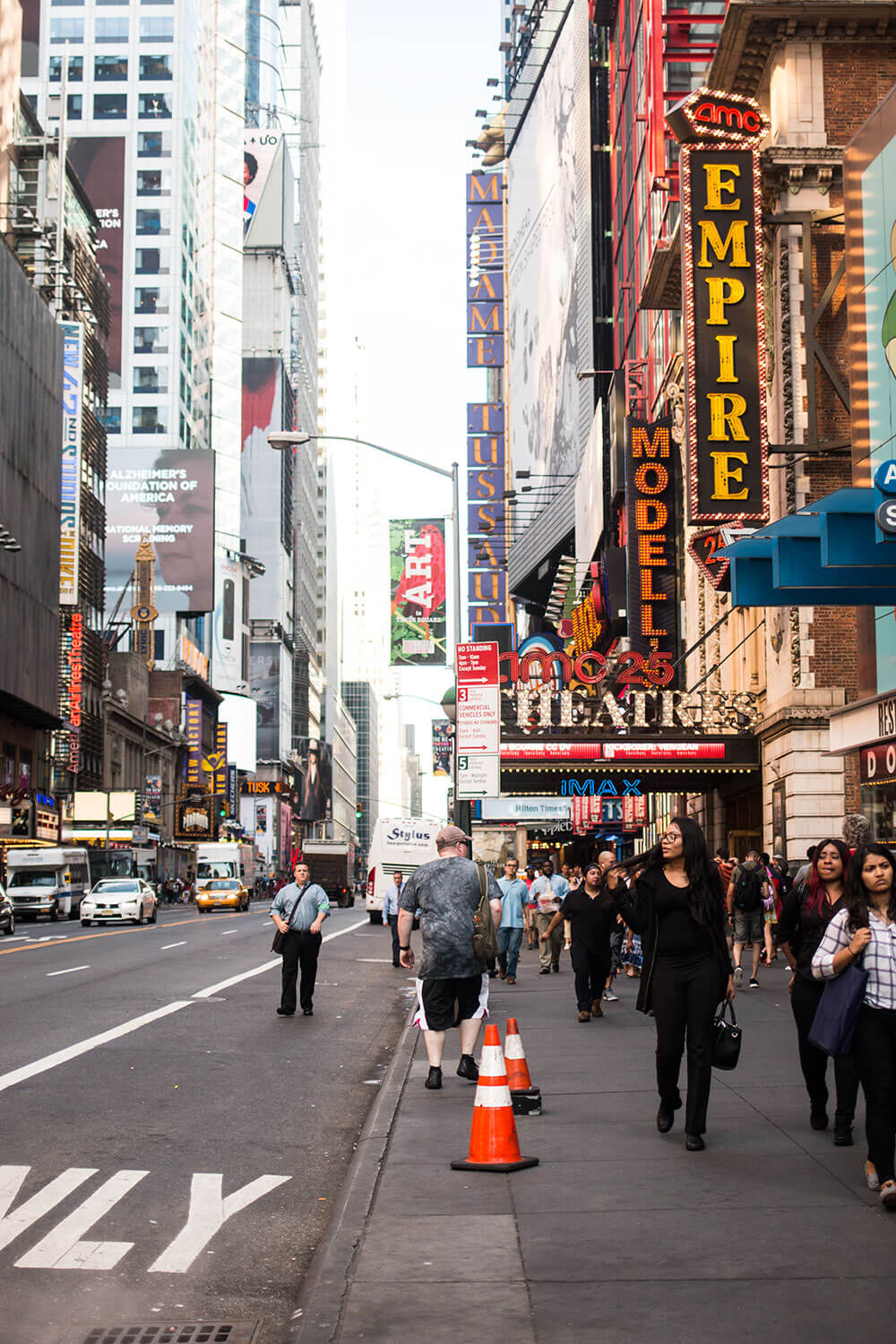 Bask in the Bright Lights of Times Square
With our caffeine buzz on, we headed up to bask in the daytime glow of Times Square. While it's not top on my list, Times Square is just one of those places that I think everyone should see at least once. Everyone is hurrying around, the lights are loud, the streets are noisy, there is traffic and construction everywhere, and it's kind of dirty. It's just a bizarre place; like the Las Vegas Strip but even more in your face if that's even possible.
We opted to check out Dave and Buster's, a chain kind of like Gameworks, that we don't have on the West Coast. If you want a place to get relatively inexpensive drinks and a place to rest your feet for a bit, this might be it. Would I recommend eating there and spending a lot of your time there? Probably not, but it served our purpose.
A few nights later, we made our way back to Times Square to catch School of Rock and get some Italian food at Carmine's. If there's something you should do in Times Square, it would be to catch a show. And if you're looking for a cute, funny, and light-hearted show, School of Rock would be my recommendation. The kids are talented and play their instruments. Pretty impressive, and it was one of my favorite musicals to date.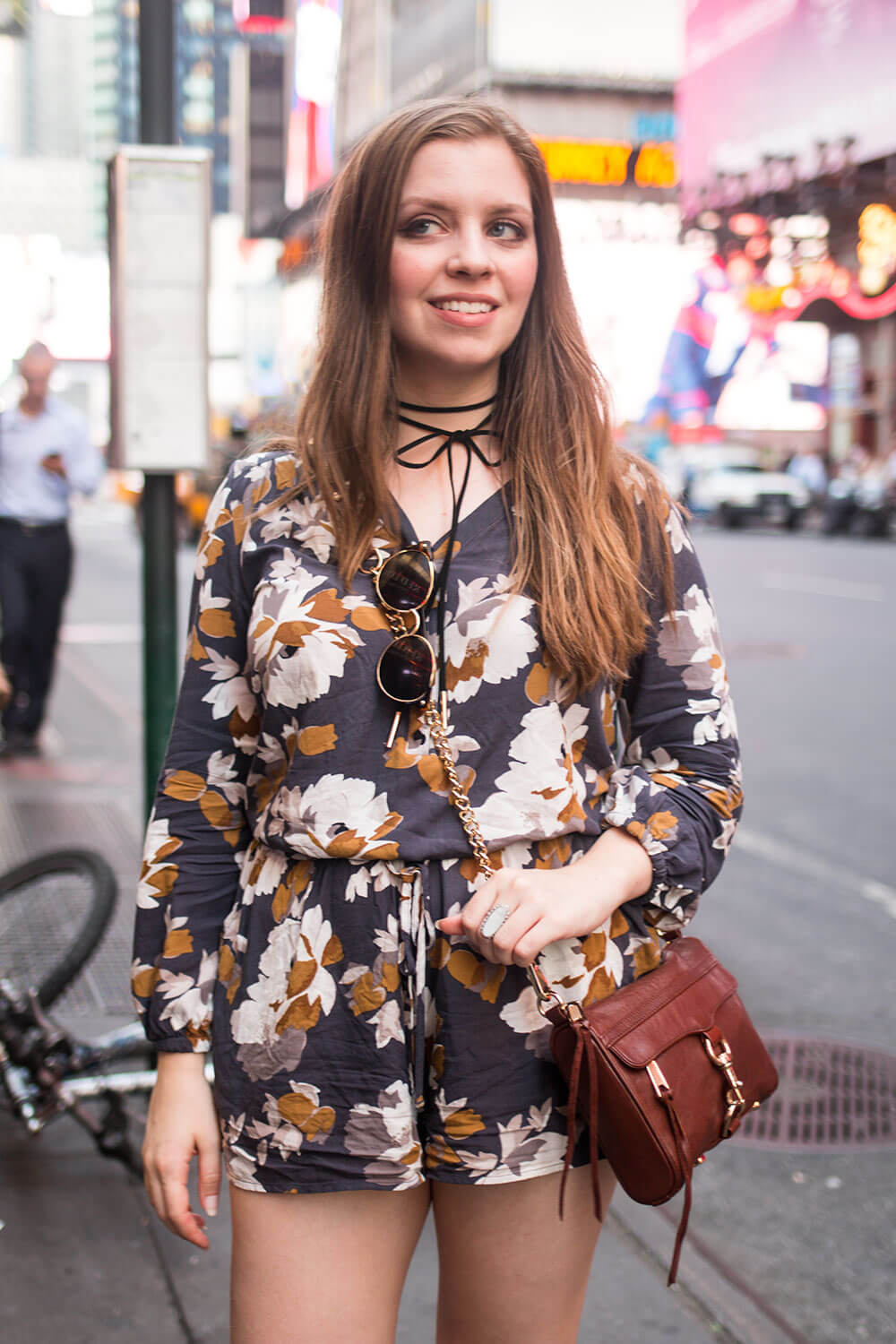 Enjoy a slice of NY's Finest: NY Style Pizza
If there's one thing, I think everyone should do while in NYC, that would be to eat a big old slice of New York Style Pizza. With it's thinner crust, bright red marinara, and various toppings, it's one of those things you just have to do while you're in the city. And don't worry about finding the highest rated place; just look for somewhere that has a line and you'll probably be good to go. We opted to stop at Joe's Pizza in Greenwich Village. We wanted to walk the area anyway, and figured it could be our final stop on our "A Day in NYC" tour.
Our day seemed busy. However, we just barely broke the surface of what New York City truly has to offer. The number of things to see, do and eat in the city is overwhelming. I can't wait to share even more of what we were up to when we visited the greater NYC area! Keep an eye out for those posts in the coming weeks. ;)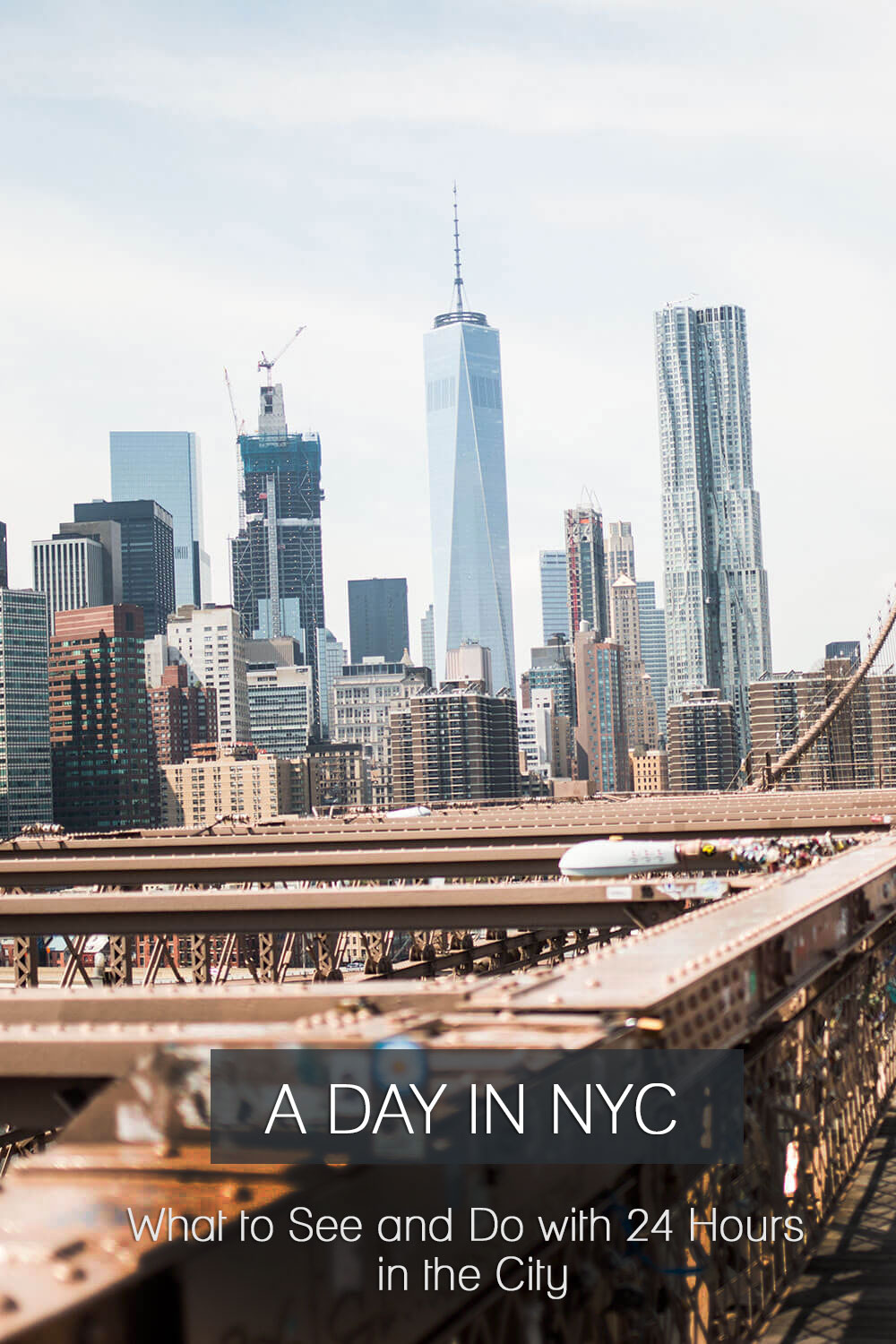 Like my suggestions for a day in NYC? Traveling to NYC soon? Consider pinning the above image to your travel board on Pinterest by hovering over the image and selecting the "Pin" button. Thanks so much!
Have you visited NYC? What would be on your list if you only had a day in NYC? I barely made a dent in all that the city has to offer, and I can't wait to go back to see even more!