Well, it's officially fall, which means that over the weekend, I unpacked all of my thick wool sweaters, coats, and plaid from the box they've been hiding in since springtime. I missed them, and I look forward to their unveiling every year. It's almost like getting an entirely new wardrobe as I temporarily forget about some of my favorites. Am I the only weirdo who does this? Probably not. ;)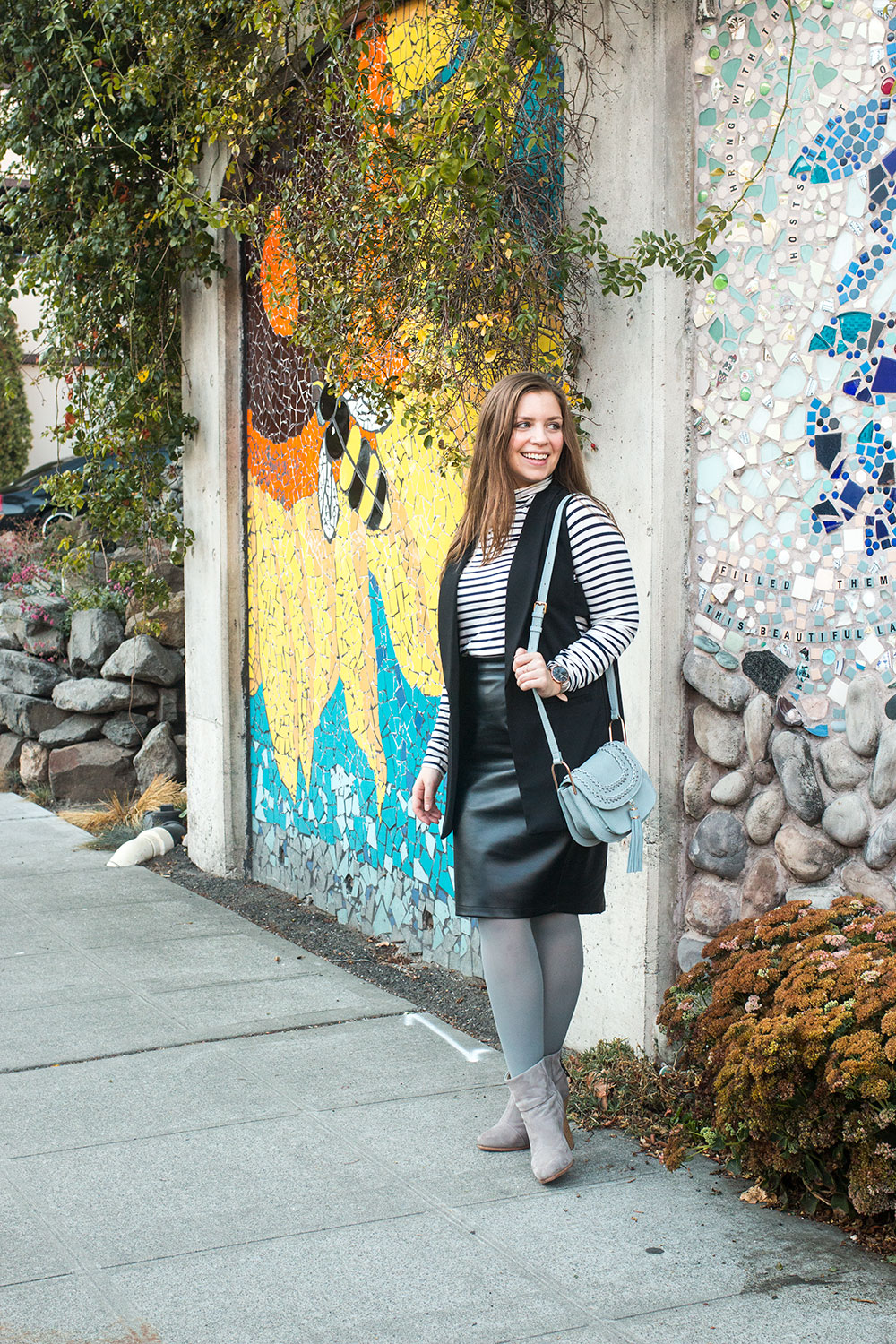 Disclosure: Some of the items in this grey tights outfit have been gifted by the brand and are marked "c/o." All thoughts and opinions are my own!
It's finally cool enough to have a need for tights. (Though I say that, and yesterday was actually warm enough for just a t-shirt. The weather is fickle.) Every year I replace my tights from the year previous. I just find that tights, no matter the price, tend to only last about a season from me before I accidentally catch them on something, they pill in particular spots from shoe rubbing, or they lose their shape.
What I'm Wearing
Top: Striped Turtleneck via Old Navy (similar for $25)
Vest: Brixon Ivy Pirie Cutout Tuxedo Vest via Stitch Fix January 2016 (similar for under $50)
Skirt: Cupcakes & Cashmere Jasper Vegan Leather Skirt borrowed from Le Tote
Tights: Shimmers Opaque Control Top Tights in Steel Grey c/o Berkshire Tights // Save 15% off with code blogger15 at checkout!
Shoes: Rag & Bone Newbury Bootie (Budget friendly option under $70)
Bag: Moda Luxe Nola Bag via Stitch Fix July 2016
Rings: Forever 21, H&M
Watch: Cluse La Boheme Leather Strap Watch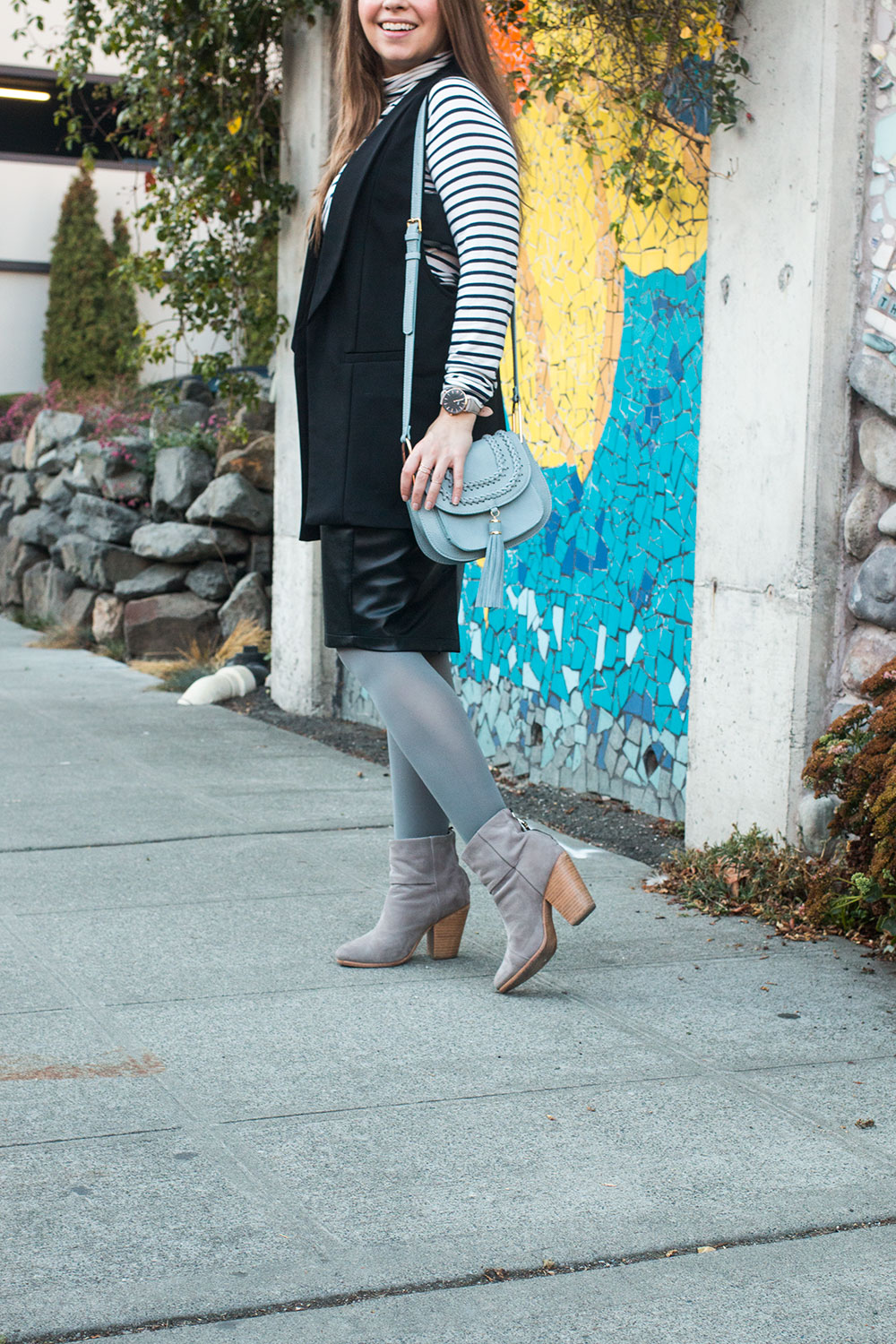 I was recently sent these grey tights from Berkshire Tights and love them so far! They're incredibly comfortable yet tight enough to keep me in place all day if you know what I mean. I also love the color – I typically go for plain old black which is why I'm digging this grey color. I'm already planning how to wear these again, and I think it would be fun to create an all grey, monochromatic outfit. I realize grey is a color I just don't utilize enough in my wardrobe.
For this grey tights outfit, I paired them with a pair of grey booties from Rag & Bone (a splurge, but this budget-friendly pair will get you the same look for less). I'll be perfectly honest, the grey matched better indoors than it did once I got outside. I think next time, I'd grab a pair of black booties instead. I also paired them with a faux leather skirt from Cupcakes & Cashmere, and a plaid turtleneck that I got last year at Old Navy. The third piece to pull the look together is a tuxedo vest that I kept from a Stitch Fix last winter. It's the perfect layering piece for an outfit when it's not cool enough to necessitate a jacket, yet you still need an extra layer for office comfort.
5 Things You May Not Know About Me
Recently, my friend Katrina of The Demure Muse wrote a post sharing five things people probably didn't know about her, and she tagged me. I thought it was a fun idea for a post so I wanted to share some things you may not know about me! It took me awhile to think of 5 things, probably because I wrote a post a long time ago called ten truths and a lie which included a lot of little-known and odd facts about me. Well, here are five more, but these are all true! ;)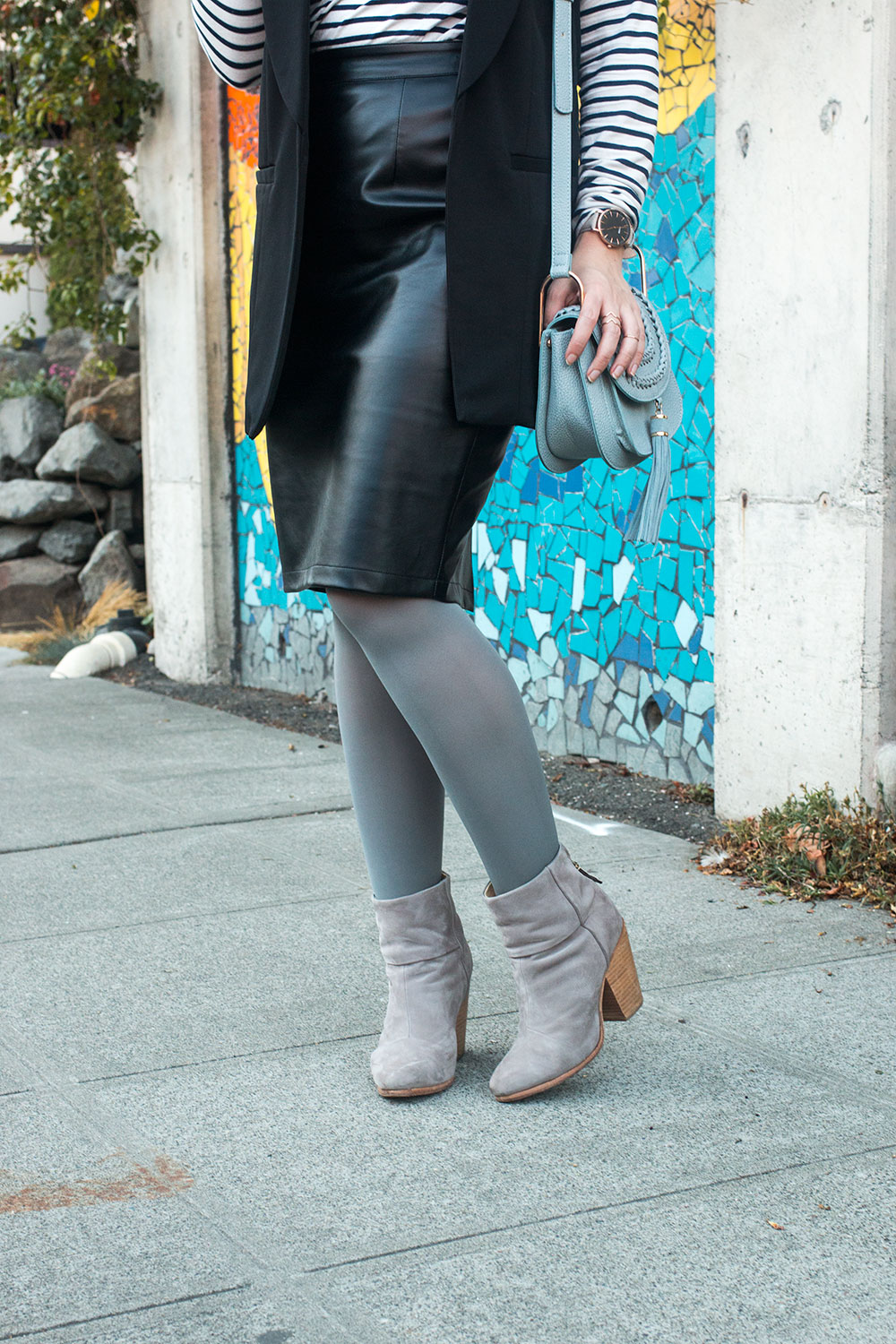 1. I'm a secret nerd.
I get irrationally excited about new tech releases. (Hi, new iPhone 7+. I've been waiting for you!) I also spent my youth at summer camp… to learn about computers. Yep, while most of my peers were running and jumping through the woods at camp, I was learning how to animate using Macromedia (please tell me someone remembers this!). Later on, in my pre-teen years, I would spend my late weekend nights playing on GeoCities building my own websites and graphics. Nerd alert, indeed. I guess it's fitting that my career is now in tech.
2. I refuse to eat raw shellfish (which is probably a good thing because I don't think it likes me.)
Not only do I greatly dislike the majority of shellfish (oysters are especially the bane of my existence), I highly suspect that I have a food allergy to them in their raw form. After several unfortunate incidents (TMI warning… one time, I threw up in a dog poop bag on $300 Uber ride home a few hours after consuming some, and no, the high cost wasn't because I threw up.)
That's okay, though, I'm honestly not a huge fan of raw fish in general, the exception being sushi.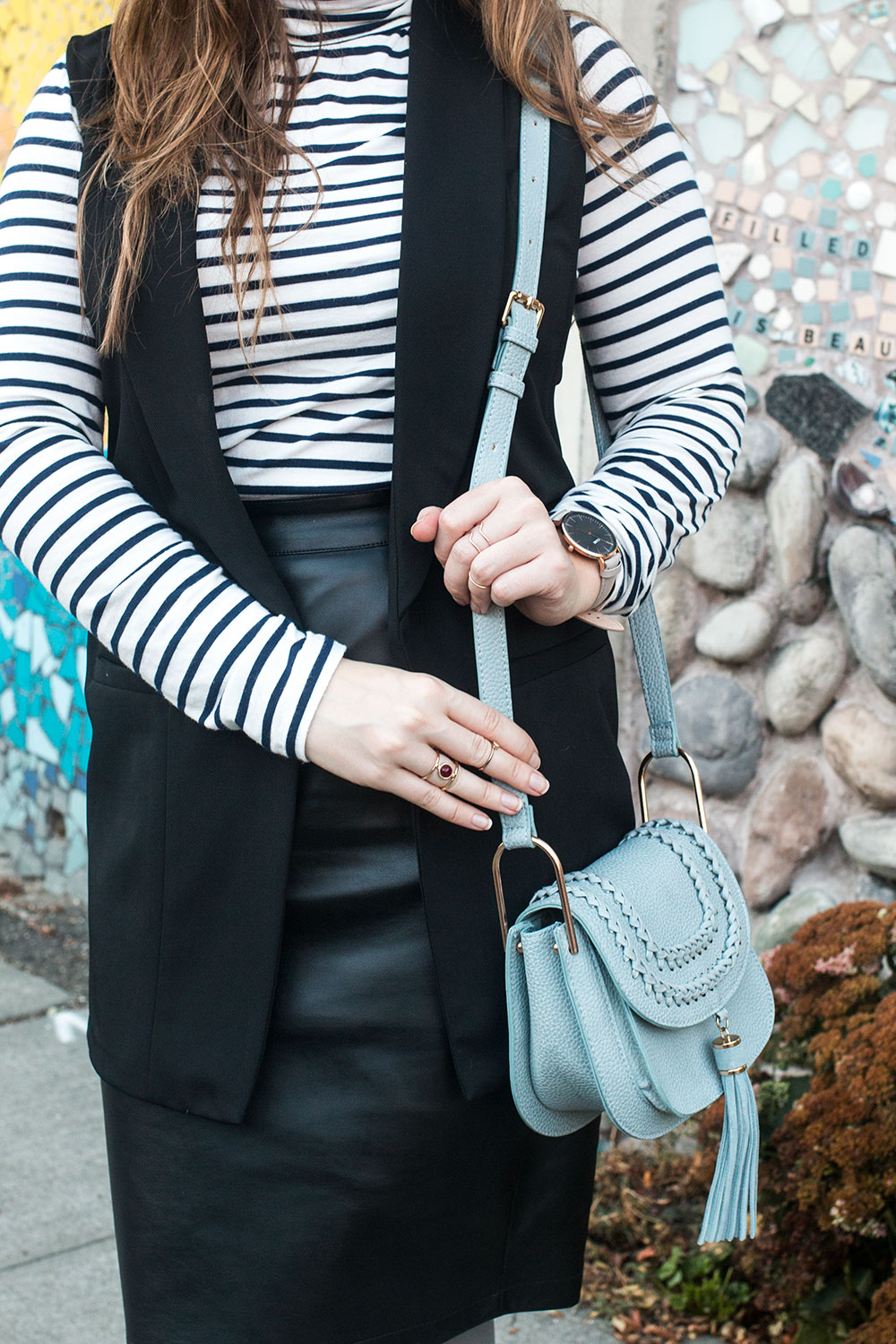 3. I am terrified of spiders.
I think this is a pretty self-explanatory one, and not all that uncommon. However, I'm not sure if spiders have made many people cry, and I have when I felt cornered by one. Yes, I know it sounds ridiculous, but that thing was enormous and terrifying.
4. My first word was pretty. And no, it's not what you think.
My first word that my parents heard me say was "pretty." Sounds a little superficial, but it's actually what I called my blanket. They were driving and apparently it had fallen and I was trying to reach it but couldn't. I was saying "Pretty! Pretty! Pretty!" when my mom finally figured it out. Old habits die hard, and my love of blankets is definitely still real; I always have my own personal blanket to wrap up in on the couch and in bed.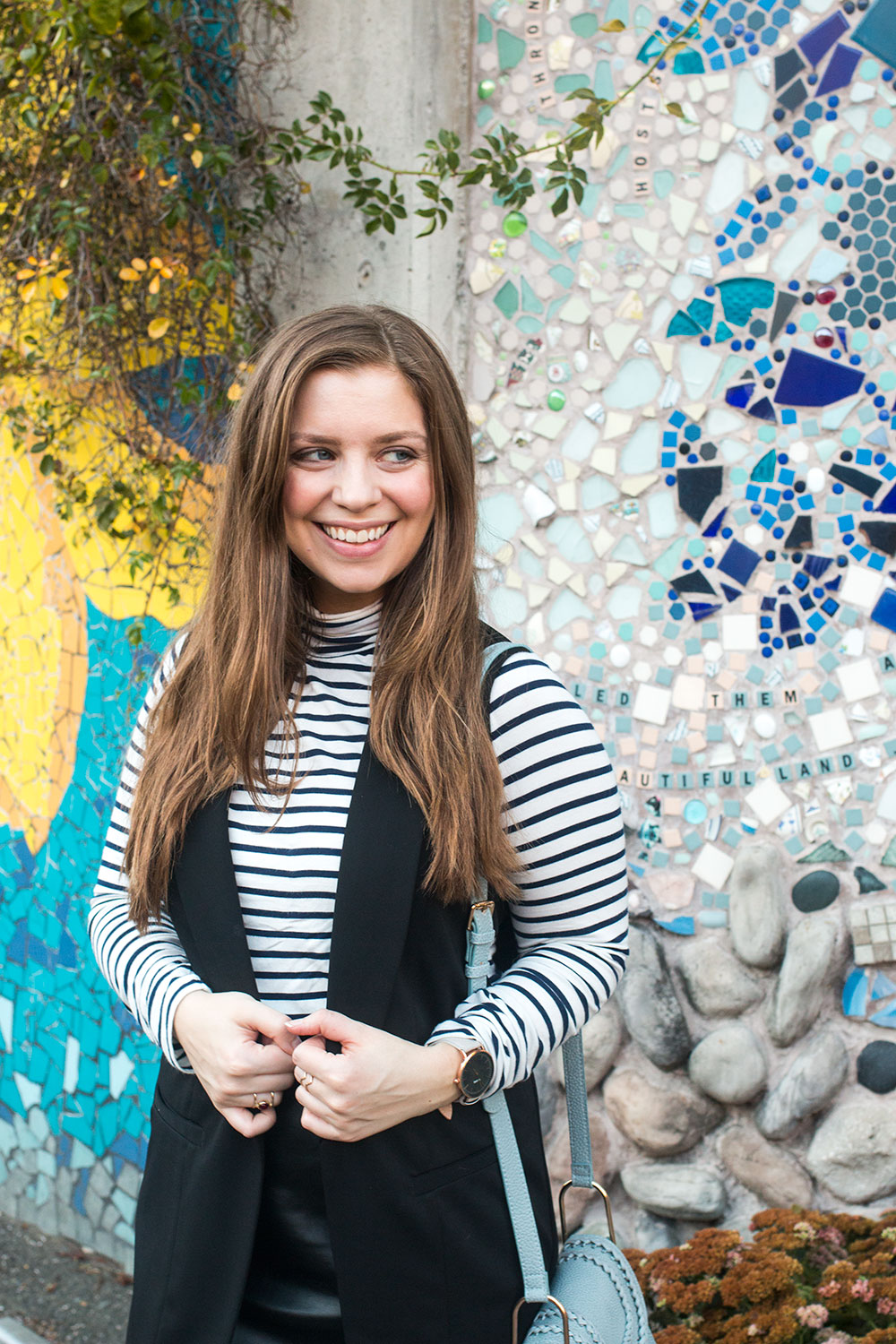 5. I am 27 years old, and people still tell me I look like Harriet the Spy. Who was supposed to be 11.
I guess I should take it as a compliment that I look youthful, but I'd be lying if I didn't admit that I'm only slightly tired of this particular comparison. I can usually see it coming. I meet someone; they start squinting their eyes and telling me that I remind them of something from their childhood.
But hey, sometimes I have fun with it. One day at recess in elementary school, one of my friend's little brothers ran up to me and yelled, "You guys! She looks just like Harriet the Spy!" All of his friends were clamoring around me saying "It's Harriet the Spy! It's Harriet the Spy!" I thought I'd have some fun, so I said, "Yep, I look just like her because she's my cousin!" The kid stopped in his tracks. Mouths dropped open. "…Can you introduce me?" he asks. "Oh no, I can't do that; she's busy with her film career and doesn't have time for younger boys," I said.
Okay, so maybe I told a little white lie. Michelle Trachtenberg is obviously not my cousin, but the kid on the playground sure didn't know that. ;)
I'd love if you'd share a fun fact or two about yourself in the comments below! What's something most people don't know about you? Or tell me about what you wear to work! I'd love to hear about your work-ready outfits! :)