I'm a little excited about this outfit today. I may or may not have been planning it for over a month after Porch reached out to me to take part in their Pantone Style Challenge! You may remember Porch from when we started our condo remodel, which is still happening, by the way. Update soon! Anyways, of course, I said yes. I love a good challenge, and I've already been dying to start shopping for spring. This was just a great excuse to go on a mini shopping marathon.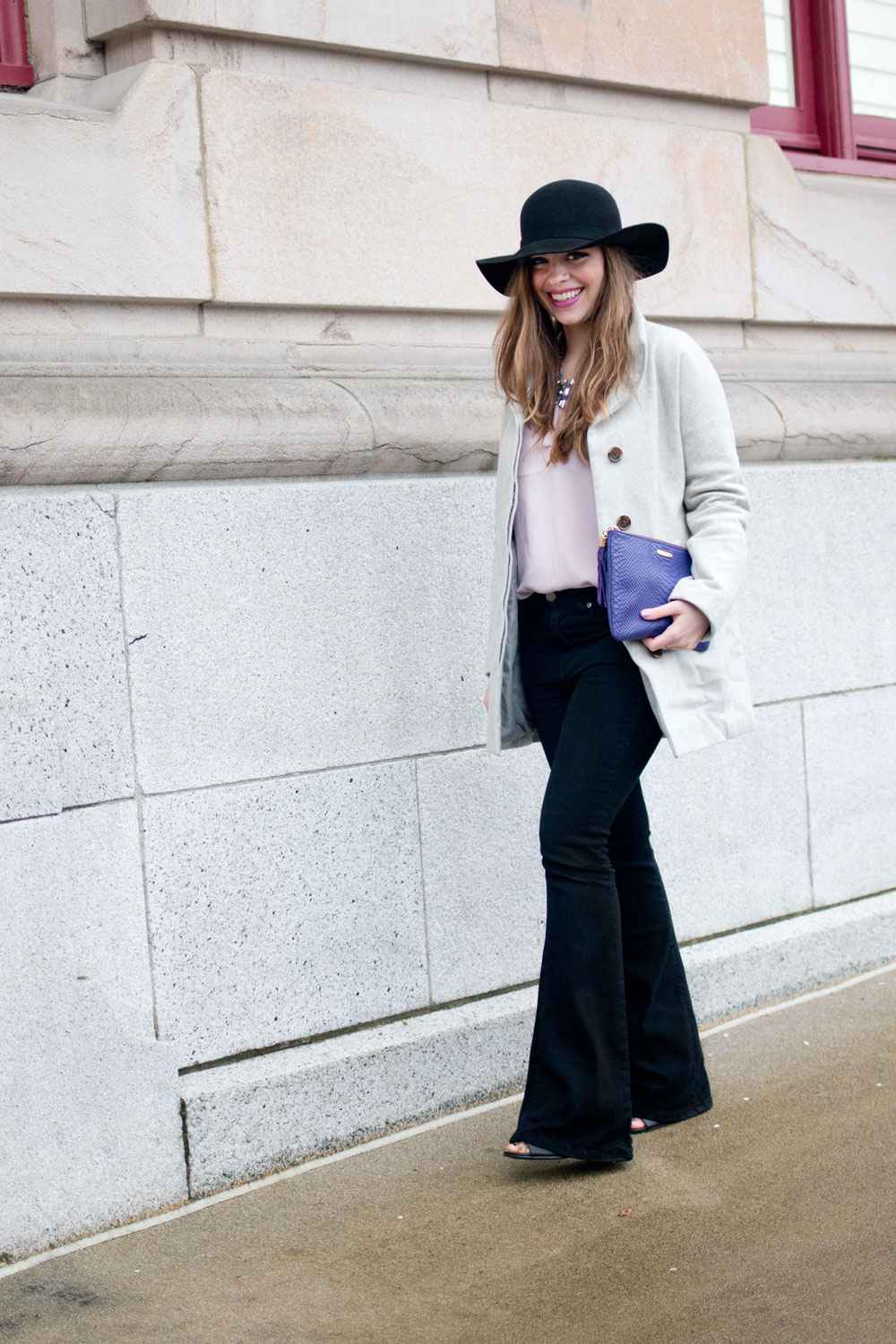 The only unfortunate thing? I didn't pick a very timely color. I think green would have been a little more appropriate on St. Patrick's Day, but instead I'm currently rocking some shamrock nails. Just a little green is good enough for me.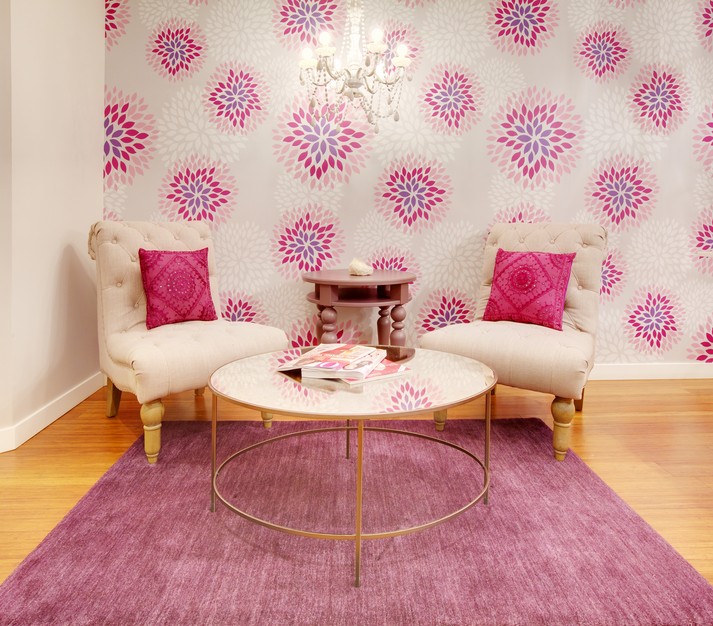 Photo via Porch
The challenge that Porch set up was to style an outfit based on a room of our choice from their website. I picked the above room – it just spoke to me. It's feminine, but the purple keeps it from feeling too young. I dig the pops of fuchsia and the deeper purple tones that were used to bring out the rug. What I really love though is the wallpaper – and so I tried to highlight each of those colors in my outfit. The flowy top in lilac was my main piece, then I added a pop of fuchsia with my accent nail and brought in the dark purple bag and necklace as accent pieces.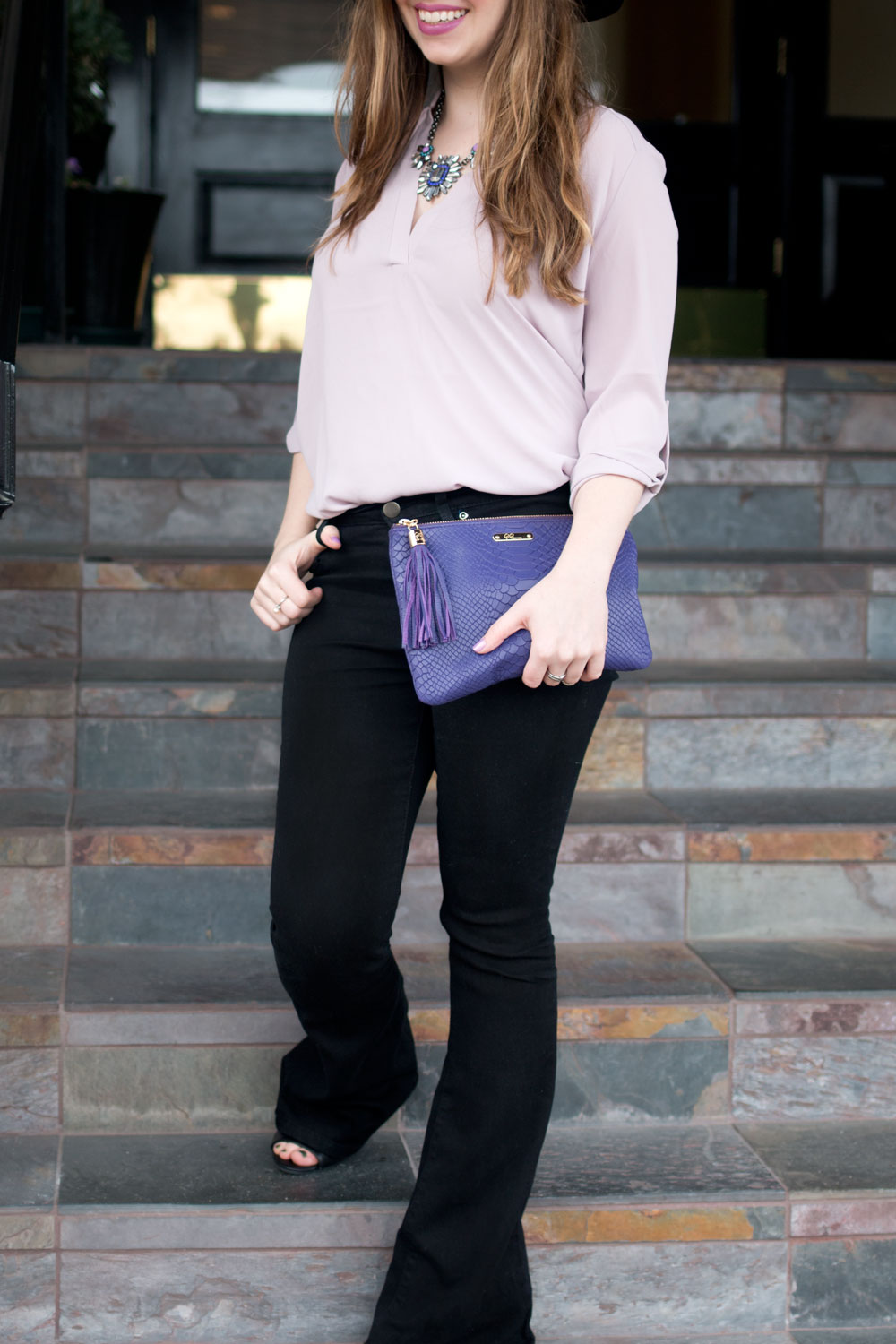 I also wanted to bring in a couple of new trends for this spring I'm excited about.  One is flare leg jeans – I was hesitant at first, but finding a cut of jean that fit properly in the thigh/knee and the correct length was critical. I feel like they make my legs look way longer! A fun trend that's flattering? Count me in!  I highly doubt I'll be getting rid of all my skinny jeans anytime soon, but I'm excited to work these flare jeans into my wardrobe more often.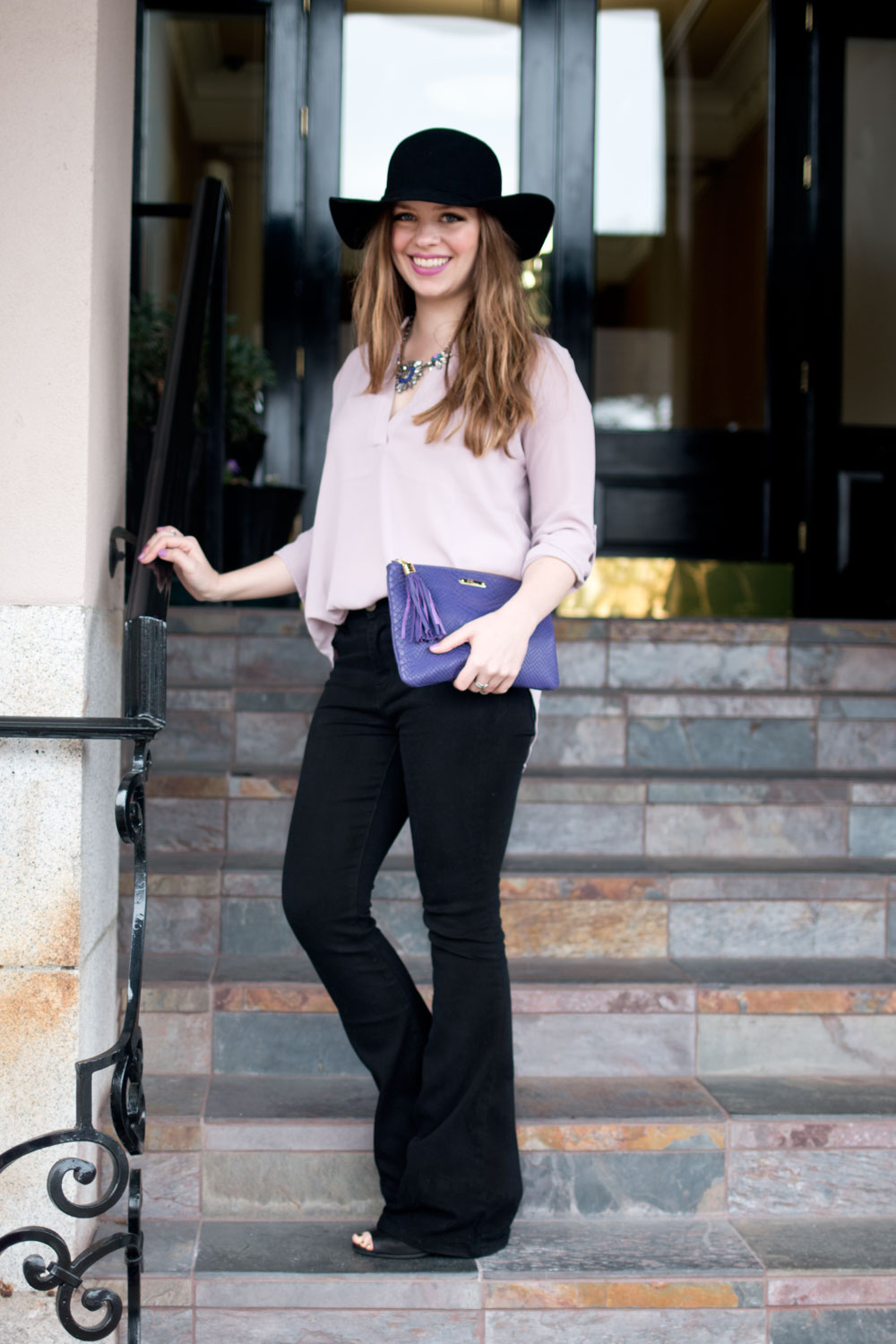 I also love a good flowy blouse, and this lavender one was the perfect complement to the room I was emulating. While it's not quite as dark as the rug in the room, I liked the lighter tone for spring. It's almost a neutral this way and much more interesting than a white button up blouse. Additionally, I like adding accessories to my wardrobe in the spring – I feel like it's an easy and inexpensive way to bring in the bright, pastels without looking too young or childish.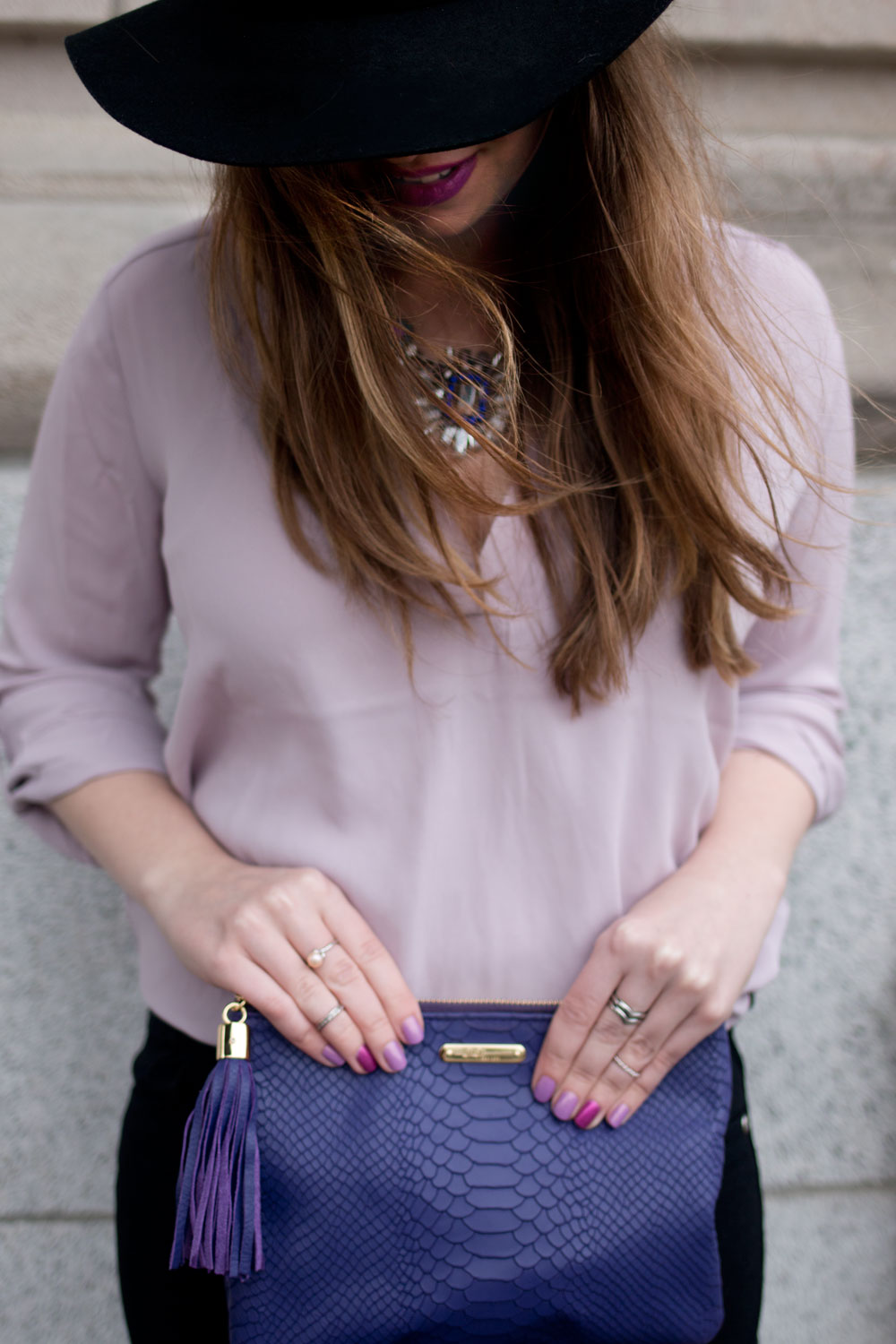 What I'm Wearing
Top: Lush Roll Tab Sleeve Woven Shirt – Nordstrom, c/o Porch*
Jeans: Clean Wash Flared Jeans – Forever 21
Shoes:  Xappeal Morgan Bootie – c/o Rack Room Shoes (last worn here)
Clutch: All in One Bag in Embossed Python – GiGi New York
Hat: Wide Brim Fedora – Forever 21 (similar)
Necklace:  Ann Taylor LOFT (similar), c/o Porch*
Rings: Pearl Ring, Chevron Rings, Silver Midi Rings – Forever 21
Photos: Hilary Joyner
Linking up for Confident Twosday, Trend Spin, Style Sessions, All About You, WIWW, Style Swap, WIWW, Who's Wearing What, WIWW, Style Me Weekly, Random Wednesday, Style Me Wednesday, Oh Hey Girl, WIW, Midweek Muse, I Feel Pretty
*Disclosure: Porch provided me a gift card to put towards purple-colored items for the Porch/Pantone style challenge. Items were selected by me, and no further compensation was received. As always, opinions are my own.
What color(s) are you most excited to wear this spring? How will you be incorporating them into your wardrobe?