August kicked off with a heat wave here in the Pacific Northwest, which made me crave the lightest sundresses, hats, and bright colors to keep me feeling somewhat cool. Honestly though, with a lack of AC, it was just plain hot! Multiple days of temperatures in the high 80s and low 90s were a bit of a shock to my system, to say the least. I found myself running out of dresses and tops to wear that weren't double lined or some sort of polyester blend as the days went by. So what's a girl to do when you need new clothing fast and on a budget? Go thrift shopping, of course!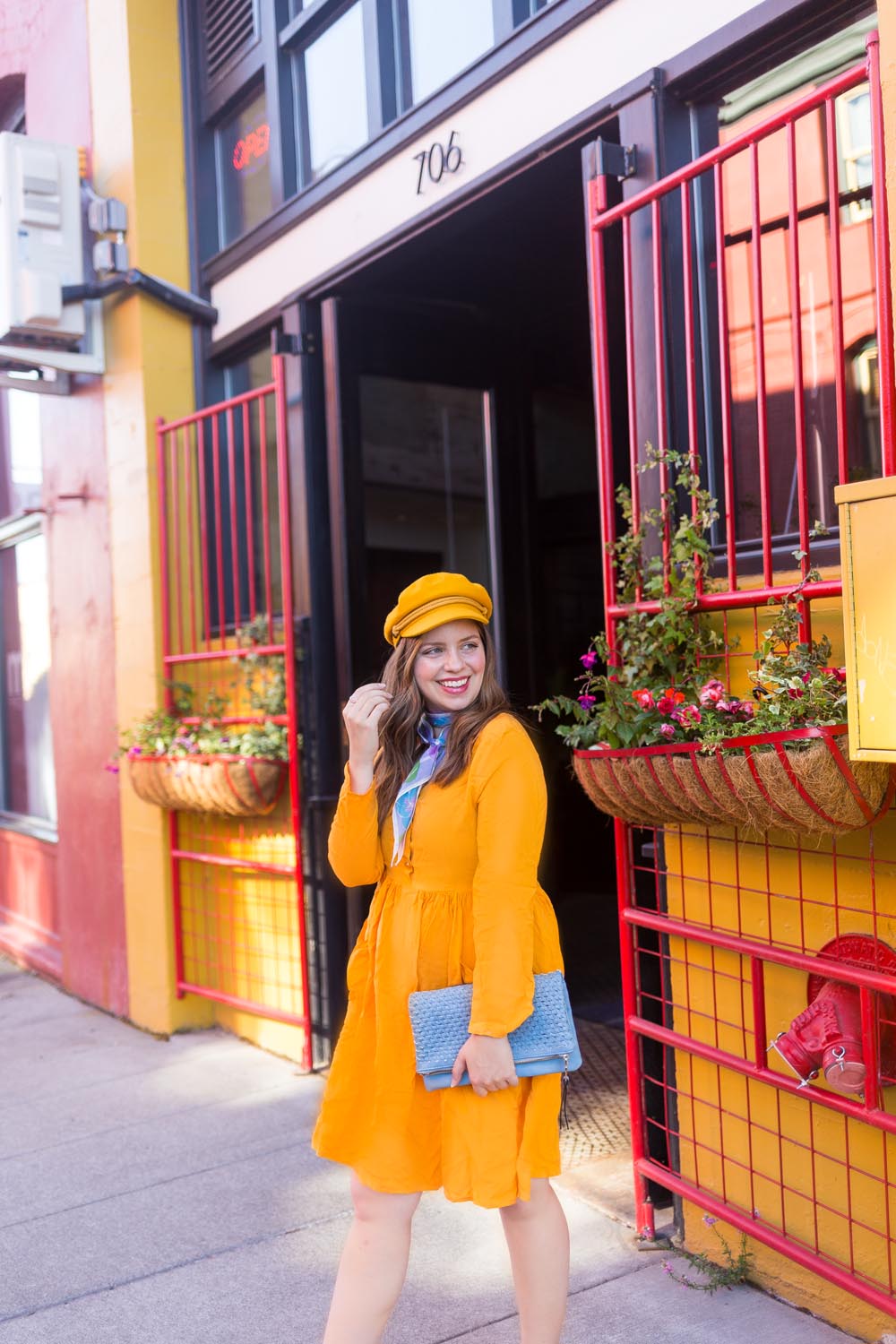 Disclosure: Thanks to Value Village for sponsoring this post! All opinions are my own!
It just so happened that around that time Value Village reached out to me to work on a sponsored post, see my last post this past spring, and I knew this would be the perfect fit! So off I went to Value Village, also known as Savers or Unique Thrift depending on where you are located, in search of a few pieces that might hold me through the hot weather.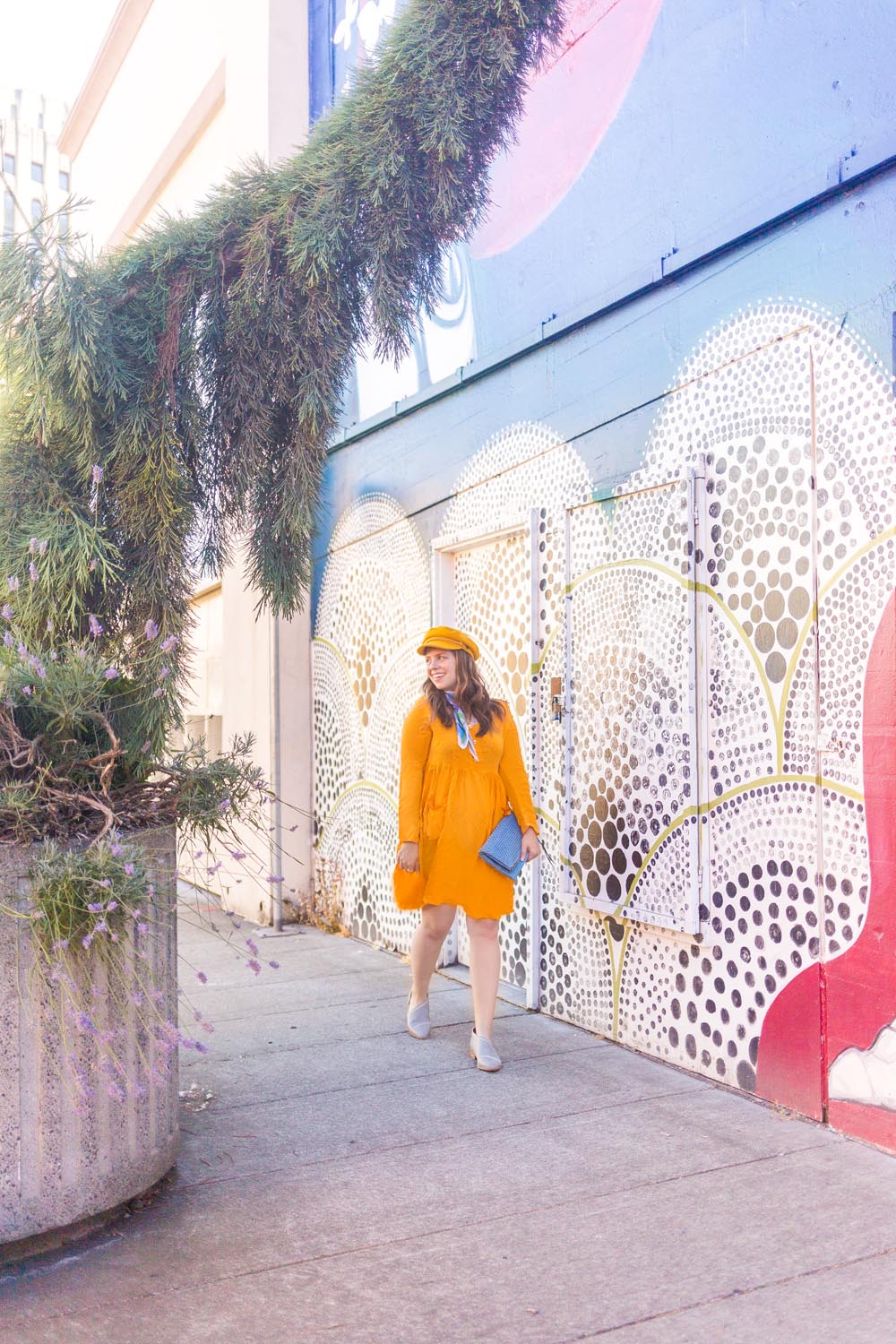 That's when I found this perfect little sunshine colored babydoll dress. Made from a lightweight material, flowy fabric, and bright hue, I couldn't wait to take it home with me. I also was thrilled to find some fun earrings, a colorful scarf, and a new pair of cut out booties to style my dress, plus a few other finds for another day. Sadly, my earrings didn't quite make it into my shopping basket (Oops, I guess I got a little too carried away with all of my finds!), so I substituted a hat I already owned to complete the look.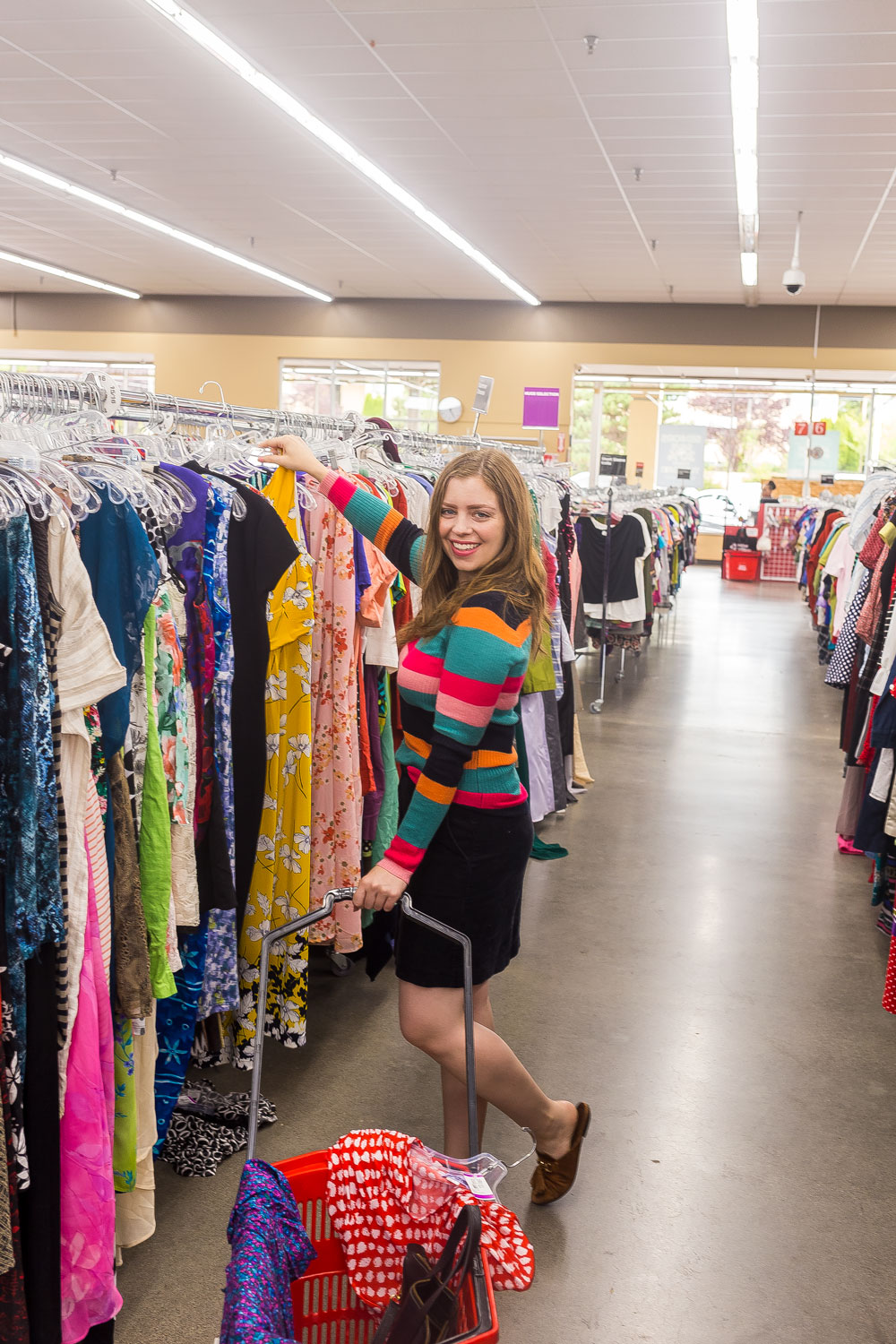 As you know, I'm a huge fan of thrift shopping. Not only can you find fun clothing pieces for amazing values (like my dress, which was just $6 and in like-new condition!) but you can also find a variety of housewares, furniture, books, and more! Did you know each Value Village or Savers location has over 100,000 items on the sales floor at any given time?! Every day, Value Village and Savers have thousands of quality items arriving and most items are priced at $7 or less.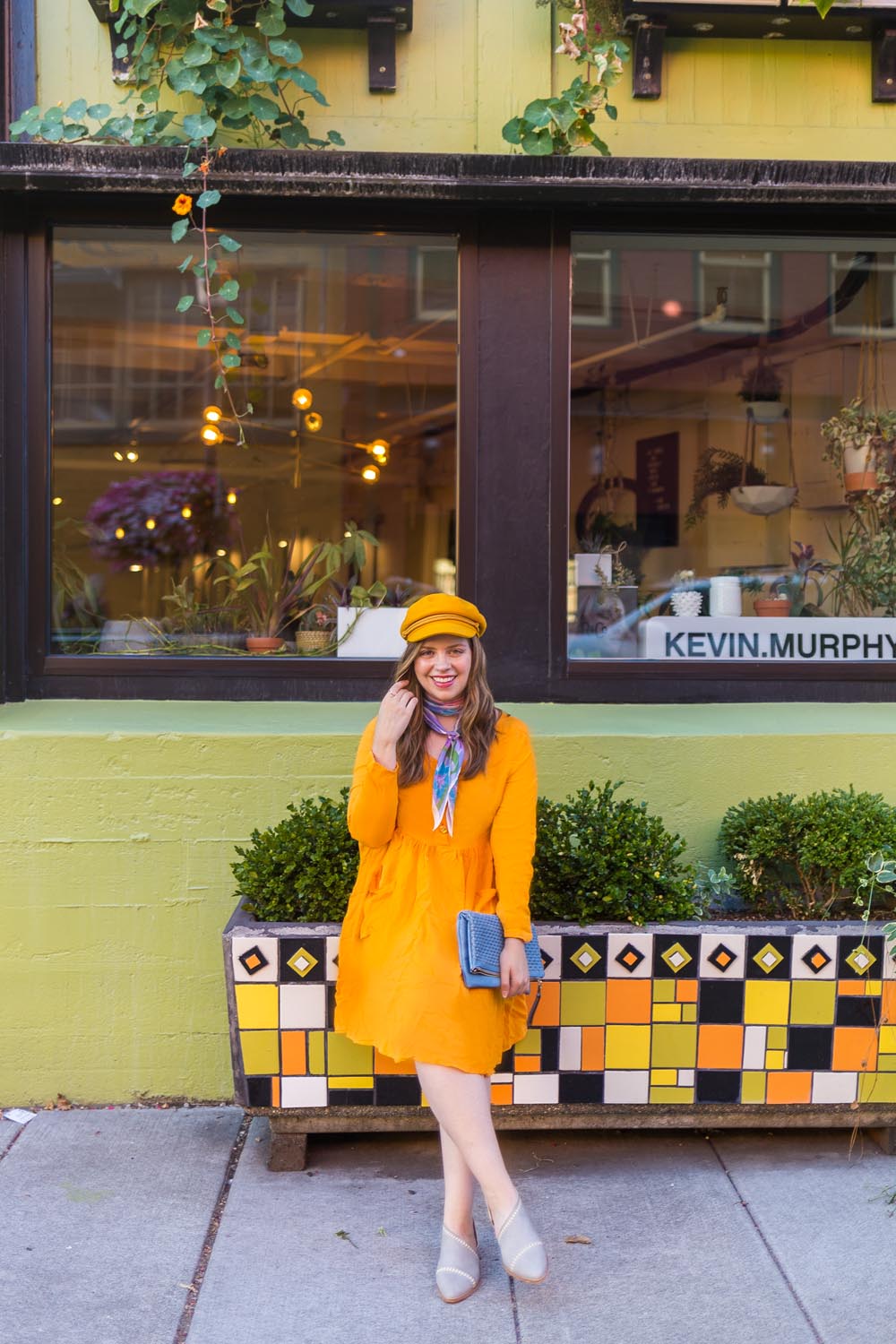 When I'm in the thrift shopping mood, I always like to scan the store for items beyond just what is seasonally appropriate or what I've come specifically to look for. For me, there's nothing more fun than the thrill of the hunt and finding a real treasure! This thrift shopping adventure was no different, and I was able to score some bright, colorful sweaters to wear later this month and into fall. This striped sweater was something I just couldn't put back, and reminds me of some of the on-trend rainbow striped pieces that are currently flying off shelves at much higher prices!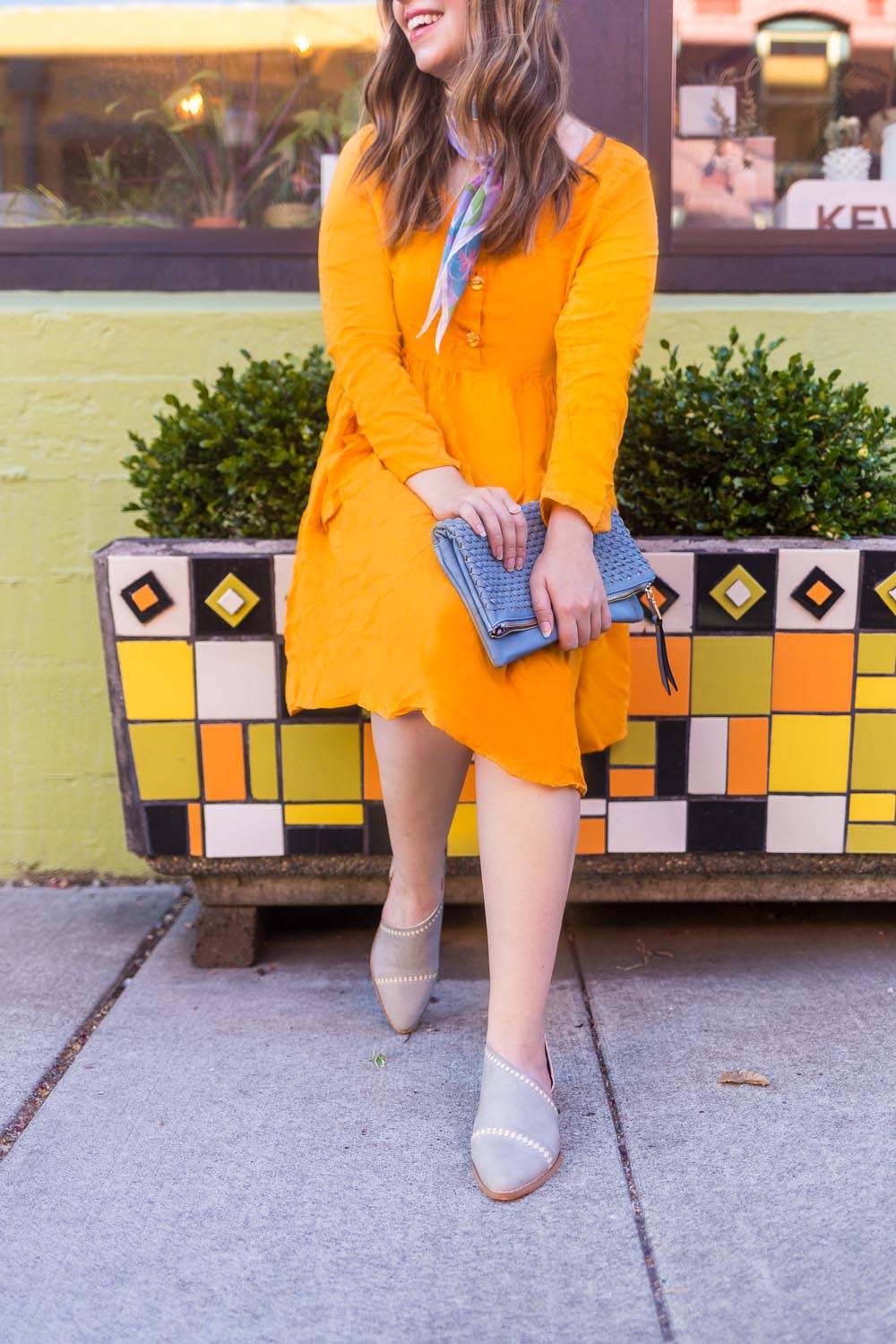 For even more savings, I'm always sure to give my Super Savers Club number at checkout. Rack up points with every purchase to receive discounts and special offers on future purchases! You can sign up online here, or just ask the sales associate who rings you up.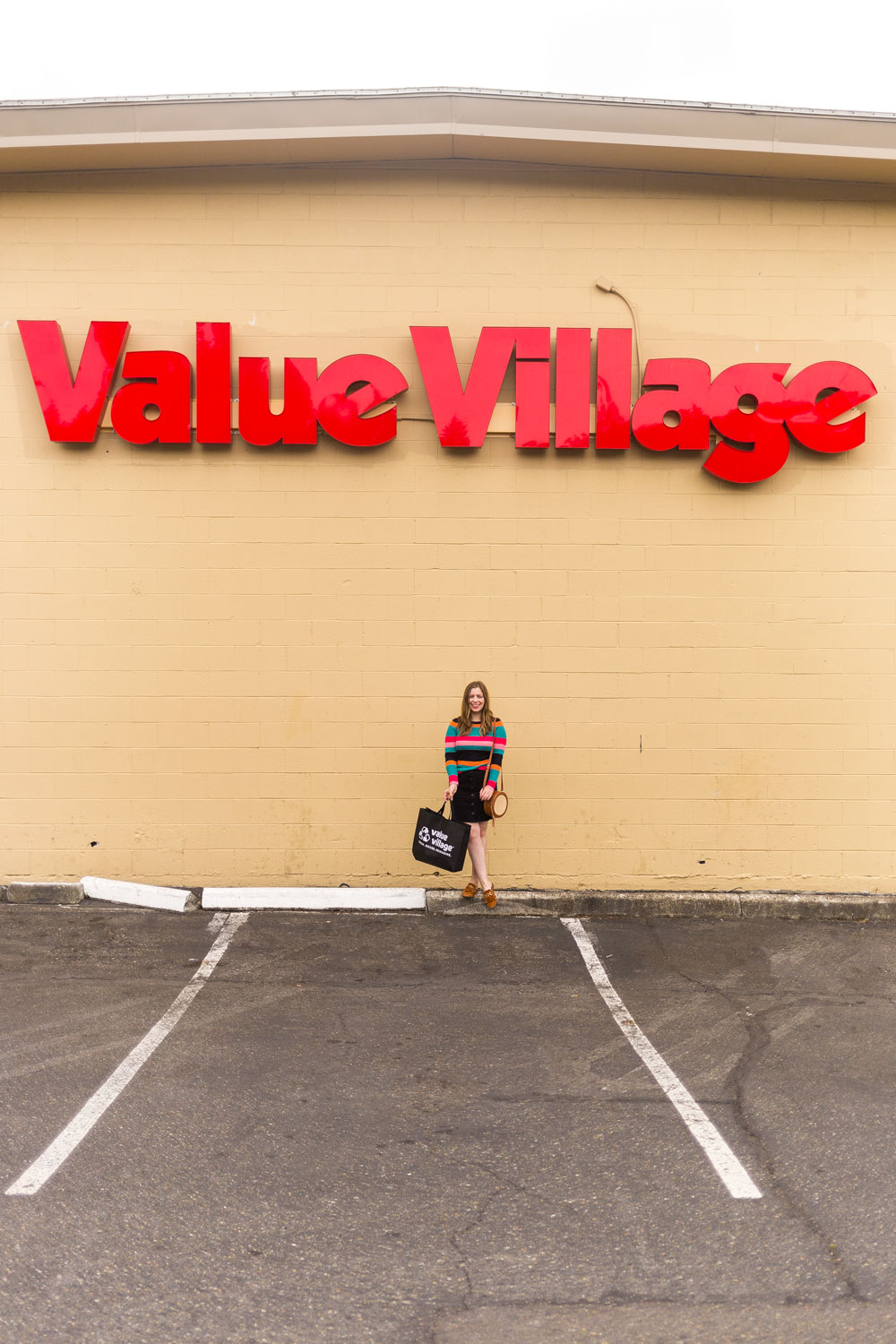 Finally, there's nothing better than going on a thrift shopping adventure of your own, so I'm excited to offer one of you a chance to hit up your local Value Village, Savers, or Unique Thrift store with a $50 gift card of your own. Just enter via the Rafflecopter widget below for your chance to win! Please note, this contest is open to US residents only. Good luck!
This is a sponsored conversation written by me on behalf of Savers. The opinions and text are all mine.