With the week starting off with National Dog Day, it seems like the perfect time to celebrate our best furry companions! Having a dog has changed my life for the better, and I'm happy to celebrate Rigby any day of the year!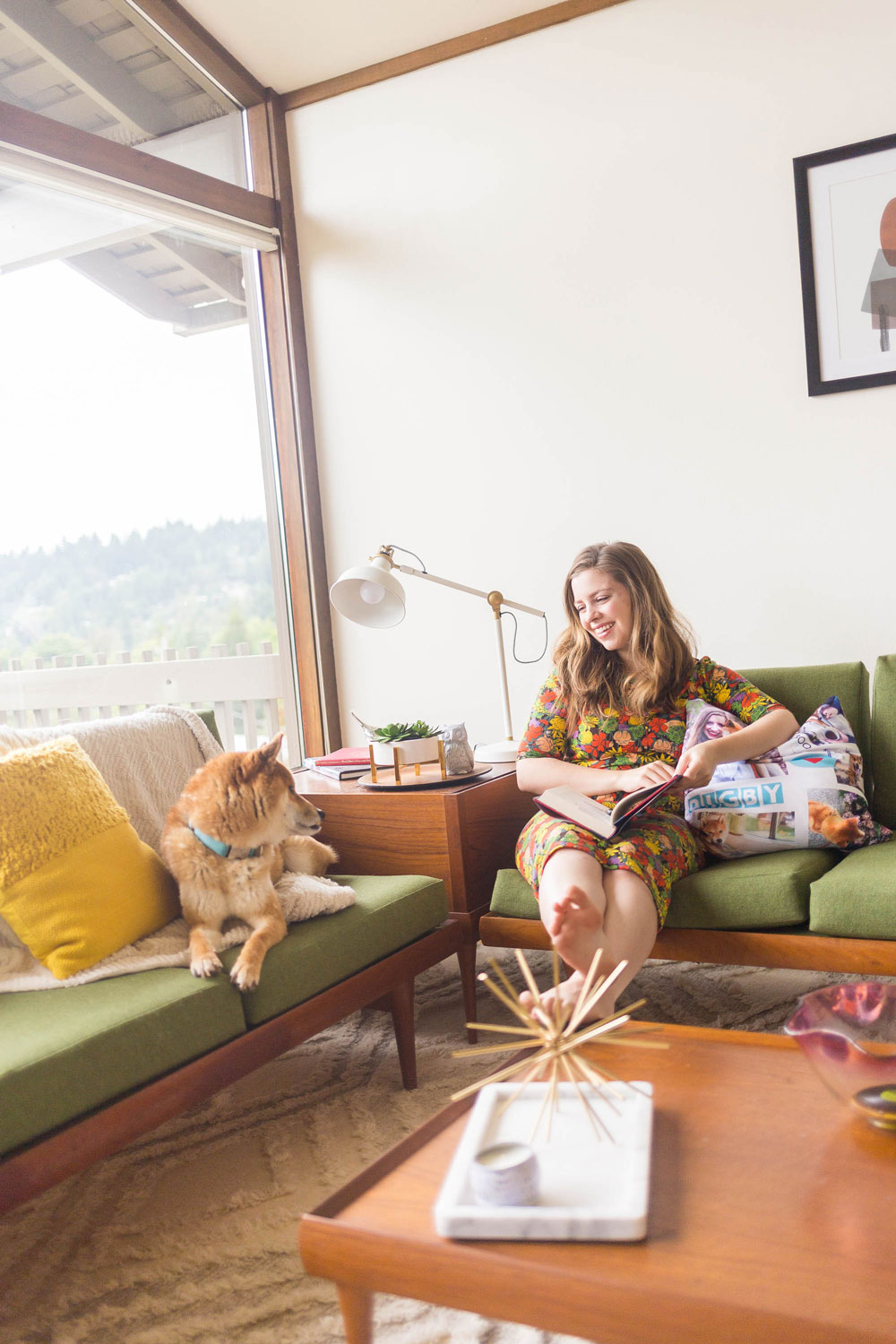 Disclosure: This post was created in partnership with Snapfish. All opinions are my own!
Earlier this month, I was thrilled when Snapfish reached out to me about working on this sponsored post featuring some of their fun and unique pet gift options. I have so many photos of Rigby, from puppy to now, that having them on my phone or in a photo album doesn't seem like enough. Meaningful gifts reflect the time spent with family and pets, and having a reminder of this reflected in our home means a lot to me.
And really, with all that has happened over the past couple of months, the timing couldn't be better. If you don't follow me on Instagram, then you may not know but we had a bit of a health scare with Rigby. He was having some digestive troubles and the vet said he felt a mass.
As you can imagine, I was terrified. But we worked quickly to get him in for a scan that came back clear. At this time, we still don't have a 100% diagnosis, but like any health issue, it takes time and ruling things out to get to the bottom of things.
All of this has taught me how much I need to appreciate each and every day with my favorite pup. The unfortunate thing about life is that it's never guaranteed; capturing special moments with him is even more important to me now.
Making special moments and recording them for the future is something I've always done, but what should you do with those special snapshots? Display them for all to see, of course! That's where Snapfish comes in!
I've used Snapfish for photo prints, albums, and photo books for years. In fact, once upon a dorm room, my walls and bulletin board were covered in Snapfish prints! Snapfish was also my go-to when I needed to announce my college graduation and for family Christmas cards over the years. I was always thrilled with the easy to use web interface, excellent print quality, and fast shipping!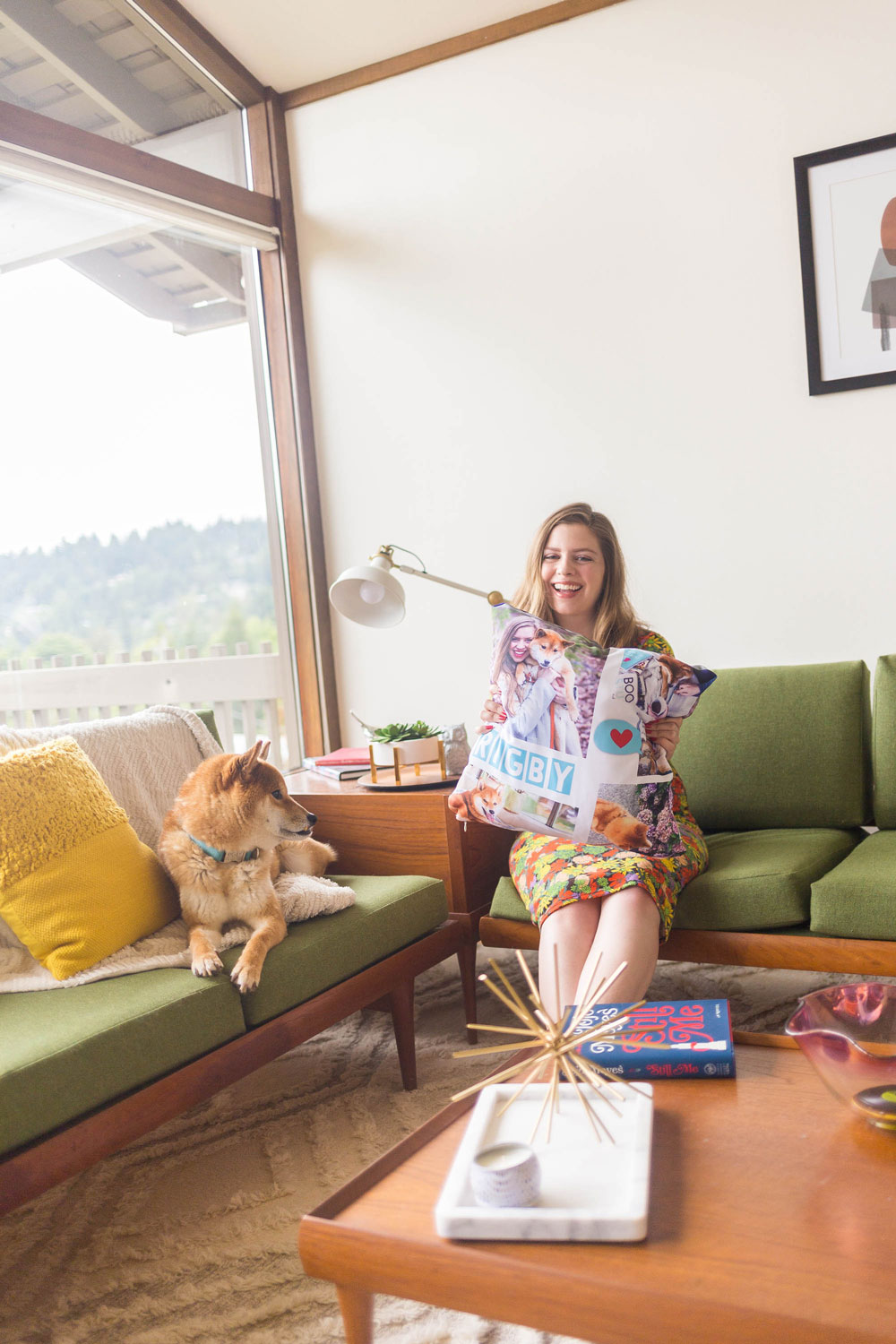 Beyond cards, albums, and photo books, did you know that Snapfish offers a ton of amazing pet gifts, too? Get your pet printed on their own Christmas ornament, keychain, or magnet. Or, let your creative juices flow and make a custom pet blanket, tea towel, or pillowcase! The custom aspect of Snapfish photo gifts are unique and makes for a wonderful keepsake.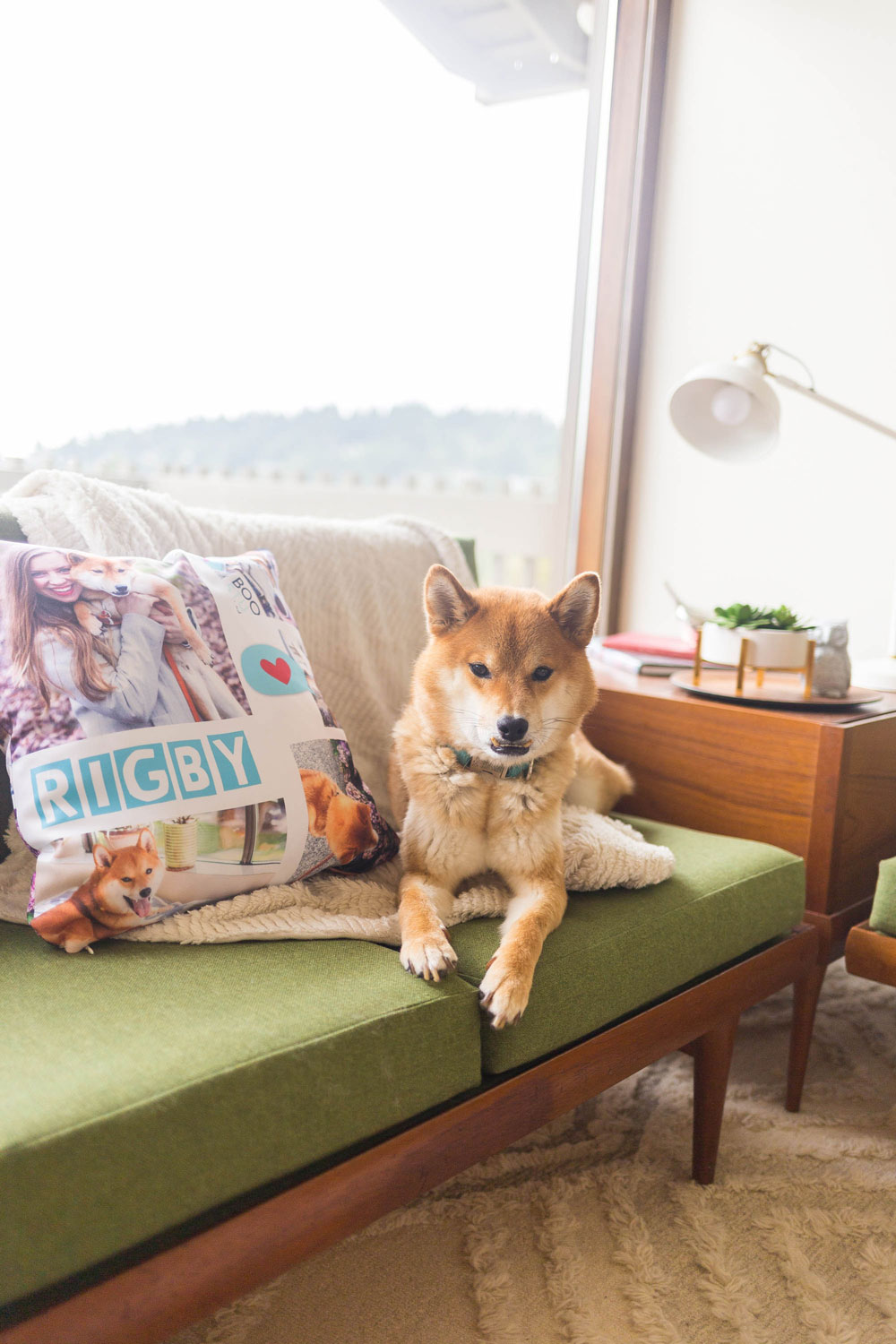 This time around, I first decided to design a custom throw pillow. I chose the 18×18 size and then selected "pet" for design options. While I liked the design, I wanted to change things up a bit so I added splashes of bright blue, my own photos of Rigby through the years, and clip art from the Pets Embellishment selection. Pet-themed embellishments and backgrounds made for an extra special (and fun!) final result.
I loved this design so much, that I also had it printed on an everyday canvas tote as well! I plan to take it with me when out shopping at the Farmer's Market, running errands, and to tote things to and from the car.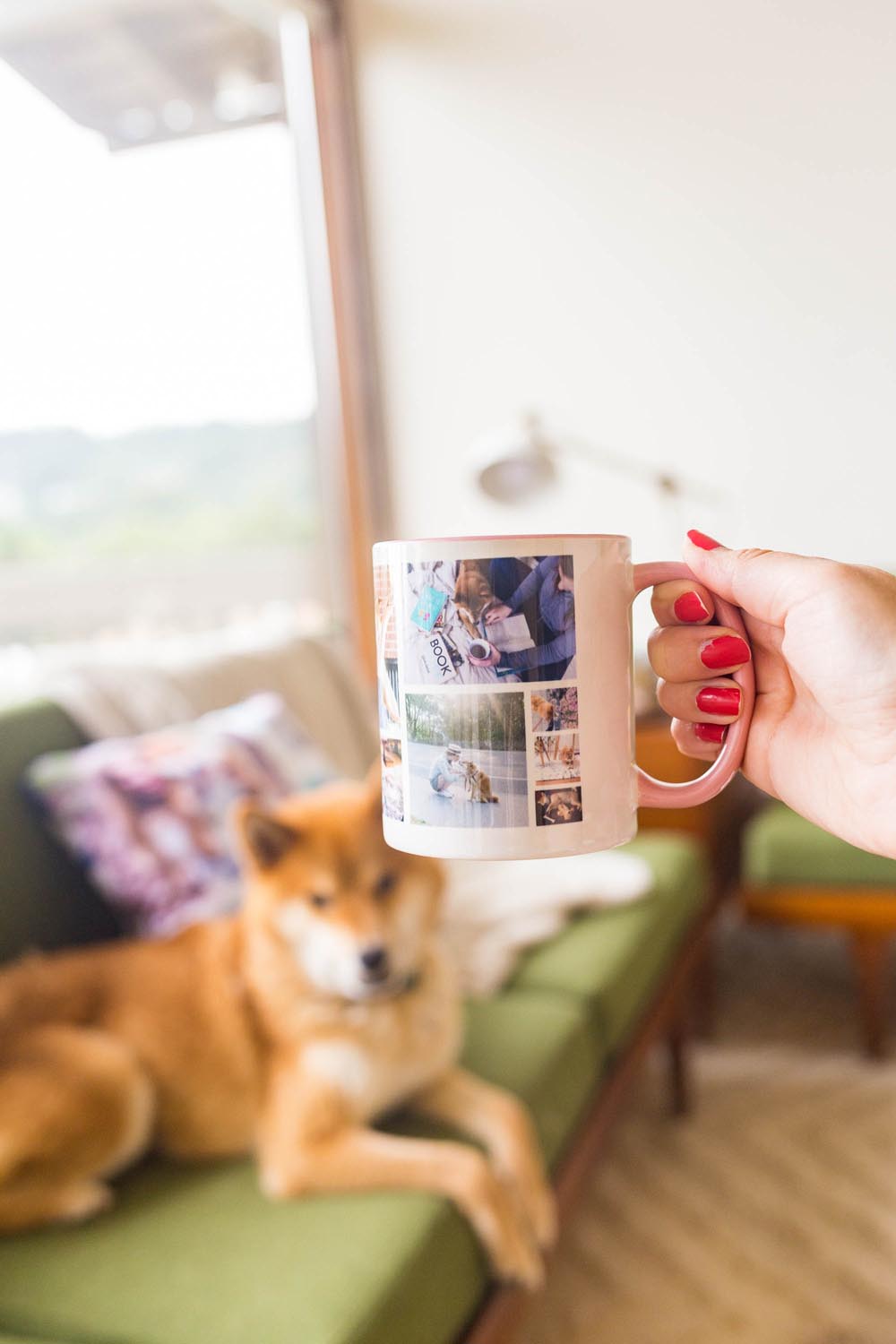 I couldn't wait to design some more goodies for our house, so the next item I picked out was a photo mug! I loved all of the pet options, but this mug with the "woof" dog face design was my favorite. I customized it to include a photo collage of some of my favorite photos of Rigby, from puppyhood to now, as well. It's easy to grab photos from all over with Snapfish! Uplopad pictures from your device, Facebook, Instagram, Google Photos, or your Snapfish album. Then, before adding it to my cart, I was able to select from a variety of colors like pink, red, black, or blue.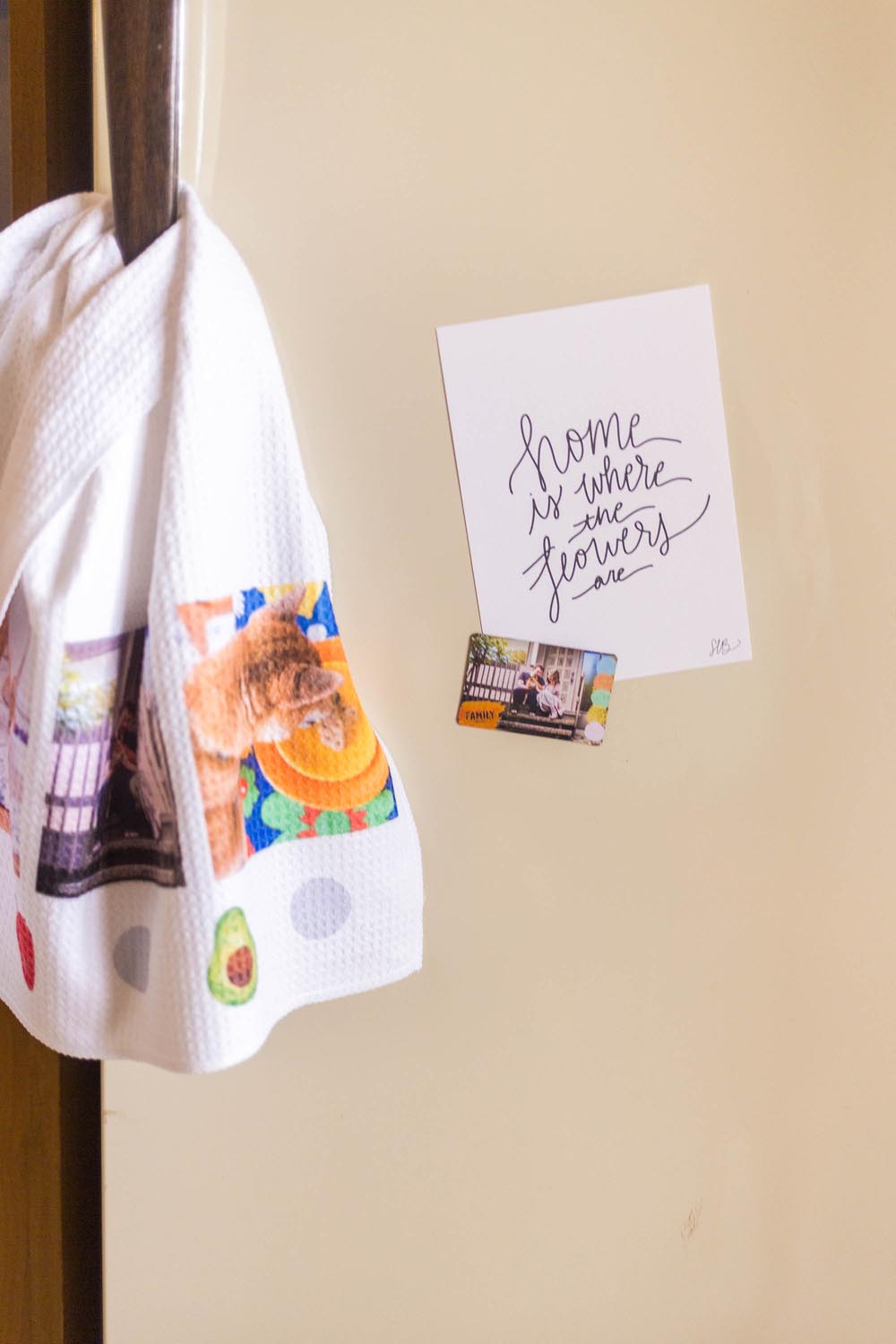 Finally, I couldn't forget to decorate our fridge! I knew I had to upgrade our fridge with a custom magnet. Snapfish has a ton of fun pet and family designs, or you can create your own. I started off with a template and then decided to make it my own using embellishments. I used fun clip art from the "family" section to celebrate our little family's first photo at our house a year ago.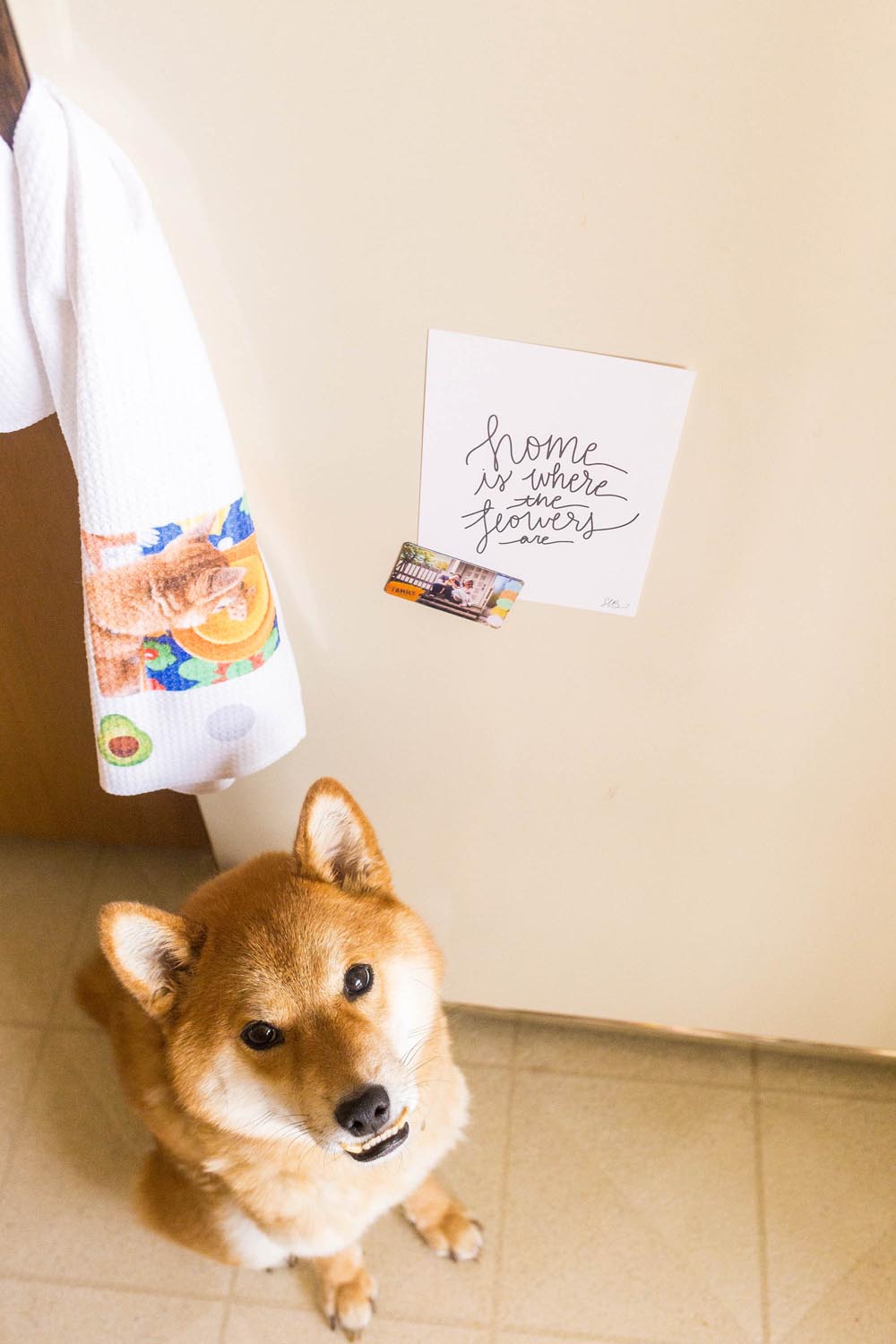 I also noticed that Snapfish now offers a brand new tea towel product! Our fridge handle is the keeper of our hand towels in the kitchen, so it only made sense to try my hand at designing a custom one, too! I added photos of Rigby, as well as our family photo. I think it turned out perfectly, and at just $11.99, this would make a wonderful and unique gift for any pet lover!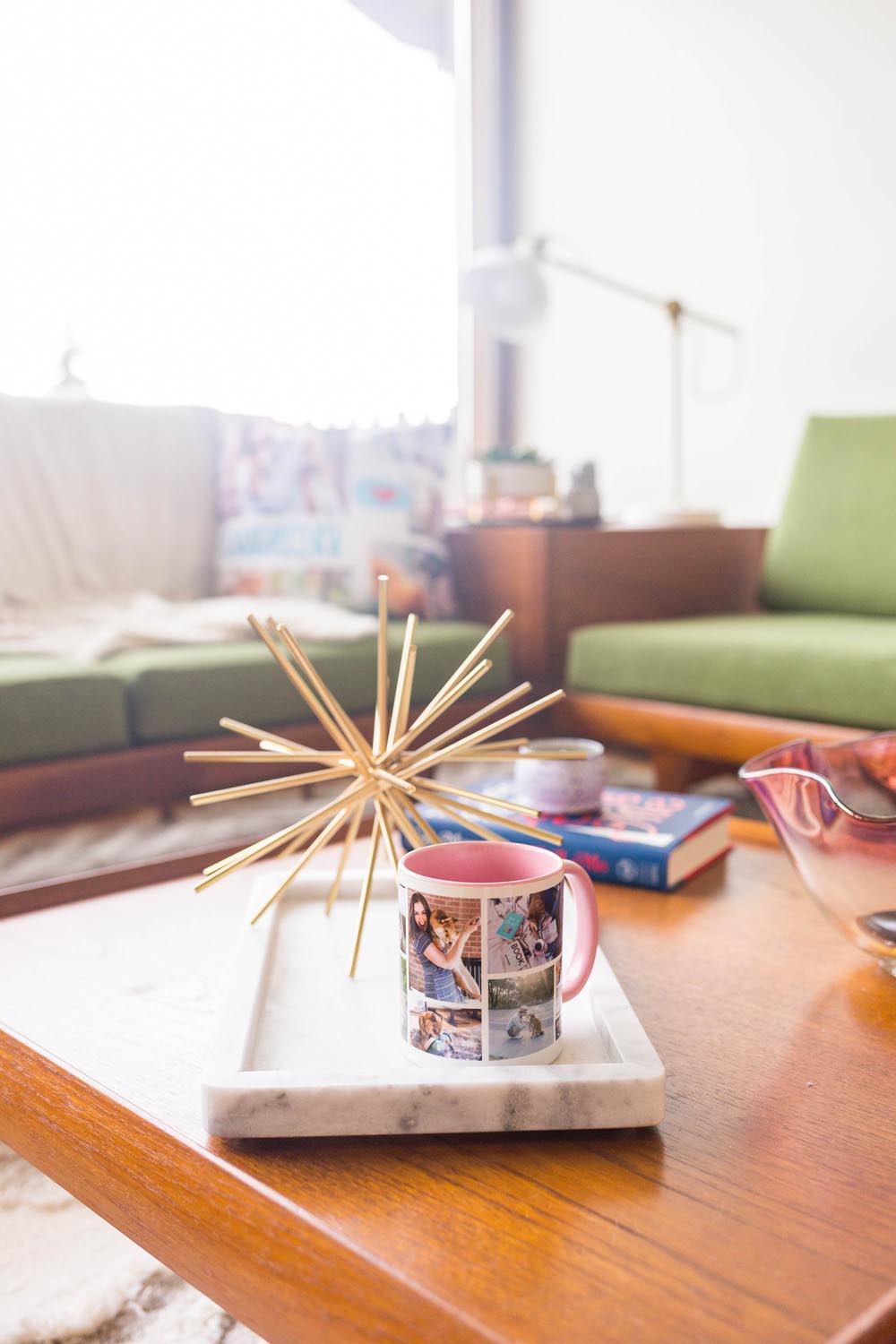 If, like me, you're always in the market for fun gifts to celebrate your furry friends, then you're going to love that Snapfish is offering a 40% discount to Hello Rigby readers. Just enter code PETS40 on any budget-friendly gift or decor on the Snapfish website. Happy shopping, and let me know what you create!
How do you celebrate the pets in your life? Have you used Snapfish to create a special gift for yourself, or for a friend or family member? I'd love to hear about it in the comments!