The perfect weekend in a nutshell: brunching with one of my closest friends, spending the day exploring and shopping, then hitting up a BBQ. It still feels like summer and I'm going to hold onto that as long as possible!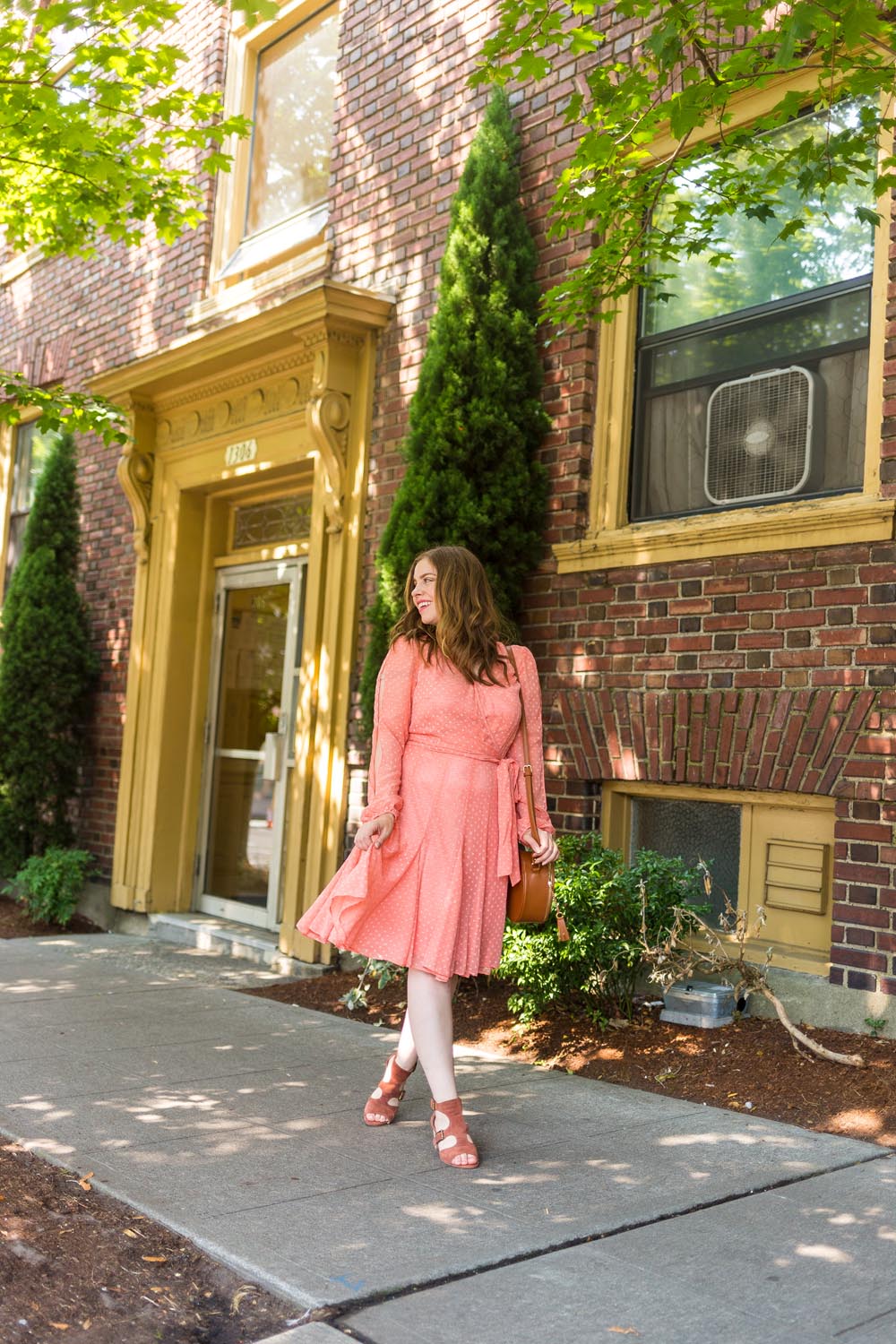 Disclosure: Thanks so much to Ana Luisa Jewelry for sponsoring this post. All opinions are my own!
With Labor Day Weekend here, it only made sense to share these recent looks featuring Ana Luisa Jewelry, a beautiful jewelry brand based in NYC created by designer jewelry lovers. What I love most about Ana Luisa Jewelry is that they have a style for everyone, and offer limited quantity releases so that you're getting something unique. From fine jewelry to minimalist to statement-making, each of their pieces can suit almost any style, from classic to modern to bohemian. I personally gravitate towards some of their oversized earrings; in this post, you'll see two styles that I absolutely can't get enough of.
Each piece is individually handcrafted with superior materials, and you can tell just by picking each piece up. Ana Luisa offers a membership for free with benefits like unlimited access to all collections, a one year warranty on all styles, free shipping and returns, a surprise gift with every order, and insider info on new releases. Click here to sign up for free on the Ana Luisa website, and if you find something you love, use the code Jenn15 for $15 off your purchase!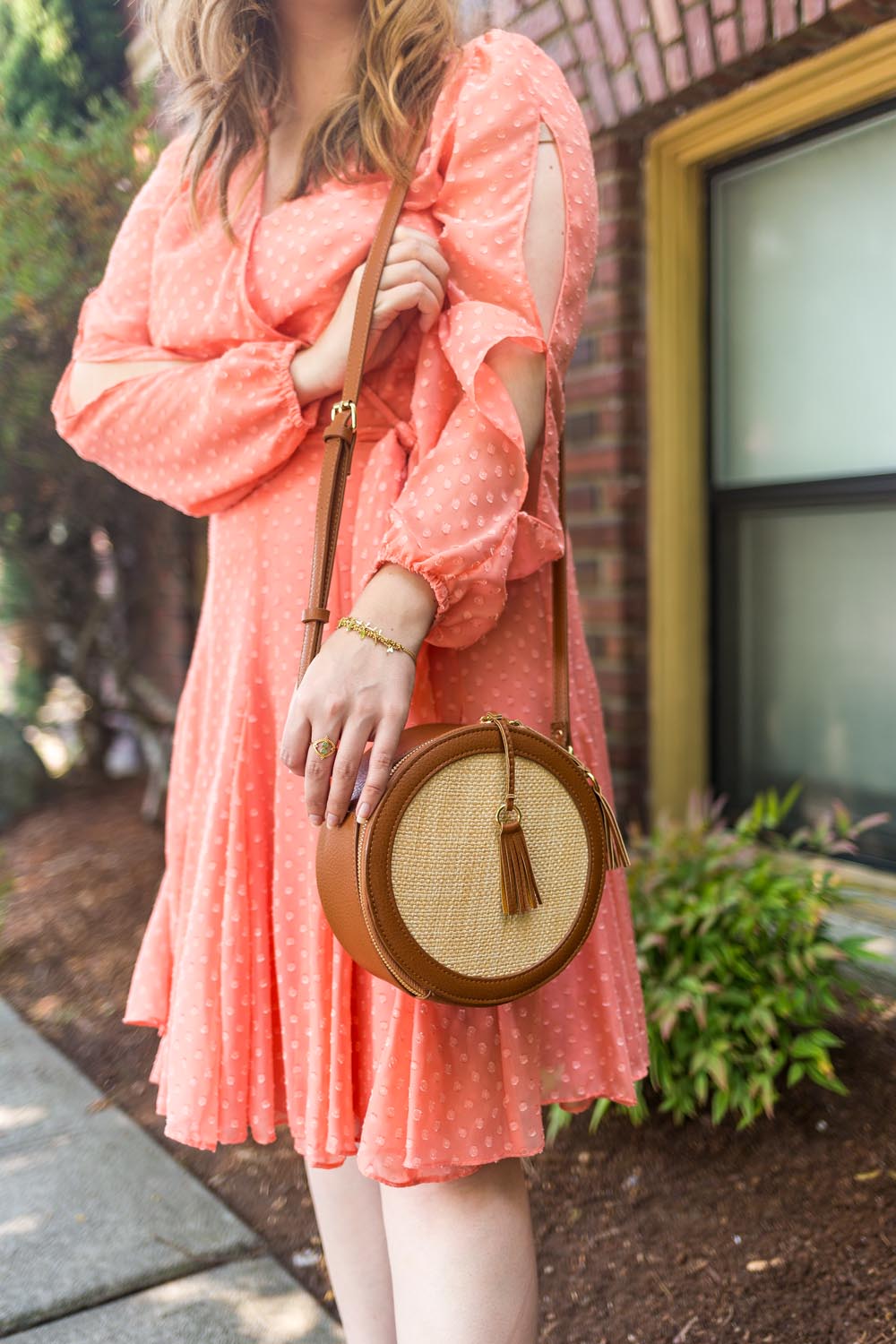 Since shooting these looks, I've worn my ring almost every day and it still looks as good as the day I got it. To the dismay of jewelry brands everywhere I'm sure, I'm not super careful with my rings and don't take them off much… so I'd like to think that means that I'm putting them to the true test!
Lately, I've been packing my weekend full of fun activities, but I often find myself wanting to change mid-day into something more comfortable. Is anyone else like this?! I often find myself throwing an extra outfit into the trunk of my car just in case. Fortunately, my jewelry can go easily from outfit to outfit!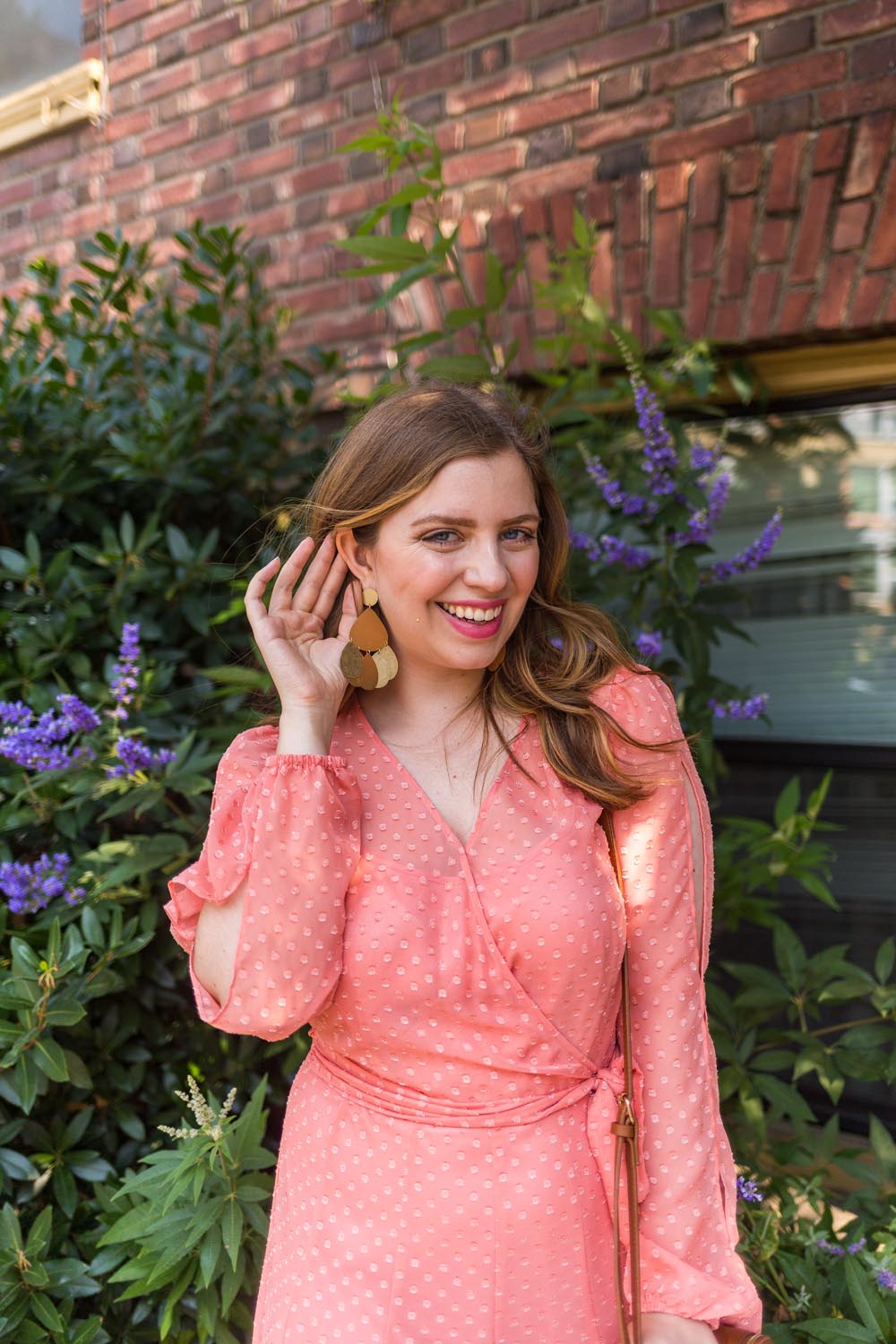 On this weekend, I started off the morning brunching at Rhein Haus on Capitol Hill with my friend Megan. Dressing up for brunch when getting together with girlfriends is so much fun! I decided to go with this cute peach dress from ASL Tahari, which I received that week in my Gwynnie Bee subscription. I loved these Ana Luisa earrings for this look – I tucked my hair behind one ear to really show them off!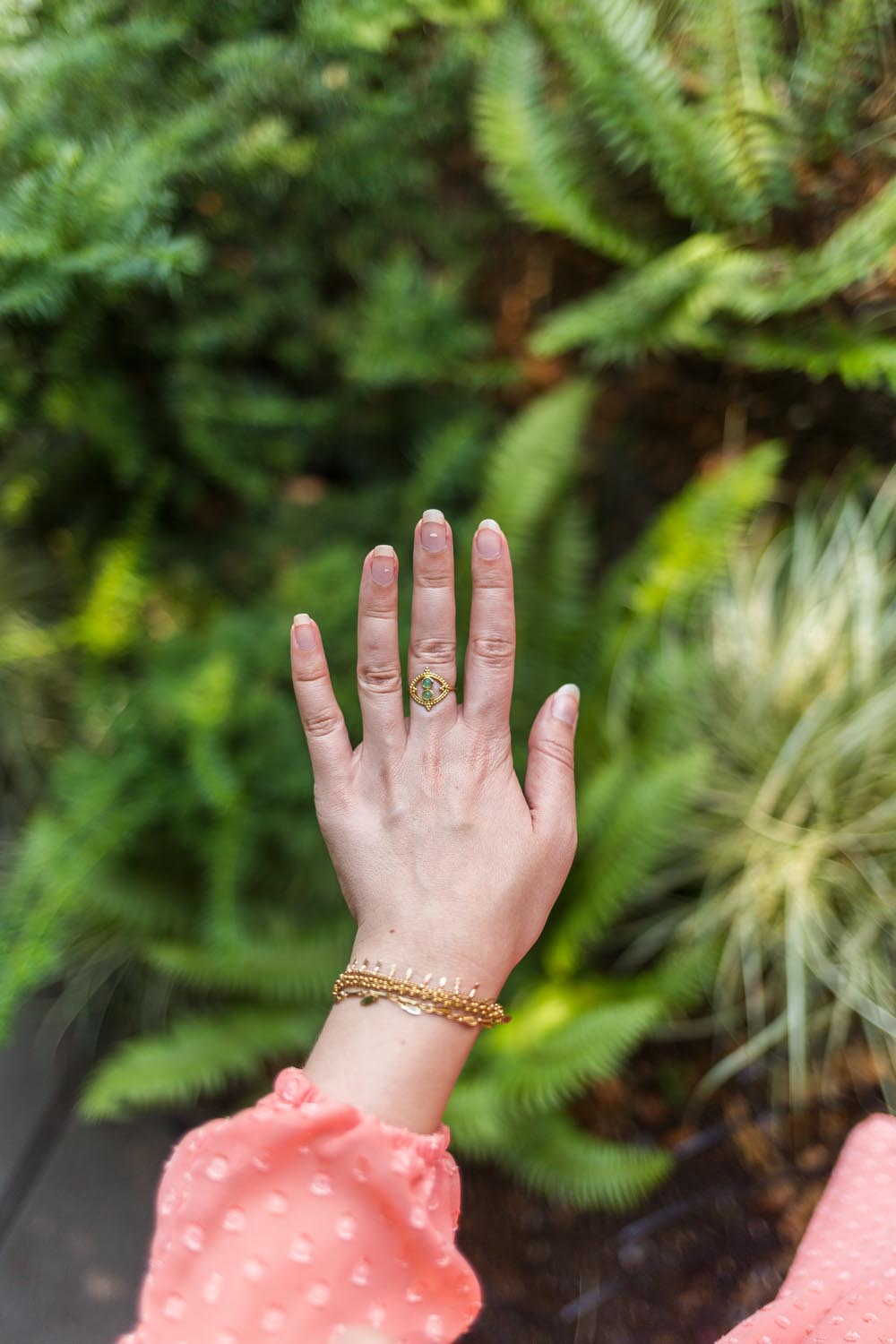 To finish off the look, I also wore the Ana Luisa Ring and Bracelet. I'm usually not a bracelet wearer, however, I love that Ana Luisa's are adjustable and fit my wrist just perfectly at the smaller settings. I have small wrists, so I often avoid bracelets for fear that I will lose them. (Which has most definitely happened before. So tragic!)
When I find myself jetting from one activity to another, I like to pack some spare clothes just in case. My car sometimes ends up looking like a smaller version of my closet at home. I think it comes with the territory of being a blogger – I always like to be prepared for any occasion. You just never know when a fun photo opportunity might happen!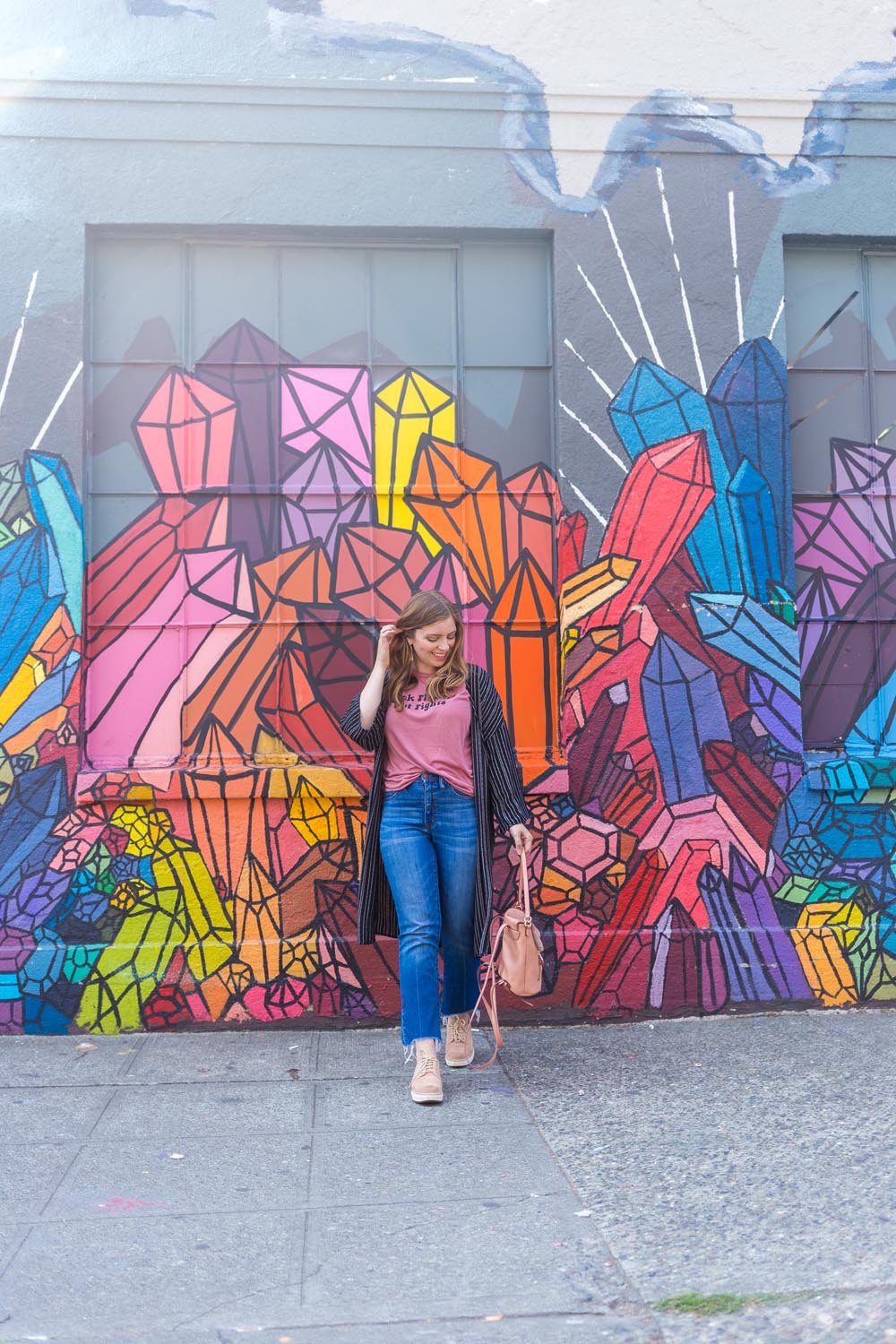 While I love getting dressed up, I don't often like to feel too overdressed when hanging out with friends and family. Knowing I was going to a BBQ at a woodsy park later in the day, I wanted to be sure I had something to change into that would be comfortable to wear in the dirt and hills of the park, as well as something to keep me warm in the shade.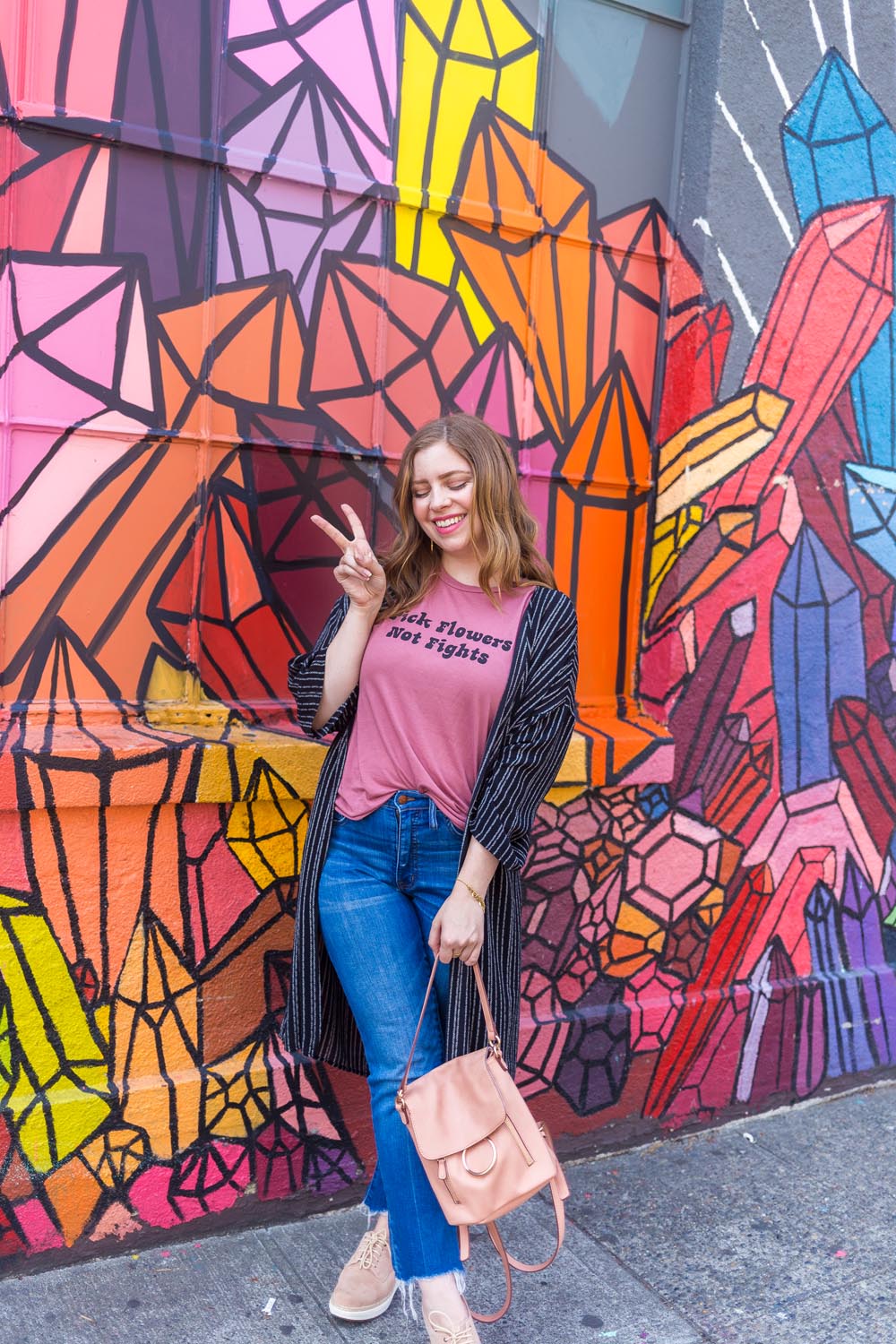 Enter this fun graphic tee, which I recently picked up on a day spent in Tacoma at Satori and became the base of my outfit. I paired this look with a kimono that also came in my Gwynnie Bee subscription, a comfortable pair of kick crop jeans, and a pair of comfy oxfords from Clarks. And, of course, I paired this all with my Ana Luisa Jewelry pieces!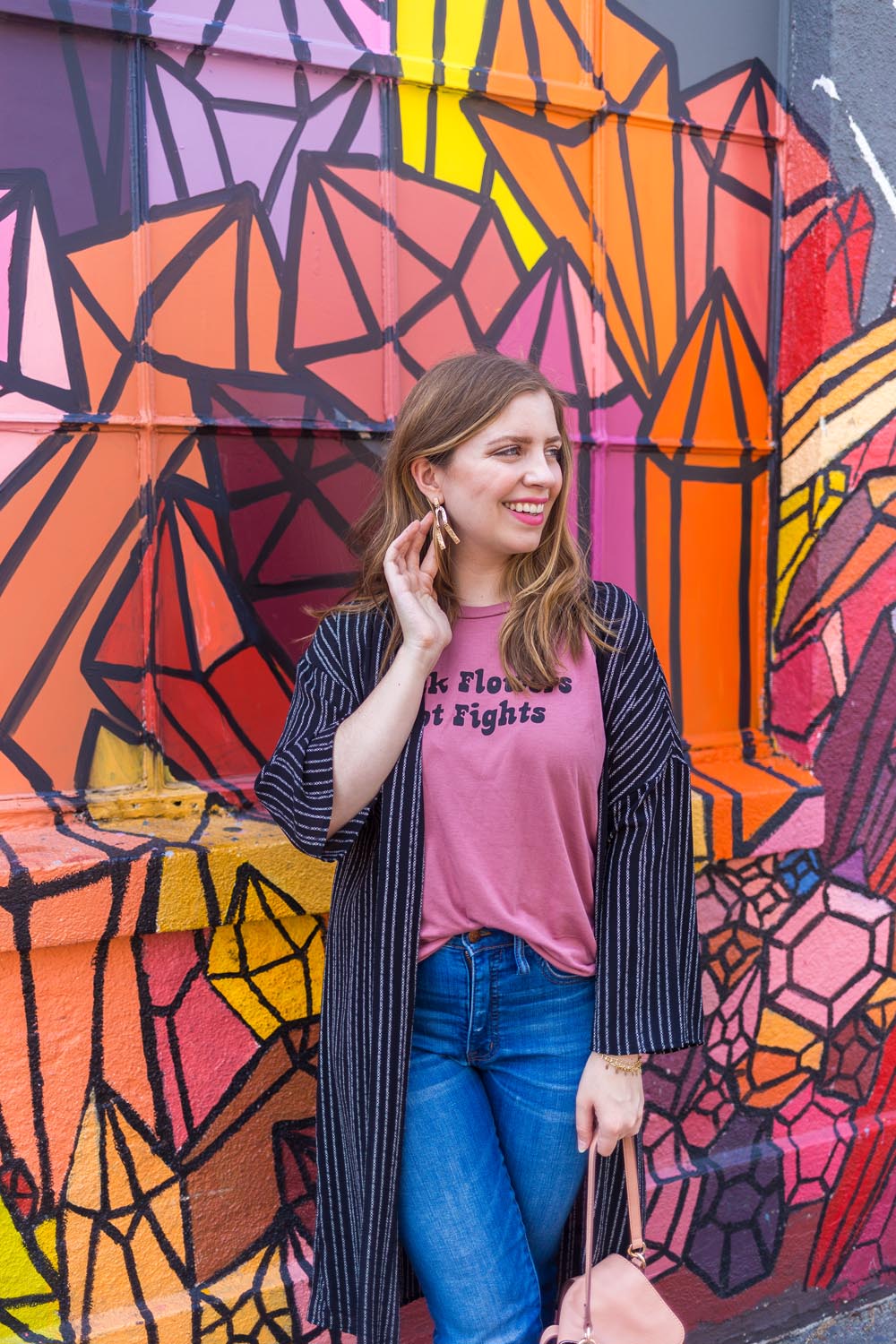 I swapped out the earrings to something a little more minimalist, but still fun and statement-making! I love how lightweight and comfortable these feel in the ear, and they almost change color when I wear them with pink and look a little like rose gold. I kept the ring and bracelet from earlier on, too!
If you're in the market for upgrading your jewelry wardrobe, I can't recommend Ana Luisa Jewelry enough. Even better, they've offered all Hello Rigby readers a discount code! Use code Jenn15 at check out to save $15! (This is not an affiliate code.)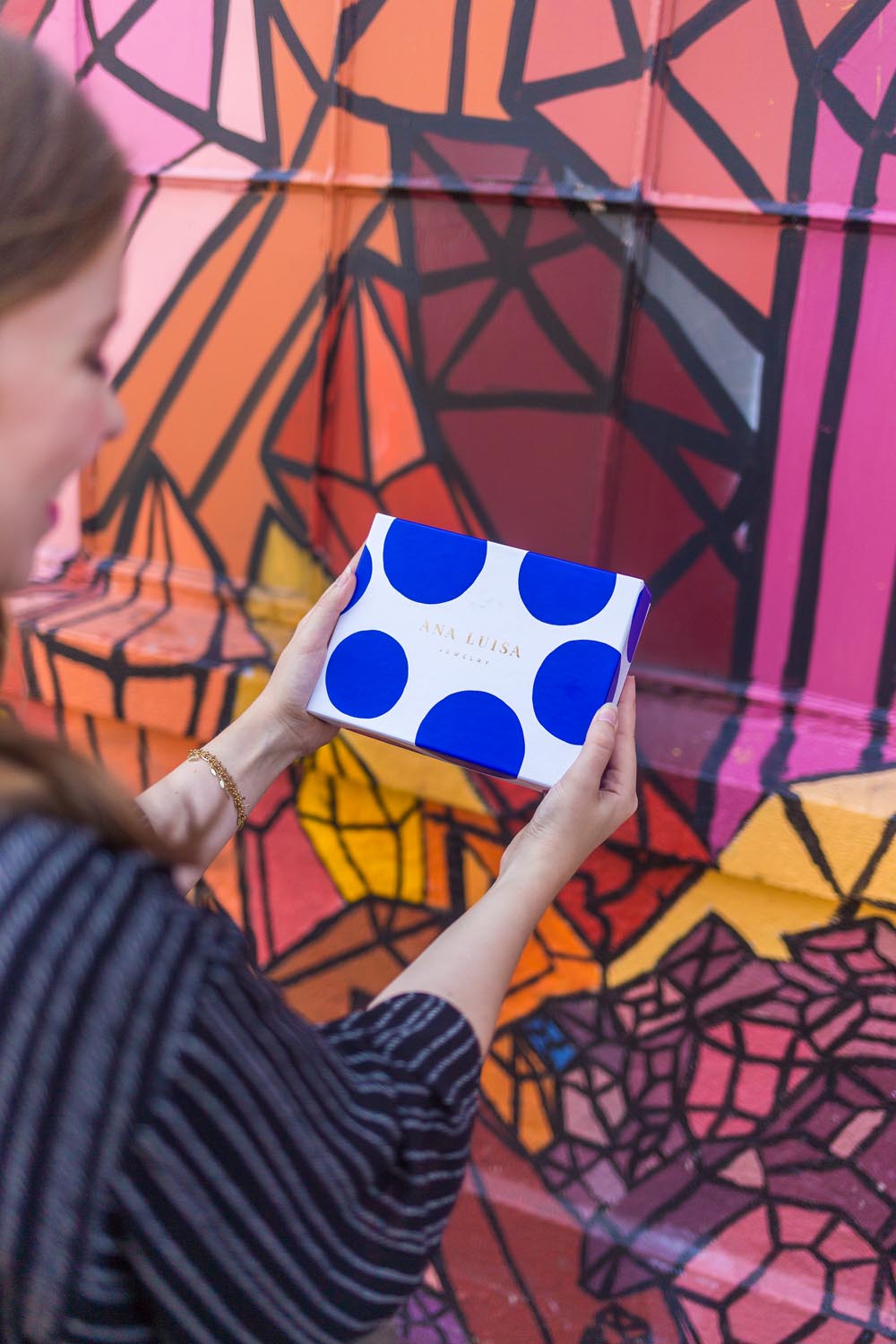 I already have my eye on a few new trendy pieces. (Peggy Mobile earrings, please! And how pretty is the Adele Cocktail ring?! You can see more fashion jewelry trends on their blog, too!) I can't wait to continue wearing my Ana Luisa pieces and keeping an eye out for their new releases. Don't forget to sign up for a free membership on the Ana Luisa website and check out their amazing collection!
How do you transition your outfits and your jewelry pieces from activity to activity? Have you checked out Ana Luisa Jewelry before? I'd love to hear what you think!