One thing I've learned about pet ownership? Expect the unexpected. Like humans, it seems that all pets have a health issue at some point in their lives. Whether it's allergies, a digestive sensitivity, an autoimmune disorder, or something else, it can be hard to figure out and manage since our pets can't speak.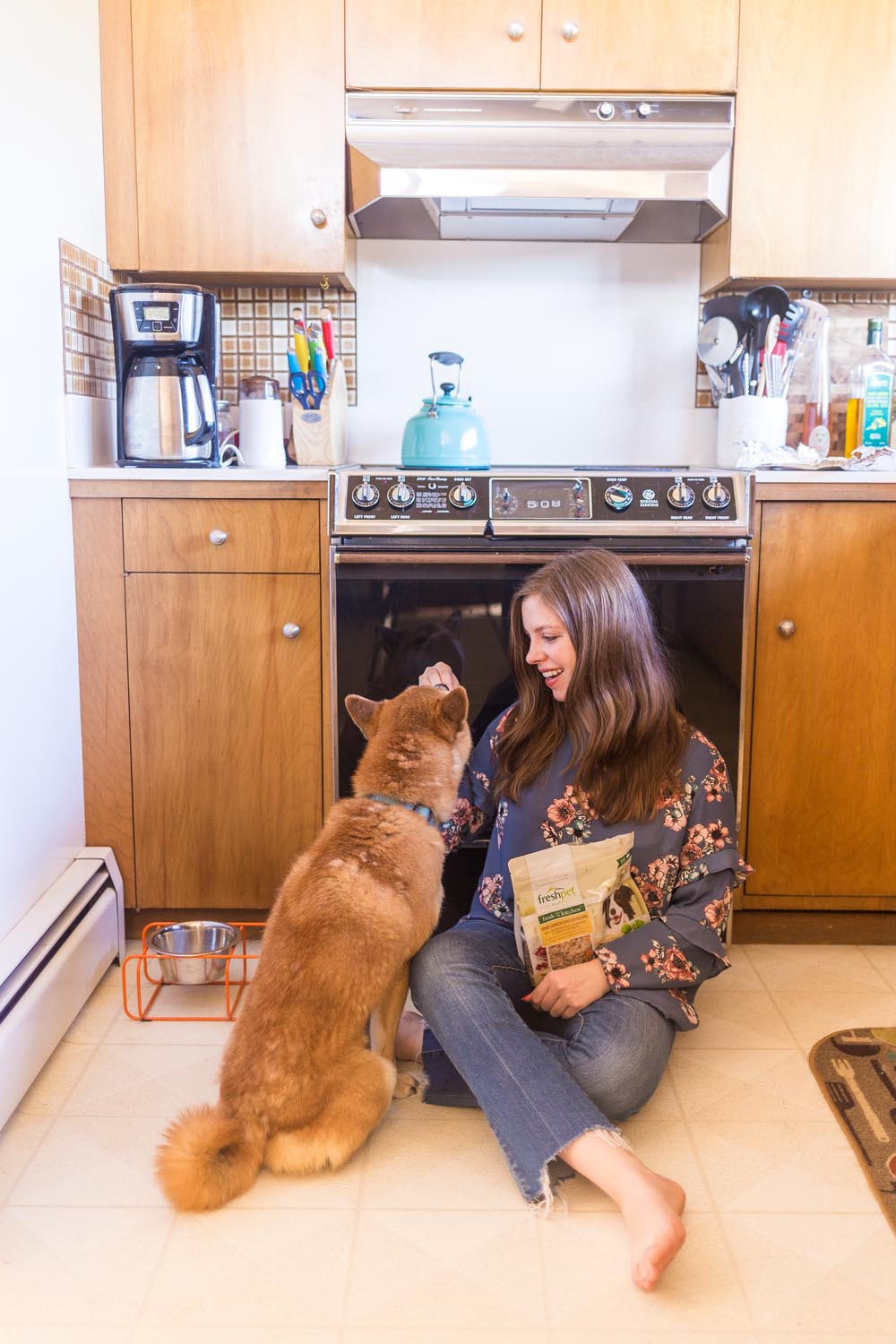 Disclosure: This post is sponsored by Freshpet. All opinions are my own!
Early on, I learned Rigby has a sensitive tummy. That means he's a little high maintenance when it comes to meal time, and traditional dog kibble fed as his main diet doesn't agree with him. A few years ago, I was introduced to Freshpet at the grocery store. I accidentally forgot to replenish his normal food so he was a little short on dinner.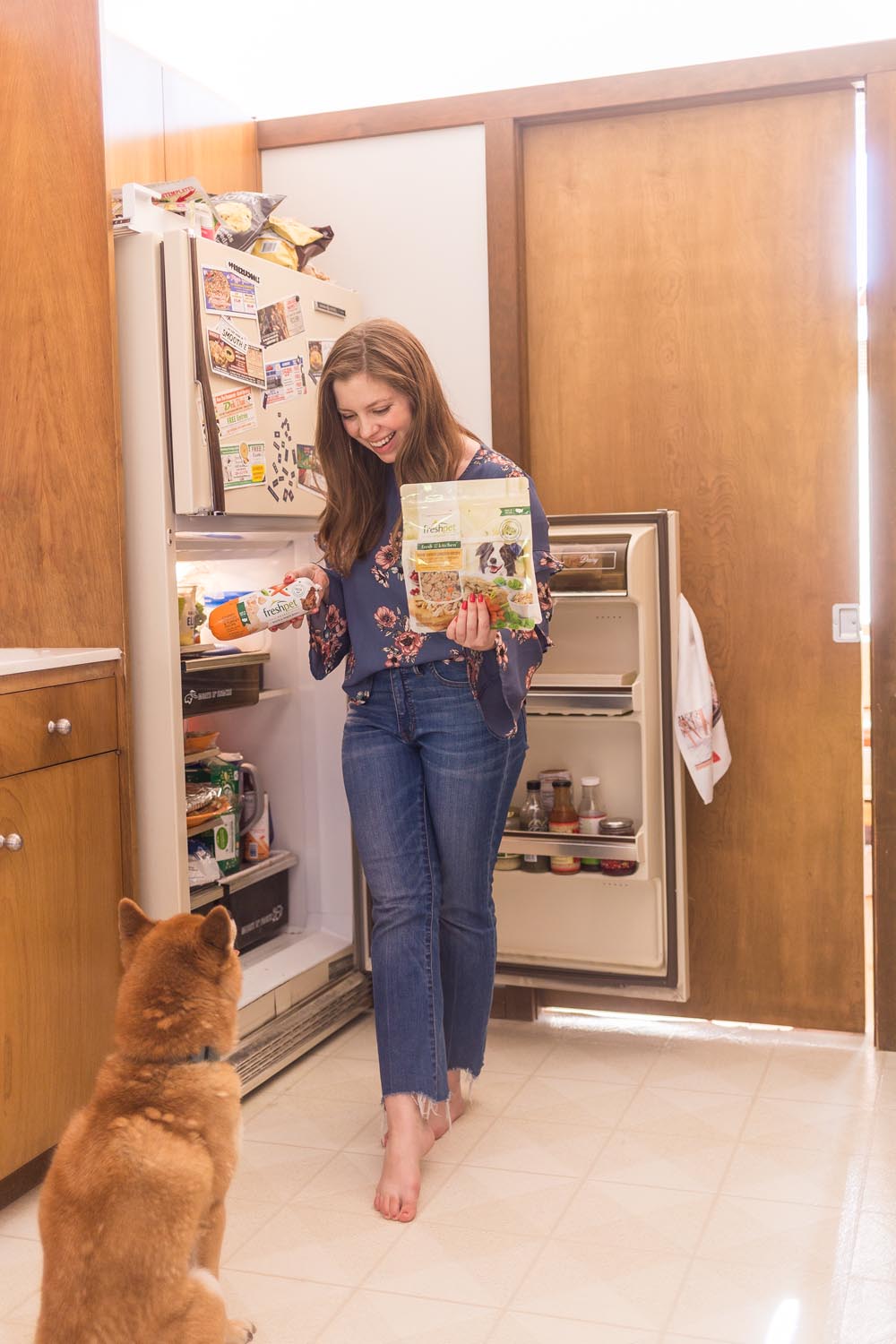 I have a bad habit of waiting until late to feed us all, so by the time that dinner was on the table, all that was open was our local QFC. There, I found Freshpet in one of the fridge coolers in the pet aisle. Intrigued, I opened it up and started reading the bag for more information.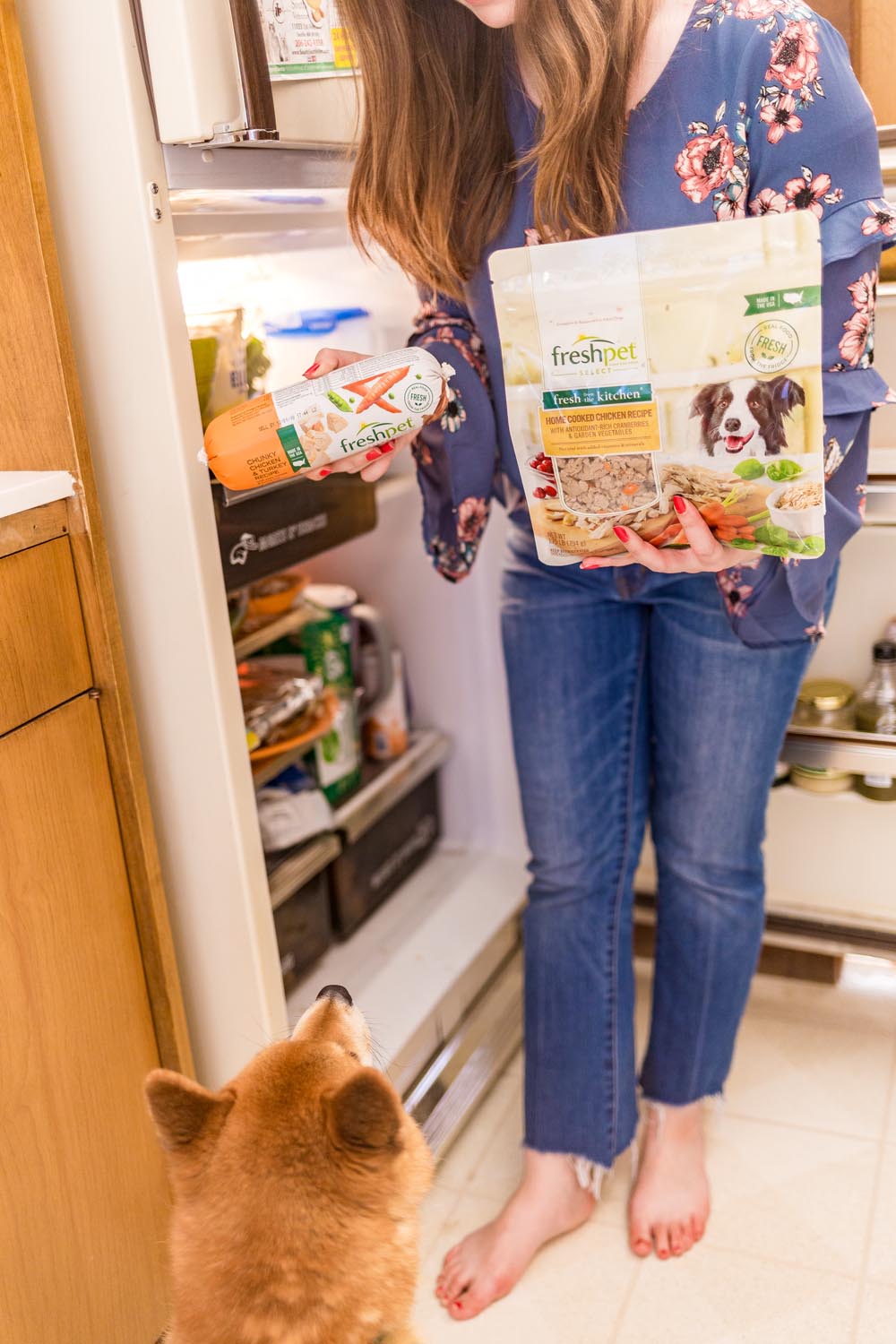 I didn't know much about the brand then but was relieved to see it was made here in the USA, is fresh, and used real ingredients I could pronounce. Upon opening the bag, I was shocked. It smells like something I wouldn't mind eating!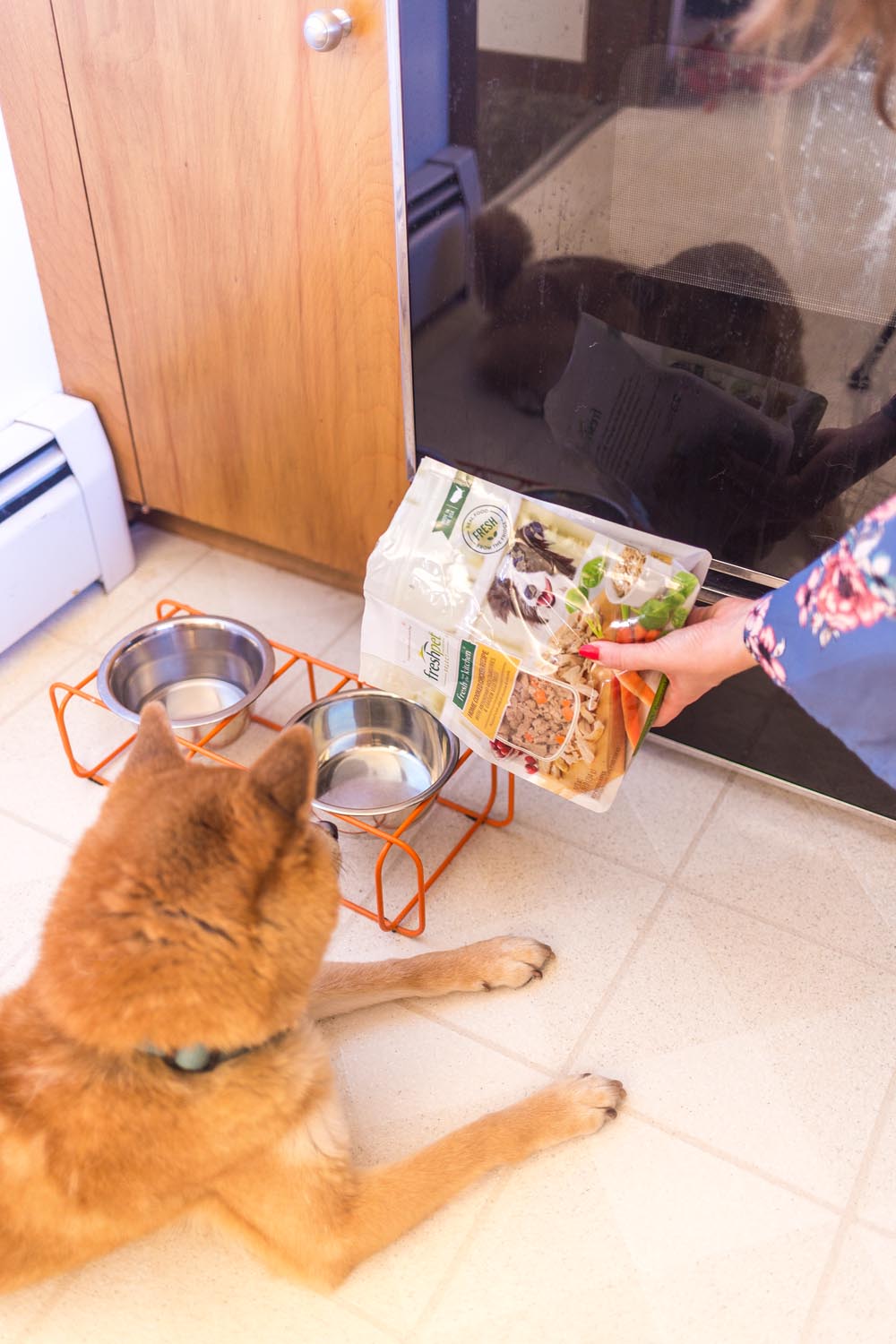 We also love that Freshpet is made with all natural ingredients, and doesn't take up too much room in the fridge. Freshpet believes that pet food should use fresh, whole ingredients that are gently cooked without preservatives.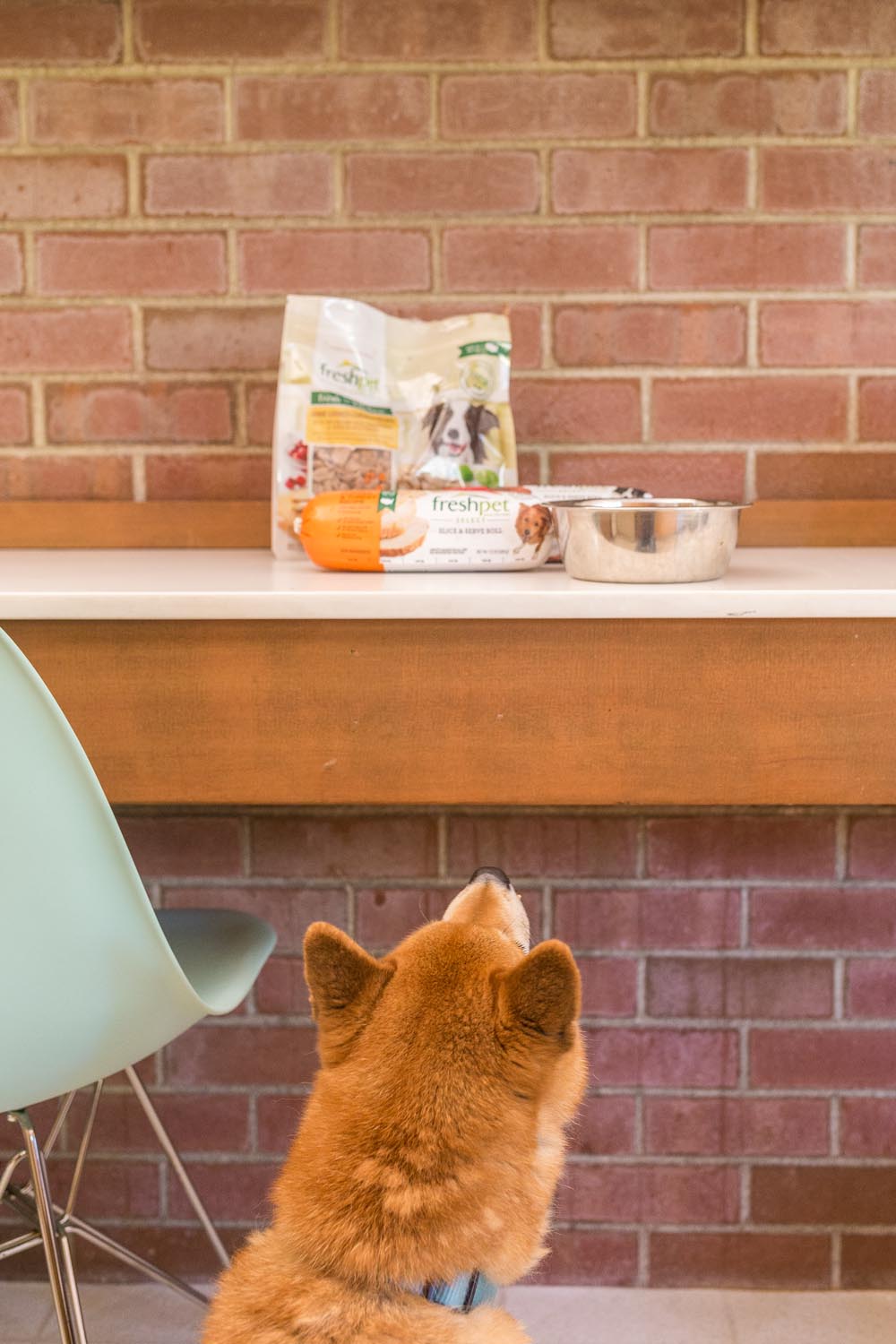 And, even better, Rigby approved of it too. I mixed it into his regular food and he gobbled up the Freshpet Fresh from the Kitchen goodies first. Over the years, Freshpet has been a food we can count on, whether we are feeding it full time, or using it as a food topper or treat. We also love Freshpet for traveling, as it's much easier to keep food refrigerated as opposed to frozen. It also is more convenient for pet sitters to feed, as it's less messy and safer to handle over more complicated diets.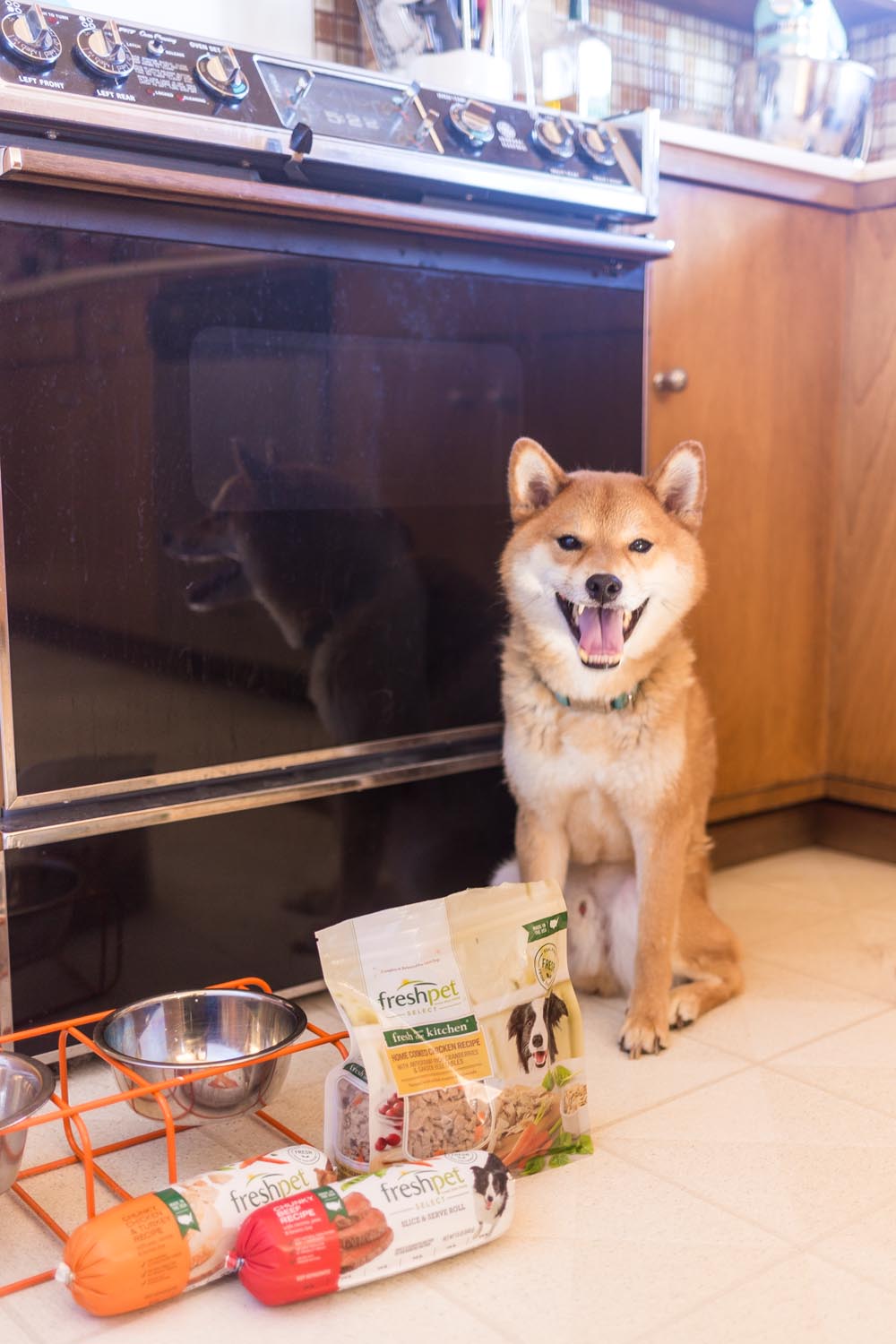 With Rigby's recent tummy troubles, his vet has encouraged a fully cooked diet for him. Freshpet easily fits the bill, and the convenience of locating it at a local grocery store is unbeatable. Here in the Pacific Northwest, look for Freshpet at QFC, Fred Meyer, Bartell Drugs, Target, and more! You can find a store location that carries Freshpet near you here.
Has your pet tried Freshpet? What did he/she think? I'd love to hear about your experience in the comments!