It's been a few years since I went back to school, but I can remember my most traumatic one like it was yesterday. I had applied to go to Washington State University almost as an after thought. At the time, j was wushu-washy whether I actually wanted to live in the middle of nowhere for four years of college, but figured it was worth it to apply to another in-state school, just in case.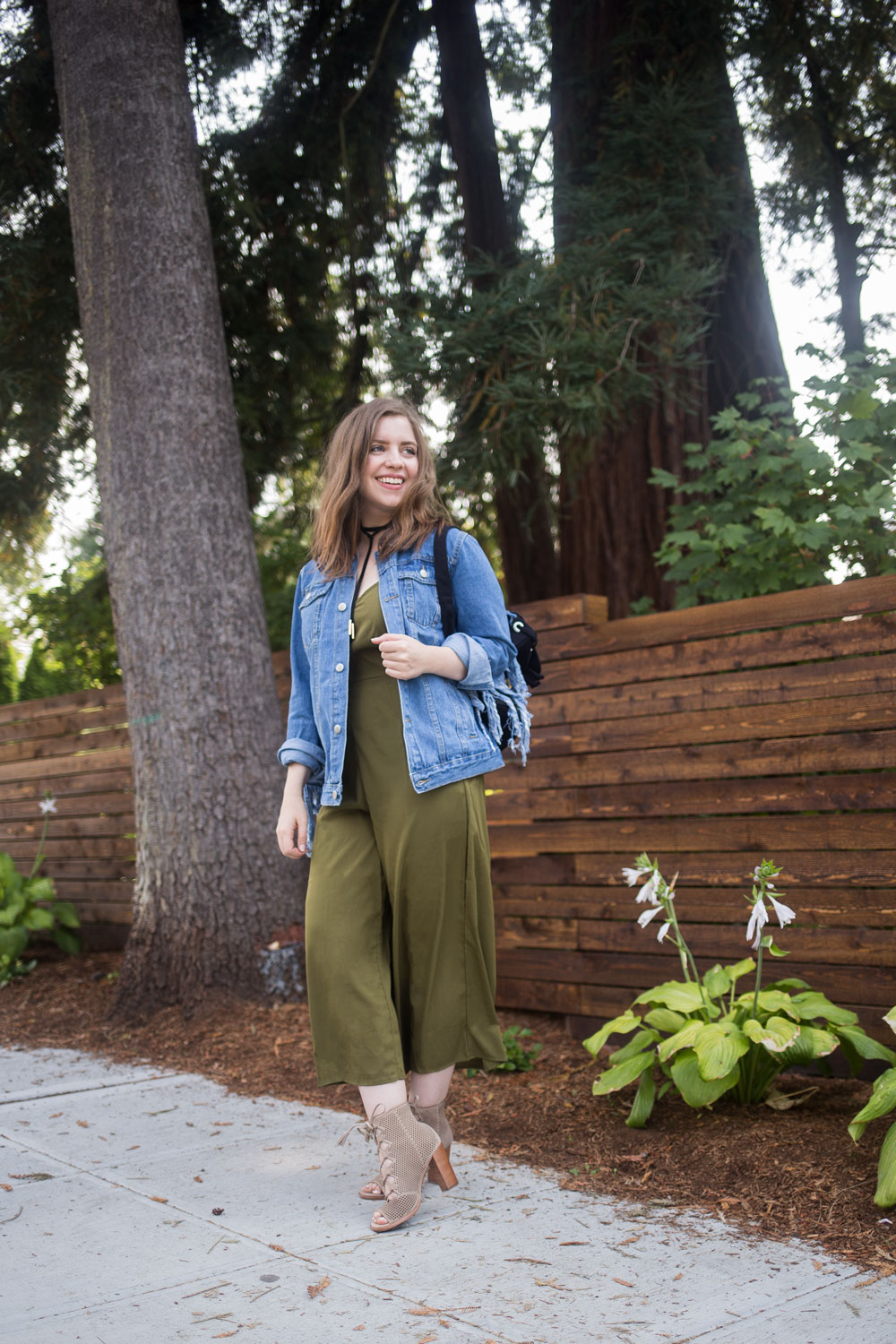 Disclosure: Boohoo provided some of the pieces in this outfit, but all thoughts are my own. This post also contains affiliate links. If you make a purchase, I may make a small commission.
If you're not from the area, Pullman is a small college town east of the mountains. It's about an hour and a half from civilization (a bigger city, Spokane) and about 10 minutes from the Washington-Idaho border. So yeah, middle of nowhere! And about this time, too many years ago than I'd wish to share, I was off to that mysterious place for freshmen orientation. What can I say, I'm a bit reminiscent of that time in my life and couldn't wait to share a fun outfit that reminds me of heading back to school with Boohoo, one of my favorite affordable places to shop.
What I'm Wearing
Denim Jacket: Jodie Oversize Tassel Back Denim Jacket c/o Boohoo
Jumpsuit: Lexie Strappy Culotte Jumpsuit c/o Boohoo
Necklace: Annie Suedette Wrap Around Choker c/o Boohoo
Shoes: The Frye Company Perforated Ghillie Lace Sandal in Taupe
Backpack: Macey Floral Embroidered Rucksack c/o Boohoo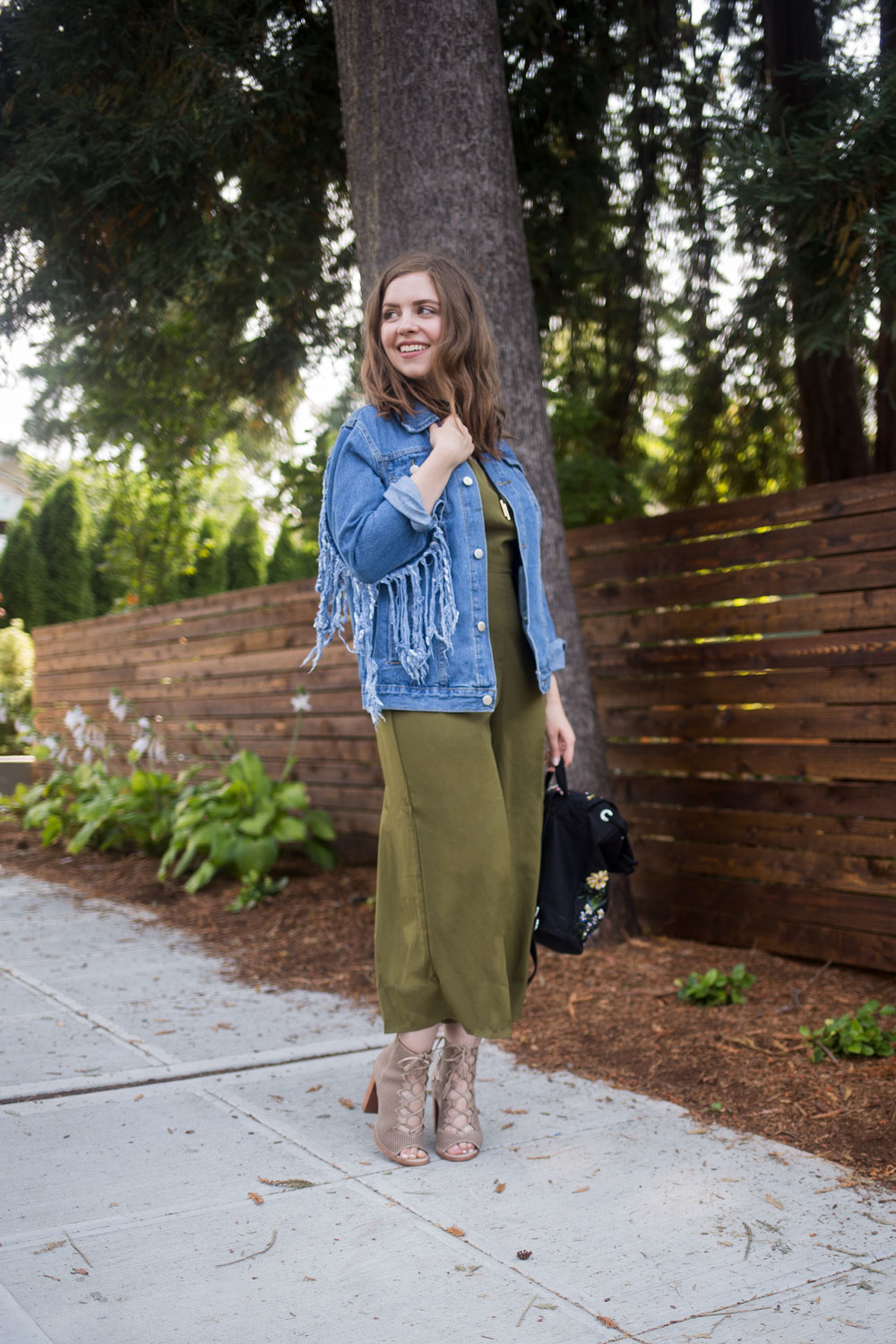 The irony of visiting a month or so later with a high school friend and proceeding to fall in love with he campus, the people I met, and he overall vibe (okay, let's be honest, it was somewhat all of the parties and the thrill of being so far from home) was not lost on me. But when I accepted my admission offer and proceeded to pack my bags, I had no idea what I was in for.
The University itself was wonderful. The location for this city girl? A bit of a rude awakening. I technically have never lived in the heart of any city, but it's never been out of reach for me. A quick trip downtown on a weekend was only about 30 minutes from my hometown after all.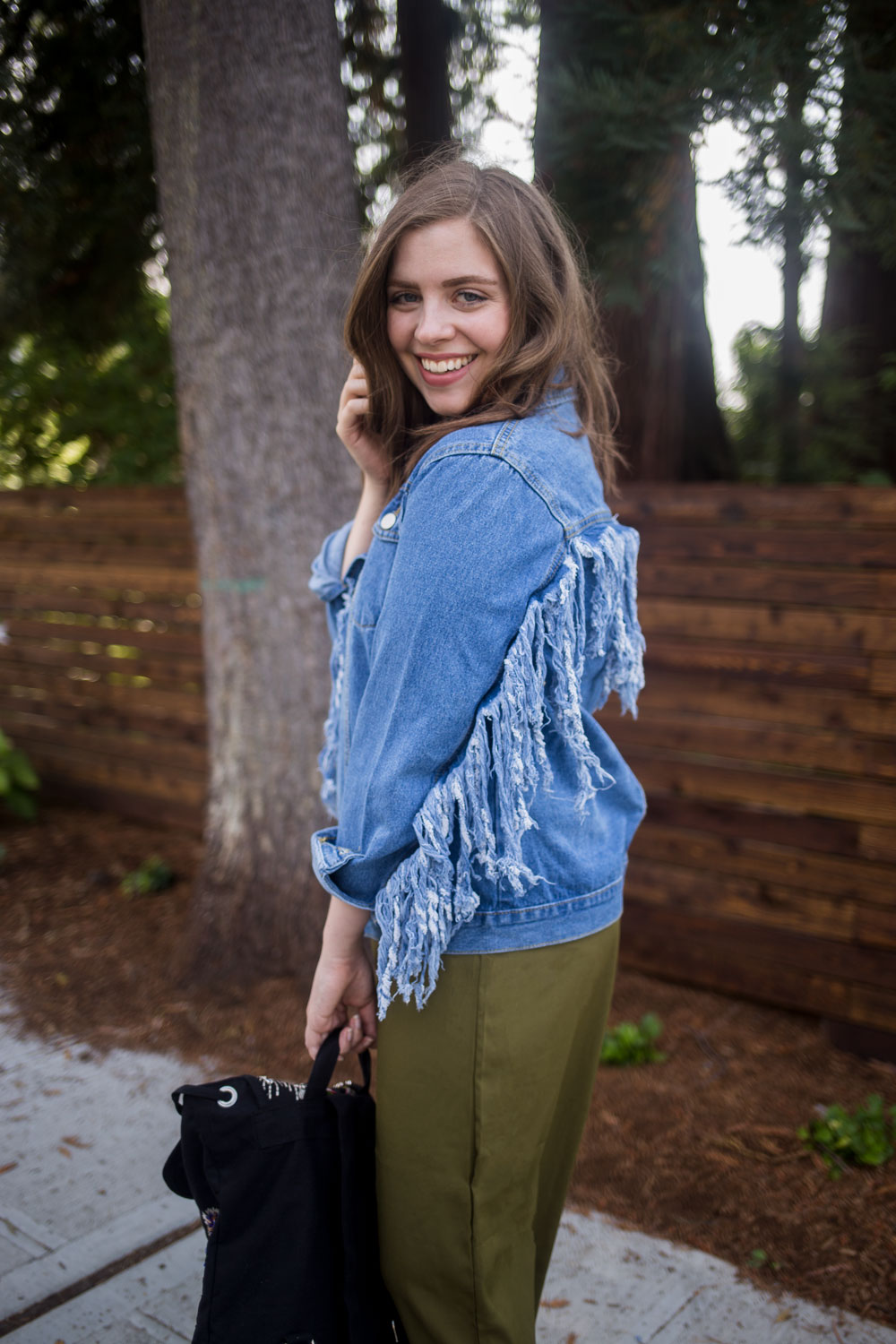 So when I packed my bags a week before school was set to start and took off in my red Mustang, I had no idea how different it would be. I arrived, picked up my room key, and signed up for orientation. I hadn't wanted to take orientation during the school year, so I decided to come to school early and take it then. (Probably not the best idea in retrospect! Campus was a ghost town.)
When I opened the door to my dorm room for the first time, I think I had a bit of an out of body experience. It looked like a military barracks more than a room. It was the size of a small bedroom, but instead of one person sleeping there, two would. The beds looked more like couches than where one would sleep, and the desk and bookshelf was attached all in one piece. The closet was more like a tiny coat closet, and if you wanted to change in private… good luck.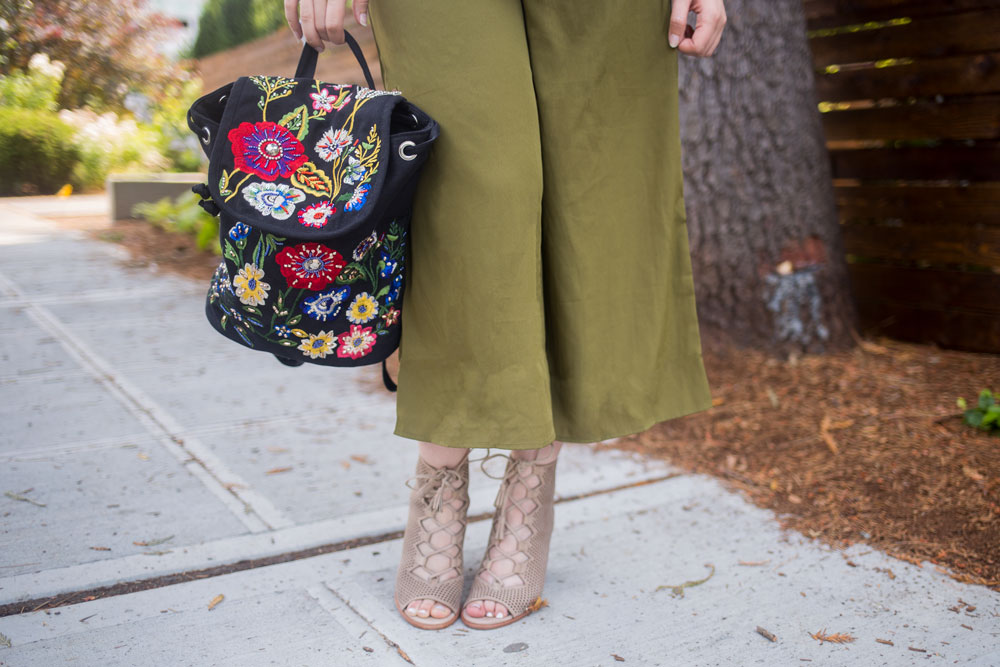 As an only child, realizing I would have to spend a year so close to a stranger terrified me. The white walls and light colored wood overwhelmed the room with very little space to make my own. But, I took a breath, called a few friends panicking, and they talked me down. When my parents arrived shortly after to help me move in, they could sense I was still in a state of shock. Still to this day they joke about my barracks and the look on my face when they walked in.
I survived 3 and a half years at WSU and was able to graduate a semester early. Moving back to Seattle was a relief; Pullman was fun, but ultimately not for me. I got my degree, and later a job in the city I love. The city has my heart and probably always will.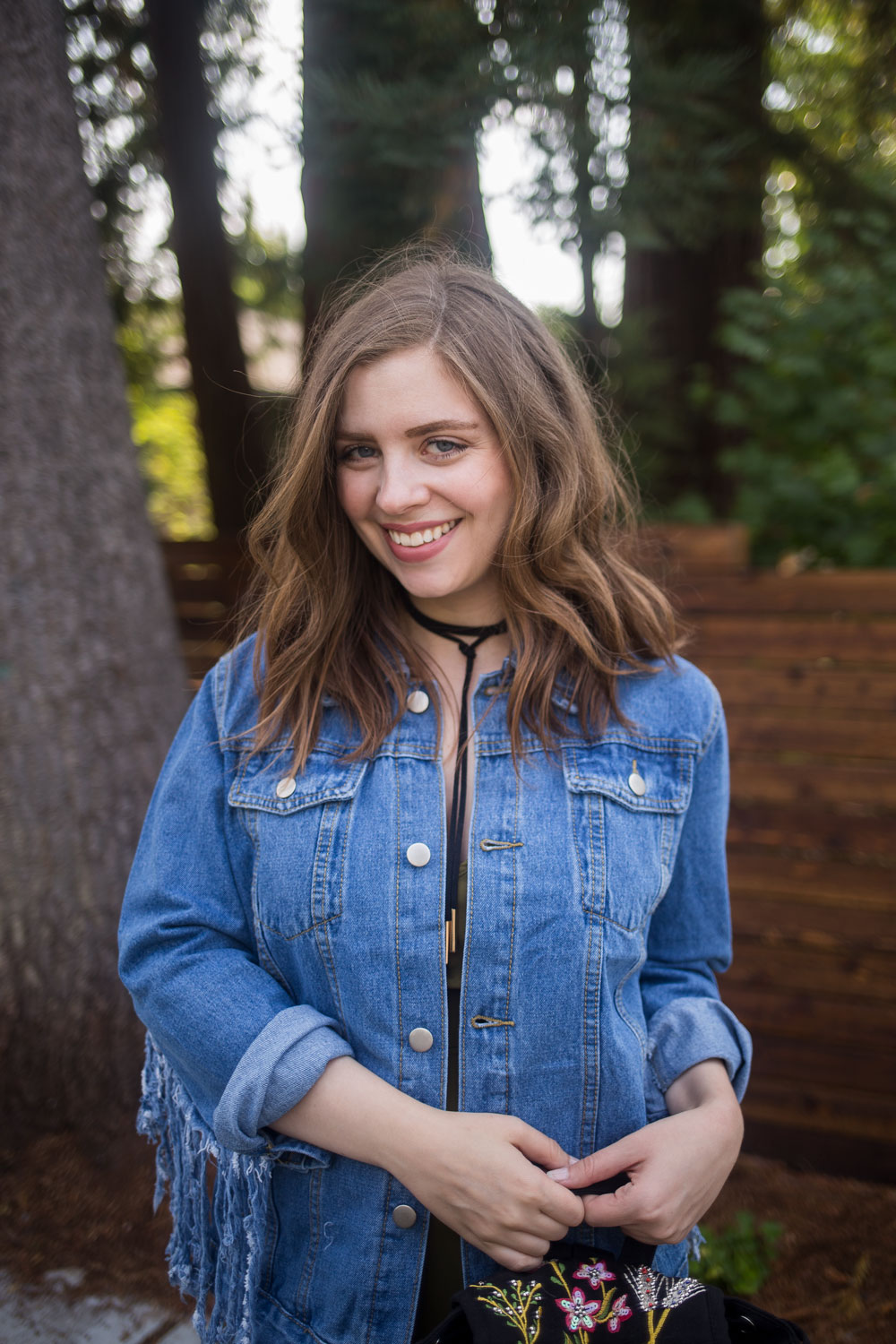 When back to school time comes every year I think of my college memories fondly. I always looked forward to the back to school shopping; a new outfit or two, school supplies, and later in my school years, the decor to furnish your own place. Now back to school shopping represents a change in season; a new opportunity to try a new trend, to add a new piece to my wardrobe, and to revisit some old memories.
Do you still back to school shop, whether or not you are actually heading back to school? So you have any fond or memorable back to school memories? I'd love to hear about it in the comments!