Oh hi, remember me? I'm the girl who used to blog here regularly. Somehow, the end of summer ended up being a whirlwind, and while I've kept up on Instagram, my little blog has suffered. To be honest, I was incredibly surprised to look at my calendar and realize it has been over two weeks 27 days (thanks, Jae! ; ) ) since my last post. Oy.
You know, after blogging for 3+ years, life changes. I started this blog as a way to document Rigby growing up. (Hence the name, I sometimes forget that new readers may not remember the old days, my rambling posts, and the puppy photos!) While I don't have any plans to go anywhere, I guess I just needed a break to live life a bit.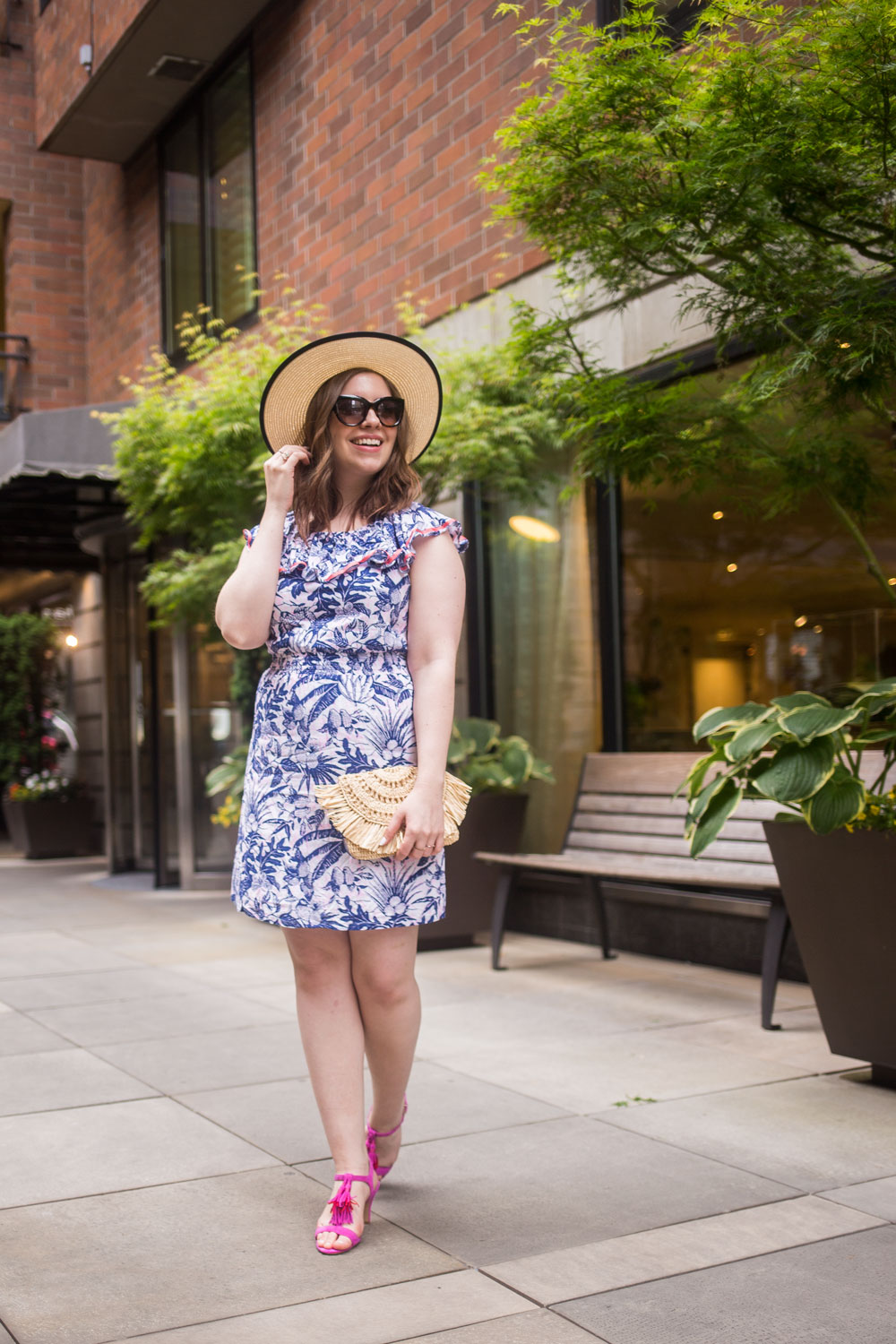 Photos by Megan of Diary of This Girl
Today I thought I'd catch you up on what's been going on behind the scenes, and what I've been working on. I may not have been actively posting on the blog, but I've kept up on Instagram, and many of the photos I've shared there will be future posts.
I guess I'll start back in August. After I wrote the post about what I've learned about home ownership, things took a turn for the worst. It seemed, for a while, that everything was going wrong. I'll be honest, it was stressful, exhausting, and financially and emotionally draining. Fortunately, though, things got figured out, and we finally have working laundry. Two things to learn from our house: don't use Draino in galvanized pipes (used in homes built before the 80s, typically) and never water your plants in your sink. Don't ask, just take my word for it.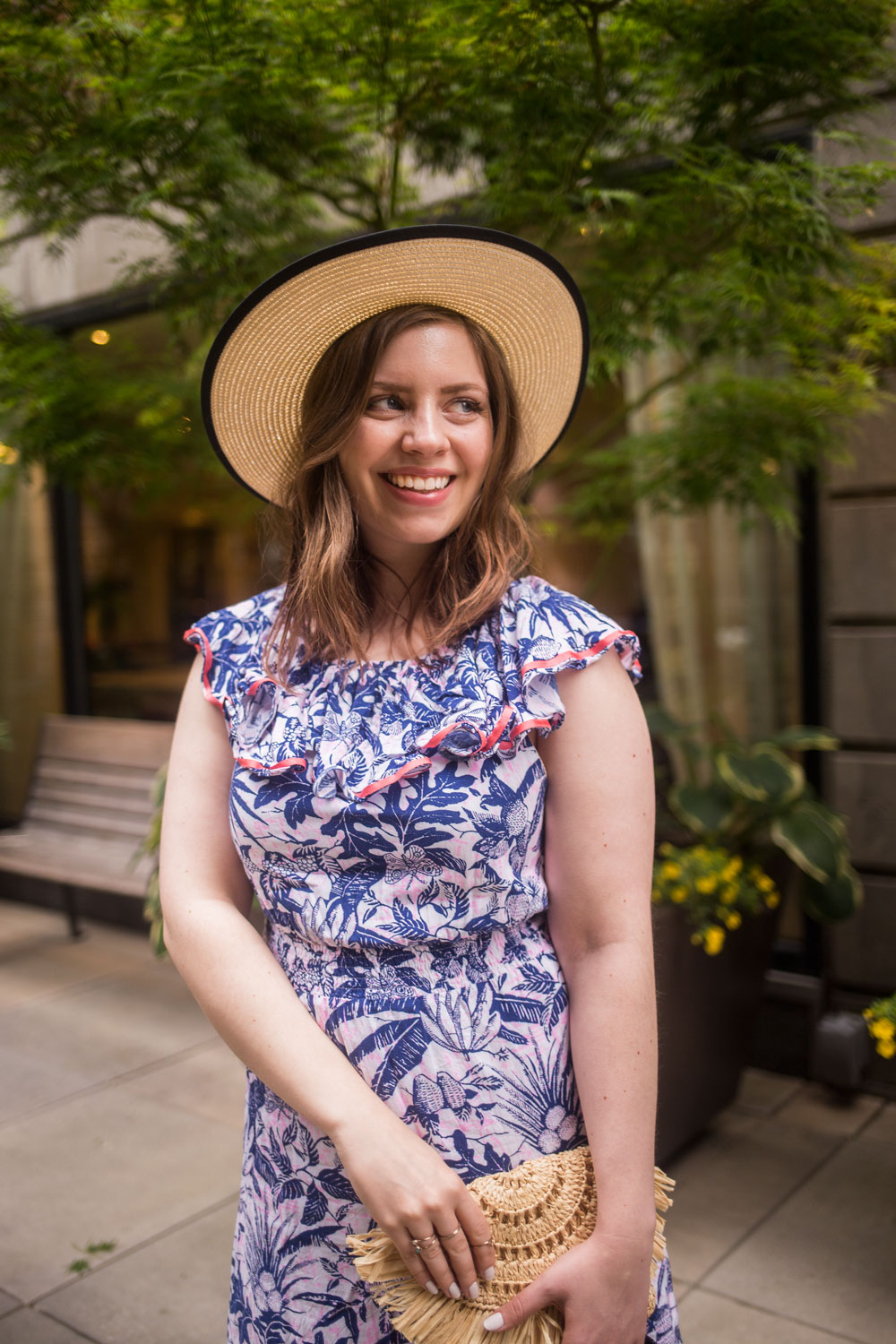 Fortunately, by the end of August, fewer things started going wrong. Don't get me wrong; home ownership is not for the faint of heart (especially if you end up in a home that had some hidden, deferred maintenance as we did!). But, we still love it, and I don't regret it at all.
Then by mid-August, I had decided I was going to New York Fashion Week with my friend Rebecca of Blogger Not Billionaire. If you aren't a blogger, then you may not know much about the behind the scenes preparation that goes into attending. Basically, it involves emailing anyone and everyone that might have an into one of the shows and pitching your way into an invite. Most will say no, because bloggers are still relatively small potatoes, and even more so if you don't have hundreds of thousands or millions of followers.
Basically, for two weeks I spent lunch breaks, bus rides before work and my free time after work sending emails, putting together spreadsheets of who I contacted and when to follow up, researching contacts when emails bounced and planned what to wear. In retrospect, it was a little insane, and I'd probably do it a bit differently, but that's okay. I think it's good to go all in your first time, and it's given me a lot of inspiration to create a complete guide to NYFW for the first-timer.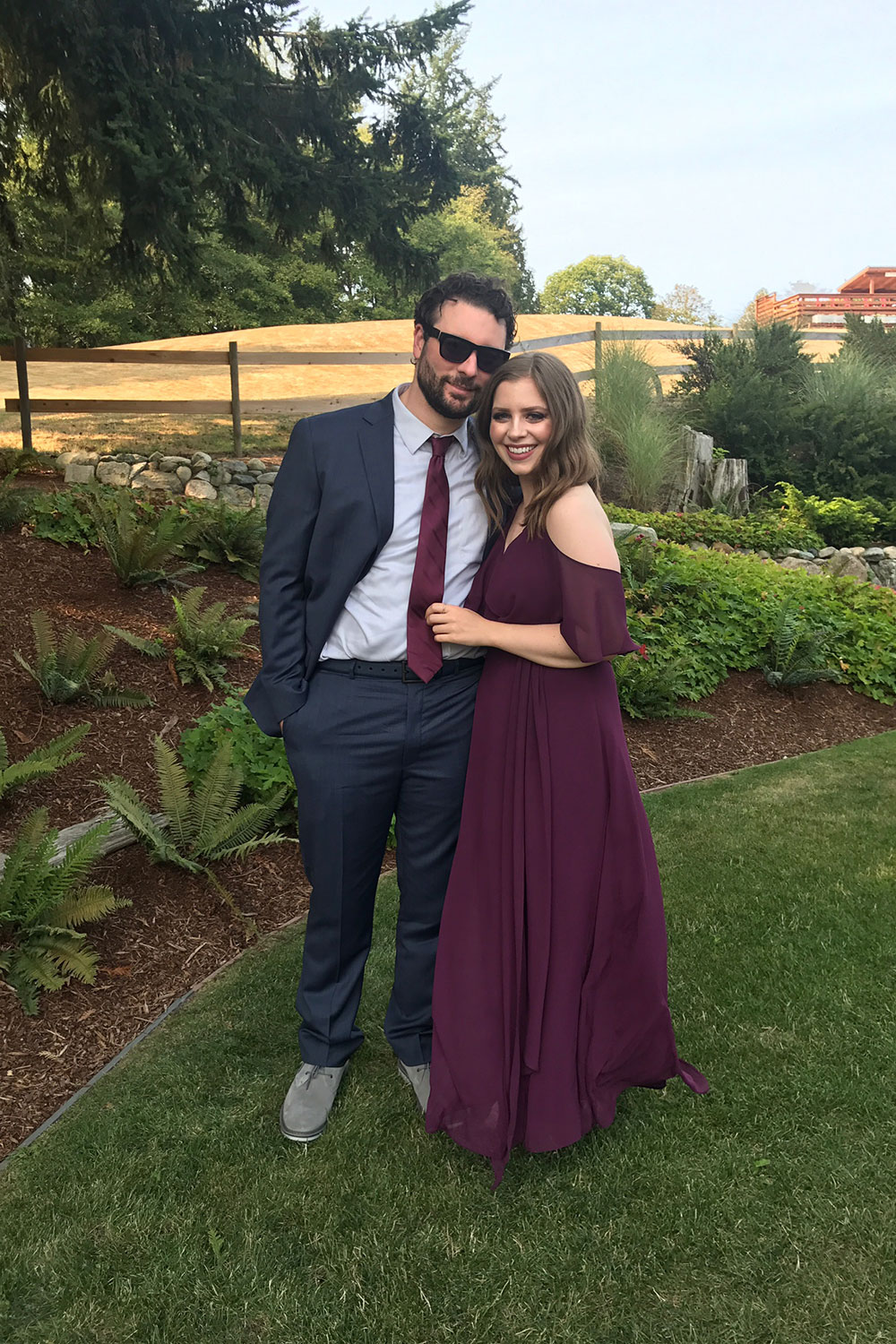 During this time, my friend Lisa from Story of My Dress got married. We traveled to Whidbey Island over Labor Day Weekend (and our 2.5-hour car trip ended up being more like 5 with terrible traffic!) and stayed in Langley, a cute beach town. More on that trip to come, because we took in some beautiful sights and ate some delicious food!
When I got back from Whidbey Island, I only had a couple of days before jetting off to NYC. During New York Fashion Week, I had the mistaken perception that I'd have all this time to catch up on posting, reply to emails, and who knows what else. Your girl has a few screws loose because I barely had enough time to get ready and make it to shows on time most days. Perhaps this was compounded by not going to bed early enough, but whatever. I never got on EST and my body confused.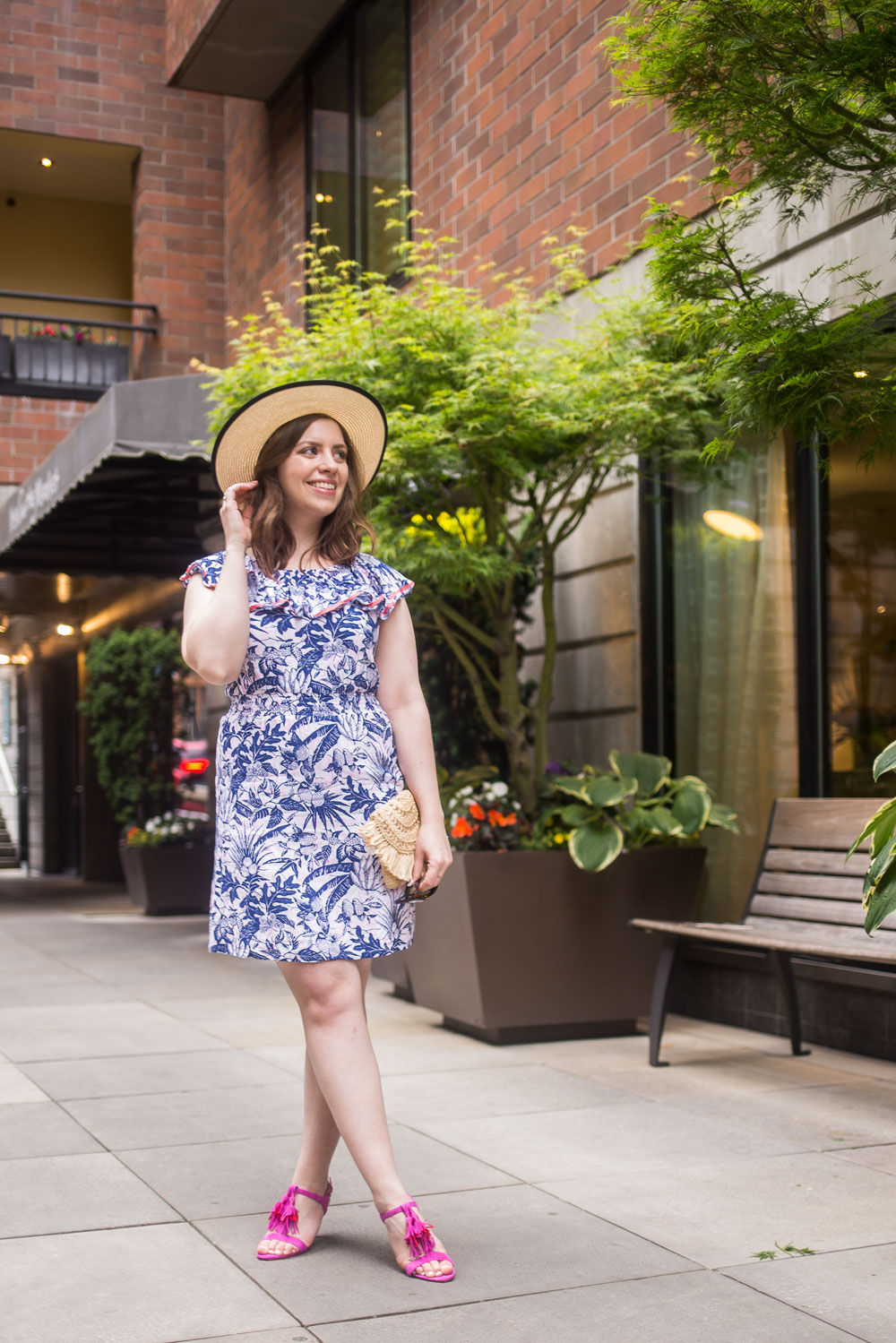 Unfortunately our first night in NYC, we had happy hour apps and drinks at a place that ended up giving us food poisoning. Later that night and the next two days were rough. If you haven't been to NYC, then you may not know that it's not always easy to find a restroom. Luckily, I didn't have any emergencies, but I sure didn't feel great. I powered through the best I could but missed several shows that I had been looking forward to.
We were in NYC for five days and returned home early last week. When I got home, work was utter chaos. We had been planning a big release around iOS 11 but a few things were going wrong, and it was pretty stressful. When I got home from work most days, I was exhausted.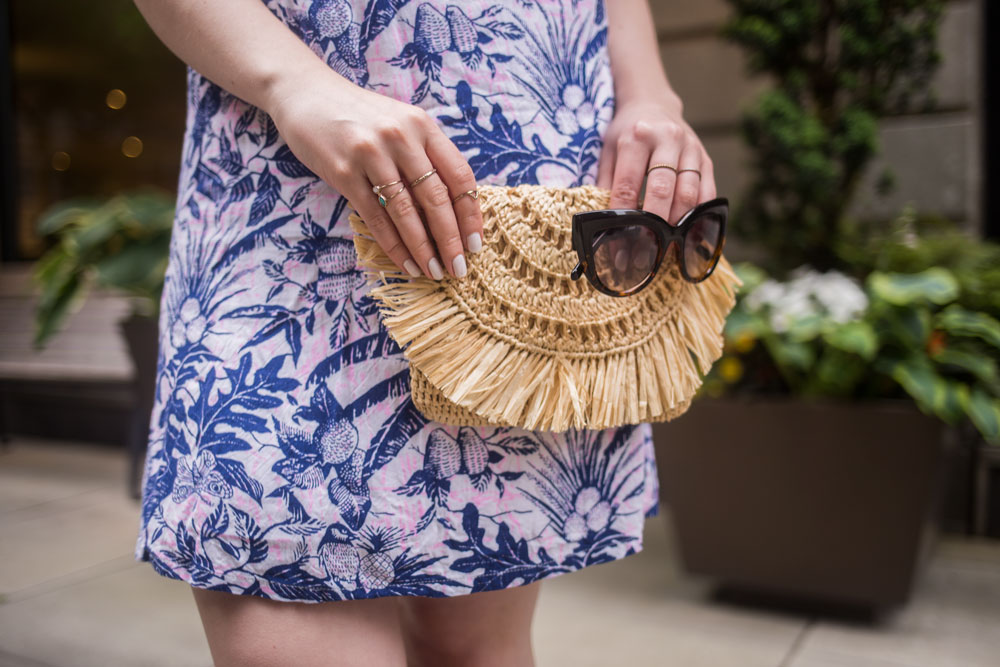 And that leads me to now; our app launched, I'm doing Bellevue Fashion Week this week, and I'm still trying to play catch up. But I'm back, and I'm excited to share more about my trips, fashion and beauty trends I'm excited about, and hopefully soon, some home content!
What have you been up to recently?! I'd love to hear, so let me know in the comments below! Also, if there's anything specific you want to see a post on, lemme know that too!
Thanks for sticking with me, even when I've gone MIA!