Well, fall is officially here, and that means a new makeup routine for me! This year I had the privilege of attending New York Fashion Week and one of the things that I loved about attending the runway shows, besides the clothing, of course, was the makeup! I saw so many inspirational makeup looks, and one that I couldn't get enough of was all of the shimmery autumn hues on eyes, lips, and cheeks.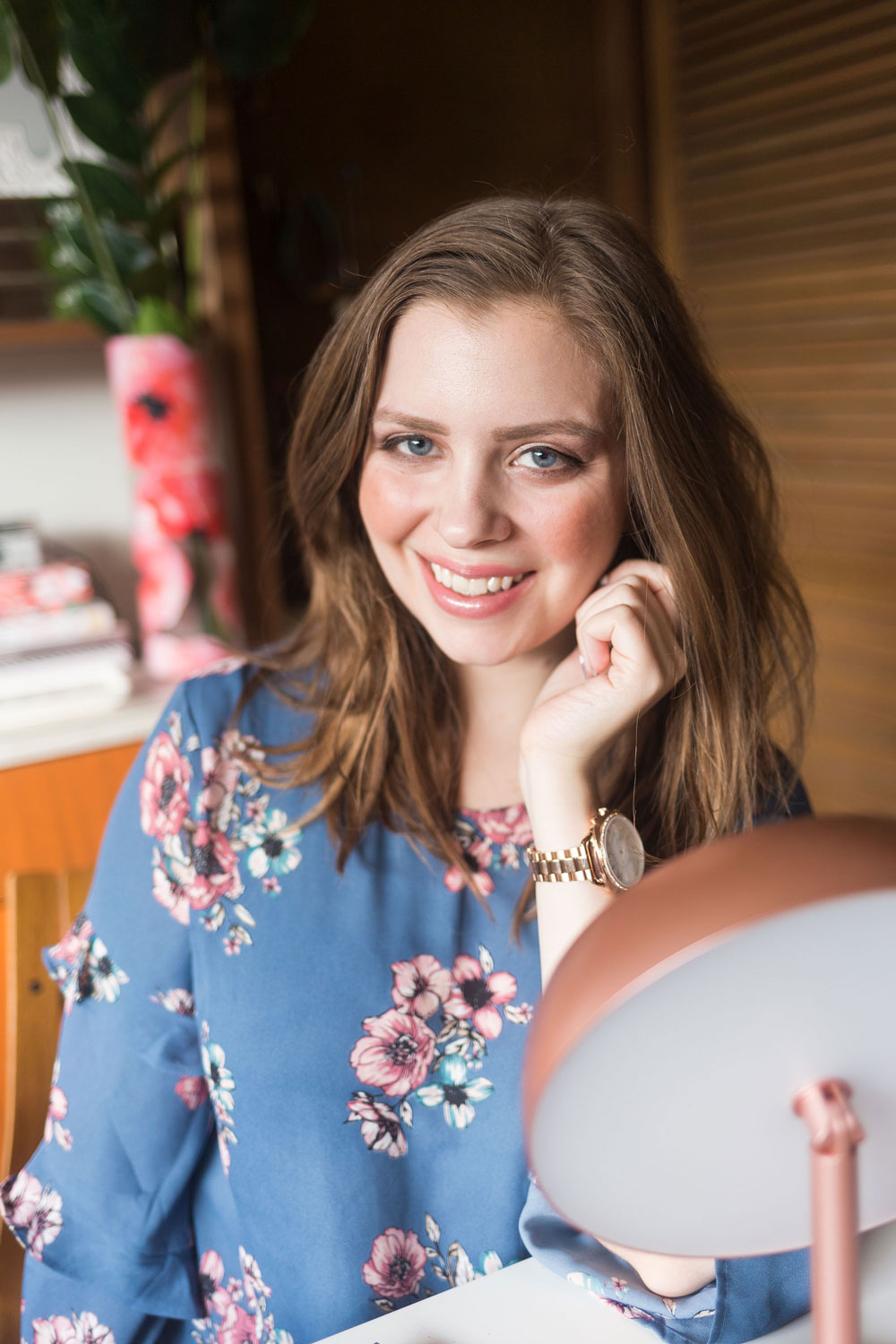 Disclosure: This post is sponsored by BeYu Cosmetics. All opinions are my own. #Sponsored
Fashion Runway Makeup with BeYu Cosmetics
Sparkling reds and violets, metallic lips, and lots of neutrals were seen coming down the runways, and I couldn't wait to try them out myself! I'm so excited to be partnering with BeYu Cosmetics (available locally at Bartell Drugs!) today because they have a plethora of color options, including warm tones for fall! Plus, their products are safe for sensitive skin, and never tested on animals. You may also recall I featured them last October in a fall makeup post, so why not another?! This time I'm trying out several new products, and reworking my makeup look with some of my old favorites!
To create this pretty makeup look, my first step is eyes. I tend to always start with the eyes to avoid any fallout from the eye shadow.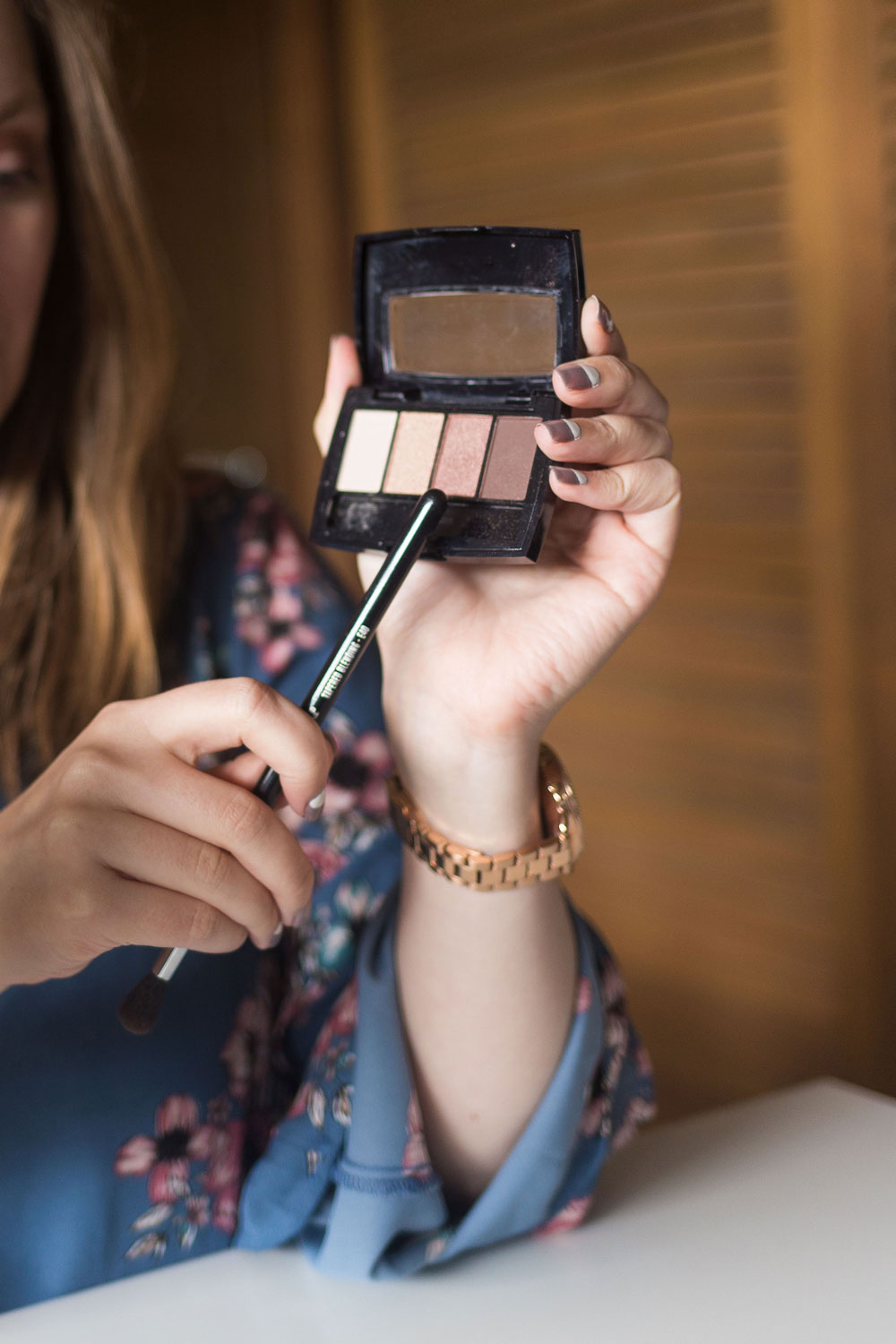 I used the Color Catch Eye Palette in No. 393 Autumn Leaf Shades and first took the rose shade and ran it all across the space above my eye crease. I saw a ton of looks on the runway focusing on a "blank" appearing lid with all the color concentrated above the crease. With a fluffy eyeshadow blending brush, I also took some of the deep brown and worked that into the outer v.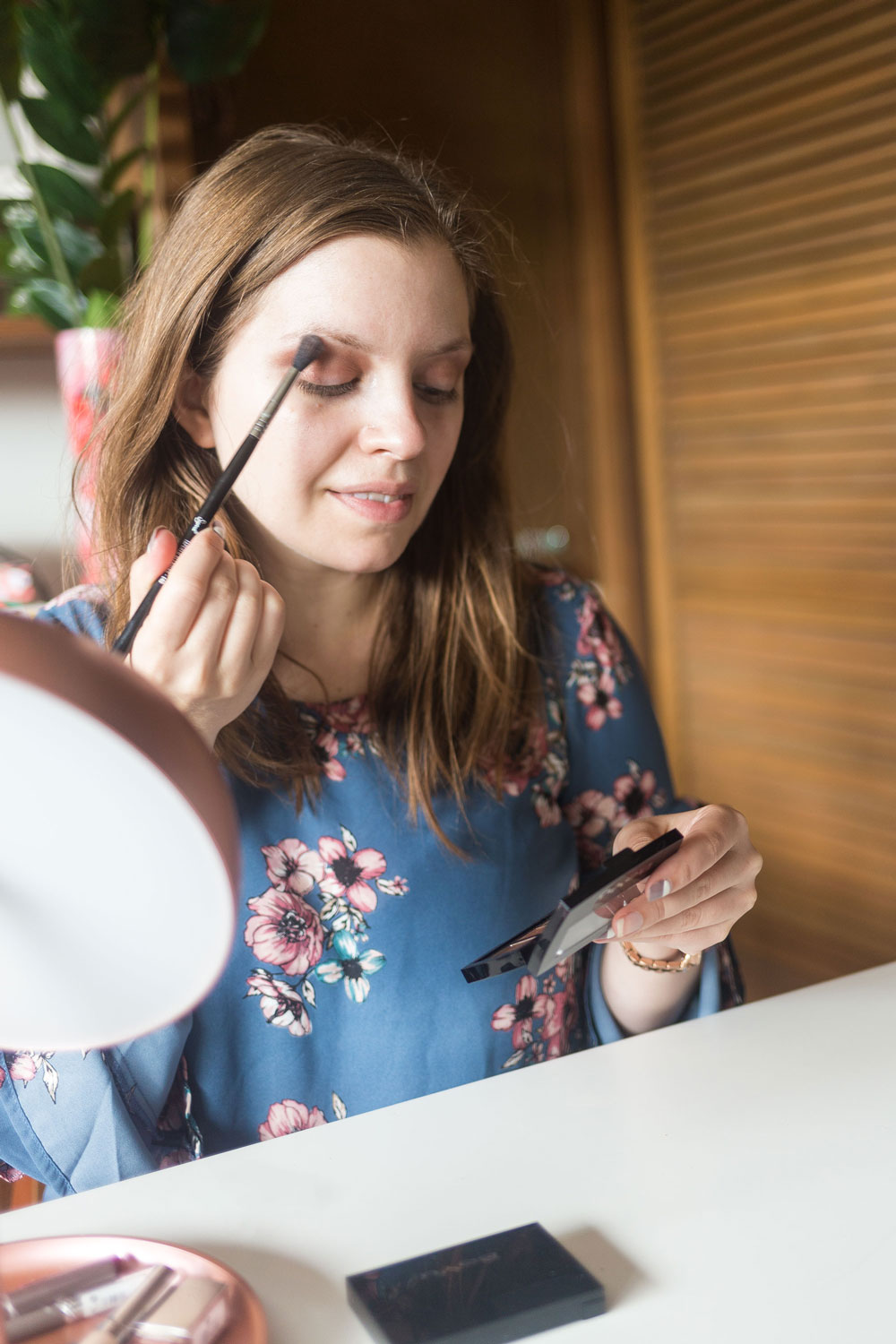 I also pressed the bronze tone shadow onto my upper lid. This is only a few shades deeper than my natural eyelid color, so I loved how this gave the appearance of almost nothing on my lid, but with a just a touch of color and shimmer. Finally, with my fingertip, I pressed the lightest shade into the inner corner of each eye, as well as in the center of each upper lid and under my brow bone.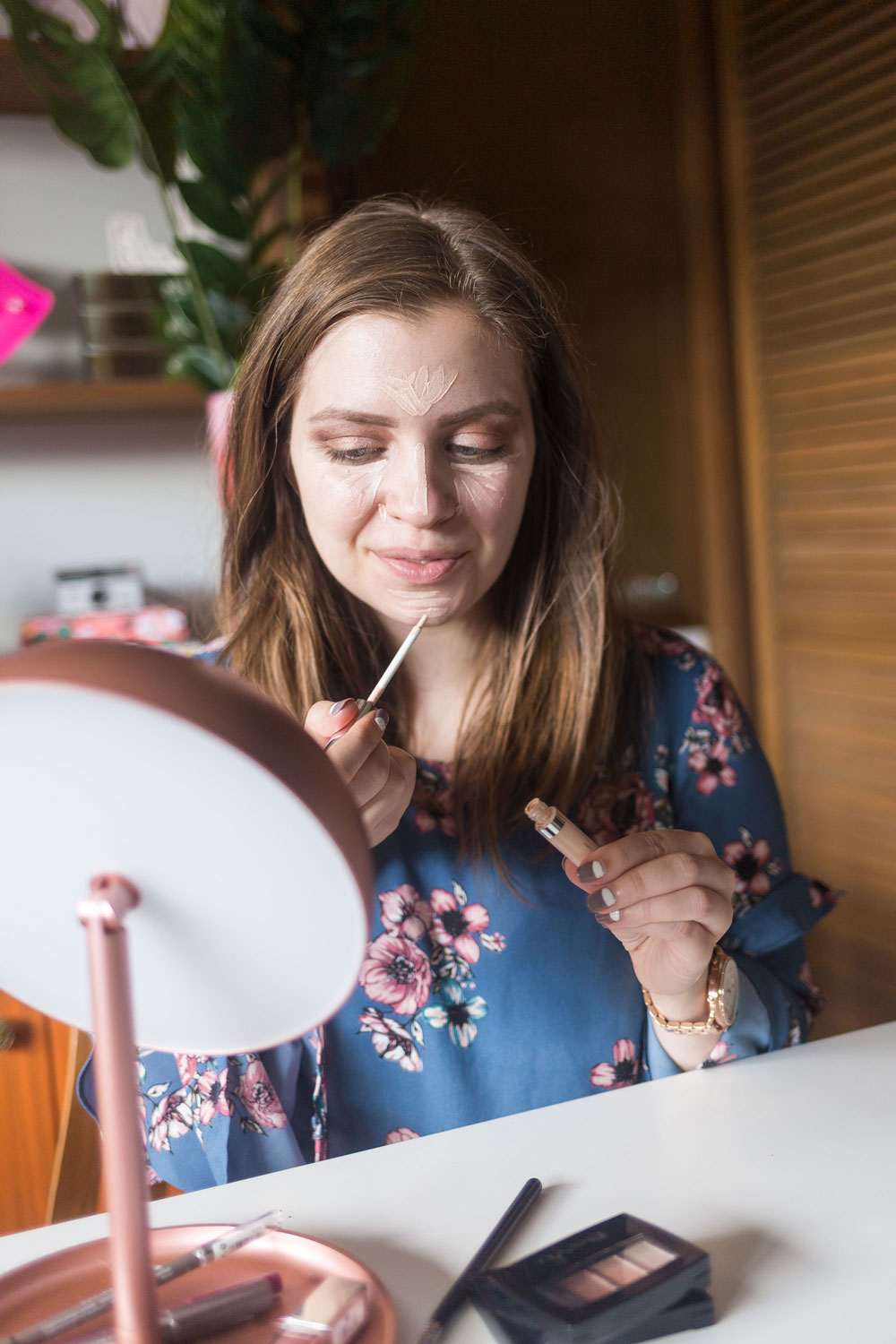 After my eyes were done, I went in with the Light Reflecting Concealer in No. 3 Vanilla White. I love how lightweight and hydrating this concealer is! It definitely does not offer full coverage, but is enough to cover up dark under eyes and red spots, which is all I need most days. I opted to skip the foundation in favor of a lighter weight coverage. That's what I've personally been doing more frequently on a day-to-day basis and find that my skin is much happier for it!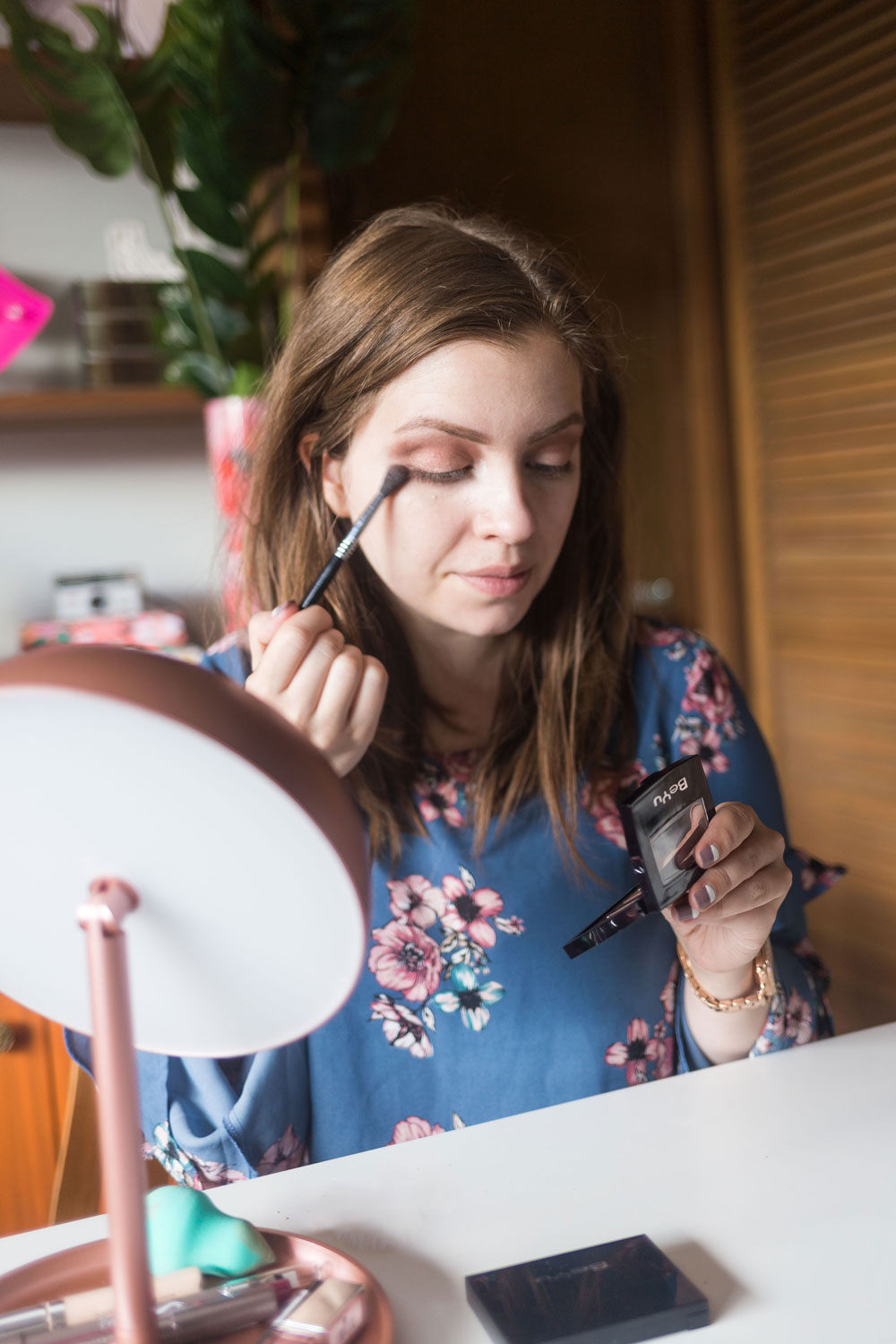 After concealer, I went back and finished off my eye look. I love a smokey lower lash line, so I ran a combination of the rosey shade and the dark brown there. If you get a little too much shadow, you can always go back and blend it out with the lightest shade in the quad!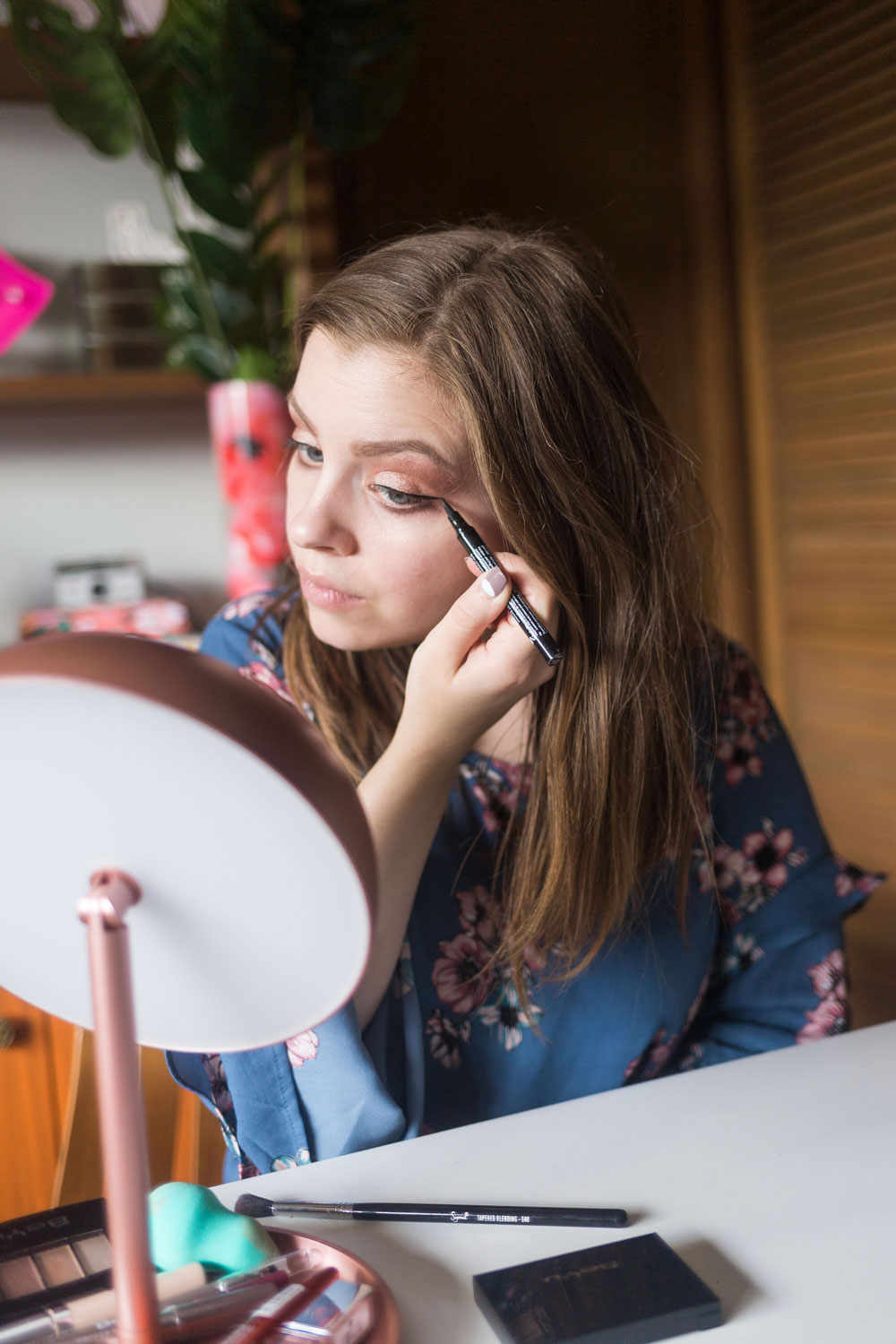 To pull the entire eye look together, a swipe of Long-Lasting Deep Black Eyeliner completed the look. I ran this from the outer corners to just before the inner corners for a small wing. I love how this gives just enough oomph to highlight your lashes without taking over your entire lid space!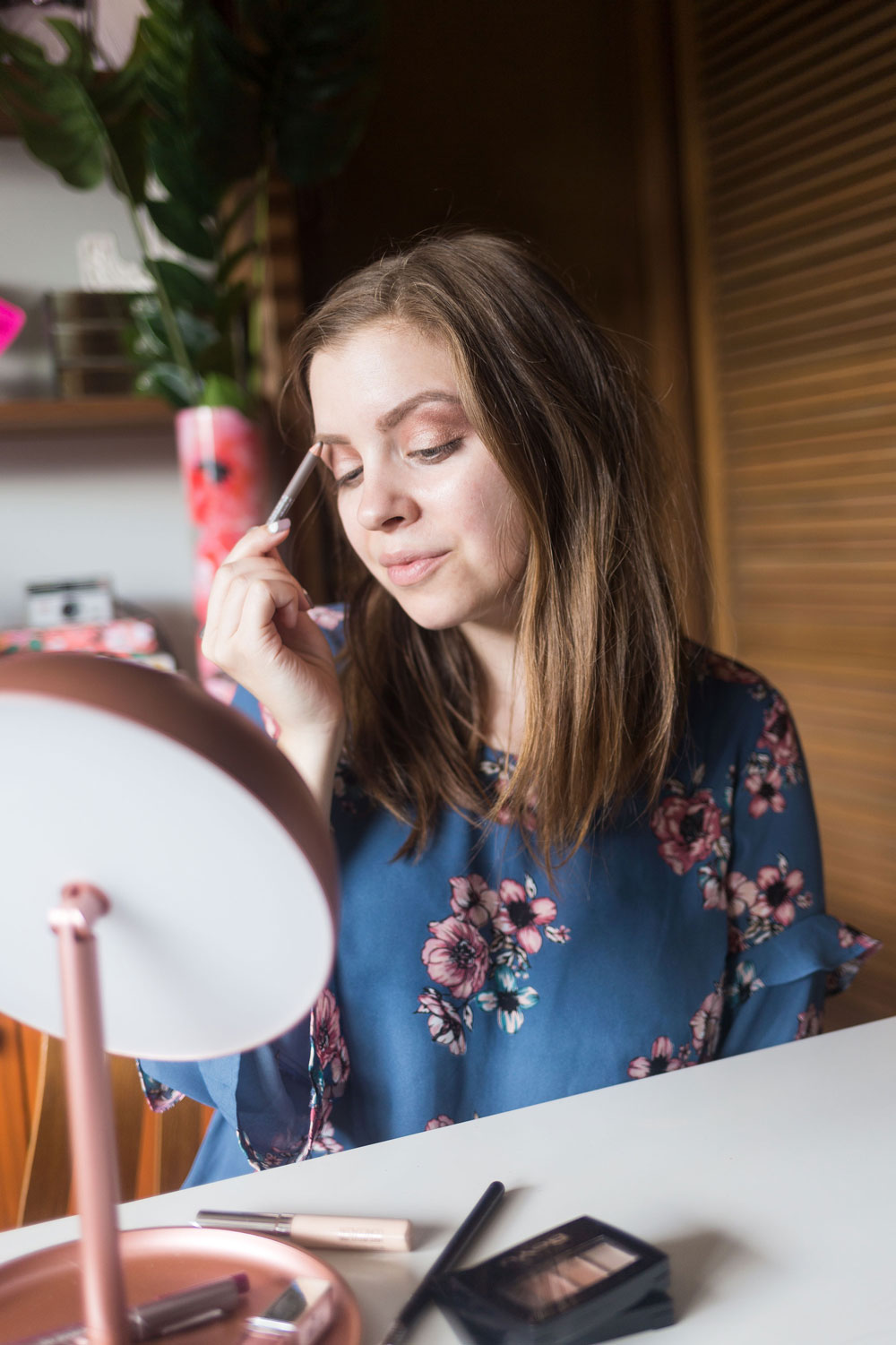 And don't worry! I didn't forget about the brows. Brows were making a big statement on the runways this season too, so I definitely spend plenty of time perfecting them. The Eye Brow Definer in No. 5 Earthy Brown makes it easy, and I loved the tone, which is the perfect neutral medium brown.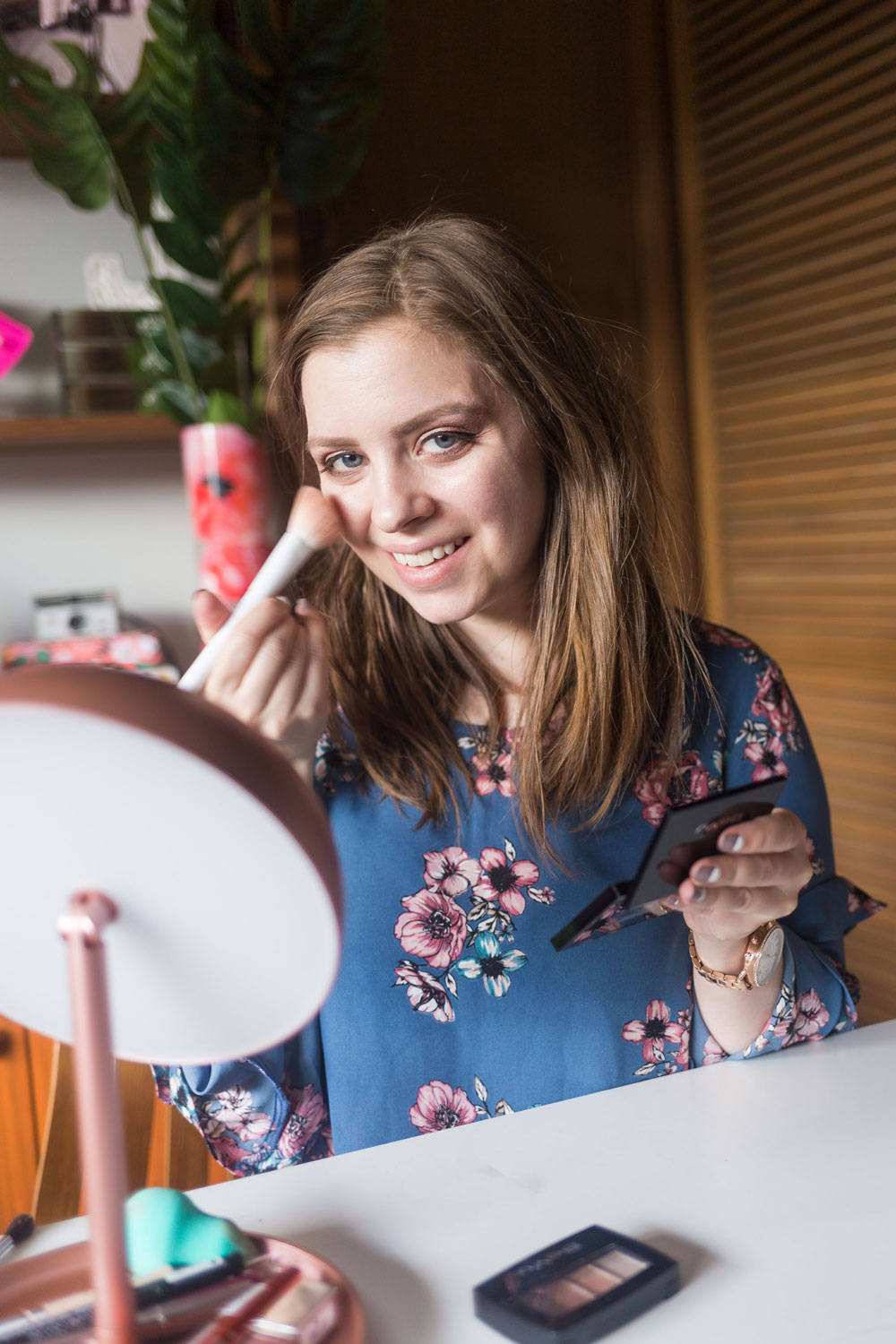 Once the brows were on, I popped the Catwalk Blush in No. 25 Rosy Brown on the apples of my cheeks. How pretty is this warm peach tone? It complements the eyeshadow perfectly!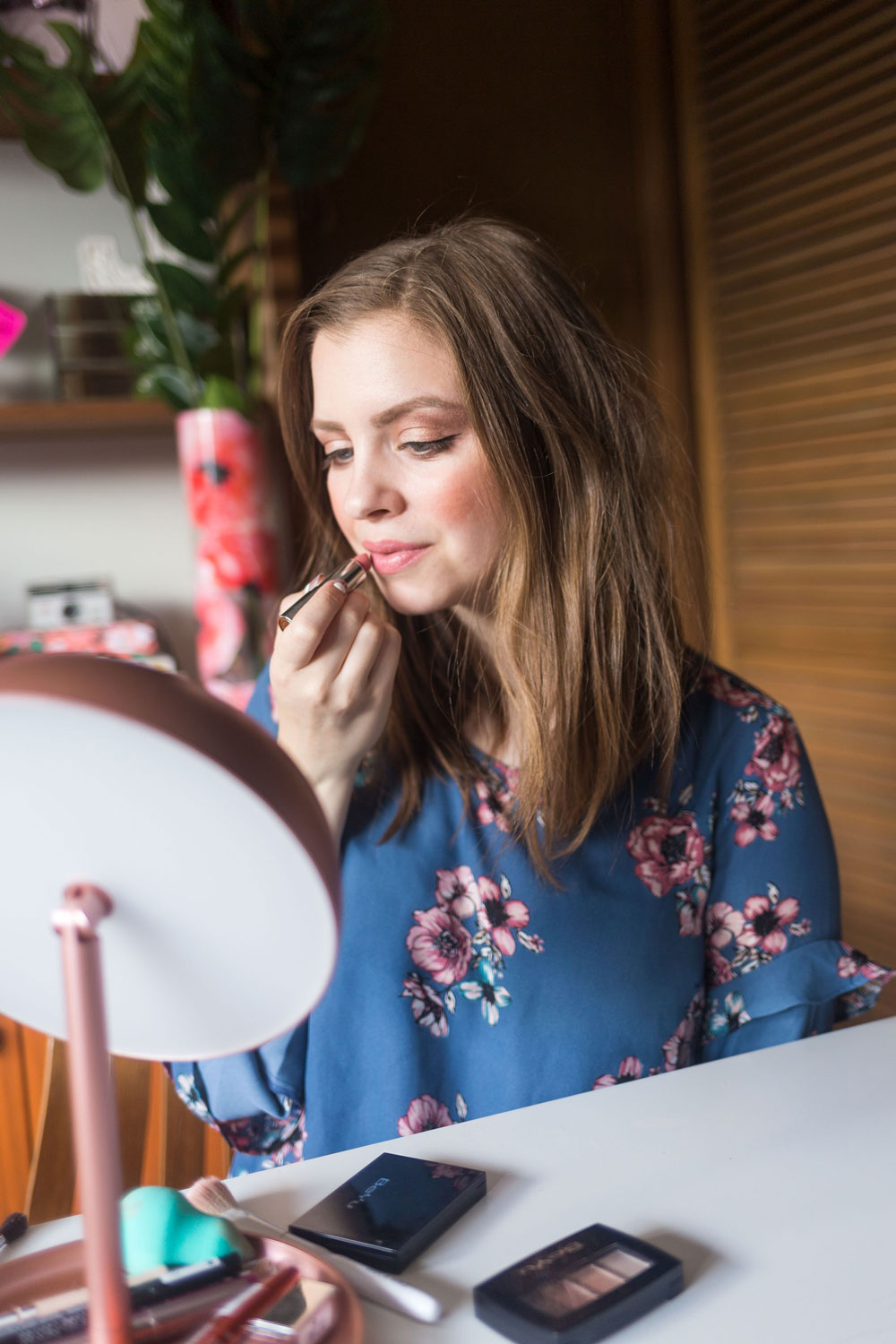 After that, a swipe of a hydrating lipstick pulled the look together. I chose the neutral No. 356 Rosewood Blush shade from the Hydro Star Volume Lipstick line, which felt so good on my dry lips! Anyone else already noticing a big shift in their skin this season?!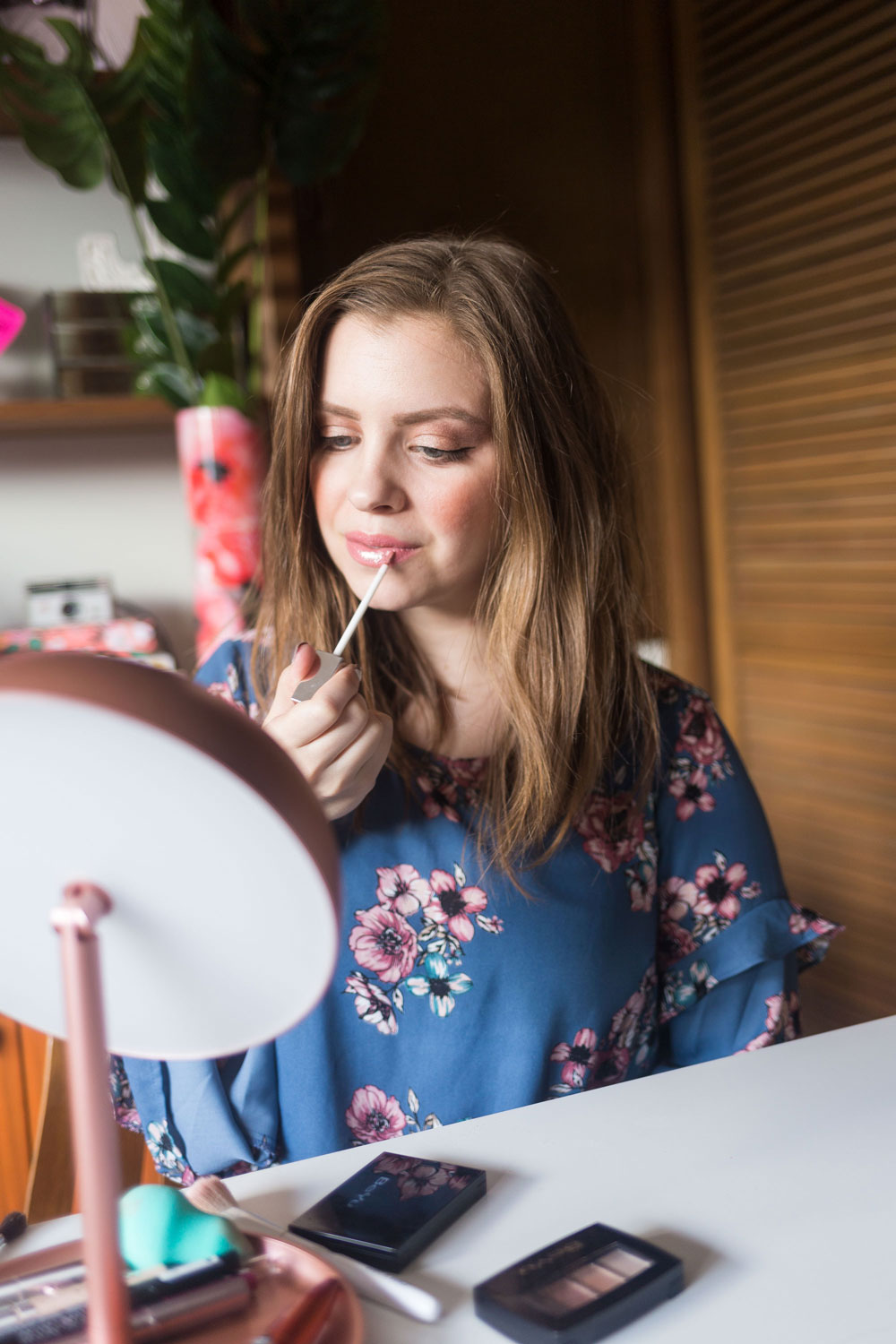 To add a pop of interest to the lips, I also added a touch of Catwalk Volume Gloss in No. 42 Toffee Shimmer to the center of my lips. I love how much this gloss reflects the light! It almost gives a metallic-like look to my lips in real life.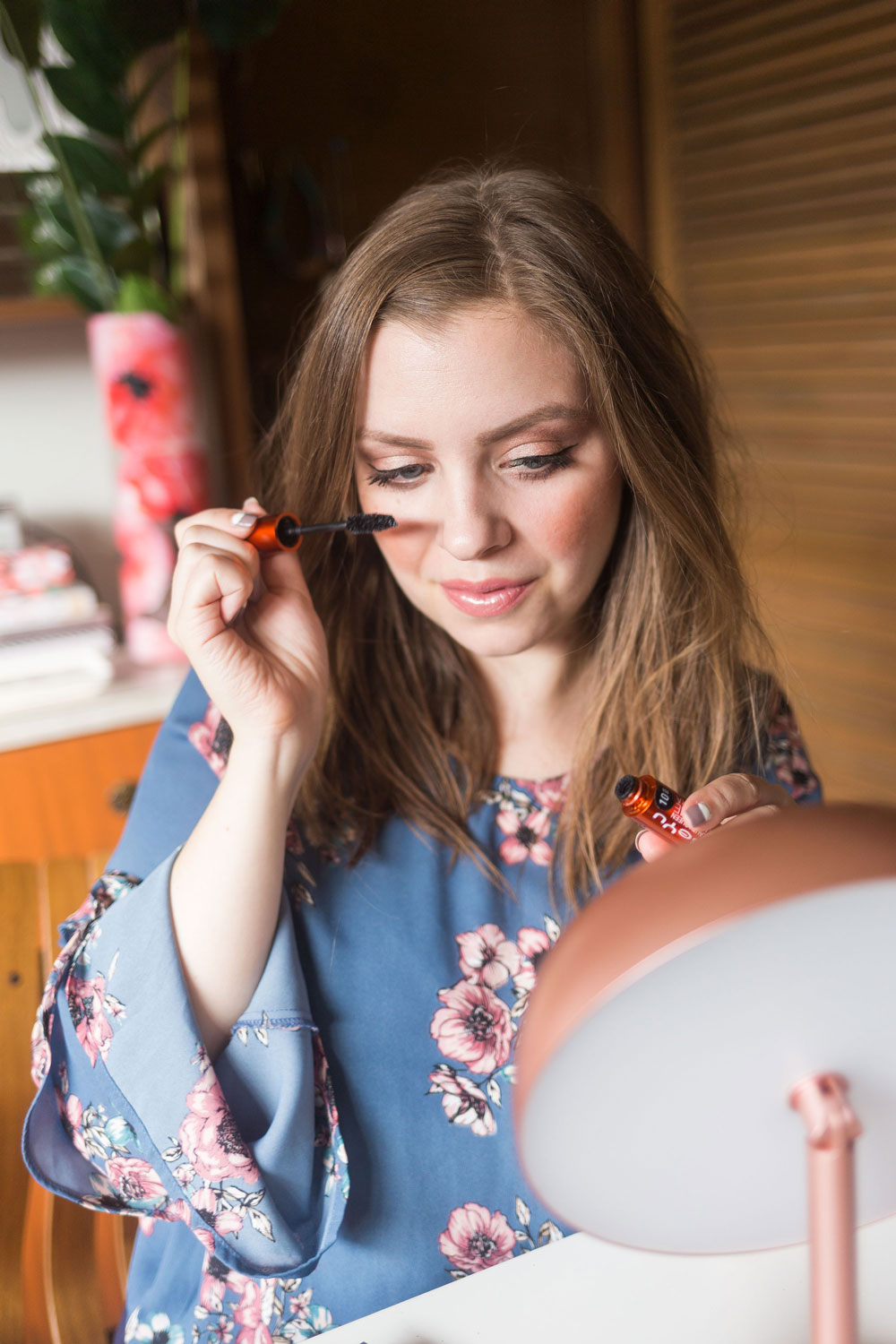 Finally, I finished off my look with a coat of Beauty Queen Volume Mascara in No. 10 Black. I loved the big, fluffy wand and the drier formula, which I noticed smudges much less and makes my lashes look incredibly voluminous.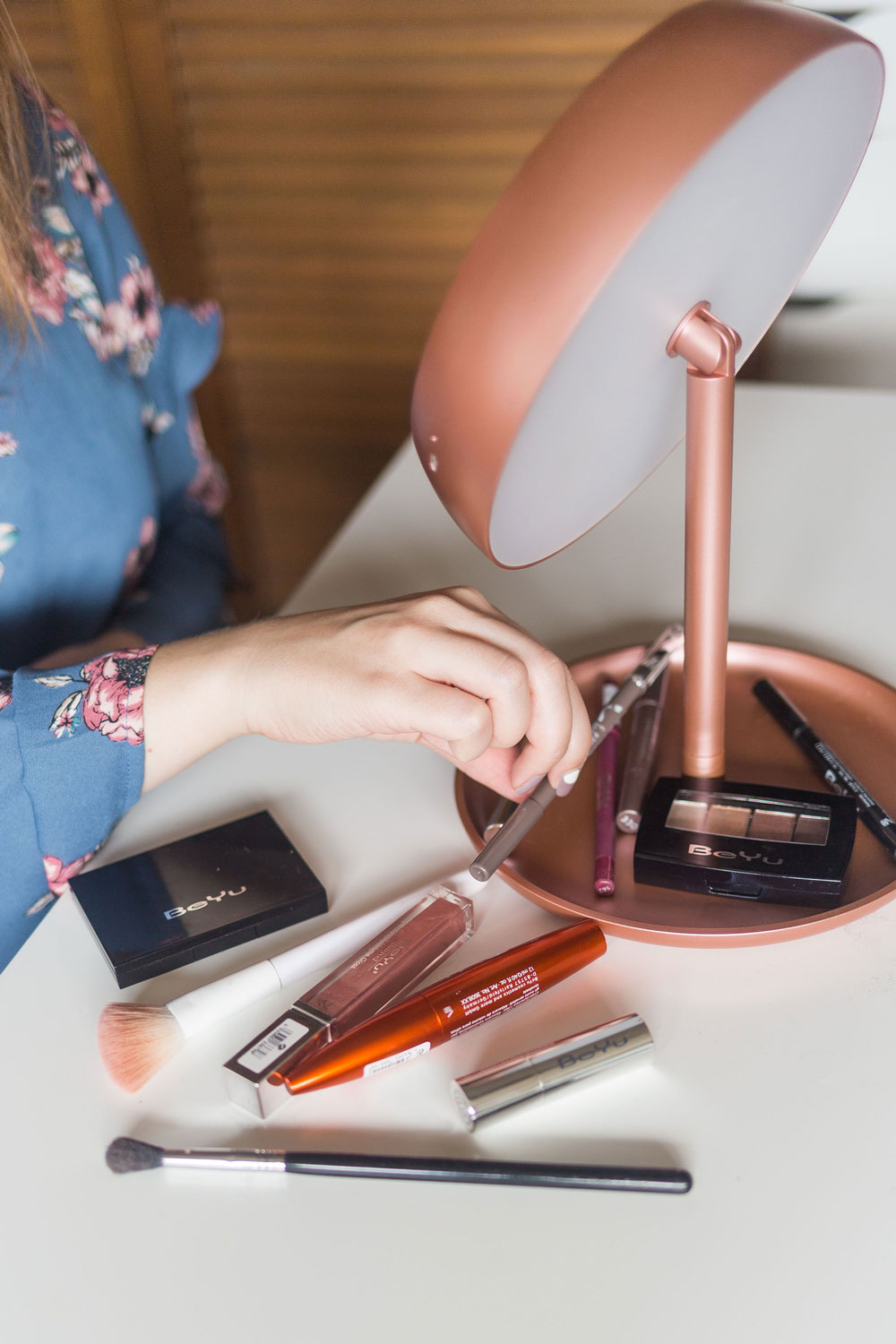 I can't wait to re-wear this pretty makeup look all season long! I love how perfect this is for any occasion. This makeup look is what I ended up wearing to kick off our local Fashion Week in Bellevue, and I know I'm going to be reaching for these products again and again.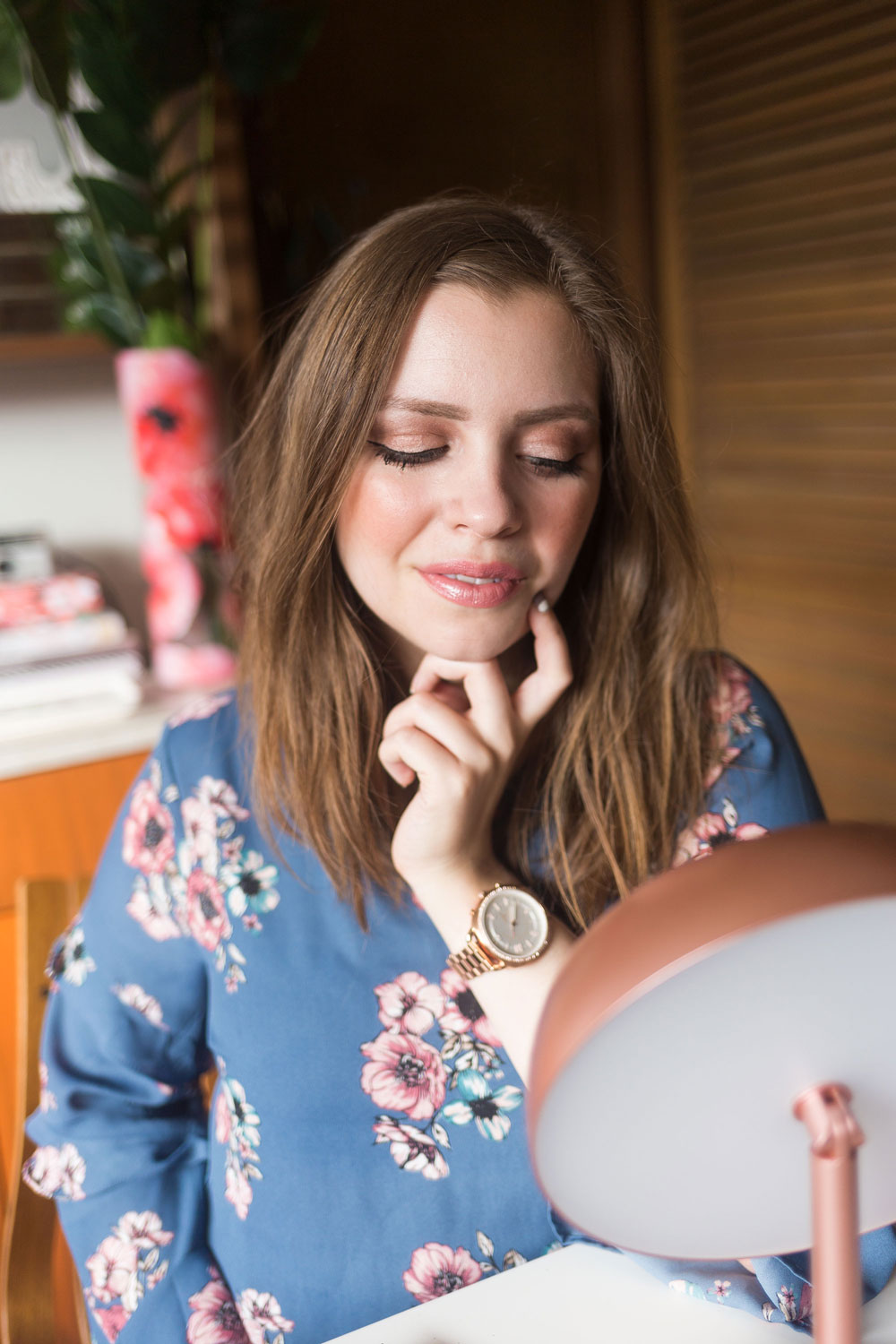 If you're like me and appreciate high-end makeup at affordable prices, look no further than BeYu Cosmetics. The brand is all about affordable luxury, and each product is fragrance-free, never tested on animals, and dermatologically-approved. Find BeYu Cosmetics products at your local Bartell Drugs in the greater Seattle area or online at Target!
Have you tried BeYu Cosmetics yet? Which of their products are your favorite, or which would you most like to try? I'd love to hear in the comments!