How has fall already snuck up on me? It seems like the weather went from hot and sweaty to chilly in no time, and while fall fashion is most definitely more of my forte, it's a little sad to begin packing up some of my summer favorites in favor of my fall wardrobe essentials. I will admit that Dave and I have already argued about whether or not we should turn the heat on already. (Yes, these are the things we "argue" about. Homeownership problems at their finest.)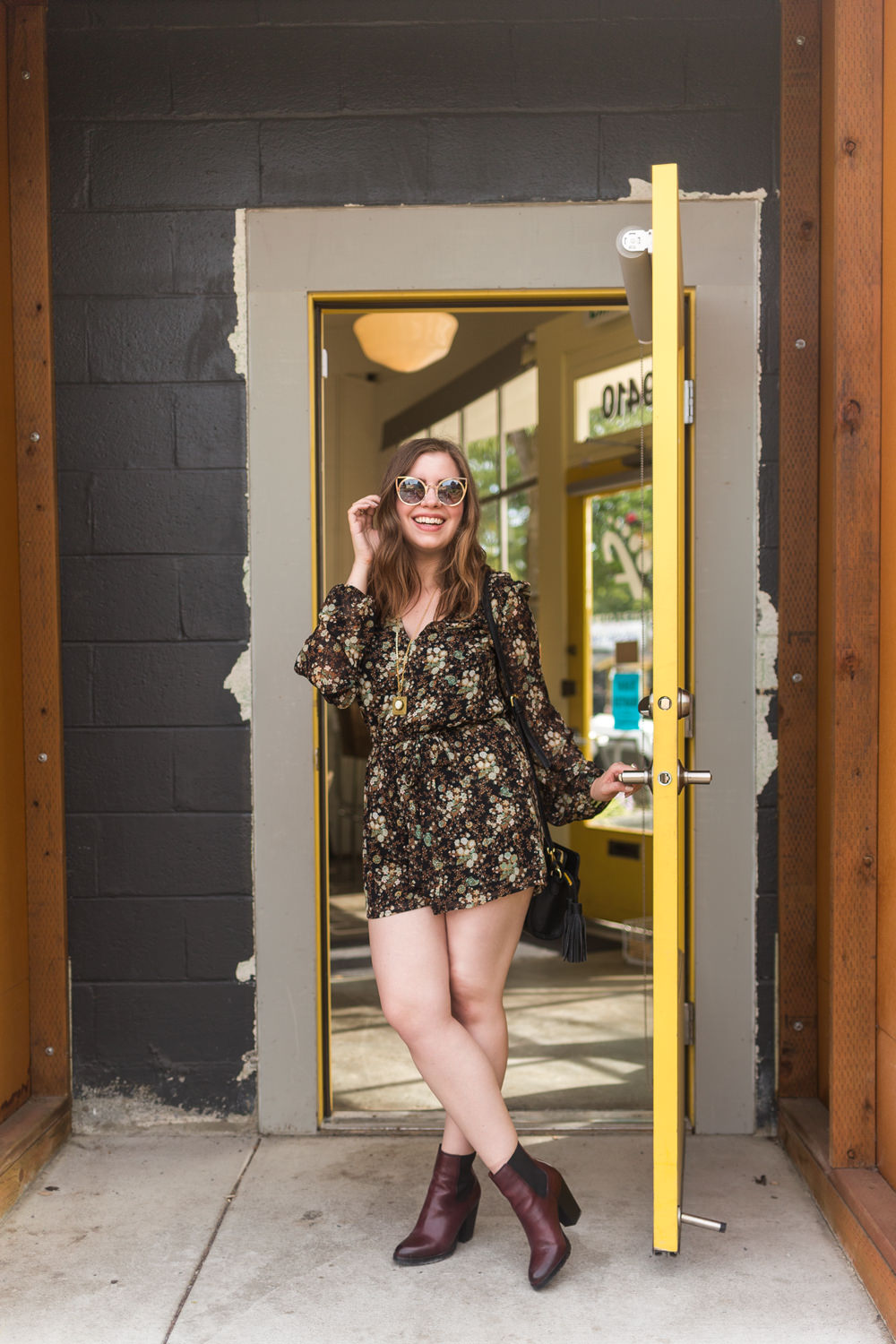 Disclosure: Affiliate links are used in this post. If you click a link and make a purchase, I may make a small commission. Thanks for supporting Hello Rigby!
On one of those transitional days in late August, I met my friend Lisa of Story of My Dress at a nearby coffee shop to take a break from the work grind and shoot some photos. We were both thrilled to work with The Frye Company to share their store grand opening earlier this month. (They're in University Village near the Anthropologie store, if you haven't checked it out yet! It's gorgeous.) And, we were both thrilled to be gifted a pair of boots to keep! I chose the Frye Tate Chelsea Boot, with a perfect, classic style in a gorgeous Bordeaux color.
Shop the Post

Photos by Lisa of Story of My Dress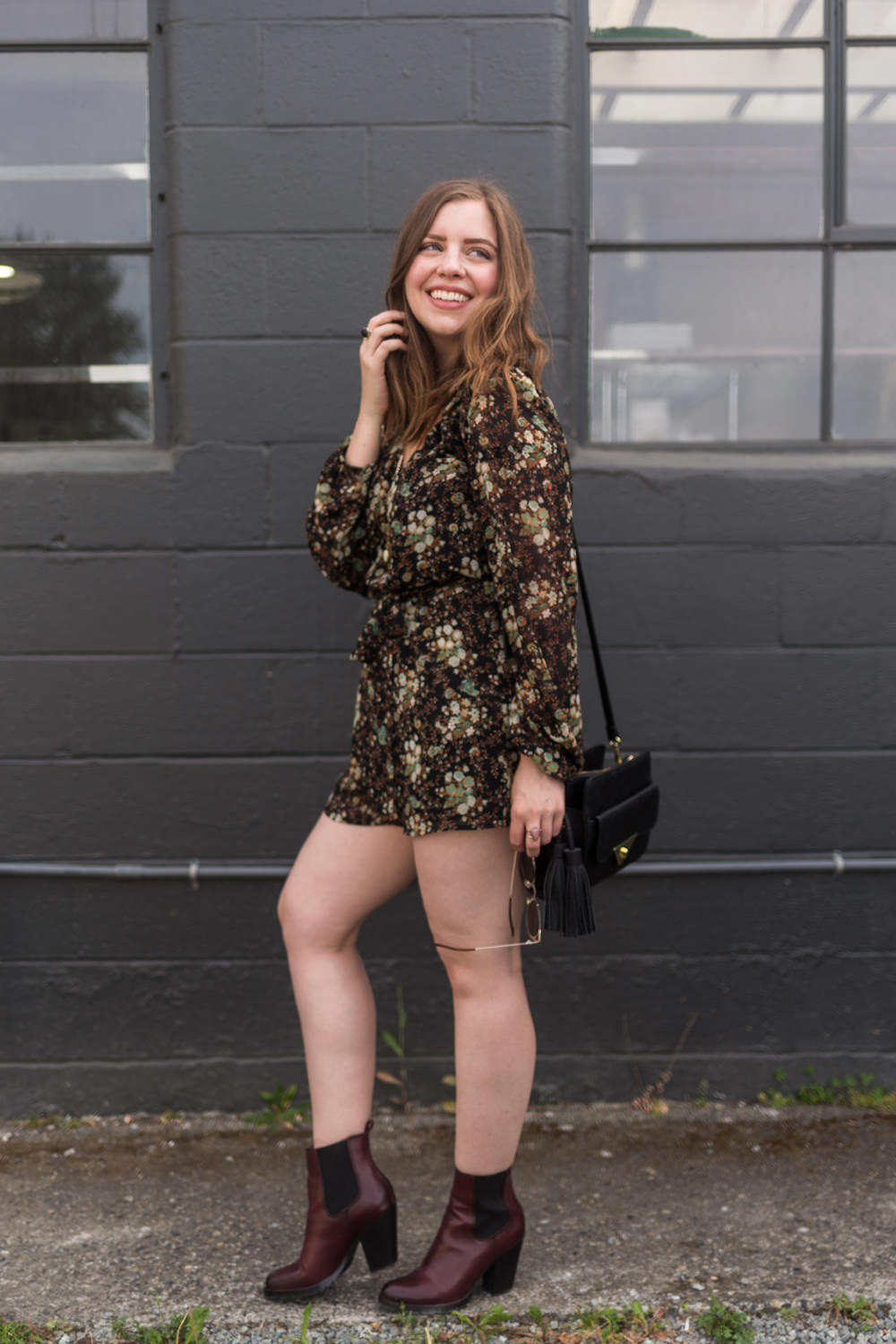 Since it was still a bit toasty out at this point, one of my go-to pieces to wear during the summer-fall transition is a romper. It's one of those pieces that I wear as much as possible in the summer because, 1. They're adorable, 2. They're very comfortable, and 3. The ones I gravitate towards always seem to have the best prints. I love this one from WAYF (unfortunately no longer available, but you can shop this print in a dress or find a similar romper from them here) because it fits perfectly into my fall wardrobe. Sounds crazy, but it's as easy as popping a Moto jacket right on top to add back some warmth! It works out great on those days where it is a little chilly but the sun is still peeking out!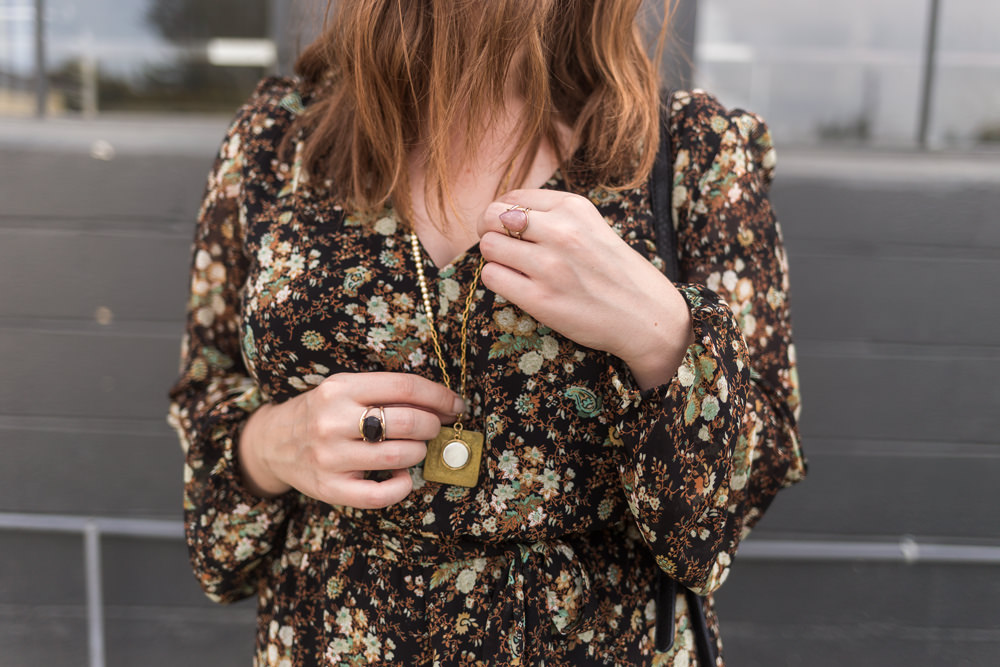 For this outfit, I paired my romper with this lovely vintage-inspired necklace from my good friend, Asa of Lace and Pearls Blog, new jewelry line! Aptly named after her blog, Lace and Pearls Jewelry is made with love here in the greater Seattle area. This piece was the first she ever created. Asa has many other beautiful pieces she's been sharing on her Instagram page, however, the line doesn't officially launch until later this year. Go check it out and give her a follow on Instagram. Not sponsored, just a proud friend! ;)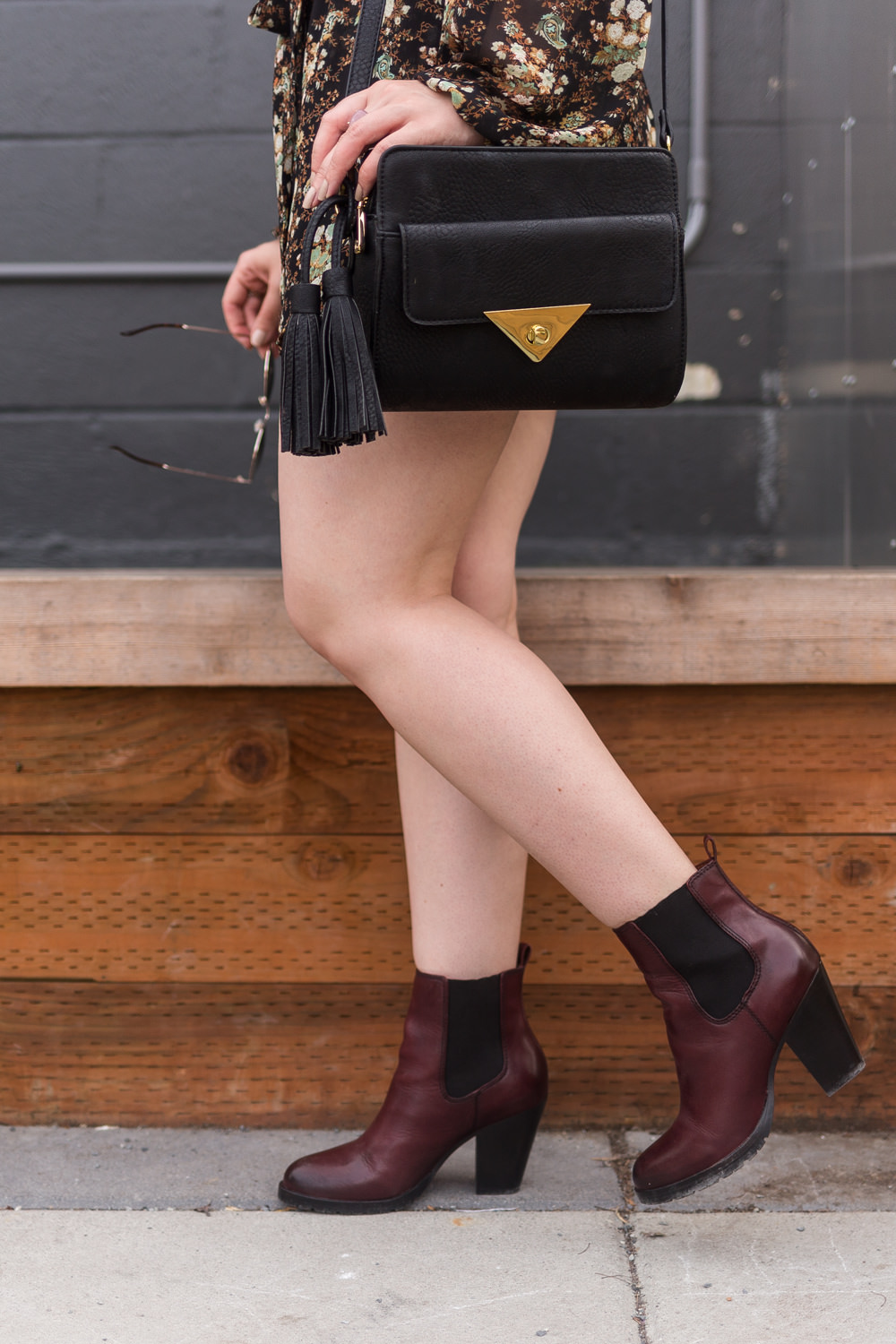 Finally, I threw a crossbody bag on it to complete this look. This is an affordable find from Charming Charlie. I can't get enough of this bag – it has tons of pockets, perfect for toting whatever it is you might need (for me, that means sunscreen, lipstick, my phone, an extra camera battery, maybe a snack… the list goes on.).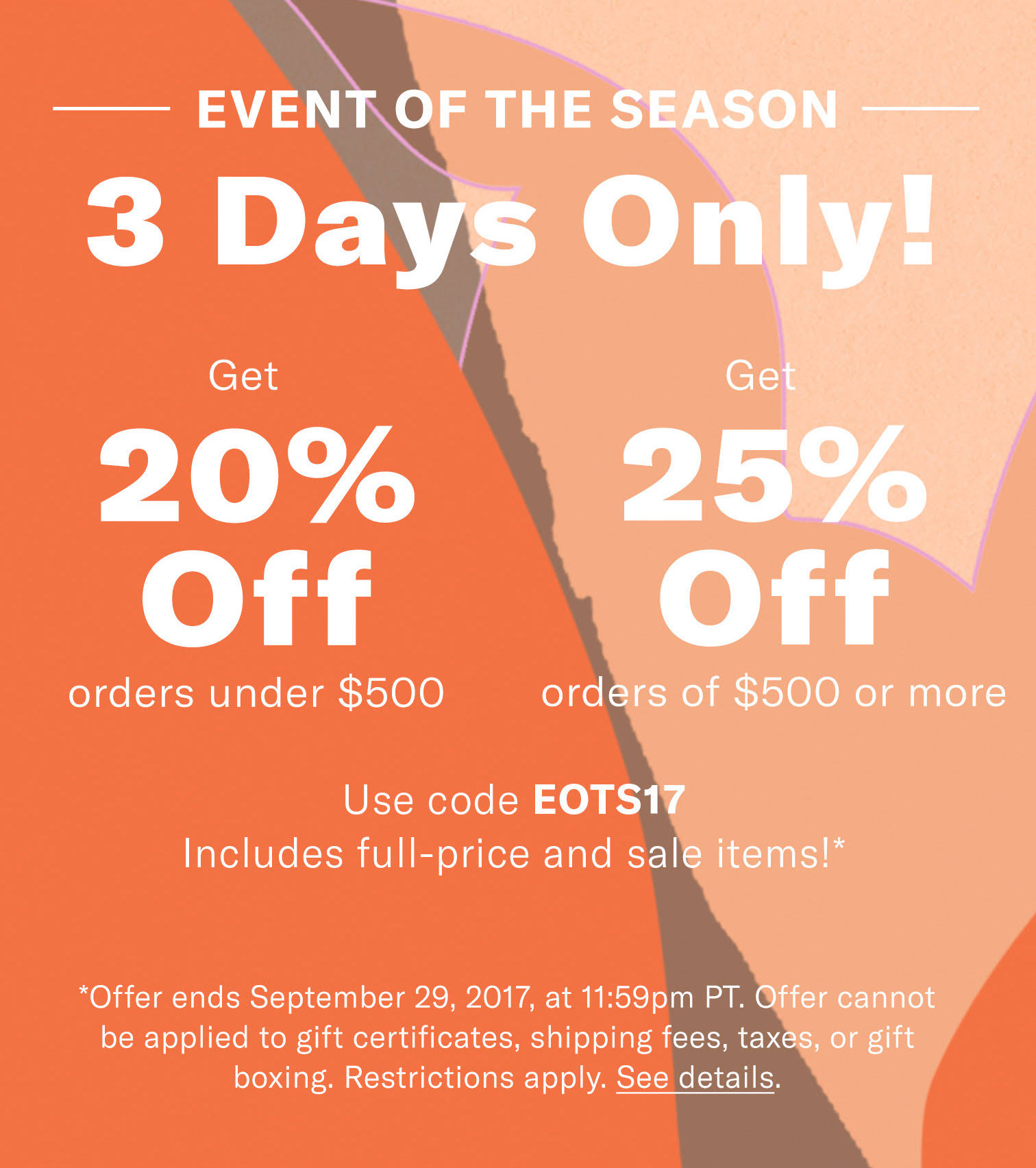 Also, did you guys hear about the Shopbop sale? These are my favorite to shop because they always come at the perfect time – right when I'm needing to upgrade my wardrobe for fall! It's time to take a peek into your drawers and see if there's anything you need to replace (maybe a new flannel, pair of tights, scarf, medium weight jacket, or booties?)
5 Must-Have Fall Wardrobe Essentials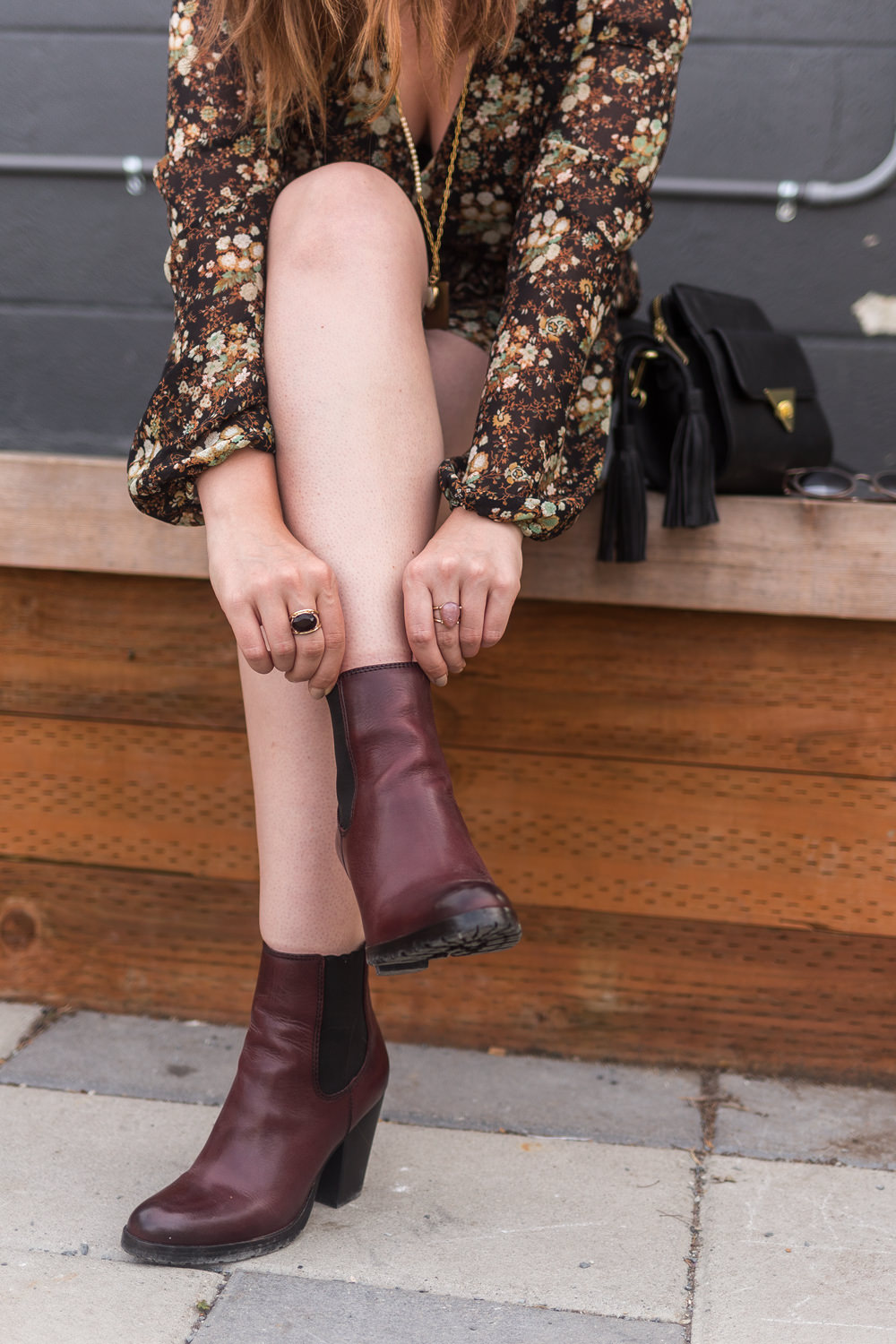 Along with today's outfit, I thought I'd share my 5 fall wardrobe essentials below that you can easily shop on sale at Shopbop. Spend $500 or more and receive 25% off your entire purchase, or spend less than $500 and receive 20% off your purchase. Just use code EOTS17 at checkout! Happy Shopping!
Ankle Boots

Do I even need to explain why I love ankle boots? Let me count the ways. But seriously, I wear ankle boots year round and they're my favorite purchase come ever fall season. This year in addition to the ones I'm wearing in today's post, I picked up a pair of
embroidered black ankle boots
from Rebecca Minkoff. I can't wait for the
Bryce Booties
to get here!
Fall Accessories – Scarves, Hats, Socks, and Tights

When the sale is on, it's time to stock up on fall accessories! From scarves to hats to socks and tights, you're going to need to grab these sooner or later so might as well get them while they're on sale! I've been loving the fishnet trend, so I grabbed these
fishnet socks from Free People
. I'm also loving the baker boy hat trend, so I picked up
this one from Eugenia Kim
. Some of my other favorites are linked above!
Medium Weight Jackets

Remember that moto jacket I was talking about?
This suede one from BlankNYC
comes in so many colors and is on sale! Choose from
red
,
charcoal
, or the color I own,
olive
. Trust me, you're going to love this jacket! Get your normal size for a very fitted look, or size up if you'd like to wear thick sweaters underneath!
I also use this time to shop great transitional jackets. I love a good sweater coat so that I'm comfy and cozy inside my office, or a lightweight bomber jacket too!
Crossbody Bags

Who doesn't love a good crossbody bag? They're my favorite because they allow me to have my hands free to shop,
Instagram
on the go, or make sure I'm staying fully caffeinated! ;) I've linked some of my absolute favorites this season, and oddly enough, they're all from Rebecca Minkoff. Whoops, but go figure because she is my favorite bag designer.
Upgraded Basics

Finally, upgraded basics that add some interest to your wardrobe are key! I love all of these pieces because they are just slightly different. Think ruffles, pussy bows, fun prints, patterns, and textures that will make your outfit stand out!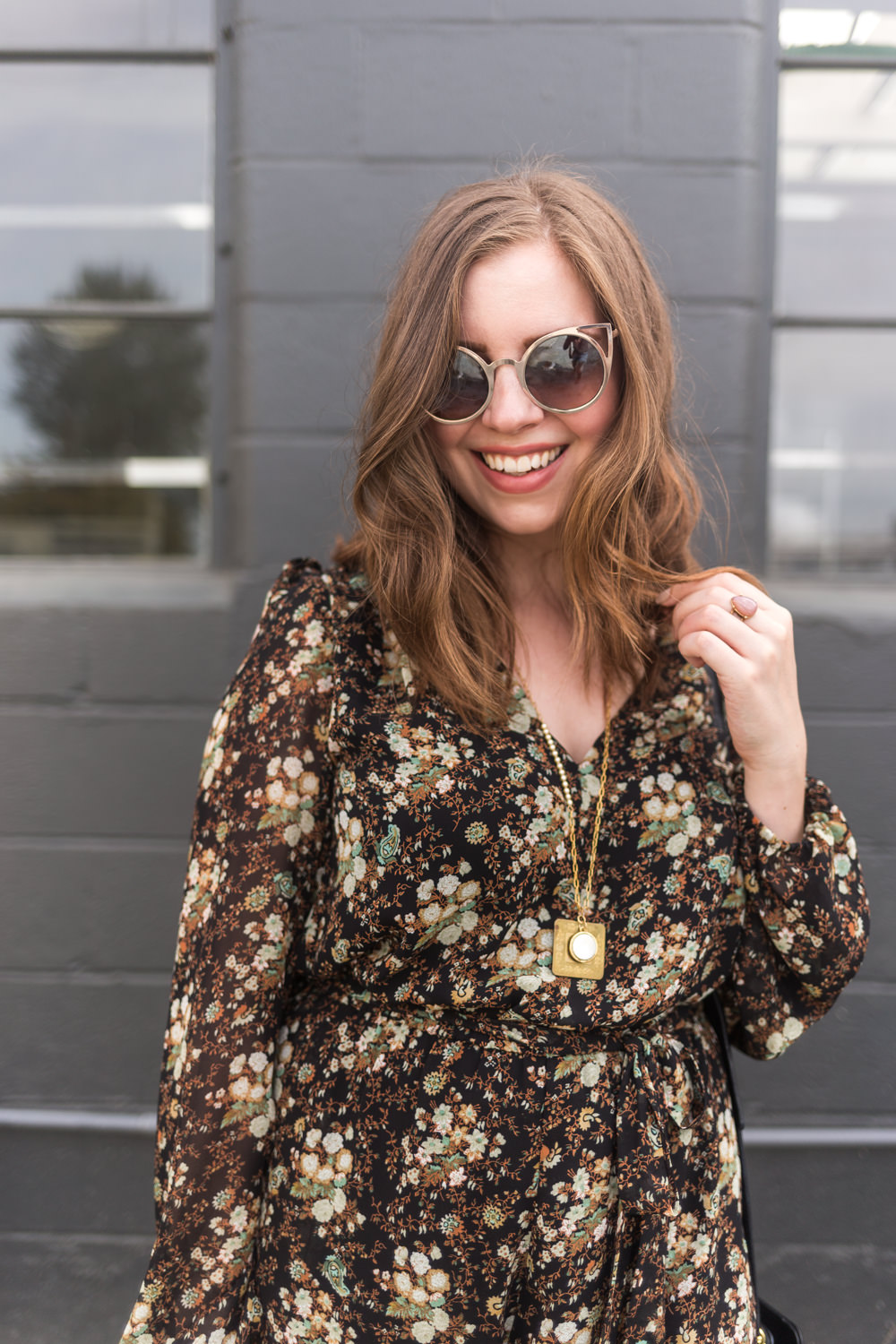 And just like that, fall is here! I hope my fall wardrobe essentials above help you navigate the Shopbop sale if you're interested, or provide some ideas for what you can be thinking about wearing this season!
Let me know in the comments below what you're currently on the hunt for, or if you're shopping the Shopbop Sale, what you've purchased or are eyeing!